If you've sifted through scam after scam hoping to find ideas for a home based business, you're just like I was three years ago. You want to find some home business opportunities that allow you to raise your own children while still paying the bills; ultimately one that will alleviate financial struggles.
This post may contain affiliate links. Please see my full disclosure policy for details.
Ideas For A Home Based Business
Three years ago I decided to ditch my 9 to 5 office job and work at home so that I could raise my newly born son. I had no idea that starting my own home-based business would not only provide the income my family needed in order for me to stay at home but that the income would surpass that of any full-time job I had ever held!
When you consider work at home business ideas and dedicate your time and effort to making a plan, you can absolutely see success! You have a talent that not all others have, and that talent is what makes your service or product attractive to potential customers.
This list of business ideas is designed to help you choose the best home based business to start that works for you.
Related post: 51 Small Business Ideas
Related post: 30 Side Hustles That Will Make You Money On The Side
Home Based Business List [The Essentials]
It's the 21st century. There are a few things that every work at home business will need in order to be successful:
100 Work At Home Business Ideas
I have put together a list of more than 100 ideas for a home based business that you can start from the comfort of your home as a stay-at-home mom. These home based business ideas allow you to set your own hours, set your own prices (granted they need to be competitive in order to gain customers / clients), and ultimately choose your own financial path.
You can often start a home business from scratch with low startup costs depending on the resources and technology you already have on hand. Keep in mind that each business is different and may require more or less funds to start than others. If you are willing to invest in yourself, your business can flourish!
Review these home based business ideas and choose a path to get started making money from home! Keep in mind that these are generic ideas that each portray a successful home business. Make sure to do additional research with the Small Business Administration (if in the U.S.) to find out what is legally required in your state to start a home-based business!
Related post: Make Extra Money Using Your Smartphone with These 5 Apps
Related post: Get Cash Back On Your Online Purchases and Earn $10 Immediately
115+ Unique Ideas For A Home Based Business
I've sorted this massive list of home based business ideas into three categories: businesses for moms (no phones), businesses with low startup costs and the best business ideas to make money (startup costs may be higher). All of these ideas for a home based business can lead to a side income or a full time income depending on the maximum effort you put forth.
Home Based Business Ideas For Moms
These home based business ideas for moms typically require no phones and no set hours throughout the day. Of course, you will need to schedule some time into your days to make a home based business successful, but you can do these things at 12 am, 6 am, 12 pm or 6 pm – whatever time works best for you and your family.
Artist
Paintings, Drawings, Calligraphy, Sculptures, Illustrations
Art has a way of selling itself, and on the right platform, you could just land your next big commission! If you have the skillset, consider designing a website to showcase your skills to the public.
Author
Ghostwriter, Book, eBook
There are various opportunities for aspiring authors to make money using their writing talents. Maybe you've been working on a book or have an idea in mind that just needs to come to fruition!
Blogging
Parenting, Crafts / DIY, Travel, Lifestyle, Finance, Food
If you have a specific skill set, knowledge base or interest, the sky is the limit when it comes to the possibilities of making money as a blogger. Some writers will blog on the side for some decent spending cash, while others make more than $150,000 per year! Keep in mind that this will never happen overnight. It takes hard work and dedication to make money blogging!
Bookkeeping
Do you have what it takes to keep the books for various clients? Start a business service as a bookkeeper either virtually or locally.
Craft services
Greeting cards, Decorations, Restorations, Kids' Crafts
If you're crafty and enjoy doing it, then maybe a home-based craft service is for you! Take custom orders online and let your creative juices flow!
In-home daycare
If you are good with children, then consider providing daycare services in your home to local children.
Like many of these opportunities listed, an in-home daycare requires the proper certifications and paperwork to be a legitimate business. Make sure to check your state's rules and regulations!
Direct sales
Beachbody, Usborne, Mary Kay, Lularoe, Pampered Chef, Scentsy
I truly respect those who have what it takes to build a home-based direct sales business! We all have our strengths, and if selling and networking are yours, then you certainly have a solid number of companies to choose from.
See why direct sellers need a blog
Start a blog
Ecommerce / drop shipping
Amazon, Ebay, Your Own Website
Have you always been interested in selling products for a decent profit? You can find some trustworthy products to drop ship or stock and rebrand your own inventory for this one.
Freelance writing
Blogs, Articles, Web copy, Resume, Editing
With great writing skills, you could be building your income with a home-based freelance writing business. Start a blog to showcase your writing skills and be sure to tell your readers that your talents are for hire! Pick up freelance gigs on Fiverr to build your portfolio!
Graphic design
Logo, Custom T, Flyers
Do you have an eye for graphic design? There are businesses everywhere that need your talents!
Proof Reader
Court Documents, Blogs, Newspapers, Books
Did you know that you could start a service business that allows you to get paid to proofread for other people? If you have a strong background in grammar or a desire to help others improve their write material, you could be the perfect fit for this home based business idea. Join this FREE online workshop on proofreading right here.
Refurbish / Repair Service
Furniture, Tech devices, Clothes, Vintage toys, Appliances, Small Motors
If you enjoy making items work or shine like new, you can always start a refurbish or repair service within your skillset. Add to your service list over time for a well-rounded home-based service!
Social media
Management, Marketing, Analyst
If you have experience managing a growing company's social media accounts, you are harboring a talent that many businesses need!
Used Clothing Resller
If you enjoy shopping for second hand clothes, you could potentially turn this into a full blown business. Whether you sell used clothing for friends, family and neighbors or you shop at garage sales and second hand stores, there is definitely profit to be had in this home business.
Web design services
Ecommerce, Small business, Blogs
If you have an eye for design and the technical skills to go along with it, you can start your own website designing service!
Home Business Ideas With Low Startup Costs
These home business ideas with low startup costs are not going to be quite as flexible for moms, but that doesn't mean moms can't make them work. The best part about these ideas for a home based business is that you can get any one of these started without paying large sums of money upfront.
Coach
Fitness, Health, Life
There are various coaching opportunities that you could consider for your home-based business. Whether you have past life experiences that will help you coach others or you're willing to go through the proper training to get up to speed, you could be coaching clients online or locally.
Consulting
Business, Career, Marketing, Travel, Interior design
What are you best at? What could you see yourself helping others with? These are just a few ideas to get your consulting business started!
Customer services representative
This could be a home-based business idea or you could search for companies hiring remote employees. Either way, you could be earning money from home as a customer services representative with little to no experience.
Flea Market Flipping
If you enjoy shopping for second hand items at flea markets, garage sales, second hand stores and even online, you just might love the idea of starting your own flea market flipping business. This flea market flipping online course is a great resource to get your business off the ground. It is created by a young couple who earned $130,000 in their very first year of flea market flipping as a side business!
Lessons
Music, Sewing, Cooking, Dance, Art
What are you good at that others might like to learn? Teach lessons out of your home or in your client's home!
Makeup artist
If you love makeup and receive compliments for your own makeup, you just might have what it takes to become a professional makeup artist.
Sales
Insurance, Real Estate, Vacuum
There is always something to sell! Start with something you believe in and share your experiences with others.
"Sitting"
House, Animal, Baby
You could be your town's go-to for dog-sitting, house-sitting and/or babysitting!
Transcribing
Many people work from home transcribing medical, legal or just about any type of audio to written material for clients. Listed to recordings and type what you hear. This home business requires great listening skills, good typing skills and knowledge of the business. Get a FREE mini course on transcribing right here.
Virtual assistant
There is a growing need for virtual assistants today because it allows businesses to contract your services on an "as-needed" basis. Start listing your talents and offer your virtual assistance online.
YouTube
How to, Kid's Chanel, Vlog, Gaming, Lifestyle
Do you have a new or exciting idea that is not already saturated on YouTube? If so, turn it into a YouTube channel and grow your following to make money through YouTube!
Best Business Ideas To Make Money
Some of these ideas for a home based business will require more money to get them started, but that is often part of any successful home business. Also, these businesses can be started and managed from home, but many of them require customer / client involvement either at home or at your customer's home or office.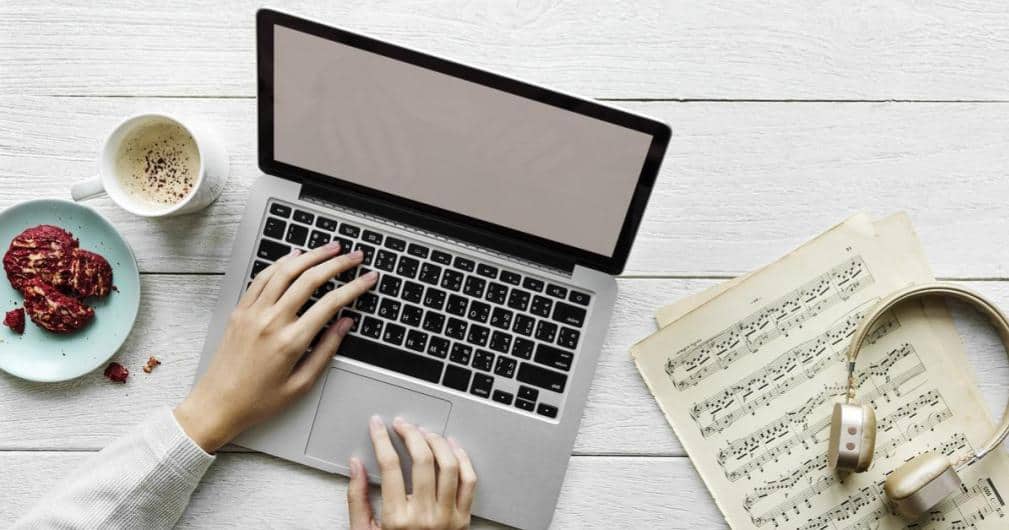 Antique Dealer
As an antique dealer, you decide just how small or large you would like your venture to become. Antique collectors (your target customer) travel far and wide to find the perfect piece to add to their collection. Don't underestimate the value of a vintage item. You can have your own local antique shop or start an ecommerce store to sell antiques online.
Car dealership
Consider the possibilities of buying and selling cars at a profit. If it's something that interests you and you have the time and funds to build your inventory, this just might be an option for you.
Catering
Weddings, Birthday Parties, Special Events
Choose one specific event or diversify with a catering service! If you enjoy cooking great food in bulk, then start offering your services locally and start a home-based catering business.
Cleaning business
Commercial, Residential, Gutters, Carpet, Garage, Vehicles
A cleaning business can certainly be a la carte, but often the best way to start is to specialize in a specific area. What are you good at cleaning? Start with some before and after pictures of your own projects and use them to build a cleaning business portfolio.
System Design
Security systems, Healthcare systems, Wiring diagrams
Are you tech savvy but not sure how to harness your talents? You just might have what it takes to design an elaborate home security system, nurse call system or prepare a wiring diagram for that fancy telephone system going in the new office space down the road. System Design companies can work remotely, so your client base is nearly unlimited!
Doula
Are you enamored with childbirth? Consider becoming a doula and delivering babies in your neighborhood!
Driver
Taxi, Uber, Lyft, Trucking
If you love to drive and have a clean driving record, you just might be able to build a profitable transportation business. Although it's not your typical work at home job, you can certainly be your own boss and build your business out of your home to get started. If you start your very own driving business, you can even hire drivers and have them do the driving for you while you manage the books from home!
Sign up with Uber and earn some fast cash on the side.
Entertainment Service
DJ, Clown, Magician, Bounce House Rental, Tent Rental
If entertaining others is your passion, then consider building a home-based business that provides entertainment services in your area.
Gardening / lawn care
This one might be seasonal depending on your area, but even where there are harsh winters, you can always offer plow services until spring arrives!
Hairstylist
If you love styling and cutting hair and you're willing to go to school to receive the proper licensing, you might be ready to consider a home-based hair studio.
Handyman / handywoman
Can you fix things that most people cannot or do not want to fix? Offer your services as the go-to handyman or handywoman in town.
Nanny
There are many parents who are looking for a full or part-time nanny to take care of their children. Start small and before you know it, you could have a full blown nanny service with multiple credible nannies on your team!
Organizer
Paper, Storage, Home
Do you like to keep your personal and commercial space impeccably organized? Snap some pictures and tell your potential customers what type of areas you like to organize.
Photography
Portrait, Wedding, Stock
Dust off your hobby camera and start snapping more beautiful images for cash. Build your online portfolio and see if you have what it takes to be a professional photographer.
Planner
Wedding, Party, Funeral
If you have a passion for event planning, then consider starting a home-based business in one of these categories!
Property management
Is your landlord looking for a reliable property manager? Chances are there are multiple properties near you that do not have proper management. Research your options to get started and consider this as your home-based business opportunity.
Tutoring
What was your best subject in college? There are virtual and local tutoring opportunities.
This massive live of ideas for a home based business should help you target the best opportunity that peaks your interest. Consider your talents and hobbies when choose a business idea that you can enjoy and see success in.
What ideas for a home based business have I missed? What work from home opportunities on this list do you feel are no longer relevant? I would love to hear your ideas!