20 Ways to Get Free Gift Cards Online without Completing Offers
Try Bingo Cash, the ultimate bingo app for turning your skills into extra cash while enjoying colorful and engaging head-to-head matches. Win up to $83 per game and experience the classic bingo thrill in the comfort of your own home. Test your daubing skills and become a big winner today!
Bingo Cash™ is FREE to download and play! However, cash tournaments are not available in the following states: AZ, IA, LA, SC & WA.
Picture it: You're sipping on a delicious Starbucks drink that you didn't purchase, because you discovered how to get your hands on free gift cards – and fast. I often daydreamed about opportunities like this, but due to the many online scams and sketchy websites, I didn't know whom to trust.
Determined to find a solution, I embarked on a mission to discover legitimate ways to earn gift cards right from the comfort of my own home. I eventually succeeded, and I am going to share my insights with you. Join me on this journey toward earning free and fast gift cards – without spending a dime.
Imagine walking into a Target or Starbucks and paying for your favorite drink or snack with a gift card that didn't cost you a dime.
You can experience that type of thrill any time you use an online gift card at one of your favorite retailers, like Best Buy orAmazon. Just take advantage of one of these 20 overlooked methods of obtaining free gift cards quickly without completing any offers.
At the end of this article, I'll share my secret method of using the most free gift cards online, so stick around to find out more. Buckle up as we explore the world of earning fabulous and free rewards.
One of my favorite sites, Swagbucks, offers tons of ways to earn real cash online. If you're not already a member, give it a shot! Here are five things you can do to make easy money on the site:
Play games (up to $322 each)
Test apps (up to $150 each)
Submit receipts (easy cash)
Shop at your favorite stores (up to 10% back)
Answer surveys and polls (quick cash in minutes!)
Our Popular Free Guides
How to Start a Permanent Jewelry Business - If you are patient, have social skills, and love interacting with others, then a permanent jewelry business may be for you.
How to Become a Sleep Consultant - Help parents and babies, and be the difference for families worldwide who are desperate for more Zzzs in their life as a sleep consultant.
How to Become a Proofreader - There are five basic steps to working from home as a proofreader. As long as you're willing to put in the work, you can become a proofreader!
20 Overlooked Ways to Get Free Gift Cards Fast
I've broken these strategies into the following five categories:
Completing online tasks: This method involves fast and simple online tasks. All you'll need is access to the internet and a mobile device, like a smartphone, tablet or computer.
Answering online questionnaires (surveys): Get paid to share your opinion and answer questions. You will be compensated for participating in one of the easiest methods of scoring rewards and free gift cards.
Downloading apps: Earn rewards for trying cool, new apps that you can download right to your personal mobile device.
Earn cash back for everyday shopping: Get paid to shop, and receive cash or other rewards for your participation.
Other odd ways to get free gift cards fast: This last category will consist of miscellaneous methods of scoring free gift cards.
Related: How to Win Free Gift Cards Instantly
Completing Online Tasks to Get Free Gift Cards
Download some of the following apps that pay real money and earn cash while you're stuck in line at the store or lounging on the couch at home. These companies offer many easy tasks that will reward you with gift cards.
1. InboxDollars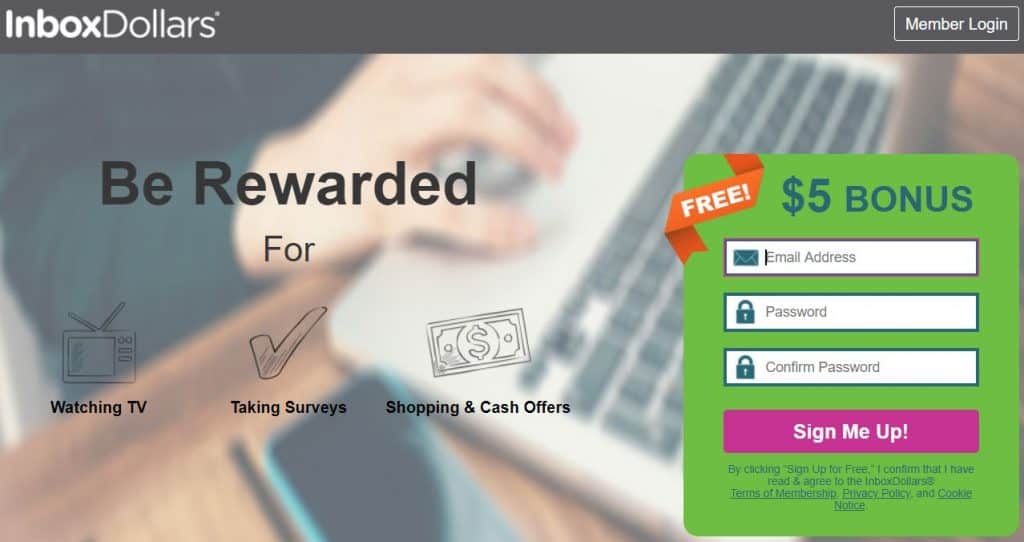 This platform will not only reward you for completing simple online tasks, but also helps you earn free gift cards to your favorite retailers. InboxDollars is the ultimate solution for those seeking extra income and gift cards galore. The more than $59 million earned by its members proves that InboxDollars is a reliable and rewarding platform.
I have personally used InboxDollars, and can testify about the many exciting activities you complete to earn cash and gift cards:
Participate in paid online surveys
Save with coupon cash rewards
Earn cash back on your regular online shopping
My favorite ways to make the most money with InboxDollars involve testing new apps in exchange for free gift cards and earning cash back on purchases I already need to make.
I especially love the flexibility involved in the InboxDollars rewards system. Earn via PayPal cash or by receiving gift cards to popular retailers like Amazon, Starbucks, and Target. Sign up for InboxDollars today and start earning free gift cards while having fun online. To learn more, check out my detailed InboxDollars review.
2. Swagbucks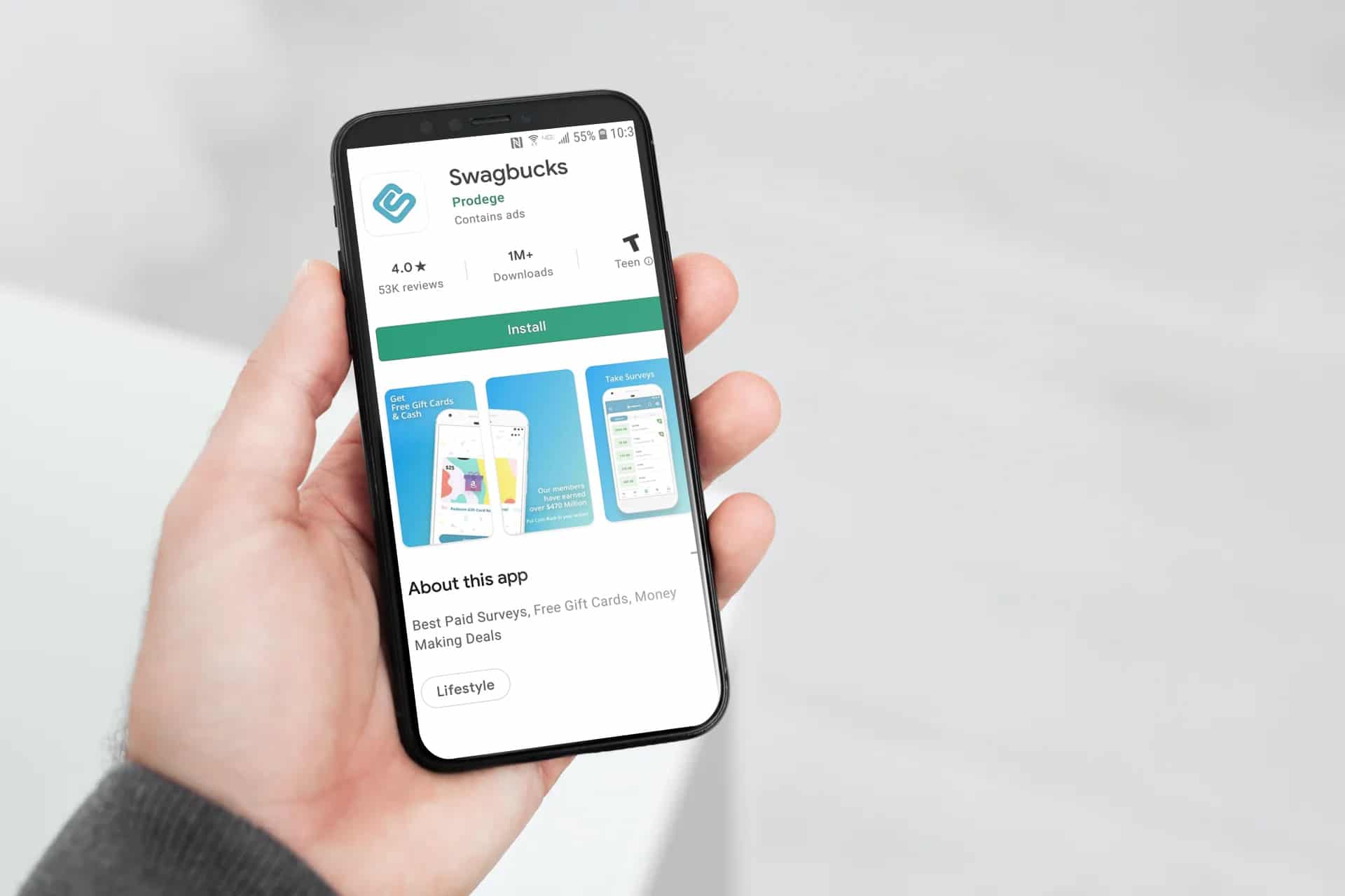 As a proud Swagbucks member, I can testify that this platform is one of the best on the market, and is an excellent resource for ways in which to earn free gift cards.
Every day, Swagbucks distributes an impressive 7,000 gift cards to popular retailers including:
Amazon
Walmart
PayPal
Visa
iTunes
Uber
Dunkin'
Similar to InboxDollars, Swagbucks allows users to complete a diverse range of online tasks, keeping them engaged and entertained. To learn more, check out my comprehensive Swagbucks review.
There's always something to do on Swagbucks, which offers activities including watching videos, taking paid online surveys, playing games, discovering deals, and more. The site's low payout threshold means you can start redeeming gift cards for as little as $1.
Give Swagbucks a try to start earning free gift cards today!
Related: How to Get Free Gas Cards
3. KashKick
Kashkick is an innovative online reward platform that allows users to earn extra cash just by engaging in fun activities. Complete surveys, play games, and watch ads to begin accumulating free PayPal gift cards. Participation is completely free, so you can start earning rewards immediately.
One of Kashkick's standout features is its user-friendly interface, which ensures a seamless experience for users. In addition, its dedicated customer service team is always available to provide assistance, when needed. Thanks to the site's diverse range of surveys from which to choose, you're sure to find topics that pique your interest and align with your preferences.
The more tasks you complete on Kashkick, the more free rewards you'll earn, making participation enjoyable and potentially lucrative. KashKick is an excellent choice for anyone seeking an entertaining way to earn gift cards from the comfort of home.
Answering Questions Online to Get Free Gift Cards
Earn gift cards for taking surveys about your favorite brands and services.
4. Opinion Outpost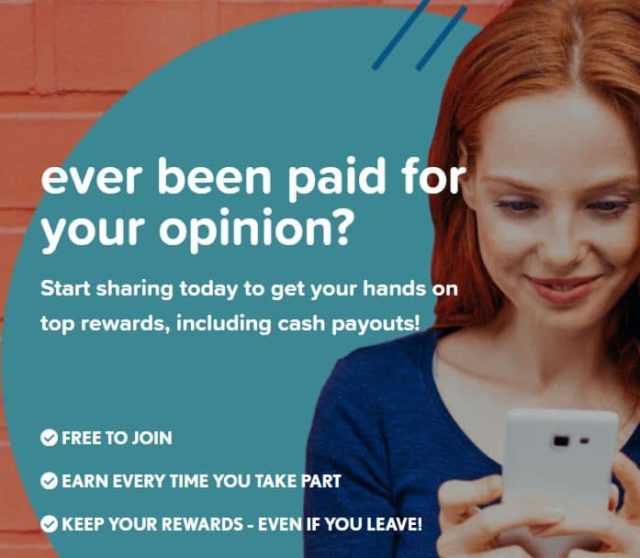 Make some extra money in your spare time when you sign up for Opinion Outpost, which is free to join, and which rewards users for taking surveys. These surveys, which are sent out by invitation, take an average of 10-15 minutes to complete; redeem your points for PayPal cash or free gift cards to retailers like Amazon, Home Depot, and CVS.
Join the more than 2 million Opinion Outpost members already participating on the platform in being rewarded for sharing your opinions.
Check out Opinion Outpost to make some extra money during your spare time. With just a few clicks of the mouse, you could be on your way to earning free gift cards fast.
Related: Opinion Outpost Review: An In-Depth Look at the Company
5. Branded Surveys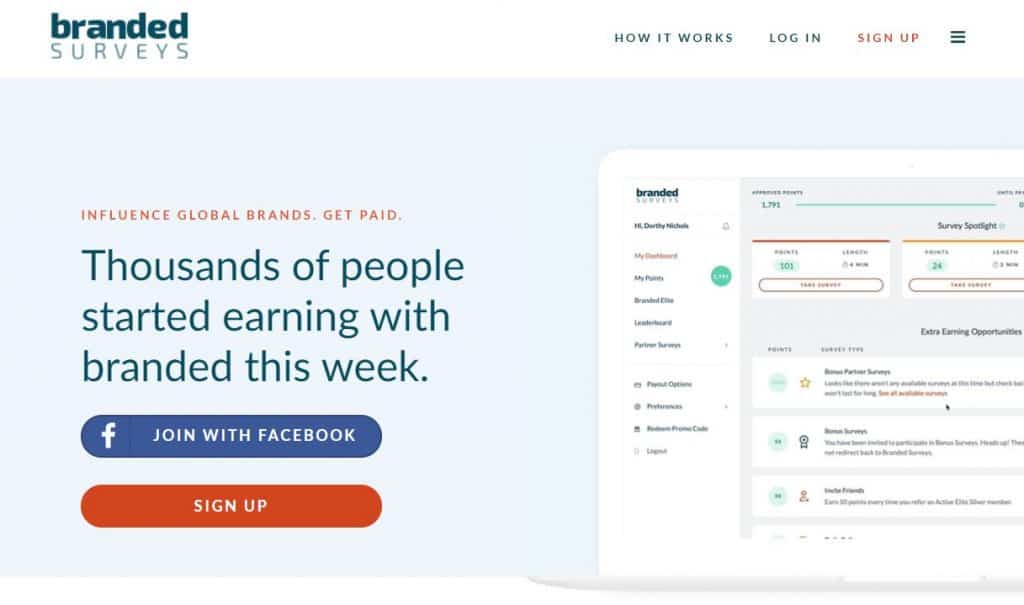 Branded Surveys offers its members cash, gift cards, and rewards for taking paid online surveys.
Thousands of people sign up on the platform every week, earning cash and rewards for completing surveys. Register for free, answer a few questions about yourself to build your profile, and then get matched with surveys. You will earn points for each one you complete.
Points can be redeemed for PayPal cash, gift cards, or Branded Pay. Once you reach a balance of 500 points, cash out for rewards worth $5.
In addition to taking the online surveys, you can earn even more by inviting your friends to join Branded Surveys. You will receive points for each friend who signs up.
Branded Surveys offers participation in the following:
Product reviews
Social glimpse video testing
Related: Branded Surveys Review
6. Survey Junkie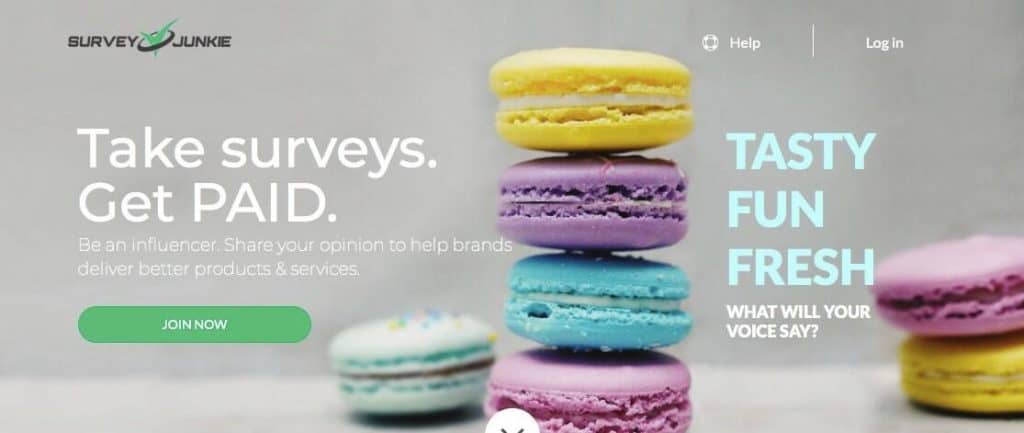 Survey Junkie lets you be an influencer by paying you to share your honest opinion in exchange for rewards. Join this platform to help companies create the highest-quality products for their consumers.
This easy and fun method simply involves taking surveys, earning rewards, and getting paid. Read more in my Survey Junkie review.
You will be matched with surveys as soon as you register for free and build your profile. When you've reached a balance of 500 virtual points, redeem them for PayPal cash or gift cards to retailers like Amazon and Target.
7. Survey Club
Join Survey Club to connect with the best paid research studies on the market.
Earn free Amazon gift cards by becoming a free member, completing your profile, and participating in local studies.
The company has a current offering of more than 15 online studies available for willing participants. Learn the full details in my Survey Club review.
8. LifePoints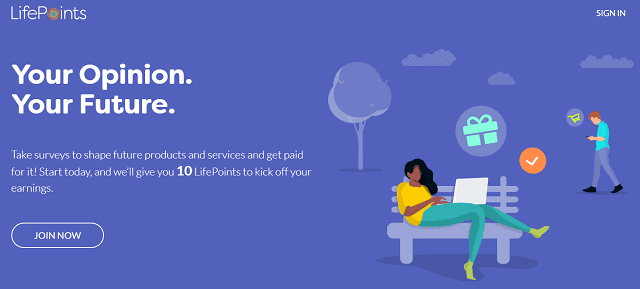 LifePoints will reward you for sharing your opinion through paid online surveys.
Join for free, and then complete the available activities to begin collecting LifePoints. Surveys are sent out by invitation, and can be taken at any point during the designated time period.
LifePoints surveys cover a wide range of topics including sports, travel, and health.
You can also be paid to record your behavior in a journal, or test products that are mailed to you.
There is no minimum threshold for points redemption, which can be done via PayPal cash or gift cards. The number of points needed to redeem a prize varies based on which offering you've selected. Learn more about LifePoints in my full review.
Download Apps to Get Free Gift Cards
Many legitimate companies will give you gift cards to simply download and install their apps on your mobile devices, making this an easy way to make money for doing nothing at all.
9. Nielsen Computer & Mobile Panel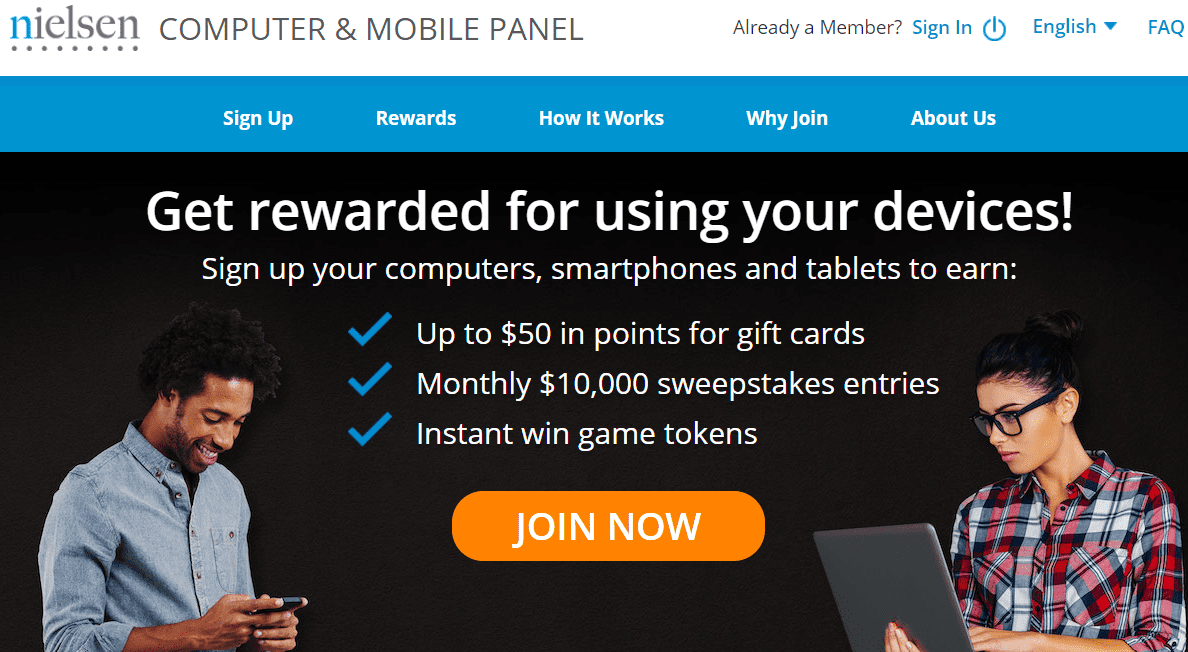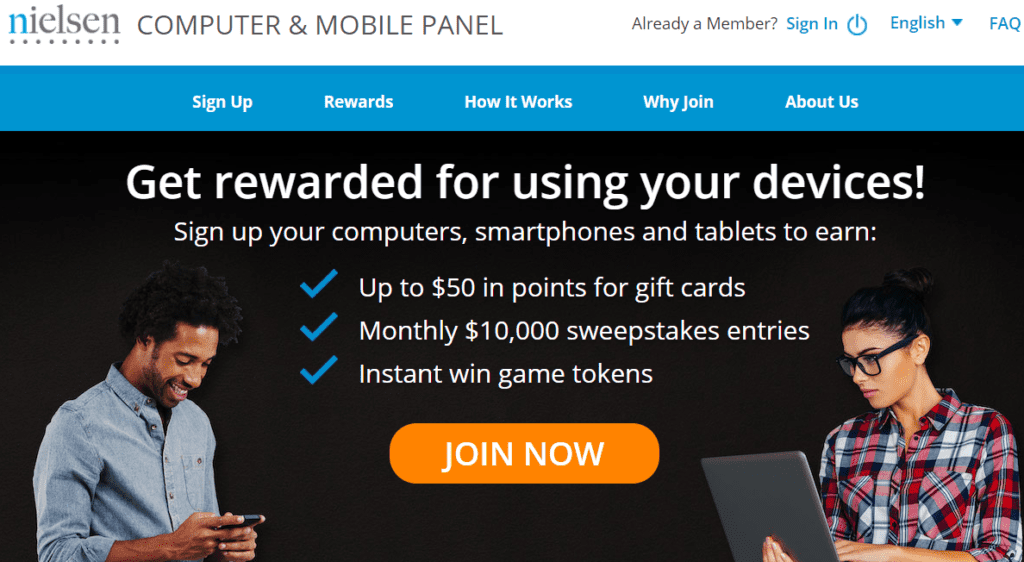 Download the Nielsen Computer and Mobile Panel app and earn a passive income, simply for registering your devices.
Join this platform to contribute to trends and help companies improve their products through valuable market research.
After you sign up with Nielsen Computer and Mobile Panel, install the Nielsen safe app that will collect data about your behavior, including which websites you visit and for how long, as well as other general mobile activity.
The company uses this information for data and research to learn about consumer behavior, demographics, and mobile use.
Earn points for using your device as you regularly would, and redeem your earnings for gift cards and other rewards. Remain on the panel for a year to make up to $50.
Every user is entered into the monthly Nielsen drawing to win a potential $10,000. This company also awards $1,000 prizes to 400 winners each month.
Related: Nielsen Computer & Mobile Panel Review
10. MobileXpression
MobileXpression is an online market research community that invites panels of users to share their consumer user behavior.
Join MobileXpression for free and install the software onto your mobile device. Your internet activity will be monitored, helping MobileXpression gain a better understanding of consumer behavior.
Redeem the weekly credits you receive in exchange for your participation for gift cards (learn how to convert your Visa gift cards to cash).
Passively earn rewards each week by simply allowing MobileXpression to track your mobile habits. This is an easy way to get free gifts without purchasing anything.
Related: Ways to Get Free Xbox Live Gold Codes
KashKick is a great find for gig workers, offering many ways to make extra money doing what you enjoy. Try it out - it's free! Here are five easy ways to start earning money on the site:
Play games (up to $125 each)
Test apps (up to $125 each)
Buy lottery tickets (an easy $8)
Try popular brands (always changing)
Answer surveys (quick cash in minutes!)
Earn Free Gift Cards for Everyday Shopping
You already have to shop for groceries and other necessities, so go ahead and take advantage of the opportunity to earn free gift cards at the same time. The following apps offer cashback options that can be redeemed for gift cards to your favorite stores and restaurants.
11. Rakuten
Rakuten is one of my favorite cashback sites, and it literally pays its members to shop.
Simply complete your everyday shopping, except instead of making your purchases directly through the online store of your choice, access the retailer through the Rakuten portal – or install the free browser extension, which will activate on the retail site. This method will allow you to earn cash back for each eligible purchase.
Related: How to Get Free Nike Gift Cards
Cash Back Through the Rakuten Portal
The process is simple. Register for Rakuten for free, find your chosen retailer, click, and get directed to the retail site.
Rakuten will track your purchases and credit cash back to your account. Check out my Rakuten review to read more about this company.
Cash Back Through the Browser Extension
Simply follow the online instructions to install Rakuten's free browser extension onto your computer. The extension will activate any time you land on a Rakuten-partner retail site, showing you a popup of the available cash back on your purchase.
Accept the cashback amount (a flat amount or percentage), shop, and then check out and enjoy your cashback savings, which will be credited to your Rakuten account.
Invite your friends and family members to sign up via the Rakuten referral program. You will earn rewards for anyone who signs up through your unique referral link – and so will they.
The minimum payout is $5, and Rakuten pays out quarterly via PayPal.
12. Ibotta
Score cash back and rewards on your grocery purchases thanks to Ibotta, a great option for both online and in-person shopping.
Ibotta offers multiple ways to save on your grocery shopping, plus cash back with other non-grocery retailers like Petco, Lowe's, Cabela's, and Home Depot.
Using Ibotta When Shopping Online
This program is available on both computers and mobile devices. Access the platform on a computer to take advantage of more than 500 offers for grocery pickup and delivery, along with savings at more than 700 online retailers. Use the Ibotta browser extension to view your savings options.
Using Ibotta for In-Person Shopping
Download the Ibotta app to your mobile phone and start earning cash back on your mobile purchases. Visit retailers through the app, shop, and save!
Check out these additional Ibotta features:
Joining Ibotta to start earning cash back for online and in-store purchases.
Paying with Ibotta: This mobile-pay feature will give you instant cash back on your entire in-store purchase. All you'll need to do is link a debit or credit card. Start shopping with 50-plus retailers through Ibotta.
Linking loyalty accounts: Enter your loyalty account information within the app to save even more. Cash back will be applied to your Ibotta account within 24 hours.
Submitting your receipt: Shop like normal, then use the app to scan your receipt and earn cash back.
Related: Ibotta vs Rakuten: Can You Use Both Cash Back Apps?
13. Dosh
Dosh offers fun ways of getting deals and earning cash back for on-the-go purchases.
I've been using Dosh for years, and have received a lot of cash back on my local purchases at retailers like Walmart and my favorite Chinese restaurant.
Install the free Dosh app on your phone, then link your debit or credit card. The app will identify local deals in your area; when you shop at those retailers using your linked card, you will receive cash back to your Dosh account.
This is a great way to automatically earn cash back, and is one of the easiest ways I've found to get rewarded for shopping.
Once you've reached the minimum threshold of $25, redeem your earnings for cash, gift cards, a direct deposit, PayPal cash, Venmo, or a donation to charity.
Dosh partners with a variety of different retailers, including:
Walmart
Pizza Hut
ASOS
Dunkin'
GNC
Related: Free $500 Gift Cards
14. Upside
The Upside app will give you cash back for everyday purchases like gas, groceries, and dining out.
Simply download Upside and link your credit or debit card. Cash back will be automatically applied to your account after you claim an offer and shop at participating stores or restaurants. Exchange the cashback rewards for free gift cards to popular retailers like Amazon, Walmart, and Starbucks.
Upside is completely free. There are no hidden fees or charges – just free cashback rewards. Give the app a try and start saving money on your everyday purchases.
Related: How to Get Free PSN Gift Card Codes
15. Fetch Rewards
Fetch Rewards gives members free rewards on their grocery purchases. This app has received more than half a million five-star reviews, and is still going strong.
Access money-saving rewards on thousands of products by simply scanning your grocery receipts and receiving cash back.
Shop as you normally would, and then scan your grocery receipts, to earn points based on the products you purchased. Redeem those points for rewards.
Fetch Rewards also offers a bonus opportunity to earn.
Its referral program awards members (and their referees) 2,000 points each for participating. There is no limit to the number of referral bonuses you can earn.
The payout threshold is 3,000 points, and you can redeem your earnings for rewards like gift cards to popular retailers including Target and Amazon.
Related: How to Get Disney Gift Cards for Free
Additional Ways to Get Free Gift Cards Fast
Check out these other methods of earning gift cards for free in your spare time.
16. Sign up for Sweepstake Offers
Join various sweepstakes for the chance to earn even more rewards and gift cards. These can be underrated, and although they may not offer the most reliable methods of earning gift cards, it's still worth a shot.
Vet all sweepstakes companies before you participate, and read the fine print to make sure you are dealing with a reliable source.
Related: How To Get Free Money Right Now
17. Ask for Gift Cards for Your Birthday and Holidays
Ask your family members and friends for gift cards on special occasions like birthdays and holidays. This is an easy way to obtain free gift cards without completing offers, surveys, or other online tasks.
18. Pay People a Discounted Rate for Unused Gift Cards
This out-of-the-box method won't provide you with entirely free gift cards, but it is a good way to get a nice discount on your gift card purchases.
Buy pre-owned gift cards through online marketplaces like Raise or Giftcard Granny, where members sell the unused balances on their gift card for cash. It's possible to find some great deals this way.
19. Reach Out to Brands
Email your favorite brands to ask if any of their current promotions involve sending out free gift cards in exchange for opening up a store credit card, making a minimum purchase, or just being a great customer.
It never hurts to ask, and at the very least, you'll probably receive something for your efforts, like a coupon or freebie.
Related: Are Cash App Gift Cards Legit?
20. Become a Brand Ambassador
Many companies collaborate with online personalities whom they pay to use and share their brands and products on social media. In exchange, the collaborators receive cash, points or gift cards for future purchases. This is called brand ambassadorship.
If you can land a collaboration, you will receive freebies and gift cards, or you could be paid to simply share information about a specific brand with your network. Ask your favorite retailers to send you information about becoming a brand ambassador for the chance to receive free gift cards.
Related: How to Get Free Apple Gift Cards
The Secret to Earning Free Gift Cards Fast
As someone who loves freebies, I can attest to the fact that there are many legitimate methods of earning free gift cards online without having to complete any offers. The possibilities are endless – and exciting.
As promised: my secret method of earning the most free gift cards, the fastest. Sign up with multiple sites that offer rewards in the form of gift cards, and maximize your opportunities to earn, plus having the freedom to be selective. Focus on the tasks and cash back deals that provide the highest rewards.
Using this strategy will put you well on your way toward enjoying an array of free gift cards and reaping the benefits of your savvy online efforts.