31 Legit Ways to Make Money Fast Today (Earn $3,000+ Now)
One of my favorite sites, Swagbucks, offers tons of ways to earn real cash online. If you're not already a member, give it a shot! Here are five things you can do to make easy money on the site:
Play games (up to $110 each)
Test apps (up to $150 each)
Submit receipts (easy cash)
Shop at your favorite stores (up to 10% back)
Answer surveys and polls (quick cash in minutes!)
Isn't it exhausting to think about just how much everything revolves around money? I have to admit that I remember praying (or begging, really) God for more money so that I could stay home with my newborn baby.
Friend, if you're in this place, I feel your pain, as though I had gone through it all just yesterday.
If you feel like I did back then, you need to figure out how to make money fast today. You don't want just a one-time deal, but a consistent income for the foreseeable future.
I've worked multiple freelance jobs that make $3,000 a month, on top of the residual income I've earned from blogging… and you could, too.
To make quick money, you need to be willing to put in the work; if you commit to that, you could potentially make $3,000 dollars in one day. But it's going to take a lot of effort and late-night hours upfront to make it happen.
There are plenty of tried and true ways to make money online ASAP, and ways to earn cash locally (for those who aren't computer savvy).
Click the button ⬆️ to subscribe to my YouTube channel where I share real ways to earn money.
Our Popular Money-Making Offers
Sign up with each of the following companies to maximize your earning potential.
$10 sign-up bonus
Pays to take surveys, complete offers, shop online, and much more
100s of other paid tasks
Awards cash and gift cards
$5 sign-up bonus
Pays to play games, watch videos, answer polls, and much more
100s of other paid tasks
Awards cash and gift cards
31 Ways to Make $3,000 (or More Money) Fast Today
It's not easy to earn $3,000 in 24 hours, but if you can give yourself a week – or even a month – of consistent hard work, you can do this. You won't necessarily be able to cash in overnight, and you certainly won't become a millionaire, but you can use the tools in this blog to help make ends meet if you truly need $3,000 fast.
1. Share Your Opinions as a Respondent
A respondent is someone who answers questions about different brands, products, and services in exchange for quick cash.
The upside is that there is endless work in this industry. The downside of being a respondent is, not all jobs pay well (some pay less than $5 per hour, so be careful not to waste your time!). But some respondents have been able to work up to earning between $100 and $140 per hour! Many factors play into the amount of money you can bring in quickly.
The truth is, you have a better chance of earning up to $16 per hour taking surveys in your spare time using this simple strategy: Sign up with multiple sites and choose only the highest-paying surveys to earn money quickly.
---

Survey Junkie is a company that specializes in paying members for their opinions on products and services. You must be at least 18 years old to qualify. This company also occasionally invites members to review products or participate in remote focus groups or phone surveys. These opportunities can pay up to $150.
---

Branded Surveys is one of the best companies to sign up for if you can answer questions in your spare time. As long as you're at least 16 years old and from the US, UK, or Canada, you can sign up to see what's currently available. You can cash out your points for cash or gift cards starting at just $5.
---

InboxDollars is a legitimate company that generates survey offers sometimes all day long. As a free member, you are always able to see how much surveys pay up front, as well as the estimated time they will take to complete. Because of this, you can be picky and choose only the ones that pay the most. You can also earn cash for watching videos, browsing the web, completing free offers, printing coupons, shopping, and more.
---

Pinecone Research is one of the most exclusive respondent companies and boasts a $3 minimum payment for each short survey. Although this company is not always hiring, you can apply to see if it currently has any openings. Pinecone Research hires independent survey-takers based on demographics like age, income, ethnicity, and more.
Related: How to Make Money Answering Questions
---
2. Deliver Groceries With Instacart
As an Instacart driver, you could shop for and deliver groceries to customers in your area.
Instacart is a popular peer-to-peer grocery delivery service that hires almost anyone who is 18 or older with a reliable vehicle and a clean criminal record. The company runs everything through its mobile app so that you know exactly what to pick up and where to deliver it every time you choose to fulfill an order.
Depending on the demand in your area, Instacart is typically the best-paying delivery driver app. Payscale.com estimates that the average hourly wage for a full-service shopper is $17.84.
Each time you deliver an order for Instacart, you can transfer your earnings to your bank account immediately. You get to keep 100% of your tips, and there are no fees to withdraw funds.
You won't be able to make $3,000 in 24 hours with Instacart alone, but delivering groceries in your spare time could put you closer to your goals.
Related: Jobs that Pay $40 an Hour
3. Become a Proofreader
If I needed to make money today, I would offer a service online and require upfront payment. As long as you establish the terms and conditions of your services, you can easily get a downpayment on your services.
I earned $3,000 per month as a freelance proofreader for about a year. As a proofreader, you simply read through various articles and mark errors for the original writer to correct. In some cases, you will make the edits yourself. This is something that you can do part-time from home!
Proofreading is a popular service that you can offer to content creators. Since there is so much content on the web, and new articles are being published every day, there is no shortage of work in this industry.
Check out Caitlin Pyle's free Proofread Anywhere workshop. During the virtual training, she shares exactly what it takes to become a successful proofreader. You can eliminate your doubts and learn once and for all if this is a service that you can offer to make money fast today.
4. Perform Book Arbitrage
Despite being a digital era, physical books are still popular. That leaves ample opportunity to buy and sell books online for a profit and make good money. Book arbitrage on Amazon is just that: scope Amazon (and other places) for low-priced books and relist them for a profit. You can do this over and over to make money quickly.
If you don't have a lot of money to invest upfront, start your book arbitrage business slowly and then use the profits to reinvest in buying more books. Before you know it, you'll be working using pure profits and spending nothing out of pocket.
ZenArbitrage is a software that makes doing book arbitrage much more efficient than manually searching and relisting the books on your own. It basically automates some of the processes so that you can make money fast.
Try ZenArbitrage for FREE and potentially start making money with it immediately. If you don't like it or it doesn't work for you, then cancel your trial and pay nothing.
Related: How to Flip Money Online or in Person
5. Sell Your Receipts
With every shopping trip comes a long paper slip reminding you how much you spent. Instead of trashing it on the way out of the store, consider uploading your receipts for cash.
---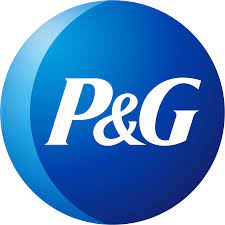 Procter & Gamble (P&G) is made up of well-known brands that dominate the shelves of retailers globally. Its brands include everyday items from Pampers and Luvs diapers to Tide and Gain laundry detergent to Crest and Scope oral care products. There are more than 60 brands included–many of which you probably already purchase each week.
The company offers P&G Good Everyday which is a Rewards Program for consumers to earn points on their P&G purchases. Join the free program and submit your receipts to receive Rewards on the brands you already use and love.
You can earn 50 points per P&G product you purchase and use the points to enter to win more P&G products, cash out in gift cards to places like Starbucks or Dunkin Donuts, or donate to a charity on your behalf. Learn more about the company and how it works in my full review of P&G Good Everyday Rewards.
---

Ibotta is a free app that you can download on your smartphone or install on your laptop browser and earn rewards for uploading your receipts. Visit the app before each shopping trip and select the offers that align with your current grocery list. Then, complete your shopping trip and upload the receipt to confirm your purchases. You can earn cash for shopping online and in-store. Read my full review of Ibotta to learn more about how it works.
---
6. Review Useful Products
You can make money fast and earn free stuff when you become a product reviewer. Some companies will send you valuable products for free. Some companies even pay you to write a brief review of the items you received.

PINCHme is a company that connects brands with its members who then complete brief reviews regarding the products and services. Some members report receiving entire boxes of free samples to review. The bonus is that if you love a product, you'll often receive coupons and discounts for participating.
PINCHme pays its product reviewers in Coins that you can later redeem for rewards. Plus, you can land some valuable products to review and keep. The nice thing is that you can select the products that fit your lifestyle and needs. Check out my full review of PINCHme to learn more about the company.
Related: How to Become a Mystery Shopper
7. Get Cash for Used Smartphones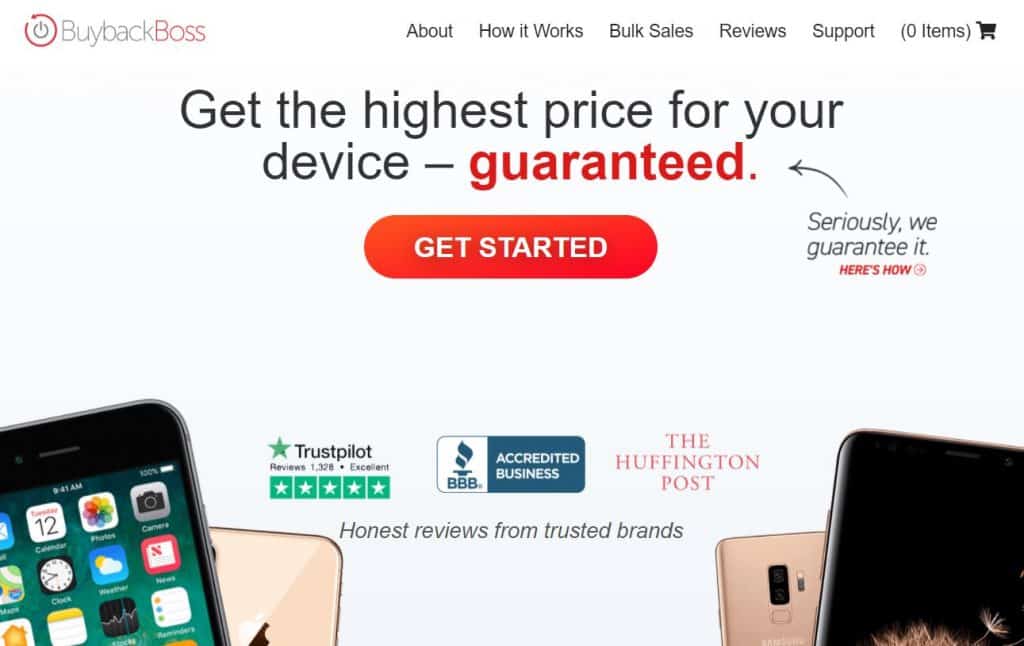 Get an instant cash offer for your used smartphones and other electronics from BuyBack Boss. It's extremely quick and easy to grab a quote for your items. If you like the price offered, just follow the instructions to ship your box of stuff to the company for free.
Once it receives the box, it'll send you your money immediately! BuyBack Boss makes it easy to sell your extra gadgets when you need to make $3,000 fast. You can even turn this into a consignment gig and sell old phones on behalf of your friends and neighbors. Then, split the profit as a commission for your efforts.
The best thing about using Buyback Boss is that it offers a price match guarantee. If you find a higher offer on another site, just contact Buyback Boss and it will match the amount! You can learn more about how BuyBack Boss works in our full review.
8. Become an Interior Designer
Add interior design to your list of how to make $3,000 fast. Interior design projects can easily come up to thousands per project. You can ask for a deposit upfront for clients to secure your services so that you can get your $3,000 fast. Take on one or more clients at a time to get money quickly.
As an interior designer, you can put your creativity to use by making other people's homes more welcoming, homey, and functional. You will get to work with clients from all sorts of backgrounds, meaning you can gain experience with many kinds of design jobs. From lighter colors to more complex patterns, you can explore your creativity in interior design. Don't stop at just homes; you can also design offices, hotels, and other places of business.
9. Start a Dropshipping Site on Shopify
One of the best ways to start a lucrative online selling company is to become a dropshipper. You won't need to stock, package, or ship items with this moneymaking venture. Plus, you won't have to pay for products before you sell them, which keeps your out-of-pocket costs low.
Check out this free dropshipping course to learn how to get started. Corey Ferreira set up an e-commerce dropshipping store in 2017 and sold over 8,000 items using the exact methods he teaches in this free webinar.
Dropshipping is scalable, and over time, you can build your income to $5,000 per month or more.
Related: How to Start a Shopify Store
10. Sell Stuff on Amazon FBA
You don't have to invent a trendy new product or settle for tiny profits to become an Amazon FBA seller. I was ecstatic when I sold my first product on Amazon, and couldn't wait to list more items to grow my residual income. If you can navigate Amazon and follow some simple instructions, you can learn how to make $3,000 (or more) fast selling on Amazon.
Related: I Need Money Today for Free (15 Things to Do Now)
How to Make $3000 a Month From Home
If you're looking to build a long-term, stable income of at least $3,000 per month, these next few ideas are worth considering.
11. Recommend Cool Products for a Commission
You don't have to become a direct sales rep and sell to your friends and family to make $3,000 a month. Instead, start recommending cool products to a wider audience in exchange for a commission on every sale you refer. This process is called affiliate marketing.
The best thing about affiliate marketing is that you can reach far beyond your personal circle and sell to people who are actually searching for the products you recommend.
WordPress is a free platform you can use to set up a website to promote affiliate products online. You'll need to connect your website to the world wide web using a host like Bluehost. You can launch your affiliate marketing website for as little as $3.95 per month.
You'll want to build a social media following or attract traffic to your website directly by writing content about the products you recommend. As people search for reviews, best options, or problem solvers on Google, they will potentially click on your website and buy something through your affiliate link. You will pocket the commission again and again, just for helping people find the products they need.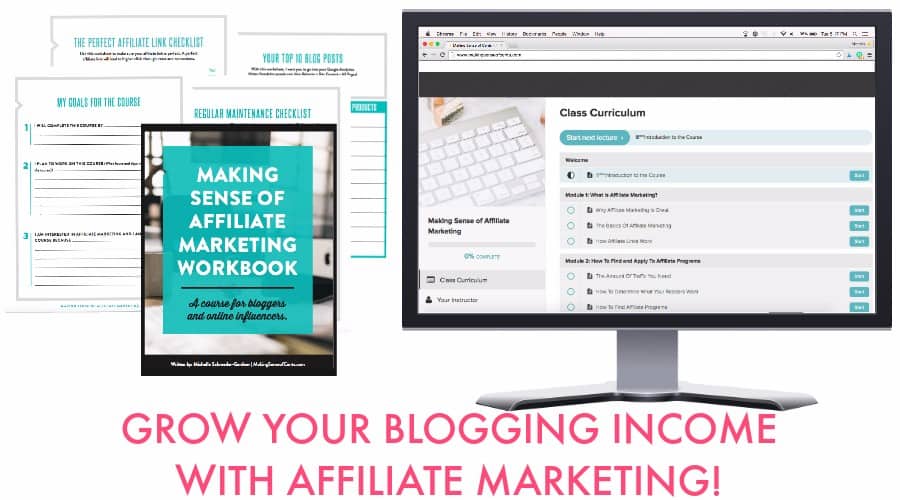 To learn all about how to make money with affiliate marketing, check out Making Sense of Affiliate Marketing. The creator, Michelle Schroader-Gardner, is a long-time affiliate marketer who now earns more than $50,000 per month! But she started from square one just like everyone else and teaches others how to do the same in her course.
12. Do Keyword Research
Keywords are the search phrases that real people type into Google more than 3.5 billion times per day. Organic results are the websites that populate after the search is executed. Digital marketers pay good money for custom lists of keywords that they can use to bring their content to the first page of Google's search results.
The key to getting keyword research jobs is to understand how to do keyword research flawlessly. Once you learn the exact steps, it's quick and easy to find lucrative keywords on any topic and in any industry. Check out this eBook called Get Your Keywords Together. You'll learn everything there is to know about doing keyword research using only free SEO tools.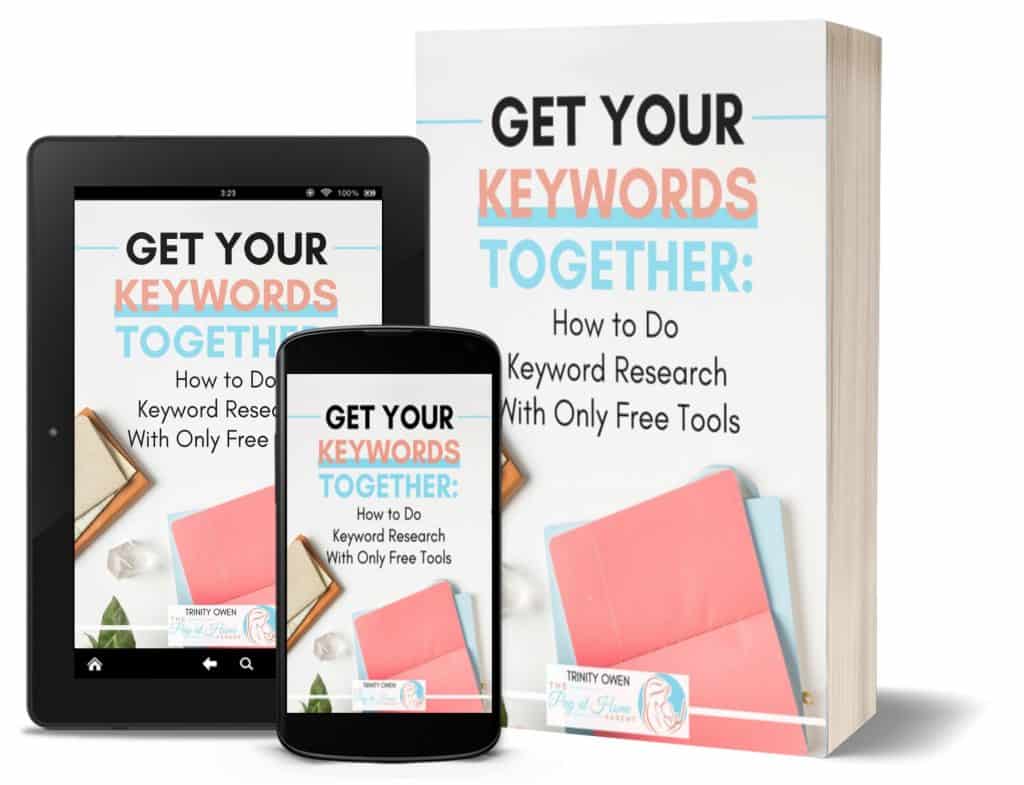 You can potentially make $3,000 a month by pitching your services directly to online publications, business owners, and bloggers. With your pitch, provide a small list of three to five keywords that are perfect for the company you're pitching your services to. It demonstrates your skills before ever asking for payment.
You can set your own prices based on the project, the number of keywords found, or the hours spent researching.
Related: More Ways to Get Paid to do SEO
13. Create Beautiful Resumes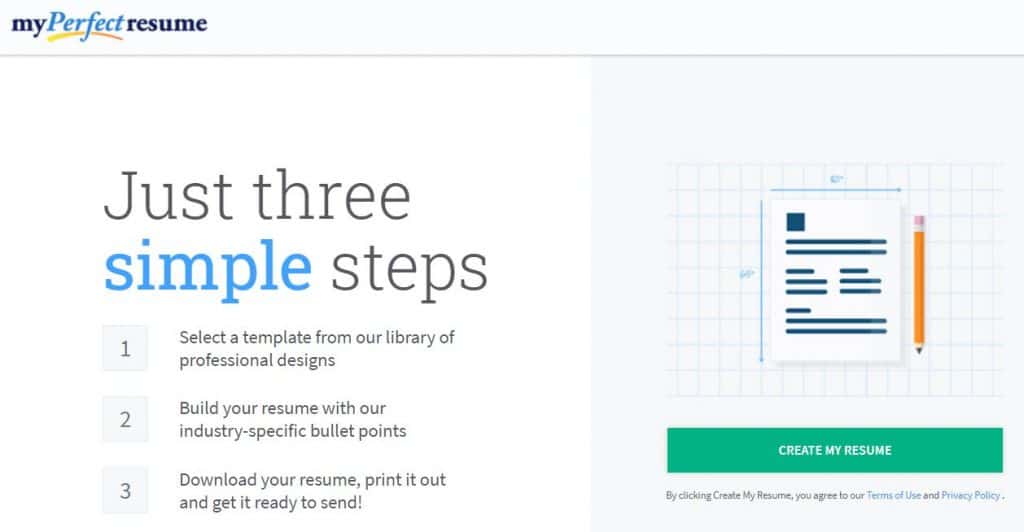 Not everyone has the ability to create the perfect resume for their next job. You can be the help they need and earn up to $3,000 per month doing it. You can create beautiful resumes quickly and easily using My Perfect Resume. The website allows you to choose a template and build a resume line by line. It's so easy and the results look amazing and professional.
There are three ways to make money fast today with your own resume creation service:
Construct resumes from scratch (a $100+ service)
Proofread and redesign an existing resume (a $40+ service)
Redesign an existing resume (a $25+ service)
Bonus: Offer add on services like multiple resume designs to choose from (+$5 or more)
Thousands of people have lost or quit a job recently and need help getting back into the workforce. Having a beautiful resume to submit to potential employers is the first step in the hiring process. You can help these people by providing a needful service like resume creation and designing. Give My Perfect Resume a try for free to see if you could pump out resumes for some fast money.
Related: How Do I Make an Extra $1000 a Month?
14. Self Publish an eBook
It's easy to sell your advice online these days in the form of an eBook. When I published my first eBook in February 2020, I had no idea that it could generate an extra $3,000+ within a few months. It's not rocket science to write an eBook, and you can write just about anything within your skillset. The secret is to teach people step-by-step how to do something.
Check out my free tutorial on how to make money selling eBooks. You can write and publish your book within a few days if you have the time and drive to do so. An eBook doesn't have to be thousands of pages long–in fact, it can be 20 pages long if it fully covers the topic you promise to teach.
Selling eBooks can turn into an amazing passive income stream that keeps on giving while you do nothing.
15. Become a Virtual Assistant
The hands-down best way to make money online ASAP is to offer a virtual service. You don't have to leave your home, learn a new skill, or go back to college to do this. Just pick a service that aligns with your current skills and get started immediately.
There are a few ways to make money fast today by offering your virtual services. Gina Horkey created a course to help aspiring virtual assistants grow their businesses. Check out Fully Booked VA to see if you have what it takes to make $3,000 fast as a VA.
16. Write Articles
Freelance writing is a great place to start if you enjoy writing. You don't need to have a ton of experience, but you'll make the most money if you have some background in writing since most clients pay per word. So, the faster you can write, the more money you'll earn per hour. Check out 6-figure earner Holly Johnson's free Earn More Writing workshop where she shares her secrets about becoming a freelance writer.
17. Edit Photos
Becoming a professional photo editor is the perfect service that aspiring photographers can offer from home. It's a lucrative part- or full-time service that you can offer again and again. Additionally, once you find loyal clients, you shouldn't have to spend all of your time looking for more work. Katie is a photo editor who shares her secrets to success in this free online training video–it's an intro lesson to her full course, The Photo Editor's Guide. Check it out to see if you have what it takes to earn money fast as a photo editor.
19. Tutor English Online
While this is not the gig for everyone, tutoring online has proven to be a good income source for many people. English tutors report earnings of up to $22 per hour picking up tutoring sessions in their spare time. There are some tutors earning as much as $4,000 or more every two months working part time.
VIPKid is a platform that connects tutors with Chinese students. And before you skip this potential opportunity, consider the basic skills and requirements you need:
A Bachelor's degree in any subject
A positive, upbeat attitude while teaching children
Residency in the US or Canada
Fluency in English
The ability to follow simple lesson plans
A laptop or PC with internet access
One of the most difficult things about VIPKid is the application process. The company purposely does this to ensure that hardworking people show their true colors by sticking with it to the end. But once you get through, teaching English to kids is a fun, simple experience.
You can read more about becoming a VIPKid tutor in our review.
How to Make Money in Person ASAP
You don't have to work online to make fast money these days. There are other ways to add to your bottom line by harnessing opportunities in your local neighborhood.
19. Take Advantage of Cash Back Offers
Earning cash back alone will not get you to your goal of $3,000, but if you don't take advantage, you're leaving money on the table. And every little bit counts. Plus, cash back is basically easy money that you can earn every time you go shopping online and in store.
Even though you're trying to make money online ASAP, chances are you still have to spend money on necessities. If you haven't taken advantage of all the cash back apps on the market, then you're missing out on these free money hacks.
---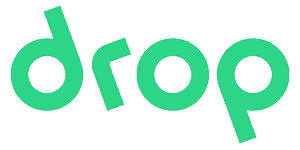 Drop app is a legitimate cash back app that makes it easy to earn money while shopping in stores as you normally would. With competition for your digital dollars on the rise, some companies will pay you money to click their links before you shop. Don't take my word for it. Sign up for Drop, link your card, and start automatically raking in the cash back perks.
---

Rakuten is another cash back app that you need to have on your phone or laptop. It's geared toward online shopping and gives cash back for a lot of items that you already purchase. Sign up for Rakuten to get your first $30 bonus plus earn cash back on your qualifying purchases!
---
Related: Ibotta vs Rakuten
20. Make Money Sharing Your RV
Not everyone has an RV sitting around, but if you do, you're in luck. People in your area may be willing to pay some decent cash to rent it out for a few nights. Using a service like RVshare, you can get your RV in front of these people immediately. Depending on your area, you may be able to make an easy $200+ per night you part with your RV.
Unless you're a full-time RVer, why not make money fast today by sharing it with people in your area? The nice thing about RVshare is that you can set your own rules and rates, and offer hassle-free insurance in case anything happens to your RV. It's a win-win situation for everyone involved!
Related: Best Ways to Get Money to Pay Rent Tomorrow
21. Manage Local Properties
A property manager is someone who oversees properties in the owner's absence. This is usually a renting situation in which the property manager assists the tenants – helping them settle in, submitting maintenance request orders, and responding to renters' questions. There is the option of making this a full time job or one that is done on the side for extra cash.
To make $3,000 fast as a property manager, you will need to take on more than one property to quickly increase your income. Work as a property manager through a property management agency or start your own business as a manager if you feel confident in your knowledge and experience. You could boost your income quickly with a property management salary.
22. Become an Ambassador
Some companies will pay you good money to become an ambassador and promote their products on your social media accounts. If you have a favorite brand that you use all the time and love, just search "[ brand name ] ambassador program" on Google to see if it is hiring ambassadors. It's possible to get hired to work from home immediately and start promoting products right away.
Related: How to Get Free Gift Cards Online Without Completing Offers
How to Make $3,000 in a Week
If you're desperate, there's always a way to make $3,000 in a week or maybe two weeks max–you even grow your money from there if you set up multiple income streams. But you must be willing to work on more than one of these ideas during this time period.
23. Rent out Your Home, Apartment, or a Room on Airbnb
If you have the space to spare, consider renting your home (or just a room within your home) on Airbnb. It's a platform that connects renters with customers who need a short-term place to stay. There are different ways you can do this and make great money depending on your area.
Some people will list their home on Airbnb for anywhere from $100 to $400 per night (depending on location) and then grab a few nights in a local hotel while their home is rented out. In this case, you pocket the difference between your Airbnb list price and your hotel/motel stay. Sign up for a free account with Airbnb and start renting out your home for some fast cash!
You can even have fun with it and go on mini-vacations to other homes in your area. Just make sure you choose a cheaper stay than the price you rent your own home out for to make some money on the deal.
Related: How To Get Free Airbnb Stays (Plus Make Money in the Process)
24. Purchase Used Items and Sell Online for a Profit
If you don't have many items of your own worth selling, you can buy and then sell stuff for a profit. The official term for this side gig is called flea market flipping.
You can buy and sell used clothes, books, toys, electronics, and many other items that you find for a great price. Simply find great deals in your area and list for a profit on sites like Facebook Marketplace, Craigslist, or eBay.
25. Pick Up Overtime at Your Job
Don't forget that your boss might have some extra work at your current job. If you're really strapped for cash and need to reach your income goal fast, you should be working overtime (like yesterday). Ultimately, your goal is to get your bills paid and meet your needs. If that means working some overtime, then don't be afraid to ask for it!
Related: Summer Jobs That Are Perfect for Earning Extra Money
26. Rent out Your Car
If you own a car that sits idle at various times throughout the day, consider renting it to nearby drivers through a secure service like Getaround. This is a fantastic way to earn passive income.
Once you sign up with the company, it walks you through the steps of setting up a rental schedule, then you set your own rental rates and rent it out! You also set your own rules when it comes to renters using your car. The nice thing about Getaround is that once it learns your schedule and preferences, it handles all the customer interaction. And it has special insurance to make sure you get compensated if any damage should happen to your car.
Check the local listings in your area to see how much others are listing their cars for. You can potentially make $3,000 fast by renting out your vehicle in a high demand location.
Related: How to Get Free Money
What Should I Do to Get Money Today?
Understandably, you may need to do something quick—as in money in your hand today. It's okay to ask for help and then use some of the previous ideas to make $3,000 in a month to pay back a small loan.
When some people need to make money fast, they start to use credit cards or Payday loans. But there are better, safer, and cheaper ways to borrow money when you're desperate to make money fast today.
27. Sell Your Stuff
If you're in a bind and need $3,000 right now, selling stuff right out of your home might be the fastest way to go. Do you have a treadmill collecting dust? An extra flat-screen TV? Bedding that you didn't end up using for long? There are tons of things that are worth selling. As long as you're able to part with the item and won't be tempted to buy it again (brand new) in the future, then this is a great solution.
28. Donate Plasma
There are high paying plasma donation centers that take walk-in donations. You can literally drive to a center, donate plasma, and make $50 fast (today). Each center has its own set of requirements, but most expect you to be at least 18, healthy and have a valid ID. You can call ahead before visiting a donation center so that you know exactly how much it pays, and what documents you'll need to bring. According to the FDA, you can donate up to two times in a seven-day period, for an average income of $400 extra per month.
29. Enter to Win Free Gift Cards
There are plenty of sites that allow you to win free gift cards instantly. However, there are also sites that swipe your personal information and sell it to marketing companies for a profit. Make sure to do your research before entering online contests to win freebies and gift cards!
30. Ask for Help
If you're facing an emergency and need $3,000 in your hand right now, I don't want to mislead you. Yes, the above methods can help you make $3,000 fast, but that doesn't always mean you will have the cash in hand right away. It can take a few days or weeks to actually have the money in your possession.
If you need to ask for help, consider setting up a GoFundMe account and asking friends and family to donate to your cause. Your story may not go viral across Facebook, but it doesn't take an army to raise $3,000 quickly.
31. Get a $3,000 Personal Loan (or More)
Connect with a lender for up to $50,000 using Upgrade. It's free and quick to request a rate. The rates are low and fixed, so you won't be forced to pay more money due to rate increases. The company will work with you to set affordable payments and you won't pay a fee if you decide to pay off the loan quicker than expected.
Related: Places That Hire at 15 Years Old
Do You Need to Make 3000 Dollars Fast Today?
Each one of these ideas is going to require some time and dedication to get the ball rolling. But once that ball is rolling, you could be raking in $3,000 per month (or even per day)!
Get started on a few of these today and you could have some extra money in your pocket by the time you go to bed. Stick to them daily and you could have a few hundred extra by the end of the week.
No matter what, just remember that you'll get out of these job ideas what you put in. Don't expect to sit back and watch the money roll in – that just doesn't happen for anyone overnight. Instead, hustle hard and build the income you need to make ends meet (and more).
---