How To Make $3,000 Fast (When You Need Money Now)
Last Updated Apr 17, 2021
Isn't it exhausting to think about just how much everything revolves around money? I have to admit that I remember praying (or begging, really) God for more money so that I could stay home with my newborn baby.
It's thoughts and prayers like those that bring the waterworks. Friend, if you're in this place, I feel your pain, as though I had gone through it all just yesterday.
If you feel like I did back then, you need to figure out how to make money, and fast. Not just a one-time deal, but a consistent income for the foreseeable future.
I work multiple freelance jobs that make $3,000 a month, on top of the residual income I earn from blogging. And you could, too.
You just need to be willing to put in the work; if you commit to that, you could potentially make $3,000 dollars in one day. But it's going to take a lot of effort and late-night hours upfront to make it happen.
There are plenty of tried and true ways to make money online ASAP, and ways to earn cash locally (for those who aren't computer savvy).
30 Ways to Make $3,000 (or More) Fast
It's not easy to earn $3,000 in 24 hours, but if you can give yourself a week – or even a month – of consistent hard work, you can do this. You won't necessarily be able to cash in overnight, and you certainly won't become a millionaire, but you can use the tools in this blog to help make ends meet if you truly need $3,000 fast.
1. Share Your Opinions as a Respondent
A respondent is someone who answers free paid surveys about different brands, products, and services in exchange for quick cash.
The upside is that there is endless work in this industry. The downside is, not all of it pays well (some pay less than $5 per hour, so be careful not to waste your time!). But some respondents have been able to work up to earning between $100 and $140 per hour! Many factors play into the amount of money you can bring in quickly.
The truth is, you have a good chance of earning close to $16 per hour taking surveys in your spare time using this simple strategy: Sign up with multiple sites and choose only the highest-paying surveys to earn money quickly.
---

InboxDollars is a legitimate company that generates survey offers sometimes all day long. As a free member, you are always able to see how much surveys pay up front, as well as the estimated time they will take to complete. Because of this, you can be picky and choose only the ones that pay the most. You can also earn cash for watching videos, browsing the web, completing free offers, printing coupons, shopping, and more.
---
Opinion Outpost will pay you for your honest opinions. As a free member, you will earn money just for giving feedback about products and services you already use. This company will pay you in gift cards when you reach 30 points – worth $3 – or in cash when you accumulate 50 points, which are worth $5.
---

LifePoints is a legitimate survey site that you can join for free to start earning money immediately. You will earn LifePoints for each survey you complete, and can later redeem those LPs for gift cards or PayPal cash.
---

Pinecone Research is one of the most exclusive respondent companies and boasts a $3 minimum payment for each short survey. Although this company is not always hiring, you can apply to see if it currently has any openings. Pinecone Research hires independent survey-takers based on demographics like age, income, ethnicity, and more.
---

Survey Junkie is one of the best companies to sign up for if you can answer questions in your spare time. As long as you're at least 18 years old, you can sign up to see what types of tasks are currently available. This company also occasionally invites members to review products or participate in remote focus groups or phone surveys. These opportunities can pay up to $150!
---
2. Sell Your Receipts
With every shopping trip comes a long paper slip reminding you how much you spent. Instead of trashing it on the way out of the store, consider uploading your receipts for cash.
---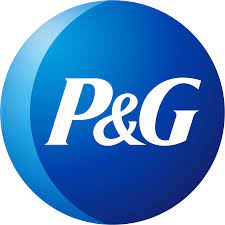 Proctor & Gamble (P&G) is made up of well-known brands that dominate the shelves of retailers globally. Its brands include everyday items from Pampers and Luvs diapers to Tide and Gain laundry detergent to Crest and Scope oral care products. There are more than 60 brands included–many of which you probably already purchase each week.
The company offers P&G Good Everyday which is a Rewards Program for consumers to earn points on their P&G purchases. Join the free program and submit your receipts to receive Rewards on the brands you already use and love.
You can earn 50 points per P&G product you purchase and use the points to enter to win more P&G products, cash out in gift cards to places like Starbucks or Dunkin Donuts, or donate to a charity on your behalf.
---

Ibotta is a free app that you can download on your smartphone or install on your laptop browser and earn rewards for uploading your receipts. Visit the app before each shopping trip and select the offers that align with your current grocery list. Then, complete your shopping trip and upload the receipt to confirm your purchases. You can earn cash for shopping online and in-store.
3. Review Useful Products
You can make money fast and earn free stuff when you become a product reviewer. Some companies will send you valuable products for free. Some companies even pay for you to write a brief review of the items you received.
---

PINCHme is a company that connects brands with its members who then complete brief reviews regarding the products and services. Some members report receiving entire boxes of free samples to review. The bonus is that if you love a product, you'll often receive coupons and discounts for participating.
PINCHme pays its product reviewers in Coins that you can later redeem for rewards. Plus, you can land some valuable products to review and keep. The nice thing is that you can select the products that fit your lifestyle and needs.
---
Vindale Research pays its members to review products from popular companies and brands like Amazon, Disney, Samsung, and many more. The task is simple. Sign up for a free account and answer demographic questions so that the company can match you with fitting products. Then, answer review questions on the brands that fit your lifestyle.
The company pays via PayPal. You can earn up to $50 for each review or offer you complete.
4. Become a Proofreader
In 2020, I earned $3,000 per month as a freelance proofreader. As a proofreader, you simply read through various articles and mark errors for the original writer to correct. In some cases, you will make the edits yourself. This is something that you can do part-time from home!
Proofreading is a popular service that you can offer to content creators. Since there is so much content on the web, and new articles are being published every day, there is no shortage of work in this industry.
Check out Caitlin Pyle's free online workshop. During the virtual training, she shares exactly what it takes to become a successful proofreader. You can eliminate your doubts and learn once and for all if this is a service that you can offer to make more money.
5. Demand Robocallers Pay You Up To $1,500 per Call
If you're registered with the National Do Not Call Registry, companies that send robocalls or unsolicited sales texts to your cell phone without your written consent are breaking the law. If you get these types of calls or texts (who doesn't?), you could get paid up to $1,500 per incident.
Thanks to the FCC's Telephone Consumer Protection Act, people actually make money from robocalls without stepping foot in a courtroom. Just two illegal calls to your device could earn you $3,000 fast, but chances are, you've probably gotten at least 10 robocalls from companies (which could be worth $15,000 or more)!
Don't let those pesky callers get away with it. Check out this kit, which teaches you how to make the proper demands and get paid what you're due.
Doc Compton, a consumer credit expert, figured out how to track telemarketers, make the proper demands, and get paid. He boiled it down into a simple step-by-step process and compiled the instructions into one place. That way, you can follow the steps and potentially cash in on these calls, too.
If you get unsolicited sales calls or texts to your cellphone, then grab Doc Compton's Robocalls.cash Kit. It's a valuable instructional tool to have on hand for when you get hit with the next round of telemarketing calls. Just one successful payout is well worth putting your investigation skills to use.
Related:How to Make Quick Money in One Day
6. Get Paid to Write and Upload Slogans
One of the easiest ways to make money fast is to write one-, two-, sometimes three-word-slogans to upload and sell for a residual income. It's amazing how much money you can get paid to write slogans. Let's just say I know of a guy who sold the slogan "fabulous" over 250 times and made bank (especially for the amount of " work" he put in).
Ben Olson was a college dropout who discovered the potential behind writing slogans for a living. He made more than $3,000 in a month doing this stupid-simple task!
I was skeptical of his method, so I read exactly how to do it for myself. I didn't expect to learn much since I already make money writing, but there were a few things he said upfront that were both simple and mind-blowing. He teaches something that I happened to know how to do (and know that it works!), but with such a unique spin on it that I never would have thought to do it.
You can read more about Slogan Seller in my full review.
Selling slogans is such an easy way to make money that I'm convinced anyone has the ability to do it. And the best thing about it is that your slogans don't have to be creative or original to earn you good money.
Click here to learn exactly how to get started selling slogans!
7. Let Artificial Intelligence Guide Your Bets
I do not recommend gambling or betting as a way to make money fast, but I cannot ignore the fact that many of my readers already do it. And that's OK–as long as you're not putting yourself into debt or wagering your family's emergency savings to do so. That said, I think there's a way to actually make money when placing sports bets using AI.
According to Wikipedia, "Artificial intelligence (AI) is intelligence demonstrated by machines, unlike the natural intelligence displayed by humans and animals, which involves consciousness and emotionality." In other words, AI is based on historical, reliable facts, and doesn't allow emotions to drive its decisions.
What does this have to do with sports betting? Enter the Zcode System's Sports Trader. It's an AI tool that guides people to make informed decisions when placing sports bets online. It analyzes more than 80 factors to predict the winner of each match. The system uses both historical data and live data to give you an intelligent and informed prediction. It's your choice whether you want to place the bet or skip it.
Zcode provides a live update of wins and losses on this page under the section labeled, "Last 20 Bets." You can learn more about your winning odds and see real numbers there.
Additionally, you can take Zcode Systems' Sports Trader for a test run and start small. If you don't love it, you can cancel your membership and request a full refund (not including any money lost while betting).
AI has come a long way, and if I were a betting person, I certainly wouldn't do it on a pure guess! Make your odds of making $3,000 fast better and give the Sports Trader a try.
8. Start a Dropshipping Site on Shopify
One of the best ways to start a lucrative online selling company is to drop ship goods. You won't need to stock, package, or ship items with this moneymaking venture. Plus, you won't have to pay for products before you sell them, which keeps your out-of-pocket costs low.
Click here to check out this free dropshipping course to learn how to get started. Corey Ferreira set up an e-commerce dropshipping store in 2017 and sold over 8,000 items using the exact methods he teaches in this free webinar.
Dropshipping is scalable, and over time, you can build your income to $5,000 per month or more.
Related:How to Start a Shopify Store
9. Sell Stuff on Amazon FBA
You don't have to invent a trendy new product or settle for tiny profits to become an Amazon FBA seller. I was ecstatic when I sold my first product on Amazon, and couldn't wait to list more items to grow my residual income. If you can navigate Amazon and follow some simple instructions, you can learn how to make $3,000 fast (or more) selling on Amazon.
Vik JC offers a free eBook that maps out his simple 5-step process to starting an Amazon store that makes money. Not only is the book free, but his method doesn't require a lot of money to get your business going—and it doesn't involve Amazon arbitrage (relisting existing Amazon listings for a low profit).
To learn how to get started, download Vik's free eBook, 5 Simple Steps to Profitable Amazon Selling. You can quickly springboard your earnings into some nice residual income of $2,000 to $4,000 per month (or more).
10. Deliver Food with Postmates
As a Postmates delivery driver, you would deliver groceries, prepared food from restaurants, and potentially alcohol (in some areas) to customers in your area.
Postmates is a massively popular delivery service that hires almost anyone who is 18 or older with a reliable vehicle. The company runs everything through the Postmates Fleet app so that you know exactly what to pick up and where to deliver it every time you choose to fulfill an order.
Postmates always pays a minimum delivery fee of $4 no matter how short the drive is, and it only goes up from there. Plus there are other earning opportunities which include $.10 per minute you wait for an order to be ready, around $.60 per mile you drive to the drop off location, plus 100% of the tips you earn. You can apply to become a Postmates driver here and potentially start earning money immediately.
You won't be able to make $3,000 in 24 hours with Postmates alone, but these opportunities could put you closer to your goals.
Related:The Top 3 Delivery Driver Apps (Apply to All of Them!)
11. Build Custom Chicken Coops
Sometimes you need to think outside of the box (or coop) to make money fast. If you're comfortable working with wood and tools, and following easy step-by-step instructions, then consider making and selling chicken coops for a profit.
This guide will teach you how to build 15 different styles of chicken coops. You can learn and master just one style or offer them all to your customers.
The best way to make money selling chicken coops is to check to see if there is a demand for them in your area. You can do this by polling the members of a local Facebook group.
Then, build your first chicken coop for social proof. Once you've proven your skills, the customers will come to you.
Grab the step-by-step plans by Easy Coops and start building your first lucrative project right away!
12. Become an Ambassador
Some companies will pay you good money to become an ambassador and promote their products on your social media accounts. If you have a favorite brand that you use all the time and love, just search "[ brand name ] ambassador program" on Google to see if they are hiring ambassadors. It's possible to get hired to work from home immediately and start promoting products right away.
Plexus is one such company I've grown to love. I've had close friends and family using these all-natural, plant-based, gut-healing products with amazing results.* I slipped into the position as an ambassador so naturally (without feeling pushed into hard selling or pressured to buy stuff I didn't already need).
As an ambassador for Plexus, I've earned over $1,300 in my first two months selling–just for sharing the products with friends and family on Facebook!**
Join my team and I will help you make money without cold messaging friends out of the blue (because we all know that nobody appreciates that). You can follow my easy startup guide to become a Plexus Ambassador and start promoting the products within the hour.**
---
*These statements have not been evaluated by the Food and Drug Administration. This product is not intended to diagnose, treat, cure, or prevent any disease.
**Plexus makes no guarantees of income or profit you may earn as a Plexus Ambassador. Your success depends on your effort, commitment, skill and leadership abilities, and how effectively you exercise those qualities. Please see the Plexus Annual Income Disclosure Statement.
---
Related: How To Get Free Gift Cards Online Without Completing Offers
13. Get Cash for Used Smartphones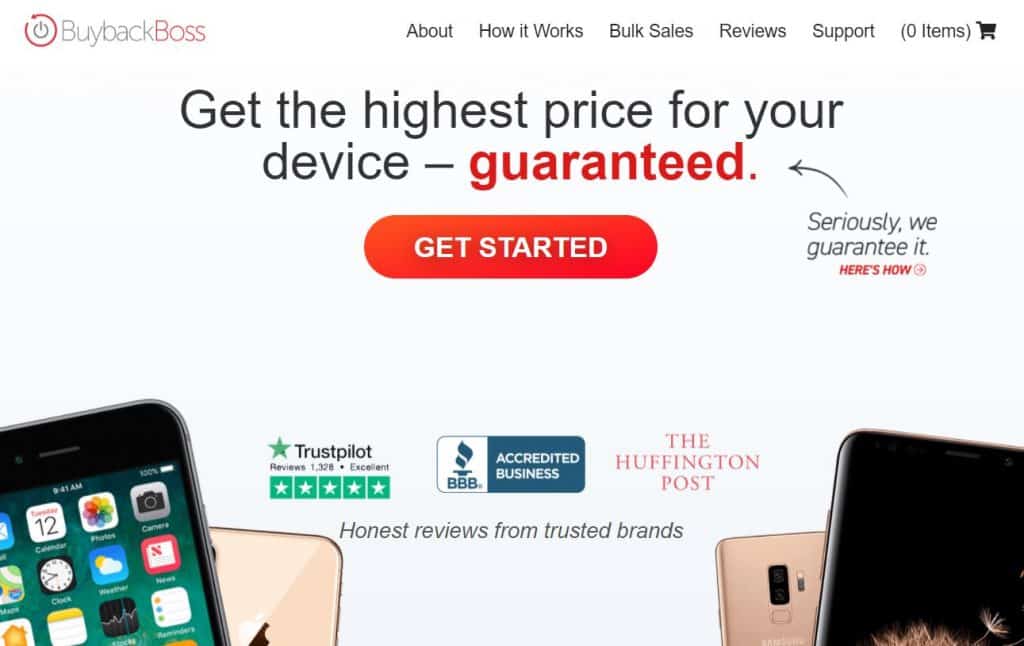 Get an instant cash offer for your used smartphones and other electronics from Buyback Boss. It's extremely quick and easy to grab a quote for your items. If you like the price offered, then just follow the instructions to ship your box of stuff to the company for free.
Once they receive it, they'll send you your money immediately! Buyback Boss makes it easy to sell your extra gadgets when you need to make $3,000 fast. You can even turn this into a consignment gig and sell old phones on behalf of your friends and neighbors. Then, split the profit as a commission for your efforts.
The best thing about using Buyback Boss is that they offer a price match guarantee. If you find a higher offer on another site, just contact Buyback Boss and they will match the amount! You can learn more about how BuyBack Boss works in our full review.
What are you waiting for? Estimate your device value(s) on Buyback Boss and make some fast cash!
How to Make $4,000 Fast (or More)
While any idea on this entire page could make you $4,000 fast, here are the ones that are the most likely to get you to your goals!
14. Recommend Cool Products for a Commission
You don't have to become a direct sales rep and sell to your friends and family to make $4,000 fast. Instead, start recommending cool products to a wider audience in exchange for a commission on every sale you refer. The best thing about affiliate marketing is that you can reach far beyond your personal circle and sell to people who actually want to buy the products you recommend.
WordPress is a free platform you can use to set up a website to promote affiliate products online. You'll need to connect your website to the world wide web using a host like HostGator. You can launch your affiliate marketing website for as little as $2.75 per month.
You'll want to build a social media following or attract traffic to your website directly by writing content about the products you recommend. As people search for reviews, best options, or problem solvers on Google, they will potentially click on your website and buy something through your affiliate link. You will pocket the commission again and again, just for helping people find the products they need.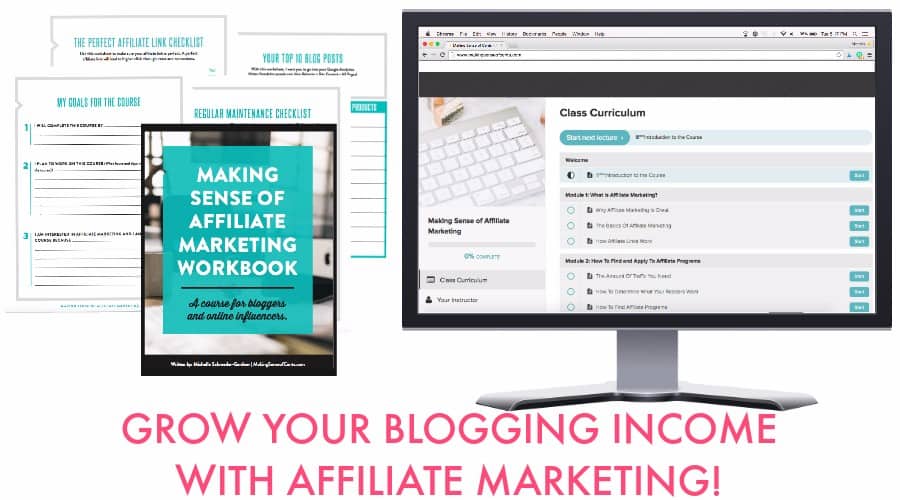 To learn all about how to make money with affiliate marketing, check out this amazing online course. The creator, Michelle Schroader-Gardner, is a long-time affiliate marketer who now earns more than $50,000 per month! But she started from square one just like everyone else and teaches others how to do the same in her course.
15. Do Keyword Research
Keywords are the search phrases that real people type into Google more than 3.5 billion times per day. Organic results are the websites that populate after the search is executed. Digital marketers pay good money for custom lists of keywords that they can use to bring their content to the first page of Google's search results.
The key to getting keyword research jobs is to understand how to do keyword research flawlessly. Once you learn the exact steps, it's quick and easy to find lucrative keywords on any topic and in any industry. Check out this eBook called Get Your Keywords Together. You'll learn everything there is to know about doing keyword research using only free SEO tools.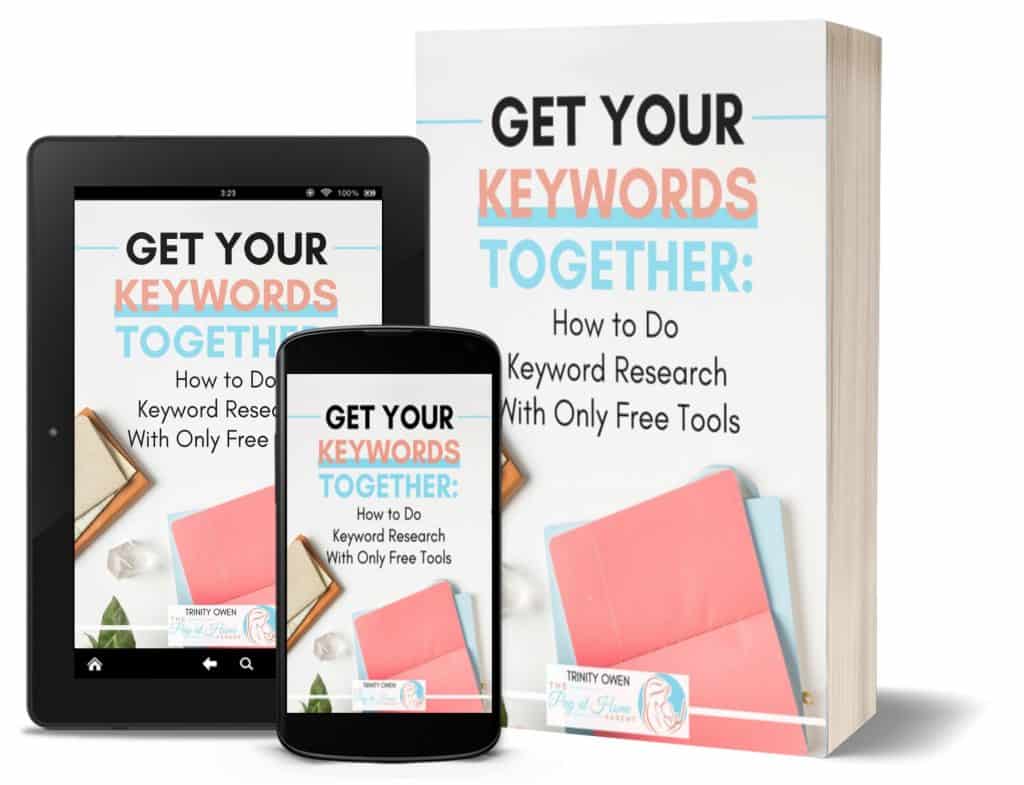 You can make $4,000 fast by pitching your services directly to online publications, business owners, and bloggers. With your pitch, provide a small list of 3 to 5 keywords that are perfect for the company you're pitching your services to. It demonstrates your skills before ever asking for payment.
You can set your own prices based on the project, the number of keywords found, or the hours spent researching.
Related: 18 Part Time Jobs Online That Pay Daily
16. Create Beautiful Resumes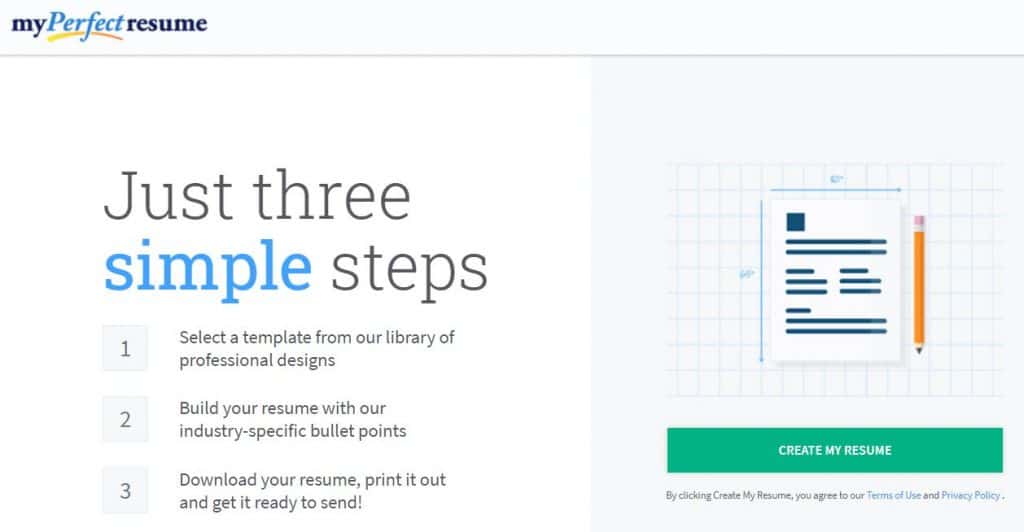 Not everyone has the ability to create the perfect resume for their next job. You can be the help they need and make good money doing it. You can create beautiful resumes quickly and easily using My Perfect Resume. The website allows you to choose a template and build a resume out line by line. It's so easy and the results look amazing and professional.
There are three ways to make money fast today with your own resume creation service:
Construct resumes from scratch (a $100+ service)
Proofread and redesign an existing resume (a $40+ service)
Redesign an existing resume (a $25+ service)
Bonus: Offer add on services like multiple resume designs to choose from (+$5 or more)
Thousands of people have lost or quit a job recently and need help getting back into the workforce. Having a beautiful resume to submit to potential employers is the first step in the hiring process. You can help these people by providing a needful service like resume creation and designing. Give My Perfect Resume a try for free to see if you could pump out resumes for some fast money.
Related: How Do I Make An Extra $1000 A Month?
17. Perform Book Arbitrage
Despite being a digital era, physical books are still popular. That leaves ample opportunity to buy and sell books online for a profit and make good money. Book arbitrage on Amazon is just that: scope Amazon (and other places) for low-priced books and relist them for a profit. You can do this over and over to make money quickly.
If you don't have a lot of money to invest upfront, start your book arbitrage business slow and then use the profits to reinvest in buying more books. Before you know it, you'll be working using pure profits and spending nothing out of pocket.
Zen Arbitrage is a software that makes doing book arbitrage much more efficient than manually searching and relisting the books on your own. It basically automates some of the process so that you can make money fast.
Try Zen Arbitrage for FREE and potentially start making money with it immediately. If you don't like it or it doesn't work for you, then cancel your trial and pay nothing.
Related: How to Flip Money Online or In Person
18. Self Publish an eBook
It's easy to sell your advice online these days in the form of an eBook. When I published my first eBook in February of 2020, I had no idea that it could generate an extra $3,000+ within a few months. It's not rocket science to write an eBook, and you can write just about anything within your skillset. The secret is to teach people step-by-step how to do something.
Check out my free tutorial on how to make money selling eBooks. You can write and publish your book within a few days if you have the time and drive to do so. An eBook doesn't have to be thousands of pages long–in fact, it can be 20 pages long if it fully covers the topic you promise to teach.
Selling eBooks can turn into an amazing passive income stream that keeps on giving while you do nothing.
19. Become a Virtual Assistant
The hands-down best way to make money online ASAP is to offer a virtual service. You don't have to leave your home, learn a new skill, or go back to college to do this. Just pick a service that aligns with your current skills and get started immediately.
There are a few ways to make money fast today by offering your virtual services. Gina Horkey created a free list of more than 275 virtual service ideas that you can consider. From a list that size, there's a huge possibility that you already know how to do some of these things!
20. Write Articles
Freelance writing is a great place to start if you enjoy writing. You don't need to have a ton of experience, but you'll make the most money if you have some background in writing since most clients pay per word. So, the faster you can write, the more money you'll earn per hour. Check out 6-figure earner Holly Johnson's free online workshop where she shares her secrets about becoming a freelance writer.
21. Edit Photos
Becoming a professional photo editor is the perfect service that aspiring photographers can offer from home. It's a lucrative part- or full-time service that you can offer again and again. Additionally, once you find loyal clients, you shouldn't have to spend all of your time looking for more work. Katie is a photo editor who shares her secrets to success in this free online training video. Check it out to see if you have what it takes to earn money fast as a photo editor.
How to Make Money In Person ASAP
You don't have to work online to make fast money these days. There are other ways to add to your bottom line by harnessing opportunities in your local neighborhood.
22. Sell Your Services Locally
You can earn money quickly by offering your services to local clients. Since there's no limit for what you could do, here are just a few ideas to get your ideas turning:
Sign up for Rover and offer dog walking and pet sitting services.
Offer house cleaning services.
Offer car detailing services.
Offer lawn and gardening services.
Offer snow cleanup services.
Offer babysitting services.
23. Take Advantage of Cash Back Offers
Earning cash back alone will not get you to your goal of $3,000, but if you don't take advantage, you're leaving money on the table. And every little bit counts. Plus, cash back is basically easy money that you can earn every time you go discount shopping online and in store.
Even though you're trying to make money online ASAP, chances are you still have to spend money on necessities. If you haven't taken advantage of all the cash back apps on the market, then you're missing out on these free money hacks.
---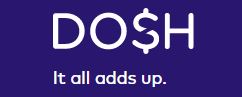 Dosh is a legitimate cash back app that makes it easy to earn money while shopping in stores as you normally would. With competition for your digital dollars on the rise, some companies will pay you money to click their links before you shop. Don't take my word for it. Sign up for Dosh, link your card, and start automatically raking in the cash back perks.
---

Rakuten is another cash back app that you need to have on your phone or laptop. It's geared toward online shopping and gives cash back for a lot of items that you already purchase. Sign up for Rakuten to get your first $20 bonus plus earn cash back on your qualifying purchases!
Related:Ibotta vs Rakuten
24. Make Money Sharing Your RV
Not everyone has an RV sitting around, but if you do, you're in luck. People in your area may be willing to pay some decent cash to rent it out for a few nights. Using a service like RVShare, you can get your RV in front of these people immediately. Depending on your area, you may be able to make an easy $200+ per night you part with your RV.
Unless you're a full-time RVer, why not make money fast today by sharing it with people in your area? The nice thing about RVShare is that you can set your own rules and rates, and offer hassle-free insurance in case anything happens to your RV. It's a win-win situation for everyone involved!
Click here to see how much your RV is worth per night.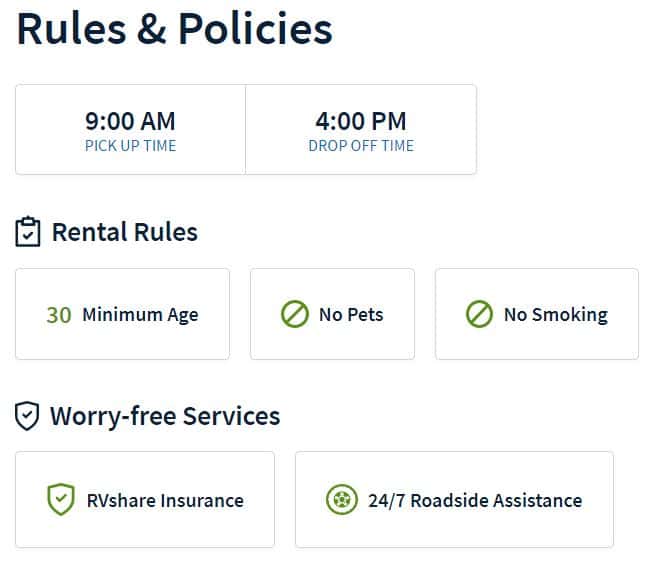 Related: How to Make Money Selling Feet Pictures (The WEIRDEST Side Hustle)
How to Make $3,000 in A Week
If you're desperate, there's always a way to make $3,000 in a week or maybe two weeks max–you even grow your money from there if you set up multiple income streams. But you must be willing to work on more than one of these ideas during this time period.
25. Rent out your Car
If you own a car that sits idle at various times throughout the day, consider renting it to nearby drivers through a secure service like Getaround. This is a fantastic way to earn passive income.
Once you sign up with the company, they walk you through the steps of setting up a rental schedule, then you set your own rental rates and rent it out! You also set your own rules when it comes to renters using your car. The nice thing about Getaround is that once they learn your schedule and preferences, they handle all the customer interaction. And they have special insurance to make sure you get compensated if any damage should happen to your car.
Check the local listings in your area to see how much others are listing their cars for. You can potentially make $3,000 fast by renting out your vehicle in a high demand location.
Related: How to Get Free Money
26. Rent out your home, Apartment, or A Room on Airbnb
If you have the space to spare, consider renting your home (or just a room within your home) on Airbnb. It's a platform that connects renters with customers who need a short-term place to stay. There are different ways you can do this and make great money depending on your area.
Some people will list their home on Airbnb for anywhere from $100 to $400 per night (depending on location) and then grab a few nights in a local hotel while their home is rented out. In this case, you pocket the difference between your Airbnb list price and your hotel/motel stay. Sign up for a free account with Airbnb and start renting out your home for some fast cash!
You can even have fun with it and go on mini-vacations to other homes in your area. Just make sure you choose a cheaper stay than the price you rent your own home out for to make some money on the deal. Get up to $55 credit toward your future stays here.
Related: How To Get Free Airbnb Stays (Plus Make Money In The Process)
27. Purchase Used Items and Sell Online for A Profit
If you don't have many items of your own worth selling, you can buy and then sell stuff for a profit. The official term for this side gig is called flea market flipping.
You can buy and sell used clothes, books, toys, electronics and many other items that you find for a great price. Simply find great deals in your area and list for a profit on sites like Facebook Marketplace, Craigslist, or eBay.
Check out Rob and Melissa's FREE workshop on how to get started. This couple earned more than $133,000 in their first year of flipping items on the side!
28. Pick up Overtime at Your Job
Don't forget that your boss might have some extra work at your current job. If you're really strapped for cash and need to reach your income goal fast, you should be working overtime (like yesterday). Ultimately, your goal is to get your bills paid and meet your needs. If that means working some overtime, then don't be afraid to ask for it!
Related:16 Summer Jobs That Are Perfect For Earning Extra Money
What Should I do to Get Money Today?
Understandably, you may need to do something quick—as in money in your hand today. It's okay to ask for help and then use some of the previous ideas to make $3,000 in a month to pay back a small loan.
When some people need to make money fast, they start to use credit cards or Payday loans. But there are better, safer, and cheaper ways to borrow money when you're desperate to make money fast today.
Need Money Today? Get a $3,000 Personal Loan (or More)
Connect with a lender for up to $50,000 using Upgrade. It's free and quick to request a rate. The rates are low and fixed, so you won't be forced to pay more money due to rate increases. The company will work with you to set affordable payments and you won't pay a fee if you decide to pay off the loan quicker than expected.
29. Sell Your Stuff
If you're in a bind and need $3,000 right now, selling stuff right out of your home might be the fastest way to go. Do you have a treadmill collecting dust? An extra flat-screen TV? Bedding that you didn't end up using for long? There are tons of things that are worth selling. As long as you're able to part with the item and won't be tempted to buy it again (brand new) in the future, then this is a great solution.
30. Donate Plasma
There are high paying plasma donation centers that take walk-in donations. You can literally drive to a center, donate plasma, and make $50 fast (today). Each center has its own set of requirements, but most expect you to be at least 18, healthy, and have a valid ID. You can call ahead before visiting a donation center so that you know exactly how much it pays, and what documents you'll need to bring. According to the FDA, you can donate up to two times in a seven day period, for an average income of $400 extra per month.
It's OK to Ask for Help
If you're facing an emergency and need $3,000 in your hand right now, I don't want to mislead you. Yes, the above methods can help you make $3,000 fast, but that doesn't always mean you will have the cash in hand right away. It can take a few days to weeks to actually have the money in your possession.
If you need to ask for help, consider setting up a GoFundMe account and asking friends and family to donate to your cause. Your story may not go viral across Facebook, but it doesn't take an army to raise $3,000 quickly.
Related:25 Places That Hire At 15 Years Old Online And In Person
Do You Need to Make 3000 Dollars Fast?
Each one of these ideas is going to require some time and dedication to get the ball rolling. But once that ball is rolling, you could be raking in $3,000 per month (or more)!
Get started on a few of these today and you could have some extra money in your pocket by the end of the day.
Stick to them daily and you could have a few hundred extra by the end of the week.
But no matter what, just remember that you'll get out of these job ideas what you put in.
Don't expect to sit back and watch the money roll in – that just doesn't happen for anyone overnight.
Instead, hustle hard and build the income you need to make ends meet (and more).