11 Legit Ways to Get Netflix for Free (or Cheap)
We foster relationships with brands we use and trust. The testimonials on our site represent real experiences, but they don't guarantee you'll achieve similar results. When you make purchases through our links to our partners, we may earn a commission. Your support helps us continue this work. You can read our full disclosure here.
If it didn't cost so much, I'm willing to bet you'd enjoy watching Netflix every night. But unfortunately, there are more important bills to pay such as rent and the very electric company that powers your TV.
What if I told you that you could actually watch Netflix for free? Perhaps that would take away the stress of this small luxury that's becoming increasingly difficult to afford.
Netflix is an all-in-one entertainment monster that most of us tend to go to when we're bored and in need of stimulation. Whether you are cuddled up with your family for movie night or binge-watching TV shows in-between parenting duties, Netflix has been saving people from boredom since its inception in 1997. Since then when movies came in DVD form in the mailbox, Americans have been in love and wondering how to get free Netflix.
While Netflix may not be the most expensive entertainment cost on your budget, its probably one of the first to go when money gets tight. Many people are struggling to make ends meet and have to make the decision to cut Netflix. Lucky for you, there are ways to get Netflix for free.
Check out my favorite ways to take advantage of Netflix, including getting free access, finding discounts, and earning money while watching in order to fund your entertainment habits. Unfortunately, Netflix doesn't offer a free trial anymore. So that means you will have to get creative in order to watch movies and TV for free.
How to Get Netflix for Free
You can't get anything for free these days without putting in some effort. If you're willing to change your phone plan or work out a deal with your roommate, then these strategies may work for you. Also, they may not help you get Netflix for free forever, but you can get some relief for the time being.
1. T-Mobile
T-Mobile offers a free Netflix account for customers who have at least two active phone lines on their account. You can choose between the basic plan and the standard plan. The difference is that you get to decide which line plan you want and that will determine which Netflix plan you get for free.
If you're not already a T-Mobile customer, you can usually switch hassle free. See more details from T-Mobile's customer benefits page to learn how to get your free Netflix account in the process.
2. Verizon
In order to get free Netflix with Verizon, you will need to be a customer. In addition, you will need to purchase a +play subscription. A +play subscription lets you put all of your online streaming services in one area, including gaming, audio, music, TV, and more.
With a +play subscription, you can get access to 12 months of free Netflix with Verizon. This will be Netflix Premium with ad-free streaming. Learn more from Verizon's streaming services page for customers.
3. Piggyback
Piggyback off of your roommate's account and create a free Netflix profile under their login. If money is tight, work out a deal with your roommate in order to earn your access. Offer any favors in return to your roommate like doing dishes an extra night per week or making trash duty your permanent responsibility. This can lead to a win-win agreement if you are willing to trade your time for free access.
Related: How to Get Free Money
How to Get Paid While Watching Netflix
There are fun and easy things you can do on your phone in order to get paid to watch Netflix. This will give you extra money to pay for your service.
4. Blackout Bingo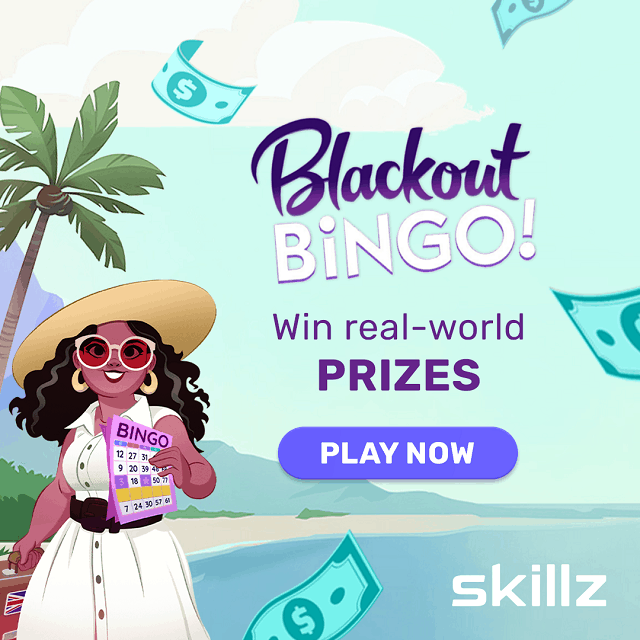 Play Blackout Bingo and earn money while watching your favorite movies and shows on Netflix. Blackout Bingo is a mobile game available from the Skillz Inc. platform. With Skillz Inc., you can play your favorite games and win money at the same time.
Essentially, you pay an entry fee into Blackout Bingo tournaments, compete against other players, and potentially earn money that could make a difference in your income. Collect your earnings through PayPal internationally or a physical check in the US.
Enter the Skillz promo code APget5 and get FREE bonus cash with your first $5+ deposit.
Please Note! Cash tournaments are available in most of the world. Cash tournaments are not enabled in the following states: AR, CT, DE, IN, LA, ME and SD. If you don't live in a prize-enabled region, you can still play for free.
5. Swagbucks
Use Swagbucks to make money to pay for your streaming. Swagbucks is a trusted members-only site that rewards users for their time completing easy tasks. Those tasks include playing games, taking surveys, watching TV ads, and more.
To get free Netflix, put on your favorite show or movie while you complete tasks on Swagbucks. Spend a few minutes at a time making extra money. Collect enough to pay for your Netflix account every month. When you are ready to trade in your SBs for your reward, choose from Visa gift cards or a payout to your PayPal account.
6. InboxDollars
Join InboxDollars, a free rewards site, to make money that pays for your TV binging habit. InboxDollars pays members for doing things like clipping coupons, shopping, testing apps and services, and more. If these are things that you like to do, then cozy up on the couch, turn on your show, and start earning with InboxDollars.
InboxDollars accumulates your earnings in actual cash. Once you reach the threshold amount, withdraw your funds in the form of a PayPal payout. Transfer your funds from PayPal to pay for Netflix.
Related: How to Get Free Target Gift Cards and Codes Online
How to Get Netflix at a Discount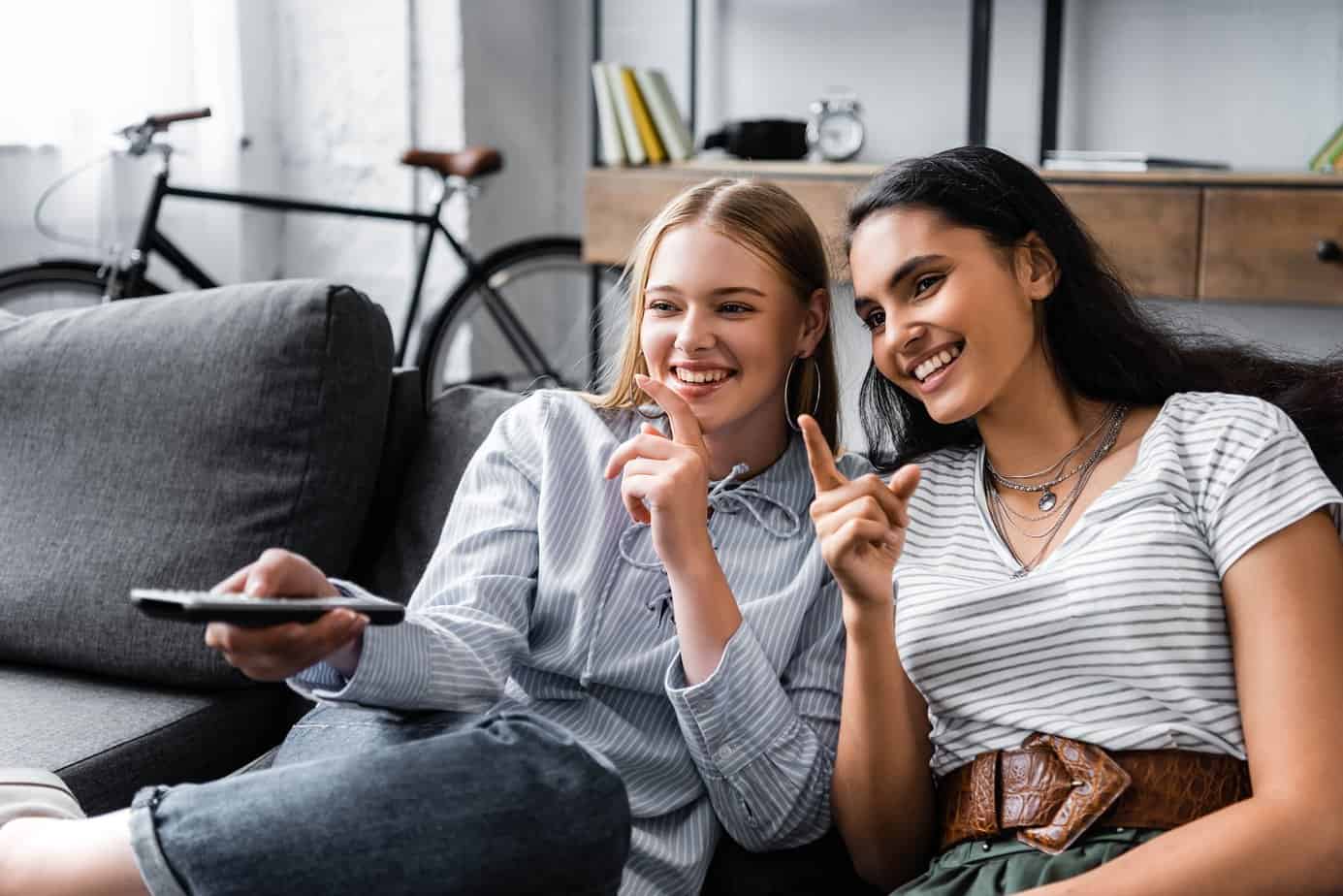 If you have exhausted the free Netflix options, there are always ways to get a discount. Use these ideas to save money instead of paying full price.
7. Raise.com
Raise is a website that sells gift cards for less. You can find gift cards that will give you a certain percentage in cashback rewards. The site also offers gift cards for sale for less than face value. For example, sometimes a $20 gift card can be purchased for $15.
Search for Netflix-specific gift cards for sale on Raise. There are $100 gift cards that you can get for $95.65. You can also get gift cards as low as $50 face value for a total payment of $47. Keep an eye out for more gift cards that are added to the platform. Each Netflix gift card can be delivered to your email so that you can have access to it right away.
8. Split Costs with Family Members
When money is tight, talk about splitting the cost with other family members. You don't all have to live in the same household for this to take place. Designate a main account holder and everyone chips in to send that person money each month to help pay for the subscription.
Depending on how many family members are involved, you can Netflix for cheap. In addition, the plan you select with Netflix will determine the price. This will help in knowing how much you owe each month to your family member for your share.
Related: Sizzling-Hot Ways to Get Free Starbucks Gift Cards
Free Netflix Alternatives
If you are still seeking alternatives to get free TV streaming services, the following suggestions can help you reach that goal. Try out these up-and-coming services.
9. Freevee
Freevee is a free streaming service created by Amazon. If you have a compatible device, you can start streaming for free at any time. Compatible devices include Roku, Amazon Fire, PS4, PS5, Samsung Smart TV, and many more.
There are original shows and movies available on Freevee. Titles include Judge Judy, Love Accidentally, America's Test Kitchen, and more. The shows are free, but they do come with ads. The days of commercials have returned, but now they don't have to cost you anything near what those cable services charged.
Related: How to Get Free Disney Gift Cards
10. IMDb
If you have a show or movie in mind that you really want to watch for free, try out IMDb to see if it is available there. With IMDb, you can get a 30-day free trial to stream the available movies and TV shows. After the 30 days are up, you can choose to upgrade your account and pay for a subscription if you have enjoyed the streaming service. Either way, getting at least the first 30 days for free can really help your pocket.
11. Pluto TV
Pluto TV is a completely free TV streaming platform. There are no trials because the shows and movies available are always free to watch. Pluto TV offers thousands of channels that you can watch live. Pop into the app whenever you are wanting to watch TV and see what's on.
Find shows like CSI: Miami, The Walking Dead, SpongeBob, Happy Days, and so many more. From old-time classics to more recent shows, you can fill your screen with shows that make you happy. You can stream from anywhere on any compatible device, such as Google TV, Roku, Samsung Smart TV, Xbox, and more.
Related: How to Get Free Gas Cards (When You Need a Full Tank)
How Much Does a Free Netflix Account Actually Save?
There are several plans you can choose from on Netflix to enjoy your streaming. Plans range from $6.99 up to $19.99 per month. Determine what features are most important to you such as watching without ads, the ability to stream on multiple devices, or the HD quality you desire. This choice will determine which plan is best for you.
No matter which plan you prefer, you could easily spend too much effort trying to find deals or actually get the service for free. To be completely transparent, in the long run, it is always going to be the easiest to earn a little extra cash to use toward paying for a Netflix account.
Funding your Netflix kick is as simple as picking up some extra work here and there, tacking on an hour or two of overtime at work, or selling some unused items in your home for extra money. Regardless of how you find the extra money, it will be easier to do it that way rather than trying to finagle a free Netflix account.
Related: How to Get Free $500 Gift Cards
---
We appreciate the time you've spent reading this post and your interest is not lost on us. Your thoughts, questions, or experiences related to the topic are most welcome. Each comment adds strength to our community. We ensure every comment receives our attention, and we take the time to provide thoughtful responses. Once again, thank you for being a part of this conversation. Click here to leave a comment.