How to Become a Product Reviewer and Get Paid
We foster relationships with brands we use and trust. The testimonials on our site represent real experiences, but they don't guarantee you'll achieve similar results. When you make purchases through our links to our partners, we may earn a commission. Your support helps us continue this work. You can read our full disclosure here.
When I needed to focus on making money as a stay at home mom, I looked into how to become a product tester from home. It turned out to be a pretty sweet side gig and benefited me and my family.
Product testing opportunities are not hard to find. Typically, a new or established company needs input from consumers before launching a new product on the market. To do so, they send samples out of what they have been working on and testers provide feedback.
It's not a challenging job and you don't need to have any prior experience or knowledge of the products you test. I was able to complete several feedback surveys during my child's naptime and even after their bedtime.
Product testing opportunities can be completed from nearly any device, which makes this such a convenient way to get free products and cash. Take a look at the legit companies where product testers are needed and the tips on how to become a product tester and earn the most money.
10 Companies that Send You Products to Review
It can be difficult to differentiate between legit product testing opportunities and those that are scams. Some of them sound too good to be true, which usually is a red flag. Here you will find real sites that will show you how to become a product tester and get paid.
1. Opinion Outpost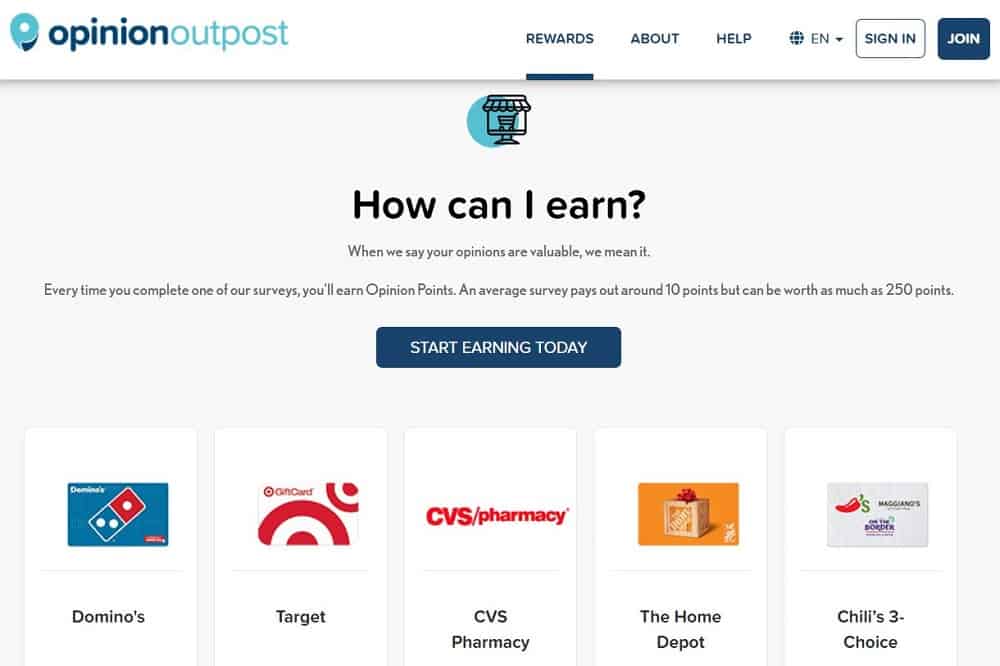 Opinion Outpost is an online platform that pays users for product testing. They work hard to keep your information private and only share your feedback with the clients directly.
Opinion Outpost gives you the opportunity to test out prototypes and upcoming brands. Once you have had the chance to try products, you must fill out your feedback to get paid. Opinion Outpost pays you in points that you can redeem for cash through PayPal or gift cards to places like Amazon, Apple, or Visa.
Signing up for an account with Opinion Outpost is free. Enter the right information about yourself in the profile creator so that the products sent to you are accurate to your likes. The payout minimum will depend on the redemption item you choose.
Related: Opinion Outpost Review: Is It Worth Your Time?
2. Swagbucks Discover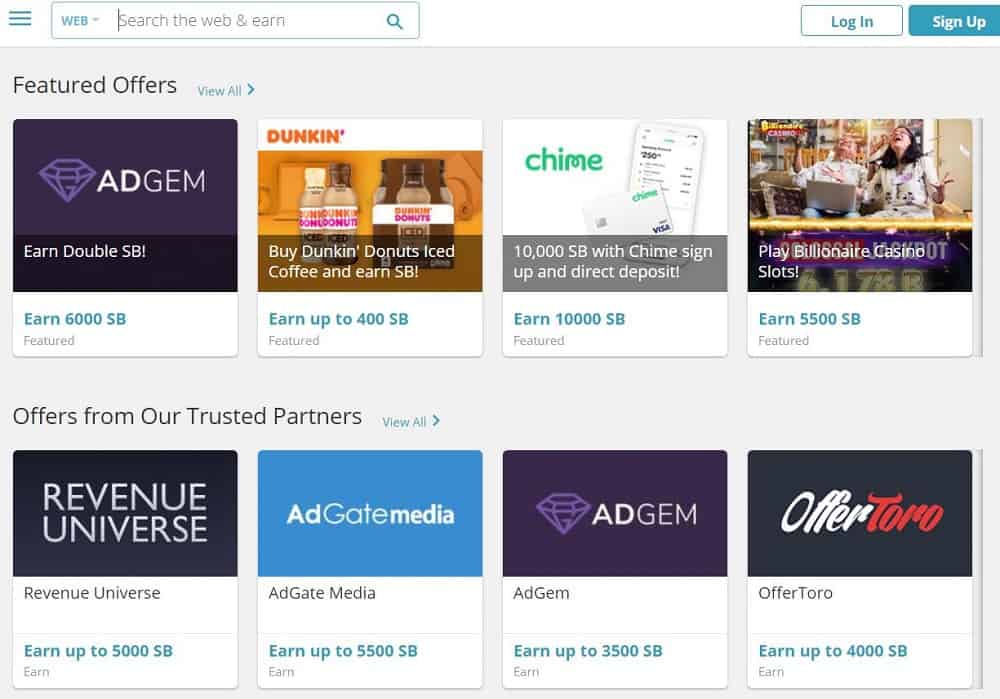 Swagbucks is an online rewards program where you can get paid for completing offers, such as product testing. For each task that you complete, you are rewarded with points added to your account.
For product testing on Swagbucks, there are many paid offers you can add to your list that include free product testing at home. Offers like a free goodie box from Daily Goodie Box, free Dove products, and other free samples.
Each free product opportunity will pay differently depending on the action items you are required to complete. Some will ask for a quick survey to fill out while others require additional action items through email. Items range from 10 SBs to 25 SBs.
Simply sign up for a free account with Swagbucks using your email address to get started with product testing. There is a $10 sign-up bonus as well.
To cash out the points you earn, go to the Swagbucks marketplace and find the item you wish to redeem. Rewards include gift cards to Visa, Target, Starbucks, or deposits to your PayPal. Reward thresholds vary depending on which item you choose to redeem.
Related: Swagbucks Review: Are There Hacks to Earn More?
3. InboxDollars Offers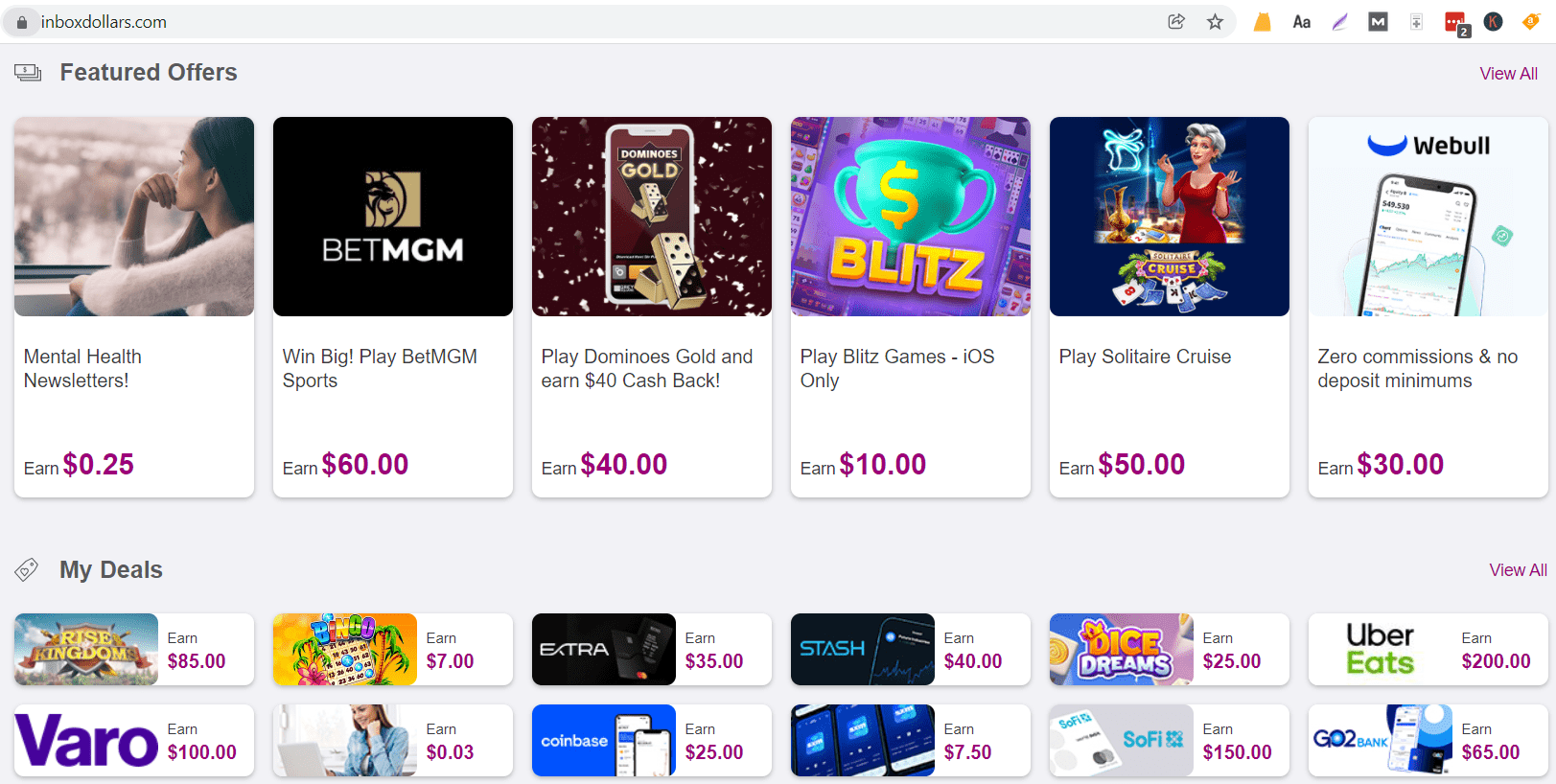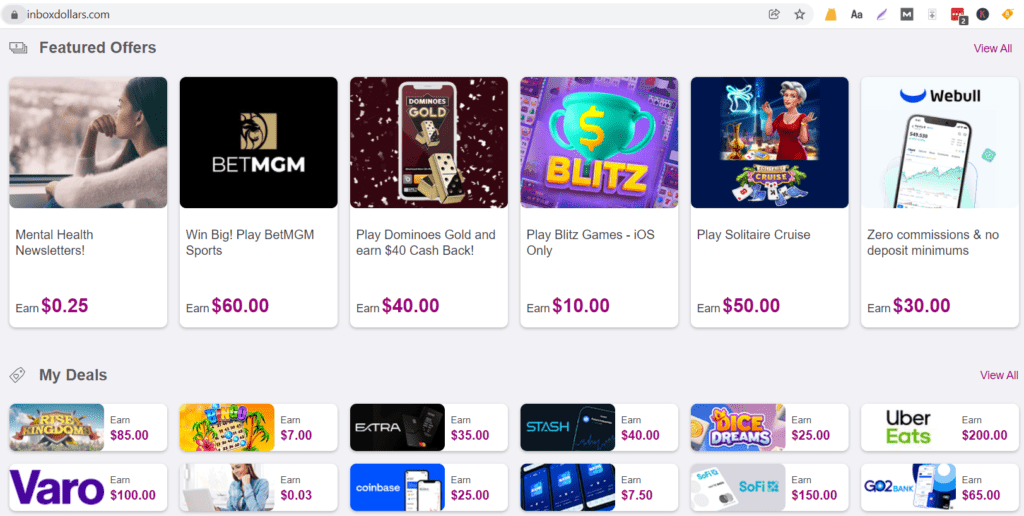 InboxDollars rewards users for sharing feedback with consumer brands. Their compensation is in the form of real cash, which you can get paid through a deposit with PayPal, a Visa rewards card, or a gift card to your favorite store or restaurant.
In a way, members can get paid to test products. In some situations, testing products may mean you need to complete feedback forms before you can get paid. This feedback is valuable for brands to know how their products are performing before they are released to the market.
Other opportunities to test products include searching through InboxDollars' offer wall to find free products and services to sign up to try. For example, you can "join Enfamil Family Beginnings® and get up to $400 in FREE gifts including coupons, formula samples, Belly Badges™, and more!"–and InboxDollars will award you $.50 on top of this to join.
Related: InboxDollars Review
4. Ipsos i-Say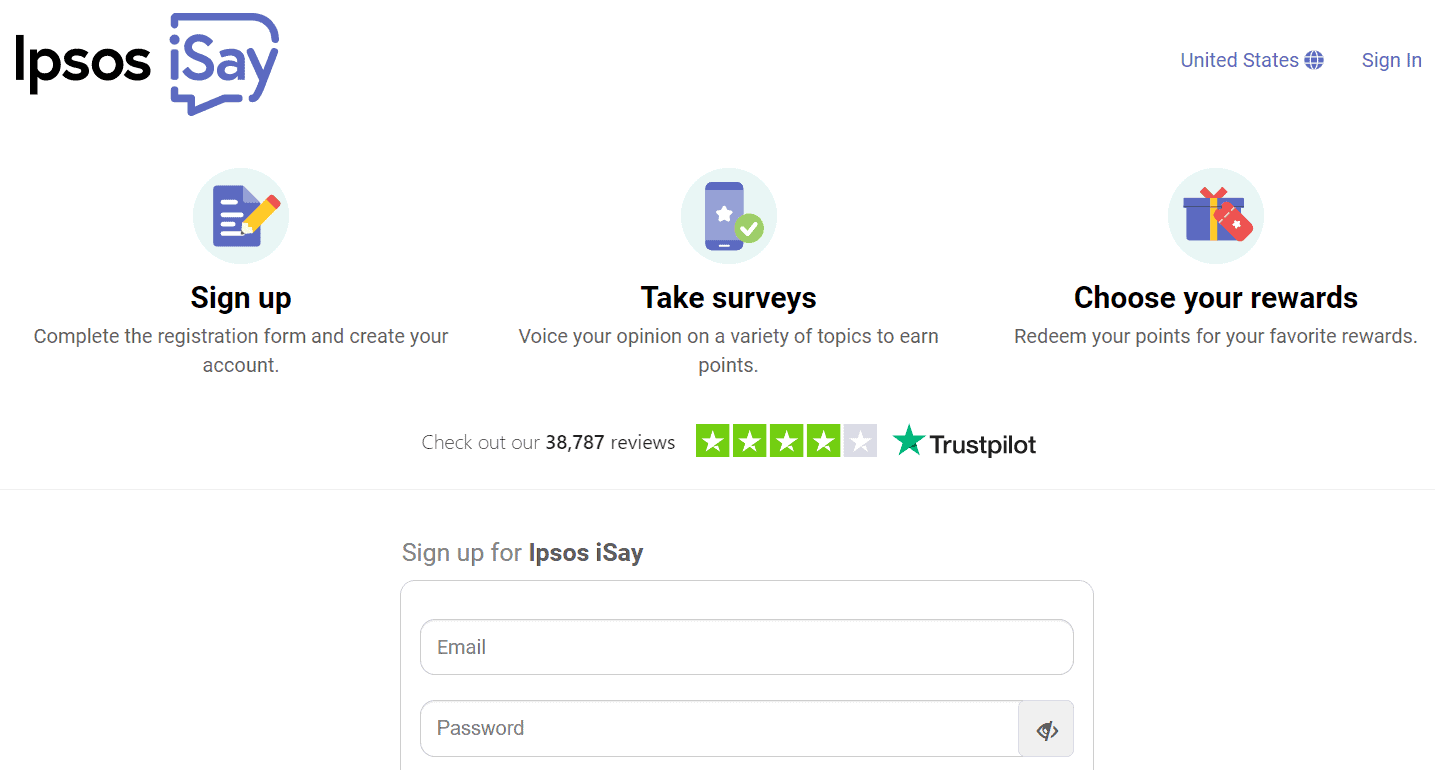 Ipsos iSay is an online survey rewards community that pays for feedback from consumers. Share your opinions on the platform and earn a variety of rewards.
Through surveys, Ipsos iSay wants to know about your experiences with certain products or services. Some surveys may even qualify you to become a product tester!
Once you complete a survey on the platform, you will earn points. The points will vary from survey to survey. You can expect to earn between 45-90 points per survey. New members can also earn bonus points for completing a certain number of surveys.
To redeem your points, you must meet the minimum threshold of 500 points before being eligible for rewards. Cash out options include Amazon and Walmart gift cards or a money transfer to PayPal. The sign up process is quick to complete on the Ipsos iSay website.
Related: Get Paid to Do Weird Things
5. LifePoints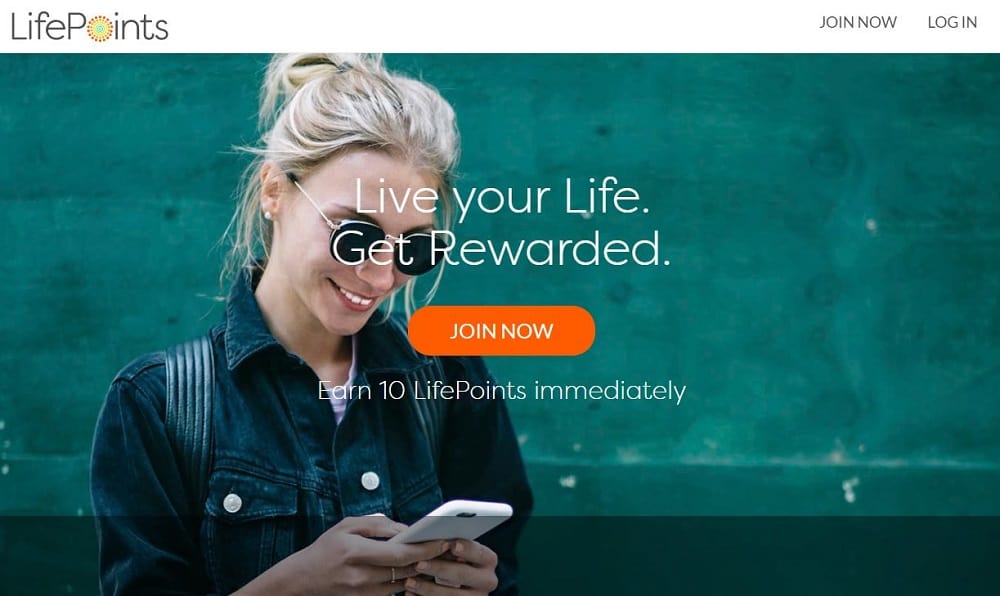 LifePoints is an online community that contributes to the future of products and brands. With input from users like you, LifePoints communicates your feedback for brands to learn from. Your feedback can change the future.
LifePoints sends products through the mail to its community members. After testing the product, you will be prompted with questions about the product. You must complete the questions before your LifePoints balance is updated with your earnings. There is no limit to how much you can earn.
Exchange your points for various rewards on the platform. LifePoints updates their rewards frequently so check back often to review which reward you would like to redeem. Additionally, you can earn 10 LifePoints just for signing up for a free account.
Related: LifePoints Review: Scam or Legit Survey Site?
6. Pinecone Research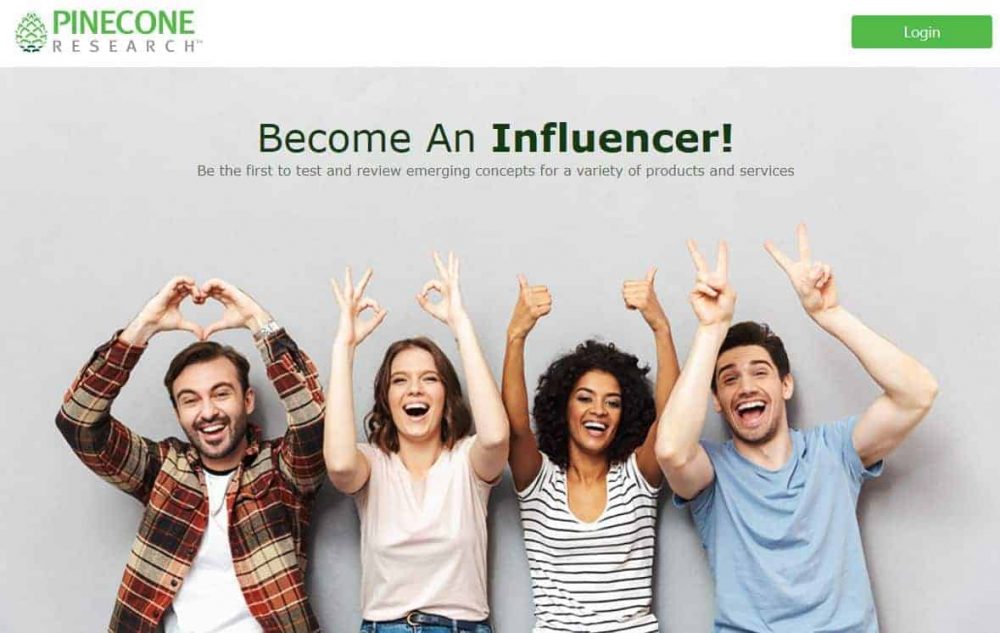 Pinecone Research is a trusted leader in voicing the opinions of consumers throughout the world. On the platform, you are connected with product testing companies where your voice helps influence the products of tomorrow.
Through the platform, you are rewarded for filling out the feedback for each product or service you test. Afterward, you receive points for the time you spent testing and completing the survey. Redeem those points for cash and other prizes available on Pinecone Research.
You will be notified about more product testing opportunities through email. For every product you try, you can be an influencer on whether that product will make it out to the market. Be the first to know about new things coming into the world.
Related: Pinecone Research Review: The Most Exclusive Surveys
7. YouGov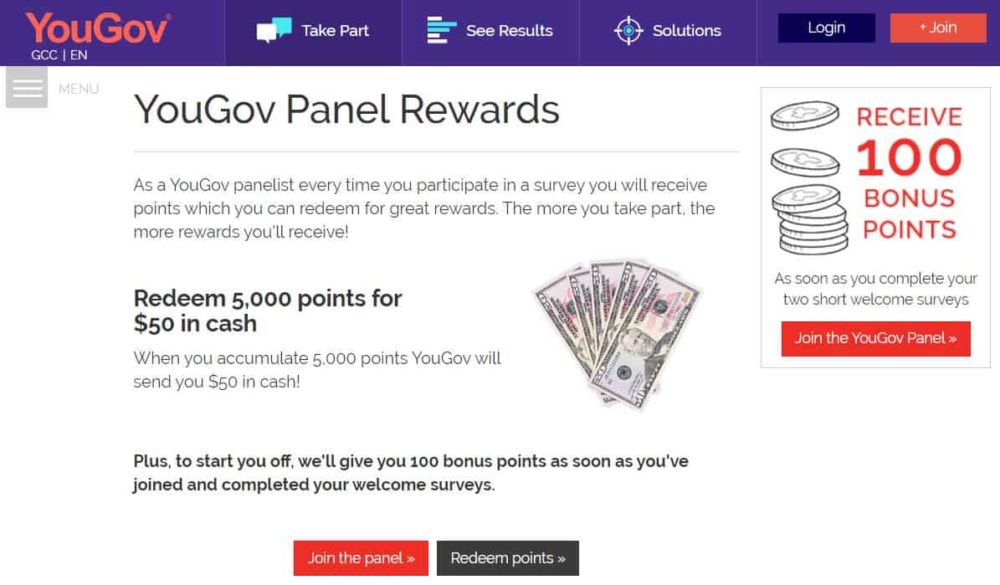 YouGov is used by consumers to provide their feedback on products they've tested. The site is used as a market research and data analytics firm, which helps companies understand the likes and dislikes of consumers who will be purchasing their products.
To sign up as a product tester on YouGov, fill out their initial form to get your free account going. When you complete your product feedback form, you will get paid in points that will be added to your account.
Redeem your points for cash or other rewards. YouGov adds new rewards often so you will always be able to redeem your points for something that fits your desires.
8. Toluna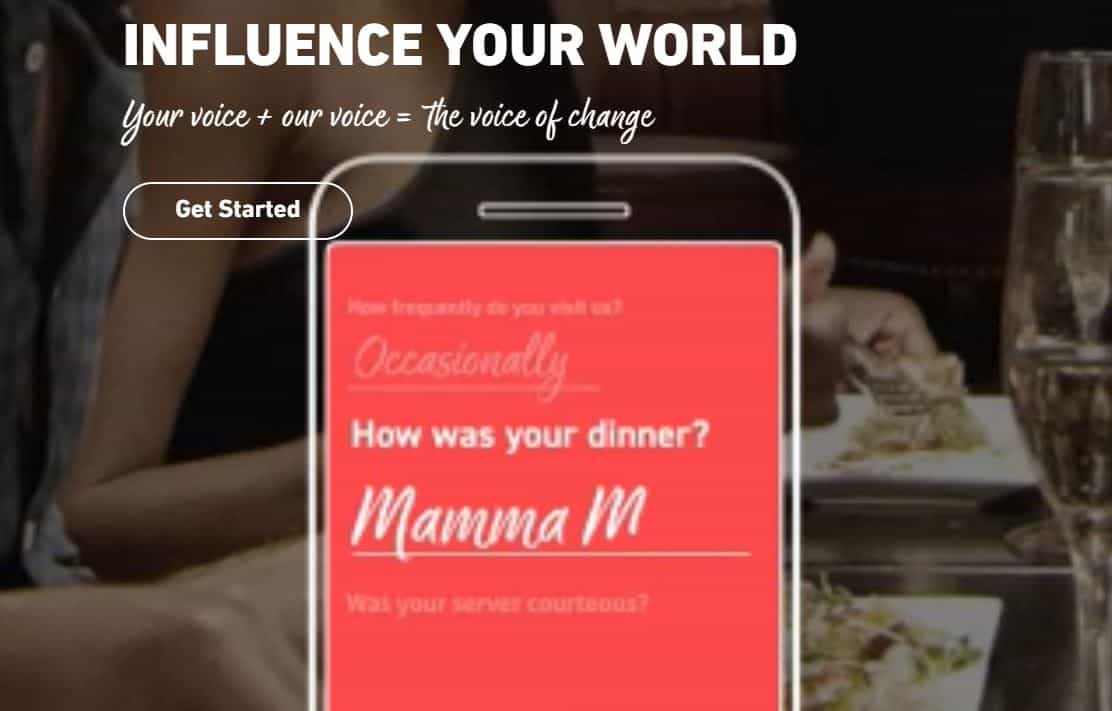 Toluna pays users for testing products. To get samples from companies, you have to be active on their platform performing various tasks. Users are chosen for product testing based on their performance on the site.
Each product you test will vary in payment depending on the length of the feedback forms. Some of the surveys on the site will also offer free samples to go along with the questions.
Toluna will pay you in the form of points. You can then exchange those points for rewards like PayPal deposits or gift cards to Amazon, Target, Lowe's, and more.
To get started with Toluna, sign up for your free account with them and become a product reviewer. They will walk you through the steps of how to become a product tester.
Related: How to Make Money Posting Ads
9. PINCHme
PINCHme is dedicated to free product testing so that the brands that use their service get the best feedback. Their mission includes "the best things in life are free."
The way it works on PINCHme is simple: create your free account, claim free samples each month, share your feedback, and earn.
On your free account, there are several questions you can answer to match your profile with the best products that you will benefit from specifically. Receive samples from companies like Urban Decay, Garnier, and Clorox, and so many others. You won't be disappointed in their free product testing options.
After trying your free samples from PINCHme, you can complete a short survey and enter your opinions about the products. Companies are looking for your honest feedback so be sure to share your likes and dislikes.
Upon receipt of your survey, PINCHme credits your account with coins which you can exchange for rewards. The platform is 100% free to use. You will never be asked to put a credit card on file. Therefore, your samples are always free and so is the shipping.
Related: Get Paid to Test Coffee
10. OneOpinion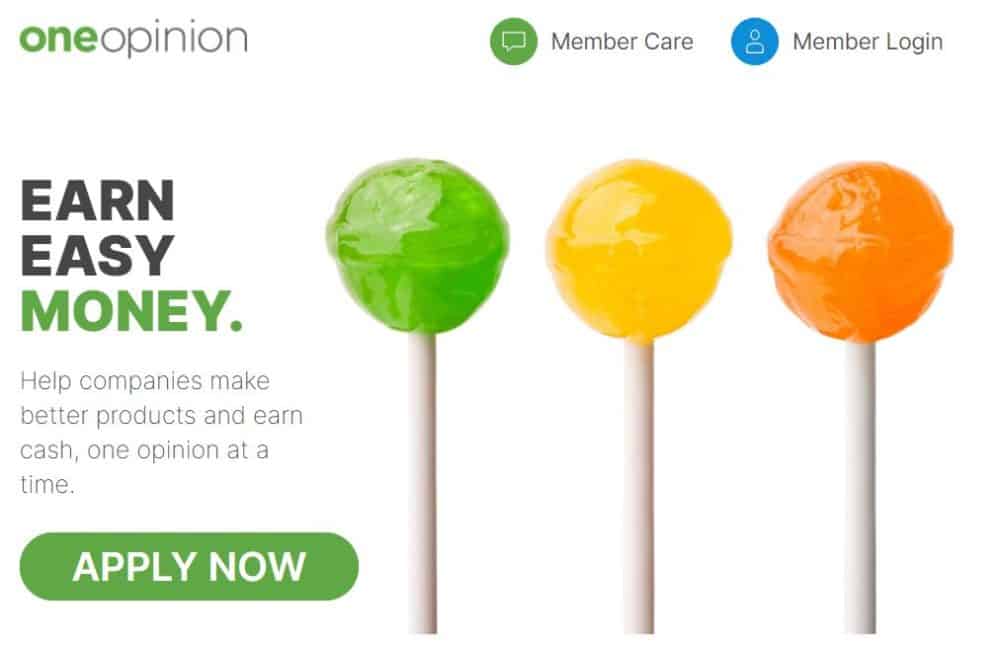 OneOpinion is on a mission to gather consumer opinions to continue laying the foundation for the products and services that are released every day. Members who have participated in the platform have influenced how companies and brands create and improve their business.
Each user on the site gets paid for every piece of opinion they submit about products on the platform. You can expect to be paid in points added instantly to your account after submitting your opinions. Turn around and redeem your points for free gift cards for Amazon and Visa or through PayPal.
OneOpinion prides itself in being different from others because it pays quickly, stays honest, and is available 24/7 for any assistance needed.
Start your free membership with OneOpinion today simply by visiting its website and creating an account with a chat agent.
Related: Get Paid to Test Clothing
How to Become a Product Reviewer and Earn The Most Money
There are several ways you can ensure you are earning the most by being a product tester. Check out these steps on how to get started and learn how you can maximize your earning potential.
1. Open a Dedicated Email Address
The product testing companies will notify you through email when there is a new opportunity available. Therefore, it is recommended that you create a separate email address for these product testing accounts.
This will help to avoid mixing up the email notifications with your personal or business emails. You don't want to miss an opportunity to try new brands.
2. Sign up with Multiple Companies
Who says you have to stick with only one of these product testing companies? Take advantage of the unique opportunities each one of them offers and sign up for multiple companies.
Not all product testing companies are the same and some will offer different products over another. Additionally, the opportunities to test products are not always consistent. Make it easier for yourself to earn by having multiple streams of product testing available to yourself.
Related: Get Paid to Drink Wine
3. Set Notifications on Your Phone
Many of these product testing companies have an app in addition to their website. Turn on the app notifications for each company so that you are informed immediately when a new opportunity comes in. You could be the first to know about exclusive products or services.
Additionally, some product testing opportunities limit the number of samples they send. Therefore, you want to make sure you are among the first to grab the opportunity.
4. Be Thorough and Honest in Your Reviews
The more details you provide through the feedback could land you even more free product testing opportunities. In your reviews, make sure you are honest and thorough to not only help the companies but to increase your earning potential as well.
Related: How to Become Respondent and Earn Up to $140 Per Hour
You Can Double Dip as a Product Tester
The best of both worlds is getting free stuff while making some extra money to test things out. There are no limits to how much you can make. Plus, you can double dip by trying multiple companies at once.
Additionally, you could be saving yourself the money you would spend purchasing new products from a store that you might not end up liking. Save yourself the headache and try products for free with these steps on how to become a product tester.
If you've ever considered how to get companies to send you products to review, now is your chance to get started. Who knows; maybe you'll find the next great product for you and your lifestyle.
Related: How to Get Paid to Be a Test Subject
---
We appreciate the time you've spent reading this post and your interest is not lost on us. Your thoughts, questions, or experiences related to the topic are most welcome. Each comment adds strength to our community. We ensure every comment receives our attention, and we take the time to provide thoughtful responses. Once again, thank you for being a part of this conversation. Click here to leave a comment.