10 Easy Ways to Get Free Apple Gift Cards and Codes
We foster relationships with brands we use and trust. The testimonials on our site represent real experiences, but they don't guarantee you'll achieve similar results. When you make purchases through our links to our partners, we may earn a commission. Your support helps us continue this work. You can read our full disclosure here.
Looking for free Apple gift card codes? You're not alone. Many customers aim to offset the high price tags associated with quality Apple products.
There are a handful of ways to find free Apple gift cards. You just have to be a little creative in getting your hands on them. I have done the legwork for you and can recommend several legitimate sites that will help you with your free gift card search.
10 Ways to Get Free Apple Gift Card Codes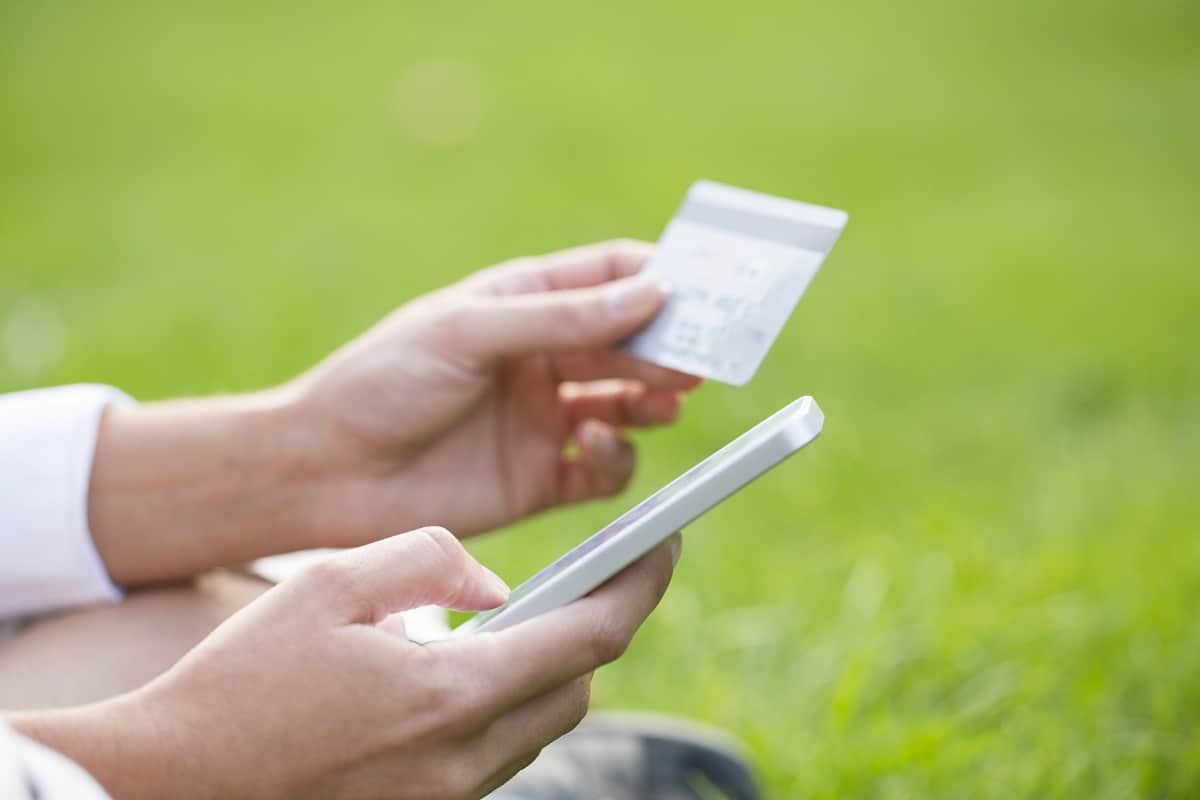 1. InboxDollars
InboxDollars is one of the few companies that actually rewards users with money instead of points that need to be converted into cash or other rewards. With this system, you'll never have to guess how much you have in your account or try to translate your points into dollars.
Sites like InboxDollars pay users to take surveys, play mobile games, clip coupons, and more. A predetermined amount of cash will be added to your balance for each task you complete.
New InboxDollars users will earn their first $5 just for creating an account. Redeem your money for prizes like a free Apple gift card as soon as you reach the minimum $10 cashout threshold.
Related: InboxDollars Review
2. Swagbucks
If you don't mind spending some of your free time answering surveys, watching videos, or playing games from your phone, then check out Swagbucks. This popular and highly respected company has been giving money to its members for more than a decade in exchange for their time completing a variety of tasks.
Finish an assignment to earn a set number of Swagbucks (SBs) that can later be redeemed toward rewards like gift cards. Apple gift cards are one of the prizes you can nab off of the Swagbucks rewards page.
Collect enough SBs to cash out for your desired Apple gift card amount. Swagbucks will send you an eGift card code to the email address listed on your account. Get a head start with your earnings by signing up for a free Swagbucks account to make your first $10 through a signup bonus.
Related: Swagbucks Review
3. Survey Junkie
Taking surveys can be a fun way to pass the time. Learn about new studies or give your opinions about products that are coming onto the market. No matter what type of surveys you prefer, Survey Junkie has offerings you will undoubtedly enjoy. Join Survey Junkie and start collecting free Apple gift cards today.
Cash out your earnings for gift cards to iTunes. There are two ways to participate with Survey Junkie: surveys only and surveys plus attitudinal analysis, which means allowing access to your device so the company can see how you use your phone. Pick whichever method works best for you and start earning.
Related: Survey Junkie Review
4. Opinion Outpost
Taking surveys for extra cash doesn't have to take up too much of your time or be a full-time job to be lucrative. You probably have at least some free time during the day, so fill those hours with something that is monetarily beneficial.
Opinion Outpost is dedicated to paying its users to take surveys in their spare time. Some surveys will take longer to complete than others, but all of them will reward you with points added to your Opinion Outpost account. Trade in those earnings for Apple gift cards.
Related: Opinion Outpost Review
5. MyPoints
If you already enjoy online shopping, then check out MyPoints. Create a free account and start earning points for each dollar you spend. Get notified when there is a coupon available to one of your favorite online stores, click the link to apply it, and collect the points after your purchase has been reported to MyPoints.
Earn a free $10 bonus as soon as you sign up for a new account. Cash in your points for free iTunes gift card codes.
Related: MyPoints Review
6. Drop App
The Drop app app offers a convenient way to earn cash back on all of your purchases. This site provides a plethora of ways in which to earn money back. Download the Drop app, create an account, link your debit or credit card, and start earning.
Redeem your points for free Apple gift card codes. Cash out when you have hit the required threshold, and enjoy the rewards.
Related: Drop Review
7. Branded Surveys
Be the voice many companies and brands want to hear by joining Branded Surveys to participate in market research. As a survey-taker with Branded Surveys, your direct feedback will help these organizations perfect their future products and services. Get the scoop on the future with your feedback about products before they even hit the market.
Branded Surveys will reward you for your time completing surveys. Put your accumulated points toward money in your PayPal account, and then use that to purchase free iTunes gift cards.
Related: Branded Surveys Review
8. Mistplay
Use the Mistplay app to play a plethora of online games – and get paid for it. Simply download the free app, choose from any of the games available in its extensive library, and start playing.
Some of the games featured on Mistplay might be new to you, while others will likely resemble a version of one of your favorites.
Each offering helps players earn GXPs. Cash them in for an electronic Visa gift card sent to your email, and then use that to purchase your own free Apple gift card codes.
Related: How to Get Free Gas Cards
9. Nielsen Computer & Mobile Panel
The famous Nielsen Company brings in consumers to participate in valuable market research. This well-established company has long been responsible for studying household entertainment, including the types of TV shows families enjoy watching. This was previously done through physical surveys mailed out randomly, but you can now join the panel online.
Sign up with Nielsen Computer and Mobile Panel and allow the company to learn more about you through your smart devices. It will collect data that will later be used to enhance consumer experiences. Earn up to $50 in annual rewards that can be used toward PayPal cash. Use your money to then purchase free Apple gift cards.
Related: Nielsen Review
10. Cash App
Members use Cash App to manage all of their money needs right from their devices. You, too, can take advantage of this app to transfer money, accept cash, invest, use a debit card, set up direct deposit, and more.
Use your Cash App account to participate in instant savings called Cash App Boosts. You won't need to pay full price for something and then wait to get cash back later. The $100 One Item Cash App Boost will give you immediate gratification.
Use the boost toward a purchase of a $100 Apple gift card. This boost will cover that entire purchase, making it a free gift card for you. This benefit is only available to users who have a direct deposit set up in their Cash App account.
Related: How to Get Free Money on Cash App
Beware of iTunes Gift Card Generator Scams
You may have stumbled across sites that claim to generate free gift card codes, but none of them are legitimate. These scams entice you to click on their pages so they can collect ad views and affiliate commissions, thus driving up their revenue.
Other fraudulent companies attempt to scam you by having you input personal information, promising to send you free iTunes gift card codes. The end result is almost always a virus or a hacked account.
Free Apple Gift Card Codes Are Not Impossible to Get if You Are Willing to Trade
Trade some of your time for the chance to earn free Apple gift card codes. The sites listed above will take time to accumulate enough points or money to redeem your free codes, but it will be worth it to finally make that Apple or iTunes purchase for which you've been waiting.
These free gift cards are not impossible to get. Almost nothing is completely free, so you will need to at least spend some of your time to get free stuff.
Start today by trading your time taking surveys, playing games, and shopping online. You will be pleasantly surprised by how much you enjoy completing these tasks.
Related: How to Get Free Nike Gift Cards
We appreciate the time you've spent reading this post and your interest is not lost on us. Your thoughts, questions, or experiences related to the topic are most welcome. Each comment adds strength to our community. We ensure every comment receives our attention, and we take the time to provide thoughtful responses. Once again, thank you for being a part of this conversation. Click here to leave a comment.