How to Get Free Apple Gift Card Codes
One of my favorite sites, Swagbucks, offers tons of ways to earn real cash online. If you're not already a member, give it a shot! Here are five things you can do to make easy money on the site:
Play games (up to $110 each)
Test apps (up to $150 each)
Submit receipts (easy cash)
Shop at your favorite stores (up to 10% back)
Answer surveys and polls (quick cash in minutes!)
From its start in a garage back in 1976 up to now, Apple has grown into one of the most popular brands in the world. The company offers technology like smartphones, computers, entertainment services, and wearable devices that cater to the needs of consumers.
With its quality devices come higher price tags. Consumers often seek free Apple gift card codes to help with their purchases.
Free stuff is always nice, don't get me wrong. But there are times when free actually isn't such a good thing. Before you roll your eyes at me, let me explain that there are sites out there promoting free iTunes and Apple gift card codes. The majority of the time, these sites are not actually giving you these free gift cards and are instead using you for their own personal gain.
However, not all hope is lost. There are still ways you can earn free Apple gift cards. You just have to be a little more creative in how you can get your hands on them. Fortunately, I've done the work for you and have come up with several legitimate sites that can help you with your gift card search.
Click the button ⬆️ to subscribe to my YouTube channel where I share real ways to earn money.
Our Popular Money-Making Offers
Sign up with each of the following companies to maximize your earning potential.
$10 sign-up bonus
Pays to take surveys, complete offers, shop online, and much more
100s of other paid tasks
Awards cash and gift cards
$5 sign-up bonus
Pays to play games, watch videos, answer polls, and much more
100s of other paid tasks
Awards cash and gift cards
Is a Free iTunes Gift Card Generator Legit?
First and foremost, there is no such thing as a free iTunes gift card generator. Unfortunately, you will run into sites that claim to have this generator, but they are simply false. In essence, sites entice you to click on their pages so that they can collect ad views, which drives up their commission with the ad companies. For every ad view and ad click, these sites make money off of you.
Additionally, other sites try to scam you by having you input personal information with the false pretense that the information is being used to send you free iTunes gift card codes. However, the end result is usually a virus or hacked account.
Related: How to Get Free Steam Code
11 Ways to Get Free Apple Gift Card Codes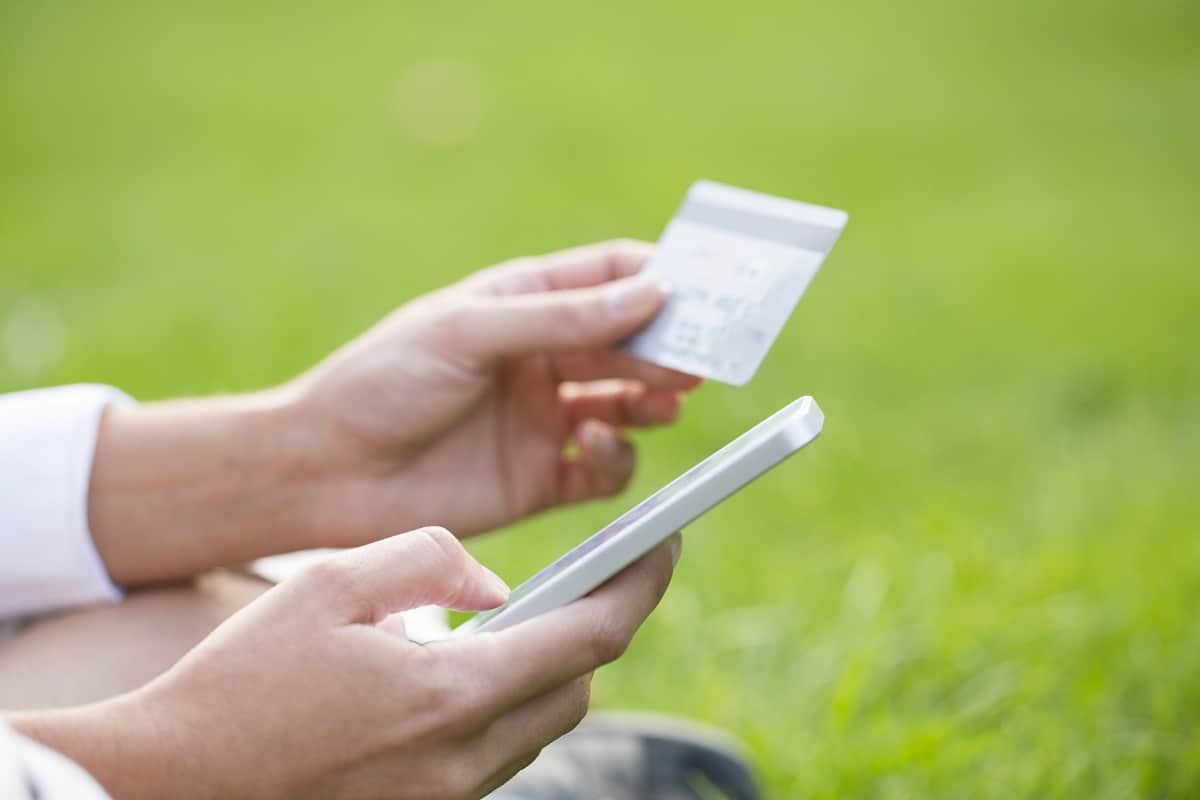 It can be discouraging to learn there is no such thing as a free iTunes gift card generator, but don't give up just yet. You can still earn free Apple gift card codes using the following sites.
1. InboxDollars
InboxDollars is one of the few sites that actually rewards users with money instead of points that need to be converted. There is no guessing how much you have in your account and trying to translate points into dollars.
Use sites like InboxDollars to take surveys, play mobile games, clip coupons, and more. For each task you complete, a predetermined amount of cash will be added to your balance.
As a new user on InboxDollars, you can get your first $5 for free just for creating an account. Redeem all your money for prizes like a free Apple gift card as soon as you reach the minimum $10 threshold to cash out.
Related: InboxDollars Review
2. Swagbucks
If you don't mind trading in some of your free time by answering surveys, watching videos, or playing games from your phone, then Swagbucks might be the right site for you. As a popular company with a respectable reputation, Swagbucks has been giving money to its members for over a decade in exchange for their time completing a variety of tasks.
The way Swagbucks works is that you complete a task for a set number of Swagbucks (SBs) that can later be redeemed toward rewards like gift cards. Of the rewards listed on the Swagbucks page, Apple gift cards are one of the prizes you can grab.
Collect enough SBs to cash out for your desired Apple gift card amount. Once you have cashed out, Swagbucks will send you an e-gift card to the email on your account with your Apple gift card code. Get a head start with your earnings by signing up for a free Swagbucks account and get your first $10 in a signup bonus.
Related: Swagbucks Review
3. Survey Junkie
Taking surveys can be a fun way to pass the time. Learn about new studies or give your opinions about products that are coming on the market. Whatever kind of surveys you like to participate in, Survey Junkie has a variety that will appeal to you. Join Survey Junkie and start earning your free Apple gift cards today.
Use your earnings and exchange them for gift cards to iTunes when you cash out. Survey Junkie has two ways you can participate. The first way is through surveys only and the second way is through surveys plus attitudinal analysis, which means allowing access to your device to analyze data about how you use your phone. Pick whichever way is best for you to start earning.
Related: Survey Junkie Review
4. Opinion Outpost
Taking surveys for extra cash doesn't have to be a full-time job or something that takes up too much of your time. But if you think about all the extra free minutes you have in a day, it would be difficult not to think of ways to fill that time with something that can be monetarily beneficial.
That is what Opinion Outpost does. It is a site dedicated to providing more and more surveys for users to take and earn money for their time. Some surveys will take longer to complete than others. However, you will be rewarded for that time with points added to your Opinion Outpost account. Trade those points in for Apple gift cards.
Related: Opinion Outpost Review
5. MyPoints
If you are already someone who does online shopping, then MyPoints would be the perfect addition to your shopping needs. Start a free account with MyPoints to begin earning points for every dollar you spend on your purchases. Get notified when there is a coupon for your favorite online stores, click the links to have them applied to your purchase, and collect the points after your purchase has been reported to MyPoints.
Take advantage of the free $10 bonus you can earn just for signing up for an account. Cash in all of your points for free iTunes gift card codes.
Related: MyPoints Review
6. Drop App
The convenient way to earn cash back on all of your purchases is through the Drop app app. No matter how big or small your purchase might be, there are many opportunities to get money back from them. Download the Drop app, create an account, link your debit or credit card, and start making money back.
With the Drop app, the points you collect from your purchases can go toward redeeming free Apple gift card codes. Cash out when you have enough points and enjoy the rewards.
Related: Drop Review
More Popular Money-Making Offers
Earn more money in your spare time with these reputable companies.
Free PayPal cash
Paid surveys and web searches
Earn easy cash back
Get paid directly to your PayPal
PayPal, Visa, Amazon, etc.
Pays you to do NOTHING (with SJ Pulse)
Simply install the software
Participate in paid surveys & studies
7. Branded Surveys
Be the voice many companies and brands want to hear from by joining Branded Surveys to participate in market research. As a survey taker with Branded Surveys, your direct feedback will help companies with their future products and services. Get the scoop on the future with your feedback about products before they hit the market.
Branded Surveys rewards you for your time completing surveys. You can use all the points you have accumulated from taking surveys and exchange them for money into your PayPal account. That money can then be used to purchase free iTunes gift cards.
Related: Branded Surveys Review
8. Mistplay
If you enjoy playing mobile games, then Mistplay has a unique opportunity for you. This opportunity involves you getting paid to play mobile games. Simply download the free app, choose from any of the games available in the gaming library, and start playing.
On apps like Mistplay, some of the games might be new to you while others might resemble a version of one of your favorite games.
Each game helps gamers earn GXPs. Some games earn faster than others. Earn as many GXPs as you can to cash in for a Visa gift card. Mistplay will send you a Visa e-gift card. Use it to buy your own free Apple gift card codes.
Related: Mistplay Review
9. Dominoes Gold
A classic game you know and love, Dominoes Gold is still standing as one of the best ways to get free Apple gift cards. Compete against opponents in paid tournaments to win the jackpot. Dominoes Gold is hosted by Skillz Inc., a gaming platform known for a wide variety of mobile games. However, only a few of those games offer actual money for winning.
Win big in Dominoes Gold and cash out through PayPal. You can quickly purchase your own gift cards to Apple or iTunes once your funds are in your account. You can also earn tickets for playing rounds whether you win or lose. Those tickets can be used to redeem gift cards to Apple.
Enter the Skillz promo code APget5 and get FREE bonus cash with your first $5+ deposit.
Related: How to Get Free Gas Cards
10. Nielsen Computer & Mobile Panel
The famous Nielsen Company has another way for consumers to participate in research. As a well-established company, Nielsen has been responsible for studying household entertainment in the past, such as the types of TV shows families like to watch. This has been done through physical surveys mailed out randomly, but now you can join the panel online.
Join Nielsen Computer and Mobile Panel and allow it to learn about you through your smart devices. It will collect data that will later be used to enhance consumer experiences. You can make up to $50 in rewards that can be used toward PayPal cash. Use that PayPal money to then purchase free Apple gift cards.
Related: Nielsen Review
11. Cash App
If you haven't yet heard all the buzz about Cash App, you are truly missing out. Cash App is a one-stop-shop kind of app where users can manage all of their money needs right in the palm of their hand through one app. Transfer money out, accept money, invest, use a debit card, set up direct deposit, and so much more.
Use your Cash App account to participate in the Cash App Boosts. These Boosts are instant savings. This means you don't have to pay full price for something and then wait to get cash back later. Get that immediate gratification with the $100 One Item Cash App Boost.
Use the boost toward a purchase of a $100 Apple gift card. Essentially, the Boost covers the entire purchase making it a free gift card for you. This Boost is only available to users who have a direct deposit set up in their Cash App account.
Related: How to Get Free Money on Cash App
Free Apple Gift Card Codes Are Not Impossible to Get if You Are Willing to Trade
Trade some of your time for a chance to get free Apple gift card codes. While the sites listed above will take time to accumulate enough points or money to redeem your free codes, it will be worth it to finally be able to make that Apple or iTunes purchase you've been waiting for.
These free gift cards are not impossible to get. Keep in mind that there is hardly anything in this world that comes completely free. For the majority, you will need to trade in your time at the very least to get free stuff.
Start today by trading your time taking surveys, playing games that pay real money, and shopping online. You will be pleasantly surprised by how much you enjoy completing the tasks.
Related: How to Get Free Nike Gift Cards
---