How to Get Free Xbox Live Codes for the Avid Gamer
Try Bingo Cash, the ultimate bingo app for turning your skills into extra cash while enjoying colorful and engaging head-to-head matches. Win up to $83 per game and experience the classic bingo thrill in the comfort of your own home. Test your daubing skills and become a big winner today!
Bingo Cash™ is FREE to download and play! However, cash tournaments are not available in the following states: AZ, IA, LA, SC & WA.
The Xbox Series X is my husband's go-to gaming system. Our home is often full of all the noise associated with him playing Call of Duty and PUBG.
As much as he enjoys gaming, paying for Xbox Live Gold month-to-month is expensive. However, I've always been able to find some deals to make the subscription cheap or free with Xbox gift card codes.
Free Xbox Live Gold codes have made such a difference for both me and my husband. While we try to live within a budget, we also want to be able to enjoy our hobbies guilt-free.
I'll let you in on my little secret and show you where to get free Xbox Live codes. Thankfully, there is no limit to how many you can get. Additionally, you can keep going back for more when your subscription runs out.
One of my favorite sites, Swagbucks, offers tons of ways to earn real cash online. If you're not already a member, give it a shot! Here are five things you can do to make easy money on the site:
Play games (up to $322 each)
Test apps (up to $150 each)
Submit receipts (easy cash)
Shop at your favorite stores (up to 10% back)
Answer surveys and polls (quick cash in minutes!)
Our Popular Free Guides
How to Start a Permanent Jewelry Business - If you are patient, have social skills, and love interacting with others, then a permanent jewelry business may be for you.
How to Become a Sleep Consultant - Help parents and babies, and be the difference for families worldwide who are desperate for more Zzzs in their life as a sleep consultant.
How to Become a Proofreader - There are five basic steps to working from home as a proofreader. As long as you're willing to put in the work, you can become a proofreader!
What Are Xbox Live Codes and How Do They Work?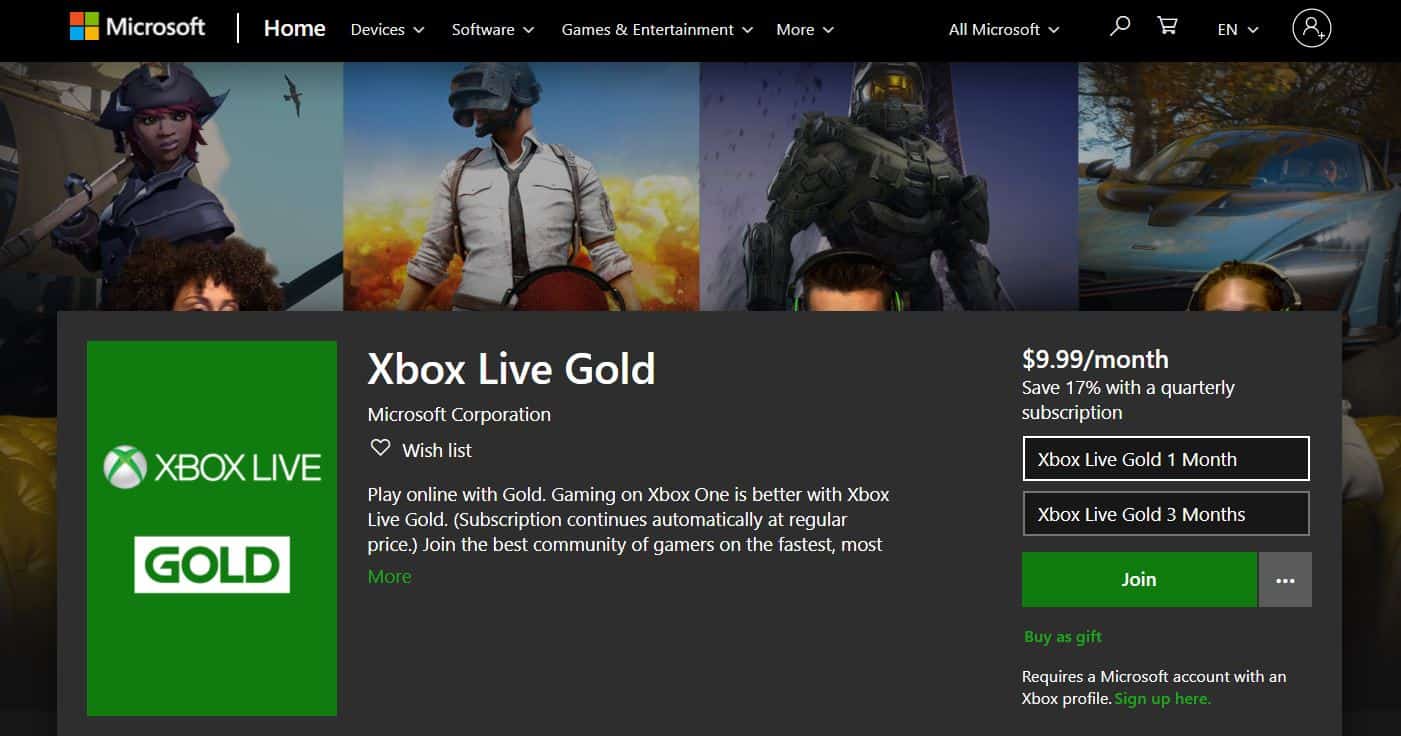 Xbox Live codes are gift cards specifically for Xbox. The codes can be purchased and then redeemed on the Xbox system for games or an Xbox Live Gold subscription. Once you enter the codes, your funds are transferred into virtual money and loaded into a wallet on your account.
What Do We Mean by "Free"?
In exchange for your time, you can earn free Xbox gift cards codes by completing tasks. Many sites offer a variety of tasks that you can complete to earn free gift cards to stores, Visa, or PayPal cash. Turn these newly earned credits into Xbox Live codes.
Where to Buy Xbox Live Codes with Your Free Gift Cards and Credits
After you've completed tasks, earned points, and exchanged them for gift cards or PayPal cash, you can start purchasing Xbox codes from stores. Some of the payout options will cash out directly for Xbox Live codes. However, not all of them will so you can exchange at stores like:
Walmart
Target
Amazon
Best Buy
GameStop
Sam's Club
Microsoft Store*
*If you plan to purchase Xbox Live codes from the official Microsoft website, you can get a 15% discount when using the Xbox Cash App Card Boost. New users can also enter a Cash App free money code for a cash bonus to use toward your Xbox codes.
Use Cash App free money code NMXPRV7 to get an INSTANT cash bonus! Just swap $5 with a friend through the app to qualify.
Related: How to Get Free Netflix
Is A Free Xbox Live Code Generator Legit?
No! A free Xbox Live code generator is not legit! Those websites are looking to monetize traffic with ads, earn money from you completing short tasks, or potentially infect your device with a virus.
Before I share the real ways to get free Xbox Live codes, it's important to understand that they are not the same as those Xbox Live codes generator scams. Do not fall for those. You will end up spending more time trying codes that don't work than you will spend actually earning legitimate Xbox codes.
If you're looking to get free Xbox Live Gold codes, all working, no generator scam involved, then consider the following 20 ways below.
Related: How to Make Money Playing Fortnite
20 Ways to Get Free Xbox Live Codes
There are several ways you can earn free Xbox codes:
Surveys: Answer surveys and get paid for every survey you complete.
Playing games: Spend your time playing games on your phone and earn for the amount of time you spend.
Referring friends: Earning money is better when you can do it with friends. Refer them to the platforms you use and earn for their signup.
Cash back: If you love shopping, you'll love earning gift cards to shop. Place your orders through the platform listed here for the opportunity to make some of that money back.
Play Games
For the avid gamer, wouldn't playing games to earn free Xbox gift cards codes be the ideal way to earn? My husband would say so! Check out this list of ways to earn money playing games.
1. Mistplay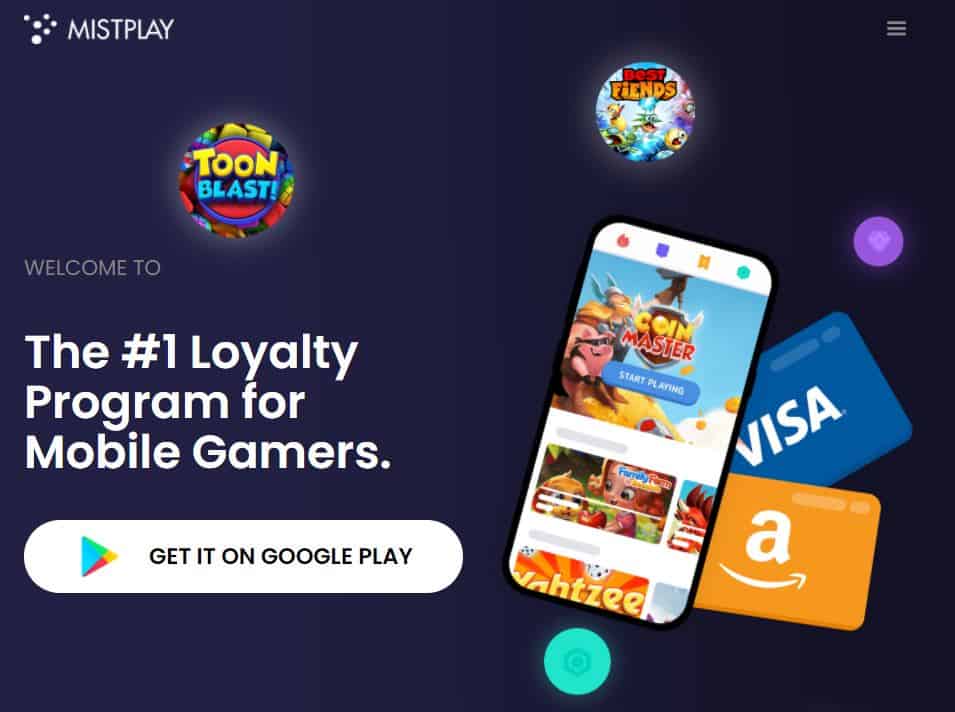 Mistplay is a loyalty app program designed specifically for mobile gamers. It rewards its users with units for playing games. The collection of units can be redeemed for Xbox gift cards or other big retailers. You can learn more about the company in our Mistplay review.
With Mistplay, the more you play, the more you earn. You will have a personalized library of games specific to you like Solitaire, Dragonscapes, Coin Master, and many more. Go through your library, find a game that looks interesting to you, and start playing and earning.
Mistplay is only available in the Playstore for Android devices, but you can find plenty of apps like it for your iPhone here.
Turn your rewards into free Xbox codes when you reach 4,500 units worth $15, or you can cash out 1,800 units worth $5 for an Amazon gift card.
Download the Mistplay app to start earning!
2. Kashkick
Kashkick is a rewards program that pays its members to complete simple tasks like playing games. You can search through the lists of games and play the ones that resonate with you. Just keep checking back for new games to be added to the platform to play.
When you earn at least $10, Kashkick will pay you in cash directly to your PayPal account. You can use that money online to grab Xbox gift card codes to further fuel your gaming.
Related: Play Online Bingo for Money
3. Xbox Rewards
On the Microsoft page, there are several things you can do to add to your Xbox gift card codes list. Playing games is an easy way to earn those codes.
Xbox Rewards are given when you play the latest games on Xbox One. Rewards come in the form of points. Exchange your points for free Xbox Live codes that haven't been used right on the site.
Other ways to earn on Xbox Rewards include answering polls, completing offers, shopping while signed into your Microsoft account, and more.
Related: How to Get Free PSN Codes
Complete Easy Tasks and Offers Online
Paid online offers and tasks are easy to complete any time of the day. Whether you can sneak in a few minutes on your lunch break or right before bed, these tasks will help you get those free Xbox Live codes faster.
4. Swagbucks
With Swagbucks, you can easily and quickly sign-up for a free account and begin earning right away. Swagbucks is a popular American rewards program specifically for online users.
Each task that you complete on Swagbucks earns you a certain amount of points. Roll those points over into Xbox gift card codes. The tasks include watching videos and completing other simple offers. Check out our full Swagbucks review to learn all of the different ways you can earn.
Swagbucks does offer Xbox codes directly. However, if the points needed for that particular reward are too high, you can still redeem your points for other rewards including PayPal cash, Visa gift cards, and GameStop.
Get a $10 bonus when you sign up as a new Swagbucks member!
5. InboxDollars
InboxDollars rewards users for their online activity completing tasks on its platform. With the completion of each task, you can expect a cash credit to your account.
Tasks vary in how much you will earn. Those tasks include reading emails, shopping online, or watching videos. Read our InboxDollars review to learn all of the ways you can earn.
Once you've started earning cash, you can then exchange the amount in your account for PayPal cash, Amazon or Target gift cards, and more. Then exchange those funds for Xbox Live codes.
Get a $5 bonus when you sign up as a new InboxDollars member!
6. Survey Voices
Survey Voices is a platform used for market research. They pride themselves in being a top site for users and companies to find the best information with the best earning potential out there. Each completed task results in cash credited to your account.
Survey Voices gives users special offers that you can get paid to try. Special offers range from insurance to free samples to work opportunities to clinical trials.
The platform advertises that some users can make as much as $300 or more per month participating in their various tasks. Users are paid out through a third party company, and can they use the payment to get free Xbox Live codes.
Sign up for a free Survey Voices account to start earning today.
7. iRazoo
iRazoo is a popular rewards program that gets paid for consumer input. They need people to join their site and complete offers.
Those offers include a variety of promotional opportunities such as downloading new services. The offers are refreshed daily so there is always a chance to earn.
iRazoo rewards users with gift cards to places like Target or cash through PayPal. Easily turn your rewards into Xbox Live Codes.
Related: How to Get Free Steam Codes
Fill Out Questionnaires
Answering high-paying surveys and questionnaires is an easy way to earn Xbox Live codes. Simply provide your feedback on products or answer market research questions and you're on your way to earning.
8. Pinecone Research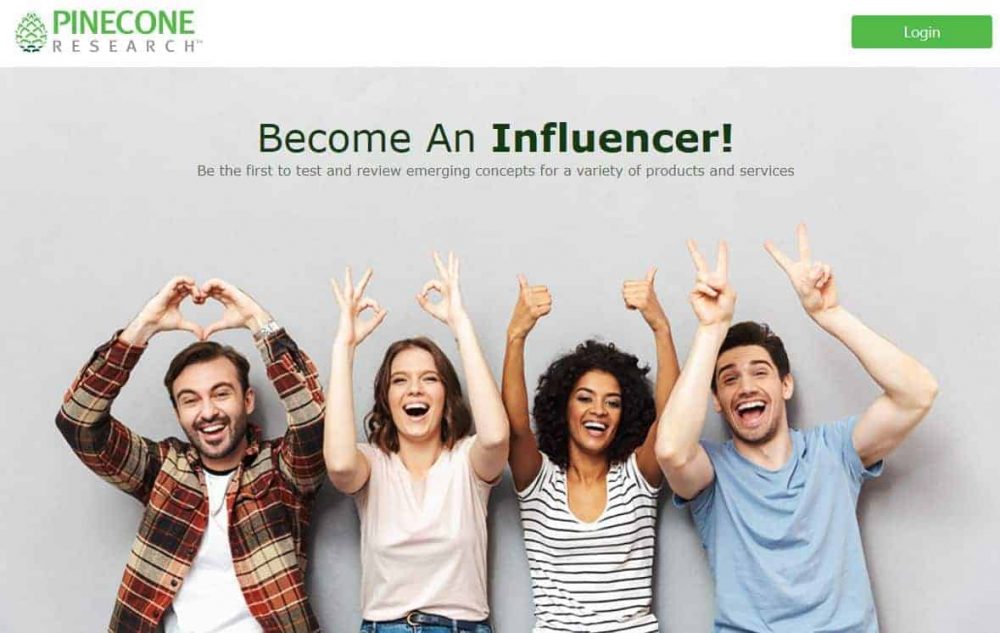 Pinecone Research primarily focuses on improving products through research. This research includes surveys. Users share their feedback and opinions about products on surveys that are assigned to them.
With each survey completed, your account is credited with points. Those points can be redeemed for cash. Once you receive that cash, you can turn around and purchase your free Xbox Live codes.
Read our full Pinecone Research review to learn more about the company.
9. Opinion Outpost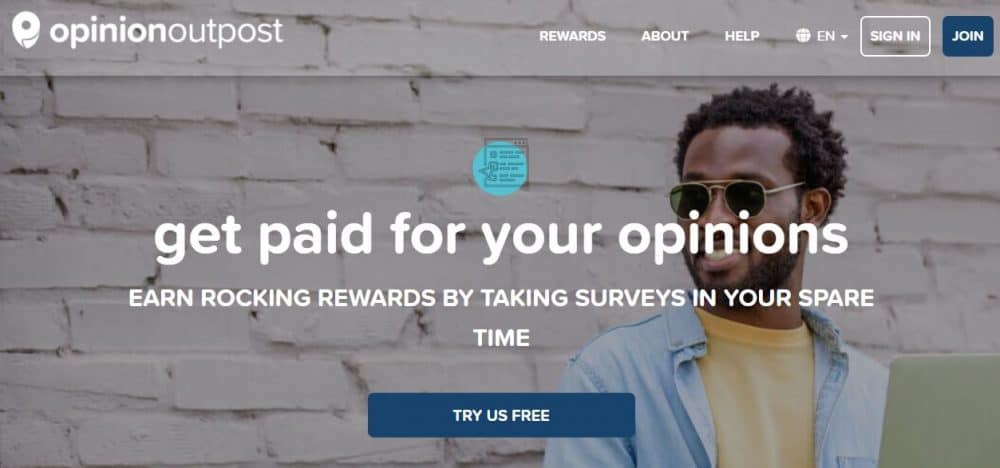 Opinion Outpost is a platform used to connect survey takers with large companies who are conducting research. As a member of their site, you can earn free Xbox gift card codes for sharing your opinions on the site.
For every opinion you share through surveys, your account is rewarded with points. Your points can then be redeemed for cash, Amazon, or Visa gift cards. Use your new rewards to purchase free Xbox codes.
You can read more about the company in our Opinion Outpost review.
10. Branded Surveys
Branded Surveys works with some of the most respected research firms in the industry. As a user on their site, you will be connected with these big-name companies to provide consumer insight through surveys.
Users collect points from each survey completed and then can exchange those points for Amazon and Visa gift cards or a deposit through PayPal. Each reward gets you closer to redeeming those free codes for Xbox.
Related: Branded Surveys Review
11. LifePoints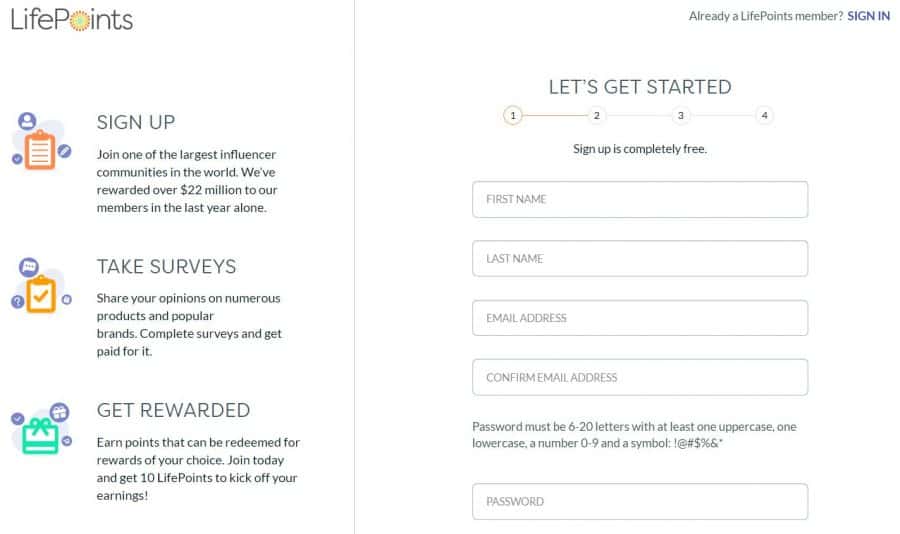 LifePoints is an online global community with millions of users sharing their opinions and getting paid. The platform connects people's habits and views with what companies offer to consumers.
Complete surveys and get rewarded with LifePoints added to your account. The more LifePoints you collect, the greater your redemption rewards will be. Use your rewards as a way to snag Xbox Live codes.
Learn more about the company in our full LifePoints review.
12. YouGov Panel
Express your opinions about interesting topics and get rewarded for each question you answer through YouGov Panel. Users are matched with surveys that fit their lifestyle and get paid for each survey they complete.
With YouGov Panel, each survey earns a certain amount of points. When redeeming your points, you can choose options like GameStop, BestBuy, and Target. Easily convert your earnings into codes for Xbox.
Related: How to Get Paid to Read Emails
KashKick is a great find for gig workers, offering many ways to make extra money doing what you enjoy. Try it out - it's free! Here are five easy ways to start earning money on the site:
Play games (up to $125 each)
Test apps (up to $125 each)
Buy lottery tickets (an easy $8)
Try popular brands (always changing)
Answer surveys (quick cash in minutes!)
Earn Cash Back
Shopping for necessities can be expensive. What better way to get free Xbox Live codes than by getting cash back on your purchases? Take a look at how these cashback opportunities can earn you some money back.
13. CapitalOne Shopping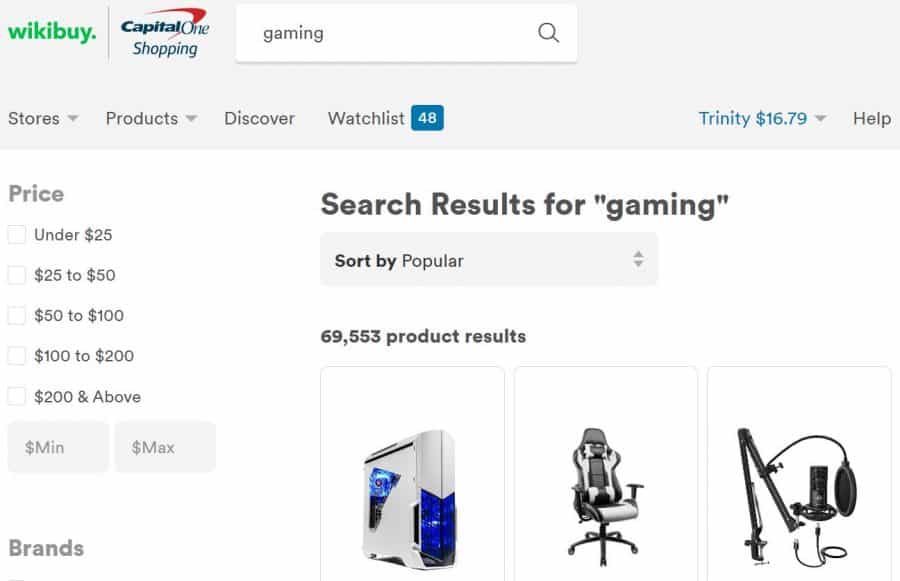 On Capital One Shopping, you are automatically alerted when an item you are interested in goes on sale, which puts cash back into your wallet. The site also rewards you with coupons automatically applied to your checkout price, saving you money.
Capital One Shopping is a platform used to shop for everyday essentials and saves users money with its advanced deal locator system. Use the site to find great deals on Xbox Live codes instead of having to pay full price for them.
Related: How to Make Money Printing Coupons
14. MyPoints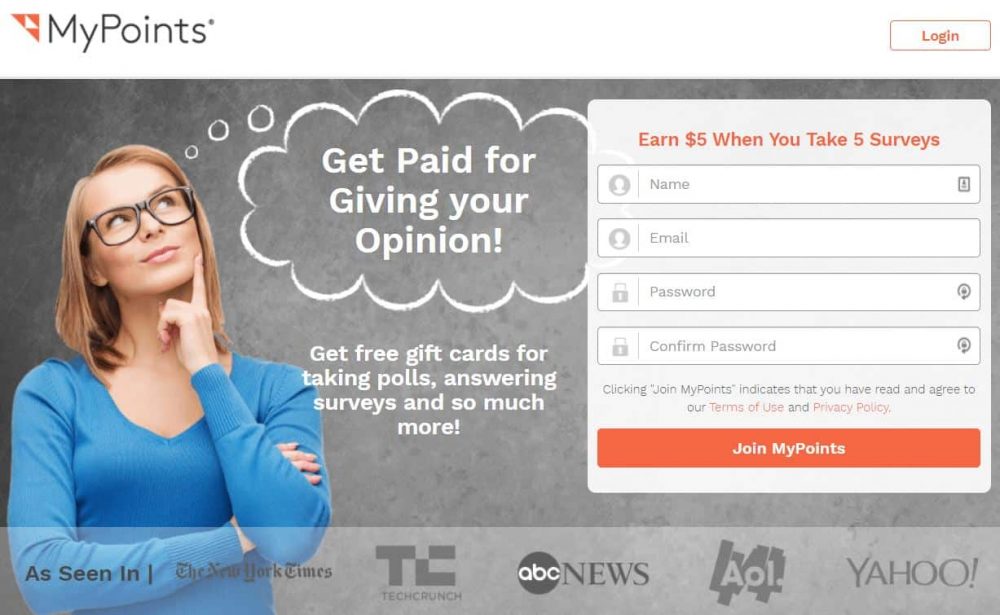 MyPoints gives cash back to its users through a points system. If you shop on the MyPoints platform, every dollar you spend earns you points. There are over 1,900 popular retailers you can shop from.
Redeem your points for various rewards like gift cards to Amazon, BestBuy, Walmart, Target, or Visa. Once you receive your redeemed prizes, you can exchange those for free Xbox gift cards codes.
You can also earn by answering surveys, reading emails, watching videos, and more. Check out our full MyPoints review to learn more about the company.
Related: How to Get Paid to Watch Commercials Online
15. Ibotta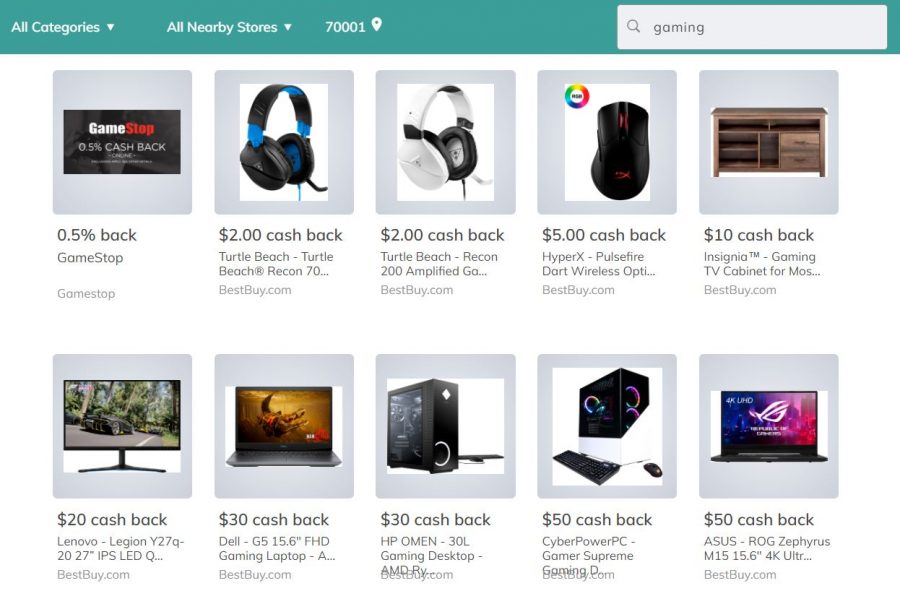 Ibotta is a cash back app consumers use to earn money back from the purchases they've made. Simply search the app for current cash back opportunities, add them to your account, and redeem those rewards with proof of purchase.
Submit your receipt online or connect your accounts like Target and other online shops for verification of purchase. Use the rewards you receive to redeem prizes like cash to your bank account.
Additionally, you can enable the 'Shop with Ibotta' feature and redeem your points at store checkouts when purchasing your free Xbox codes.
16. Rakuten
Rakuten offers cash back opportunities when you shop using their browser extension on your computer. The money that you save using the extension is automatically applied to your account once a transaction is complete.
Rakuten pays its users the commission they receive from the retailers users purchase from. You can request a cash out in the form of a physical check or a payout through PayPal. Turn your cash out into free Xbox Live codes by purchasing from one of the retailers selling the codes.
Sign up with Rakuten to get a $20 welcome bonus when you spend $20.
Check out our Rakuten review to learn more about the company.
17. Top Cashback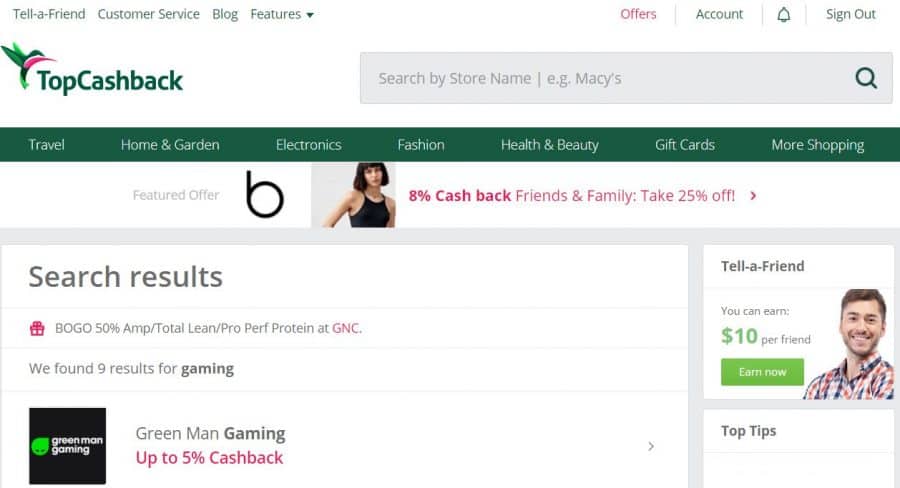 Top Cashback receives a commission each time a user makes a purchase from a retailer that is featured on their site. This is a 'thank you' from the retailer to Top Cashback for sending customers their way.
All of the commission received is passed onto users of the Top Cashback platform. Once that commission is actually received from the retailer, Top Cashback will allow you to withdraw your funds to spend however you please.
Users can withdraw funds in the form of cash to your bank account, PayPal transfer, or a gift card to big name retailers.
Related: Apps that Pay Real Money
Pair Your Free Gift Cards with Xbox Live Discount Codes
Paying less than full price for any item is a score. Try pairing your free gift cards with Xbox Live discount codes for ultimate online discounts and savings.
18. Ebay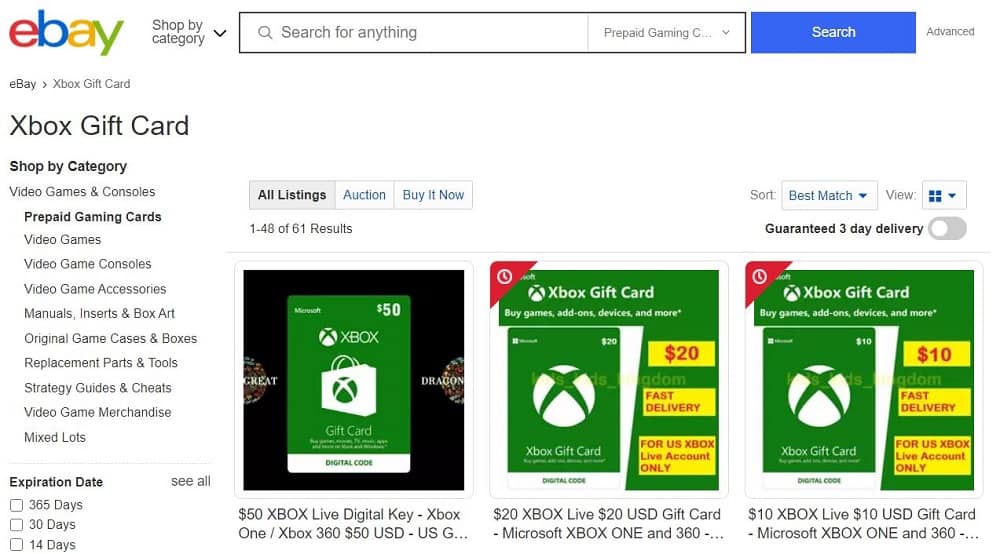 eBay is a popular online world marketplace. From electronics, cars, clothes, collectibles, and more, there is no shortage of what you can buy or sell on the platform.
Throughout the years, eBay has offered many items; Xbox codes being among them. Check eBay frequently for the chance to find Xbox codes for discounted prices. Then, pay for those codes with the cash or direct deposit you received from your earnings.
19. Gameflip
With Gameflip, users can sell and buy a variety of gaming products, such as Xbox codes. Once a seller posts a code and a buyer is interested in the product, they enter into an agreement virtually in order to exchange the product.
At checkout, buyers can use their earned cash or gift cards to complete the purchase of those codes. It is one of the largest hubs for gamers and e-sports fans, therefore, your chances of finding Xbox gift card codes are pretty high.
20. Raise.com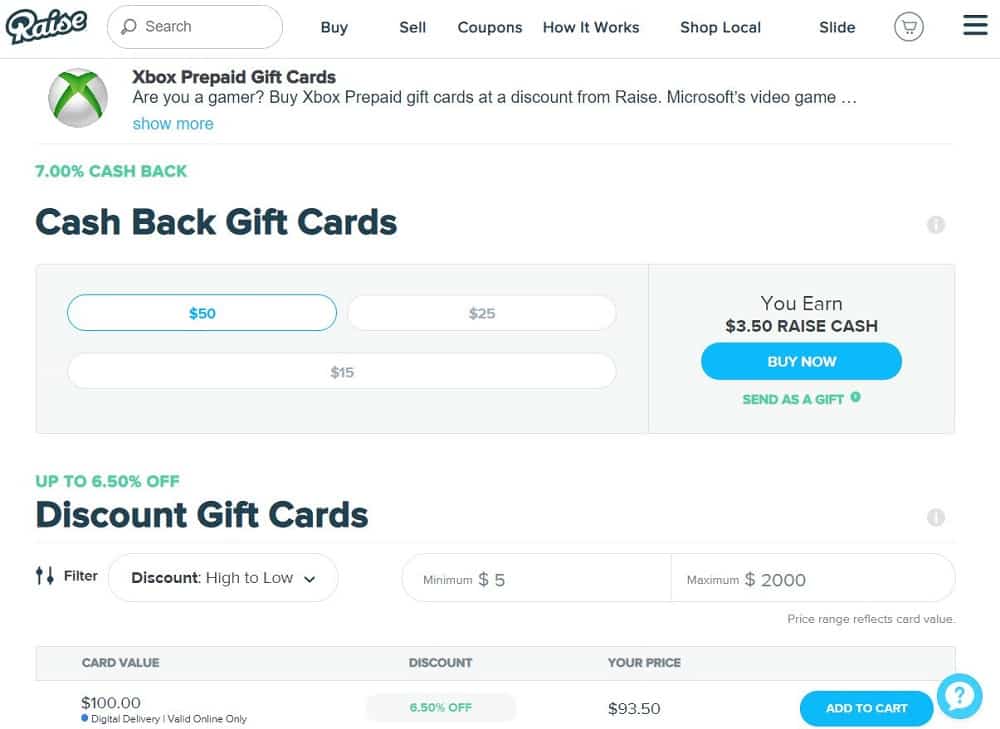 Raise is an online eCommerce platform used to sell and buy new and/or used gift cards. There are hundreds of gift cards available for purchase from a variety of retailers. Some of those gift cards include Xbox Live. Currently, you can earn 7% back on a purchase of an Xbox gift card.
Signing up as a new member automatically earns you a $5 sign up credit to use toward buying Xbox Live codes.
There are Endless Opportunities to Get Free Xbox Live Codes
Months after earning free Xbox Live codes, my husband is still happy with his gaming hobby and I am happy with the savings we are seeing in our monthly budget. These codes are no longer eating into our finances, which makes earning them even sweeter.
From completing tasks, answering surveys, shopping online, and more, there is no shortage of ways we can earn Xbox Live codes. Additionally, there are several platforms you can check out and create an account to begin earning right away.
Related: How to Make $3,000 Fast
---