13 Creatively Unique Ways to Get Paid to Color
One of my favorite sites, Swagbucks, offers tons of ways to earn real cash online. If you're not already a member, give it a shot! Here are five things you can do to make easy money on the site:
Play games (up to $110 each)
Test apps (up to $150 each)
Submit receipts (easy cash)
Shop at your favorite stores (up to 10% back)
Answer surveys and polls (quick cash in minutes!)
Coloring can be such a calm, stress-relieving activity. It's similar to meditating and helps your brain focus instead of feeling all over the place. If you are an adult who likes to color, you may be surprised to know that you could get paid to color.
Recently, I needed help listing paper dolls on my Etsy store so I hired my sister to color the dolls so that I could take pictures of them. She loves to color during church and meetings because it helps her concentrate. This started my thinking process of how others might also color for real money.
There are several ways to get paid to color online and off. You can turn coloring into a side hustle or make it a business down the line. Not only will it be a calm job, but it could be a lucrative one as well. Keep reading to learn all the ways you can make money by coloring pages or downloading coloring apps on your phone.
Click the button ⬆️ to subscribe to my YouTube channel where I share real ways to earn money.
Our Popular Money-Making Offers
Sign up with each of the following companies to maximize your earning potential.
$10 sign-up bonus
Pays to take surveys, complete offers, shop online, and much more
100s of other paid tasks
Awards cash and gift cards
$5 sign-up bonus
Pays to play games, watch videos, answer polls, and much more
100s of other paid tasks
Awards cash and gift cards
13 Ways to Get Paid to Color in Your Spare Time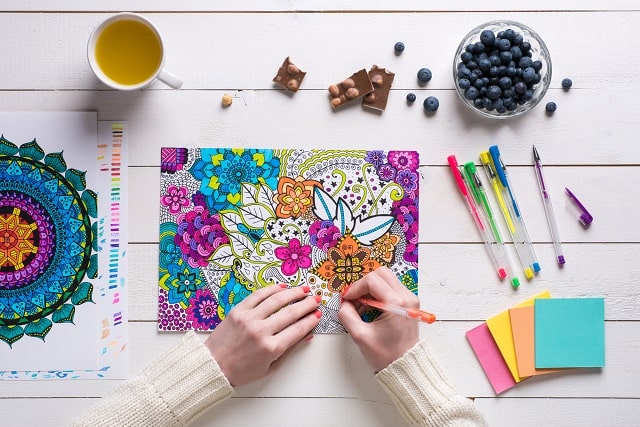 If it's something you enjoy doing, and you can also use the extra cash, here's how you can get paid to color pictures.
1. Become a Coloring Product Tester
Become a product reviewer and test out the fun, new coloring products that come on the market. Apply for sponsorships with different brands and show your tests online through a YouTube channel or other social media post.
Additionally, you can sign up for places like Pinecone Research and Opinion Outpost to get paid to test things. However, these sites allow members to test a variety of products, not just coloring supplies.
2. Download Coloring Apps that Pay You Money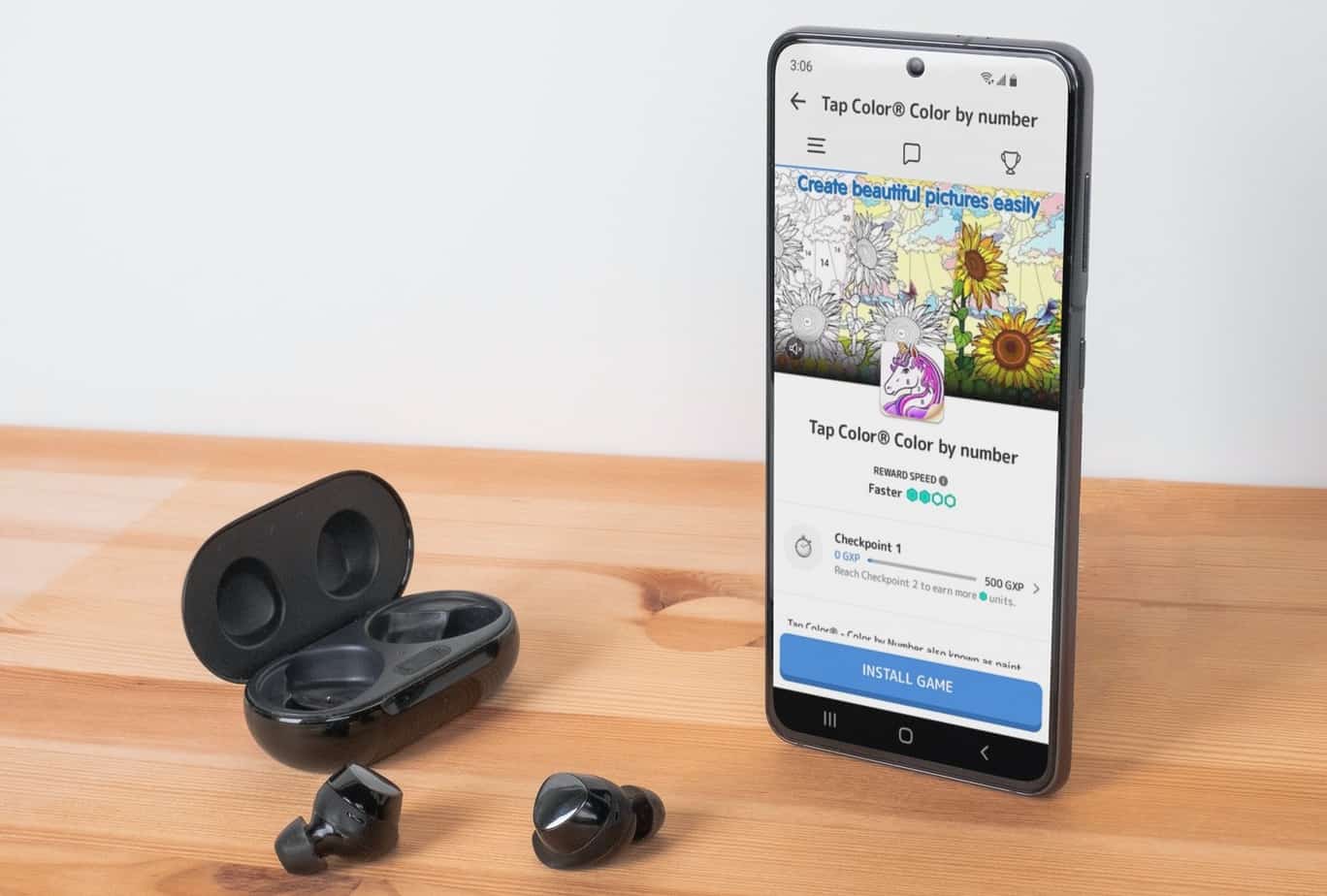 Using Mistplay, a rewards app for smartphone gamers, you can get paid to color online and off using just your mobile device. If you set up a free account on Mistplay, you can download coloring apps like Tap Color, Cross Stitch Coloring Mandala, and Cross-Stitch: Coloring Book. Each one of these apps provides a calming activity that can lead to real cash rewards.
As a Mistplay member, you will earn units during the time you spend coloring online. The units can later be exchanged for Visa cash cards. Or you can choose from free gift cards to merchants like Amazon, Starbucks, ebay, and more.
Join Mistplay and download the free apps to get paid to color by number on your phone.
3. Become a Coloring Influencer
Social media is a popular place to find friends who also love to color. A great way to monetize your hobby would be to become a social media influencer and grow a community of those who share your interests. You can do this on Instagram, Facebook, Twitter, and even YouTube.
A simple way to monetize your following would be to advertise fun coloring supplies on your social media accounts. Amazon offers tons of options including markers, pens, paints, canvases, graphic design tablets and so much more.
As an Amazon affiliate, you can earn a commission on the products your followers purchase. Even your fans can get paid to color if they choose to become an affiliate marketer and share their passion with friends as well.
In order to get paid to share your referral links, you would need to sign up for Amazon's affiliate program. Each social media account or website you wish to share products on needs to be approved by Amazon before you can start promoting coloring supplies.
Related: Get Paid to Watch Netflix
4. Start a Niche Site for Coloring Fans
You can start a website to publish tutorials for coloring as well as review coloring products such as books, pencils, and markers. You can use affiliate marketing to advertise those products and get paid whenever someone buys a product using your link.
Advertise coloring products on your niche site and get paid. Many brands offer adult coloring pages, pens, markers, crayons, and all kinds of related art supplies. Affiliates can earn anywhere from 3 to 50 percent commission depending on the product your reader purchases. Amazon and Etsy offer affiliate programs that content creators can join to recommend products to their readers.
Lastly, you can display ads on your site and get paid when readers view or click the ads. There is an abundance of ways you can get paid to color online with a niche site.
5. Sell Coloring Pages on Etsy
If you're not yet ready to create your own coloring pages, there are options like purchasing commercial rights to sell pages from sites such as Createful Journals. There are several adult coloring pages available such as Mommy and Me, holiday, calendar, and even some wine pages. Check back for more options often.
With each purchase from Createful Journal, you are also receiving a Commercial/PLR license, meaning you can sell the designs on another ecommerce platform like Etsy. Easily set up your own Etsy shop and start selling coloring pages.
6. Dropship Coloring Supplies
Coloring supplies can be purchased year-round by anyone, making a dropshipping business a profitable venture to pursue. Think of teachers looking to supply their classroom, parents wanting to keep their children entertained, and even pediatric offices who keep their waiting rooms stocked with activities.
Sell coloring supplies on a Shopify site to all of these potential buyers. Learn how to start your Shopify store in just a few simple steps.
7. Become an Interior Designer
You probably wouldn't have considered this, but you can get paid to color by becoming an interior designer. Think about the tasks a designer has to complete and the methods they use to complete them. Many designers choose to use colored pencils and paper to draw new concepts and designs for clients.
This helps clients visualize the space and what the new concept will look like. Get paid to color new decor for clients' homes or offices, create options with different color schemes and patterns, and really add as much detail as possible. Interior design is a unique way to be creative and explore your artistic abilities.
8. White Label and Sell Your Own Coloring Supplies
White labeling means you take a product another company has made and rebrand it to make it your own. Once you've white-labeled a product, you can then sell it through Amazon FBA.
Amazon FBA takes care of storing, completing orders, delivery, and even returns for you.
Related: Get Paid to Build LEGO Sets
9. Start Your Own Coloring Subscription Box Business
Another way to get paid to color is by starting your own coloring subscription box. Turn this into a business and create subscription boxes for children and adults.
You can sell special monthly or quarterly boxes. Entice more sales by standing out from the crowd. Add as many fun, interesting coloring products as you can to keep your customers coming back.
10. Host a Wine Tasting With Coloring
Who wouldn't love to see masterpieces created when there is a little wine involved? Host a wine tasting with coloring event and get paid to color with friends and clients.
Charge a small fee for each person who attends and let them choose the coloring page(s) they want to complete during their wine tasting. This would be a great time to use Createful Journal's Wine Tasting Design pages.
11. Start a YouTube Channel
Use tutorials, product testing, or create a meditation space of you coloring beautiful pages and put them on a YouTube channel. Generate an income by including ads, sponsored videos, and affiliate links to your favorite coloring pages and art supplies.
Lead traffic from your channel to your blog or coloring products on Etsy, Shopify, or your Amazon FBA. Coloring jobs online are real money-making opportunities.
12. Host Coloring Meets for Kids
Set up paid playdates in your area and host coloring meets for kids. Pick a day where parents can drop off their kids at a park or mall and supply them with coloring activities while parents do their shopping.
Charge a fee per child and also lead the parents to purchase coloring products directly through you.
13. Enter Or Host an Online Coloring Competition
Coloring games that pay real money include online coloring competitions. You can host a competition for a variety of reasons such as to spark interest in your coloring products, to advertise the cool designs you have to offer, and just to get your name out there as someone who can supply the next birthday party or kid event.
Simply charge an entry fee for each competitor, set a deadline, and send the children a digital coloring page of your own product. Once the deadline has passed, all entries can be displayed online and a panel of pre-selected judges can pick the top winners. As the host, you can make money for this successful online coloring competition. Consider hosting one for adults as well.
Related: How to Win Gift Cards Instantly Online
Combine Ideas to Possibly Replace Your Income by Coloring
Coloring is fun for anyone no matter what age. Don't limit yourself to having to choose only one way to get paid to color. Double dip with some of these ideas as well, such as designing your own coloring pages to sell on a blog or YouTube channel that is being funded with ads already.
Combine the options from this list to make the most money. If you treat it like an actual business and not just a hobby, there is potential to replace your full-time income in the future. Just like anything else, having a business takes dedication. Make sure you are up for the task.
If you enjoy coloring as much as my sister does, then this is the calling you've been waiting for to start making money doing something you love. Get paid to do what you love.
Related: How to Become a Graphic Designer
---