The Best Things to Flip for Cash Online or In Person
Try Bingo Cash, the ultimate bingo app for turning your skills into extra cash while enjoying colorful and engaging head-to-head matches. Win up to $83 per game and experience the classic bingo thrill in the comfort of your own home. Test your daubing skills and become a big winner today!
Bingo Cash™ is FREE to download and play! However, cash tournaments are not available in the following states: AZ, IA, LA, SC & WA.
You might be surprised how easy it is to find things to flip for cash or buy and sell for a profit. This used to be my go-to method to raise money every year around the holidays. I'd go around my house, room by room, collecting things that I didn't want or need that I could flip and sell to make money.
This earned me between $300 and $500 every holiday season. I'd flip my items in local and online consignment stores, or on eBay. If you make a point of keeping an eye out for hidden treasures all around you, you'll find plenty of things that you can flip for profit.
Many people even make a living by flipping stuff for cash. And you can too!
When it comes to choosing what to buy and flip, keep value in mind. The key is to find items that are undervalued that you can purchase at a low cost and then upsell.
For example, you could find an old flatware set at an antique shop for $5, and turn around and sell it on eBay as an antique vintage set for $50, profiting $45 (before fees).
That is exactly how flipping for cash works.
You can flip things at all price points in nearly every product category, including digital goods like domains and websites.
One of my favorite sites, Swagbucks, offers tons of ways to earn real cash online. If you're not already a member, give it a shot! Here are five things you can do to make easy money on the site:
Play games (up to $322 each)
Test apps (up to $150 each)
Submit receipts (easy cash)
Shop at your favorite stores (up to 10% back)
Answer surveys and polls (quick cash in minutes!)
Our Popular Free Guides
How to Start a Permanent Jewelry Business - If you are patient, have social skills, and love interacting with others, then a permanent jewelry business may be for you.
How to Become a Sleep Consultant - Help parents and babies, and be the difference for families worldwide who are desperate for more Zzzs in their life as a sleep consultant.
How to Become a Proofreader - There are five basic steps to working from home as a proofreader. As long as you're willing to put in the work, you can become a proofreader!
Related: Make $100,000 Flea Market Flipping With This Simple Strategy
What is Flipping?
Flipping is the act of buying goods and reselling them for the purpose of making a profit.
Flipping exists in many industries already, like pawn shops, used electronics stores, consignment shops, flea markets, thrift stores, and on sites like ThredUp, Swap, eBay, and others.
Related: How to Get Paid to Test Electronics
21 Best Things to Buy and Flip for Cash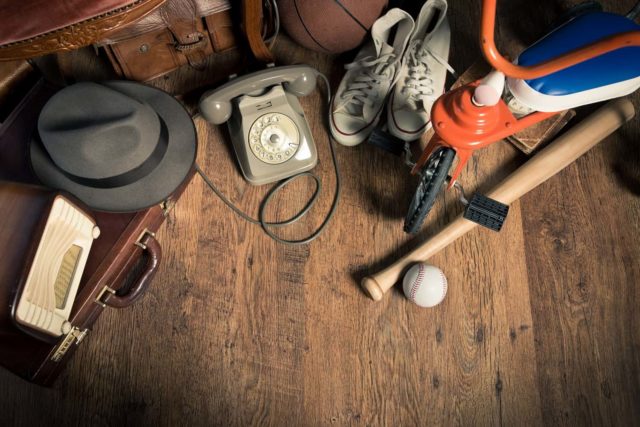 Maybe you're ready to dive into flipping, but are wondering what you should start buying and selling for cash. Here some of the most lucrative things to buy to make extra money fast.
1. Book Sets
For the book lovers out there, remember that book sets can increase in value and be a good market to work in. Individual used books are also good for flipping, but you generally won't make a ton of money per book. If you can flip a large volume of books every month, then a full-time income is definitely within reach.
Book sets tend to get a lot more money because it can be hard to find a complete series, especially if it's older. An example would be the Harry Potter series. It might be difficult to find books in a complete set, so keep your eyes open for books that fall within the series, collecting each one until you have a full set. Then resell!
One way to find lucrative book-flipping opportunities is by using ZenArbitrage. It's a complete system with training included that helps real people flip books for cash. Some members report earnings of more than $20,000 in a single month. While flipping books at that volume would require a lot of time and dedication, you can at least expect to start making a few hundred to a thousand dollars per month, and then potentially scale your income as you learn the system.
Give it a try for free and see if ZenArbitrage is right for you.
2. Mobile Devices
Mobile devices like smartphones and tablets are hidden gems that many people haven't thought about flipping. They are smart products to flip because not only do most people have them, but they'll also need to be replaced often, as technology continues to evolve.
Make sure that the mobile devices you flip are working properly, and check to see if they have been blacklisted before buying. Use resources like Buyback Boss, where you can get an instant cash quote.
Related: Mint Mobile Review
3. Laptops / Computers
Like mobile devices, laptops and computers are ever-evolving and are must-haves in many households across the world. Again, test any computer that you're interested in buying to make sure it's functional. And do market research to ensure that you will get a good return before making the investment.
4. Shoes
Sneaker reselling has been growing like crazy in recent years. And by sourcing shoes from thrift stores, garage sales, and sites like Poshmark, sneaker enthusiasts are making a lot of money flipping footwear. You can get in on this by flipping kid shoes, men's dress shoes, and other kinds of footwear.
5. Furniture
Furniture has a high turnover in many homes. That makes it easy to find cheap couches, side tables, dining room sets, wooden chests, and more worth selling for a profit.
Related: Get Paid to Assemble Furniture
6. Home Decor
Home decor is the perfect choice for flipping because, as trends and seasons change, the need for it will always exist.
7. Bicycles
Flipping bicycles might be one of the more lucrative opportunities that you'll run into. It can be especially successful in areas where bike riding is popular.
Source bikes from garage sales, Facebook Marketplace, and other locations, then clean them up and resell. Make sure to avoid bikes with bent or damaged frames that would be costly to repair.
8. Toys
If you're unsure about flipping toys for profit, read the story about how this seller makes $1,000 per month flipping toys.
High-value toys are relatively easy to source for a cheap price and resell later. As kids get older, parents want to throw out or donate their outgrown toys and really don't care much about getting paid for them.
You can get your hands on these free toys that you can sell for pure profit. This is a hot-selling category to consider.
Related: How to Make Money Building LEGO Sets
9. Clothes
Flipping clothes can get you a high profit margin. Find used clothes at flea markets, thrift stores, and other places, then resell the items in person or online. This is the top category that sells for me when I do my holiday side hustle every year.
Kid clothes can be a real goldmine, as well as accessories like scarves, handbags, etc. There are plenty of full-time flippers right now on Poshmark and Mercari. Last winter, I flipped a Guess women's peacoat on Mercari in about four days!
Related: 13 Places To Sell Clothes Online And Locally For Some Major Cash
10. Gaming Consoles
Gaming consoles like Xboxes, Playstations, and others are great contenders to flip. This is a great option for buyers looking for a deal on the latest in gaming.
Older consoles are also perfect for collectors or those with an affinity for nostalgia. Consider the time the NES Classic sold out for months shortly after its release, thanks to nostalgic gamers who couldn't resist reminiscing about childhood gaming. My husband was able to get his hands on one of these from a local Walmart and resold for a 100% markup, due to the mostly nonexistent supply at the time.
Related: Get Paid to Play Games
11. Sports Memorabilia
This includes sports cards, jerseys, and related goods. Some items regain their popularity after a time, making them excellent contenders for flipping.
12. Brand Names
Brand name and designer goods include anything from slow cookers to shoes or accessories like handbags. Brand name goods are more expensive than off-brand products and turn a larger profit.
Gently-used stuff, especially in season, can sell particularly well.
Check that garments don't have damage, like broken zippers or missing buttons. For home goods, make sure that the items are functional and include all pertinent accessories. Although brand name items can sometimes still sell if they are damaged, you'll get far more money and sell faster if all parts are accounted for and in good condition.
Related: How to Flip Money
13. Vintage
There is definitely a market for vintage pieces; so if you have an old blouse from 10 years ago or an antique set of flatware, you may be able to get a great price for those items.
Vintage can sometimes be tricky. Sales of these items can depend on the current demand, season, and other factors. Try selling on sites like eBay to make a lucrative return on your stuff.
14. Power Tools
Power tools are excellent choices to flip. You can easily find an old power drill in good condition for $20, and resell it for $100! Just ensure that it's working smoothly and has no defects before you invest.
Related: Best Side Hustles for Men
15. Lawn Tools
There will always be a demand for lawn tools like lawnmowers, hedgers, and clippers because people will always need to maintain their lawns.
Source these items in person, as they can be bulky and heavy. Buying online would cost you a lot in shipping. Head to pawn shops or garage sales and use local resources like Craigslist, Nextdoor, or Facebook Marketplace to find deals on lawn equipment.
KashKick is a great find for gig workers, offering many ways to make extra money doing what you enjoy. Try it out - it's free! Here are five easy ways to start earning money on the site:
Play games (up to $125 each)
Test apps (up to $125 each)
Buy lottery tickets (an easy $8)
Try popular brands (always changing)
Answer surveys (quick cash in minutes!)
16. Collectibles
Collectibles have always been a strong contender for flipping. Invest in a collectible item, then flip it shortly after – or even years later! This could include things like Barbie dolls, beanie babies, baseball cards, comics, and more.
Related: How to Make an Extra $1,000 a Month
17. Appliances
Selling used appliances can be very lucrative. Appliances are expensive, and people often look for secondhand or used pieces to get cheaper prices on these necessary items.
Local options like Facebook Marketplace and Craigslist are good choices for appliances. You can choose to have the buyer pick up the item, or if you have a truck or trailer, you can offer to deliver – which could help you sell even faster!
18. Photography Gear
Photography gear is expensive. There are even websites that offer consumers a way to rent these items, which speaks to how pricey this stuff can get. If you can get your hands on equipment like camera lenses, camera bags, tripods and other accessories, you could flip those items fast.
Related: Get Paid to Take Pictures
19. Band Memorabilia
This could also fall under the collectibles category, but if you have any band-related or concert memorabilia like t-shirts, coffee mugs, and related fanfare, you could make a pretty penny.
Once a band ends its tour or breaks up, its fan gear can become valuable. There will still be die-hard fans who want to get their hands on these collectible items. If you have fan gear or can find it, there will be a nice market out there for flipping.
20. Baby Equipment
When many families have a new baby, they often invest in gear like strollers, cribs, baby swings, and other baby goods. As the baby ages out of using those items, parents will start getting rid of them.
On the flip side, many new parents are looking for discounted baby furniture and equipment, so products like these can be a great niche for flipping.
Related: How to Become a Babysitter
21. Car Parts
This is a great niche to work within if you know auto parts well. You can source car parts for cheap or free from places like junkyards and garage sales and then resell them at a nice profit.
Related: Cash App Flips for More Money
9 Places Places to Flip Stuff for Cash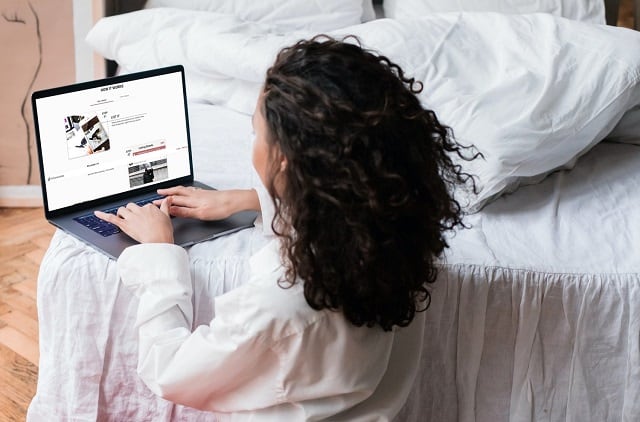 When it comes to flipping for a profit, where you choose to sell your items can play a major role in the success of this business. Think about it: you spend all of your time sourcing the perfect items with great profit margins, but then you're stuck because you don't know where to sell them.
The good news is that you can make money flipping items at many different places, both on- and offline.
Flipping items online is desirable for people who want a seamless, easy transaction where they won't have to talk to the buyer face-to-face (though online communication may take place). And offline selling is perfect for a quick sale, where you can get paid on the spot. This is good if you don't mind a short commute to meet buyers in your local community that you can hand-deliver goods to.
Check out these nine places to flip your stuff:
1. Shopify
Shopify is an e-commerce platform that allows you to open your own online store. This is a great option that you can use to list the goods that you'll be flipping. You'll have your own online hub available for sharing the stuff that you can then market to the public.
Begin a Shopify side hustle by picking a store name, then finish setting up your website by adding products, uploading product images, and writing their descriptions, pricing, shipping details, and more. Once your Shopify store is live, you can begin selling online to the public right away.
2. eBay
eBay is an online marketplace where you can buy and sell just about anything. It's easy to get started with this platform. As I mentioned earlier, this was the avenue I chose to use to flip my unneeded belongings every holiday season for extra money.
eBay frequently offers listing specials too, so you'll commonly find deals that will allow you to list 50 to 200-plus items completely free, with no upfront listing fee. Keep in mind that eBay does charge a success fee when you make a sale, as well as PayPal shopping cart fees.
This is an easy way to get your stuff online fast and in front of eBay's huge audience.
3. Facebook Marketplace
Facebook Marketplace is like eBay, but for your local community. This is great because you will save money on the shipping costs you would incur through places like Shopify, eBay, and Amazon.
Many sellers have used Facebook Marketplace as a resource to help them flip their goods.
Related: How to Make Money on Amazon FBA
4. Craigslist
Craigslist is an online classifieds site that should not be ignored. This an excellent place to both source goods and find buyers. People browse Craigslist every day to find great deals and exclusive items that they can't find in stores.
5. OfferUp
OfferUp is the place to buy and sell your stuff locally. Posting items for sale on a site like this has benefits like quick payments and no shipping fees.
OfferUp is simple. Sign up, connect with buyers, and agree on the sale of your stuff.
This site even has a free section, where you can get your hands on free items that you can then flip for pure profit.
6. LetGo
LetGo works similarly to OfferUp. It focuses on helping buyers and sellers connect to conduct business locally within the United States. With both platforms, you'll enjoy the fact that you can sell a variety of different products.
7. Swap
Swap is an online consignment and thrift store that offers affordable apparel and goods, including women's, men's, baby, kids, and maternity clothing. Other categories include:
Toys
Sporting goods
Home Decor
Books
You can visit the site's sell section to review all of Swap's selling requirements.
If you have goods that fall in one of the above categories, this is an excellent way to quickly get rid of your stuff fast and move onto sourcing more items!
8. ThredUp
ThredUp is the largest online consignment store. Use this site, which is similar to Swap, as a convenient source to flip to your stuff.
From women's and juniors' apparel to accessories, handbags, maternity, and shoes, ThredUp has a ton of categories that you can take advantage of to help you flip your garments. It even has designer and premium categories.
There is one major distinction between ThredUp and Swap: ThredUp is for apparel only, and doesn't accept other things like toys and books.
9. Mercari
Mercari is called The Selling App, and for good reason. This app helps you buy and sell stuff using your cell phone.
To sell on Mercari, simply snap a photo or two of your item and post them right to the Mercari marketplace. It's easy to make sales, ship your stuff, and get paid. There's no upfront listing fee, but Mercari does take a 10% cut when your item sells.
This is all done completely online, so you won't need to meet with prospective buyers.
Related: How to Start a Land Flipping Business
Know The Best Items to Flip for Profit
As you can see, there are a wide variety of items that you can buy and flip for cash. The best part is, these items are all around you. Treasures can sometimes be right under your nose. Even if they aren't, there are tons of easy places from which you can source products to buy that you can flip for profit.
What would you flip for cash?
Whether you are curious about pursuing flipping for a full-time income or are looking for a side hustle, there is a huge opportunity in the flipping industry.
---