How to Make $500 Fast (Even in a Day!)
One of my favorite sites,
InboxDollars
, offers tons of ways to earn real cash online. If you're not already a member, give it a shot! You can even
get a $5 cash bonus
just for trying it out.
We all want to be able to make money fast. Now that I officially make $500 a day (minimum), I wanted to share how I plan to continue to scale my income over the next few years. To do that takes a lot of planning and work.
However, making $500 per month to start is realistic. That's not to say at some point you couldn't make $500 a day, too, but you need to start with reachable goals. You just need to set a plan; put in some work now in order to make that happen in the future.
Businesses like mine that make $500 a day rely on streams of passive income. This means they set something up ahead of time that continually makes them money, even when they sleep. The money isn't just handed to them; they've spent the time to make it happen.
In my plan to scale my income over the next few years, I've researched what I can do now that will benefit me in the future. If you're interested in getting started, I can show you the steps on how you can make $500 a day with just 20 minutes of work.
Our Most Popular Money-Making Offers
Swagbucks - A fun rewards app that gives you cash or free gift cards for the everyday things you already do online.
Branded Surveys - A legit survey site that rewards its members in cash just for sharing their opinions.
InboxDollars - Get a $5 new-member bonus for joining a site that pays you to play games, search the web, answer polls, and complete paid offers and surveys.
Instacart - Earn up to $20 per hour to shop for and deliver groceries on your own schedule using your own car (and keep 100% of your tips!).
Cash App - Get $200+ in free cash and Bitcoin, invest in Bitcoin and stocks, and send and request money for free. Use my referral code for a cash bonus:
(click to copy)
Who Can Make $500 a Day?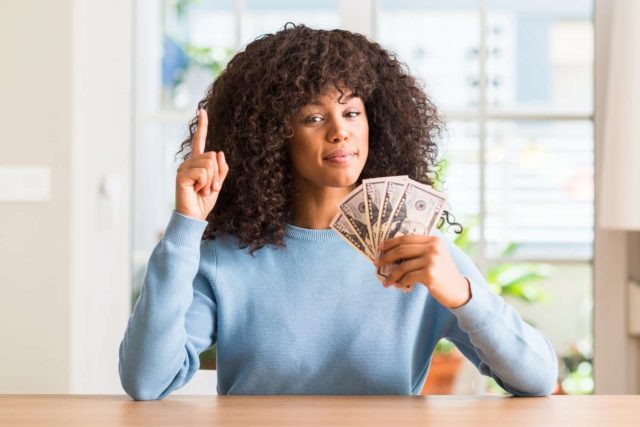 If you're a planner, you can definitely be someone who sets and meets this high goal. The best person for the task is an entrepreneurial type who is willing to invest in a business in order to scale an income of $500 a day.
How Much Money is $500 a Day?
Businesses that make $500 a day end up making $130,000 for the entire year. It's not an amount that you can expect to start earning overnight. It takes time, planning, and action. Overall, it takes years to establish a business or offer a service that is consistent and reliable.
Related: How to Make 20 Dollars a Day Online
Online Jobs That Pay $500 a Day
While I'd love to give you the magic recipe on how to make $500 fast, there isn't one. These online jobs that pay $500 a day can be done, but there is no guarantee. You need to put in the time to make these jobs profitable.
1. Sell on Amazon FBA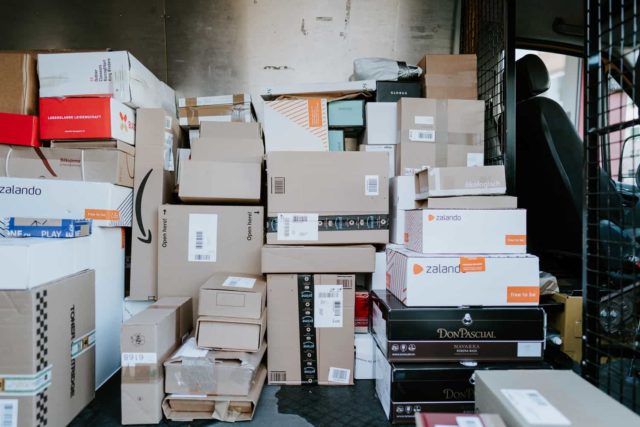 Amazon FBA gives you the opportunity to sell to customers without the hassle of having to keep your inventory on hand. Amazon customer service takes care of everything for you down to any returns or dealing with angry customers. Learn how to get started making money on Amazon FBA with this free guide.
Related: How to Make $50,000 in a Month
2. Become a Flea Market Flipper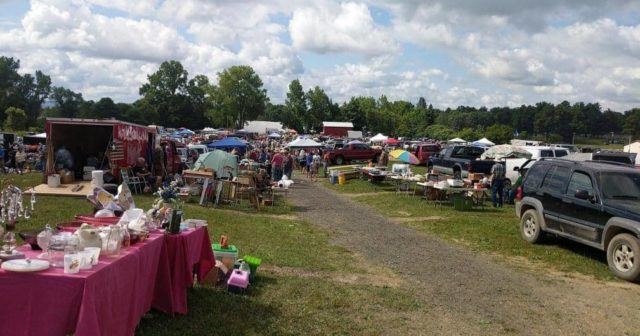 Flea market flippers are people who buy items for cheap and then flip them for a profit. The concept is similar to flipping houses where you buy a house for cheap, fix it up, and sell for a higher price than you bought it for.
Rob and Melissa earned $133,000 (an average of $500 a day) their first year as flea market flippers. Currently, they offer a free workshop to help others learn if they have what it takes to do the same.
Related: Best Things to Sell to Make Money
How to Accept Payment
Selling things person to person like second hand items or your services can be a pain.
No one has cash on hand anymore to buy your stuff.
Everyone takes Visa cards EXCEPT you!
That's why offering Cash App as a payment option can boost your sales in a heartbeat.
And it's SO easy to use as a seller AND a buyer.
Download the app and get a free cash bonus when you enter referral code JSMTBXW and send money using the app.
Copy the code then paste it into Cash App to get the free bonus!
(click to copy)
3. Start a Blog
Most of my income is from blogging. I make more than $500 per day in passive income from my blog alone!
As a blogger, there are numerous ways to make $500 fast. Depending on the type of blog you create, you can start earning by sharing links and promoting products that you are using.
Additionally, bloggers can make money posting ads on their sites, creating sponsored posts, or offering services on their blogs.
To scale your blog to $500 a day, you would need to invest your time in making connections, promoting products regularly, and creating content consistently.
The only initial monetary investment you need to start a blog is a few dollars per month to host your site online.
4. Become a Freelance Writer
Freelance writing is something many start out with to build a writing career. You can write for a variety of sites, blogs, publications, and then some. Some writers can work up to earning $0.50 to $1 per word.
To put that into perspective, many blog posts range from 500 – 1,000 words and can be written in just a few hours. Experienced writers have learned how to get $500 in an hour.
As a new freelance writer, it will take time and experience in order for your earnings to get up to that range. Sharpening your skills can lead to earning an average of $500 a day.
Additionally, looking into free resources like Holly Johnson's workshop to becoming a 6-figure freelance writer can help you scale even faster.
5. Proofreading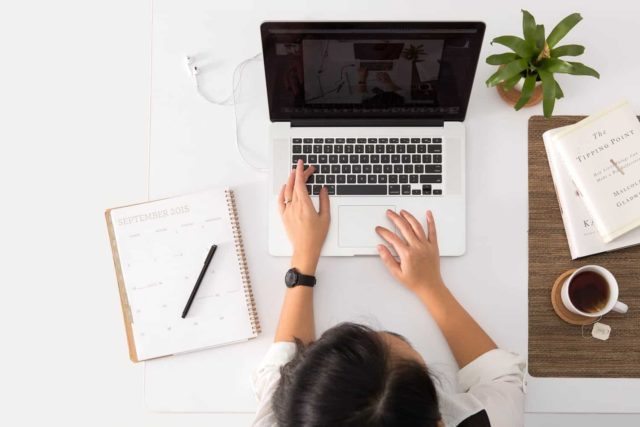 Proofreading is simply re-reading someone else's writing. Sometimes a second set of eyes can make all the difference to catching any grammar or punctuation errors before publication. Becoming a proofreader is a necessary service any business can benefit from.
Additionally, resources like Caitlin Pyle's free workshop are helpful for learning how you can get into the proofreading world and where you can find clients.
Scale your business and services even more and make $500 a day by working with subcontractors. This way, you can take on more work and earn more money.
Related: How to Make $3,000 Fast
Other Ways to Make $500 Fast
These other ways to get you to your income goal won't be an overnight success and are not something you can do to make $500 a day. Some of these ideas could take a week to a month to make $500. However, you could do more than one to earn $500 fast.
6. Become a Respondent
Being a respondent means you can add value to someone's life by giving them advice. The advice you give is based on your expertise and experience.
Respondent.io is a high-paying platform that facilitates in-person and remote opportunities to earn money participating in studies. The topics range from medical advice to mechanical questions to financial advice and more.
Related: How to Get Paid to Give Advice
7. Drive for Instacart
Instacart is a top company dedicated to delivering groceries right to your door. It offers contracted positions to workers so that you can make your own hours. Instacart has positions available, such as delivery only or shopper plus delivery.
Depending on how many hours you can dedicate to delivering for Instacart, your earnings will vary. Many drivers make $500 in a week to a month.
Related: Top Delivery Driver Apps
8. Rent Your Car on HyreCar
I'm guilty of letting my car sit in the driveway for days because I don't need it as often at this point in my life. If you find yourself in the same situation, consider renting out your car on HyreCar.
This service allows others to rent your car for the day so that they can go out and make money driving for Uber, Lyft, and other delivery services. Your idle car can earn you a passive income.
The best part is that you can set your own pricing and commission for renting your car for the day, which helps you reach your goal of making $500 fast.
9. Start a Dog Walking Service
Care.com is a great option to offer dog walking services in your area. If you have some spare time in your day, fill it with dog walking. You don't have to travel far to find dog owners who need your services.
This isn't one of those online jobs that pays $500 a day. However, the more you are available to take dogs out for walks, the faster you can earn. You could make $500 in a couple of weeks to a month.
10. Sell Printables on Etsy
Printables are an easy way to earn a passive income. I sell printables on Etsy. While I may not make $500 a day now doing this, I am making plans to boost my income to get closer to this amount.
Printables are great because you spend some time in the beginning creating them and then they can earn you money for years to come. A little bit of time investment and you could have a successful printables shop that can earn you some big bucks.
Selling printables on Etsy does take time to see a significant income. When you start your own Etsy shop, it might be a while before others see your shop because you are new. Once you begin making sales and collecting reviews, your shop will become more visible.
Related: 100 Things to Sell on Etsy to Make Money
More Uncommon Ways to Get $500
These ideas are geared toward a one-time option of making money fast. They aren't good for making a consistent income. However, they could be used for those times when you think, "I need $500 by tomorrow!"
11. Switch Your Insurance Company
Shopping around for the best insurance rates is recommended to do at least once a year. Insurance companies compete for the best rates to entice customers to sign with them. Consider switching your insurance company using Insurify for a chance to put $500 back into your pocket fast.
12. Negotiate Your Bills
Using a tool like BillShark, you can actually negotiate down your current monthly bills. Things like credit card bills, cable TV charges, phone rates, and more can be hefty. Bringing those bills down can accumulate to as much as $500.
Related: Make $5000 Fast
13. Open a New Credit Card
This might sound silly, but opening a new credit card could get you some extra cash. Some companies offer cash or point rewards to open and use a new card. Make sure to read the fine print to know what the requirements are to get the cash or points so you don't miss your opportunity.
14. Ask for Donations
There are several reasons why someone might need to make money quickly. If you are trying to make $500 a day for a good cause, consider starting a GoFundMe and ask for donations. This might be the fastest method for how to make $500 in an hour.
15. Negotiate a Raise at Your Current Job
Asking for a raise could be exactly what you need to make $500 fast. Negotiate with your employer and fight for yourself to get a raise. A $3 raise at a full-time job equates to an extra $500 per month.
Related: 25 Stay at Home Mom Jobs
You Don't Need to Earn a Degree to Make $500 Fast
It's easy to short change yourself and think you can't make a significant amount of money without a degree. The truth is you don't need to earn a degree to make money fast; you just need to know where to start.
Additionally, you need to have a plan in place. Many of the jobs listed here won't make you an overnight success. However, if you can invest some time in a business or service now, you can work your way up to making $500 per day later on down the road.
There are many options here showing you how you can answer that burning question of how to make money fast. From freelance writing to dog walking services to negotiating down your monthly bills, there are many ways that you can make $500 fast.