15 Jobs That Pay Over $200k (#6 and #9 Will Surprise You)
Try Bingo Cash, the ultimate bingo app for turning your skills into extra cash while enjoying colorful and engaging head-to-head matches. Win up to $83 per game and experience the classic bingo thrill in the comfort of your own home. Test your daubing skills and become a big winner today!
Bingo Cash™ is FREE to download and play! However, cash tournaments are not available in the following states: AZ, IA, LA, SC & WA.
It can be tough out in the world trying to make a decent living. No one wants to just work to survive; everyone wants to work to be comfortable and secure in their life. This means not having to worry about when the next paycheck will come in or having to skip out on vacations due to lack of funds. Searching for jobs that pay over 200k is a good place to start exploring career ideas.
When you look for jobs that pay well above the average wage, you have to consider that those jobs are also going to come with more responsibilities, more tasks, and (generally speaking) more stress. People don't get paid big bucks for nothing. If you are up for filling this tall order, then you are on the right track to learn how to make 200k a year.
Start by recognizing your skills and deciding if you want online or offline jobs. From there, you can determine what possibilities are available to you. Either way, this list of jobs that make over 200k a year will surely spark some interest for you. Take a look and find your next calling.
One of my favorite sites, Swagbucks, offers tons of ways to earn real cash online. If you're not already a member, give it a shot! Here are five things you can do to make easy money on the site:
Play games (up to $322 each)
Test apps (up to $150 each)
Submit receipts (easy cash)
Shop at your favorite stores (up to 10% back)
Answer surveys and polls (quick cash in minutes!)
Our Popular Free Guides
How to Start a Permanent Jewelry Business - If you are patient, have social skills, and love interacting with others, then a permanent jewelry business may be for you.
How to Become a Sleep Consultant - Help parents and babies, and be the difference for families worldwide who are desperate for more Zzzs in their life as a sleep consultant.
How to Become a Proofreader - There are five basic steps to working from home as a proofreader. As long as you're willing to put in the work, you can become a proofreader!
Online Jobs That Pay Over $200k a Year Without a Degree
There are plenty of non-medical jobs that pay over $200k a year. These jobs require hard work, diligence, and consistency.
1. Niche Site Creator
Reading content online is a huge part of the way people digest information daily. Whether they are looking for news stories, their next "how to" project, or need life advice, you can almost bet a niceh website will come up during their research. Content creators are making loads of money each day because of this demand for information.
As a niche site creator, you cannot expect to bring in thousands of dollars overnight. This venture has a learning curve, and until you figure out what your readers want, it could take months to start generating revenue. But, that doesn't mean it's not possible.
There are many niche site creators who make over $200k per year. I personally earn multiple six figures each year from my niche site, and it's well worth the work and commitment it takes to succeed. The key is to be consistent and unique to other content creators who write about a similar topic. Niche sites make money with affiliate links, ads, and sponsored posts, among other things.
Related: How to Get Paid to Share Links
2. Proofreading
Proofreaders can be the difference between a successful copy and an embarrassment. As a proofreader, your job is to make sure there are no grammar or punctuation errors in your client's content before they publish it for the world to see. If they miss something in their content, it's important you catch the mistake so that their content is perfect when viewers see it.
Because of this high value service you offer, you can charge top dollar for working on proofreading jobs. Take on several clients at a time to maximize your opportunity to make over $200k. Charge by the hour so that you know how much money you can potentially make from one client. Then do the math to understand how many clients you can fit into your schedule.
If you aren't sure about where to start as a new proofreader, check out Proofread Anywhere to learn how you can get started easily.
Related: Best Proofreading Courses
3. Freelance Writing
Freelance writing does not require a degree to get started and certainly pays well. You are in charge of setting your own hours and rates. You can control how much money you bring in. It is best to keep realistic expectations on the industry standard for charging clients, however. You can't go charging thousands of dollars for a simple blog post.
Do your research, find out what writers are charging, and discover your own clients. Write for them in exchange for compensation. This can be in the form of blog posts, emails, website content, ads, and more. To make over $200k a year, you will likely need to take on a full-time schedule to work for your clients to reach your monetary goal.
Related: Trusted Online Jobs for Students
4. Photo Editing
Photo editing is in high demand, especially in the wedding industry. When photographers are booked during the wedding season, hiring a photo editor can really cut down the time it takes to get the photos back to clients after an event.
As a photo editor, you can charge an hourly rate or a monthly retainer fee. Take on several clients at a time to bring in consistent work and income. Learn the photographer's style of editing and follow that process all throughout the time you spend editing photos.
Related: Best Photo Editing Courses
5. Bookkeeping
Bookkeepers are responsible for sensitive client information, such as expenses and income. As a bookkeeper, you can see where the money is coming and going. It is your job to track everything accurately so that your client knows how their business is doing.
If you are an experienced bookkeeper and you focus on companies that have higher revenue, you can easily charge thousands per month to manage a client's expenses. Take on three to four clients at a time to boost your income and meet your goal.
If you want to make over $200k per year, you will need to make at least $17k per month. Charge each client a $5-6k monthly retainer for your service and you are on your way to a big year.
Related: Best Work-From-Home Finance Jobs
Offline Jobs That Pay Over $200k a Year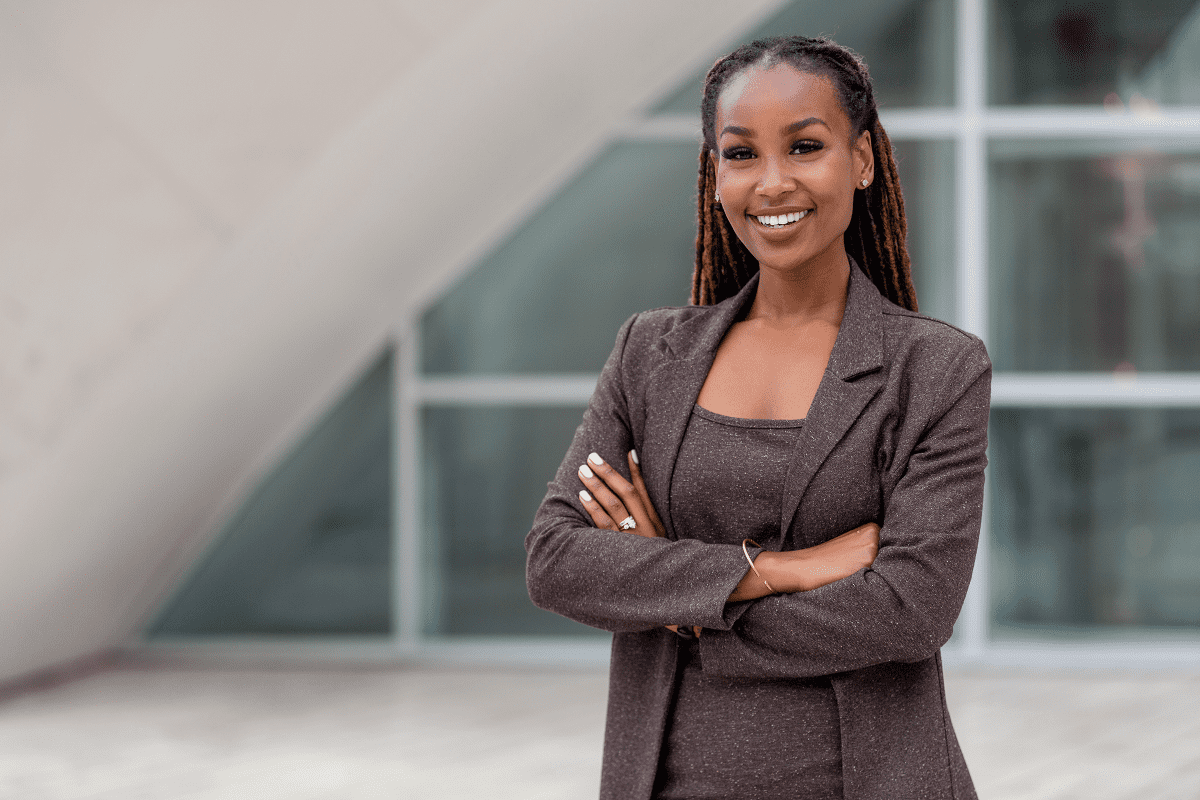 Not all high paying jobs are available online. If you are open to in-person jobs, consider the following fun jobs that make 200k a year.
6. Microblading
Probably not something you were thinking about, but microbladers actually get paid very well for the service they offer. Becoming a microblader involves permanently shaping and marking the eyebrow area of a person's face. They get paid hundreds of dollars per session. Fill your calendar with appointments to boost your opportunity here for some serious income.
If you want to stick to a traditional Monday thru Friday working schedule, then you will need to make about $833 per day as a microblader to make over $200k per year. A microblading session can last 90-120 minutes and can be $250-400 per session. Line up your clients each day and you will have no trouble making six-figures as a microblader.
Related: Best Online Microblading Courses
7. Acting
Actors make money for the time they spend filming something like a show, movie, or even a commercial. Then the actors make a residual income from that, meaning they continue to get paid in the future every time that recording is aired. If you can get into the acting world, you can make good money now and for years to come.
Don't limit yourself to just in-person type of roles. Voice actors also make very good income for the exact same reason. Your acting talents are valuable in live action roles as well as behind the scenes playing a voice for a character.
Related: Online Transcription Jobs
8. Business Consulting
If you have extensive knowledge in something business related, consider sharing that knowledge with others who want to learn. As a business consultant, you can show your clients exactly what they are looking for and how they can also be successful. People are willing to pay for someone else to show them how to do something rather than wasting time trying to figure it out themselves.
The good thing about business consulting is that there is so much to share, so you couldn't possibly serve your clients without spending months teaching them. This means job security for you as you will have a long relationship with them and you will be getting paid the entire time for your service.
Related: How to Become a Sleep Consultant
9. Coaching
Life coaches are all the buzz. You can find a life coach to help you in any area of life where you might be struggling. Whether it be anxiety, coping with loss, transitioning from careers, or even parenting, life coaches can help.
Consider becoming a life coach and charge to listen to people who need help in life. Give them tips and advice on how to overcome challenges. Provide resources and guidance. You can take on as many clients as you want and charge what you want for your expertise and time with each client. Build up an ongoing list of clientele in order to reach $200k per year.
Related: Best Stay-at-Home Mom Jobs
10. Professor
University professors make a sizable salary to teach students about a topic they are qualified in. When you consider how much it is to attend a university, you can safely bet that the education these professors bring to students will be one they can't get anywhere else.
If you have proven knowledge and experience in a certain subject, consider becoming a university professor and get paid to teach. The longer you stay with an institution, the more money you can make, making it easy to surpass the $200k goal.
11. Airline Pilot
Airline pilots have a big responsibility to fly a plane full of passengers safely to their destination. This is no easy task; it takes extensive training and schooling to be able to control an aircraft that weighs hundreds of thousands of pounds.
With this level of stress and expertise, it's no wonder pilots made it onto this list as an option for non-medical jobs that make over 200k a year.
Related: Short Certificate Programs That Pay Well
12. Astronaut
If you've ever dreamed of exploring outside of this world, consider adding astronaut to your list of jobs that make over $200k. Astronauts face medical issues and high-stress environments being away from Earth for research purposes. Their job is extremely valuable, although it can be tough on them mentally and physically. Train to be an astronaut and make a large amount of money.
Related: Highest-Paying Outdoor Jobs
13. Doctor
You likely already knew that doctors make over $200k per year. It's no secret that anything medical related can be a winner in terms of salary. Choose your specialty in the medical field to make the amount of money you want.
The most popular choices in the medical field to make over 200k include pediatricians, dermatologists, neurology surgeons, and plastic surgeons.
14. Anesthesiologist
An anesthesiologist is a person who administers pain medication to a patient. This could be for women wanting an epidural during birth or for patients who need to be sleep sedated for surgeries both minor and major. Anesthesiologists are a critical part of a medical team.
15. Lawyer
Becoming a lawyer does require top-level education in order to become licensed to practice. You will be responsible for people's lives in the legal system. It won't be an easy job, but it is a necessary one. Lawyers are always in demand.
Choose your specialty if you want to represent clients in criminal charges, family court, taxes, and so on. Your knowledge and expertise don't end at 5 pm on a Friday. A lawyer's job is around the clock, hence the large salary.
Related: Online Jobs That Pay Daily
Set Your Sights on Jobs That Pay Over $200k a Year
All of the jobs listed here require some level of effort and consistency on your part. If you are hoping to make over $200k per year by not doing anything, then this goal could be next to impossible to meet. You have several options to consider when it comes to securing your financial future.
From blogging to coaching to space travel and more, the opportunities available are abundant. Find the right job for you and begin the qualification process to make over $200k a year. Live the life you've always pictured for yourself and don't stop until you meet your goal.
Related: Easy Summer Jobs
---