Is the $750 SHEIN Gift Card Real or Fake?
One of my favorite sites, KashKick, offers tons of ways to earn real cash online. If you're not already a member, give it a shot! Here are five things you can do to make easy money on the site:
Play games (up to $125 each)
Test apps (up to $125 each)
Buy lottery tickets (an easy $8)
Try popular brands (always changing)
Answer surveys (quick cash in minutes!)
The latest fashion trends generally influence people when they decide to buy new clothes (or in this case, get them for free).
In times of high inflation, modern threads are too expensive to purchase. That's why people flock to more affordable businesses– like SHEIN– that can help them obtain the latest looks without the high price tags. The deals are made even sweeter when there are whispers of an opportunity to get a free $750 SHEIN gift card.
SHEIN is a company that has been making headway for a few years now. With the latest styles available for many body shapes and sizes, it's no wonder people are looking to purchase from it. While SHEIN is based in China, my orders have always shipped quickly from California and arrive in a reasonable amount of time.
If you are familiar with SHEIN and enjoy making purchases through the company's website, coming across a $750 SHEIN gift card would be the perfect gift for you. Unfortunately, not everything is as it seems. In this review, I want to make sure you have everything you need to make an informed decision about how to obtain legit free gift cards.
Related: How to Become a SHEIN Tester From Home
Our Popular Money-Making Offers
Sign up with each of the following companies to maximize your earning potential.
$10 sign-up bonus
Pays to take surveys, complete offers, shop online, and much more
100s of other paid tasks
Awards cash and gift cards
$5 sign-up bonus
Pays to play games, watch videos, answer polls, and much more
100s of other paid tasks
Awards cash and gift cards
What is the $750 SHEIN Gift Card Offer
The $750 SHEIN gift card is a reward that is supposed to be given by a company called Flash Rewards. You can use SHEIN gift cards on the SHEIN website to purchase products.
⛔Popularized by Flash Rewards
Flash Rewards is a company that is offering a $750 SHEIN gift card in exchange for completing a series of tasks. It might sound like a no-brainer to hop on board and start completing tasks for this amount of money, but it's not that simple. There are tons of hoops to jump through in order to get the reward (I'll go over those in more detail below).
Additionally, rewards sites like Flash Rewards play off of the popularity of sites and apps like Cash App, PayPal, and SHEIN, just to name a few. They use the alure of earning $750 paid to one of these methods to their advantage. But the companies making these lofty promises have no relationship with the brands they offer rewards to. They simply use those big names to gain traction in a highly competitive industry.
⛔Demands a Lot from You
Flash Rewards advertises itself as an easy-to-use app where users can complete tasks for a variety of gift cards. What it doesn't tell you is how much time you will spend completing the tasks, how much information it will collect from you, and how you can redeem your rewards.
⛔Intense Requirements
For the $750 SHEIN gift card, you are required to complete 20 tasks like signing up for multiple sites and offers. Some tasks even require you to pay for a product in order to complete the list. The likelihood of anyone actually completing all of the tasks is very minimal due to the number of steps it takes to complete just one item on the checklist. If you don't complete all 20 offers, you lose your shot at the $750 gift card.
Related: $750 Cash App Gift Cards
Is Flash Rewards Legit?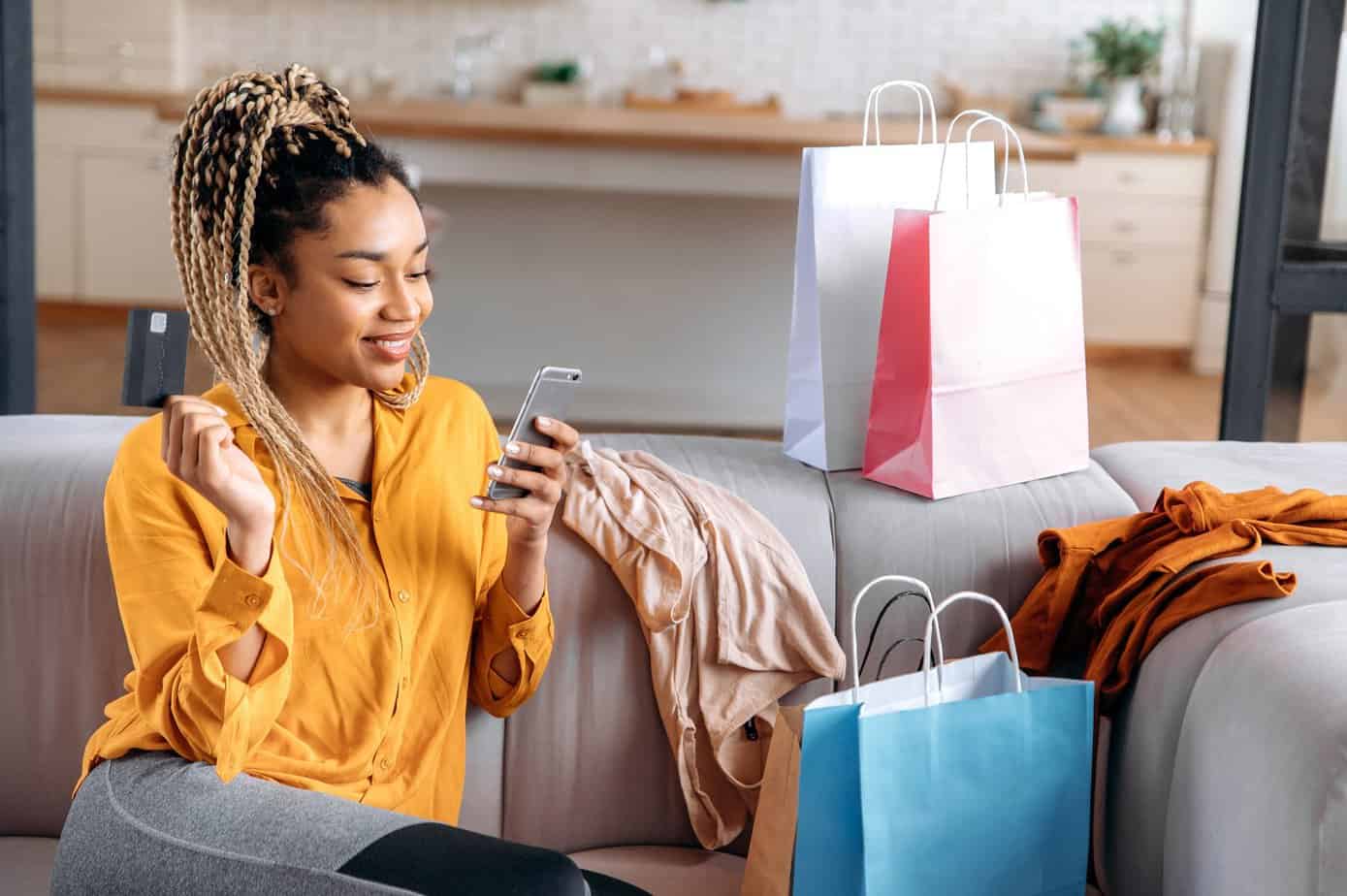 After researching customer reviews, and even receiving feedback from my email subscribers, Flash Rewards' $750 gift card offer is legitimate. However, the app makes it difficult for the majority of participants to actually earn the money. As previously mentioned, you will spend way too much time trying to complete all of the tasks required to earn the gift card.
⛔You Have to Spend Money to Make Money
Additionally, not all of the tasks are free. It kind of defeats the purpose to get free money if you have to open your wallet to pay for subscriptions or services you don't need. Even if you complete 19/20 tasks, you still wouldn't get the $750 gift card, no matter how much time or money you've spent up to that point.
Related: How to Get Free Amazon Gift Card Codes Online
⛔You Have to Provide Your Personal ID
The fine print on the Flash Rewards site also mentions that in order to receive your $750 SHEIN gift card reward, you will have to submit a photo copy of your US ID to get your "free" prize.
⛔You Have to Consent to Receive Robocalls
Another caveat included in Flash Rewards' Terms and Conditions is that they will ask you to provide consent to place your phone number on various automatic dialer systems. That means moving forward can lead to a barrage of unwanted sales calls from Flash Rewards and its "Marketing Partners" (Ummm, how many?!).
Related: How to Make Money from Robocalls
⛔You Have to Cross Your Fingers and Hope They Pay
Many people who have attempted to earn with Flash Rewards have given negative reviews about their experiences. Some reviews mention not receiving rewards, missing points even after completing tasks, and no support from Flash Rewards to assist with questions or problems.
To me, attempting to earn the free $750 SHEIN gift card sounds like a complete waste of time.
Related: How to Get Free $500 Gift Cards (in as Little Time as Possible)
Best Alternatives to the $750 SHEIN Gift Card Offer
There are far better alternatives to the $750 SHEIN gift card from Flash Rewards. The best thing about these sites is that they offer one-and-done offers–and you'll never be asked to complete 20 before receiving your reward! Use the following trusted sites to meet your monetary goals and get free gifts cards to places like Target, Walmart, Starbucks, and many others.
✅1. Swagbucks (Trusted Rewards Site)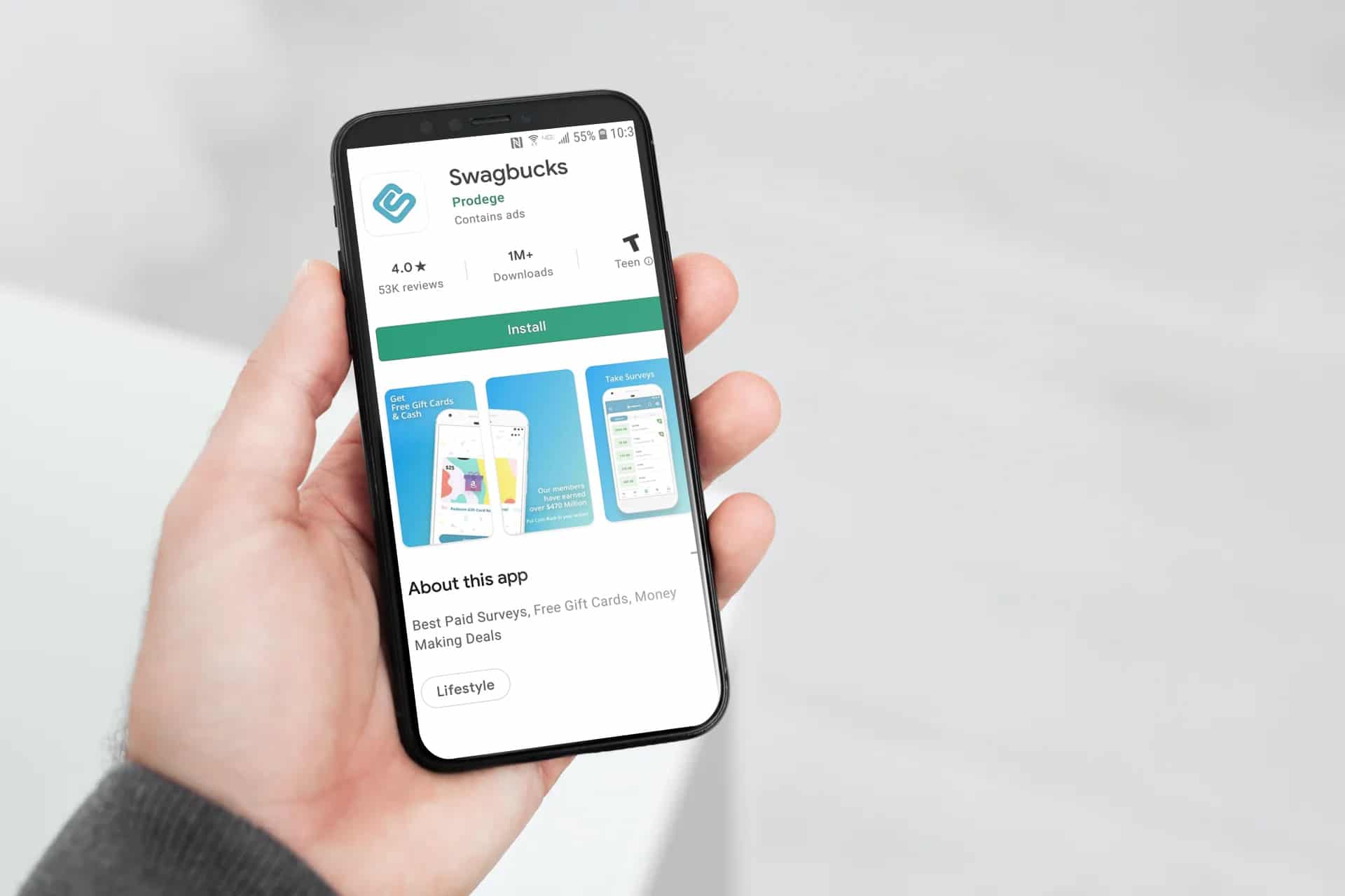 Swagbucks is a dedicated rewards site that gives users actual cash for every task they complete. The tasks you will find on Swagbucks include taking surveys, playing games, reading emails, completing offers, and much more. The site is also free for every member to use.
The best part is that you can choose how you want to earn. This is a bonus because you don't have to do any task that doesn't align with your preferences. Each offer is assigned a number of Swagbucks called SBs. You can pick and choose the highest paying rewards, many of which are free to complete.
Some example high-paying offers on Swagbucks include downloading apps like Sofi, Stash, or Chime. Other ways to earn include reaching specific levels in games like Merge Dragons, Yahtzee Buddies, Scrabble Go, and more.
When you are ready to redeem your rewards, head over to the Swagbucks rewards page. The rewards are always changing so if you don't see a SHEIN gift card, request a payout to your PayPal account and then turn around and buy yourself a $750 SHEIN gift card.
Related: Swagbucks Review
✅2. InboxDollars (Legitimate Offers Site)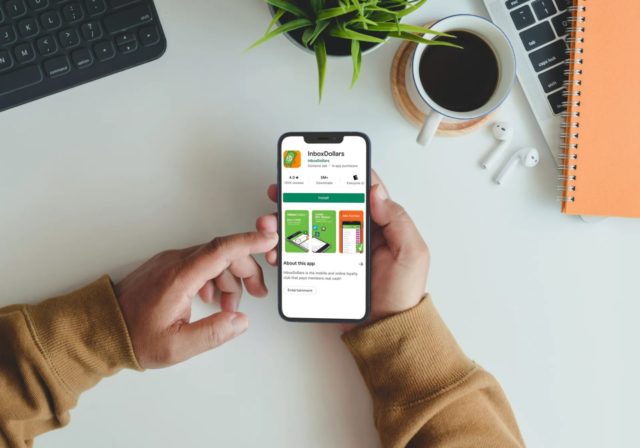 InboxDollars is a popular and reputable site that gives back to its users for their time spent completing activities. This platform has been around for years, proving its dedication to helping people put extra cash in their wallets.
On the InboxDollars site, you can find activities to earn from like couponing, taking surveys, and watching short videos. The best part about InboxDollars is that you can complete activities in your own time whenever you want. There is no required amount of time you have to spend on the platform in order to keep your account active.
Once you complete your activities, your account is rewarded with actual money. Check to see if the rewards have been updated to include SHEIN. If not, keep an eye out as the rewards change frequently.
In the meantime, request your InboxDollars rewards in the form of a PayPal withdrawal and then purchase your own SHEIN gift card to spend when you want to.
Related: InboxDollars Review
✅3. KashKick (Automatic PayPal Cash Offers)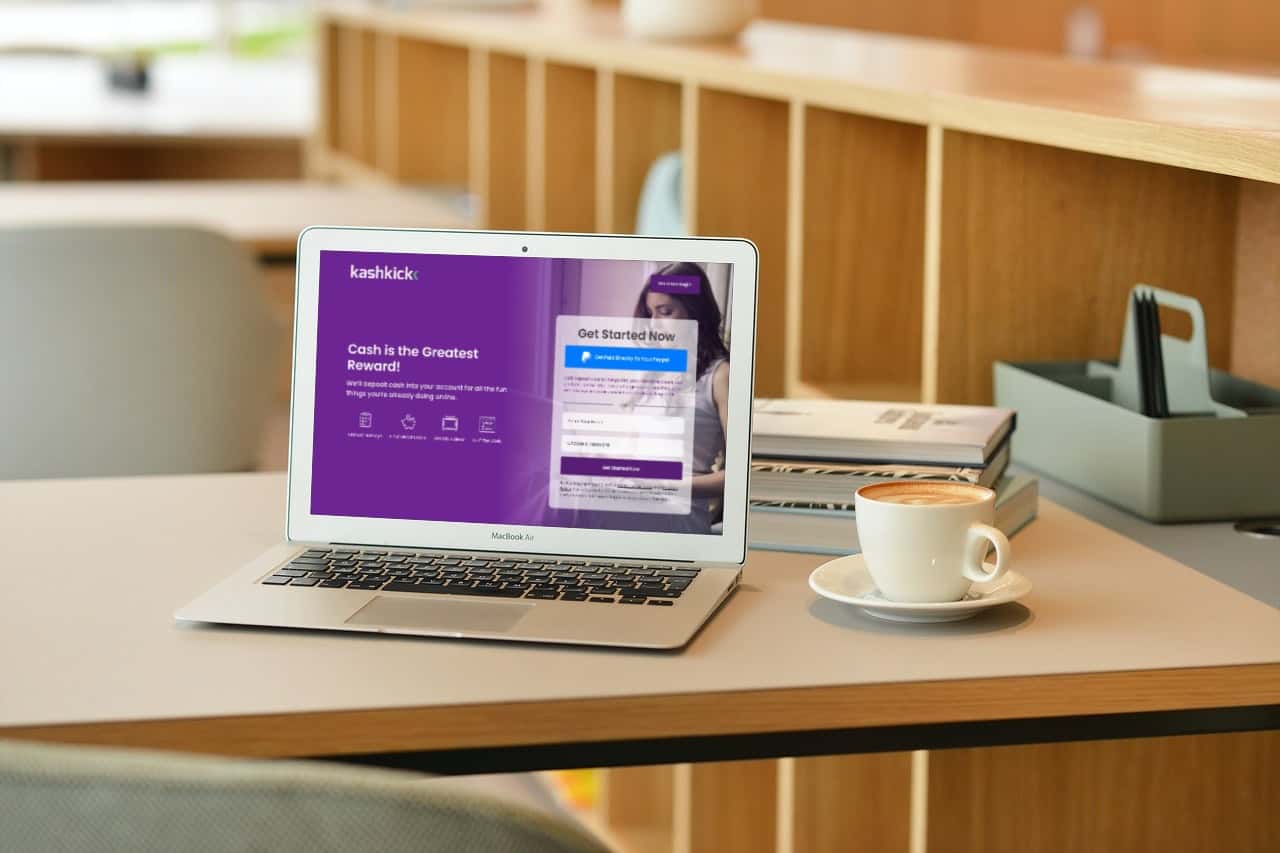 Kashkick is committed to helping its members ease their financial stress by providing opportunities where they can make more money. This won't be enough to replace a full-time income, however. But any little bit of extra money can be beneficial.
As a member of the site, you can expect to earn rewards and loyalty prizes. Simply sign up for a free account on Kashkick to get started. You will then be able to test products, take surveys, and even play games for money.
Kashkick gets paid by other brands and companies to connect with users like you to test products and provide feedback on other features. The platform then gives you a portion of the income it receives for doing the work.
Kashkick offers direct payouts to your PayPal account. This is a great way to get a $750 SHEIN gift card by using your PayPal balance to purchase the gift card. There is no limit to how much you can earn with Kashkick. Complete the tasks on your own time from wherever you are.
Related: KashKick Review
More Popular Money-Making Offers
Earn more money in your spare time with these reputable companies.
Free PayPal cash
Paid surveys and web searches
Earn easy cash back
Get paid directly to your PayPal
PayPal, Visa, Amazon, etc.
Pays you to do NOTHING (with SJ Pulse)
Simply install the software
Participate in paid surveys & studies
Don't Get Sucked Into the $750 SHEIN Gift Card Offer
The Flash Rewards $750 is technically legit. There is not enough evidence to suggest that it is a complete scam aside from some negative reviews some people have shared.
However, just because it is real, doesn't mean it will be easy for you to obtain. The company has made it quite challenging for users to ever actually earn the money it is promising.
The better option for you in order to earn $750 to shop on SHEIN is to use an alternative site like the ones mentioned above. ✅Swagbucks, ✅InboxDollars, and ✅Kashkick are all legit, safe, and real sites that help members reach their SHEIN gift card goals.
If you are on the verge of using Flash Rewards for your $750 gift card, it is likely that you will have a better shot on a different platform. Don't waste your time and money on a site that makes it nearly impossible to earn. Your rewards are waiting for you on sites like InboxDollars!
---