100 Food Blog Name Ideas You Can Snag for Under $9
Try Bingo Cash, the ultimate bingo app for turning your skills into extra cash while enjoying colorful and engaging head-to-head matches. Win up to $83 per game and experience the classic bingo thrill in the comfort of your own home. Test your daubing skills and become a big winner today!
Bingo Cash™ is FREE to download and play! However, cash tournaments are not available in the following states: AZ, IA, LA, SC & WA.
You've mastered cooking and baking, you've created a bunch of recipes, and you've even shot some fantastic photos of your creations. Now, you just need a place on the web to share your delicious foods for everyone to enjoy and share. Oh, and it doesn't hurt that you can make money doing this.
So, you decide to start a food blog. But what about the perfect name?
I get it; naming a blog can be daunting. There are hundreds if not thousands of aspiring bloggers who want to get started but just can't find that perfect name.
When I started my blog, I chose the worst name on the planet. You wouldn't guess the awful thread of words I selected. But despite the terrible branding choice, I decided to start. And that's what matters.
Today, I'm in love with my blog's name, The Pay at Home Parent. And I've learned some of the do's and don'ts of creating that perfect name for a blog.
I decided to share the best food blog name ideas so that you don't have to let choosing a name hold you back any longer. You can either pick one of these as it is from the list, or use it as inspiration for a name. But if it's available and you love it, make sure to snag it fast, or it could be gone the next time you check!
One of my favorite sites, Swagbucks, offers tons of ways to earn real cash online. If you're not already a member, give it a shot! Here are five things you can do to make easy money on the site:
Play games (up to $322 each)
Test apps (up to $150 each)
Submit receipts (easy cash)
Shop at your favorite stores (up to 10% back)
Answer surveys and polls (quick cash in minutes!)
Our Popular Free Guides
How to Start a Permanent Jewelry Business - If you are patient, have social skills, and love interacting with others, then a permanent jewelry business may be for you.
How to Become a Sleep Consultant - Help parents and babies, and be the difference for families worldwide who are desperate for more Zzzs in their life as a sleep consultant.
How to Become a Proofreader - There are five basic steps to working from home as a proofreader. As long as you're willing to put in the work, you can become a proofreader!
Related: 31 of the Best Resources for Bloggers to Help You Make More Money
100 of the Best Names for a Food Blog (Under $9 Per Year)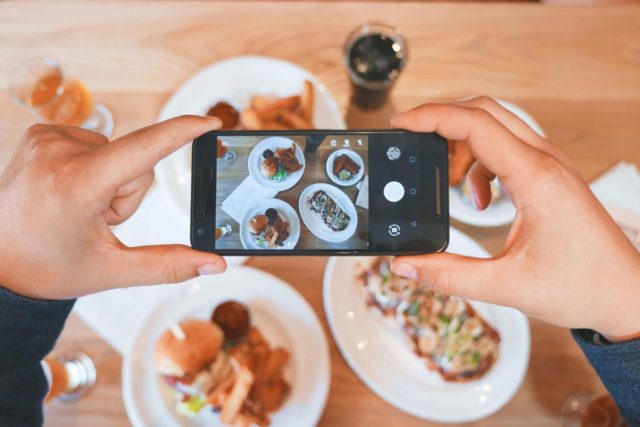 At the time of this writing, each one of these names for food bloggers is available for less than $9 per year on Namecheap. You can register your favorite one within minutes!
The Bread Recipes
The Beautiful Kitchen
Step Into My Kitchen
To Bake or Not to Bake
Cream of The Cook
Bake Like You Mean It
The Bar Stool Babe
Recipes Made for Me
Can You Bake It?
The Baker of [Your City]
Sure Fine Cuisine
Find the Chef in You
Bake Like a Cake
Beat Like an Egg
Baste Taste
Baste in Haste
Tastefully Basted
We Beat You Cheat
Whisk and Beat
Caramelized Surprise
Vegetable Chop Shop
Seemingly Creamy
Cream Theme
Creamy Steamy
Food N Cube
Dice Something Nice
Dice of Something Nice
Dice N Rice
Dollop on Top
Pledge to Dredge
Drizzles N Pours
Downpours N Drizzles
Left in the Dust
The Perfect Filet
The Perfect Fillet
Hooray Flambe
Stay for Flambe
Roll N Fold
Gaze and Glaze
Glaze and Gaze
Grate to great
Grated Greatness
We Grate You Wait
Greased Like a Pig
Police the Grease
Knead Need
Knead Queen
Marinate and Wait
Of Mince and Men
The Mince Prince
Perfect Pan Fry
Poach Coach
Pinch is a Cinch
Puree Your Way
Puree it Your Way
The Way is Puree
Knead for Speed
Toasted and Roasted
Roast then Toast
Mostly Roasted
Saute it Your Way
Sauteed Our Way
Beer N Sear
Sear N Beer
Bread N Shred
Shred N Fed
Simmer Glimmer
Skim N Trim
Rice N Slice
A Smidgen Will Do
Our Theme is Steam
Steam to Perfection
Steep Deep
Our Crew Stews
A Whip Tip
Zest in Jest
The Best Zest
Stir N Cure
Primadonna of The Kitchen
Bread and Butter Bay
I Dream of Creamy
Pumpkin Spice Kitchen
Singing While I Strain
Who Made the Gravy
How Does She Cook
How Does She Bake
She Cooks for Me
Shake and Dice
Whip It Up for Dinner
The Dinner She Wrote
Until Dinner Time
Groovin' in The Kitchen
Cool Oven Breeze
Stews and Loaves
Give Me The Flour
Pass The Sweets
A Penny A Loaf
A Penny for Your Recipe
Turn Up The Baste
A Dish and A Spoon

Related: 100 Health And Wellness Or Fitness Blog Name Ideas
5 Tips to Choose a Blog Name for Food Topics
You've probably stumbled across some of the perfect food blog names only to find that they are claimed. That's OK! You can still use those names as inspiration for your blog's name.
1. Add, Remove, or Change a Word
Even if a name is taken, it's possible to change up the wording just enough to make it unique. You'll want to change more than adding an "s," however. For example, it wouldn't be good practice to choose the blog name "Recipes for the Foodies" if someone already claimed the name, "Recipes for the Foodie." Most importantly, you can check to see if a phrase is trademarked before choosing it. That way, you won't run into any legal issues down the road.
Plus, if your food blog's name is too close to a competitor's, it might be hard for your readers to differentiate the two or find you at all.
In a case like this, you could use the other blog's name as inspiration, but make it your own. Try something like, "Food for the Foodie" or "The Food Loving Foodie." While a blogger can claim copyrights for a particular phrase, he/she can't copyright common words like "food" or "foodie." You can simply pair them with other words to come up with the perfect food blog name.
Related: 100 Money Blog Name Ideas
2. Use a Domain Name Generator
When you find a food blogger with a catchy name, you can plug it into a domain name generator to get similar ideas. Play with Namecheap's domain name generator to find one that you love. You can sort by price, category, availability, and more. Plus, Namecheap is a great place to purchase cheap food blog domains.
KashKick is a great find for gig workers, offering many ways to make extra money doing what you enjoy. Try it out - it's free! Here are five easy ways to start earning money on the site:
Play games (up to $125 each)
Test apps (up to $125 each)
Buy lottery tickets (an easy $8)
Try popular brands (always changing)
Answer surveys (quick cash in minutes!)
3. Use Keywords
When you know what keywords your future audience will type into Google to find your content, you can plan ahead and write the topics that they will love. It's not necessary but it can be helpful to use keywords in your blog's name. If you're starting a blog without knowing what keyword research is (or how to do it), consider reading my eBook called Get Your Keywords Together. The strategies that I teach will help you find the keywords that will bring readers to your blog in droves.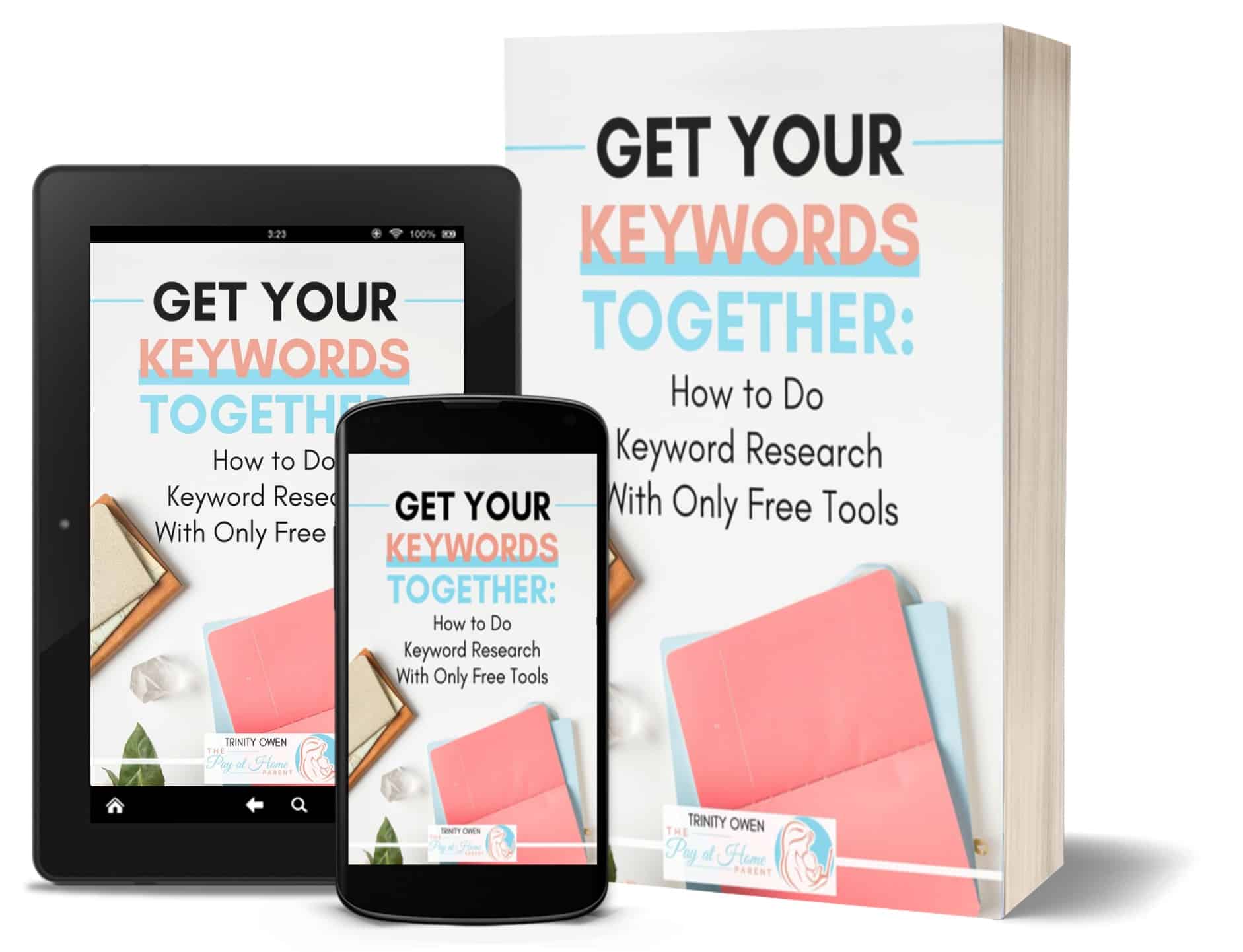 4. Use Your Name
If you plan to keep your recipes associated with your name forever (and you don't plan to sell your blog), then consider using your name for your food blog. You can still get creative with the name, and you'll run into far fewer names that have already been claimed this way.
For example, you can use "Jane's Delicious Recipes" or "Jane Dough's Delicious Recipes." You can use your first name, last name, and even include your middle name. This way, you can focus the branding around YOU.
Related: How to Start a Home Bakery Business
5. Don't Limit Yourself to a .com
Food blogging names can be more catchy and memorable if you end your domain name with an extension like .recipes, .cooking, or .food. For example, instead of a domain name like JanesDeliciousRecipes.com, you could shorten it and use JanesDelicious.Recipes.
Using .com at the end of your URL is popular, but it's not the only way to go. You will open up an endless list of names for a food blog if you consider a different extension.
Related: 100 Travel Blog Name Ideas
Said "Yes" to The Name? Now Start Your Food Blog
Don't let choosing a name for your food blog slow you down. Now that you've said "yes" to the name, follow this tutorial to start your blog on WordPress for less than $2.75 per month. The sooner you get your awesome recipes, tutorials, and tips online, the sooner you can make money for your efforts.
Are you ready to snag the best name for a food blog? Choose one and make it your own!