How to Become a Tutor Online (and Offline) With No Experience
We foster relationships with brands we use and trust. The testimonials on our site represent real experiences, but they don't guarantee you'll achieve similar results. When you make purchases through our links to our partners, we may earn a commission. Your support helps us continue this work. You can read our full disclosure here.
If you have ever desired to become part of the education field, but didn't necessarily want to become a school teacher, tutoring is a great option to consider instead. Education is vital for every person, regardless of status or career choice. People never stop searching for knowledge, which makes learning how to become a tutor a lucrative opportunity.
"When I was in college, I was given the chance to get paid to tutor other students in my classes," said Trinity Owen, CFEI® and chief financial officer of The Pay at Home Parent. "It was neat because it allowed me to study while helping others understand concepts and information more clearly. As a busy working student myself, it was great to become a tutor and gain the extra experience at the same time."
Tutoring has changed over the years. Nowadays, it is more available to a wider variety of students. You can become a tutor for elementary school or higher levels. It is a great way to connect with students, help them with their studies, and grow their love for learning.
If you have a specific area of study that you know really well, consider learning how to become an online tutor with no experience. The beauty of this industry is that you are the only one who can put limits on yourself. This also means you can go as far as you'd like in your career. Become a tutor full-time, part-time, or even as a side hustle and decide whether virtual or in-person services are right for you.
What is a Tutor?
A tutor is someone who has expertise in an area of study. This person could be exceptionally skilled in science, math, writing, or any other subject that is in demand. A tutor can also be someone who tutors others to help them learn a different language, skill, or trade.
Tutors are hired to enhance learning opportunities. Teachers can only do so much with the limited time they have in their classroom with students. Some students need additional assistance to comprehend subjects, practice, and prepare for exams. That's where a tutor comes in handy.
Related: Best Jobs for Stay-at-Home Moms
Do You Need a License to Become a Tutor?
Currently, tutoring is not a regulated field. This means you don't need any certifications or licenses to become a tutor. There are optional certification courses you can take online for tutoring specifically. Keep in mind that during an interview a possible client may ask you for any certifications you might have.
If you plan to make this a full-time opportunity, consider applying for a free business EIN so that you can open a business banking account to keep your finances separate. It's a good idea, especially for tax time, to have a clear understanding of what your income and expenses are.
Related: How to Become a Sleep Consultant
Other Tutor Requirements and Qualifications
Having patience, being personable, and communicating with your students and/or their parents (if applicable) is key to becoming a successful tutor. You will also want to have some kind of proof or ability to show why you are an expert in a certain field of study. The top two things people don't want to waste are money and time.
You need to have patience and understand that not every student will comprehend a topic right away. Your ability to be personable could help a student feel more relaxed in sessions with you. Communication is important for the student to understand where they need more practice or where they are already improving. Both pieces of feedback are important for advancement.
You can choose to tutor middle school, high school, or even college students. There are no degrees required of a tutor either. Although, having one in the field you are choosing to tutor in wouldn't hurt.
Salary or Pay Expectations for Tutors
The national average annual salary for a tutor is $64,166 according to ZipRecruiter. There are salaries reported as high as $186,000 and as low as $21,000. Your salary will depend on your experience and the area you are serving.
6 Simple Steps to Become a Private Tutor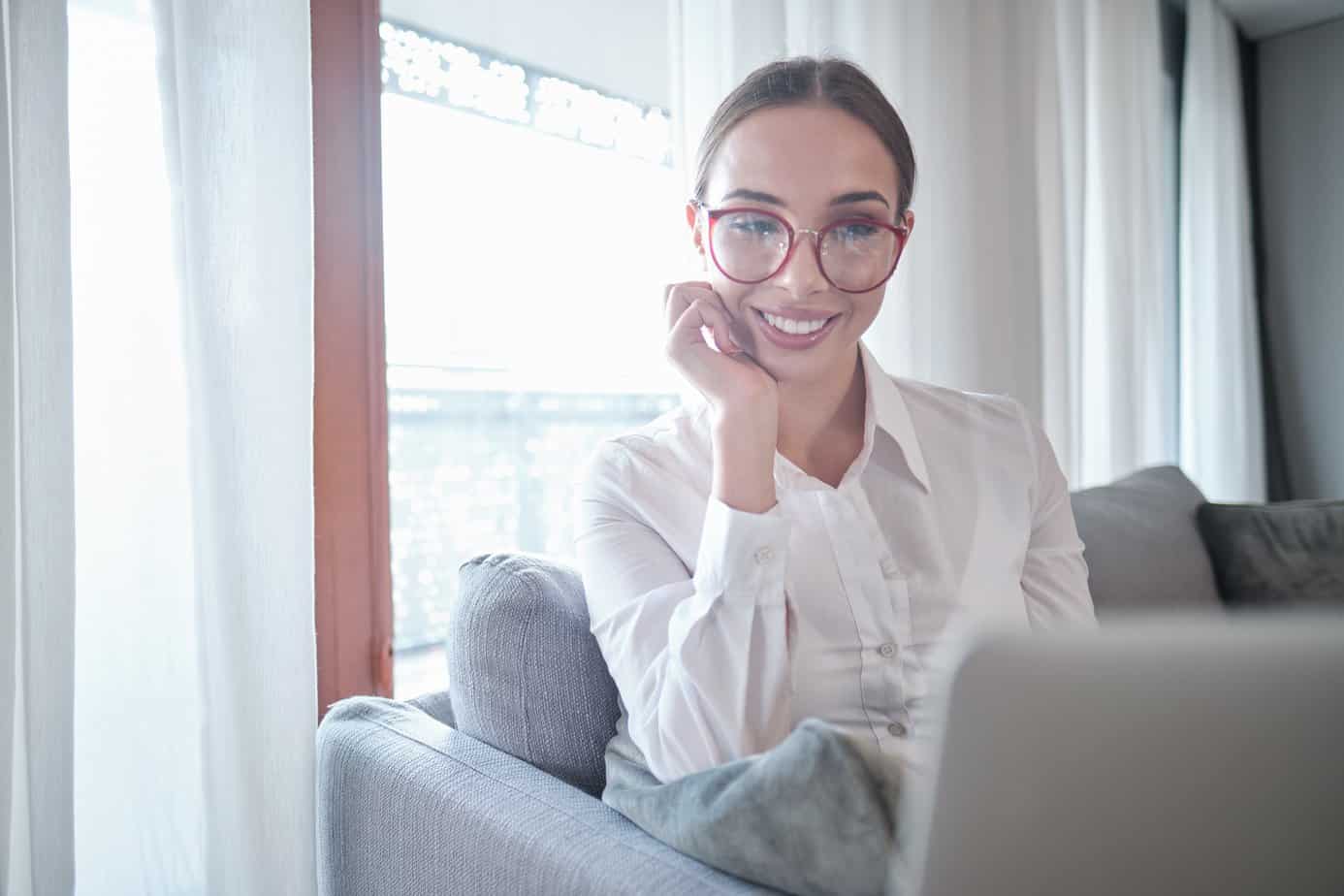 If you want to become a tutor on- or offline, refer to the steps below to get your business set up the right way. You could be on your way to helping students in no time at all.
1. Consider the Age Group
Think about the age or level at which you want to offer your services. This will help you get clarity on the types of subjects those groups will need additional help with. You can choose from all levels, it's just a matter of who you prefer to work with.
Ask yourself questions like, "Do I have the patience for this group? Does interacting with this group excite me? Will I be happy tutoring this group?" There needs to be some level of enthusiasm on your part in order to connect with your students and keep them engaged.
Related: How to Get Paid to Homeschool
2. Choose Your Specialty
As with any business, it's important to establish yourself in a niche. As a tutor, this is done by choosing the subject you will specialize in. Think of questions like, "What subjects excite me? What subjects do I feel most confident explaining? Will I be able to help students in this subject?"
Your comfort and confidence level will speak volumes to your students and/or their parents. If you hesitate and shuffle through tutoring sessions, you might lose clients quickly if they feel you are not up for the task. Finally, decide if you want to be an online or in-person tutor.
3. Create a Profile and/or Website
As an independent tutor, you need to have an online presence to attract students to your business. This could include setting up a professional page on Facebook, Instagram, or LinkedIn. You might also want to consider having a business website to post about you, the services you offer, and testimonials from previous students you have helped.
A website is not something to get stuck on so if you don't have time now, don't let it hold you up from putting yourself out there. You can always come back to it as you gain experience and gather information to create a portfolio.
4. Practice
Partner with kids or students in your neighborhood and ask them if you can provide tutoring services for discounted rates. You can get some practice in and build your confidence in the subject you chose to tutor. You will also get a taste of what really goes into a tutoring session and how long each session should take.
This is the best time to practice tutoring students in groups and individually. You adjust your prices to be more affordable while ultimately earning more per hour in a group setting, or you can seek out clients in higher income areas and tutor individuals. Depending on how much time you wish to spend tutoring, you can offers plans for both scenarios to reach more clients.
5. Market Your Services
You can't have a successful business if you don't tell anyone about it. You need to market your services so that people know they can come to you. Post on all of your social media pages, send out emails, create fliers for local businesses to partner with, and join Facebook groups to network with others. You could learn how other tutors market themselves or you could join local groups that allow you to post about your business.
Join local events to get your name out there as well. You can also host virtual events like a "meet and greet" or a free session to go over some common questions you receive. Whatever you can do to market your services will be beneficial to you in the long term.
Related: How to Become a Marketing Coordinator
6. Collect Testimonials
The most important part of nearly any business is collecting testimonials or reviews from clients. These are like gold because they help you drum up business for future clients. If they see others are happy with your services and receive positive results, they will be more likely to sign up with you for tutoring.
Alternative Tutoring Job Sites
Having your own tutoring business will bring you the most money. However, if you prefer to partner with agencies or online platforms, here are some alternatives to look into:
Care.com– This website is a great place to set up a free profile as a tutor and connect with both online and local students. You can specify your offers, prices, and availability all in one place. Parents and students search the platform based on their tutoring needs, and your profile surfaces if its a match. It's a great place to gain experience and collect reviews from happy clients.
Chegg– Chegg is a company that has been around for several years. It started out as a textbook rental and buyback program and has since grown to offer tutoring services. You can find older-level clients here such as high school and college students to tutor.
TutorMe– You can find all levels of students within the TutorMe site. It has a strict acceptance rate for students who want to join and only offers services to students who truly want to enhance their education. TutorMe pays you to help these students.
Pearson– Pearson is a famous worldwide textbook publishing company that offers services such as college tutoring. If you are interested in the college level, Pearson will teach you how to help your assigned students.
VIPKid– VIPKid is a popular language tutoring site based in China. American tutors help Chinese students learn English through VIPKid's lessons and methods. You get paid per 30-minute session with a student.
Questions New Tutors Are Asking
To understand even more what it will take to be the best tutor you can be, take a look at what others are asking. You can get a bigger picture of what tutoring can do for you.
How long does it take to become a tutor?
Because tutoring doesn't require any kind of certification, license, or education, you could essentially become a tutor overnight. It wouldn't take long at all to create a social media post or a profile on Care.com to start drawing in clients for your services.
If you want any type of certification, then the online course you decide to take will determine how long it will take you to become a tutor. Again, this isn't required. Some tutors believe it gives them additional credibility, however.
Is being a tutor worth it?
This will be a question only you can answer. If you find fulfillment both in monetary compensation and helping people, then this could be worth it to you. Everyone has a level of financial freedom they want to reach so tutoring may or may not fit that goal. If you are comfortable with your rate and the hours you want to work, then the answer to this question is a no-brainer.
In addition, it's always worth helping someone else feel good about their learning process and education as a whole.
Related: I Don't Want to Work
Which tutor makes the most money?
Some subjects might make more money than others. However, it really depends on your students, your location, and what subjects are most commonly requested in that area. Some parts of the country may emphasize science and math while others may emphasize writing and foreign languages. You could make a more comfortable salary for yourself if you charge what you are worth.
Is tutoring stressful?
This will depend on the level and subject you choose to specialize in. Some tutoring subjects could be more stressful than others. Additionally, if you tutor younger children, it could be more stressful to keep their attention. The answer to this really depends on your personality and what you deem stressful.
Is there a demand for private tutors?
Yes, there is a demand for private tutors. Students don't get enough time with their teachers in a classroom setting, let alone any one-on-one time. This might be exactly what a student needs in order to do well in school. You could be the perfect combination for any given student to help them succeed.
Related: How to Become a Private Photo Editor
What is the difference between a tutor and a teacher?
A tutor doesn't require any certifications or licenses while a teacher does. You also get to choose your salary versus a teacher who is on a fixed salary and can only receive a raise every so often.
Tutors get paid to teach one-on-one whereas teachers are teaching 20 or more students at a time. As an independent tutor, you are responsible for finding your students while a teacher is an employee of a school district and assigned a classroom of students.
Who Should Become a Tutor?
Anyone who has a passion for teaching, guiding, and mentoring the educational mind should become a tutor. As long as you have the patience and drive to help others with their learning, you can be successful in this career.
The biggest question you have to ask yourself is if you want to perform tutoring services full-time, part-time, or as a side hustle. This will give you a better idea of how many clients you will want to take on to fill your schedule and your bank account. Don't sell yourself short; you have much more to offer your students than you realize.
Related: Best Short Certificate Programs that Pay Well
---
We appreciate the time you've spent reading this post and your interest is not lost on us. Your thoughts, questions, or experiences related to the topic are most welcome. Each comment adds strength to our community. We ensure every comment receives our attention, and we take the time to provide thoughtful responses. Once again, thank you for being a part of this conversation. Click here to leave a comment.