100 Health and Wellness or Fitness Blog Name Ideas for Under $9
We foster relationships with brands we use and trust. The testimonials on our site represent real experiences, but they don't guarantee you'll achieve similar results. When you make purchases through our links to our partners, we may earn a commission. Your support helps us continue this work. You can read our full disclosure here.
It's incredibly exciting to find your passion and share it with the world. For the health- and wellness-focused, a blog is a great way to showcase their enthusiasm and benefit their audiences at the same time. To that end, you want to make sure that your blog name fully represents your enthusiasm and the information you have to share.
Naming a blog can be one of the hardest decisions you ever have to make. Your health and wellness site name needs to stand out and be memorable.
I have seen many bloggers put off launching their sites indefinitely because they get hung up on their blog names. Their invaluable content just sits there, waiting in the queue. This is an impossibly frustrating turn of events.
We can help you avoid that lull in launching your blog. Below are 100 health and wellness blog name ideas that can help inspire you to finally broadcast your hard work. All of them are available for purchase at less than $9 per year.
Three Things You'll Need for Your New Fitness or Health and Wellness Blog
Before you decide on a name, you first need three important things to help you start your blog. Take the following steps before diving into your new venture.
1. A Website Platform
I use the WordPress.org platform for my website because it's flexible, reliable, and FREE, and offers hundreds of free templates to help new bloggers get started.
2. A Host
A web host service connects your blog to the world wide web. Without it, visitors won't be able to see the website you've built on WordPress.org.
For this, I recommend Bluehost because it's beginner-friendly and cheap (I switched my host to something more robust and costly only after I began getting tons of traffic and earning a steady income).
Don't hesitate to select the cheapest plan on Bluehost to get started. You can upgrade at any time if traffic picks up.
3. A Domain Name Registrar
Namecheap is my favorite place to purchase domain names. There are so many affordable options, and the service is reliable and easy to use. Plus, if you have any issues connecting your domain name to your website, you can chat with a customer service representative and he or she will help you for free!
Related: 31 Of The Best Resources For Bloggers To Help You Make More Money
100 Available Names for a Health and Wellness Blog
At the time of publication, all of the health and wellness blog name ideas below were available for purchase on Namecheap for less than $9.
Act fast to lock in your blog name!
Oh Healthy Days
Healthier Version of You
Wake, Run, Conquer
Healthier Goddess
The Vegan-ite
Healthy-ish Mom
Health is My Lingo
Speak Healthy to Me
Vegetarian and Beyond
I Dream of Running
Invasion of Enzymes
The Protein Finder
The Protein Corner
Body Achieves; Mind Believes
Striving and Vibing
The Key is Balance
The Fit (Your Last Name)
(Your First and Last Name) Fitness
Jogging All Day
No-Scale Lifestyle
Forever Balanced Lifestyle
Eat, Love, Exercise
Spreading Hummus
Lettuce Eat Clean
Ferocious Vegan
Wellness Begins Within
Active. Happy. Healthy.
The So-Full Vegan
Purposeful Consumption
Eat, Hydrate, Sleep, Repeat
Garden-Fresh Lifestyle
Good Carbs Only
Running for My Soul
Be Happy-Heart Healthy
Full Wellness Ahead
Hospitable Health Nut
Just Keep Active
Health and Wellness Inspo
Prime Workout Time
Living for Another Day
Healthy as a Bull
Health is My Luxury
Healthy Habits, No Limits
Striving for Healthy
Healthy Eating 123
Safe Food for Health
My Healthiest Version
Loving Healthy Me
Powering the Body
Eat Well With Others
Will Exercise for Food
Health, Wealth, Gratitude
Think Healthy Thoughts
Good for My Health
Positive Mind Vibes Life
Taking Care of Body
The In-Shape Mom
Gym Rat Power Hour
Yolked Out
Fruition is the Mission
Athletic Mom Club
Healthy Foodie Lover
Daily Dose of H2O
The Art of Healthiness
Yellow Polka Dot Machiney
Elliptical My Life
Bench Press This Life
Only the Healthy Stuff
Yummy Organic Nutrition
Sensible Protein
Playing Workout Tapes by Fonda
Nutrition Exposition
Spinach on Wheat
Leafy Greens Mighty Machine
Strong Enough for Me
Nourishing (Your Last Name)s
Living That Fit Life
Meat Head Club
Number One Fitness Plan
The Fitness Days
A Mission to Fitness
I Call it Fitness
Witness This Fitness
The Fitness Coast
Squats for Gains
Lunge for Health
Moving it to Fitness
Wishing on Fitness Stars
Living on a Treadmill
Treadmill Made for Walking
Stairway to Healthiness
Organic Chameleon
Turn Back Pounds
Shaker Breakers
Fully Fitness Mom
Holistically Possible
Twinkle Twinkle Healthful Life
Up and Down the Stairmaster
Avocado Toast and Caffeine
Related: 100 Food Blog Name Ideas
Five Tips to Choose a Blog Name for Health and Wellness Topics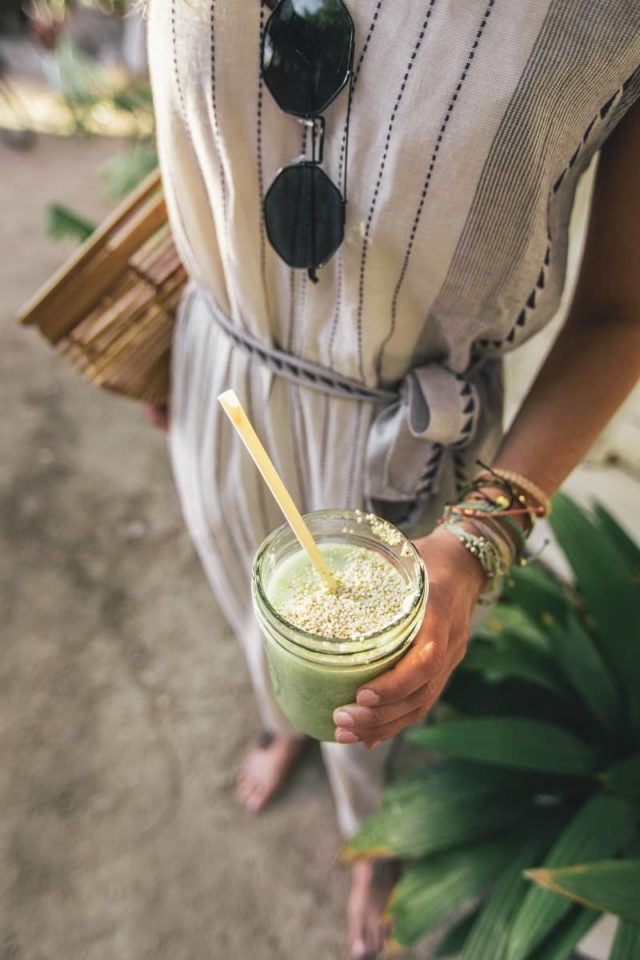 If you didn't find quite the right fit in the above list of fitness blog name ideas, think of them as merely inspiration to help you create your own. No one knows your blog better than you. The following tips will assist you in coming up with that perfect health blog name for yourself.
1. Try a Domain Name Generator
Using a name generator makes finding the right blog name easier than ever. You may have an idea of what you want to call your blog, but if your chosen domain isn't available, the generator can suggest a variation that is. Use Namecheap's domain name generator for easy picking.
Related: Get Paid to Exercise
2. Use Keywords
If you know what keywords your blog readers search for on sites like Google and Pinterest, try to use one or two of them in your blog's name. Keyword research will not only help you name your blog, it can also help you choose the right topics to cover from the moment you launch your site. Check out my eBook Get Your Keywords Together to help make your blog a success.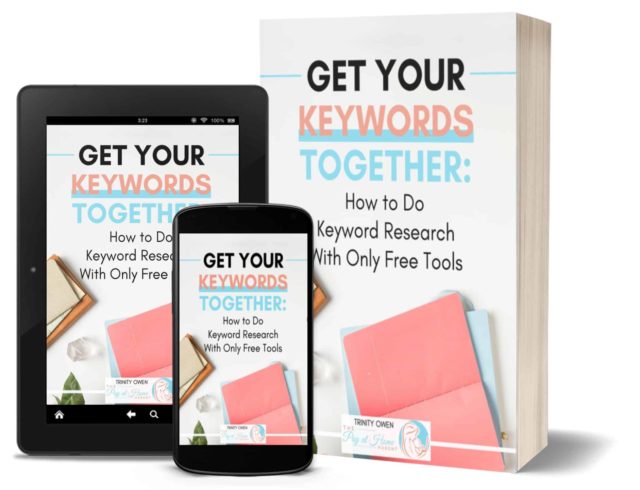 3. Add Your Own Name
If you don't plan to ever sell off your blog, consider using your name as the blog name. You don't have to use your full name if you don't want to. Use your first or last moniker within the domain and then add other words around it.
For example, try something like "HealthwithMark" or "JaneSmithWellness" – or any other similar variation.
Related: 100 Finance Blog Name Ideas
4. Play Around with the Words
It's fun to use a catchphrase as a health blog name. If the one you like is used or trademarked, get creative and play around with the words until you find the perfect combination. You'll want to avoid any legal issues that come with trademarks.
What you don't want to do is just add an "S" or "Y" to your name. For example, if HealthNut is taken, don't just go with "HealthyNut" or "HealthNuts." These are too similar to the original domain, and can become confusing for your audience. This is problematic because it can take traffic away from your site.
5. Don't Settle for Only A .Com
A .com is popular for web address endings, but it isn't the only choice. Try using a .net, .blog, .site, or other ending to open up more opportunities for a blog name.
For a health and wellness blog, you can also get creative by putting part of your blog name at the end. Examples would be JaneSmith.health or MyBestSelf.health, to name a few.
Related: 100 Travel Blog Name Ideas
What Name Did You Decide to Use? Launch Your Blog Now
Now that you have created the perfect name from these health and wellness blog name ideas, it's time to start your blog. Getting your site out there for people to start reading is important in establishing yourself as a legitimate health and wellness professional.
Showcasing your knowledge is a great way to make money blogging. Share product recommendations from companies you like, which can lead to generating revenue as an affiliate.
We appreciate the time you've spent reading this post and your interest is not lost on us. Your thoughts, questions, or experiences related to the topic are most welcome. Each comment adds strength to our community. We ensure every comment receives our attention, and we take the time to provide thoughtful responses. Once again, thank you for being a part of this conversation. Click here to leave a comment.