Poshmark Review: Is It The Best App to Sell Clothes Online?
One of my favorite sites, KashKick, offers tons of ways to earn real cash online. If you're not already a member, give it a shot! Here are five things you can do to make easy money on the site:
Play games (up to $125 each)
Test apps (up to $125 each)
Buy lottery tickets (an easy $8)
Try popular brands (always changing)
Answer surveys (quick cash in minutes!)
Seasons come and go. Often that means I'm cleaning out my closet to make way for these changes. It makes me sad to know how much I spent on clothes and now I don't need them. So, I wanted to find a way that I could recoup the money I had spent. This led me to learn about selling on Poshmark.
The great thing about selling clothes on Poshmark is that it's great for selling extra clothes or it could be turned into a business. After learning how to sell on Poshmark, I knew others would be interested to learn as well.
Poshmark is a place to go to for money-making opportunities. In this Poshmark review, you'll learn tips for selling on Poshmark and how it works. If you are serious about starting up a reselling clothing business, keep reading to find answers to your questions.
Our Popular Money-Making Offers
Sign up with each of the following companies to maximize your earning potential.
$10 sign-up bonus
Pays to take surveys, complete offers, shop online, and much more
100s of other paid tasks
Awards cash and gift cards
$5 sign-up bonus
Pays to play games, watch videos, answer polls, and much more
100s of other paid tasks
Awards cash and gift cards
What is Poshmark and How Does it Work?
Poshmark is an online marketplace where people can list items for sale for others to purchase. Simply take a picture of the item, write a description about it, and list it with a price on the site.
It is a user-friendly site that also offers an app to download, which makes listing items quicker. Poshmark also provides sellers with pre-paid pre-addressed labels for all sales you make so that you can quickly ship your item off to its new owner.
Related: Get Paid to Become a Clothing Tester
What to Know Before Selling on Poshmark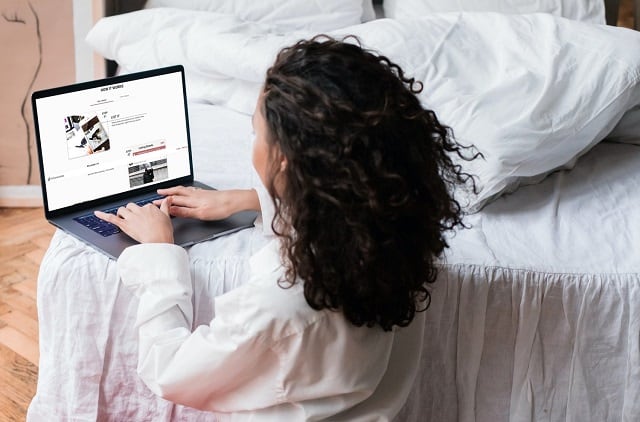 No matter what you choose to do in life, it is always a good idea to weigh the pros and cons first. The same goes for Poshmark:
Reasons to Sell on Poshmark
Free authentication on luxury products. For all items $500 and up, Poshmark offers free authentication. Once purchased, the product is shipped for free directly to Poshmark headquarters for evaluation to inspect its authenticity before being sent to the purchaser. If the item cannot be authenticated, the purchaser receives a full refund immediately.
Prepaid shipping labels. Prepaid labels can be conveniently printed from home so there is no need to take a trip to the post office.
Smartphone app for easy item listing. In a few short minutes, sellers can snap a picture of an item, list it for sale, and make money right from their smartphones.
Reasons to Avoid Selling on Poshmark
Seller fees. Fees are applied on all items. Items sold for $15 and under are charged $2.95. For items sold over $15, the seller keeps 80% of the sale and Poshmark keeps the other 20% as commission.
Low Trustpilot rating. Poshmark ranks 1.6/5 stars from reviewers.
Tends to favor buyers. Many retailers focus on the "customer is right" approach, which is also how Poshmark operates. Based on reviews, Poshmark takes the side of the customer versus the seller in many discrepancies.
Customer service is hit or miss. Sellers report that the customer service is not always helpful.
Related: Best Online Shopping Sites in the USA
How to Sell on Poshmark
To get started with your Poshmark account and start selling, follow this step-by-step guide about Poshmark for beginners.
Step 1: Download the App
Download the Poshmark app from the Apple Store for iPhone users or from the Google Play Store for Android users. Create your seller profile with your name, email, and other information requested. Add your bank account information to be able to receive your funds by direct deposit.
Related: Best Delivery Driver Apps
Step 2: Snap Pictures and List Items for Sale
Take pictures from your phone of the item(s) you wish to sell. Write descriptions about the items and give as much detail as possible. Select the category that accurately represents the item, add your price, and list it.
Related: Get Paid to Take Pictures
Step 3: Accept (or Reject) Offers and Ship
Wait for buyers to contact you about the item or wait until a purchase is made. You can then accept or counter the offers made for the item. Print the shipping label once an offer has been accepted and drop the item in the mail.
Related: Get Paid to Read Email
More Popular Money-Making Offers
Earn more money in your spare time with these reputable companies.
Free PayPal cash
Paid surveys and web searches
Earn easy cash back
Get paid directly to your PayPal
PayPal, Visa, Amazon, etc.
Pays you to do NOTHING (with SJ Pulse)
Simply install the software
Participate in paid surveys & studies
What to Sell on Poshmark to Make Money
While selling on Poshmark is popular for clothing items, there are many other items you can flip for cash. Here are some ideas of what to sell on Poshmark to make money.
Clothing
Clothing for men, women, and children is often sold on Poshmark. Items must be new or gently used. Used clothing must be in good condition and accurately described in the description portion of the listing.
Items that cannot be sold include used underwear and other items that do not fall in the specific categories available to choose from on the site.
Jewelry
Jewelry and other accessories that are brand new or in good condition are allowed to be sold on the Poshmark. Items derived from threatened or extinct species are prohibited.
Makeup
Unopened, brand new makeup and other personal care items are allowed. Items must have never been swatched and must be alcohol and aerosol-free. They must all be in the original packaging as well. Items must not be replicas or "inspired by" other brands.
Some Home Goods
Home decor containing tiger, shark, turtle shells, whale, etc. are prohibited for sale on the site. See a full list of prohibited home goods items on the Poshmark site. Items that do not fall under the home goods categories when listing cannot be sold.
Select Pet Items
Pet items must be correctly categorized when creating the listing for it to follow guidelines. If there is no selection for the item you are selling, it is not allowed to be sold on the site.
Related: Stay at Home Mom Business Ideas
Where to Get Clothes to Sell on Poshmark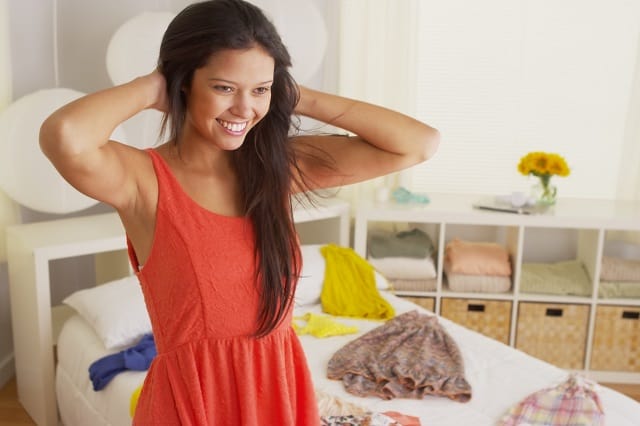 If you are serious about creating a side hustle from selling on Poshmark, here are some ideas for where you can get clothes to sell for a profit.
Your Own Closet
Go through your own clothing items and find things you no longer wear and sell them. Your loss can be someone else's gain.
Ask Friends and Family
Ask your friends and family to donate their gently used clothing to you. Collect from them to have a larger selection for buyers to purchase from you on Poshmark.
Second-Hand Stores
Expensive brands sometimes end up in second-hand stores and can be priced for a steal. Buy them and turn around to sell on Poshmark for a profit.
Related: Where to Sell Baseball Cards
Garage Sales
Often, garage sales have some unique and great finds. Search your local neighborhoods for garage sales and sift through the clothing being sold. You might just find some items too good to pass up.
Flea Markets
Haggle with flea market sellers for clothing items for cheap. Some items come in their original packaging, which means you can make more for selling it on Poshmark as brand new.
Tips for Selling on Poshmark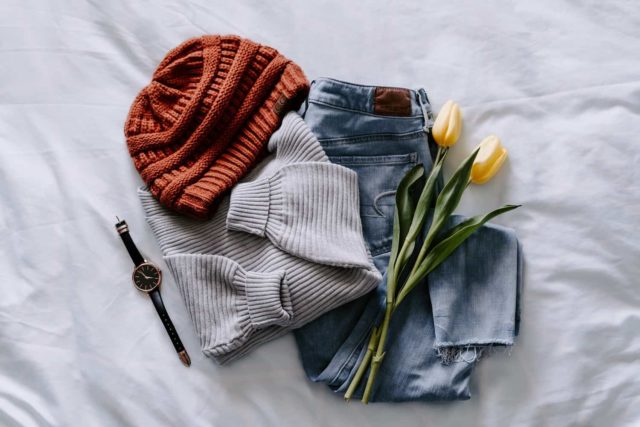 The secret to being successful in selling on Poshmark includes more than just finding clothes and listing them. Take a look at these tips on how to sell on Poshmark and be successful at it.
Find Popular Brands
High searches on the platform include popular brand name items. Many buyers are looking for a deal on hot items. Selling brand name items that will attract customers will be the best way to make money fast.
List Similar Items in Lots
Poshmark allows sellers to offer discounts to buyers if a buyer purchases multiple items from the seller's Poshmark closet at the same time. This helps the seller save time on packaging and sending. Additionally, it helps a seller clear out their closet faster.
Take Stunning Photos
Accurate representation of items is important. Take stunning photos to increase sales. Put items in a place with great lighting to showcase all their beauty.
Leave Room for Profit
Increase your selling price enough that you will make a profit. Calculate the seller fees and factor in the profit margin. This will ensure you are actually making money on items instead of breaking even or worse, losing money.
Market Your Poshmark Closet
Make sure you are telling others about your Poshmark closet. Use social media to your advantage and market items that are in your closet to your followers. Create a website and share the items there as well. Use Pinterest to drive even more traffic and sales to your closet.
Trends Sell
Keep an eye on the current trends and sell items that are hot in the marketplace. Trends come and go. It's important to notice any changes.
Related: 10 Ways to Get Paid to Post Ads for Companies Online
Poshmark Alternatives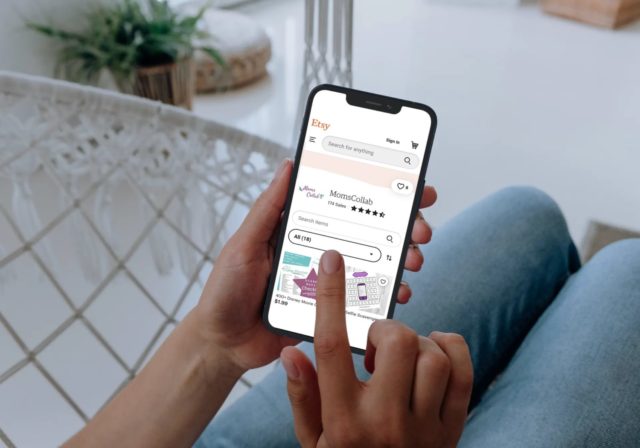 Poshmark has poor ratings on Trustpilot. That can deter people from wanting to use the site. There are other sites similar to Poshmark that you can consider selling on instead.
Mercari
Poshmark is geared toward higher-end brands while Mercari allows a wider selection of items that can be sold from many brands. Both platforms allow sellers to upload clothing items for sale.
ThredUp
With ThredUp, sellers request a bag that is sent to their home and they fill it with whatever items they are trying to get rid of. Afterward, ThredUp goes through the items to determine what is sellable or not, giving you a potential for less profit. Both sites are used in the same way, which is to sell gently used clothing.
Etsy
Etsy shop owners sell all kinds of items, which includes old clothing. Both sites allow sellers to upload items for sale and the processes are similar.
Related: How to Start an Etsy Shop
Shopify
With Shopify, the items you sell are in your control. You get to choose what kind of items you want to list for sale. Both sites allow sellers to list, but Poshmark is a marketplace people go to find your items. With Shopify, sellers have to generate traffic to get the sales.
Related: How to Start a Shopify Store
More Things to Know About Selling on Poshmark
Here are some frequently asked questions about Poshmark. Learn what others want to know about the site before you start selling.
Do you wash clothes before selling on Poshmark?
Yes; the same way you wouldn't want to buy something that isn't clean, buyers do not want to buy items that smell or are dirty.
Does Poshmark provide boxes?
Poshmark provides the shipping and pre-addressed labels, you provide the shipping materials which includes boxes.
How much does the average Poshmark seller make?
The amount someone will make on the platform will range widely. There are many variables to consider. Reading answers from Reddit users, some Poshmark sellers make anywhere from $300 up to $1,000 per month.
Is It Worth It to Sell on Poshmark?
This answer will be different for everyone as Poshmark isn't for just anyone. There are pros and cons to selling on the platform. So, you have to determine for yourself if it is worth it.
Think about the true reason why you are considering this platform to sell clothing. From research for this Poshmark review, I've learned that it's more profitable to have your own website or go with a site that has lower selling fees. If you just want to sell here and there, Poshmark might be worth it.
Now that you know Poshmark is legit, you can make the best decision about where to sell clothing.
---