How to Get Paid to Sing Online or In Person
One of my favorite sites, KashKick, offers tons of ways to earn real cash online. If you're not already a member, give it a shot! Here are five things you can do to make easy money on the site:
Play games (up to $125 each)
Test apps (up to $125 each)
Buy lottery tickets (an easy $8)
Try popular brands (always changing)
Answer surveys (quick cash in minutes!)
Whether you're an experienced singer or it's just something you love to do, there are plenty of ways you can get paid to sing. Singing is an art, and it takes talent to flourish in the business. If you are seeking more opportunities to get paid to sing, then you will be happy to know there are plenty of ways to make some extra money while singing.
As a singer, your passion lives deep within you, and your desire to use your voice to create beauty is commendable. Don't waste your gift waiting for the perfect gig; find ways now where you can make a difference in other people's lives by giving them the gift of your voice.
If you haven't quite found your sweet spot on how you can make money singing, then take a look at the ten ways listed below to find the right singing job for you. The great part about finding ways to get paid to sing is that you don't have to choose just one way to do so. Diversifying your income will be beneficial for your finances.
Our Popular Money-Making Offers
Sign up with each of the following companies to maximize your earning potential.
$10 sign-up bonus
Pays to take surveys, complete offers, shop online, and much more
100s of other paid tasks
Awards cash and gift cards
$5 sign-up bonus
Pays to play games, watch videos, answer polls, and much more
100s of other paid tasks
Awards cash and gift cards
10 Best Ways to Get Paid to Sing
The following ways to get paid to sing include actual singing jobs. These are the most popular ways to make a living as a singer.
1. Get Paid to Sing Covers
Cover songs are a way for singers to get their voices heard. A singer performs a popular song and sings it with their own flare. This catches listeners' attention because they know the song as it's originally performed, but then they get introduced to a new way to sing it by hearing from a new artist.
Sing covers for others or find opportunities through Pandora. You can either get paid per song or on a more permanent routine. Each song will pay different amounts, but it is about getting exposure to more opportunities that will be most rewarding.
Related: Best Jobs for Stay at Home Moms
2. Land Local Singing Gigs
Check out your local popular spots that offer singing gigs. Many restaurants, bars, and family-friendly events look for singers to provide more entertainment options for their customers. This is a great way for the venue to bring in more business, especially if their customers refer others because of your singing. More customers mean more business for you and the venue.
Other singing gigs can be for birthday parties for kids and adults. Partner up with a local band and see if you can sing for them at their gigs to enhance their performance. Make this a long-term agreement or just make your own debut with them.
3. Become a Music Teacher
Many school districts still offer art and extracurricular activities to enhance children's learning abilities. These activities free their young minds to focus on something in a different way versus traditional ways of learning math, science, or reading. Become a school music teacher and help students find their hidden talents.
If there aren't any available positions at schools, then open your own business as a music teacher. Children and adults could come to you for their singing lessons.
Related: Get Paid to Teach Online
4. Sing Telegrams
A singing telegram is someone who gets paid to sing fun tunes like Happy Birthday or holiday classics to another person at their home or work. This person usually dresses up for the gig, finds the person to sing to, and then usually leaves the person with a salutation from the person who paid for it.
It is similar to buying flowers for someone or ordering a pizza. Customers purchase the singing "package" from the company, they pay the singer to go out and sing the selected song, and then the order is complete. It can be a fun job to work as a singing telegram. As a singer, you would get paid a flat rate plus any tips that you make.
Related: Get Paid to Watch Netflix
Best Ways to Make Money Singing Online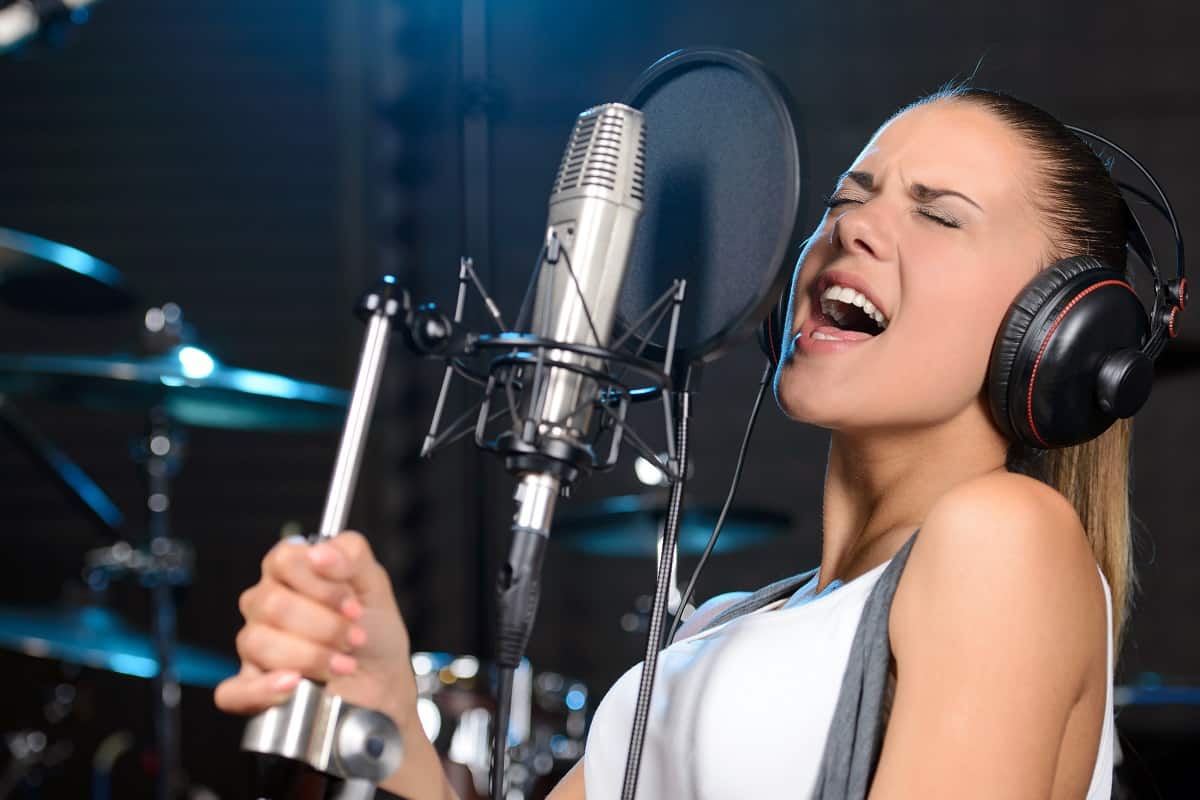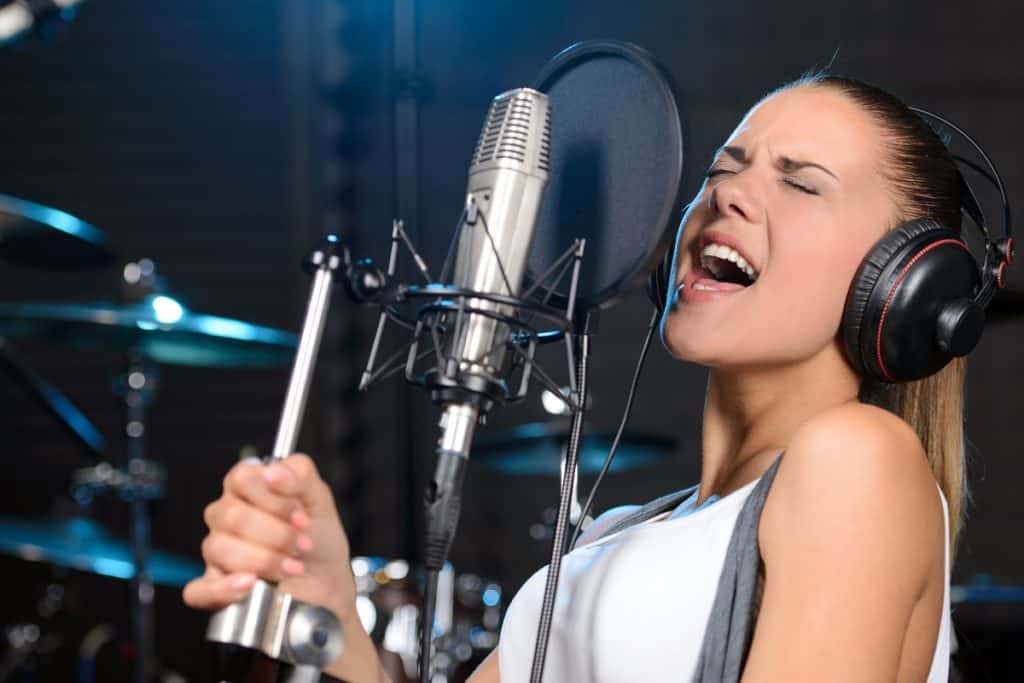 Going out to find money-making singing jobs can be tough. While you are waiting for in-person singing jobs to pick up in volume, consider how you can earn money by singing online to help keep your income healthy.
5. Sing on Your YouTube Channel
I am sure you have heard just how many people catch their big break just from performing on their YouTube channel. Stars like Justin Bieber were found on YouTube and have since made it big because of their courage to put themselves out there to get discovered. Consider doing the same thing by creating your own YouTube channel dedicated to your singing talents and techniques.
Perform live often on your channel to really showcase your skill. Make sure you allow ads on your videos so that you can get paid for your singing. Ads pay in two ways. The first way is through ad views, which is determined by how many people see your video and see the ads. The second way is through ad clicks, which means you get paid every time one of your viewers clicks on the ads.
Another way to monetize your channel is to become a product reviewer and get paid to share your favorite music software, instruments, microphones, and sheet music with your viewers. There are so many options, and sharing your opinions and knowledge can be helpful for your audience and help you get paid to share links to the products and services you love.
More Popular Money-Making Offers
Earn more money in your spare time with these reputable companies.
Free PayPal cash
Paid surveys and web searches
Earn easy cash back
Get paid directly to your PayPal
PayPal, Visa, Amazon, etc.
Pays you to do NOTHING (with SJ Pulse)
Simply install the software
Participate in paid surveys & studies
6. Start a Singing Tutorial and Techniques Blog
When people start up a new hobby or want to learn something new, they often search the internet to find resources. You could get paid to blog by publishing resources for new and upcoming singers who are looking for tutorials, tips, and techniques for their singing hobby.
Create your own blog around all things singing-related. Help newbies learn from an experienced singer so that they can become successful. Keep making new content so that these new singers can depend on you for your expertise and value. You can also display some ads and affiliate links on your blog posts so that you can earn an income while blogging.
Related: Get Paid With Voice Acting
7. Offer Voice Overs on Fiverr
Voice overs can be needed for a number of projects. Some of those jobs can be for singing roles for children's shows or movies. Offer your singing voice-over services on Fiverr to get connected with clients who need your talent. As a new singer, you may start out with lower-paying jobs. However, this is a great way to gain experience and exposure.
8. Offer to Sing Jingles
You can use the freelance marketplace called Fiverr to search for jobs that pay you to sing jingles online. Jingles could be used for commercials, radio advertisements, and more. Your singing services could be the next hit with listeners. Record online and send over your jingle when you are finished.
Related: Get Paid to Narrate Books
9. Teach Online Singing Lessons
Make your own singing job from home as an online teacher. You can reach more singing students by offering your teaching skills online. You could meet with more students in less time.
Charge each student for an hour per week or a specified amount of lessons. The students can agree to a package deal. Record each of your students' online sessions with you to help them see their progress and notice how much they are improving.
10. Write Songs for Others
Singers can write songs for other artists. As a songwriter, there is a level of singing ability that you should have in order to write songs that can be sung by others. It's not like writing a story and then leaving it up to someone just to read out loud. There are certain rhythms and musical rules to follow in songwriting. A singer would make a perfect songwriter because of their experience singing themselves.
There are a couple of ways to get paid to write songs. You can sell the lyrics as a one-off final sale to another singer. On the other hand, you can enter into a royalty agreement that allows you to get paid a set amount of money every time the song is played for life.
Related: How to Become a Freelance Writer
Singing for Money Can Be Rewarding
As a singer, it is a dream come true to land that perfect gig. Unfortunately, it's not always easy to do. Additionally, some singers don't want the pressure of becoming famous, which makes it nice to know there are other ways to get paid to sing.
Depending on your lifestyle, you can find a number of ways on this list to increase your monthly income as a singer. Pick one or many of the ways listed here and set your life up the way you want it as you progress through your singing career.
Related: Get Paid to Listen to Music
---