How to Flip Money Online or In Person (25 Legit & Legal Ways)
Last Updated May 12, 2021
No matter where you look on the internet, it seems like someone is trying to scam others out of their hard-earned money. Money flipping sounds fairly close to those money scams, don't you think?
But I'm not here to teach you how to "create" money out of thin air. Instead, I'm going to show you how to take the money you have now and turn it into more money.
The premise behind how to flip money seems like a lose-lose situation for most. But truthfully, you can actually flip cash without getting caught up in a scam.
Quite honestly, once you've encountered a scam or two–like when the Prince of Persia emails you about a 10 million dollar transaction, or when you're unheard of family member leaves you 2 million in cash– then you become all the wiser.
But did you know there are several ways you can actually flip money legally and legitimately? I have found several ways to flip money fast and I actually do them every day.
I've learned how to flip 1000 dollars fast without scheming others out of their hard-earned money. It's easy to make money by flipping money.
What Does Money Flipping Mean and How Does It Work?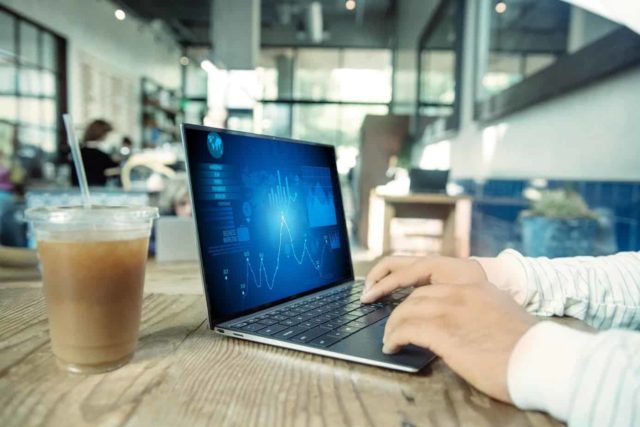 Before we go over how to flip your money, we first have to define what it means to flip money.
Whether you're a business owner selling goods or a service provider selling time and skills, you're already flipping money.
Money is just a placeholder for value. Regardless of whether you're offering physical items or your time in exchange for payment, you're basically already flipping money.
It's obvious that money flipping is possible; you're already doing it every day. But the question still remains: Are there any legitimate ways that you can flip money legally without having to participate in the daily grind? Is flipping money legal?
The short answer is yes. The long answer is below.
25 Legit Ways to Flip Money Online
If you have access to the internet, you can potentially flip money quickly from the comfort of your home using these simple methods.
1. Flip Art Shares
Flipping art involves buying and selling shares of valuable art pieces. It can be a lucrative investment if you have the time and patience it takes to wait for the right time to sell or buy.
Masterworks is an online platform for buying and selling shares that represent art pieces. The company researches and finds the best artists, purchases the art, secures it, and holds it for 3-10 years before selling it.
Anyone can invest in the art pieces, and you can potentially flip your shares on the site's Secondary Market at any time.
According to Artprice.com, the growth in value of blue-chip art has exceeded the S&P 500 by 180% between 2000 to 2018.
Masterworks is currently the only place that you can invest in shares of art. It's an exclusive membership site that proudly delivers high-quality investment options.
I personally invest money in artwork using Masterworks.io.
When I first started researching the company, I was disappointed by all of the outdated reviews that misrepresent the company with incorrect information. That's why I decided to compile a
detailed review of Masterworks
based on my current experience investing with the company.
2. Flip Money on InboxDollars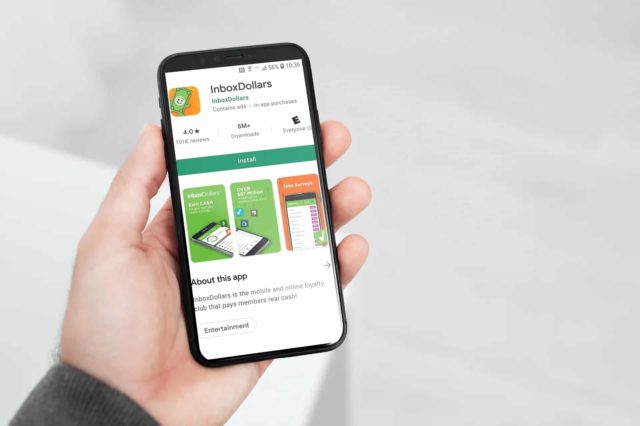 InboxDollars is a microtask website that pays its members to do all kinds of easy gigs like answer polls, print coupons, watch videos, and much more. The site even offers different ways to flip your money.
For example, you can check out InboxDollars' offers section and find opportunties like these:
Open and fund a new bank account and get a cash bonus: If you have the cash to flip, choose a new bank on InboxDollars' partner list and earn up to $150 when you fund the account.
Play games for real money: There are opportunities to purchase new games and get paid to reach new levels. For example, you can earn up to $18 to reach level 13 in Board Kings. There are different games to choose from depending on your interests.
Try new products or services: You can sign up for free trials of different services or buy various products and get your money back. As long as you cancel any ongoing subscriptions or follow-up orders, you can potentially walk away with more money than you spent, and you'll get some freebies in the process.
There are many other opportunties to flip money on InboxDollars. Each offer has its own rules and payout, so it's best to look through them and choose the ones that will earn you the most money. To learn more about the company, check out my InboxDollars review.
3. Flip Your Stocks on Robinhood
Stock and equity markets are ideal for both short- and long-term investing. You can flip stocks for a quick profit day trading, or invest for a longer time period in order to earn more in the long term.
All you need to do is predict the market accurately, and buy, hold and sell at the right time. It's not easy, and a bad prediction could leave you with less money than you started with.
If you don't mind the risk, then using a free app like Robinhood can help you get started. There are trading rules in place to protect both your money and the company's, but once you learn them, you can potentially earn money flipping stocks on Robinhood.
New members get a free stock valued between $3 and $220. Sign up for free to see what your stock is valued at! It can help you fund your account for future flipping.
4. Flip Second-Hand Items
Have you ever heard of flea market flipping? It's all the rage in the money-flipping industry.
And it's exactly what it sounds like: find items at a discount and flip for a profit. You can learn what it takes in this free online workshop.
The strategy you'll learn in this free 75-minute class is the number one way to flip money in a day. And there's no limit to how much you can flip–if you put in the time. You can even do this without investing much money into stock to sell.
If flea market flipping sounds like something you'd like to do, grab your free seat here. You'll learn from the best flipping teachers, Rob and Melissa.
Why should you trust them? Well, this couple earned over $133,000 in their first year of flipping on the side! They are pro money flippers, and they have taught more than 500 students how to do the same.
5. Flip Shares of Real Estate
You don't have to purchase property yourself to flip money using real estate shares.
Instead, you invest in a portfolio of real estate and receive dividends on your return. With just one investment, you can start earning right away in this lucrative real estate opportunity. You can also choose to sell your shares if they increase in value.
With Fundrise, investors (that's you) pay a 0.15% annual investment advisory fee. This breaks down to approximately $1.50 for every $1,000 you invest. Separate from this, standard portfolios pay 0.85% per year for every $1,000 invested, meaning $8.50 per year. Their minimum investment is $500.
CrowdStreet offers fee-free crowdfunding investment opportunities. Their investment minimum is $25,000 on the majority, while some investments require $100,000.
Related: How to Make $500 Fast
6. Flip Shares of Your Diversified Portfolio
If you're wondering how to flip $1,000 dollars, a great option for beginners is to diversify your investments. These all-in-one investing solutions let you invest on autopilot so you don't forget to add your contributions.
With Wealthsimple, you can set up automatic deposits to a diverse portfolio. They help you choose your portfolio based on your comfort level for risk.
The dividends you earn are automatically reinvested and your account is always adjusted based on any market changes. Your account fees with Wealthsimple will vary depending on the amount you invest.
A free automated investor platform is M1 Finance. Invest in a strategy that is right for you. Automate your contributions so that you are always on track with your investment strategy. There is no need to manually trade.
7. Flip Money with Swagbucks
Swagbucks is a popular platform for free members to earn rewards called Swagbucks doing easy tasks like searching the web, watching ads, playing games, completing questionnaires, and more. A new way to earn more Swagbucks is to flip your earnings by entering Swagstakes.
For example, by entering Swagstakes, you have a 1 out of 3 chance of doubling 50 SB to 100 SB, or a 1 out of 3 chance of flipping 200 SB (worth $2) to a $5 Amazon gift card. The higher the stakes, the better the odds of winning. If you're feeling lucky, it can potentially be a quick way to flip a few Swagbucks into some real cash.
Join Swagbucks for free and start flipping some SBs into real cash.
Once you earn at least 140 Swagbucks (SBs), you can cash out for a $1 gift card to Amazon or wait to accumulate 300 SBs for a $3 gift card. You can also cash out via PayPal or a Visa gift card starting at 500 SB worth $5.
You can learn more ways to make money on Swagbucks in my full review.
8. Flip Your Spare Change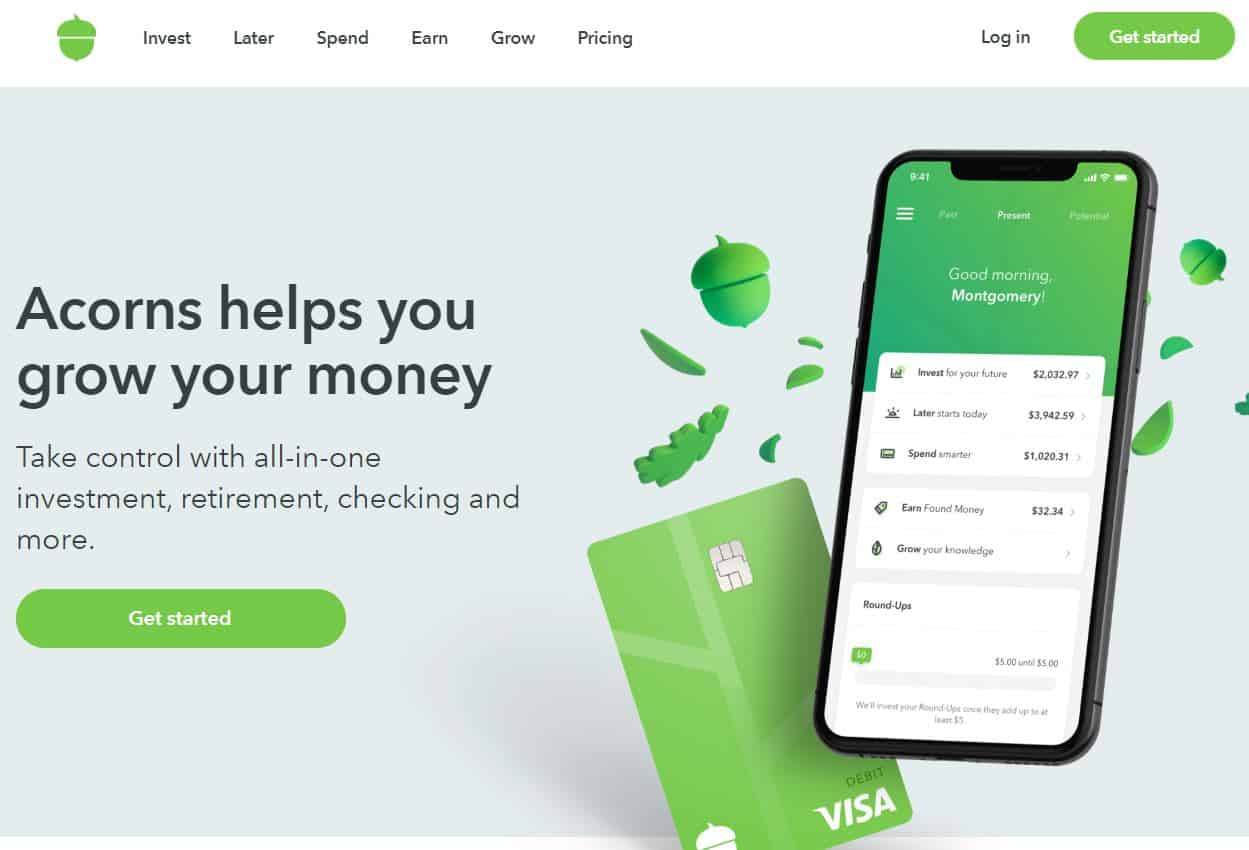 Investing money is the best way to flip money passively. It's one of the only ways you can truly make money while you're sleeping. I like to use an app like Acorns to invest automatically.
If you have little money available to invest, Acorns makes it easy. Instead of committing to a set dollar amount per month, you can have Acorns round up and invest the spare change from your everyday purchases.
For example, if you spend $24.75 on gas using a credit or debit card connected to your Acorns account, the app will round up your purchase to $25 even and invest the $.25 excess on your behalf.
As time goes on, you'll invest more money without noticing a difference in your cash flow.
This is also great to teach the younger generation how to flip money as a teenager with their birthday and Christmas money.
Sign up for an account with Acorns to start investing immediately.
9. Flip Your Own Knowledge
You don't need to go to college full time to learn a new skill or trade. Whether you take an online course, study for a new certification, or hire a one-on-one coach, each investment helps you flip your money into a new service you could offer.
Some of my favorite online trainings are FREE (with the option to purchase the full course to learn more if you like it). If you are wondering how to flip $500 dollars, then consider investing it into an online course that resonates with you. It can help you improve existing talents or learn them from scratch:
Proofreading. If you enjoy reading through content and pointing out the spelling and grammar issues, then consider learning how to become a proofreader.
You can check out Caitlin Pyle's free online workshop to learn if proofreading is a skill you'd like to invest in.
Freelance writing. If you can put your thoughts in writing in a clear and interesting way, then a great skill to learn is how to become a freelance writer.
Holly Johnson earns a 6 figure income as a freelance writer and helps others get started in her free online workshop.
Photo editing. For the artistic and creative individual, consider learning how to become a photo editor.
You can start with Katie Rivera's free training video to see if investing in your photo editing skill is right for you.
When I want to flip 500 dollars fast, I invest it into myself. Once you learn a new skill set, that initial investment could help you earn thousands upon thousands of dollars.
Related: How to Make $5,000 Fast
10. Flip Products on Amazon FBA (White Labelling)
When you think of Amazon, do you think of a major eCommerce website that dominates online sales, or do you think of the small businesses and individuals who make money selling on Amazon? Truthfully, you should consider both.
There are millions of active sellers on Amazon who flip money on autopilot. There are different ways to build an income selling on Amazon, whether it's to white label or rebrand products as your own or to drop ship products from trusted brands.
Vik JC is an Amazon guru who wrote a free eBook called 5 Simple Steps to Profitable Amazon Selling. In it, he breaks down the money flipping process that most successful Amazon sellers use to make residual income from their online stores.
The low-startup-cost method that Vik JC teaches is great for beginners who are ready to start making money without spending thousands of dollars upfront.
11. Flip Sports Bets
Unofficial sports betting has been around for thousands of years. Where there is a winner and a loser, there is the opportunity to place a bet, right? With today's technology, Sports investing has become a hot commodity that often leads to passive income.
Zcode System's Sports Trader is a money flipping software that follows 80+ parameters and predicts winners based on sports history. While it's not a foolproof system, real users share winning ratios between 78% and 100%.
If you want to get paid to do nothing online, you'll need to take some risks. You don't have to know anything about sports in order to follow the Zcode System. Just follow the predictions, place your bets, and keep track of your wins and losses.
You can also put Zcode's money flipping software to the test and try its Live Game Simulator. Just choose an upcoming game, let Zcode predict the winner, and then wait until the final results to see if the prediction is correct.
12. Flip Your Bills Lower
Spending a small amount on a bill negotiation app can save you hundreds in the long run. Putting money back into your pocket is what Billshark is designed to do.
Billshark is an app that negotiates bills on your behalf. Bills like cable, internet, phone, medical bills, cancel old subscriptions, and more. It makes saving money easy in places you didn't know you could save.
Billshark does all the work for you based on a review of your spending account. You only pay if the app can save you money. Bill negotiation is a one-time cost of 40% of the amount it saves you. Each subscription Billshark cancels costs you $9.
The company helps customers save an average of 25% on bills in seconds, putting much more money back into your pocket then you'll spend on the service. Since the investment into Billshark is small, it's even possible to double your money in a day.
Click here to get a free estimate from Billshark and see how much you can put back into your budget.
13. Bet on Your Own Weight Loss
While betting and gambling isn't something I would suggest you do because of the lack of control you have over the outcome, betting on your weight loss is different. It is something you can control. People actually flip money by leveraging their weight loss journey.
Using the HealthyWage app, you can make a weight loss challenge and bet against your friends. It's a healthy way to encourage you all to lose weight and make some money from it.
In the app, you can make your own personal challenge or join in on other teams. Some members have made thousands of dollars betting against their own weight. Cash for your weight loss is incentive enough to sign up!
Click here to use the HealthyWage calculator and see how much you can earn!
14. Flip Books Online
Many of us still like the feel and smell of a good ol' physical book, despite the resources nowadays for digital downloads. Because of this, books are still very popular today and make for a good money flip opportunity.
Tools like Zen Arbitrage collect information about the most profitable books being sold on Amazon. You then purchase these books and turn around to sell them at a higher price. Then, you profit the difference.
Zen Arbitrage provides a full training and access to their complete system for only $97 per month. If you want to give it a try before you purchase their monthly plan, you can use their 14-day free trial. If you can't see yourself flipping money fast using the system, you can cancel anytime if you choose.
15. Flip Domain Names
Have you ever attempted to use a domain name that was not available, just to later search for it on the Web and find out that it is being sold by a third party at a markup? I know the feeling.
In a nutshell, this is what domain flipping is: buying sought-after domain names at a cheaper price and then later reselling them at a premium.
Domain flipping has made some people huge fortunes. For example, LasVegas.com, which was purchased by its owner, Vegas.com LLC (simply to pair up the two domains to ensure that all traffic related to the term was directed to its website), eventually sold for a whopping $90 million.
Unfortunately, the days of million-dollar domain names are just about over. There are very few such domains left that can be sold at such a high price, but it is still possible to make some good money flipping domains.
Sedo.com, Flippa.com and Godaddy Auctions are some of the domain-flipping marketplaces that you can utilize to guide you in this type of approach.
16. Flip Websites
Website flipping takes the concept of flipping money one step further.
While domain flipping includes purchasing a domain to sell at a premium, if you go the website-flipping route, you either buy a decrepit website or design a new one from the ground up and add value to it in order to sell it at a higher price.
This value addition can include optimizing the website for UI/UX, adding interactive features, ranking the site on different keywords for search engines, increasing website traffic, or even turning it into a money-making business.
You can buy and sell these websites on Flippa.com, Empire Flippers, Website Broker, etc., or you can pitch potential businesses that would be interested in purchasing the sites from you, with some customization.
To learn how to get started, check out Jenn Leach's course, The Art of The Micro Flip.
17. Flip New Items with Retail Arbitrage
Retail arbitrage is one of the best ways to flip money online. This essentially refers to buying a product at a lower or discounted price and flipping it for a profit.
So, for example, say you notice that a product on Amazon is selling at $30, while the same item or a similar one is available on Craigslist for $20. Retail arbitrage would mean you'd purchase that product to then list it on Amazon or another platform for $27 or $28.
This way, your buyers get a discount and you turn a profit, as well.
While this model can't make you a millionaire or be turned into a sustainable business, you can use it to flip money quickly and easily.
Related: How to Make $1,500 Per Robocall You Receive
18. Flip a Spare Room with Airbnb Arbitrage
Because this is a relatively lesser-known concept, going the Airbnb arbitrage route means less competition and more profits. So stick with me.
With Airbnb arbitrage, you invest some money upfront and reserve the listings of a common tourist area during popular vacation times like the summertime or during holiday weekends.
Target lower-priced homes with good reviews and a flexible cancellation policy. Then relist those reserved listings again on Airbnb for a profit.
When someone purchases your listing, relay the instructions on how to get into the home – and there it is: your job done and profit in your bank account.
19. Flip Your Money with An Online Business
This is not a "how to flip money online fast" tip, because it is rare to be able to flip money quickly by starting a business.
But if you're here to play the long-term game, this is the ultimate venture. You'll have to invest some capital, put in the work, and be consistent with it to see success.
Starting a business – even online – isn't a quick cash flip, but within just a few years, you could see a tenfold return on your initial investment.
Another thing you can do if you don't want to put in the work is to invest into other businesses or startups for equity in the company.
Related: How to Make Money Writing Slogans
How to Flip Money In Person
You can work offline and flip money locally, too. Any of these home based business ideas can benefit from online advertising, but it's not necessary if you don't have access to the internet.
20. Flip Land
This is a common business model that essentially involves buying a piece of land at a low price and selling it for profit. If you have the cash on hand, it's one of the best ways to flip $10,000 quickly. There are even cheaper land plots if you don't have quite that much to start with.
This method skips the renovations and updates that are involved in house flipping, and you will be required to do very little to maintain the land.
It is also a safer investment, because land prices almost always increase over time.
Lands of America, Land Modo, and LandWatch are some of the websites that can help you in your quest to flip land.
Real estate investors and authors Jack and Michelle Bosch offer a free online webinar to share how to get started flipping land.
21. Flip Houses
This concept is quite popular with real estate investors.
With this method, you purchase a rundown house that is in need of repairs, updates and/or renovations, and then sell it at a much higher price.
This does require a lot of upfront capital to cover the cost of the house, as well as pay for the updates. But the profit margins will more than make up for it.
Before you begin flipping a home, do extensive market research to pick a location, because where profits are high, losses are higher.
Try this house flipping spreadsheet for free to estimate if the investment is worth it to you.
22. Flip or Buy Rental Properties
Flipping houses and land will not necessarily provide you with a consistent stream of income, but purchasing rental properties and collecting rent from tenants will.
Rental properties are also a much safer investment. If you're new to the real estate investment game, rental property investment can be an ideal place to begin.
If you're ready to jump into the rental investment side, get started with Roofstock to understand how rental property investments work. Search for rental properties in your price range, analyze details about the property, and make an offer.
If your offer is accepted, the fee to Roofstock is 0.5% of the contract price or $500, whichever is higher. After your purchase, you close on the deal through escrow.
Once your property manager establishes a tenant, you can start collecting rental income right away. Thankfully, Roofstock will still provide you with support while you earn.
Related: How to Make $50,000 Overnight
23. Buy Storage Space to Rent Out
Renting a home to make a profit is a popular investment option, but you should definitely look into renting out storage space.
If you're wondering how to flip $10,000 dollars, you can invest in building ample storage space in your home or on your property to rent out. Additionally, you can buy and update existing storage spaces to rent out.
To get started in this money flipping opportunity, use Neighbor.com. You can list your storage for rent there whether it be for personal storage or vehicle storage. It's free to list your available storage space. After you list, you then respond to renters' requests and start making money.
24. Flip Clothes
Investing in second-hand, name-brand clothing can be one of the best ways to flip money fast. Since clothes go out of style each season, it can be hard for people to find the exact pieces they want in stores. I've found myself searching specific RN numbers on eBay in hopes of finding the exact clothes that I know work for me.
There are tons of places to sell clothes online and locally. While shopping at local garage sales, thrift stores, flea markets, and other places that sell second-hand clothes, keep an eye open for brand name clothes like Nike, Adidas, American Eagle, Express, and any other names that are recognizable. As long as the purchase price is low and the quality is high, it may be easy to flip for cash.
25. Flip Shoes
Shoes are another hot commodity when dealing with popular brands. So often people buy shoes, wear them once or twice, and donate them to the nearest thrift store. The truth is, not every fancy shoe works for everyone. But when you do find those amazing steals, they can easily turn into an amazing way to flip money.
To start flipping shoes, it's important to research the market. What shoes are selling? Who is buying them? And where can you buy them for cheap? These are some of the questions that Beau Hunter, a "shoe flipping expert," answers in Rob and Melissa's 4-week Shoe Flipping Workshop.
Money Flipping Scams and Pitfalls to Avoid
There is a lot of information (and misinformation) out there about how to flip money, including scammers who are ready to benefit from your every mistake. Here are some common pitfalls to avoid that typically make promises of getting free money now:
Pyramid or Ponzi Scheme
Pyramid or Ponzi schemes are notorious scams that have gypped many people of their money. The scheme basically involves forcing people to pay a fee to take their place at the bottom of the "opportunity," or pyramid. When your row is complete and people begin to join the row below you, you take a cut of their investment.
The promise most of the time is that every time you move up the pyramid, your payout will be double your initial investment. But most people know that this simply doesn't happen the majority of the time. The only people who benefit in a pyramid scheme are the ones at the very top.
Offers to Flip Money on Cash App
Thousands of people ask how to flip money on Cash App each month. But what they may not understand is that this is a scam. While Cash App does hold sweepstakes on occasion, it will never ask users for their password or PIN to claim their prizes. Scammers often send messages requesting personal information in attempts to break into different accounts and steal money.
Another Cash App scam is commonly promoted via social media. A scammer will share seemingly legitimate money flipping stories of how he or she flipped $100 into $1,000 (or more) in just days. The scammer lures unsuspecting Cash App users into sending him money to be flipped. Sometimes the scammer will return small profits in order to convince the victim to "invest" even more into the scam. Once the scammer has received a sizeable payment, he will immediately block the unsuspecting victim and keep the money.
Related: Cash App Free Money Code VPLTZWP
Depositing a Check and Reimbursing The Excess
When I first start working from home, I came face-to-face with this common scam. While emailing back and forth between a potential "client," the scammer asked me to receive a large sum via check, deposit the money, and then send the excess to pay his attorney. Basically, the scammer walked through an almost convincing story as to why we might need an attorney to sign some papers before I started working for him.
But this is a scam. What would really happen is the check would bounce after I sent money to his "attorney"–and then I would lose that money for good. Don't fall into this money flipping scam!
Sending Gift Cards to Scammers
No legitimate person or business will ever ask you to pay them via gift cards. So if someone promises to flip your cash if you give them a certain amount of money on gift cards, it will always be a scam.
Most of the scammers who do this will reach out to you via social media platforms like Instagram and Twitter.
Some of them will even send you to their professional-looking websites that include flowery testimonials, or to their well-maintained Instagram accounts that showcase photos of their clients living a lavish lifestyle and tossing around bundles of cash. You might be tempted to believe that this is the proof you need of the reward that awaits you.
But asking you to pay them with gift cards only is a huge red flag. If you were to do what they ask, you'd never hear back from them again. Report such people, and never pay anyone with gift cards.
Related: How to Get Free Gift Cards Fast
Excessive Gambling or Betting
Avoid self-sabotaging habits that can leave you with empty pockets. While flipping or trying to flip money is not a bad thing in and of itself, an obsession with flipping money can take you down some dangerous paths.
This article is simply focused on the legal methods of flipping money. You should always refrain from using any illegal or unethical methods of earning or flipping money.
If It Seems Too Good to be True, It Probably Is
There is no magic method of flipping money. You won't be able to flip cash overnight by just doing nothing. To turn a profit, you will need to invest your time, money and efforts and take some risks.
Flipping money also requires patience. Above all, avoid the scams and other pitfalls we discussed above.
Take the time to build up multiple streams of income and flip money the right way, over time. If you're ready to be consistent and do what it takes, nothing can stop you.