9 Best Virtual Assistant Training Courses to Launch Your Service
We foster relationships with brands we use and trust. The testimonials on our site represent real experiences, but they don't guarantee you'll achieve similar results. When you make purchases through our links to our partners, we may earn a commission. Your support helps us continue this work. You can read our full disclosure here.
Everyone is interested in the work-life balance where you can enjoy more time doing the things you love without sacrificing your income. Many of the people seeking this type of lifestyle are flocking to the virtual assistant world because they get to control their own hours and income.
If you are interested in joining them in the VA world, consider what online virtual assistant courses are available for you to take to start your own business offering this service.
Now, you might wonder, "Do I have to take a virtual assistant course before I can become a virtual assistant?" The answer is no. However, think about how much more beneficial it will be to you if you had some insight on the job first. More importantly, it would be a great idea to at least know where to look for these clients that will pay you to be their assistant.
If this is you and you are ready to make a change to your life and income by becoming a virtual assistant, then the best virtual assistant training courses are listed here to help you get started. From learning the basics to building specific skills to offer, a virtual assistant has more control over their career than you might think.
What is a Virtual Assistant?
A virtual assistant is someone who performs tasks for a business or company virtually. This person doesn't need to work in the company's office space or meet in-person to be able to do their job. As a virtual assistant, you could perform a variety of tasks from a place of your choosing.
Virtual assistants can perform duties like answering emails, scheduling appointments, writing letters, sending invoices, bookkeeping, and much more. Typically, a virtual assistant is hired as a contracted worker rather than an employee. This means you get to decide how much your hourly or package rates are plus dictate when you want to work.
9 Best Virtual Assistant Courses Online
Take a look at the top best virtual assistant courses available online. Some of the courses here are even free to take.
1. Fully Booked VA
Fully Booked VA is one of the top virtual assistant courses online. Gina Horkey, the creator of Fully Booked VA, offers lots of resources and support in her course. In 90 days or less, you could have your first real paying virtual assistant client because of Gina's course.
In her course, you will learn all the tools you need to have a successful career as a virtual assistant. Learn the services that you want to offer to clients and how to find your ideal clients. Also, learn how to create a manageable schedule for your life to really take back the reins of your day-to-day.
Grab Gina's giant list of VA services first to see if there is one that aligns with your existing talents.
2. $10k VA
$10k VA teaches you how to earn $10k as a virtual assistant each month. The creator of the program, Kayla Sloan, teaches you how to create the life that you want without all the wasted energy on Facebook or going back to college for a degree. Get virtual assistant training with $10k VA.
Get the exact blueprint from Kayla. She teaches you how to pitch your services and set your rates. Her course also helps you protect your business and create a system that works for you. Additionally, you will get all the support you need with guest interviews and a private community that will be there to help answer your questions.
3. Proofread Anywhere
If you are ready to skip to the front of the virtual assistant line, then learn a specific trade that will be beneficial to your potential clients. This skill could be proofreading. Imagine all the written materials a business needs to run smoothly. There are written communication needs with other employees, written marketing advertisements, presentations, and more. Anything that is written needs a proofreader and you could provide this skillset.
If you haven't started your proofreading career yet, you can learn from Caitlin Pyle in her Proofread Anywhere course. Caitlin has years of experience proofreading for others and has mastered the roadmap for you to follow to become a well-paid proofreader.
Check out one of the best virtual assistant courses for free by taking Caitlin's free webinar. Caitlin's webinar will give you an idea of what it would be like to become a virtual assistant who offers proofreading services.
Related: Best Online Proofreading Courses
4. Photo Editor's Guide
Photo editing is a hot skill to have. It's not for everyone, but a virtual assistant who has this skill would be highly sought after. Many businesses and companies do not have the time to learn how to enhance photos for their marketing needs. Telling a story through a photo is an art many will pay for.
The problem with photos is that if they are not taken in just the right lighting, they can tell a completely different story from the one a company might be trying to portray. There are also minor flaws that a photo could capture that should be removed. Taking an online photo editing course to learn the skill to make photos everything a company needs them to be can be the difference to increase sales.
The Photo Editor's Guide is a course dedicated to building a business editing photos for professional photographers. It is a step-by-step guide on what you need to know about the photo editing world. Learn how you can find your creativity in editing photos. There are plenty of opportunities to practice what you learn throughout the course and get guided support from a private community.
You can get a taste of what professional photo editing is like and the course creator's teaching style by joining this free video training.
Related: Best Photo Editor Courses
5. Ben's Bookkeeping Course
Bookkeeping is essential for every growing business, whether new or seasoned. Without a bookkeeper, a company wouldn't be able to accurately track its spending and income. This is a service you can provide as a virtual assistant to your clients.
Bookkeeping is all about attention to detail. Take the leap to learn even more about bookkeeping with one of the best virtual assistant courses online specific to bookkeeping skills. Take Bookkeepers.com for free to get a better picture of how you can be successful with bookkeeping services.
6. Transcribe Anywhere
Transcription services would be a top service to offer as a virtual assistant. This service would be especially appealing for those companies that rely on audio recordings being converted into text. This could be transcribing meetings, audio notes to text, or legal transcription services.
A virtual assistant job with transcription services could be a huge opportunity to work with larger companies. Take the free General Transcription: Theory & Practice course to learn what type of transcription services you want to offer and how to get started learning the trade. You can focus on the type of transcription that is most appealing to you.
If you enjoy the transcription process, you can go on to take online transcription courses to improve your skills like speed and accuracy. Doing this can help you become more efficient as a transcriber and ultimately make more money in less time.
7. Social Media Certification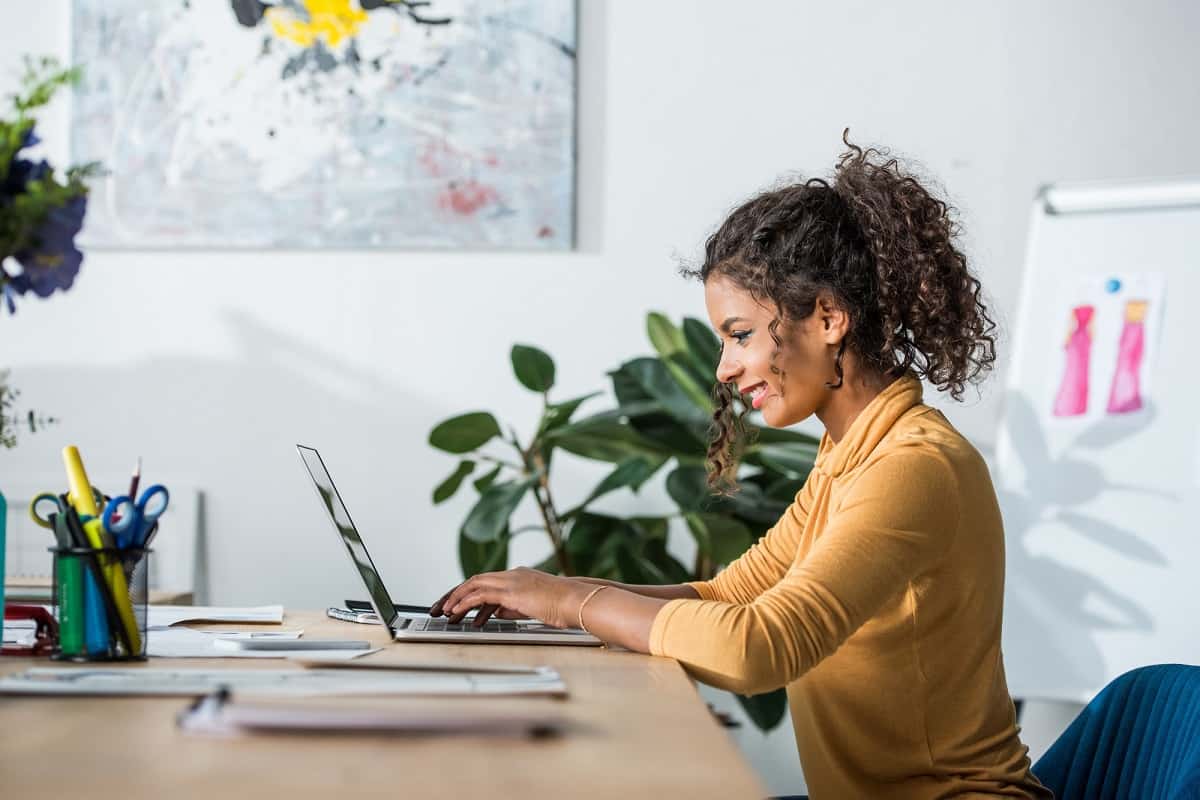 Use your virtual assistant services to help companies with their social media presence. Your service could include posting pictures with eye-catching captions and engaging in comments with other account users. Social media is a place where many companies put an abundance of effort to perfect. Help take the stress off of their plates and offer social media as a specialty.
Take the Social Media Certification course to learn how to maximize your skills with social media. Help businesses grow, gain positive exposure, and flourish in the online space. This free virtual assistant course helps you gain knowledge on social media strategies.
8. Canva Design School
Canva is a top platform to use to create stunning graphics for nearly every need. From social media posts to presentations and even invitations, you can use Canva to create almost anything. It isn't always easy for a company to take on a new task or learn a new skill. You could specialize in Canva to help with the creative pieces businesses need to grow.
Canva Design School offers free virtual assistant training and walks you through all the features that are available on the platform. You can learn all the special effects you can create, play around with ready-to-go templates, and download high-quality images that can be used on websites, blogs, emails, etc.
9. Send Professional Emails
Communication is key in any business. You have to know how to talk to employees in order to keep them motivated to continue their work or to address them when there is an issue. Many of these types of communication are done through emails. You probably know how easily an email can be misinterpreted so it is best to learn how to send emails that are effective.
Take Google's Send Professional Emails course to help you understand what a professional email really needs. This service can be helpful for all businesses, especially those who need to connect to their employees in a positive way. The course is free to take, and the skill is invaluable, which means you can charge a higher rate for your virtual assistant service.
Increase Your Value With Virtual Assistant Training Courses Online
You don't have to be an experienced virtual assistant to make good money as a VA. While you might need to take some lower-paying jobs just to gain experience, you can raise your rates quickly if you work hard on your skills. Increase the value you bring to the table by taking more virtual assistant courses online.
Find a skill that really sparks your creativity and the joy to work as someone else's assistant. You may find that you enjoy doing several tasks. However, if you can specialize in certain areas, you might see that your skills in that area are more needed than others. Take courses to enhance those skills, show the clients what you can do, and make the kind of money you desire.
Virtual assistants have a unique opportunity to help others by performing services for them. Know your worth, don't stop learning, and take control of your own business as a VA.
---
We appreciate the time you've spent reading this post and your interest is not lost on us. Your thoughts, questions, or experiences related to the topic are most welcome. Each comment adds strength to our community. We ensure every comment receives our attention, and we take the time to provide thoughtful responses. Once again, thank you for being a part of this conversation. Click here to leave a comment.