How to Make Money From Doing Nothing and Earn Passive Income
Try Bingo Cash, the ultimate bingo app for turning your skills into extra cash while enjoying colorful and engaging head-to-head matches. Win up to $83 per game and experience the classic bingo thrill in the comfort of your own home. Test your daubing skills and become a big winner today!
Bingo Cash™ is FREE to download and play! However, cash tournaments are not available in the following states: AZ, IA, LA, SC & WA.
If you're curious about how to make money doing nothing, consider setting up passive income streams. This involves laying a foundation to help you work (or invest resources) now to make residual income later.
So, you might do some work to get things set up but then you can sit back and enjoy the passive income stream you created for yourself.
When I set out to become an entrepreneur years ago, I had one thing in mind: stable income. Entrepreneurship can be a rollercoaster. Although I had enjoyed mostly stable income while balancing my side hustle with a full-time job, I was nervous about it continuing.
To cope with these fears I decided to create multiple income streams for myself. That means, in addition to running my business, I make additional income on the side for little to no work.
One of my favorite sites, Swagbucks, offers tons of ways to earn real cash online. If you're not already a member, give it a shot! Here are five things you can do to make easy money on the site:
Play games (up to $322 each)
Test apps (up to $150 each)
Submit receipts (easy cash)
Shop at your favorite stores (up to 10% back)
Answer surveys and polls (quick cash in minutes!)
Our Popular Free Guides
How to Start a Permanent Jewelry Business - If you are patient, have social skills, and love interacting with others, then a permanent jewelry business may be for you.
How to Become a Sleep Consultant - Help parents and babies, and be the difference for families worldwide who are desperate for more Zzzs in their life as a sleep consultant.
How to Become a Proofreader - There are five basic steps to working from home as a proofreader. As long as you're willing to put in the work, you can become a proofreader!
How to Make Money Doing Nothing at All (25+ Real Ways)
There are many ways to make money from nothing. While I didn't include it as a list item, one of my favorite ways to earn passive income is from my niche site.
I'm always putting time toward creating new content and updating old content, but there are truly days and even weeks that I can sit back and watch my niche site earn passive income.
If you're looking for a way to make money doing nothing, and you're not afraid to put in time upfront, then check out Niche Site Academy's free training. A successful niche site is one of the most lucrative investments that you could make.
Check out the following 25+ ways that you can make money for doing almost nothing at all.
Invest Your Money and Get Paid for Doing Nothing
The best way to make money without doing anything is to invest part of your income and let it grow.
1. Invest in Real Estate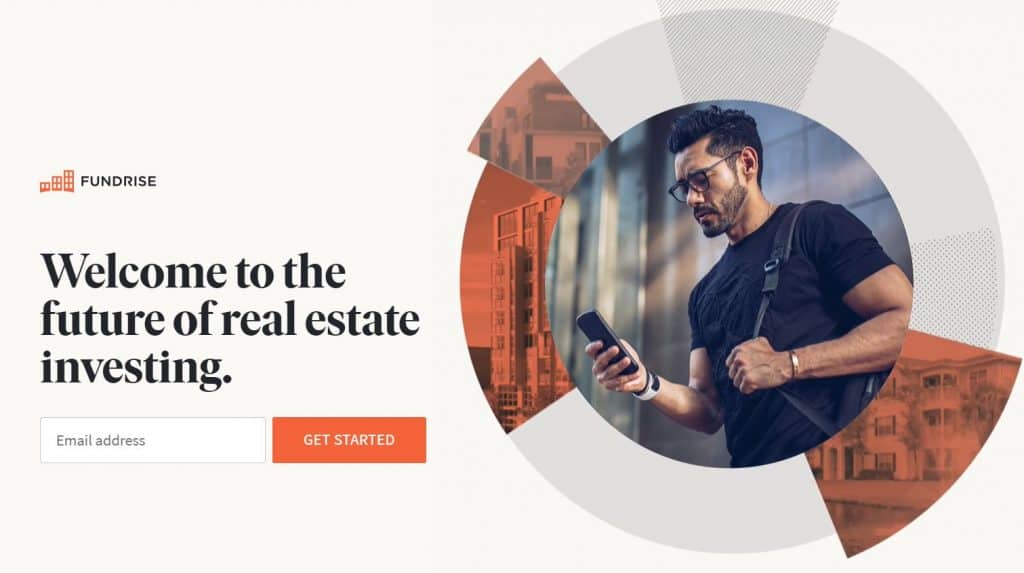 Real estate investment apps offer an easy way to invest in real estate, with far less of an investment than buying a property on your own.
Fundrise lets you get in on real estate investing for as little as $500. The company helps you get better returns on your money, managing the entire project on your behalf.
It will pool your investment with other investors so you can gain access to private real estate deals. This is a cool way to diversify your investments and make money for doing nothing.
2. Diversify Your Investments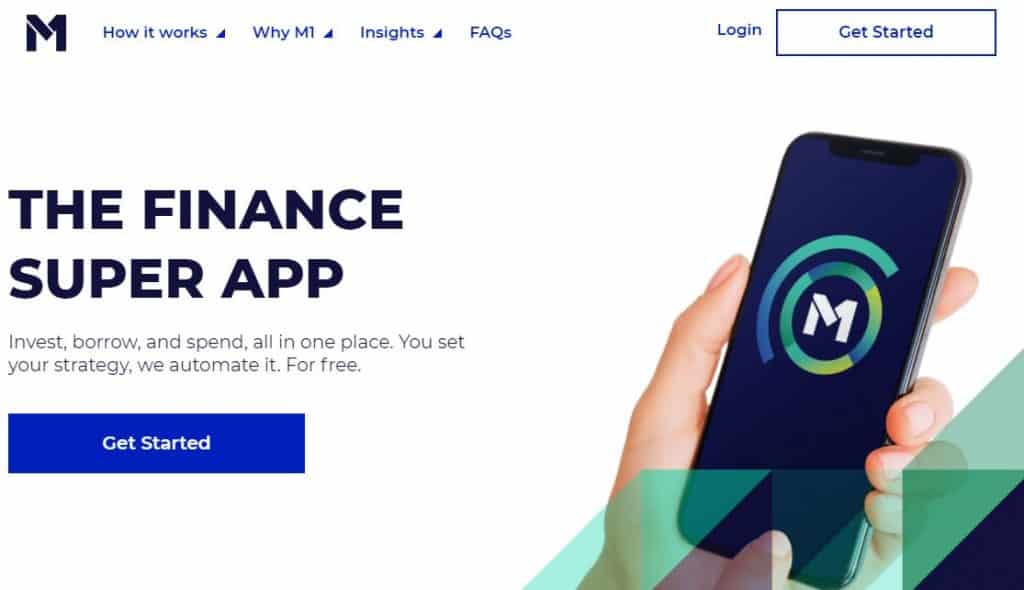 A diversified portfolio can bring in some of the biggest returns. You can use a free automated investor platform like M1 Finance to achieve this. You can automate your contributions so that you can truly grow your money without lifting a finger.
3. Acorns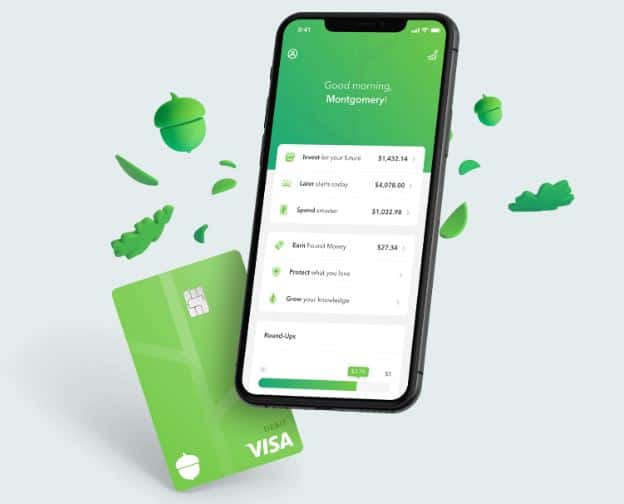 Acorns is an investing app that lets you invest your spare change and earn passive income in interest. The nice thing about Acorns is that it helps you invest money without drawing more than $.99 from your account at a time.
The way Acorns works is by connecting your debit or credit cards. When you make a purchase for say $24.50 at the store, Acorns rounds up your payment to $25 and invests $.50 on your behalf. It's an extremely easy way to start an investment account without dipping into your savings or committing to monthly payments you may not be able to afford.
Sign up with Acorns and start investing to earn money for doing nothing!
Install Passive Income Apps
There are some "get paid to do nothing apps" that you can install and let make you money on autopilot. Each app can help you build an income for doing the things you normally would like shopping, browsing the web, or playing games.
4. InboxDollars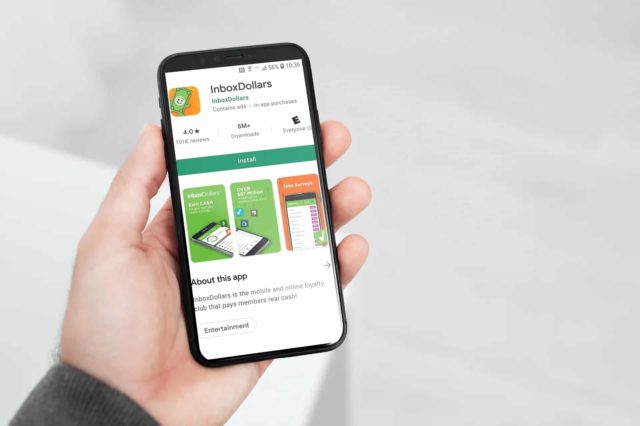 InboxDollars gives free members plenty of opportunities to get paid for doing nothing. While you can choose to work for your income by doing surveys, you can also skip those and earn money for doing the things you already do on a daily basis.
Shopping. InboxDollars pays members to shop online. Just click on the store link of your choice and earn a percentage of the purchases you make.
Search the web. Use the InboxDollars search bar to do your "googling." If you hop online to ask Google questions anyway, you can get paid by using the InboxDollars search engine.
Watch videos & commercials. Hop on InboxDollars to pass the time by mindlessly watching videos on your phone or browser. You earn rewards for sitting on the couch doing absolutely nothing but pressing play on interesting videos.
There are other ways to make money with InboxDollars that you can check out on the website as well!
5. Mistplay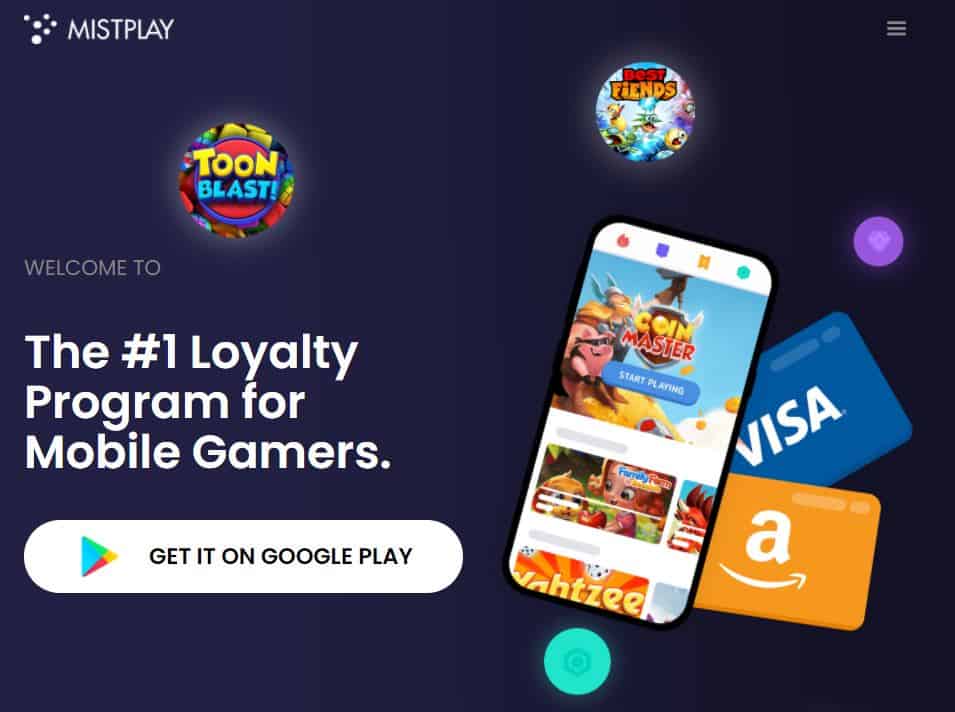 Mistplay rewards you for playing games on your Android device. Chances are, you already play games for fun, so this passive income app makes it easy to get paid to do nothing but continue playing.
Since the app is only available for Android users, but you can find apps like Mistplay for iPhone users here.
To start earning, just download the Mistplay app on your Android device, search the games in the library, and start playing the ones you love. There are popular games available like Candy Crush, Scrabble Go, Yahtzee, Poker, and many more.
Related: Mistplay Review: How to Earn The Most Money Playing
6. Rakuten
Rakuten is one of the best passive income apps to have on your smartphone (and laptop too!). When you download the app, you'll have the opportunity to earn cash back on many of the purchases you make online and in-store.
Before you place your order online, just hop on the app, search for the store you plan to shop at, and click on the "shop now" link. You'll be redirected to the store, where you can shop as normal. Once you complete the order, you'll receive cash back for your purchases (percentages vary by store).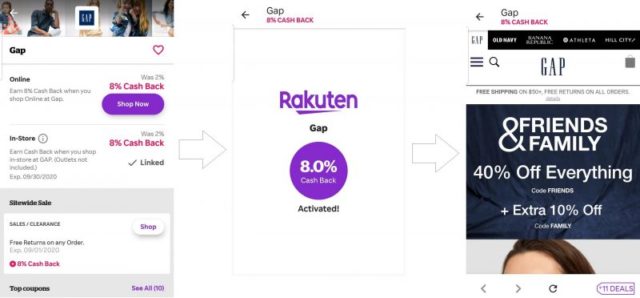 To receive cash back from an in-store purchase, just navigate to the in-store category and link your payment method to the store you plan to shop at. Every time you make a purchase in person, you'll receive the cash in your Rakuten account. You can read more about how it works in my Rakuten review.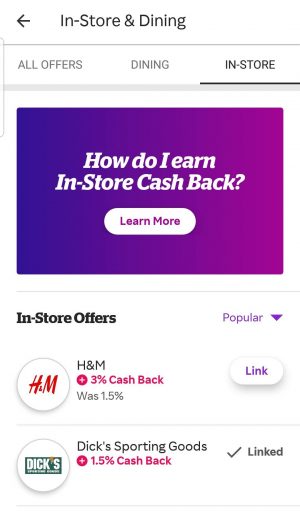 7. Trim
In just a few clicks after downloading the Trim app, you can make money doing absolutely nothing at all. Why? Because Trim is an automatic bill negotiator.
Using the information you provide upon signing up, Trim tackles every single bill you pay and tries to negotiate a lower rate with your creditor. While some bills will remain the same, others will be sliced. And if Trim can't negotiate lower rates, then you don't pay anything.
Trim comes with a cost that equates to 15% of the amount it saves you over a period of one year.
8. Nielsen Computer & Mobile Panel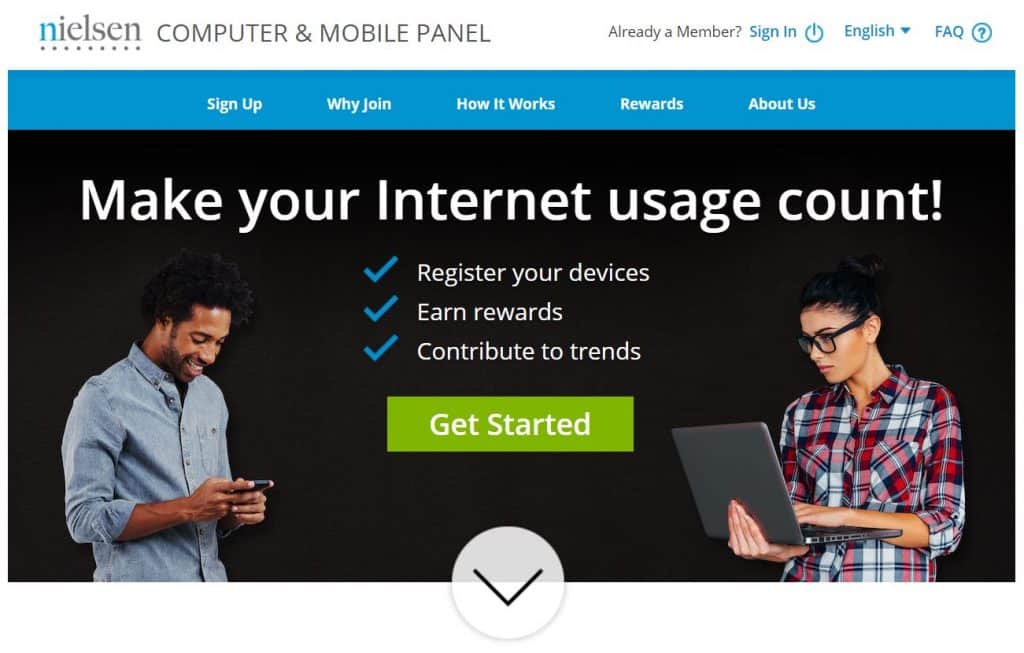 Nielsen Computer and Mobile Panel is a trusted player in the data collection field. For more than 90 years, the company has conducted surveys and used the information to improve products, services, and various processes. As a member of Nielsen's Computer & Mobile Panel, you can help the improvements while earning money passively.
Nielsen Computer and Mobile Panel rewards members who download and install their free app and computer software. The software collects anonymous data based on your online browsing and shopping habits. Plus there are other opportunities to earn cash prizes and more rewards from installing the app on other devices.
Related: Nielsen Computer & Mobile Panel Review
9. Survey Junkie Pulse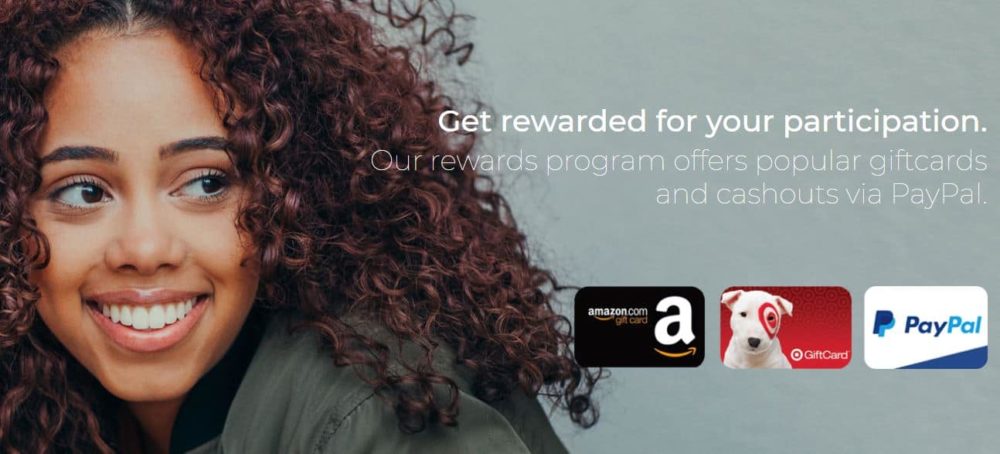 Survey Junkie is one of the best paying survey sites. It's revolutionized the paid opinion industry by creating a desktop app that anonymously and automatically tracks certain digital behaviors. In exchange, you make money doing nothing at all.
Even if you're using a smartphone, you can sign up for a free account with Survey Junkie. Take surveys any time, or visit your account the next time you're on a Windows computer and download SJ Pulse to start earning money passively each month.
Subcontract Work
Subcontracting is when you outsource your work to another professional. People also refer to it as drop servicing.
Here's an example: You become a social media manager and find your first client. Your client is a local restaurant and they need help creating social awareness and increasing traffic to their store.
So, you subcontract the work, meaning you hire a freelance social media manager to do the work for you and you keep the difference as your profit.
If you make $1,000 per month, you can find a contractor to work the job for you at $400 per month, keeping the difference ($600) as your profit.
This works great in a variety of industries and it's a nice way to make money doing nothing. You want to make sure that you hire reliable freelancers that can do quality work and you only pay a subcontractor after you've secured payment from your client/customer.
Subcontracting is flexible and you can do this kind of work for online or local services.
Online Service Examples:
Proofreading
Transcription
Freelance Writing
SEO
Local Service Examples:
Yard work/Gardening
Car Detailing
Consigning Stuff Online
Related: How to Sell Plants Online for a Profit
Subcontracting allows you to get paid to do nothing while trusted freelancers handle the work. Take a closer look at the examples shared above:
10. Proofreading
Proofreading is reviewing written material for errors. This involves reviewing documents for grammar and spelling errors, and revising them as needed. Proofreaders are in demand by people who produce written work that needs to be error-checked, like writers, editors, authors, etc.
You don't need a college degree to land lucrative proofreading jobs, but you can learn more about it to see if it's the right service for you to subcontract. It's important that you (and especially your subcontractors) know how to deliver the service you offer well.
Caitlin Pyle is a professional proofreader and instructor. She started proofreading documents and earned over $40,000 per year working part time before crafting an online course on the topic. You can learn more about proofreading in her free 76-minute Proofread Anywhere webinar.
Related: How to Become a Proofreader
11. Transcription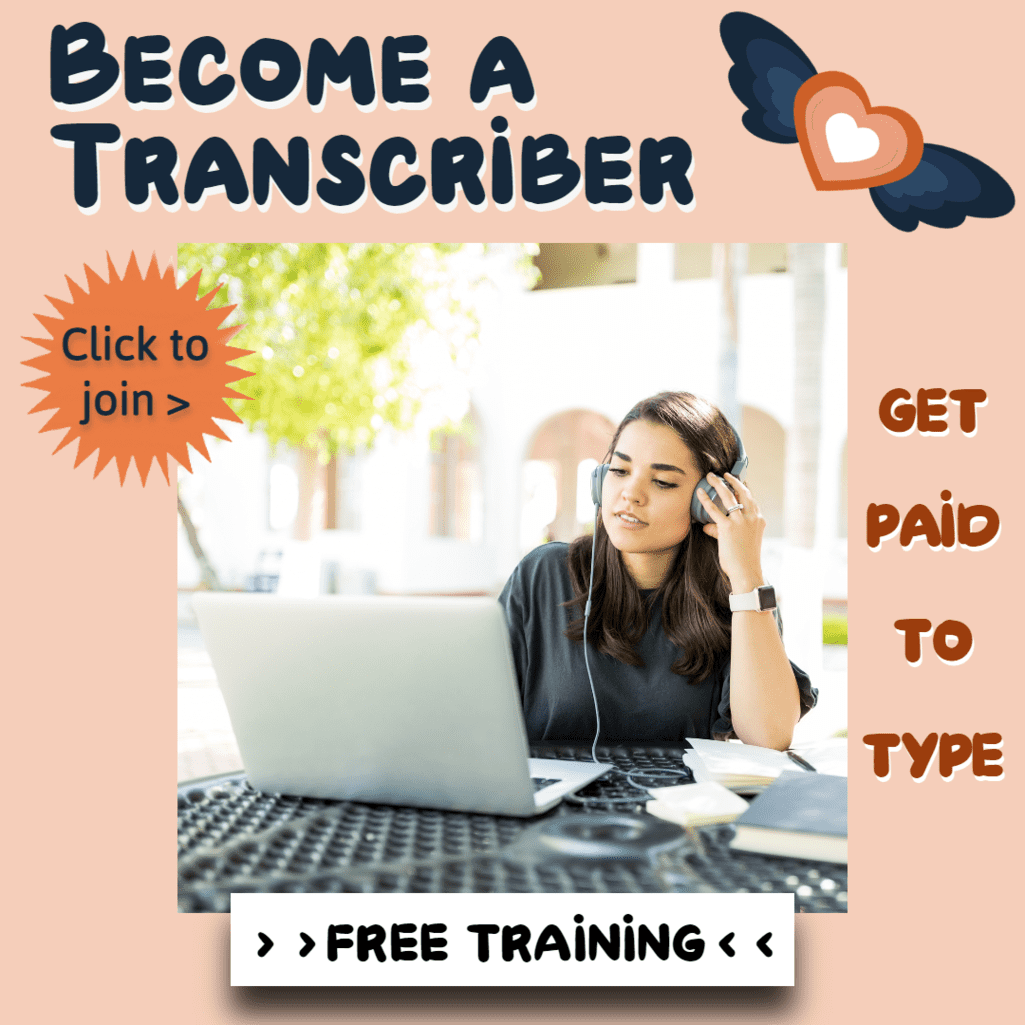 With transcription jobs, you type what you hear from audio files. Clients that need transcriptionists have audio files that need to be repurposed into a written format. Podcasters, attorneys, teachers, and more require this service.
Transcribing takes listening and typing skills and attention to detail. Janet Shaughnessy made a decent living as a transcriptionist until she realized that subcontracting the service was even more lucrative. You can get some great incite on using a transcription service to make money doing nothing in her free online mini-course, General Transcription: Theory & Practice.
12. Freelance Writing
As a freelance writer, you'll get paid to write copy, which can include different types of content like blog posts, articles, white papers, resumes, website content, and more.
Even a great writer needs direction on how to get started offering freelance services. After you've established a good rapport with clients, you can start subcontracting the work. Just make sure to submit quality work every single time.
Related: 15 Ways To Get Paid To Write Slogans In Your Spare Time
13. SEO
SEO stands for search engine optimization and the person tasked with this job helps clients get found on search engines like Google. This is important because companies that appear in the search results on the first page of Google will get traffic to their business, which is the end goal.
SEO clients will be businesses that want to improve their Google rankings for the purposes of traffic generation, which leads to increased revenue and brand awareness.
The first requirement for working as an SEO is to learn how to do SEO like a professional. At the very basis of SEO is keyword research. Finding and researching the right keywords that will help clients rank on Google is both tedious and rewarding. Consider investing in the eBook Get Your Keywords Together to learn how to do keyword research using only free SEO tools.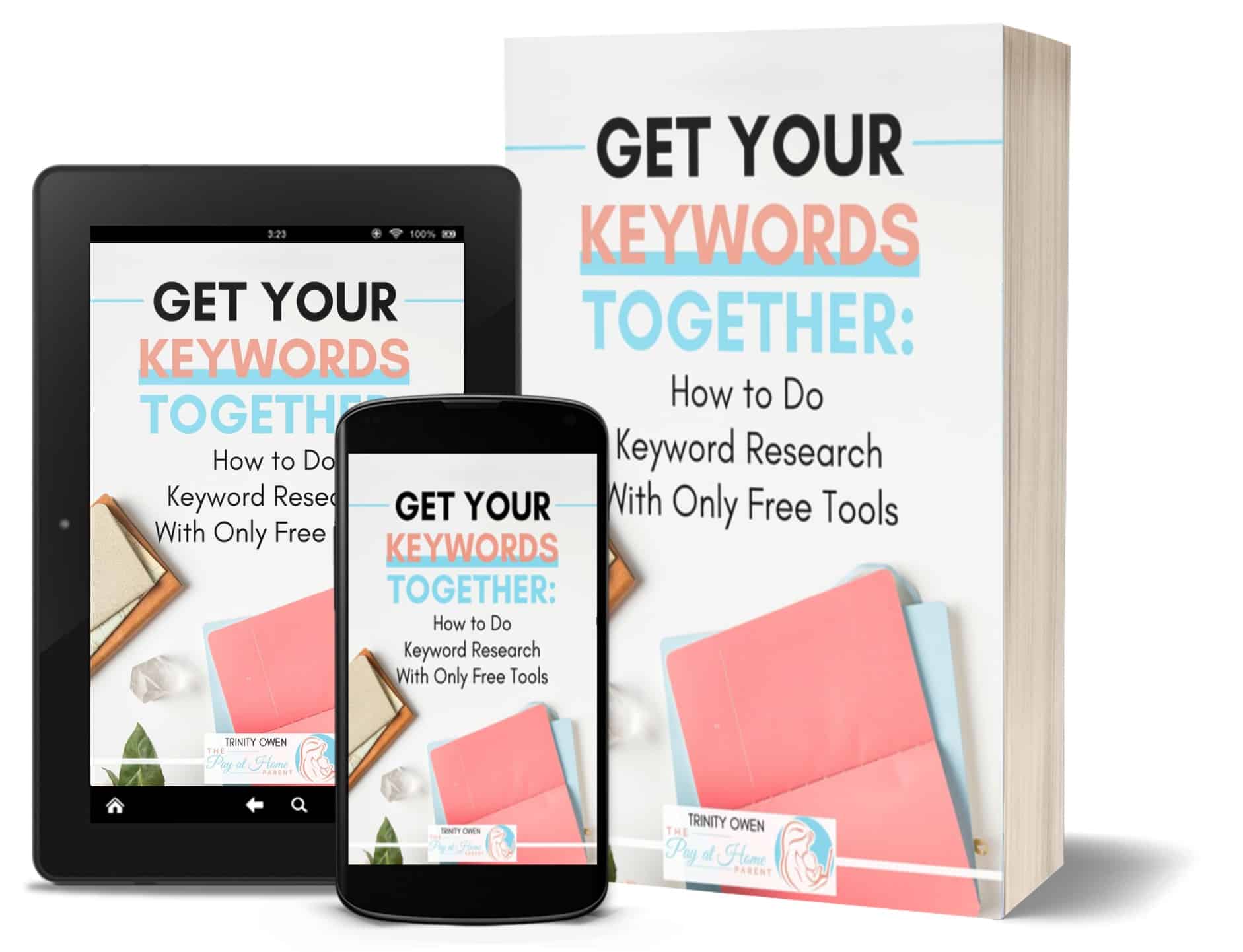 Related: More Ways to Get Paid to do SEO
14. Yard Work/Gardening
Yard work, gardening, and landscaping are about beautifying the yards of homeowners and renters. This can include lawn mowing, edging, pulling weeds, trimming bushes, planting flower beds, etc. Hire a team of workers or subcontract entire projects to make money for doing nothing yourself.
Related: How To Start A Worm Farm For Profit
KashKick is a great find for gig workers, offering many ways to make extra money doing what you enjoy. Try it out - it's free! Here are five easy ways to start earning money on the site:
Play games (up to $125 each)
Test apps (up to $125 each)
Buy lottery tickets (an easy $8)
Try popular brands (always changing)
Answer surveys (quick cash in minutes!)
15. Consigning Stuff Online
Consigning your stuff online means you'll be taking things, like clothes, toys, home goods, and other items and selling them online for resale. When an item sells, you split the money with your consignee.
All of these service business ideas offer the opportunity to make money from doing nothing, other than securing your client. Outsourcing the work makes this mostly hands-off and can help you build a reliable stream of income.
Leverage Real Estate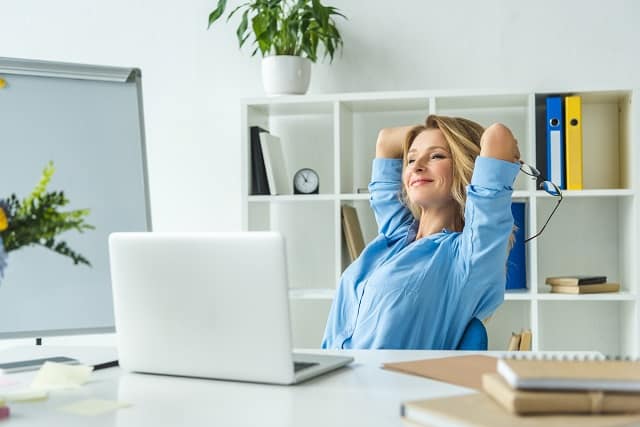 Real estate is an awesome opportunity and one of the most profitable businesses to help you make money for doing nothing.
If you're familiar with the hit TV show Shark Tank, one of the sharks Barbara Corcoran used real estate to achieve success, saying "owning made me rich." Real estate is still considered the best investment you can make today.
Leveraging real estate is a very real example of how to get rich doing nothing.
Residential and commercial properties can generate income year-round. And, with Airbnb and other short-term rental companies growing year over year, it's becoming easier for people to break into the real estate market to make passive income.
When you buy property versus rent it, you are investing in something that can appreciate over time. Other benefits of investing in real estate include:
Tax breaks
Passive income opportunity
Financial security
Mortgage payments made by renters
If you think about it, people will always need a place to live.
You can invest in property without tying up your cash and you can grow your wealth while doing nothing.
16. Rent Out Space on Airbnb
Becoming an Airbnb host is one of the easiest ways to start earning income from your property.
To do this, join the Airbnb website and list your property for rent. It's free for hosts to join.
Next, get your space ready for short-term renters, which can include:
Stocking bathrooms with toiletries
Ensuring your space is furnished
Making sure you have linens, towels, etc.
Clean and disinfect your space
Then, welcome your first guest!
Airbnb hosting is one of the most profitable ways to leverage real estate.
Related: How To Get Free Airbnb Stays (Plus Make Money In The Process)
17. Buy an Apartment Building
This next opportunity is a smart way to live rent-free AND make a profit!
One of my friends did this a few years back.
He bought a 4-plex apartment building. While he lived in one of the units, he rented out the other three spaces to renters.
The rent he collected from his three tenants was enough to pay rent for the entire building plus additional profit on top of that.
Related: Make Money from Vending Machines
18. Flip Old Houses
House flipping can be very lucrative. You start by buying a property, undervalued or at a great deal. Then, hire a handyman to do the work to fix it up. Lastly, flip the house for a profit.
Sell Digital Products
Selling digital products can help you get paid for doing nothing, after your initial setup.
You can create a digital product and sell it online. It will then live on the internet forever, helping you make money passively in the future.
Your initial setup will require some work, doing things like brainstorming a product idea, drafting, creating, and designing the product, among other tasks.
To skip the initial setup, you can always hire someone to create your product for you. Places to find creators include Upwork, social media, your personal network, and other places.
Examples of digital products you can sell include:
E-courses
Ebooks
Planners
Printables
Software
Apps
Photography/Digital artwork
19. E-course
Creating an e-course is about teaching your audience a skill. You are solving a problem for them through your instruction in the course. Some examples of popular course topics include computer programming, learning piano online, french baking, transcription, and proofreading.
20. Ebook
An eBook lets you write a book for people to consume online. They can read it on their smartphone, tablet, or computer. Examples of eBook topics are meditation, organization, and productivity. Read my tutorial to learn how to make money writing ebooks.
Related: SamCart Review
21. Planners
A digital planner is an organizational planner in a digital format. A digital planner is helpful for those who use electronic devices often like a tablet or smartphone.
22. Printables
A printable is a printout resource to solve a consumer problem. This can include a recipe printable, organization printable, or checklist, to name a few examples.
23. Software
Software can include a computer program or app created. You spend time and effort to create the software, monetize it, then enjoy making money doing nothing.
24. Photography
For photographers, you can spend time indulging in your passion then place your work for sale, earning money for no additional work!
Related: Get Paid to Take Pictures With Your Smartphone
25. Digital Artwork
Digital artwork is a digital print that can be printed at home or at a print shop. You can find digital art in marketplaces like Etsy and examples include motivational phrases, quotes, and drawings that people love to frame and hang in their homes.
Places to Sell Digital Products
There are plenty of places where you can sell digital products. Take a look at these three places to get you started.
26. Blog
If you run your own blog, it's the perfect place to sell your stuff. You can market your products right to your audience.
27. Shopify
Shopify is an e-commerce platform that you can use to sell digital products online. Sarah Titus tried this and made over $50,000 selling digital products in her first month.
Related: How To Start A Shopify Store: A Step-By-Step Tutorial (With Pictures)
28. Etsy
Etsy is an online marketplace full of tons of sellers that sell their stuff. It's a good place to sell printables, planners, and digital art or photography.
Check out some of the other things you can sell on Etsy to make money.
Learn how to start your Etsy shop in my free guide.
To Make Money Doing Nothing Requires Time or Money Upfront
The bottom line is that you can get paid doing nothing with passive income streams. You will have to do work in the beginning but you can outsource it to make the project totally hands off.
It's all about what's more valuable to you, time or money.
You can spend your time doing the setup, saving money or you can spend money for someone else to do your setup, saving time.
Remember, the more money you're willing to put out, the less work you have to do to make money.
It's simple to make money doing nothing by subcontracting work, leveraging real estate, or selling digital products. Not only will you create passive income but you can diversify your income streams, too.
Ready to get paid for doing nothing?
Related: 5 Legitimate Car Wrap Advertising Jobs (+ Scams to Avoid)
---