How to Get Paid to Build LEGO Sets (12 Legit Ways)
One of my favorite sites, Swagbucks, offers tons of ways to earn real cash online. If you're not already a member, give it a shot! Here are five things you can do to make easy money on the site:
Play games (up to $110 each)
Test apps (up to $150 each)
Submit receipts (easy cash)
Shop at your favorite stores (up to 10% back)
Answer surveys and polls (quick cash in minutes!)
As a parent, I can't tell you how many times I've had to clean up LEGO pieces from every room in my home, including the bathroom. Finding LEGO blocks in the middle of the night with my bare feet has been a less-than-pleasant experience. I've even contemplated throwing them all away in the moment of distress. Thankfully, I've come to my senses and realized these tiny blocks aren't so bad after all.
In fact, LEGO has been around for roughly 90 years creating fun, long-lasting memories for people of all ages. A company with that much experience surely is onto something. It's a good idea to consider all the ways to get paid to build LEGO sets.
You don't have to have any prior experience with LEGO building in order to make money doing it. Consider all the ways that I've come up with in my list to get paid to build LEGO sets. Keep in mind, LEGO is a trademarked brand. Any content you create should follow the company's legal terms and conditions.
Our Popular Money-Making Offers
Sign up with each of the following companies to maximize your earning potential.
$10 sign-up bonus
Pays to take surveys, complete offers, shop online, and much more
100s of other paid tasks
Awards cash and gift cards
$5 sign-up bonus
Pays to play games, watch videos, answer polls, and much more
100s of other paid tasks
Awards cash and gift cards
12 Best Ways to Get Paid to Build LEGO
For those who enjoy being creative by building with LEGO pieces, these eight ways will fulfill your creativity and your wallet at the same time.
1. Flip LEGO Sets
There are a couple of ways to flip LEGO sets for money. The first way to do so is by purchasing sets and then selling them for a profit elsewhere. It is not a big moneymaker to flip this way, however. If people see they can get the set on the LEGO site for less, they will likely do that.
However, you can also purchase sets on sale, clearance, or during holidays specials for less than normal. You could turn around and flip those for more money because the chance of them being that low again on the official site is unlikely.
Additionally, when LEGO retires a set, it can become extremely valuable. Purchase the set before it is no longer available. You can then sell the set for a higher price due to its rarity and discontinued status. Consider holding onto the set for some time to increase its value and rarity.
Related: How to Flip Money
2. Sell Pre-built LEGO Sets
You will find there are people out there who are collectors and like to add to their LEGO collections without having to build the sets themselves. Building the sets takes time and some people would rather have the finished item without putting in the work.
That being said, you can sell pre-built LEGO sets that you have assembled. Consider how much money you paid for the set and how much time you spent making it so that you know how much to charge. Don't short change yourself; making LEGO sets isn't quick and easy. Your time is valuable.
Related: Get Paid to Do Weird Things
3. Start a LEGO Building Service
There are people who are willing to pay someone else to build the LEGO set for them instead of doing it themselves. As fun as LEGO building can be to some, it's time consuming. Much like a good DIY home project, it's more fun when the project is finished and can be enjoyed versus the road it takes to complete the project.
Sell your services and get paid to build LEGO sets that customers want. They bring the set to you and you clock yourself on how many hours it takes to complete. Customers can pay you per hour or per project depending on your own preference.
Related: Best Games That Pay Real Money
4. Dropship LEGO Sets
Dropshipping is a popular way to make money with LEGO. Consider having your own dropshipping business and sell LEGO sets through your online store.
Increase your store's reputation by providing stellar customer service or partner with a well-known company to set up shop. Market your store, drive more sales and reviews, and you will be on your way to having a successful dropshipping business.
5. Become a LEGO Master Builder
You've heard about or maybe have seen LEGOLAND Parks that are built with LEGO pieces. Maybe you've also seen extravagant LEGO builds in places like Disneyland as well in the Downtown Disney area. Those magnificent LEGO builds weren't created by a machine or magic wand. They were created by a team of LEGO master builders.
Master builders do more than just play with LEGO pieces all day. It takes some knowledge in learning how to build and maintain some of the amazing pieces they assemble. Applying with LEGO is the best way to learn how to become a LEGO Master Builder.
Related: How to Become a Theme Park Tester
6. Design Unique LEGO Sets
Many LEGO sets come with their own design, but that doesn't mean you have to always get the predesigned sets. Consider getting some generic sets and creating a unique design that you can later sell off to other LEGO enthusiastic builders. You put the time in to test out and create the design. It is appropriate to charge for your special blueprint.
7. White Label Your Own Block Set
There are many products you can white label and sell as your own. You can do the same with block sets. Find a block set that is appealing to you and notice the shapes and designs it has before proceeding. Start selling your own blocks on a website like Shopify, or even through word of mouth on social media.
It is important to keep in mind that because LEGO is trademarked, you cannot call your white label blocks "LEGO pieces." You will have to refer to them as block sets and establish your own brand name when selling them. Additionally, you cannot trick or use verbiage with customers to make them think you are selling them LEGO sets when they are actually your own white label blocks.
Related: Things for Kids to Sell at School
8. Conduct In-person LEGO Building Classes
What better way to become a LEGO builder than by hosting your own in-person building classes. Use the LEGO Master Builder Academy "MBA" sets in your lessons and require a purchase of a set in order for students to participate. The MBA sets were created to show builders new techniques. The sets are the perfect opportunity to fill your classes.
To make money from the classes, you can also charge an entry fee in addition to the purchase of the LEGO set. Ensure you are charging enough that warrants your time to conduct these fun lessons.
Related: Best Side Hustles for Men
More Ways to Get Paid to Build LEGO Sets Online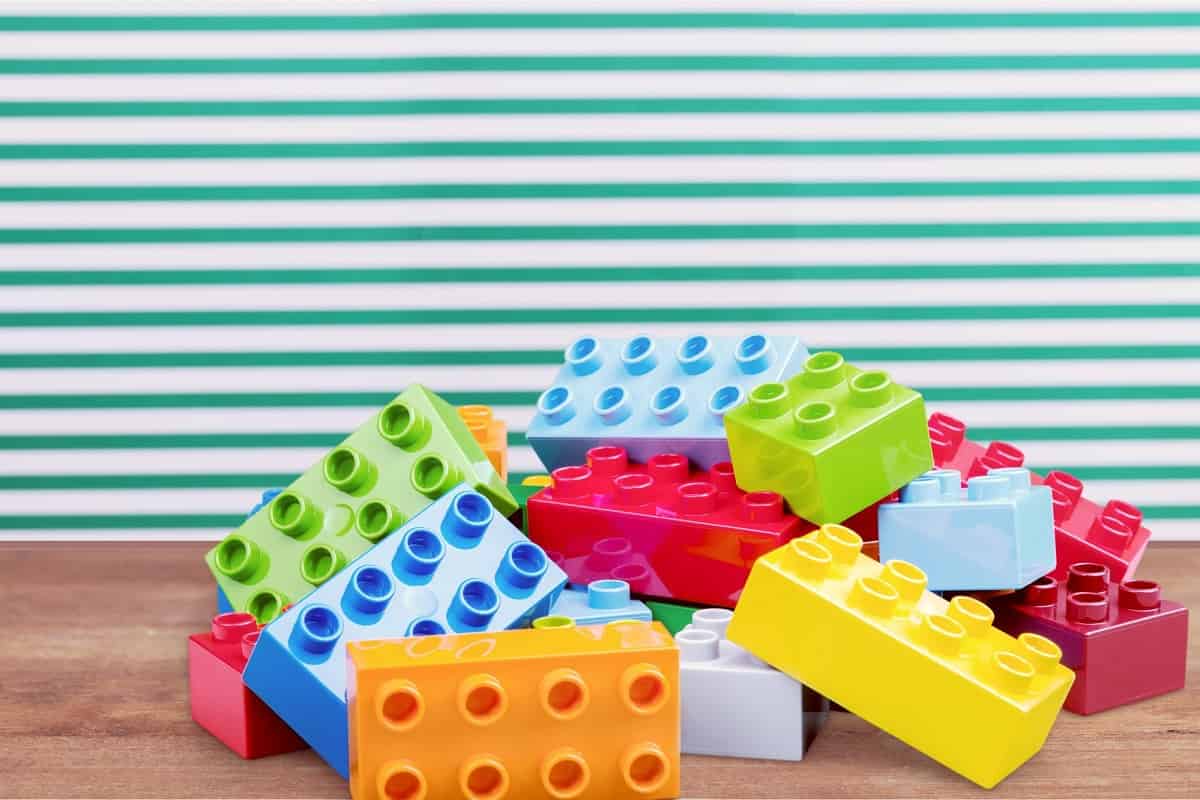 Find even more ways to get paid to build LEGO sets in the online space. You can really maximize your earnings by selling your skills online.
9. Create LEGO Building Video Tutorials
You see kids creating YouTube videos of themselves playing with the latest and greatest toys and they get thousands of views. Consider how you can do that as well with LEGO blocks.
Start your own channel on YouTube and build LEGO sets for your viewers to watch. You can publish them live, edit them to hyperspeed mode, or make commentary along the way discussing each section you are working on. There is no wrong way to do this.
In order to make money from your YouTube channel, you will need to allow ads to be shown on your videos. This will ensure you get paid to build LEGO sets because you will get paid for the adviews of each person who watches your videos.
Additionally, you can become an affiliate to stores that sell LEGO sets and earn a commission for each sale you drive.
Related: How to Make Money as a 13 Year Old
10. Start a LEGO Review Niche Site
Create a website that is specific to developing content about LEGO sets. Write about new releases, share tips and tricks to cutting down on time, or simply discuss your favorite sets. Each article you publish should be about building LEGO sets in some way so that readers look to you as the LEGO building expert. Post content consistently so that they can count on you to be there with a new, engaging LEGO post.
Making money with a niche site becomes a passive stream of income. Spend some time now creating content that will make you money for years to come. Incorporate ads and affiliate links in your content to generate income.
11. Become a LEGO Influencer on Social Media
Social media is a hot tool to use to market yourself, your business, and your brand. This is a great outlet to use to become an influencer on social media in the LEGO industry. Increase the number of followers you have on your platforms, engage with your followers, and show them why they should care about building LEGO sets.
You can get paid to build LEGO sets on social media by sharing posts about the latest pieces you have made or by creating stories that show snapshots of how you made your most recent set. Link those posts and stories with your affiliate links to get paid. Check out the official LEGO website and Amazon for legitimate opportunities for affiliate marketing.
12. Sell LEGO Related Printables on Etsy
Etsy is an online marketplace where you can sell handmade items, including printables. Create your own Etsy shop so that you can sell LEGO related printables on your shop. Those printables can include LEGO organizing spreadsheets and container labels for all the LEGO pieces in your home.
You can also create fun LEGO activity sheets for kids that get them thinking of other ways to use their LEGO pieces to further their creativity.
Related: Best Things to Sell on Etsy
Stack LEGO Sets and Your Money at the Same Time
LEGO sets are a hot commodity and there are a variety of ways to use them no matter what age you are. The mind doesn't stop imagining and creating. You can play with LEGO pieces for the rest of your life and make money doing it at the same time if you want to.
The opportunities I found to get paid to build LEGO pieces don't just apply to those with building experience already. If you are looking for a new hobby that you can get paid for at the same time, then start stacking LEGO blocks and your money for even more fun in your life.
Related: Best Apps to Play Bingo for Cash
---