Ibotta vs Rakuten: Can You Use Both Cash Back Apps?
Try Bingo Cash, the ultimate bingo app for turning your skills into extra cash while enjoying colorful and engaging head-to-head matches. Win up to $83 per game and experience the classic bingo thrill in the comfort of your own home. Test your daubing skills and become a big winner today!
Bingo Cash™ is FREE to download and play! However, cash tournaments are not available in the following states: AZ, IA, LA, SC & WA.
As a mom, I try to maximize every dollar that I spend for my family. That is why I decided to use cashback apps. With the various cashback programs out there, it was important for me to decide between Ibotta and Rakuten to earn the most cash back.
Whether it is online shopping or grocery shopping, we are always conscious of how much money we save. With growing children in the house, they are either eating us out of house-and-home or outgrowing their clothing quicker than I can keep up.
I had to determine which app was going to be the most beneficial for cashback, plus the convenience of earning those rewards. I tried both apps to determine where I should focus our cashback opportunities. In the end, I was pleasantly surprised with the results after just a few short months.
Here I will break down the comparison of Ibotta vs Rakuten for you to understand how to use each app. I'll also show you which app I decided to use and why.
One of my favorite sites, Swagbucks, offers tons of ways to earn real cash online. If you're not already a member, give it a shot! Here are five things you can do to make easy money on the site:
Play games (up to $322 each)
Test apps (up to $150 each)
Submit receipts (easy cash)
Shop at your favorite stores (up to 10% back)
Answer surveys and polls (quick cash in minutes!)
Our Popular Free Guides
How to Start a Permanent Jewelry Business - If you are patient, have social skills, and love interacting with others, then a permanent jewelry business may be for you.
How to Become a Sleep Consultant - Help parents and babies, and be the difference for families worldwide who are desperate for more Zzzs in their life as a sleep consultant.
How to Become a Proofreader - There are five basic steps to working from home as a proofreader. As long as you're willing to put in the work, you can become a proofreader!
What Are Cashback Apps?
With cashback apps, you earn a certain amount back from the purchases you make. Your earnings can be in the form of cash or points that you can use to redeem other great rewards, such as free gift cards.
Typically, you get paid to upload receipts or send in some kind of proof of purchase. Other options include linking your online accounts to the apps for digital verification.
Cashback apps reward you for the money you spend. They are loyalty-based programs. The more you shop using their features, the better your options are for earning more.
Related: How to Make Money Printing Coupons
Ibotta vs Rakuten: What Are They?
The most popular cashback apps out there undoubtedly are Ibotta and Rakuten. They very well may even be the best paying cashback apps. They are well-established, legit companies with proven experience giving members cash back. Consider what each of them has to offer.
What is Ibotta and How Does It Work?
Ibotta is an American company based in Colorado that was established in 2011. It is a cashback program that allows users to earn money back on their in-store, mobile app, or online purchases.
It is a free site that provides many ways for users to earn cash back through the 1,500+ brands and retailers it has partnered with. Ibotta has paid out over $682 million to its users.
In order for users to receive their rewards on Ibotta, a receipt submission is required. Typically, your account will be credited with your cash back within 24 hours following your receipt submission.
When shopping in-store, you can check the Ibotta app first to see if any of the items you intend to buy are offering cash back opportunities. Some offers include purchasing a simple gallon of milk to purchasing five single-serving yogurt cups. Each week the offers change. Make sure you check back each time you write a new grocery shopping list.
After making your purchases, simply select the items you wish to redeem and upload your receipt to show you made those purchases. Ibotta specialists review the receipts and apply those cashback offers to your account.
Shopping online is simple to use with Ibotta as well. Connect your mobile shopping apps like Target, redeem the offers, and Ibotta does the rest of the work by verifying your purchases through the app.
Related: Ibotta Review: Is It The Best Cash Back App or Are There Alternatives?
What is Rakuten and How Does it Work?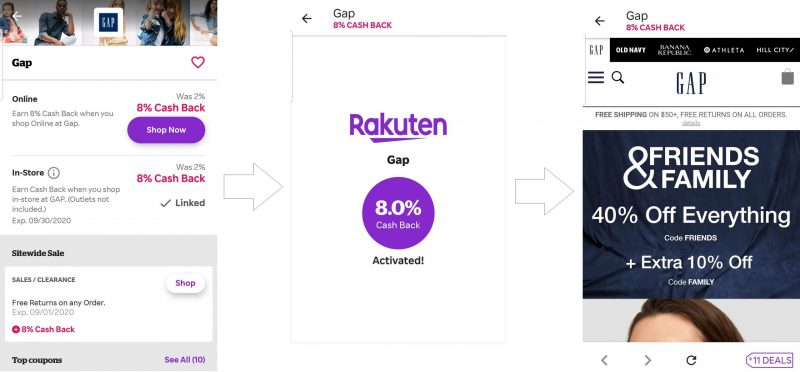 Rakuten is formerly known as Ebates. It was founded in 1997 as Ebates and is based in Tokyo. Rakuten allows users to get paid for shopping at a variety of stores. Stores pay Rakuten a commission for sending consumers their way. In turn, Rakuten pays its members the commission it receives, hence, your cashback opportunity.
Sign up for a free account on the site to begin earning cash back. Find the stores on Rakuten that you like to shop with, shop as you would usually shop, and earn.
Shopping with Rakuten is easy; download the extension on your internet browser if you are using a computer. Additionally, you can log into their website and browser through their site to ensure you are receiving your earnings.
Getting paid is simple, too. The hardest part about it is choosing if you want a check sent to you through the mail or a deposit to your PayPal account.
Cashback payments are sent out every three months to users. If your account has more than $5, you will get your funds. Accounts with $5 or less will get paid in the next payment schedule if they meet the minimum threshold.
Related: Rakuten Review: How Much Money Can It Save You?
KashKick is a great find for gig workers, offering many ways to make extra money doing what you enjoy. Try it out - it's free! Here are five easy ways to start earning money on the site:
Play games (up to $125 each)
Test apps (up to $125 each)
Buy lottery tickets (an easy $8)
Try popular brands (always changing)
Answer surveys (quick cash in minutes!)
Rakuten vs Ibotta Retailers
Ibotta and Rakuten partner with many big-name retailers to give you the best chance to get the most cash back.
Popular Ibotta Stores: Target, The Home Depot, Lowe's, Cabela's, Sephora, REI, Petco, Walmart, GAP
There are also opportunities to earn cash back on Ibotta for airline purchases, hotels, event tickets, and more. Check their available retailers list for more Ibotta stores to earn with.
Popular Rakuten Stores: Target, Amazon, Best Buy, JCPenney, Nordstrom, Samsung, Macy's, Forever 21, Nike, Adidas
During the holiday season, Rakuten gives triple cash back for early shopping to certain stores. Take a look at their available retailers to learn where you can save the most money.
Related: 100+ Best Online Shopping Sites in the USA to Get Great Deals
Rakuten vs Ibotta: Proof of Earnings
It's perfectly understandable to want to see proof of earnings from real people using Rakuten and Ibotta. I've used both for many years now and have received money from both companies.
Rakuten Proof of Earnings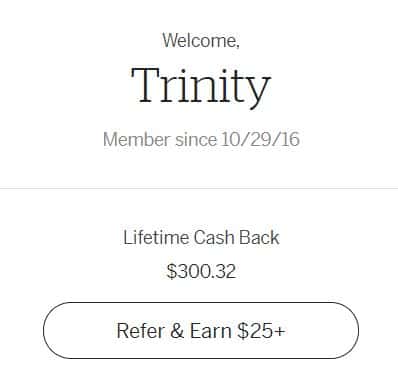 Since I've been a member of Rakuten for a long time, I've earned more than $300 in cash back. And all $300 has been sent to me as a check in the mail on schedule.
I have no hesitation when it comes to trusting and using Rakuten.
Ibotta Proof of Earnings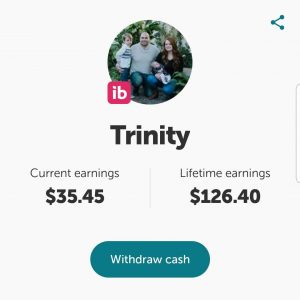 Since I didn't learn about Ibotta until a bit later in life, I've only been a member of Ibotta since 2018. But in that amount of time, I'm happy with the savings I've made using the app!
I can withdraw my earnings straight to my PayPal account any time my balance is at least $20.
Related: 10 Cheap Ways to Live
Ibotta vs Rakuten: Smartphone Apps
To make earning cash back simpler, both Ibotta and Rakuten offer smartphone apps for Android and iOS users. Here's what you can expect from each app.
The Ibotta App
The easiest way to earn the most with Ibotta is through the Ibotta app. You can get notified each time an offer comes through to ensure you never miss an opportunity.
On the Ibotta app, you can set up your free account using your email address or Facebook profile. Earn $20 in 'welcome' bonuses as well just for signing up and installing the Ibotta Chrome extension.
Additionally, you can request your earnings through the app. Once you hit the $20 minimum threshold, Ibotta will deposit your rewards to your bank account. Don't forget to refer your friends and family to sign up as well so that you can get an extra bonus added to your earnings.
Related: DollarSprout Rewards Review
The Rakuten App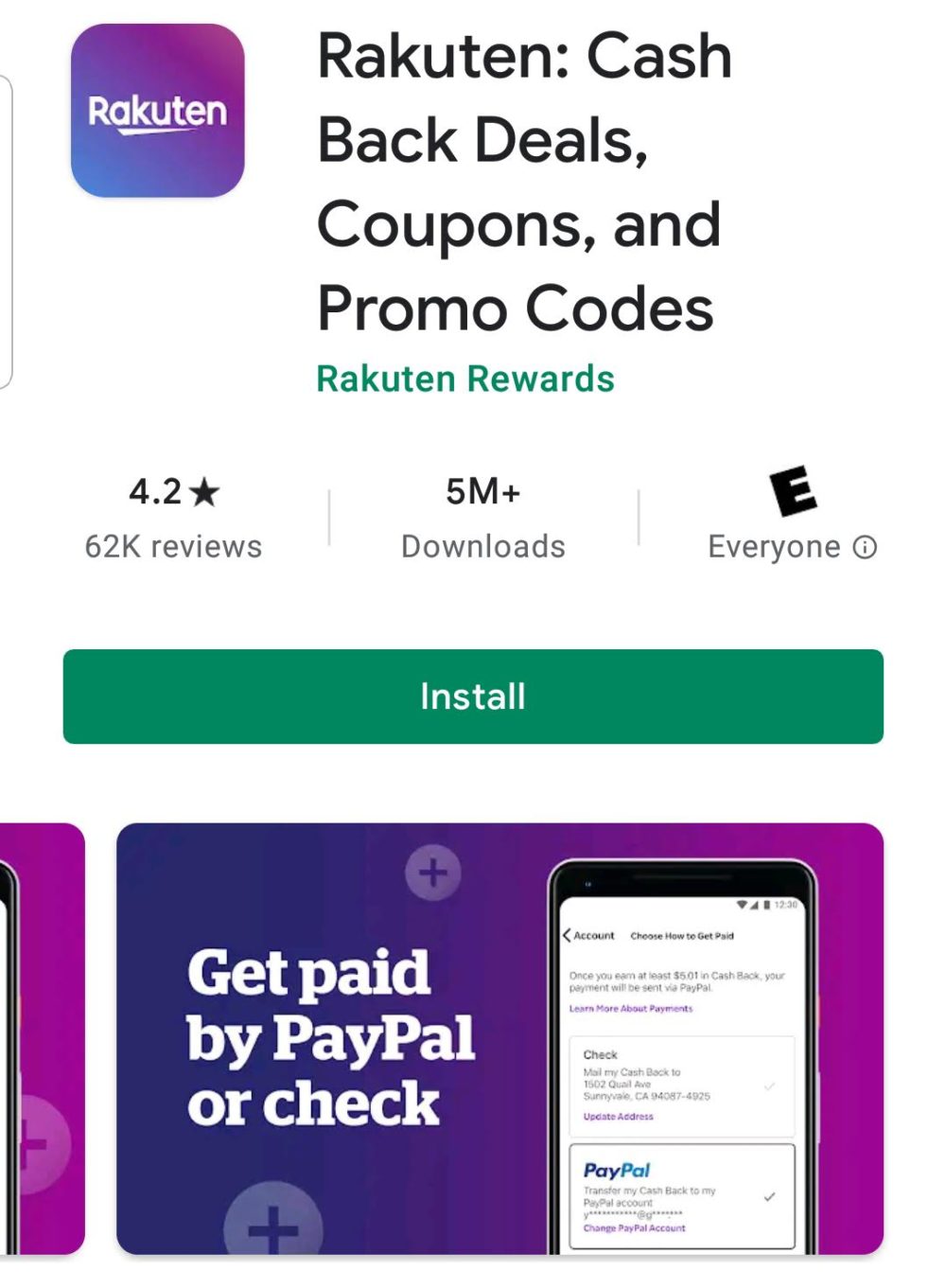 To maximize your earning opportunities with Rakuten, get to know all of the available retailers. Set your app to notify you when a new offer comes through so that you don't miss out on things you need.
On the app, you can also send your unique referral code to friends and family to join the community. If they join, you could earn $30.
Signing up for an account with Rakuten automatically gives you a $30 welcome credit, which you will see in your account after making a qualifying purchase of $30 or more within the first 90 days of activation.
Related: PINCHme Review: How to Get Free Samples to Review and Keep
Which Cash Back App is Better: Rakuten vs Ibotta?
The answer to this question really is based on what kind of shopping you do. Rakuten vs Ibotta can be difficult to choose between because they both offer so much for users in cashback opportunities.
Ibotta is a great choice if you are looking to get cashback on your grocery purchases. While there are other ways to earn through Ibotta, the majority benefit from using the Ibotta app for grocery shopping.
Rakuten is a great choice for everyday purchases you make for entertainment, clothing, and eating out. There are some coupons and savings that come with Rakuten for household items like laundry detergent. However, the best way to earn with the Rakuten app is by making purchases that are separate from groceries.
You Can Double Dip with Multiple Cashback Apps
If you are on the fence about Ibotta vs Rakuten, there is no reason why you can't download both apps. As a mom, I know we make purchases weekly for groceries and other things. Therefore, we double dip with both of these cashback apps. And you can, too!
Make the best of both worlds and start your free accounts today. After you get the hang of how the Ibotta app and the Rakuten app work, you will start earning cash back immediately. Don't forget about the bonuses you get just for signing up and earning cash back.
If you need a way to save for that vacation, add to your savings account, or just want more play money, Ibotta and Rakuten can help you meet those goals. Download both apps, shop like normal, and get cash back in your wallet.
Related: FutureFuel.io Review: How It Saves You Money on School Loans
Ibotta $20 Welcome Bonus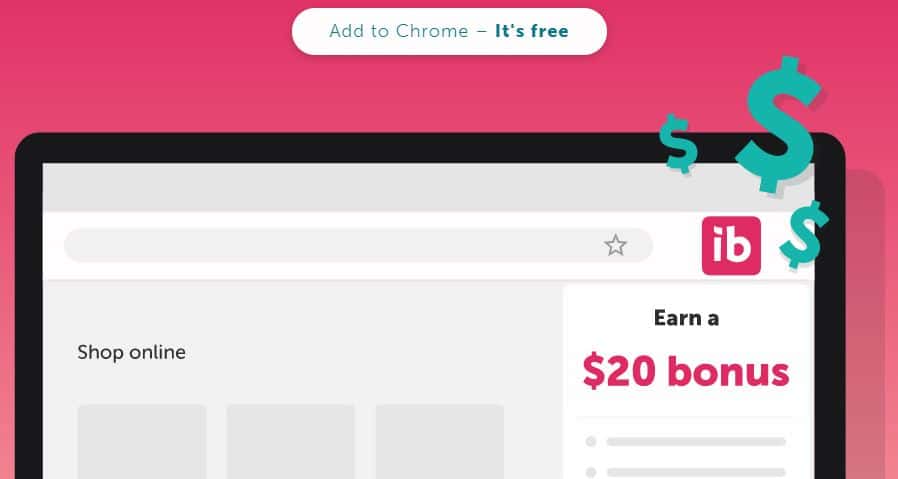 Rakuten $30 Welcome Bonus