How to Get Free Amazon Gift Card Codes Online
Try Bingo Cash, the ultimate bingo app for turning your skills into extra cash while enjoying colorful and engaging head-to-head matches. Win up to $83 per game and experience the classic bingo thrill in the comfort of your own home. Test your daubing skills and become a big winner today!
Bingo Cash™ is FREE to download and play! However, cash tournaments are not available in the following states: AZ, IA, LA, SC & WA.
I have to admit, I "window shop" on Amazon more times in a week than I care to disclose. Everything is just so convenient and affordable to order for my family's needs that I truly don't know what I would do without it some days. What makes it even sweeter is when I'm able to add free Amazon gift card codes at checkout.
Amazon has something for everyone no matter what you need. It's a giant online shopping site that gives you the flexibility to search for what you need or check out what other people are buying with the current trends. Whether it's holiday shopping, birthday presents, pantry items, or automotive needs, you can't go wrong with a deal from Amazon.
Amazon has made a sizable income from my family alone, but I'm not resentful since I am able to apply my free Amazon gift cards to get some things for free or at least discounted. If you're interested in learning how to get free Amazon gift cards as well, take a look at how I do it and find the best method for you.
One of my favorite sites, Swagbucks, offers tons of ways to earn real cash online. If you're not already a member, give it a shot! Here are five things you can do to make easy money on the site:
Play games (up to $322 each)
Test apps (up to $150 each)
Submit receipts (easy cash)
Shop at your favorite stores (up to 10% back)
Answer surveys and polls (quick cash in minutes!)
Our Popular Free Guides
How to Start a Permanent Jewelry Business - If you are patient, have social skills, and love interacting with others, then a permanent jewelry business may be for you.
How to Become a Sleep Consultant - Help parents and babies, and be the difference for families worldwide who are desperate for more Zzzs in their life as a sleep consultant.
How to Become a Proofreader - There are five basic steps to working from home as a proofreader. As long as you're willing to put in the work, you can become a proofreader!
What are Amazon Gift Card Codes and How Do They Work?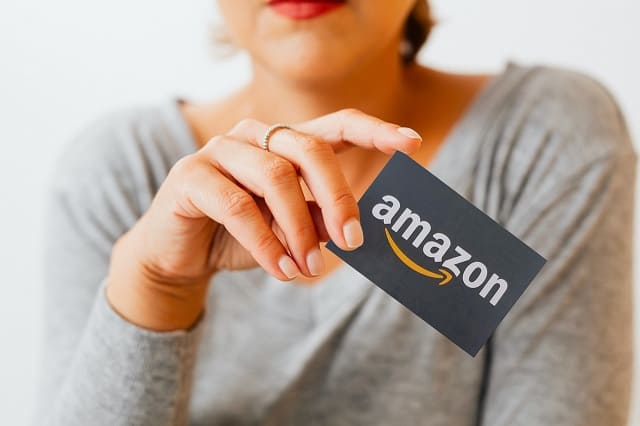 Amazon gift card codes are essentially just gift cards. You can redeem them as you would any other gift card online by entering the card number as your payment method when you go to checkout with items in your cart.
To use the gift card codes, simply log in to your Amazon account and select 'Redeem a Gift Card.' From there, you will be prompted to enter the code that appears on the back of the card and submit it. The funds from the gift card are then stored in your Amazon account and will automatically be applied to your next order.
The gift card funds will be used as the default payment first before using any other payment options stored in your Amazon wallet. Only when the gift card is empty will you be expected to pay any remaining balance with a debit/credit card or even another Amazon gift card.
Related: How to Get Free Nike Shoes Online
What Do We Mean by "Free"?
Using the term "free" means you don't have to spend any money to get these gift cards. However, you will need to exchange your time for them instead. There are many sites and apps to earn money for Amazon gift cards or cash. To reap the benefits of free Amazon gift card codes, you'll have to complete some tasks beforehand.
Once you've completed the tasks and have been rewarded for your time, you can exchange those rewards for free Amazon gift card codes.
Related: How to Get Free Stuff
Is a Free Amazon Gift Cards Code Generator Legit?
No, a free amazon gift card generator is not legit. Sites that claim to be real code generators are scams and are looking to use you as a way to make money from visiting them or potentially infect your device with a virus. Only purchase or grab free gift cards from trusted sites.
13 Ways to Get Amazon Gift Card Codes for Free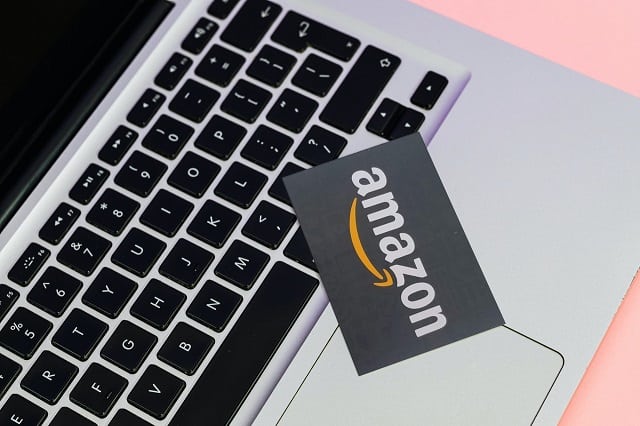 There are several ways you can earn free Amazon gift card redeem codes. Do things you are already doing like shopping online, scrolling the internet, or completing other tasks and you'll have free gift cards in no time at all.
1. InboxDollars
InboxDollars is a platform for users to go to and make extra money online completing tasks. It is a trusted site that has awarded over $80 million to its members.
Sites like InboxDollars reward you for participating in surveys, playing games online, watching videos, and reading emails. Those completed tasks reward you with money deposited into your InboxDollars account, which you can then redeem for free Amazon gift card codes. Each task will be worth a different amount than another depending on how long it takes you to complete it.
To get an account with InboxDollars, simply sign up for free using your email address and create a password. InboxDollars also offers a $5 sign up bonus to get started.
Related: InboxDollars Review
2. Swagbucks
Swagbucks is a popular site dedicated to helping people put extra cash in their wallets through various opportunities such as taking surveys, watching videos, discovering deals, and other cashback rewards. It is a well-known platform and has awarded members over $592 million since opening in 2008.
Each task you complete means you earn a set amount of Swagbucks (SBs). SBs can be redeemed for prizes once you meet the threshold amount. Prizes include gift cards to Amazon.
Quickly sign up for a free account and get a $10 bonus added to your account. You can choose to sign up with your email address or with your Facebook profile.
Related: Swagbucks Review
3. Branded Surveys
Branded Surveys is a platform dedicated to market research. It rewards users of its platform for participating in surveys that are geared toward helping companies understand what consumers really want. Each survey completed awards points and the number of points you receive will vary based on how long the survey takes to complete.
Complete enough surveys to cash out your points for free Amazon gift cards. You can collect even more points by completing daily challenges, polls, and other products and services offerings.
Easily sign up for a free account by entering your email or using your Facebook account.
Related: Branded Surveys Review
4. Opinion Outpost
Opinion Outpost collects opinions from users and then uses those opinions for market research. Companies who partner with Opinion Outpost are from businesses, governments, public bodies, and other places that want to know the opinions of consumers to better enhance their products and services.
Surveys available include product testing, reviews, diary studies, focus groups, and more. Collect points for each survey you complete and use those points for rewards like gift cards to places like Amazon.
There is no fee to sign up and use the Opinion Outpost platform. Simply fill out the form with your name, email address, and zip code to get started earning free gift cards.
Related: Opinion Outpost Review
5. Pinecone Research
Pinecone Research is a private platform where users have to be invited to join. It is free to use and the tasks available there include completing surveys. The surveys directly influence how companies and brands will develop their products and services.
Each completed online survey is rewarded in points. Redeem those points for several rewards, such as Amazon gift cards. Pinecone Research is a great platform to learn about products before they hit the market and influence their development with your opinions.
Related: Pinecone Research Review
6. LifePoints
LifePoints is a platform designed to help users earn more money by completing tasks. These tasks include surveys to help companies develop and improve their products. It is a well known site with over 40 million users worldwide and has paid out over $22 million in rewards.
Its user-friendly platform makes it even easier to earn. Use the 'join now' page to create a free account and start earning. Completed surveys reward LifePoints (LPs) that are added to your account. Each survey will differ in how many LPs you earn.
Just for signing up, you will get 10 LPs. Collect enough points to redeem toward rewards. Accumulate enough points and you can cash in for a free $100 Amazon gift card.
Related: LifePoints Review
7. Ipsos I-say
Ipsos iSay celebrates the power of the voice of the community from members like you. Take surveys on the platform for global brands, marketing, and more. Ipsos I-say strives to make each day different for the members so you're not taking the same boring type of surveys constantly.
Earn points for each survey you complete. Answer polls, create your own, and enter into contests for more rewards. Cash out your points for rewards such as Amazon gift cards. Join for free by entering your email address or connecting with your Facebook profile.
Related: How to Get Free PSN Codes
KashKick is a great find for gig workers, offering many ways to make extra money doing what you enjoy. Try it out - it's free! Here are five easy ways to start earning money on the site:
Play games (up to $125 each)
Test apps (up to $125 each)
Buy lottery tickets (an easy $8)
Try popular brands (always changing)
Answer surveys (quick cash in minutes!)
8. Survey Club
Survey Club is a panelist recruitment platform. It connects panelists to companies seeking opinions from consumers. Survey Club doesn't actually give surveys itself but redirects you to other sites looking for survey takers. It acts as the middleman for companies with surveys that need to get matched with survey takers.
In addition to the surveys, you can also participate in focus groups that pay more. The focus groups take longer to complete, but the reward might be beneficial to you.
When you complete the surveys and focus groups, your Survey Club account is awarded payment. Survey Club doesn't use points, it deposits actual dollars in your account. Use those dollars to cash out for free Amazon gift card codes.
Select the 'become a member' feature to begin filling out your profile and be matched with appropriate surveys. Additionally, Survey Club is free to use.
Related: Survey Club Review
Other Ways to Get Free Amazon Gift Cards and Merchandise Credit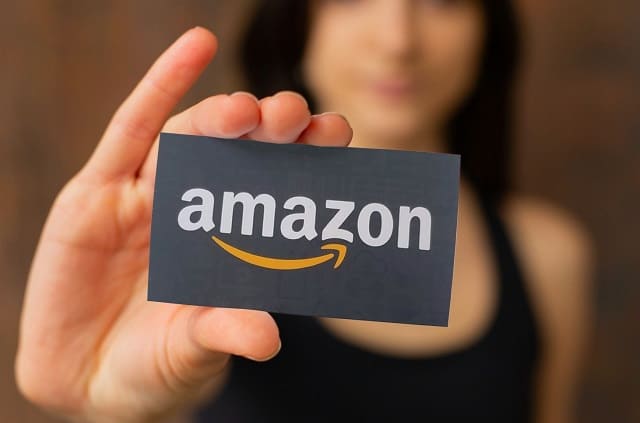 Completing tasks online isn't the only way to get free Amazon gift card codes. Take a look at these five other ways you can get those free codes in your wallet.
9. Ask for Them
As simple as it sounds, it is most effective when you ask for what you need. Ask family, friends, co-workers, neighbors, etc., for Amazon gift cards. This can be for birthday parties, house warming parties, retirement parties, etc. Instead of getting a gift you won't use, ask for Amazon gift cards instead.
People won't know what you need unless you ask for it. Therefore, make your needs known with a simple request for gift cards to use to buy what you want or need.
Related: How to Get Netflix for Free
10. Exchange Other Gift Cards in Your Wallet for Amazon Codes
If you have other gift cards sitting in your wallet collecting dust, consider exchanging them for free Amazon gift cards. There are several ways you can make this exchange. Make sure you know the balance that is sitting on those gift cards so that you know how much you can get in Amazon codes.
11. Sign Up for Amazon's Credit Card
Earn more Amazon codes by using the Amazon credit card. With each purchase you make with the card, Amazon gives you 5% cash back. Use those cash rewards as a free credit toward your next Amazon purchase. You can also receive a $70 gift card to Amazon as an additional perk to being a card holder.
Related: Cash App Free Money Code
12. Get Discounts and Free Shipping
Use the popular Amazon Prime feature for free and start getting great deals, discounts, and free shipping on your purchases. You can sign up for a Prime account and start a free trial. This is a great way to get more for your money for any of your needs through Amazon.
13. Become an Amazon Product Reviewer
Use your free time to review products from Amazon. Become a product reviewer and share your honest, helpful feedback about products to help Amazon understand what customers need. There are also several sites where you can become a product reviewer and redeem Amazon gift card codes as payment for your time.
Related: How to Get Free Steam Codes
Free Amazon Gift Codes Are Almost Always Available
If you are looking for those free Amazon gift card codes, they are not very difficult to find. Once you learn which platforms offer them in their rewards program, you can quickly start your journey to collecting those codes time and time again.
We all have some small amounts of free time during our day and it's not unreasonable to consider how we can use that free time to get free codes. Dedicate five minutes here and there to completing tasks on sites that will bring you closer to your goal of earning that free $100 Amazon gift card. There is no better reward than that of free money.
Choose the best method for you in this list about how to obtain your free codes. The best part is that you don't have to choose just one option. Consider using multiple options to truly maximize your earning potential.
Related: Free $500 Gift Cards