55+ Creative Small Business Ideas You Can Start at Home
Try Bingo Cash, the ultimate bingo app for turning your skills into extra cash while enjoying colorful and engaging head-to-head matches. Win up to $83 per game and experience the classic bingo thrill in the comfort of your own home. Test your daubing skills and become a big winner today!
Bingo Cash™ is FREE to download and play! However, cash tournaments are not available in the following states: AZ, IA, LA, SC & WA.
I never pictured myself creating my own small business from home. It was always the traditional way; graduate college, get a good job, and happiness would follow. However, I found that sort of lifestyle wasn't fulfilling.
Truthfully, it took a while for me to figure it out. I knew I wanted to start my own business, but I wasn't sure what kind of business. There were many ideas out there and while I entertained several of them, nothing felt right; until I found my passion.
From that moment, creating a small business from home became exciting and fulfilling in more ways than I ever imagined. I was able to create something for myself that brought me such joy. It also forced me to think outside of the box. I needed to craft a marketing plan, a unique service, and some goals—fast!
While there are challenges associated with running a business, there are many accomplishments that make it all worth it. I encourage you to find your passion and start a small business from home.
One of my favorite sites, Swagbucks, offers tons of ways to earn real cash online. If you're not already a member, give it a shot! Here are five things you can do to make easy money on the site:
Play games (up to $322 each)
Test apps (up to $150 each)
Submit receipts (easy cash)
Shop at your favorite stores (up to 10% back)
Answer surveys and polls (quick cash in minutes!)
Our Popular Free Guides
How to Start a Permanent Jewelry Business - If you are patient, have social skills, and love interacting with others, then a permanent jewelry business may be for you.
How to Become a Sleep Consultant - Help parents and babies, and be the difference for families worldwide who are desperate for more Zzzs in their life as a sleep consultant.
How to Become a Proofreader - There are five basic steps to working from home as a proofreader. As long as you're willing to put in the work, you can become a proofreader!
The Top 10 Small Business Ideas
Many freelance service businesses fall within the top 10 small business ideas for 2021 because they require little to no upfront investment, and can earn you a paycheck as soon as this week.
1. Freelance Proofreading
General proofreaders earn money reading by reading content and marking grammar, spelling, and sentence structure errors. This is the final stage of content creation and requires good English skills and attention to detail.
You can proofread books, manuscripts, medical documents, or other texts in this business. It doesn't require any special education or degree to become a proofreader, but an English degree can potentially accelerate your income.
Caitlin Pyle is a professional proofreader who earns more than $50,000 per year working from home. She has a free 76-minute workshop teaching beginners how to get started. You can sign up for a spot in her free Proofread Anywhere class right here.
Related: Proofread Anywhere Review: Is It Worth It?
2. Bookkeeping
You can start your own bookkeeping business and help creative small business owners organize their finances.
This service gives you the flexibility to work your own hours, take on as many clients as you want, and set your rate. If you have the knowledge and experience in bookkeeping, work-from-home finance jobs could be a great option for you.
Check out Bookkeepers.com's free online workshop to learn how to get your bookkeeping business started.
3. Private Photo Editing
Since working from home is a popular choice, you can take your photography and photo editing skills and turn them into a private photo editing service business. It's a flexible venture that's perfect for exercising your creative skills.
Katie Rivera is a professional photo editor who works for photographers all around the world. She earns a full-time income from her business, and she's committed to teaching others to do the same. You can watch the free training by The Photo Editor's Guide to learn if online photo editing is right for you.
4. Niche Site Creating
With a solid strategy in place, making money with a niche site is simple. You can monetize it with display ads, affiliate partnerships, sponsored posts, digital products, and your own virtual services. You can pick just one or employ multiple methods to make the most money with a niche site.
Follow this step-by-step tutorial to start a site for just $2.75 per month. By the end of today, you can launch your website and publish your first article introducing your goals.
There are niche site owners earning anywhere from $10 to $150,000+ per month with a blog. Your success depends on whether you treat it as a hobby or invest in necessary resources from the start.
5. Affiliate Marketing
An affiliate marketing website can be similar to a blog, but it typically involves a less personal approach to content marketing. You can create evergreen articles like product reviews, tutorials, service comparisons, and much more.
To make money, you'll need to sign up to become an affiliate with different companies like Amazon or Etsy, for example. There are hundreds of thousands of companies to choose from. You'll be assigned unique tracking links that you can put in your articles to refer readers to different products and services. When visitors click on your affiliate links and make purchases, you will earn a commission on each sale.
Michelle of Making Sense of Cents is an experienced affiliate marketer who grew her small business to over $50,000 in residual income per month. While it's not something that will happen overnight, it's possible to start earning between $500 and $1,000 per month within your first year as an affiliate marketer. It all boils down to your strategy and time investment.
Check out Michelle's free ebook, Making Sense of Affiliate Marketing. In her ebook, Michelle teaches beginners exactly how to follow in her footsteps and make money with affiliate marketing. Instead of trying to reinvent the wheel, you can learn from someone who has consistently earned an income as an affiliate marketer for many years.
6. Freelance Writing
Freelance writers can find clients needing assistance with the content on their website, email marketing, social media content, and various writing projects. Due to the variety of services you can offer as a freelance writer, there are many salary ranges. Writers charge anywhere between $.03 and $1+ per word.
The best way to start a small business as a freelance writer is to build a solid portfolio of writing samples to share with potential clients. Writers often use a blog as an ongoing, live portfolio.
Related: How To Create A Business Website
7. Used Clothing Consigning
There is a ton of money to be made in the used clothing market. A small, online clothing consignment business can turn a great profit if you work out of your home or a small storage space. For each item you sell, you'll split the profits with your consignors (the people who provide the clothes to all upfront).
To start consigning, you'll need to set up a way to keep track of each consignor and the clothes he or she brings to you. A good way to distinguish clothes is to label each bag or item of clothing with the numbers assigned to each consignor.
There are different places you can sell clothes online like Thredup or Swap.com. Or, you can create your own website on Shopify to potentially earn the most profit from each item you sell. You can sign up for a free 14-day trial to see if Shopify is right for you.
Related: How To Start A Shopify Store: A Step-By-Step Tutorial (With Pictures)
8. Flea Market Flipping
Flea market flipping can be a profitable business for the entrepreneur who enjoys finding a good deal and selling it for a profit online or in person.
Flea markets, thrift stores, garage sales, and free "trash" piles are just a few places to find items to flip for cash. You can always use your smartphone to search for the value of an item before committing to buy it.
9. Delivery Driver
With the right insurance, licenses, and vehicle, you can start your own delivery business. It's a more flexible and potentially more profitable alternative to truck driving for weeks at a time away from home.
If you don't want to jump through the hoops of starting a transportation business, you can be an independent delivery driver for a company like Instacart. You shouldn't need to purchase an additional delivery vehicle as long as you have a reliable car. Additionally, you can pick as many or as few delivery orders as you're able.
Check out the three best delivery driver apps that make the most money.
10. Land Flipping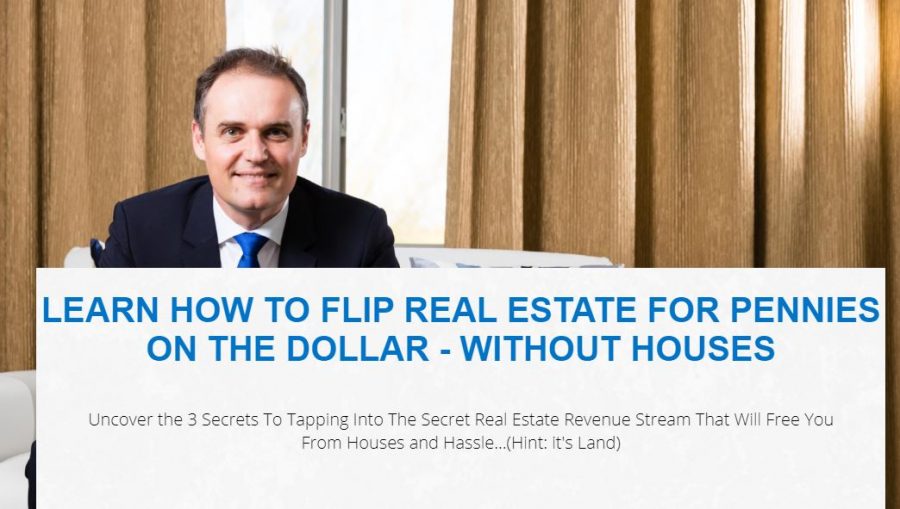 Real estate flipping is a common investment that people use to build a profitable business. It involves buying homes at a discount (usually with cash), fixing them up, and selling them for a profit. But since the market is competitive, profit margins are low, budgets are tight, and the labor is tedious.
An alternative small business idea is to flip land for a profit. This business model eliminates the fixer-upper house, agent commissions, and (preferably) tax or mortgage liens. It's a potentially lucrative venture for someone who is willing to learn the buying and selling process and put it to action.
Jack and Michelle built a land flipping business through which they closed more than 5,000 land deals. With many years of experience behind them, they crafted a system to help others buy land for "pennies on the dollar" and sell it for a profit. You can learn how they flip land in just a matter of days in their free online webinar.
Related: How To Make $3,000 Fast (When You Need Money Now)
KashKick is a great find for gig workers, offering many ways to make extra money doing what you enjoy. Try it out - it's free! Here are five easy ways to start earning money on the site:
Play games (up to $125 each)
Test apps (up to $125 each)
Buy lottery tickets (an easy $8)
Try popular brands (always changing)
Answer surveys (quick cash in minutes!)
Online Creative Small Business Ideas From Home
Starting a home-based business can lead to job satisfaction, more flexibility, and a higher income. It's important to choose a business that fits your lifestyle and skills.
11. Sell Printables on Etsy
From invitations to worksheets to home decor, you can find a way to incorporate your artistic abilities into a small business selling printables. Once you've established yourself as a verified seller on Etsy and start receiving reviews, it's possible to earn a comfortable $40,000 per year. Click here to sign up with Etsy and list your first 40 items for free.
If you need some printable ideas that you can make and start selling immediately, check out this free resource. You'll learn how to find the most profitable seasonal trends and make the most money at just the right times. Julie and Cory of Gold City Ventures put together this free eBook for anyone interested in earning money selling printables on Etsy.
Related: How to Start an Etsy Store
12. Sell Crafts on Etsy
Crocheting, printing on items, sewing, and creating handmade goods are all profitable items to sell these days on Etsy. Consumers look for unique designs from one of a kind sellers and that could be your small business. If you're new to Etsy, you can sign up here to get your first 40 items listed for free.
13. Start a VA Service Business
Tons of businesses go online every day, and many of them can't afford to hire a full-time employee to manage their online affairs. Virtual assistants can earn a good income working just a few hours per week for multiple businesses. It's a win-win situation for all parties involved.
This free list of more than 275 services you can offer as a VA should help you get started. You can market your existing skills to local and online businesses that could potentially use a few hours of help each week.
14. Sell Your Own T-Shirt Designs
Join in on the design fun and make unique designs of your own to sell on t-shirts. The print-on-demand industry is booming. It allows creative business owners to sell items without holding inventory.
15. eCommerce Support
If you have the skills and the time to help others with their eCommerce setup and maintenance, you could open your own small business from home with this service and get paid to answer phone calls and emails with questions. This skill alone can bring in an income between $41,000 and $100,000 per year.
16. Transcribe Audio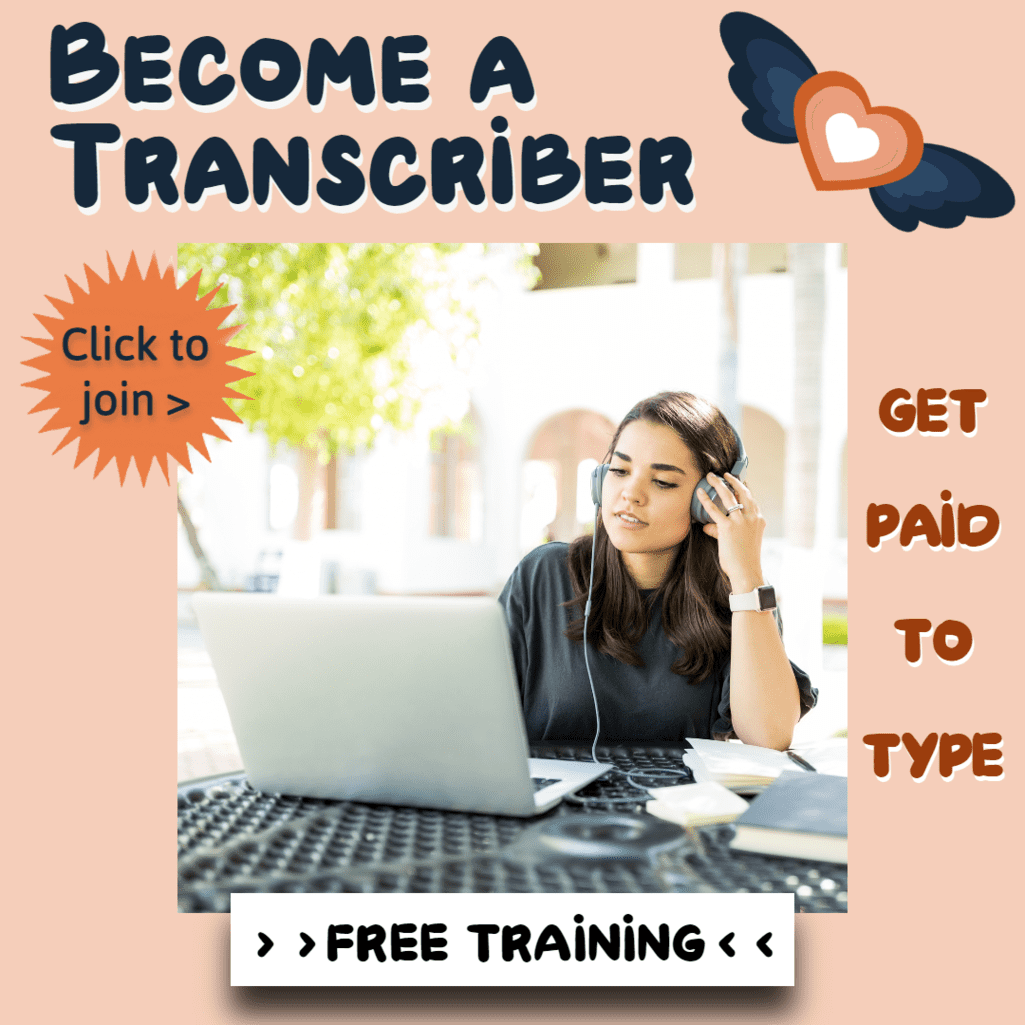 Transcribing audio to text is a service that requires good listening and typing skills. Clients will send you audio files to have typed into a document and returned. Most transcriptionists charge by the audio hour, which can take three to six+ actual hours to complete with accuracy.
17. Web Design Service
If you have the knowledge of web design or if you have the patience to learn more about it, starting a web design service could bring you thousands of dollars per job. Some packages you can offer include full initial web design, redesign and update pages of a website, and continuous maintenance of a website.
18. SEO Service
Many companies are looking to pay an SEO to help get their website to rank higher on search engines, thus putting them in front of potential customers. SEO services can start at $75 per hour and increase from there. If you know how to do SEO, you can start offering your services to online business owners.
19. Consulting
A consulting business can come in many forms such as financial, new business, makeup, childcare, etc. Consultants offer planning services to individuals to help make the most of their personal and/or professional lives. Depending on the type of consulting you offer, you can establish your own rate to fit within the growing average in your area.
20. Virtual Home Office Designer
A virtual home office designer might just be the perfect small business opportunity for you to help others make the most of their office spaces. As a designer, you can determine your own fee based on the market value and offer your services to businesses around the globe.
Related: 20 Ways To Get Paid To Give Advice Online
21. Hair Influencer
Hair influencers are marketers who promote hair products. Influencers show their audience how to use the products, what the results are, and offer a special code or referral link to use when purchasing the products themselves. Brands will pay you a set percentage per sale you make when people use your code or link.
22. Travel Agent
Travel agents collect a fee on travel planning for their clients. They need to be credentialed, which doesn't take too long to do online. Offering services as a travel agent allows you to meet people from all over the world and you can even take part in some of the travel specials that are available.
23. Voice Over Services
Voice over is the art of using a voice in an off-camera or off-production way, such as on a radio, theater, or other presentations. For voice over projects, some projects can pay from $275 to $1,700 based on the topic of the narration.
Related: How to Get Paid to Narrate Books
24. Video Editing
Video editing takes a special skill and patience to complete. A small business owner in video editing for movies, commercials, or business presentations can often earn between $75 to $100 per hour.
25. Closed Captioning Service
Closed captioning services provide subtitles for videos and television. Begin your small business as a closed captioning service to create these visual aids for audiences. This service sees an average salary between $55,000 and $60,000 per year.
26. YouTube Creator
Some YouTubers earn some pretty high salaries while others use the platform as a hobby. Find your niche and create your own YouTube channel for subscribers to follow. After a certain amount of views, YouTube will pay you to place advertisements on your videos.
Related: 18 Part Time Jobs Online That Pay Daily
27. Brand Ambassador
An ambassador is a person who gets paid to represent a brand that they love and refer sales to the company. There are tons of brands that hire independent ambassadors to work with them. Plus, when you work with the right company, it pays well. Ambassadorship can quickly turn into a small business opportunity with a sizeable income.
The concern that most people have about becoming a brand ambassador is choosing the right company to work with. Here are three things to look for when seeking an opportunity with the most potential:
It's a legitimate business with 10+ years of positive history.
Instead of choosing an obscure product that's a little too unique, work with a brand that has a stable history and positive reviews. It helps you sell the product without a doubt that they are legitimate and that they work.
It's a necessary business that provides a necessary product.
It's fun to sell products like candles, makeup, and nail art, but it can be difficult to convince anyone that they need what you sell. While you can become a successful ambassador for any company if you put in the work, it's still good practice to choose a product that fulfills a need.
The compensation package is generous and can turn into a livable income.
Some companies pay well while others leave no room for growth. Make sure to do your research and choose a company that offers the opportunity to earn a liveable wage.
Related: How to Become a Content Creator
Local Creative Small Business Ideas For Small Towns
Every small town has a decent amount of demand for each of these small businesses. The hardest part is getting the word out and building a reliable customer and client base. But with the growth of local Facebook communities in recent years, it becomes increasingly easier to share your services locally.
28. Pet Care
To start a successful pet care business, you will need to have a love for animals and an unquenchable thirst for spending time with other peoples' pets. This isn't for everyone, but it could be fun and lucrative for the right person.
Sign up for a free account with Care.com to get your services in front of people who need your help.
29. Lawn Care and/or Snow Removal
Many people need help cutting grass in the summer and removing snow in the winter (in the North). To fill the need, you can start a small business as a lawn care or snow removal specialist.
Related: Ways to Make Money in the Winter
30. Car Detailing Service
Offer detailing services in your own garage or take your service straight to your clients. It can be a dirty job, but you can earn a decent income from cleaning and detailing vehicles.
31. Cleaning and Organizing Service
You can charge by the hour or by the service as a cleaning and organizing service business. First, build a client base and then one day build a team of professionals that work for you.
32. Rent Out Storage Space
Earn passive income by renting storage space in your area. You can purchase property to build rental units on or use an existing building that you already own. The more storage units you have, the more your business and income will grow.
Related: How To Get Free Airbnb Stays (Plus Make Money In The Process)
33. Decorating Service
It takes a keen eye for design and the ability to improve any space with style to run a successful decorating business. Create a website, or just market your services locally on Facebook, Craigslist, or bulletin boards.
34. Party Planner
Perhaps you've spent your last dime on the party of your dreams, but you can't wait to plan another. Just because you don't have a reason to plan your own party, doesn't mean you can't plan one for someone else. Start marketing your business on social media to get new clients, and make sure to share photos of your last successful party as proof of your talents.
35. Indoor Painter
If fresh colors, ever-changing palettes, and crisp lines excite you, then consider starting your own creative small business as an indoor painter. Painters can make close to $40,000 per year depending on experience and how busy they keep themselves.
36. Mural Painter
A mural painter offers their art services to spice up homes, businesses, and various buildings. Depending on your location of work, mural painters can make $37,000 to $55,000 per year.
37. Sell Baked Goods
Do you have a particular taste for cookies, cupcakes, cakes, or other delicious treats? Depending on the type of baked goods you create and the frequency in which you take orders, you can earn as little as a couple hundred dollars or thousands a month with your own home bakery business.
38. Host Children Craft Parties
Much like a face painter or a clown at a party, craft parties are becoming a huge hit. You can host a craft party that includes necklace beading, friendship bracelet making, airplane making, etc. Whatever you can imagine, a craft party is a great way to create a small business that allows you to have fun and get paid to color, craft, and more.
39. Makeup Artist
You can begin a small business as a makeup artist and offer services around wedding makeup, Halloween makeup, body art, and more. Based on the talent and services offered by a makeup artist, you can make a salary between $22,000 and $46,000 per year.
40. Laundry Service
As a small business, you can offer laundry services a couple of different ways: go to clients' homes to do their laundry for them or pick up laundry from clients to be cleaned at a secondary location. The service packages you offer could include payment for gas, water and electrical, and any other fees you accrue to provide this convenience for them.
41. Tax Professional
Tax professionals are usually hired by small businesses and contract workers to help them stay updated on paying their taxes each quarter. This is a great opportunity in small towns because it will increase your chances of getting more clients.
42. Sell Insurance
Many insurance companies hire outside salespeople to help them market their products. By selling insurance to others, you make a commission based on the number and type of sales you make each month. The compensation will vary depending on the insurance company.
43. Fence or House Painting
Assisting customers in their color choices for the exterior of their home is just as important as selecting the interior colors. A beginner fence or house painter can make between $24,000 and $34,000 and even up to $63,000 per year.
44. Handyman or Woman
People are never without some sort of project or in need of repair around their homes. Offering handyman services in your neighborhood can prove to be extremely lucrative. Services like plumbing, clean-up, basic repairs, and such can be lucrative.
45. Gardening Services
People want a well-maintained garden and often don't have the time to dedicate to it. Start your small business in gardening services by offering help around your neighborhood.
Related: How to Start a Worm Farm for Profit
46. Grow and Sell Produce
If you have the space in your home, begin growing a garden of your own and sell the produce or matured plants to others. You can charge upward of $4 to $5 for a pound of tomatoes.
47. Sell Eggs and Fresh Chicken
A rising trend these days is raising chickens in your backyard. Sell fresh eggs and chickens from your home to give customers the fresh, organic taste they desire. A dozen fresh eggs can be sold anywhere from $2.50 to $5.
48. Sell Fresh Milk
Consider selling fresh milk to neighbors or farmer's markets to start your small business in milk selling. Prices and regulations for milk selling will vary by state.
49. Sell Piglets
Similar to a dog breeder, you can also breed and sell piglets. Piglets are sold by the pound. The amount you will receive for one piglet will vary based on the weight.
50. Breed Dogs
Legally breeding and selling dogs can be a successful small business idea. The breed you choose to sell and the bloodline of that type of dog will determine how much you can expect to make on a sale.
51. Property Management
A landlord sometimes requires the assistance of a property manager to maintain the grounds of a home or group of homes. This service can be offered at a flat rate per month or at a specified percentage of the rent being made off the homes.
52. Open a Gym
Opening a gym may require a small investment from you upfront to obtain a gym space. If you have a passion for health and want to share that passion with others, opening a small business gym is a perfect fit for you.
53. Dj
Think of weddings, proms, birthdays, family reunions, etc. and you can imagine how important it is to hire a DJ. DJs offer packages based on how many hours they will be at an event. The packages you offer as a DJ will determine the salary you make each year.
54. Party Entertainment
If you have unique skills like juggling, flame-throwing, unicycle riding, belly dancing, or acrobatics, you can enjoy your passion while entertaining others and get paid to attend events and parties!
55. Trash Can Cleaning
Cleaning out the trash cans occasionally is a requirement that most people don't enjoy. You can start this small business idea with just a pair of gloves and cleaning supplies.
56. Childcare Provider
If you're a stay-at-home parent, you can offer childcare services in your home. Whether you choose to take on one or three additional children, each child in your care can bring in a decent income.
Related: How to Make Money Taking Pictures with Your Smartphone
What Creative Business Will You Start?
What inspires you to want to create a business from home? With over 50 ways you can start a small business, there is no telling where your business will lead you one, two, or even ten years later. The main goal, however, is to start your business sooner than later and grow as consistently as possible.
With all the talent out there in the world, there is a small business opportunity for many. Which small business idea excites you? Will you start a small business from one of the ideas here?
---