10 Cheap Housing Alternatives to Live Alone or With Family
We foster relationships with brands we use and trust. The testimonials on our site represent real experiences, but they don't guarantee you'll achieve similar results. When you make purchases through our links to our partners, we may earn a commission. Your support helps us continue this work. You can read our full disclosure here.
Let's get this out in the open; the world is expensive. There are so many things to pay for, many things to consider, and not many good money making opportunities. If you really want to make it in this world, you need to find the cheapest ways to live.
As a young adult, it's easy to get enticed by having all the nice new things. Unfortunately, that is not a realistic way of living. Unless someone else is funding your dreams, it's unlikely you'll be able to achieve them without making some changes to your lifestyle.
There are several ways you can either cut back on or adjust your budget to make sure you are living within your means. The hardest part might be having to make some sacrifices now for future gains. Just know that whatever those sacrifices are, they are only temporary and you can have them back in time.
The cheapest way to live on your own might not look like the dream you have for your future. But it will get you one step closer to your end goal, financial freedom.
Tips to Live as Cheaply as Possible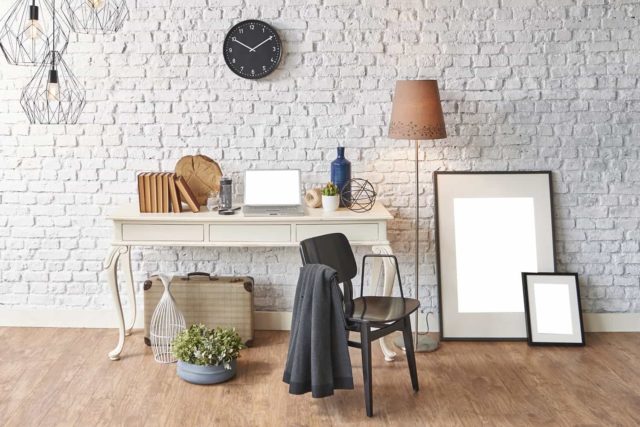 Finding the cheapest ways to live doesn't just include cheap housing. You also have to consider how to keep other budget items cheap so that you can save money on a low income and continue living on your own.
Earn Cash Back on Your Purchases
If you're new to living on your own, you're probably learning to meal plan and grocery shop for the first time. It's important to look for deals throughout the store so that you can eat as cheaply as possible while still enjoying your food. One way you can save money is to use cashback apps like Ibotta as you shop.
With Ibotta, you can plan your grocery shopping trips and select cashback offers on the food you already enjoy. For example, if Oreo cookies are a staple in your snack cupboard, but spending $4+ on a pack is outside of your budget, check to see if you can earn cash back through Ibotta to make the purchase more affordable. The offers constantly change which gives you the chance to fill your pantry with food for less.
To learn more about earning cash back, read my full Ibotta review.
Increase Your Income to Cover More Expenses
While working or going to school full-time can be exhausting, consider ways you can earn money when you are home. There are several options that can come in handy to boost your income to cover more of your expenses.
Budget for Everything
Budgeting can be a tedious activity. However, without a budget, things can fall apart very quickly.
You need to know where every dollar of your income goes each month. This will help you stay on top of bills, avoid late fees or overdraft penalties, stop any overspending, and possibly help you save in the process.
Use an app like Trim to lower your bills and create a financial plan that works with your income and expenses.
Furnish Your Place for Free
Furniture can be a huge expense. Consider furnishing your home with furniture that is free. Find free stuff in your area, clean it up, and add it to your new dwelling.
Research the Location
When you research a location, it gives you insight into how much the cost of living will be, how far you will have to commute to work, what the gas prices are like, and more. Knowing this ahead of time can help you budget and plan for any expenses.
Check for Options with HUD
The U.S. Department of Housing and Urban Development has options for fair lending, grants, buying a home, housing counseling, and more. Check out options that could benefit you in finding the cheapest ways to live.
Split Costs by Housing With Roommates
Having a roommate who can pay a portion of your living costs helps tremendously. Not only can you keep your living space, but you can also do it for a fraction of the price.
Roommates.com is the Tinder of finding a reliable party with whom you can split the rent payment. It's free to join and can help you find a safe roommate in your area.
Related: FutureFuel.io Review: How It Saves You Money on School Loans
10 of The Cheapest Ways to Live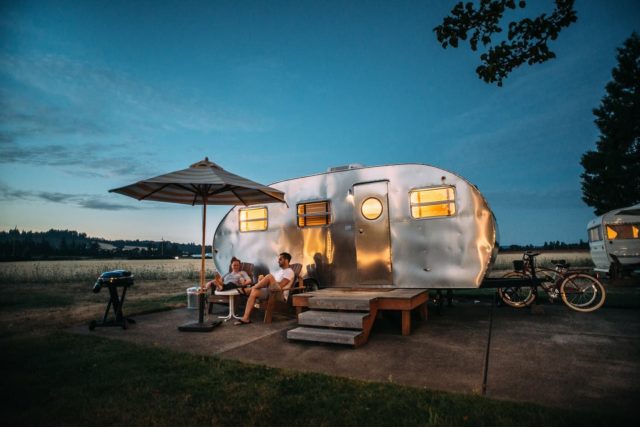 If you are a young adult, you're probably considering ways to move out on your own. For added savings, this guide will show you some examples of making it in this world with the cheapest ways to live.
1. Rent a Room
Renting out an entire apartment might not make sense for you depending on what you need at the time. If you just need a place to crash while you're attending college, then renting a room from someone is one of the best cheap housing alternatives.
With a legitimate service like Airbnb, you can rent a room for a fraction of the price of renting an apartment. Search for listings in your area and connect with hosts to find out if they can extend a cheaper month-to-month rate.
2. Rent a Low Income Housing Apartment
If getting an apartment is what you truly want, there are options for getting one at a lower price. Take a look at cheap housing alternatives for apartment options that you can get into.
Low income housing alternatives means you cannot make over a certain amount of money each month. The apartments are priced specifically for those who do not make a high income. As someone just starting out, this is a great option to consider when looking at the cheapest ways to live.
3. Become a Live-In Nanny
As a live-in nanny, you can actually get paid to stay in someone else's home. In exchange, you would generally be responsible for helping the family out in ways like taking care of the children during the day, washing laundry, cleaning up, cooking, etc.
Live-in nannies typically need a background check, references, and some level of certification such as CPR/First Aid certifications.
Related: How to Become a Babysitter or Nanny
4. Live in an RV or Van
RVs and vans provide comfortable living spaces for people. There are several ways you can fix up an RV or van to suit your décor style and comfort level and it is the cheapest way to live alone.
If an RV or van is calling your name, consider how much it would be to rent a parking space each month so that you have a permanent place to stay. If you want to travel, then a parking space is not needed. However, at camping sites or hotels, you may have to pay nightly or weekly costs, which are far less expensive than apartments.
Related: When Is The Best Time to Buy Tires?
5. Barter Your Services in Exchange for Rent
A great way to receive reduced rent is to exchange services. This can be done in several ways. You can become a property manager and manage mobile homes or apartments, provide lawn and garden services, renovate units, clean shared walkways, etc.
Many apartments give large discounts for employees who live on the property. The more you can offer them, the better your chances can be to receive a break on your rent.
Related: Profitable Service Businesses to Start Now
6. Rent a Mobile Home
Mobile homes, also known as modular homes, are smaller in size compared to a house. Therefore, they can be affordable and a cheap housing alternative. Many of these homes can be found in mobile home park communities surrounded by same style homes.
7. Rent an Efficiency Apartment
Efficiency apartments are like studio apartments; one room contains all living quarters, minus the bathroom which is separate. The kitchen, living room, and bedroom are all in one area.
Due to their small size, these spaces cost a fraction of a full-size apartment. If you are not looking for a large space, an efficiency apartment is the cheapest way to live.
8. Buy a Fixer-Upper
Fixer-upper homes can sell for a steal of a price. Having a nice savings to purchase your first home can be exciting. Saving on that first home can be even better.
While you will have to put in work to fix the home up, think of it as a way to make the house exactly the way you want. With time and hard work, a fixer-upper can be the best opportunity to find the cheapest way to live on your own.
Related: How to Start a House Cleaning Business
9. Purchase a Duplex and Live in One Unit
Have your home make money for you and purchase a duplex. A duplex is two homes on one property. Oftentimes, these homes are attached to one another and separated by a wall.
While you live on one side in one of the units, rent out the other side. This will bring you an income in addition to meeting your dream of living on your own.
10. Live With Your Parents
I'm sure this is the least ideal way to live. For young adults, you may want your own space where you can make your own rules and live the way you want. That is completely understandable.
However, consider how much you will save by continuing to live with your parents. In all, you have to come to terms with what is important to you right now. Is it more important to save up money for the future? How about being able to pay for things on your own?
If those are important to you, then staying with your parents can help you reach those goals. It is about prioritizing and understanding where you might need to make some sacrifices for the time being.
Related: Ibotta vs Rakuten: Can You Use Both Cash Back Apps?
Cheap Housing Alternatives Don't Have to Be Low Quality
Just because you have to live within certain means doesn't mean you have to live a lower quality of life. There are plenty of options to live a quality life in a lower income bracket.
From working for discounted rent to living in smaller spaces or making extra money, there are many ways to live on your own or with family. Regardless if this is just a season of life for you or a more permanent way of living, taking steps to find the best and cheapest ways to live isn't difficult. Implementing those methods might be more challenging depending on your mindset.
Let go of any preconceived notions that living cheaply is a negative thing. In a world that runs on money, make your own way in it by starting with smart decisions to live within your means.
We appreciate the time you've spent reading this post and your interest is not lost on us. Your thoughts, questions, or experiences related to the topic are most welcome. Each comment adds strength to our community. We ensure every comment receives our attention, and we take the time to provide thoughtful responses. Once again, thank you for being a part of this conversation. Click here to leave a comment.