The Best Work-From-Home Jobs That are Hiring Immediately
Try Bingo Cash, the ultimate bingo app for turning your skills into extra cash while enjoying colorful and engaging head-to-head matches. Win up to $83 per game and experience the classic bingo thrill in the comfort of your own home. Test your daubing skills and become a big winner today!
Bingo Cash™ is FREE to download and play! However, cash tournaments are not available in the following states: AZ, IA, LA, SC & WA.
Immediate hire work from home jobs are popping up all over the internet in wake of recent social restrictions and regulations.
Fortunately, I've worked from home for the past 5+ years and already know where to direct friends that need remote jobs.
As a shy introvert back in 2015, there was nothing I wanted more than to stay at home to raise my kids. But I knew that my family needed two incomes to keep up with the bills. That's when I turned to offering virtual services to established online companies.
In the meantime, I build my own business while helping other companies sustain and grow their business.
I've put together a list of work from home jobs that hire immediately to help you find a position that compliments your skills and schedule.
Whether you're a mom looking for part-time data entry work, or a college student trying to make money while studying full time, there's a job on this list worth pursuing.
One of my favorite sites, Swagbucks, offers tons of ways to earn real cash online. If you're not already a member, give it a shot! Here are five things you can do to make easy money on the site:
Play games (up to $322 each)
Test apps (up to $150 each)
Submit receipts (easy cash)
Shop at your favorite stores (up to 10% back)
Answer surveys and polls (quick cash in minutes!)
Our Popular Free Guides
How to Start a Permanent Jewelry Business - If you are patient, have social skills, and love interacting with others, then a permanent jewelry business may be for you.
How to Become a Sleep Consultant - Help parents and babies, and be the difference for families worldwide who are desperate for more Zzzs in their life as a sleep consultant.
How to Become a Proofreader - There are five basic steps to working from home as a proofreader. As long as you're willing to put in the work, you can become a proofreader!
60+ Immediate Hire Work-From-Home Jobs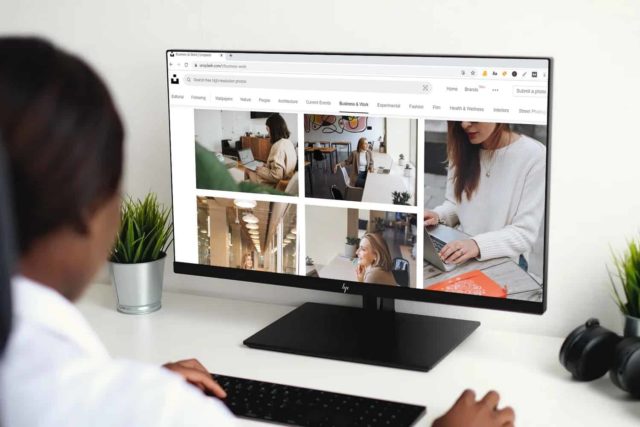 This first list includes companies that hire people to work from home immediately. When you apply to them, you can potentially start today and get paid today.
Many of these are great work at home jobs for moms because they don't require time spent on the phone.
Proofreading / Editing Jobs
If you love correcting spelling and grammar mistakes, then consider a work from home job that requires proofreading or editing for companies. I love picking out a good mistake (or 50) in an article, so why not get paid to do it?
Caitlin Pyle sets a great example as a work from home proofreader who earns more than $50,000 per year. She created an amazing free online workshop called Proofread Anywhere to help you get started as a remote proofreader.
Here is a list of companies that hire qualified proofreaders and editors immediately.
Gramlee
Proofreading Services
Life Tips
Upwork
Cactus
Blackout Bingo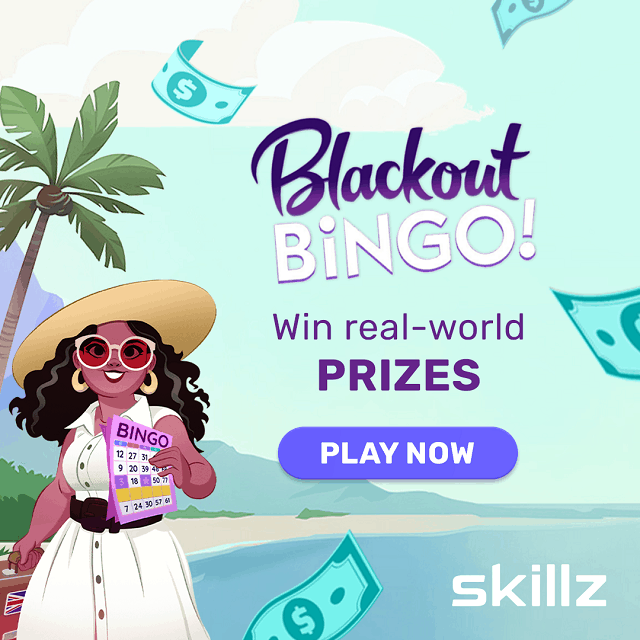 If you're looking for a flexible work from home opportunity that doesn't feel like work at all, then consider the possibility of playing games for real money. As a busy mom of two, sometimes it's nice to just relax and enjoy some entertainment while winning some extra cash on my phone.
One of my favorite games to play while lounging at home is real money bingo. Each round is just two minutes long, and I can squeeze in a few of them in my spare time.
Blackout Bingo is a trustworthy app that actually pays real cash to its top players. I have personally cashed out over $2,000 playing bingo at home. It certainly doesn't replace my main income, but it's a fun way to bring home some extra money.
The best thing about the app is that it matches players based on their skill levels. You can play head-to-head matches against one other player at a time, and you both play on the same board with the same numbers called. The person who is quicker, more accurate, and uses the best strategy to earn the most points at the end of the two-minute round wins the cash.
Winning real money on Blackout Bingo is made possible through the trusted company called Skillz. It facilitates the head-to-head matches that are fueled by real cash wagers. You can actually get free bonus cash and start playing for just $5 if you enter the Blackout Bingo promo code APget5.
Enter the Skillz promo code APget5 and get FREE bonus cash with your first $5+ deposit.
Related: Is Blackout Bingo Legit?
Microblading
Take the steps toward launching your own microblading business from the comfort of home. As a microblader, you will give your clients a boost of confidence by enhancing their facial features and saving them time in their makeup routine every single day.
Provide stellar service to each customer so that they keep coming back to you for touch-ups and send referrals your way. You can charge hundreds of dollars for this service and really boost your business income.
Sassy Wink Academy is the industry leader when it comes to learning to microblade from home. It's one of a few reputable online microblading courses to choose from.
Flexible Respondent Jobs
For extremely flexible immediate hiring work from home jobs no experience required, apply for respondent jobs with companies that pay you for your opinions. There are not too many times that anyone will pay for an opinion these days, but these survey companies do just that. This is something simple you can do in your spare time to make money online for free.
---

Respondent.io
Apply to Respondent.io – As its name suggests, this company is dedicated to hiring respondents immediately. With Respondent.io, you can expect to participate in high-paying studies from ordering in a drive-thru and sharing about your experience to giving feedback on smartphone apps. Each project is typically a one-and-done job, but while you're working, you can expect to earn an average of $140 per hour.
Related: Respondent.io Review: Can You Really Earn $140 per Hour?
---

InboxDollars
Apply to InboxDollars – I'm a member of InboxDollars and enjoy logging into the free member area to see how much money I can make throughout the day. You can get paid to complete surveys, watch videos, play games, answer polls, and much more.
Related: InboxDollars Review: How Much Money Can You Really Make?
---

Swagbucks
Apply to Swagbucks – I've been paid by this company in Visa gift cards on multiple occasions, so I know it's legitimate. When you become a Swagbucks member, you can do small jobs like completing offers, brief questionnaires, and online shopping trips. There are other easy ways to earn by playing games, watching paid ads, and searching the web as you normally would.
Related: Swagbucks Review: Is It Safe and Are There Hacks to Earn More?
---

MyPoints
Apply to MyPoints – this is another company that pays me to do easy tasks in my spare time. I love that they offer immediate hire work from home jobs by connecting members to brands to complete online questionnaires. There are some other ways to earn money on MyPoints as a free member.
Related: Survey Sites that Let You Earn Pay Pal Money Instantly
---
Delivery Jobs
If you have a vehicle and the flexibility to leave home throughout the day, there are immediate hire delivery driver jobs available. Unlike when in food delivery at a restaurant, these jobs allow you to choose deliveries throughout the day that work with your schedule. You can literally start today and get paid today with some of these options.
Basic requirements:
Must be at least 18 and able to work in the US.
Must own or have reliable access to a vehicle (or bike in some areas).
Must own or have reliable access to a smartphone.
Must be able to lift up to 50 lbs when needed.
---

Instacart (Deliver Groceries)
Apply to Instacart – Instacart is your go-to platform for immediate hire grocery shopping and delivery jobs. The company specializes in connecting independent contractor shoppers with customers who need their groceries delivered. You can also inquire about a part-time in-store shopper position when you apply to become a shopper!
---

DoorDash (Deliver Prepared Food)
Apply to DoorDash – DoorDash focuses on providing local restaurant delivery jobs. As a Dasher, you can enjoy the benefits of delivering food like the opportunities to earn tips and the flexibility to get fresh air while you're on the job. You don't have to worry about spending 8-hour shifts tied to a single restaurant, even during the slow hours where no deliveries are available.
Related: Jobs that Pay $40 per Hour
---
Miscellaneous Work-From-Home: Start Today Get Paid Today
Some of these jobs might seem random and won't necessarily fill your days with endless hours of paid work. But if you apply to multiple opportunties, you could potentially replace your 9-to-5.
---

Care.com
Apply to Care.com – This is a job platform that allows you to create a free profile where potential clients can search for you. Additionally, you can scroll through the opportunities available in your area. It facilitates a secure transaction between the service provider (you) and the client. It only takes a few minutes to sign up and start looking through local job listings.
Job openings include:
Senior care provider
Special needs provider
Housekeeper
Pet sitting
and more…
---

Neighbor.com
If you own some extra space in your garage, basement, or just a closet that you could loan to a friend or neighbor as storage space, consider renting it out on Neighbor.com. You could earn a fair income for the space that you're not even using! Listing on Neighbor.com is free and you can have your space listed in as few as 10 minutes.
Related: Neighbor Review
---

FlexJobs
Not interested in the immediate hire work from home jobs you've seen so far? FlexJobs is a job platform that opens up thousands of job opportunities to online workers in all kinds of industries. The site offers an exclusive, members-only area full of online jobs that have been hand-chosen by real people. You don't have to worry that you're getting "hired" to participate in a scam or won't get paid for completing a job.
---
Laundry Services
If you are looking for a quick service business idea that brings in money right away, starting your own laundry service business could be the answer. Not only will many people want to take you up on your offer to clean their clothing for them, they will pay you to do it. Laundry is a tedious, time-consuming task that families don't always get around to doing. You can be their laundry fairy.
Decide what types of laundry services you want to offer – whether it be just washing and folding the clothing, folding and putting them away, including ironing, etc. Once you have established the type of work that you will do, think about how much time it will take you to complete it and how much you want to charge for your time. Work from home cleaning and folding other people's laundry.
Bookkeeping / Accounting Jobs
Perhaps you went to school for accounting or business only to realize that you would become a stay-at-home mom for at least a few years of motherhood. That doesn't mean you need to stop working altogether. There are bookkeeping and accounting work from home jobs available for those who have the experience.
Learn how to start your own bookkeeping business from home by joining Bookkeepers.com's free online workshop.
If bookkeeping sounds like something you would enjoy, here are some finance jobs worth applying to for immediate hire.
BIDaWIZ
Book Minders
AccountingDepartment.com
Upwork
Related: Jobs that Pay Over $200k a Year
---
Freelance Writing Jobs
If you love to write, freelance writing is one of the best immediate hire work from home jobs. It's flexible, easy (once you get into the groove) and the demand for content writing is soaring with eCommerce and online traffic booming.
Here is a list of online writing jobs to help you get started.
The Penny Hoarder (rate not listed) – a blog dedicated to sharing tips to make and save money.
Freelance Mom ($75 to $100 per 900 to 1,500 word article) – "a community for moms who believe that women can still be who they are after becoming a mom."
College Humor ($35 for one page or $50 for longer articles) – a blog that claims to be "one of the biggest comedy sites on the internet."
The War Cry ($.35 per word) – a Christian publication that wishes to "bring people to Christ, help believers grow in faith and character, and promotes redemptive cultural practices from the perspective of Salvation Army programs, ministries and doctrines."
Guide Posts (rate not listed but possibly $250 for 1,500 words) – "publishes true stories about people who have attained a goal, surmounted an obstacle or learned a helpful lesson through their faith."
The Sun ($300 to $2,000 for fiction and nonfiction stories) – The sun says, "Surprise us; we often don't know what we'll like until we read it."
Country Magazine (rate not listed) – reader-written country living magazine.
Setting Mind (rate not listed) – "a multimedia news publication that embraces the extraordinariness of human innovation and the beauty of life."
Related: How to Make Money Writing eBooks
---
Affiliate Marketing Jobs
If you don't have your own product or service to sell, then why not sell products on behalf of others? Affiliate marketing is a great work at home job that pays based on a commission. It's no secret that working in sales can hardly be escaped, even when working online. But that doesn't mean you need to be cold calling anyone to make a decent sale.
There are many ways to make money affiliate marketing such as on your own blog (just like the one you're reading right now!), on a business website, or by promoting your favorite products on social media.
Here are the best places to sign up for affiliate marketing jobs. You can start promoting products and brands for a commission immediately.
Amazon affiliate program
Flexoffers
CJ.com
Related: Part Time Jobs Online that Pay Daily
---
Start a Niche Site
Creating a niche site isn't your typical "job" but it can certainly replace and exceed the income you earn from your current 9-to-5. Starting a niche site is one of the smartest things I've done to date, and I wouldn't take back the many trials and errors I've put into my own site from day one. If you enjoy writing, helping people, and earning passive income, consider starting one yourself.
---
Brand Ambassador Jobs
You can get hired immediately to become a brand ambassador for tons of different companies. An ambassador is one who represents a company and genuinely shares the products that they love. When they refer sales, they earn a commission, bonuses, free products, etc. The trouble with this type of job is choosing the right company to work with. Do your research to find the company that's right for you.
---
Transcription Jobs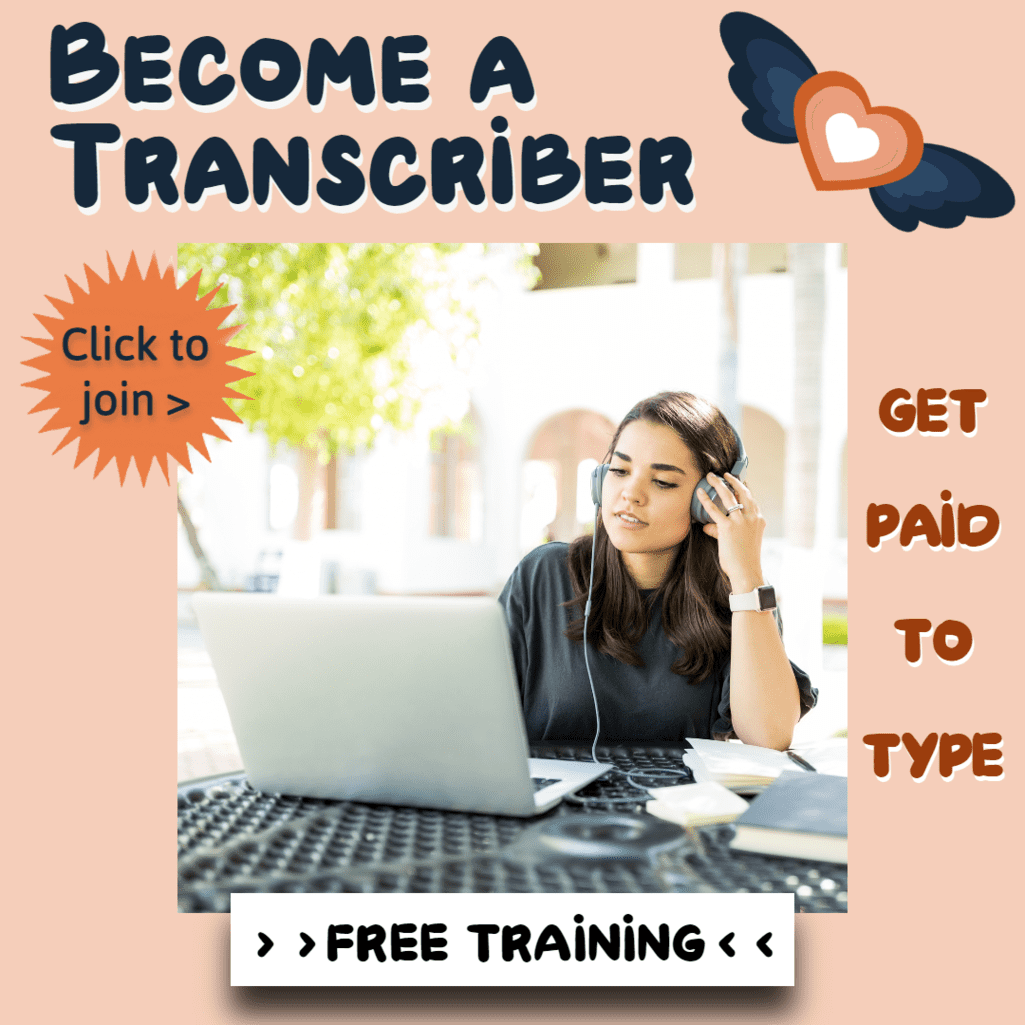 Still in high demand, immediate hire work from home jobs in transcription offer flexible hours and rates. If you have the ability to listen to audio and type what you hear into text, then a transcription job might be right for you. Whether you make this your full-time work from home position or a part-time job while the kids sleep, this could be a good opportunity for you.
Janet Shaughnessy is the guru in transcription services. She first started earning good money transcribing in 2007 and hasn't looked back since. She created the course called General Transcription: Theory & Practice and offers a free mini-course on the basics of transcription. Janet really helps her students understand if it's a good work from home job to pursue based on their skills and income goals.
These immediate hire remote jobs are a great place to start looking for transcription work.
Scribe – low starting pay rate but decent for gaining experience in the field.
Transcribe Me – pay rates start at $15 per audio hour.
Fiverr – set your own rates.
Rev – pay rate is $.40 to $.65 per audio minute ($24 to $39 per audio hour).
Go Transcript – up to $.60 per audio minute.
Transcribe.com – rate not listed.
AccuTranGlobal – rate not listed.
Related: Best Online Transcription Courses for Beginners
---
Online Tutoring Jobs
Enjoy teaching or tutoring online from the comfort of your home. There are even opportunities that don't require past teaching experience for you to get started. You can work for a company to tutor English, math, grammar, etc, or create your own online class to see to students again and again.
These online tutoring jobs are a good place to start.
VIPKID – tutor Chinese children in English.
Care.com – tutor any topic that's in demand to a local student.
Related: VIPKid Review: What You Should Know Before Becoming a Tutor
---
Flipping Jobs
Flipping second-hand items for a profit will always be intriguing to me. It's when you purchase an item at a low price and sell it for a profit.
Whether you shop at your local flea market, thrift stores or garage sales, there are countless items being sold for pennies on the dollar each day. The trick is to find those amazing deals and flip them for a decent profit.
ZenArbitrage is a unique software that focuses on collecting books on Amazon that can be resold for a generous profit. You can use this website to flip books from the comfort of your home.
Here are the places you can flip second-hand items for easy money.
Ebay
Decluttr
Amazon
5Miles
Craigslist
Facebook Marketplace
Related: Fun Jobs that Pay Well without A Degree
---
Consigning Second Hand Clothing
Another great independent work at home opportunity is to help friends, family and others in your area sell their used clothing online. You can work as many or as few hours as you'd like with this type of immediate hire work from home job. You can start working the minute your first consignor hands over a bag of clothes to list and sell online.
There are many places to advertise your service of consigning clothes for a split profit. Start with contacting local friends and family, posting in local Facebook groups, and pinning your information on local bulletin boards.
The best part about consigning is that you only pay your consignors for the items that sell. The remaining clothes can be returned to the owner or donated to a local charity.
Here are a few places you can list and sell those second-hand clothes.
Thredup
Swap.com
Tradesy
Poshmark
Craigslist
Facebook Marketplace
Decluttr
Related: Poshmark Review: Is It Legit?
KashKick is a great find for gig workers, offering many ways to make extra money doing what you enjoy. Try it out - it's free! Here are five easy ways to start earning money on the site:
Play games (up to $125 each)
Test apps (up to $125 each)
Buy lottery tickets (an easy $8)
Try popular brands (always changing)
Answer surveys (quick cash in minutes!)
Website Testing Jobs
If you like to shop online or navigate websites for information on a normal basis, then perhaps testing websites is right up your alley. Moms can sit down for anywhere from 20 minutes to a few hours at a time following prompts to test errors and user experience on different websites.
Here is a list of website testing companies that are often hiring immediately.
User Testing
What Users Do
Enrollapp.com
Userlytics
User Feel
Try My UI
Related: How to Make Money Giving Advice Online
---
Data Entry Jobs
Data entry jobs are still highly sought after by moms, college students and introverts who wish to work from home. This was one of the first categories I searched when looking for an immediate hire work at home job more than five years ago.
These online introvert-friendly jobs will never go out of style because companies know they can make more money doing what they do best by hiring out simple tasks to people who prefer to work from home.
Xerox
Clickworker
Lionbridge
Amazon Mechanical Turk Worker
DataTrace
SigTrack
Related: How to Make Money From Doing Nothing
---
Legitimate Work-From-Home Jobs Hiring Now
Many of the jobs listed on this page are hiring now. If you are in a pinch for money and need to find immediate hire work from home jobs, start applying to these companies today so that you can start earning money.
If you have time to get situated and actually enjoy your work and your pay rate, consider starting your own business and setting your own rates. There are many clients who prefer to work with small business owners and freelancers.
You can also take a look at this list of more than 150 home-based businesses for more ideas.
---