20 Ways to Get Paid to Give Advice (That People Want to Hear)
Try Bingo Cash, the ultimate bingo app for turning your skills into extra cash while enjoying colorful and engaging head-to-head matches. Win up to $83 per game and experience the classic bingo thrill in the comfort of your own home. Test your daubing skills and become a big winner today!
Bingo Cash™ is FREE to download and play! However, cash tournaments are not available in the following states: AZ, IA, LA, SC & WA.
When I try an amazing product or have a stellar experience with a business, I love to share that experience with others. Typically, I leave a review for that company, or I post about it on Facebook. It's a great way to amp up others to try them out.
Sometimes I even find myself giving advice about those companies when others ask questions about my experience. I'm usually excited to continue babbling about my newfound gems and can't wait to further the conversation.
It's not like I'm making money off of my good reviews or advice so I'm not getting anything out of it. However, wouldn't that be great to get paid to give advice? The great news is you actually can get paid to give advice online!
If this sounds like something up your alley, then find out how you can get started below.
One of my favorite sites, Swagbucks, offers tons of ways to earn real cash online. If you're not already a member, give it a shot! Here are five things you can do to make easy money on the site:
Play games (up to $322 each)
Test apps (up to $150 each)
Submit receipts (easy cash)
Shop at your favorite stores (up to 10% back)
Answer surveys and polls (quick cash in minutes!)
Our Popular Free Guides
How to Start a Permanent Jewelry Business - If you are patient, have social skills, and love interacting with others, then a permanent jewelry business may be for you.
How to Become a Sleep Consultant - Help parents and babies, and be the difference for families worldwide who are desperate for more Zzzs in their life as a sleep consultant.
How to Become a Proofreader - There are five basic steps to working from home as a proofreader. As long as you're willing to put in the work, you can become a proofreader!
20 Ways to Make Money Giving Advice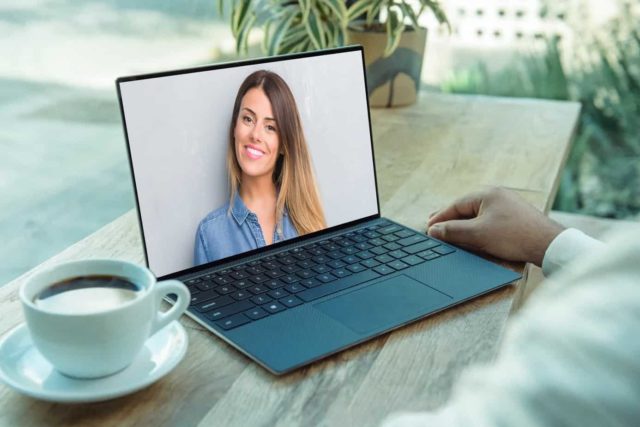 Whether you're looking to have a side hustle or need a little extra cash for that vacation, these ways to make money giving advice can help you reach your financial goals. The best part is you can do all of these online so you don't have to worry about leaving your home.
Give Advice on The Brands and Services You Use
You can earn money for your advice on brands and services as a respondent. These companies guide you through the process via short questionnaires about the things you already use and love. Easily get paid to think about the products and services you already use, and then share your opinions with others who are trying to decide if they should make the same purchases.
1. Swagbucks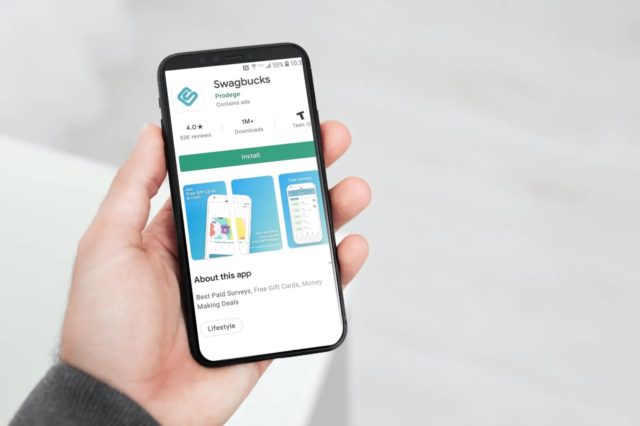 Swagbucks offers unique opportunities to give advice online via easy surveys about brands you use in your household. After completing a survey, your account will be credited with points. Each survey will vary in how many points they are worth. Once you have accumulated a generous amount of points, you can redeem them for cash via PayPal or free gift cards fast.
Depending on how much time you spend completing surveys, you have the potential to earn a few dollars to a couple hundred dollars each month through Swagbucks. To sign up with Swagbucks, you must be at least 13 years old, a resident of the United States or Canada, and have a valid email address. Enter your email, create a password, and you're on your way to getting paid.
Related: Apps That Pay Real Money For Easy Tasks And Gigs
2. InboxDollars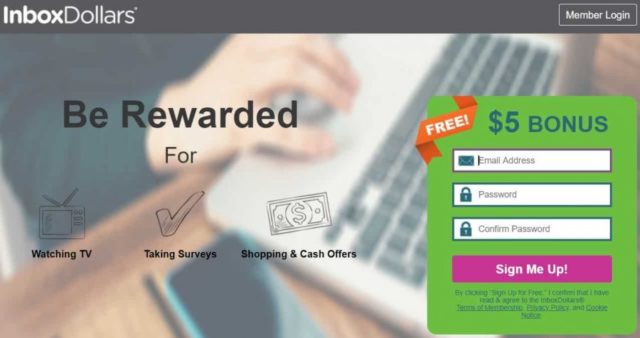 InboxDollars rewards users for giving advice online through surveys. The rewards are in the form of cash so you don't have to worry about trading in points for money or gift cards. These surveys will be about your experience shopping, trying different brands, current political events, travel, and more.
The payment amount varies from $0.25 to $5.00 (and some even higher) based on how long each survey takes to complete. You can get free money through PayPal, a check mailed to your home, or request gift cards.
To get paid through InboxDollars, you have to be 18 years old or older with a valid email address. You must also live in the United States.
Related: InboxDollars Review: Is It Legit?
3. Opinion Outpost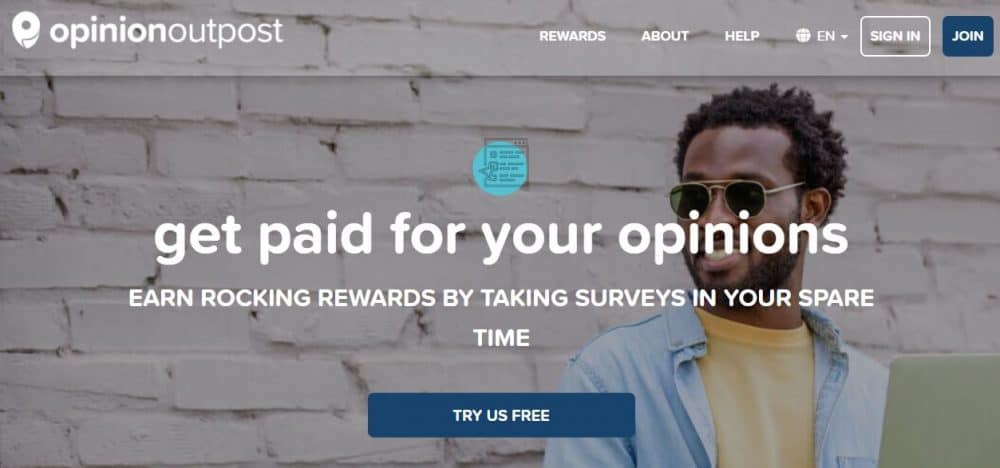 Opinion Outpost creates a space for people to get paid by giving their opinion through surveys. Each survey allows users to give advice on products and/or brands they have had experience with.
When you reach the $10 threshold, you can request to be paid out via PayPal or choose from a variety of gift cards. To set up your account, you need to be 17 years old or older with a valid email address. Opinion Outpost sends you paid survey invites via email so you should provide an email address you check frequently.
Related: 10 Surveys That Pay Cash Instantly
4. LifePoints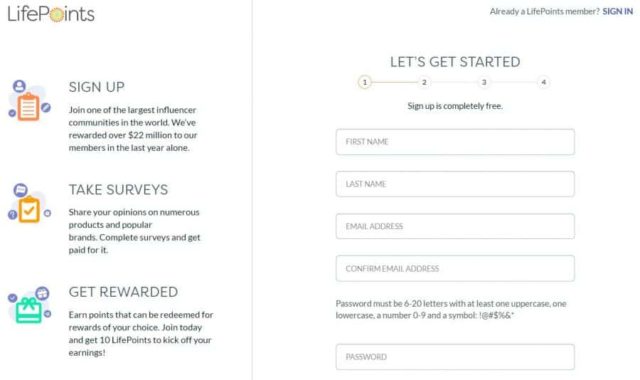 LifePoints pays users to take simple surveys that influence the way brands and companies market and enhance their products. You earn LifePoints for every survey completed. After accumulating a variety of points, you can then exchange for rewards.
To sign up for LifePoints and begin giving advice online, you must be at least 14 years old or older with a valid email address.
Related: Lifepoints Review: Is It Legit?
Give Advice on The Products You Test
When you buy a product, it's natural to want to give advice to your friends and family about it. Now, you can get paid to give advice to strangers after you become a product reviewer and test free products.
5. Pinecone Research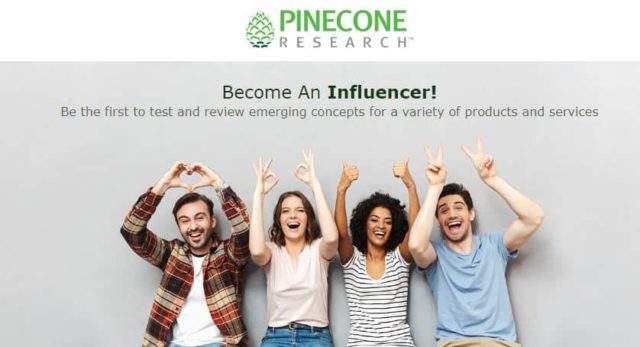 Pinecone Research allows consumers to give advice on up and coming products. You can test the products for yourself, provide feedback, and give advice about what you did or did not like about the product. Companies pay you for your honest opinion.
With Pinecone Research, you earn points for each piece of advice you give. These points can be redeemed for cash or prizes. You must be 18 years old or older with an active email address to consent to their membership agreement. You can read more in my full Pinecone Research review.
6. Survey Junkie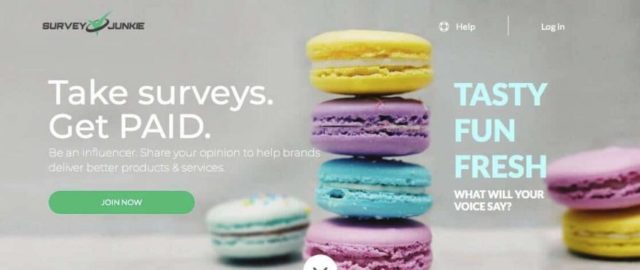 Survey Junkie allows you to use your voice and give advice to future consumers of their products. After you have tested products from brands, you will take a survey to help brands create better products. The survey is your way to connect brands to consumers and offer them accurate information to build their brand's awareness.
Survey Junkie pays testers by virtual points, which you can then redeem for money through PayPal or e-gift cards. The site requires users to be at least 16 years old. You can learn more about the company in my full review of Survey Junkie.
7. Ipsos iSay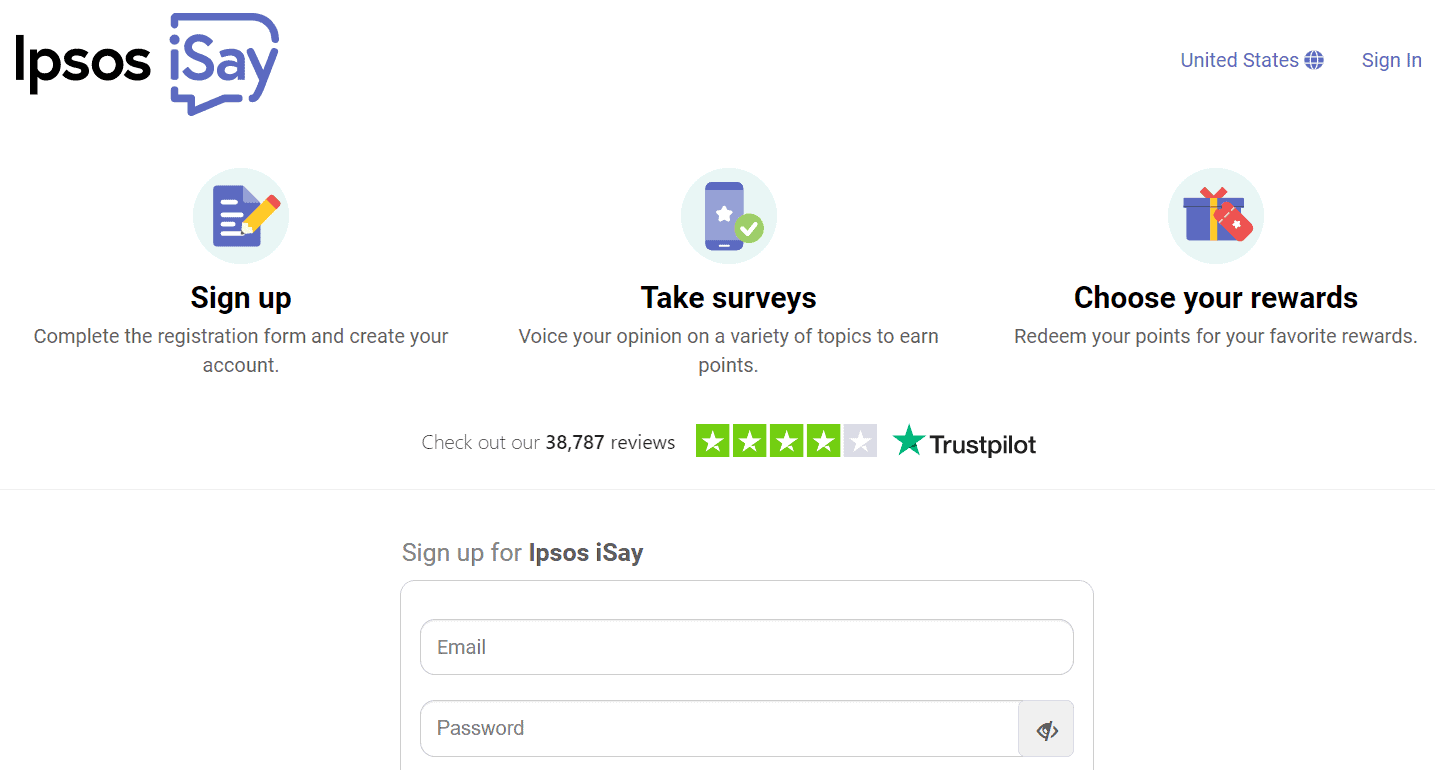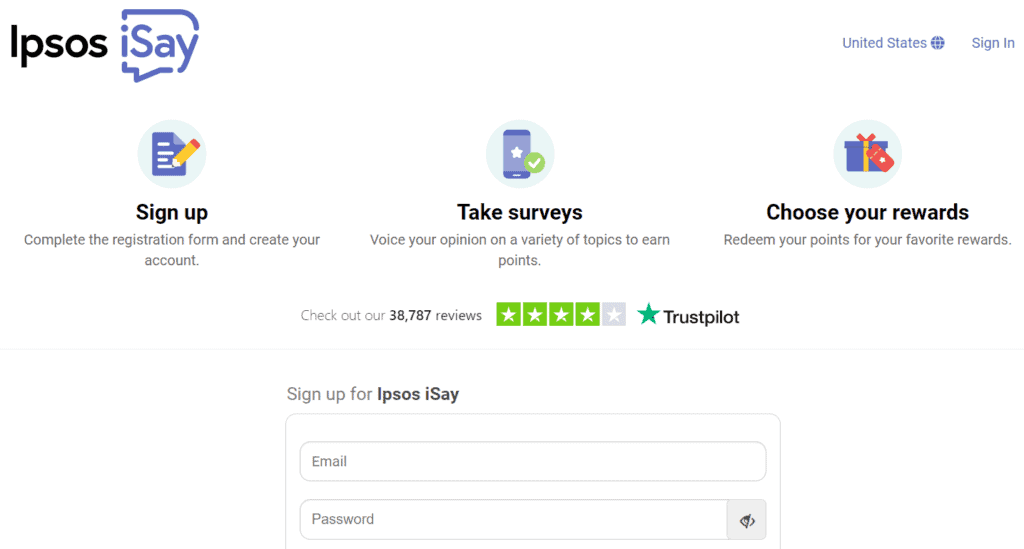 Ipsos iSay is a company looking for consumer input for products. You can give advice online through their survey opportunities. After completing the surveys, you get paid via PayPal or choose from a variety of gift cards.
You must be at least 18 to open an account, but children within your household may be invited to take surveys through your account with your permission.
8. PINCHme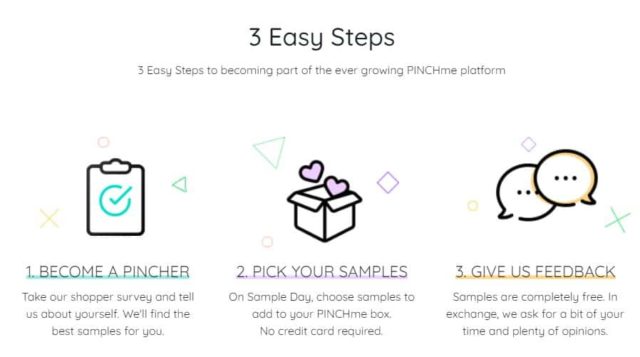 PINCHme is designed to send you free products in the mail to try out. Afterward, you provide feedback on your experience through your online account. This company asks you to take a survey beforehand to ensure the products they send you to test are relevant to your lifestyle. Users of the site must be at least 13 years old to participate and must live in the United States.
Related: PINCHme Review: How To Get Free Samples To Review And Keep
Give Advice as a Chat Agent
There are even more sites that offer part-time online jobs giving advice on topics during live chats with customers. You don't have to stick to a structured questionnaire with these websites.
9. Arise
Arise is an online platform that allows you to make money giving advice. As a live chat person, you can have your own business at home and get paid to help others find answers to their questions. Find a category you are interested in or have an extensive knowledge in and become a support person on Arise for others.
10. Needle
Needle is another site that offers select candidates the opportunity to chat live with customers to help them find the right products. The payment structure is set up to reward you for your advice with points redeemable in Needle's online store. You must be 18 years old or older to apply to Needle.
11. SiteStaff Chat
SiteStaff Chat is a unique company hiring individuals to work from home and get paid to give advice. Becoming a chat host through this company connects you with customers. With SiteStaff Chat, the chat host's role is to establish emotional connections with customers so that you can dig deeper into their needs.
Related: How to Get Paid to Be a Penpal
Give Advice on Forums
If you already enjoy hanging out on forums and answering questions on the topics you have experience in, then why not get paid for your advice? These forums are a good place to start.
12. Quora
Quora offers a partner program where they pay members to ask questions and contribute answers/advice on questions submitted by others. You have to get an invite to join, but the best way to do that is to become an active contributor on the platform.
13. Just Answer
Just Answer allows you to give advice as an "Expert" on the forum. From lawyers to medical professionals to mechanics and more, your expertise can help someone else. Becoming an expert is a two-week process that requires an application and background check to confirm your credentials. Experts on Just Answer get paid via PayPal.
Related: Highest Paying Surveys
Independent Ways to Make Money Giving Advice
Joining websites that pay you to give advice doesn't always pay much for your time. You can often make the most money online by advising others when you work independently.
14. Start an Advice Blog
Several bloggers out there specialize in certain niches where they can give advice online. These niches include parenting, fashion and beauty, health and wellness, cooking, and more.
As an advice platform, you can create a blog where you share your expertise. While sharing that information, you can advise your audience of products you have tried and recommend others to try those products.
If your audience purchases those products, you can earn a commission from that referral. This is called affiliate marketing! Affiliate marketing is one of the top ways bloggers make money online and it's a great way to establish yourself as an advice blog.
15. Start an Advice Column
If you have your own business with a website, consider adding an advice column to engage your audience. For example, if you are in the business of home renovations, your advice column could show potential customers how to apply for housing permits or how to choose the right paint colors for your kitchen.
The more audience members who come to your advice column asking questions, the more these potential customers will trust you and you could earn their business. Additionally, you can apply ads to your advice column, such as Google Adsense, and get paid for the traffic you are attracting to your column.
Related: How to Get Paid to Color
16. Start a Consulting Business
If you have the knowledge and expertise in a specific area, consider starting your own consulting business and give advice to others looking to start their own business. You don't have to be a doctor or a lawyer to be considered an expert. Your years of experience in sales, child development, cooking, crocheting, etc. can become profitable if you offer your knowledge.
17. Write an eBook
Have you done something and have people ask you, "How did you do it? Can you help me? What steps did you take?" This would be a great opportunity to refer them to a book you've written with those exact answers.
When writing an eBook, you're essentially selling your advice to others. Your experience and journey to get to where you are today is unique and others can learn from you. It doesn't hurt that you'll get paid for those book sales in the process!
18. Create an Online Course
In addition to writing a book, you can also create a step-by-step course for others to follow. There are many opportunities for you to sell your advice online and creating an online course is a profitable angle.
Your course can be used to show slides, audio, video, or all three. However you choose to speak to your audience, your course will become a way for you to make money passively.
19. Become an Online Counselor
If you have formal education in the counseling field, you can put that to use by becoming an online counselor. You would be more accessible to clients while giving advice online. Counselors can be reached by chat, video conferences, emails, and instant messaging. An online counselor is ideal for clients who do not want to leave their own homes to attend sessions.
Related: Get Paid to Test Wine
20. Become a Financial Advisor
If you are in the field of finance, consider offering your expertise in an online capacity and advise your clients to financial success. No need for in-person meetings when you are available in an online form via emails, video chats, and live online chatting. Make the same salary you would be making in an office, except better because you can do it from the comfort of your own home.
Related: Work From Home Best Finance Jobs
People Really Will Pay You for Your Advice
If you're the kind of person who is searching for fast ways to make money by giving advice, you're in luck with these many opportunities. Whether you're trying to save for a vacation, a new wardrobe, or a rainy day, offering your knowledge is a great way to accomplish that goal. People really will pay you for your advice!
Your advice through surveys, product testing, counseling, or blogging can become a profitable income for you. If you've read this far, then you're well on your way to finding the perfect fit for offering your knowledge to others.
Related: How to Get Paid to Be a Test Subject
---