24 Places to Get Free Stuff Online or In Person
Try Bingo Cash, the ultimate bingo app for turning your skills into extra cash while enjoying colorful and engaging head-to-head matches. Win up to $83 per game and experience the classic bingo thrill in the comfort of your own home. Test your daubing skills and become a big winner today!
Bingo Cash™ is FREE to download and play! However, cash tournaments are not available in the following states: AZ, IA, LA, SC & WA.
Finances can be tight sometimes, but that doesn't mean we can't use a little pick me up some days. That's when I flock to scouring the internet to find free stuff near me. Whether it's something I need or something I've been wanting, free stuff around me isn't hard to come by.
You can still enjoy life's simple pleasures without going over your monthly budget. Take the time to do some research on how you can enjoy things without spending a dime.
Through my experience finding local free stuff, I like to share with others how they can benefit as well. All my tried and true methods have done wonders for netme. Therefore, take a look at this list to see if you can find free stuff near you as well.
One of my favorite sites, Swagbucks, offers tons of ways to earn real cash online. If you're not already a member, give it a shot! Here are five things you can do to make easy money on the site:
Play games (up to $322 each)
Test apps (up to $150 each)
Submit receipts (easy cash)
Shop at your favorite stores (up to 10% back)
Answer surveys and polls (quick cash in minutes!)
Our Popular Free Guides
How to Start a Permanent Jewelry Business - If you are patient, have social skills, and love interacting with others, then a permanent jewelry business may be for you.
How to Become a Sleep Consultant - Help parents and babies, and be the difference for families worldwide who are desperate for more Zzzs in their life as a sleep consultant.
How to Become a Proofreader - There are five basic steps to working from home as a proofreader. As long as you're willing to put in the work, you can become a proofreader!
Complete Offers to Get Free Stuff Near Me
Sign up for opportunities to complete offers and get free gift cards. The more offers you complete, the more stuff you can get near you without spending any of your money.
1. InboxDollars
Join an online marketing company that pays users to complete offers. With InboxDollars, you can get paid to watch videos, play games, read emails, and print and redeem coupons in exchange for cash to your account.
InboxDollars gets paid by brands for consumer input. You can earn cash just for doing things you already do online. Each offer you complete means more money to your account.
Sign up with InboxDollars to get a free $5 bonus. You can redeem your cash earnings for free gift cards to places like Amazon, Target, Starbucks, and more.
Related: InboxDollars Review: How Much Money Can You Really Make?
2. Swagbucks
Swagbucks is a rewards and loyalty program that gives you free stuff in exchange for your time completing offers. With options like watching video ads and shopping through their site, you can't go wrong with signing up for an account.
For each task completed, your account is credited with Swagbucks or SBs. Accumulate enough SBs to redeem gift cards to Walmart, Target, Amazon, and more.
Easily turn around and get free stuff in your area with your newly earned gift cards. Swagbucks is simple to use and easy to earn.
Related: Swagbucks Review: Is It Safe And Are There Hacks To Earn More?
Play Games to Earn Free Stuff
Gamers love the idea of being able to get free stuff when they play games. Join the hype and start playing games for easy rewards.
3. Mistplay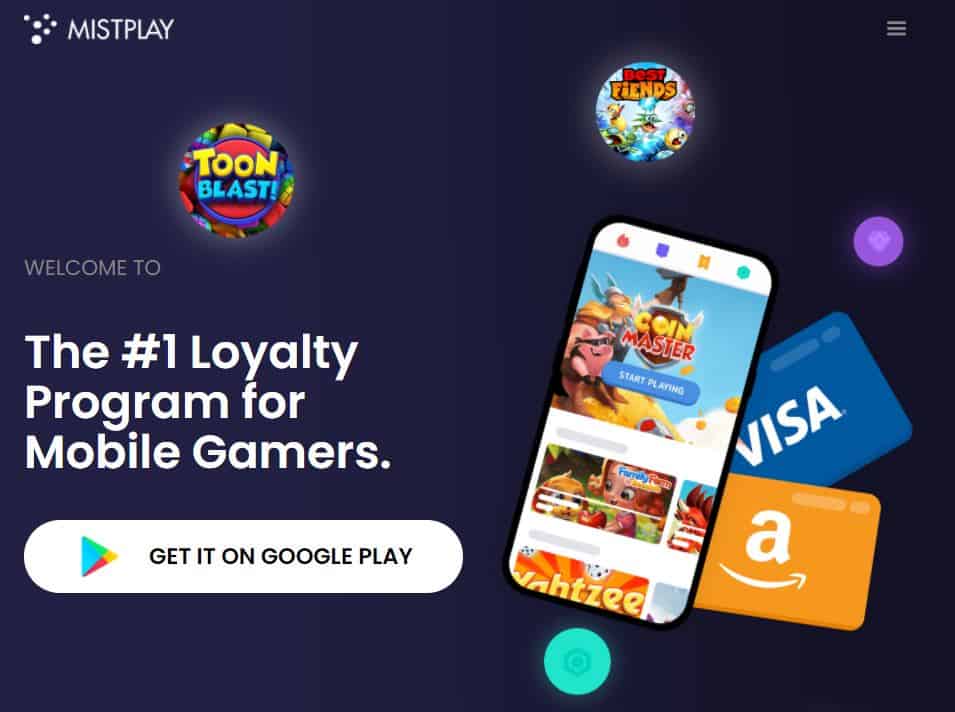 Mistplay rewards gamers for playing games. The games are chosen for you based on your likes and then added to your gaming library. Start playing games that look interesting to you.
One of the tips we share in our Mistplay review is that the more you play, the more you earn. You get to discover new games while earning free stuff. For the time you spend on the games, you earn coins that can be exchanged for free stuff like Amazon credit or Visa gift cards.
Related: How to Get Free Steam Codes
4. Squishy Cash
Squishy Cash offers unique opportunities to earn through playing games like Spin the Wheel. New contests are also added frequently for users to play against each other to earn even more.
With Squishy Cash, users earn chips that can later be redeemed for cash by direct deposit through PayPal or store credit to get free stuff near me from places like Amazon, Walmart, Starbucks, Target, and more.
Related: How to Get Free PSN Codes
5. Xbox Live Rewards
My husband loves when he can play games on the Microsoft site in exchange for free Xbox Live codes. Microsoft rewards gamers for playing the latest games on Xbox One. What better way to earn gaming credit than by doing something that is fun!
Earn points with each game you play. Those points can be redeemed for Xbox Live codes. There are other opportunities to earn on the Microsoft site as well, which includes answering polls, completing offers, and shopping.
Related: How to Get Free Christian Books and Literature by Mail
6. Quick Rewards
Play games for free stuff through Quick Rewards. This site offers rewards to play popular games like Mahjong, Match-3, Crosswords, Trivia, and so much more.
With the minimum redemption threshold being $0.01, there's no waiting for your free stuff. All rewards earned can be redeemed for cash through PayPal or store credit to Amazon, Disney, Walmart, GameStop, and other favorite places.
Related: How to Get Nike Shoes for Free
Give Feedback to Get Free Stuff
Become a product reviewer and get free samples of products to try and then provide your honest feedback. Take advantage of the opportunity to try new items for free that haven't been released to the public yet.
7. PINCHme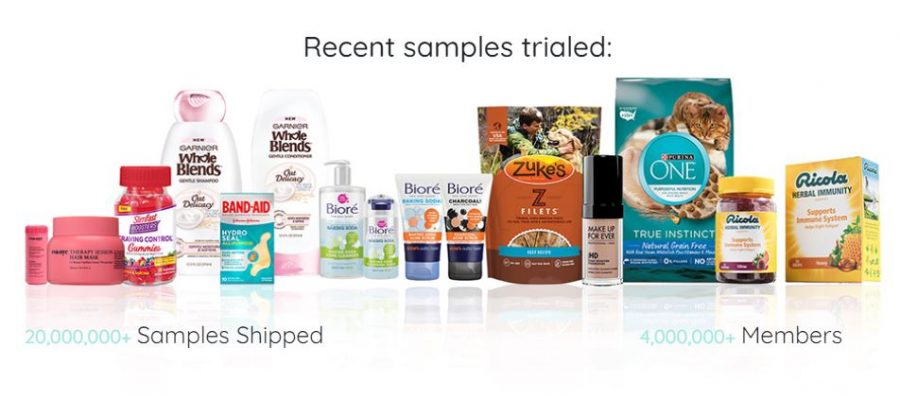 PINCHme partners with brands to get new products into consumers' hands for sampling. Users sign up for an account, describe their likes and dislikes in their profile, and get free stuff sent to them in the mail.
Once you receive your free samples, you have to provide feedback after testing the product. Simply log in to your account to fill out the questionnaire. Continue trying new products and exploring new brands for free. You can learn more about PINCHme in our full review.
8. Survey Junkie
Give feedback in exchange for free stuff through Survey Junkie. Each survey is available to be completed daily and the points you can earn will vary depending on the survey length. Points are rewarded to your account within 24 hours of completion.
Turn your points into free credit to places like Amazon and Walmart or simply request cash to your PayPal account. Find local free stuff in exchange for your gift cards or cash.
Related: Survey Junkie Review: Is It Worth It?
9. Moms Meet
Moms Meet is a platform used to try products that are better for you that are organically based, natural, and have less sugar. Request to try samples of the products available on their site.
After trying the products, tell Moms Meet what you thought about them. Share your honest feedback to help brands and companies know how they can enhance and improve consumer experiences.
10. Mr. Free Stuff
Get freebies sent right to your inbox with Mr. Free Stuff. Simply enter your email address and start receiving free stuff and samples that are hand-picked.
Get even better freebies by signing up for the birthday freebies option. This site sends offers your way so you can take advantage of giveaways, products, and explore other items you didn't know existed.
Mr. Free Stuff updates the site with the latest product samples and freebies so you never miss out on an opportunity to get free stuff nearby or online.
Related: Free Heart Templates for Crafting and Sewing
KashKick is a great find for gig workers, offering many ways to make extra money doing what you enjoy. Try it out - it's free! Here are five easy ways to start earning money on the site:
Play games (up to $125 each)
Test apps (up to $125 each)
Buy lottery tickets (an easy $8)
Try popular brands (always changing)
Answer surveys (quick cash in minutes!)
Earn Free Stuff in Your Area with Cash Back Opportunities
When you're already shopping, it's even better to get money back from those purchases. Learn how you can find free stuff from the stores you are already purchasing from and get paid to upload receipts.
11. Dosh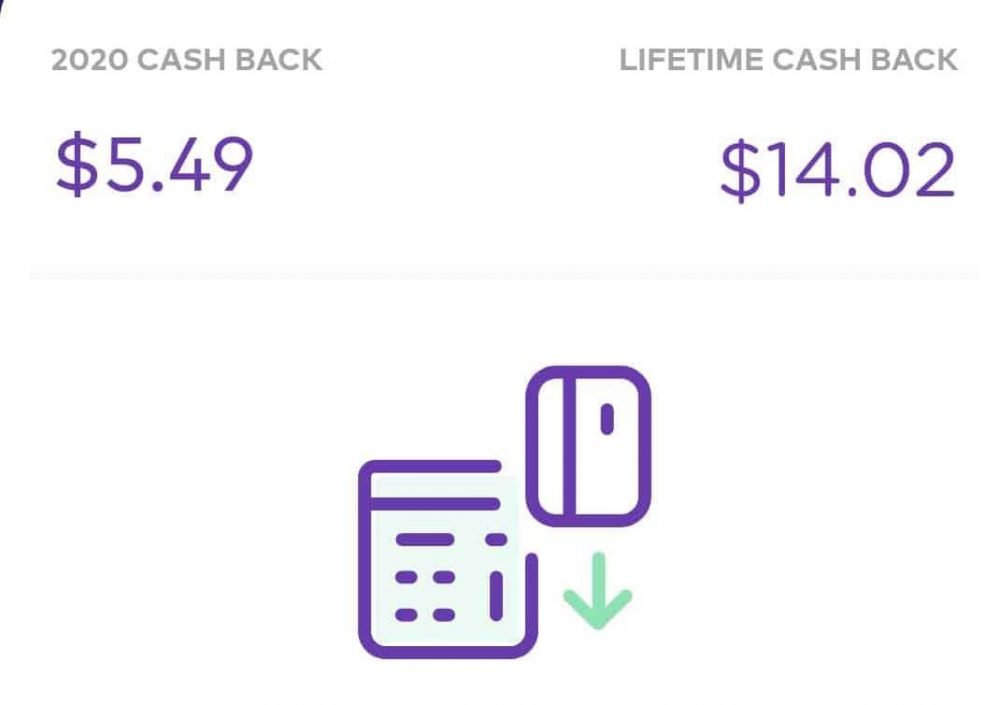 I love when I can earn free stuff near me just by dining in restaurants or shopping at stores I already go to. Dosh is one of those apps that rewards me for things I already do. It is a cash back rewards system used by many.
Download the Dosh app, link the cards you use to make your purchases, and let Dosh do the rest. Each time you swipe the card you linked, Dosh goes to work looking for cash back opportunities.
Once you accumulate $25, you can request your earnings through PayPal or Venmo. Use your newly earned rewards to get local free stuff.
Related: Free Netflix Accounts
12. Ibotta
Using Ibotta, you can earn free cash back while grocery shopping. Download the app and create an account to get started. With Ibotta, you can browse the different offers available at local shops and choose the items you are interested in redeeming.
Purchase those items, upload your receipt, and you will be rewarded with cash in your account within 24 hours. Cash out your rewards when you reach $20 and get money directly into your bank account. Turn that cash around for free stuff in your area.
Related: Rakuten vs Ibotta: Can You Use Both Cash Back Apps?
13. Target Rewards
I'll admit, shopping at Target is almost an addiction. Sometimes there are just things I can't pass up! That's why I'm even more thankful for its rewards program.
For every purchase I make, I get the opportunity to get free stuff in my area with a 1% earnings back to me to use on future purchases. Target Rewards add up quickly, therefore, I'm able to use my rewards often enough to get free stuff near me.
Let your rewards accumulate overtime or use the points every time you checkout. There is no minimum threshold you have to meet so start using your rewards right away.
Using your favorite retailer's rewards program is one of the easiest money hacks that you don't want to ignore.
14. ReceiptPal
Submit your receipts with the ReceiptPal app for your chance to get free stuff like gift cards and cash prizes. For each receipt you upload, whether it is a paper receipt or an e-receipt, your account is credited with points.
Use your points on the ReceiptPal marketplace. Free stuff includes gift cards to Visa and other big retailers. Each reward requires a different amount of points to redeem. Therefore, you'll have to check which item you want and how many points it will take to get that item.
Make it easy on yourself by connecting your accounts like Amazon for faster reward opportunities. Your account will be credited with the points within 24 hours for paper receipt or 72 hours for e-receipts.
15. Checkout51
Downloading the Checkout51 app gives you more opportunities to get rewards back for free stuff. Simply create your account, browse offers, and make your purchases. Then, redeem the offers for money back into your account.
Offers are updated every Thursday so you can check back frequently for more earning opportunities on your everyday needs.
Related: How to Get Free Stickers
Get Healthy and Fit to Get Local Free Stuff
A healthy and fun way to get local free stuff is by engaging in exercise opportunities. Find out how you can stay active and earn with these programs.
16. Achievement
Earn points from Achievement when you connect your health apps to your account. For every activity you do, you earn free stuff.
Achievement tracks and rewards the activities you do such as walking, meditating, and logging meals. You can also earn points for answering questions about yourself such as surveys on diabetes, polls about the flu, and more.
There are also opportunities to earn with participation in cutting edge research through studies. Every 10,000 points earned is equal to $10. Redeem your rewards through PayPal.
Related: Highest Paying Surveys Sites
17. Walgreens Rewards
Walgreens offers a rewards program for customers to earn local free stuff. You can connect your fitness app or fitness device, such as a Fitbit, and get rewarded in Walgreens Cash for completing healthy challenges each week.
If you complete all four weekly challenges in the month, you can earn bonus cash as well. Get healthy and earn free stuff at the same time.
Rewards are applied to your Walgreen Rewards account within 48 hours. Simply scan your rewards card at checkout to apply your earned rewards.
18. Sweatcoin
Sweatcoin is an app that pays you to get fit. Using the app, you will get paid in coins for steps you take outdoors. 20 sweatcoins equals $1. Trade in your sweatcoins for free stuff like fitness gear, workout classes, or gift cards to your favorite places.
Download the app, create your account, and start getting active. The rewards available in the Sweatcoin marketplace change frequently so there is always an opportunity to find free stuff in your area.
19. Dick's Sporting Goods ScoreCard Rewards
Dick's Sporting Goods is a sporting goods retail company. Earn points through the Dick's Sporting Goods App with the MOVE fitness tracker function. Any points you earn are added to you ScoreCard Rewards.
Accumulate points each day for achieving daily activities, such as reaching 10,000 steps with FitBit or Apple Health devices. You can even reach goals by completing at least 30 minutes of fitness activity. Every 300 points is worth $10.
Once you've earned your points, you can redeem for rewards towards purchases in-store or online. Find products that you love to keep active with and exchange your rewards for free stuff.
Related: How to Get Free Money on Cash App (12 Easy Ways)
Other Places to Find Free Stuff Near Me
It always puts a little pep in my step when I can find free stuff around me. It gives me a chance to enjoy life a little more each day. See which of these opportunities are available to you, too.
20. Papa John's Pizza
I am a huge lover of pizza. Naturally, my favorite reward involves pizza! With Papa John's Pizza rewards, you can earn a free pizza for every dollar you spend.
Download their app, create an account, and order your favorite pizza and sides. Each time you complete an order, you earn points. Collect enough points and you can redeem them for a pizza of your choice.
21. Craigslist
While Craigslist is known more for finding things for less, there is also the free section on the site. Take a look at what people are trying to get rid of and find local free stuff. You never know what kind of cool stuff you can snag.
22. Facebook Marketplace
I enjoy searching the Facebook Marketplace for good deals on things, but I like it even more when I find free stuff near me. Some people post items they no longer need on the marketplace for free. It's easy to contact the seller if you are interested in grabbing the stuff they are offering.
23. The Zoo
Local zoos often have free admission days or times during the day where you can go stroll and admire the animals. Additionally, some zoos offer free animal guides to take along your walk through the premises. Take advantage of it and learn interesting facts about animals you might not have known before.
24. Garage Sales
Many homeowners put together a garage sale in hopes of clearing out their unused items. One person's garbage can be another person's treasure. Many times, you can find free stuff being given away at these garage sales. You may be surprised what you find.
Related: How to Get Free Gas Cards
You Don't Have to Beg to Get Free Stuff Online or In Person
Enjoy life a little more with all these opportunities to get free stuff. I know it always makes my day when I don't have to pay for something out of my own finances. I love finding free stuff near me.
There are numerous ways you can take advantage of these opportunities as well. From online gaming to receipt uploads to marketplaces and more, there is no shortage of places you can check out for some great finds.
And no, you don't have to resort to begging for free stuff or asking for handouts. These are all legit ways to get freebies without crossing that bridge!
Related: How To Get Free Money