12 Places to Sign up And Get Money Instantly
Last Updated Jun 11, 2021
I used to think it was impossible to get money instantly online. It seems like every legit opportunity is surrounded by 10 scams or a dead end.
But when I learned that there are places you can sign up and get money instantly, I had to research further.
You see, there are sites that claim to pay you free money for signing up and becoming a free member. How is that possible, and is it even true?
I set out to find the top 10 sites that actually pay you to sign up, and I explain the fine print so you can actually walk away with the money you earn.
Our Most Popular Money-Making Offers
Opinion Outpost - A high-paying, trusted survey site that rewards its members in free Amazon gift cards or cash.
InboxDollars - Get a $5 new-member bonus for joining a site that pays you to take surveys, play games, search the web, answer polls, and complete paid offers.
Instacart - Earn up to $20 per hour to shop for and deliver groceries on your own schedule using your own car (and keep 100% of your tips!).
Nielsen Computer and Mobile Panel - Join Nielsen's trusted program to passively earn cash and win rewards just for using your internet as you already do.
Proofread Anywhere - Learn how to make money correcting English grammar and spelling mistakes from the comfort of your home.
12 Sites Where You Can Sign up And Get Money Instantly
Each site pays in cash or free gift cards. When you get free money for signing up, the bonus will be credited to your account immediately. Read further to learn what you need to do to actually cash out your earnings.
1. Download Cash App and Get $5 to $15 Instantly (Use Code VPLTZWP)
Cash App is a legitimate mobile app for buying and selling things, making payments to friends and family, investing in the stock market (or Bitcoin), and even setting up a prepaid debit card for discounted shopping. It's a convenient, responsive, and secure app that pays you $5 to $15 instantly after signing up and using it.
You can easily make money with Cash App when you sign up, type in the referral code VPLTZWP, and then send your first payment of at least $5 within 14 days (I was awarded $10). Additionally, you can get $15 for each friend you refer to the app. To activate your sign-up bonus, send at least five dollars to a friend or family member, and ask them to send you five dollars back as well.
Sadly, Cash App has been linked to some common "money flipping" scams, so be careful not to get caught up in those (there are other legitimate ways to flip money). These scams are in no way facilitated by Cash App, but instead by users who have joined the app and pose as investment professionals. You should never send money to strangers unless you are meeting up in person to buy something from them, since it is similar to handing them cash, and cannot be recouped.
Occasionally, you'll see offers to take surveys to make money on Cash App (up to $750). Be wary of these as some of them are scams and others are legit (but require way too much personal information for my comfort).
2. Sign up with InboxDollars and Get $5 Instantly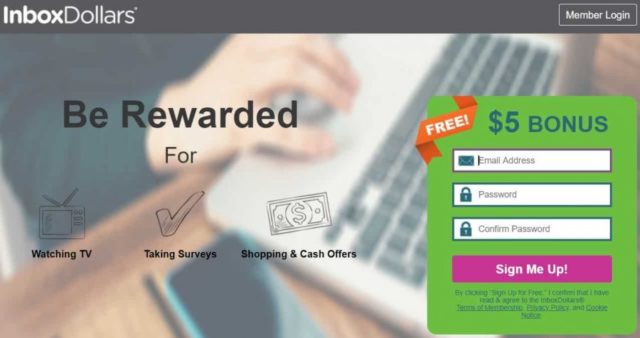 InboxDollars is a legit and popular site that pays users to complete small tasks and offers. You can earn cash for filling out surveys and completing paid offers.
As a thank you for signing up, InboxDollars gives new members an instant $5 bonus to get their balance growing.
You can cash out your earnings for a gift card or PayPal cash as soon as you reach a $10 minimum balance in your account.
Learn more about how to earn money with InboxDollars in our full review. It's easy to sign up and get money instantly credited to your earnings.
Related: 50 International Survey Sites That Accept Members Worldwide
3. Sign up with Branded Surveys and Get $1 Instantly
Branded Surveys is an up-and-coming survey site that pays you for your opinions on the products and services you use. Once you sign up, you can start earning money instantly.
The company promises a 100-point signup bonus which is equal to $1. After you earn 1,000 points, you can cash out your earnings for a $10 gift card or PayPal cash.
4. Sign up with Robinhood and Get $3 to $220 Instantly
Robinhood is a commission-free trading investment app that gives new members an instant sign up bonus. You can sign up and get free money in the form of a single stock valued between $3 and $220. About 98% of new members receive a stock valued under $10, but there is a real chance of earning up to $220 instantly!
Robinhood allows users to trade stocks for free–unlike most competitors which charge a commission. You can leave your free stock invested, trade it, or sell it and withdraw the cash. Additionally, you can deposit more money over time to potentially grow your money.
It's free to join Robinhood, and you don't have to invest any of your own money to get your free stock. Check it out and see how much money you can earn instantly!
Related: How to Invest Money to Make Money Fast
5. Sign up with Swagbucks and Get $10 Instantly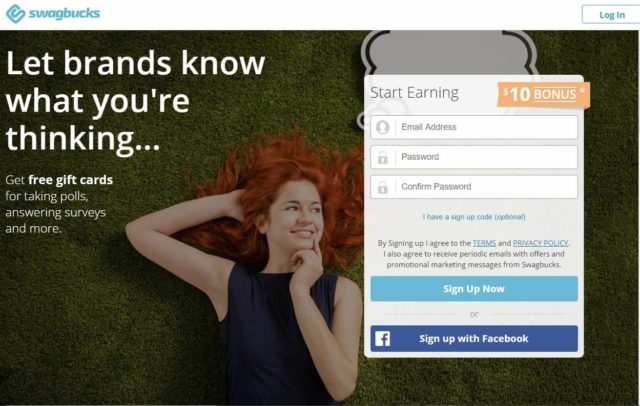 Swagbucks pays members to play games, complete surveys, watch videos, search the web, and much more. It's free to sign up and get money instantly credited to your balance.
You can earn a $10 bonus on top of the first 2,500SBs (or Swagbucks) credited to your account. There is no shortage of tasks you can complete to get money instantly. If you choose the highest paying options available, your balance can add up quickly.
We share 17+ different ways to earn money with Swagbucks in our full review. Sign up with Swagbucks and get money instantly when you complete short tasks.
6. Sign up with MyPoints and Get $5 Instantly
MyPoints pays new members a $5 bonus instantly after completing just 5 simple surveys. You can earn the bonus on top of the regular pay, which you will see before starting each survey.
There are 13 different ways to earn cash as a member of MyPoints. You can read about each one in our full MyPoints review.
You can cash out your earnings for an Amazon gift card as soon as you earn at least $3, or you can wait to cash out via PayPal when you reach $25.
Sign up with MyPoints and get money instantly credited to your account when you take those first 5 surveys.
7. Sign up with Vindale Research and Get $1 Instantly
Vindale Research credits new members with an instant $1 bonus for watching its quick training video. As a new member, Vindale shares instructions to start earning on the platform right away.
The main way to earn money with Vindale Research is by answering surveys about the products and services you already use. You can also become a product reviewer and get paid to try out new things.
Learn more about how Vindale Research pays its members in our full review. You can expect to cash out your earnings when you reach at least $50 in your account. Sign up with Vindale Research and earn your first $1 instantly.
8. Sign up with Rakuten and Get $20 Instantly
Rakuten partners with over 2,500 brands to bring its free members opportunities to earn cash back on their everyday purchases. It offers an instant $20 bonus to new members who spend at least $20 at one of those partnering brands.
If you already shop online at stores like Ebay, Macy's, Old Navy, or Kohl's, then earning cash back through Rakuten will be second nature. You can learn more about how it works in our full Rakuten review.
Join Rakuten and get a free $20 credit when you sign up and shop using the company's partner links. It's easy to do and you can earn money without leaving the house.
Related: I Need Money Today for Free
9. Sign up with Ibotta and Get $20 Instantly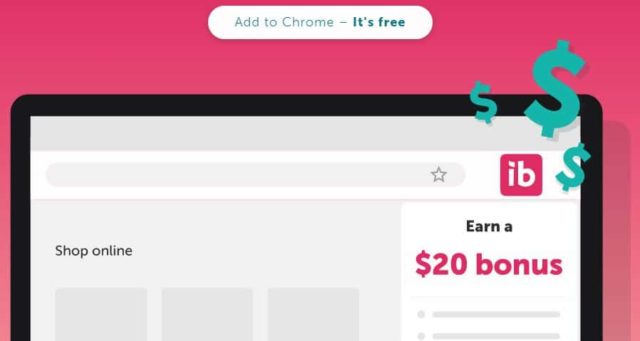 Ibotta offers cash back opportunties for shopping with partnering brands. You'll find the best deals right at your local grocery store.
Since Rakuten and Ibotta are similar, you may wonder which one is best to use? Truthfully, you can often use both cash back apps to get the best deals available. Sign up with Ibotta and get a $20 bonus as soon as you meet the minimum requirements.
10. Sign up with Opinion Inn and Get $10 Instantly
Opinion Inn pays its new members a generous and instant $10 bonus. You can continue to earn money by filling out surveys. The company matches you with survey opportunities based on the demographic information you provide upon signing up.
When your balance hits $25, you can cash out your earnings for cash via PayPal. Just sign up and get free money added to your account.
Related: Highest Paying Surveys Sites
11. Sign up with Billshark and Get Money Instantly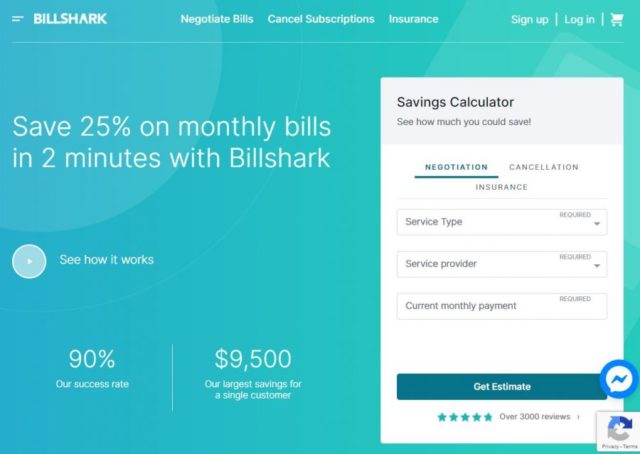 Do you know how many subscription services you're paying for each month? If you're like most people, you've probably set up multiple accounts and forgot about them as they debit money from your account month after month.
Billshark is a service that negotiates your bills lower and helps you cancel unwanted subscriptions. Doing this puts money right back into your monthly budget when you would normally keep paying too much.
If you want to be sure that Billshark can actually get you instant money before signing up, check out its free savings calculator. That way you'll know how much money is headed back into your budget before you even get started.
12. Sign up with CapitalOne Shopping and Get Cash Back
As the old saying goes, "Money saved is money earned." That's why I use the free Chrome Extention called CapitalOne Shopping to help me find the best deals while shopping online.
It takes just a few seconds to install the browser extension. Then, you can forget about it until the next time you shop online. CapitalOne Shopping will then let you know if it finds coupon codes, cash back offers, or better prices on the items you shop for.
It's so easy to use, and you can let the extension do all of the work for you. Download the CapitalOne Shopping extension for free and potentially get money instantly when you shop online.
Related: How to Become a Respondent
Read The Fine Print Before You Sign Up and Get Money Instantly
Every company that offers an instant sign up bonus also has fine print to accompany its offer. Why? Because without it, people would take advantage of the opportunity to make money instantly without giving the company a second look.
When you get free money for signing up, many companies will reward you with an instant bonus, but it comes with strings attached. That means they require you to spend a few minutes taking surveys, shopping online, watching commercials and ads, or trying out its services before you can cash out and run.
So if you're looking for opportunities to sign up and get money instantly with absolutely no strings attached, you just won't find anything.
Give these companies a chance and you just might earn much more than the initial sign up bonuses!
Related: Get Paid to Post Ads