14 Best Places to Sign up And Get Money Instantly
Try Bingo Cash, the ultimate bingo app for turning your skills into extra cash while enjoying colorful and engaging head-to-head matches. Win up to $83 per game and experience the classic bingo thrill in the comfort of your own home. Test your daubing skills and become a big winner today!
Bingo Cash™ is FREE to download and play! However, cash tournaments are not available in the following states: AZ, IA, LA, SC & WA.
The idea of earning free money instantly online might sound like a magnet for the gullible. While a quick Google search for legit opportunities does turn up a few prospects, it also unearths a plethora of dead ends or full-on scams.
I knew there had to be legitimate companies that actually pay you to sign up and get money instantly, so I did my research and located the top websites that do just that. Check out the following 14 apps that really pay users. I will explain all of the fine print, so you can feel confident trying one or more of them and be well on your way toward earning some extra cash.
One of my favorite sites, Swagbucks, offers tons of ways to earn real cash online. If you're not already a member, give it a shot! Here are five things you can do to make easy money on the site:
Play games (up to $322 each)
Test apps (up to $150 each)
Submit receipts (easy cash)
Shop at your favorite stores (up to 10% back)
Answer surveys and polls (quick cash in minutes!)
Our Popular Free Guides
How to Start a Permanent Jewelry Business - If you are patient, have social skills, and love interacting with others, then a permanent jewelry business may be for you.
How to Become a Sleep Consultant - Help parents and babies, and be the difference for families worldwide who are desperate for more Zzzs in their life as a sleep consultant.
How to Become a Proofreader - There are five basic steps to working from home as a proofreader. As long as you're willing to put in the work, you can become a proofreader!
14 Sign up Bonus Apps to Get Money Instantly
Make money instantly by downloading the below apps that pay you right from your phone.
Each app pays users in cash, stocks, or free gift cards. The bonus money you earn for signing up will be immediately credited to your account. Read further to learn what you need to do to actually cash out your earnings from these signup bonus apps.
1. Sign up With Blackout Bingo and Get $5 Instantly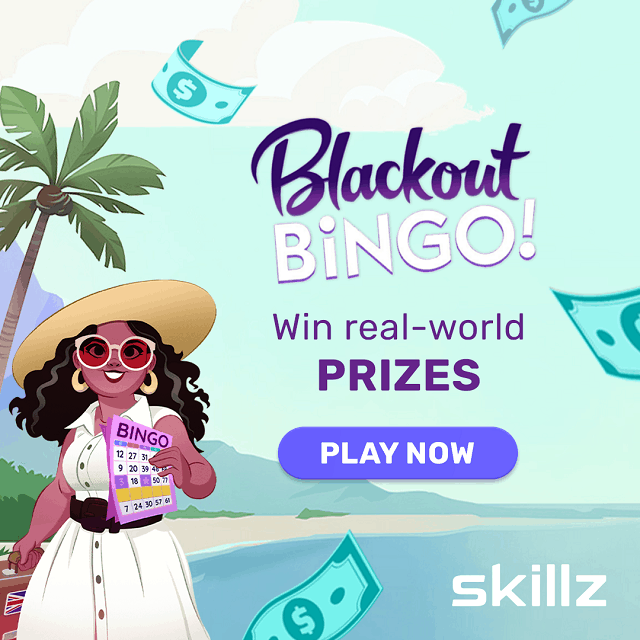 I fell in love with Blackout Bingo almost as soon as I began playing. This app allows you to play bingo against other people in head-to-head matches, while earning real money.
Practice for free using virtual currency for as long as you'd like before jumping into the paid rounds. Although I loved the practice games, it can be exhilarating to play matches with a cash wager.
Receive a free $5 in bonus cash with your first $5 deposit, using the code APget5. That initial free money in your account could potentially fund hours of play.
Enter the Skillz promo code APget5 and get FREE bonus cash with your first $5+ deposit.
Blackout Bingo, a real money game for adults, is available worldwide (except where cash gaming is prohibited). The cash rounds start at just $.60 and pay out a potential $1. The two player per-round limit means that your chances of winning are higher than in most other multiplayer games; there's a cash winner every single time.
Cash out your winnings at any time and receive a PayPal deposit, refund to your original payment method, or physical check in the mail.
If you don't want to wager real money, you could stick to the practice rounds and earn tickets redeemable for real prizes like free gift cards, Skillz swag, and various electronics.
Please Note! Cash tournaments are available in most of the world. Cash tournaments are not enabled in the following states: AR, CT, DE, IN, LA, ME and SD. If you don't live in a prize-enabled region, you can still play for free.
Related: Blackout Bingo Review
2. Sign up With Swagbucks and Get $10 Instantly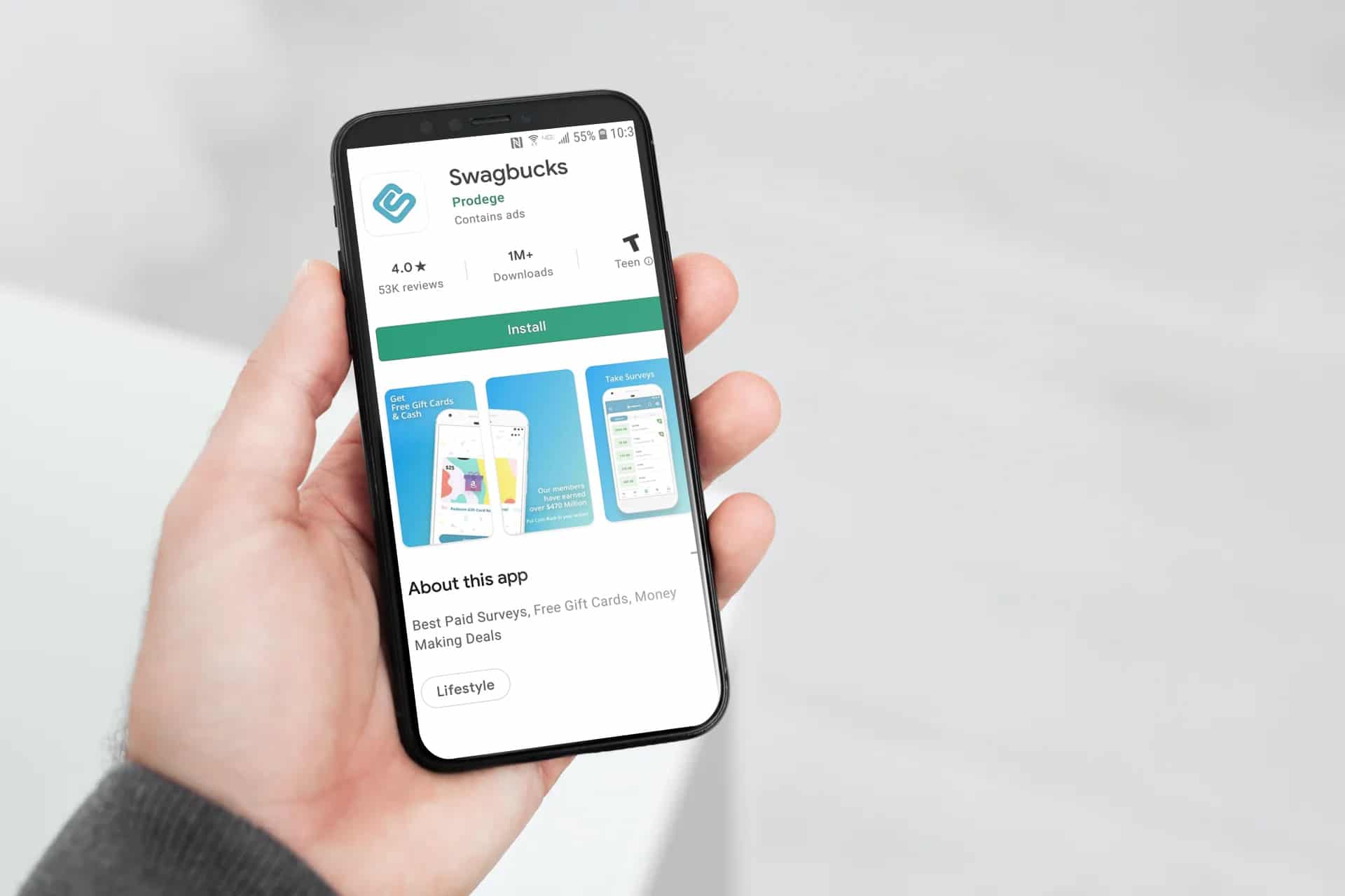 Swagbucks pays members to play games, watch videos, search the web, and complete easy tasks online. It's free to sign up, and you will receive an instant payment when you use the cash back shopping portal for the first time.
You could also earn a $10 bonus on top of the first 2,500 Swagbucks (worth $25) credited to your account. There is no shortage of tasks you can complete to get money instantly. Selecting the highest-paying options available will result in your balance adding up very quickly.
Check out our full Swagbucks review to find out more about the 17-plus methods of earning money through this site. Sign up with Swagbucks and get money instantly when you try new services, download apps, play new games, and more.
3. Download Cash App and Get a $5 Sign up Bonus Instant Withdraw
Use Cash App to make sales and purchases, pay friends and family members, invest in the stock market (or Bitcoin), and even set up a prepaid debit card for discounted and cash back shopping. Out of all of the apps that pay you instantly, Cash App is one of the most reliable and convenient. This responsive and secure app will pay you $5 instantly after you sign up.
Start making money with Cash App when you create an account, type in the referral code NMXPRV7, and then send your first payment of at least $5 to another Cash App user within 14 days. Use the app to swap $5 with a friend to help you both instantly activate the bonus.
I helped my husband set up the app and swapped $5 with his account; neither of us lost a dime, and we both received our instant withdrawal bonuses.
The app will also reward you with $15 for each friend you refer, and there's no limit to the number of times your Cash App referral code can be used. I made a good bit of cash instantly by having my husband and a few other family members use my free money code. They loved the idea of joining the app, because we're always splitting restaurant checks and pooling money for gifts. Cash App makes it quick and easy to instantly send money to the correct person.
You will occasionally receive offers to take surveys to make money on Cash App or play legit cash games – but beware of the scams. There are plenty of ways to sign up and make money fast today when you join Cash App.
Get FREE Cash Bonuses with a Cash App Account
Copy the referral code:



Open Cash App settings
Swap $5 with a bestie*
Invite friends to join**
Set up a direct deposit***
*Ask a friend or family member to swap $5 with you through Cash App to activate the $5 sign up bonus.
**Get up to $15 for every friend who joins using your referral code.
***Deposits must equal $300+ within a 30 day period to activate the $100 cash Boost.
Related: Surveys That Pay Cash Instantly
4. Sign up With Robinhood and Get $3 to $220 Instantly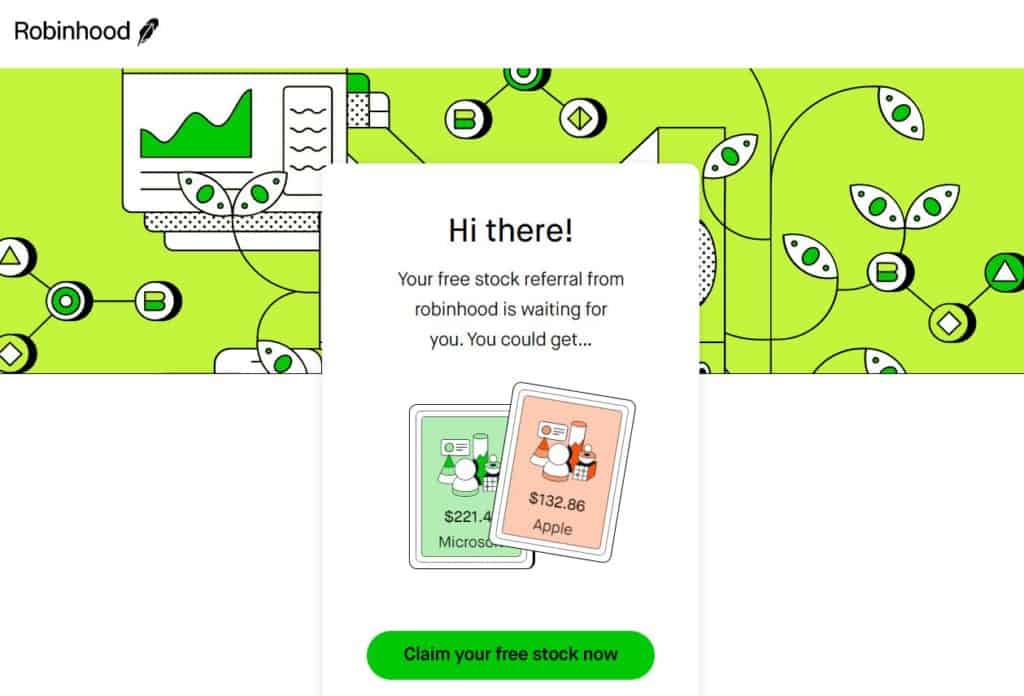 Robinhood is a commission-free trading investment app that gives new members an instant signup bonus. Sign in to receive free money in the form of a single stock valued between $3 and $220. Approximately 98 percent of new members receive a stock valued at less than $10, but there is a real chance of earning up to $220 instantly!
Unlike most of its competitors that charge a commission, Robinhood allows users to trade stocks for free. Leave your free stock invested, trade it, or sell it and withdraw the cash. If you feel like it, deposit additional cash to potentially grow your money over time.
It's free to join Robinhood, and you don't have to invest any of your own money to receive free stock
Related: How to Invest Money to Make Money Daily
5. Sign up With InboxDollars and Get $5 Instantly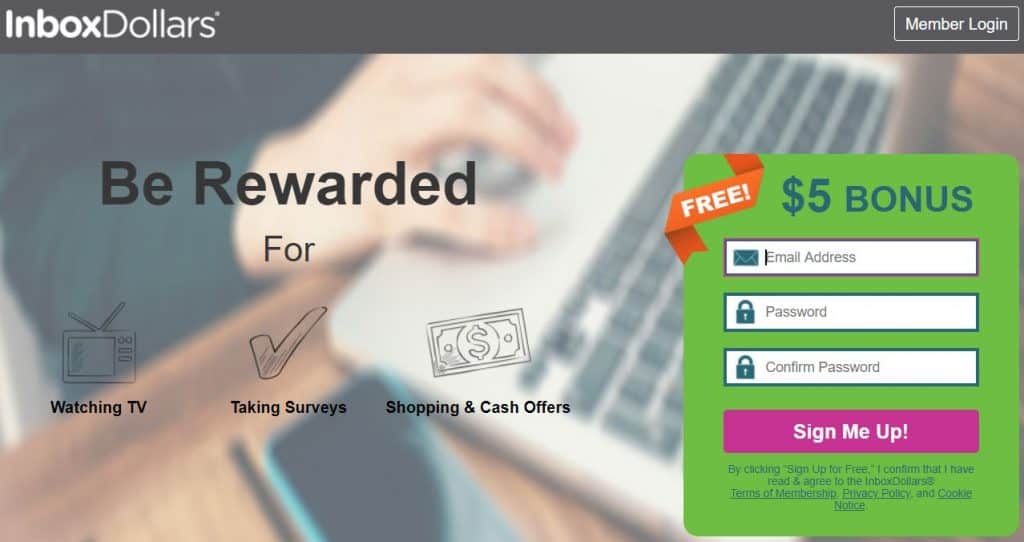 InboxDollars is a legit and popular site that pays users to complete small tasks like filling out surveys and completing paid offers.
InboxDollars is one of the best instant signup bonus, no-deposit apps. All it will cost you is some space on your mobile device and a few minutes of your time. As a thank-you to its new members, InboxDollars provides an instant $5 bonus to kick-start their account balances.
Cash out your earnings for a gift card or PayPal cash as soon as you reach the $10 minimum balance.
Learn more about earning money with InboxDollars in our full review. It's easy to sign up and get money instantly credited to your account.
Related: 50 International Survey Sites That Accept Members Worldwide
6. Invest $5 with Acorns and Get a $15 Sign up Bonus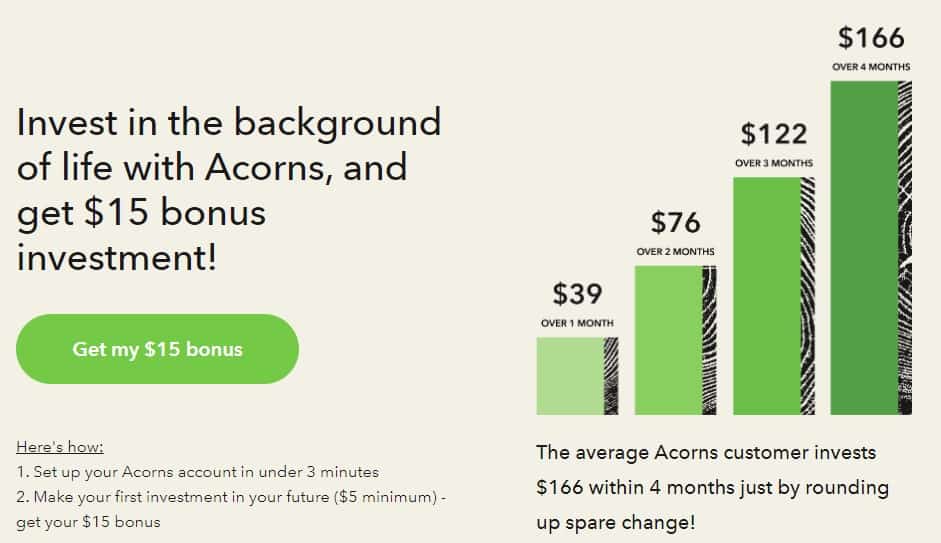 Investing money now leads to free money later – and that's what Acorns is all about. When you sign up and invest just $5, you will receive an instant $15 bonus. That's an immediate 300 percent growth on your initial investment.
It only takes one acorn to grow a massive tree; Acorns leans into that analogy by advising its customers that small investments can lead to future wealth. Use the automatic investment feature to put your pocket change into an investment account without ever feeling the deficit in your wallet.
Take advantage of the free cash bonus and set your future up for success with an Acorns account.
7. Sign up With MyPoints and Get $5 Instantly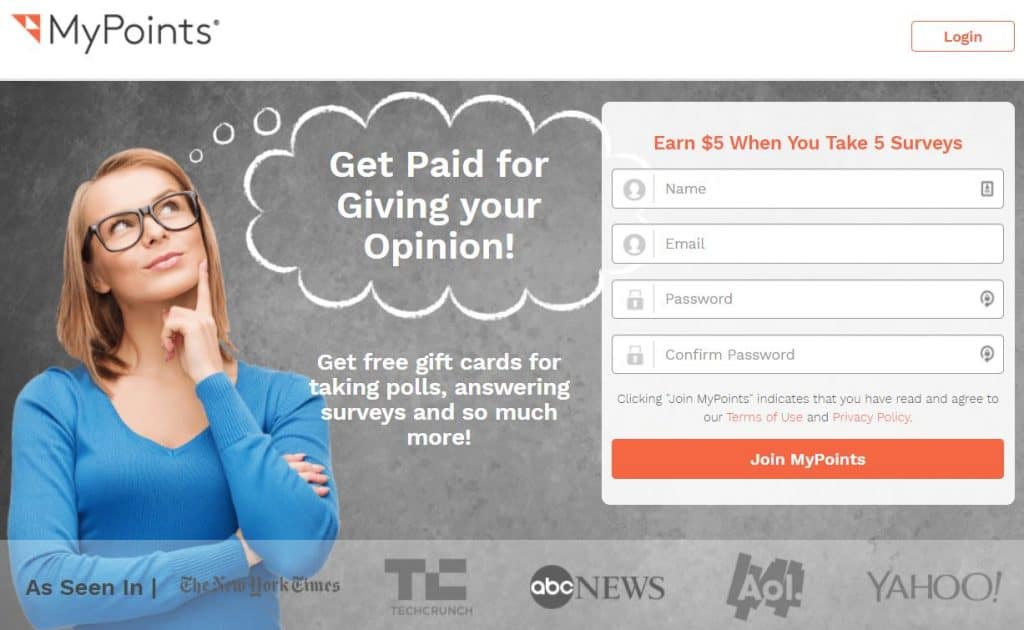 MyPoints gives new members an instant $5 bonus after they fill out five simple surveys. Earn that bonus on top of the regular pay, which you will see before starting each survey.
There are 13 different ways to earn cash as a member of MyPoints; read about each one in our full MyPoints review.
Exchange your earnings for a free Amazon gift card as soon as you make at least $3, or wait to cash out via PayPal when you reach $25.
Sign up with MyPoints and get money instantly credited to your account when you take those first five surveys.
8. Sign up With Branded Surveys and Receive $1 Instantly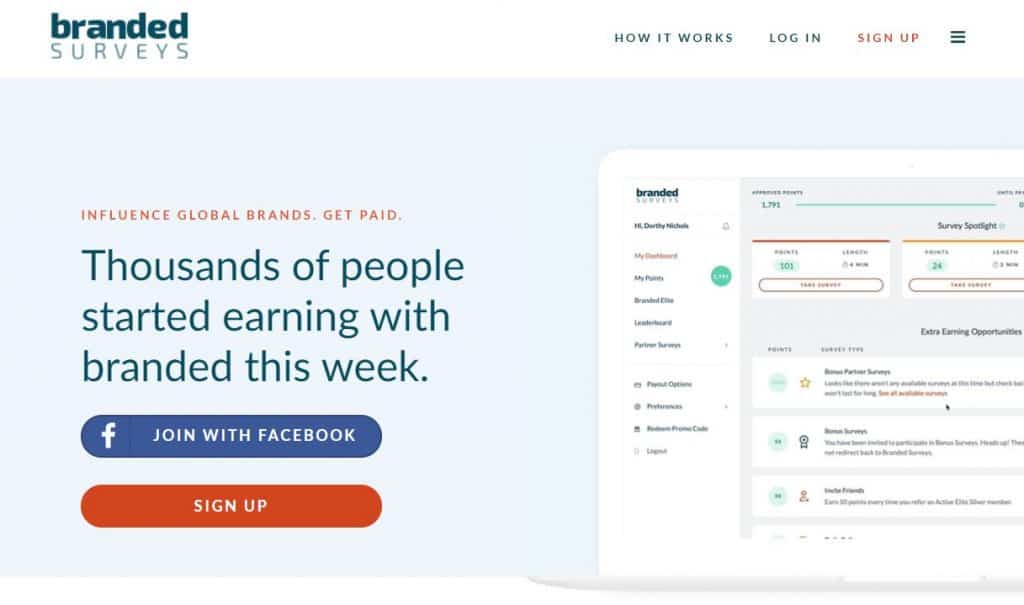 Branded Surveys is an up-and-coming survey site that pays you for your opinions about the products and services you already use. Start earning money as soon as you sign up.
The company gives new members a 100-point signup bonus equal to $1. Exchange your earnings for a $5 gift card or PayPal cash as soon as you earn 500 points.
Related: Branded Surveys Review
9. Sign up With Nielsen to Receive Instant Win Game Tokens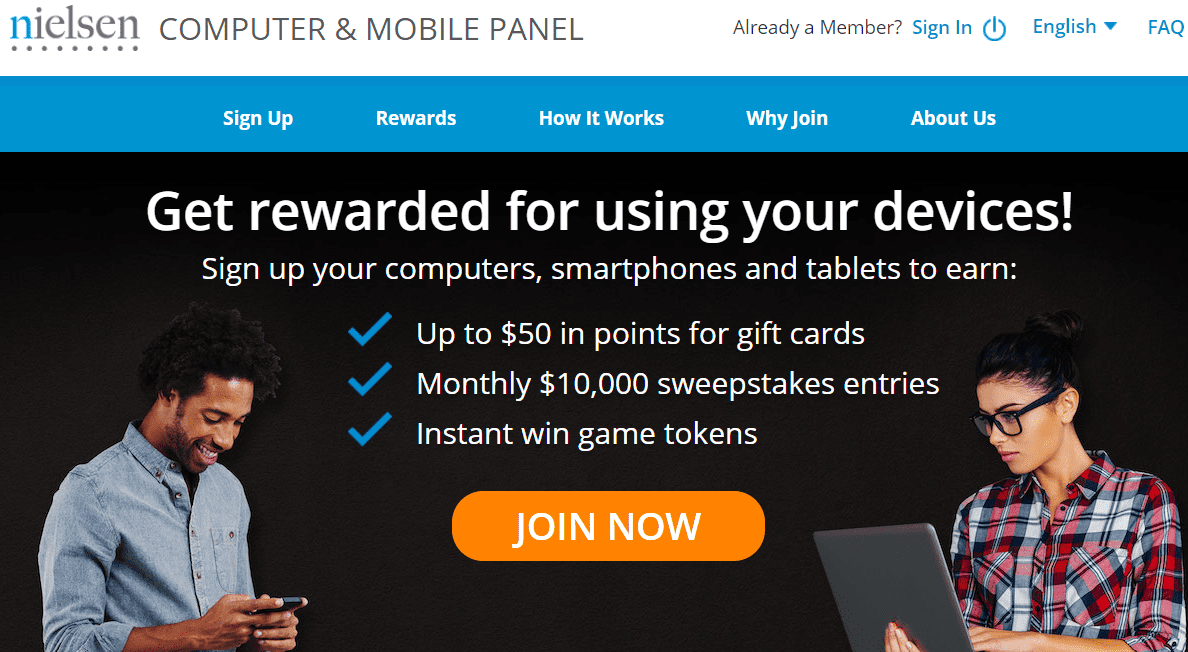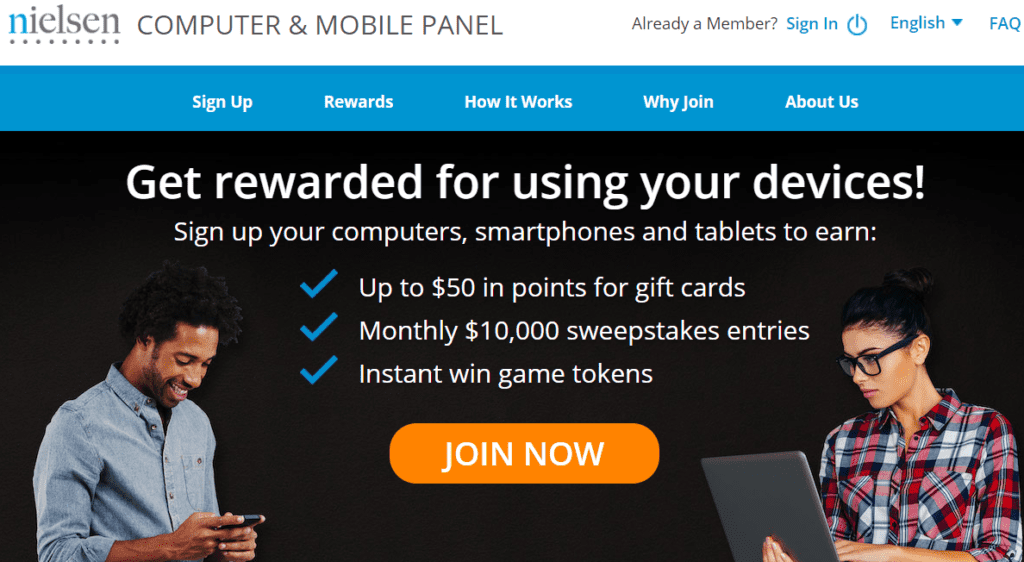 Nielsen Computer and Mobile Panel, which has researched consumer behavior for nearly 100 years, offers a Computer & Mobile Panel that allows everyday technology users to offer anonymous input without lifting a finger.
Instead of spending hours filling out surveys for money, install the Nielsen app on your devices and earn up to $50 per year. Downloading the app also enters you into the $10,000 monthly drawing and awards instant win game tokens with extra chances to earn.
Nielsen Computer and Mobile Panel collects data based on your consumer habits; that information is transmitted anonymously and is used to improve brands and services.
Related: Nielsen Computer & Mobile Panel Review
10. Sign up With Rakuten and Get $30 Instantly
Rakuten partners with more than 2,500 brands to give its members free opportunities to earn cash back on their regular purchases. New members who spend at least $30 with one of the site's partnering brands receive an instant $30 bonus.
If you already shop online at stores like eBay, Macy's, Old Navy, or Kohl's, earn cash back through Rakuten for the purchases you already need to make. Learn more about the process in our full Rakuten review.
Receive a free $30 Rakuten credit when you sign up and shop through the company's partner links. The process is easy and will allow you to earn money without ever leaving the house.
Related: I Need Money Today for Free
11. Sign up With Ibotta and Get $20 Instantly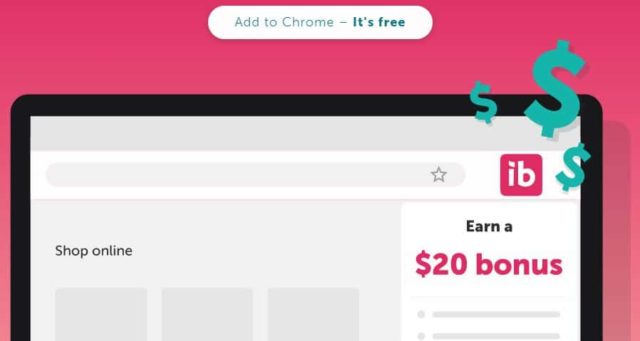 Ibotta offers members cash back opportunities to shop with its partnering brands. You'll find the best deals right at your local grocery store.
Rakuten and Ibotta are similar to each other, and you can often use both cash back apps to gain access to the best of the best available deals. Sign up with Ibotta and receive $20 in bonus cash as soon as you meet the minimum requirements.
12. Sign up With SoFi and Get $5 to $1,000 Instantly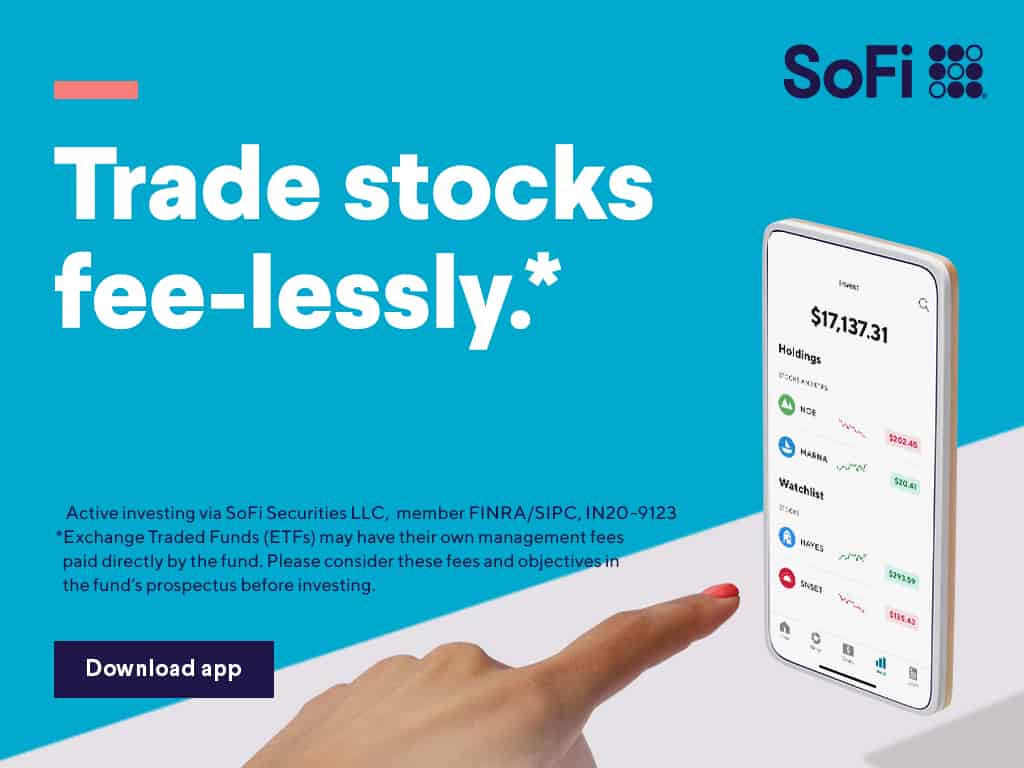 SoFi, a money management app that offers manual and automated investment options, allows you to start commission-free stock or ETF investing with as little as $5. Earn an instant $10 bitcoin reward for trading at least $10 in bitcoin.
SoFi awards new members up to $1,000 for opening a free brokerage account. After downloading the app, follow the prompts to create a profile and play the claw game to choose a game piece. Each piece comes with a $5-$1,000 instant reward.
Your winnings will be sent to your newly opened brokerage account. Deposit an additional $100-plus to your SoFi account and start growing your long-term investments one day at a time.
Related: Highest Paying Surveys Sites
13. Sign up With Trim and Get Money Instantly
CNBC recently reported that one-third of consumers underestimate how much they spend on monthly subscriptions by at least $100. While you, too, might have set up multiple accounts and forgotten about them, they continue to charge you money month after month.
Trim negotiates on your behalf to lower your bills, and helps you cancel unwanted subscriptions. This service puts money you would have been spending on these unwanted charges right back into your wallet.
Trim gives you instant money by allowing you to find ways to stop paying for subscriptions you don't use. The average user saves $620 using this service, and it takes only two minutes to get started.
14. Sign up With Capital One Shopping and Get Cash Back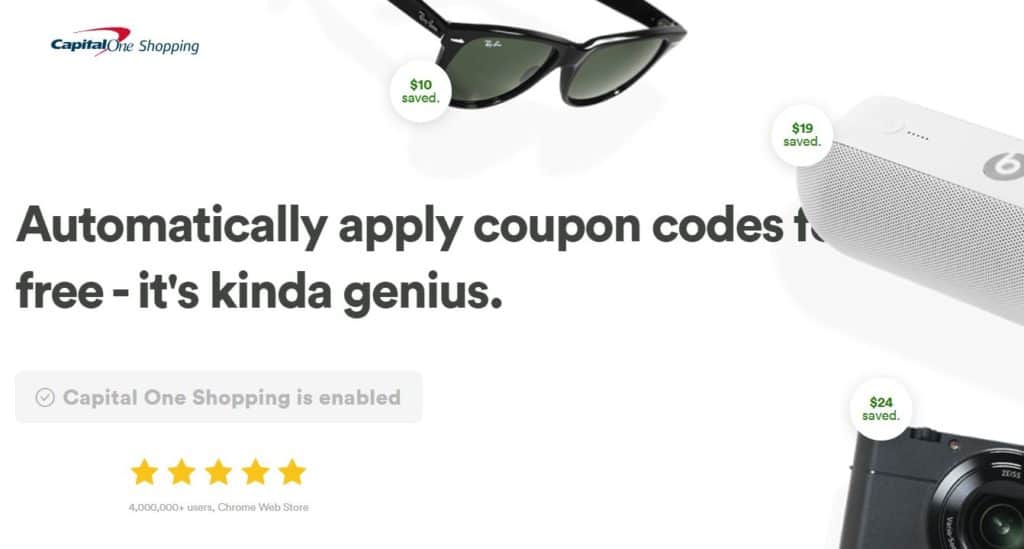 As the old saying goes, "Money saved is money earned." That's why I use the free Chrome Extension Capital One Shopping to help me find the best deals while shopping online.
It takes just a few seconds to install the browser extension that you can use whenever you shop online. CapitalOne Shopping will let you know if it finds coupon codes, cash back offers, or better prices on the items you're looking for.
It's easy to use, and the extension will do all of the work for you. Download the Capital One Shopping extension for free and potentially get money instantly when you shop online.
Related: How to Become a Respondent
Read The Fine Print Before You Sign Up and Get Money Instantly
Every instant signup bonus offer comes with fine print. Without that, people would take advantage of the opportunity to make money instantly and fail to give the company itself a second thought.
Many companies will reward you with an instant bonus when they give you free money for signing up – but it comes with strings attached. You will need to spend a few moments taking surveys, shopping online, watching commercials and ads, or trying out various services before you can cash out.
Give these companies a chance and you just might end up earning much more than those initial signup bonuses!
Related: Get Paid to Post Ads
---