14 Places to Sign up And Get Money Instantly
One of my new favorite game apps, Bingo Cash, facilitates head-to-head bingo matches for REAL money (up to $83 per win!).
Win cash for completely free or deposit $5 to multiply your winnings and cash out with Apple Pay or PayPal!
Bingo Cash™ is FREE to download and play! However, cash tournaments are not available in the following states: AZ, AR, IA, LA, SC.
I used to think it was impossible to get free money instantly online. It seems like every legit opportunity is surrounded by 10 scams or a dead end.
But when I researched it further, I realized that there actually are legitimate places where you can sign up and get money instantly.
You see, there are sites that claim to pay you free money for signing up and becoming a free member. I know what you're thinking. How is that possible? And is it even true that you can make money instantly?
I set out to find the top sites that actually pay you to sign up, and I explain the fine print so you can actually walk away with the money you earn.
Our Popular Money-Making Offers
Sign up with each of the following companies to maximize your earning potential.
$10 sign-up bonus
Pays to take surveys, complete offers, shop online, and much more
100s of other paid tasks
Awards cash and gift cards
$5 sign-up bonus
Pays to play games, watch videos, answer polls, and much more
100s of other paid tasks
Awards cash and gift cards
14 Sign up Bonus Apps to Get Money Instantly
Learn how to make money instantly! You can do this by adding new apps that give you free money to your phone.
Each app pays in cash, stocks, or free gift cards. When you get free money for signing up, the bonus will be credited to your account immediately. Read further to learn what you need to do to actually cash out your earnings from these sign up bonus apps.
1. Invest $5 with Acorns and Get a $15 Sign up Bonus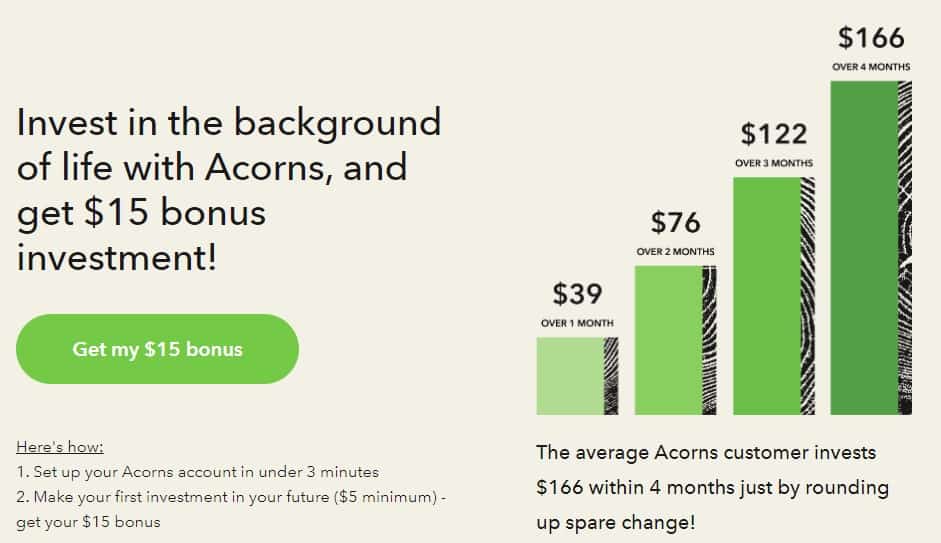 The finance gurus say investing is important, but do they clearly explain "why?" In a nutshell, investing money now leads to free money later. And that's what Acorns is all about. When you sign up and invest just $5, you can instantly get a $15 bonus added to your account. That's an immediate 300% growth of your initial investment.
It only takes one acorn to grow a massive tree, just like the company Acorns believes that small investments can lead to future wealth. Using the automatic investment feature, you can put your pocket change into an investment account without ever feeling the deficit in your wallet.
Take advantage of the free cash bonus and set your future up for success with an Acorns account.
2. Download Cash App and Get a $5 Sign up Bonus Instant Withdraw (+$30 x infinity)
Click the button ⬆️ to subscribe to my YouTube channel where I share real ways to earn money.
Cash App is a legitimate mobile app for buying and selling things, making payments to friends and family, investing in the stock market (or Bitcoin), and even setting up a prepaid debit card for discounted and cashback shopping. Of all the apps that pay you instantly, Cash App is one of the most reliable and convenient. It's a responsive and secure app that pays you $5 instantly after signing up and using it (and that's just the start).
You can easily make money with Cash App when you sign up, type in the referral code JSMTBXW, and then send your first payment of at least $5 to another Cash App user within 14 days. Use the app to swap $5 with someone you know in order to activate the bonus instantly.
I helped my husband set up the app and swapped $5 with his account–that way neither of us lost a dime, and we both got the instant withdrawal bonuses. You can do this with a close friend or family member in just a few minutes!
Use Cash App free money code JSMTBXW to get an INSTANT cash bonus! Just swap $5 with a friend through the app to qualify.
You can also get up to $30 for each friend you refer to the app. I made money instantly when I referred my husband and a few of my family members. They loved the idea of joining the app because we're always splitting restaurant checks and pooling money for gifts. Cash App makes all of this so much easier to get money instantly to the right person!
To activate your sign-up bonus and make money instantly, don't forget to send at least five dollars to a friend or family member (and ask them to send the same five dollars back to you). As long as they entered your Cash App referral code into their app, you both get instant cash.
Get $200+ in FREE Bonuses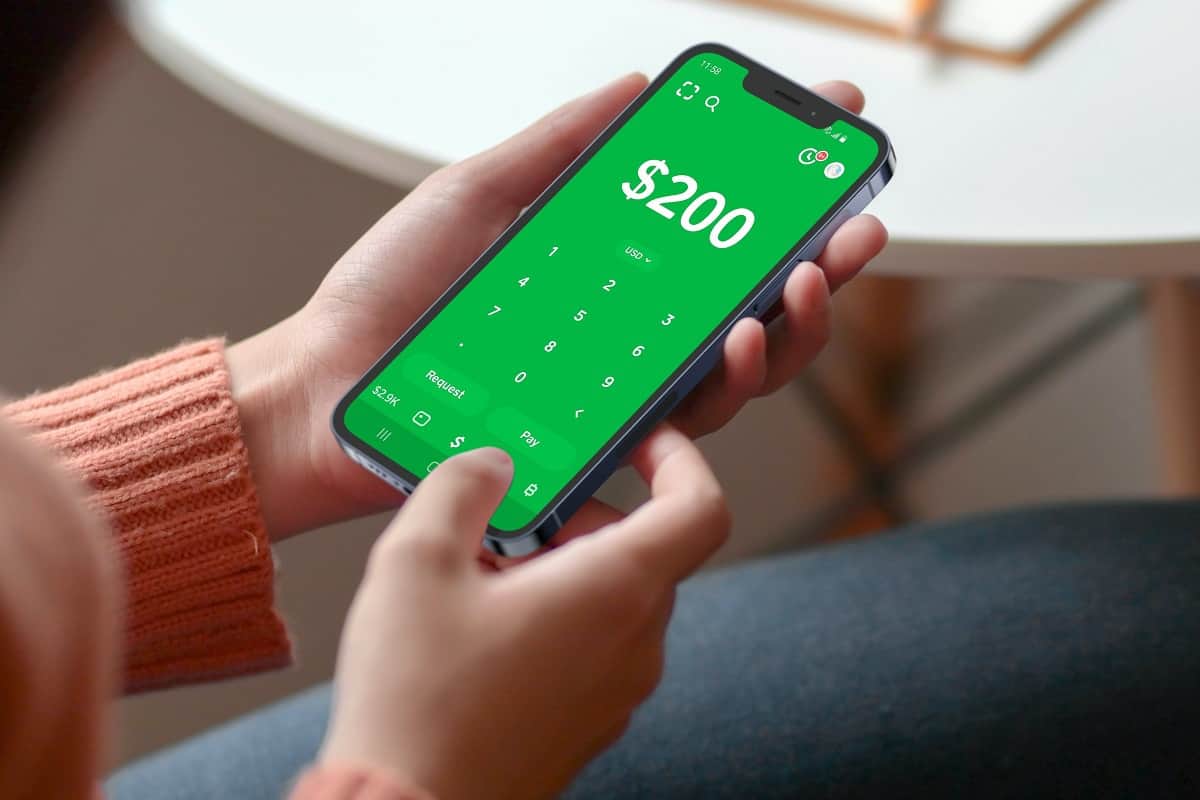 Swap $5 with a friend*
Invite friends to join**
Set up a direct deposit***
*Ask a friend to swap $5 with you through Cash App to activate the $5 sign up bonus.
**Get up to $30 for every friend who joins using your referral code.
***Deposits must equal $300+ within a 30 day period to activate the $100 and $50 cash Boosts.
There is no limit to how many people you can refer to Cash App using your free money code. That means you can earn up to a $30 bonus x infinity depending on how large your friends list or audience is!
Occasionally, you'll see offers to take surveys to make money on Cash App or play legit cash games. There are plenty of ways to sign up and make money fast today when you join Cash App.
Related: Surveys That Pay Cash Instantly
3. Sign up With Blackout Bingo and Get $5 Instantly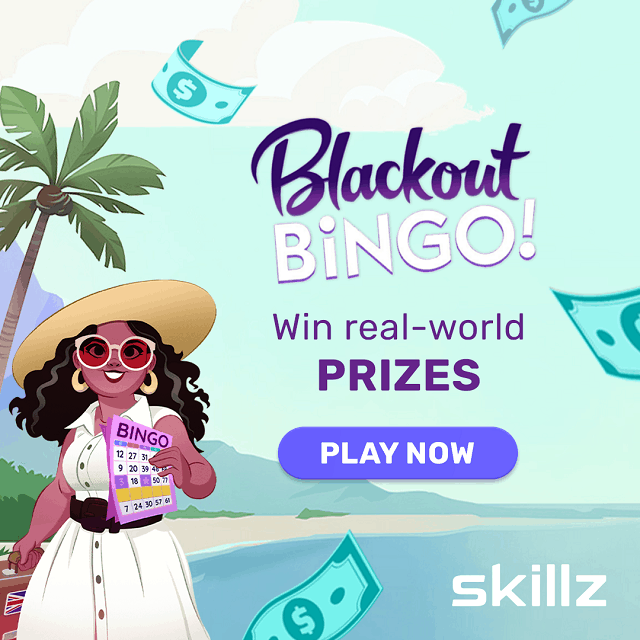 Recently I've been testing an app called Blackout Bingo and fell in love with it almost immediately. It's an app that allows you to play bingo against other people in head-to-head matches for real money.
You can practice with virtual currency for as long as you'd like for free until you feel ready to jump into the paid rounds. I loved the practice rounds, but there's nothing quite like an exhilarating head-to-head match with a cash wager.
You can get a free $5 in bonus cash with your first $5 deposit using the code APget5. Altogether, you can potentially play for hours with that initial free money in your account.
Enter the Skillz promo code APget5 and get FREE bonus cash with your first $5+ deposit.
Blackout Bingo is a real money game for adults, and it's available worldwide (except where cash gaming is prohibited). You can play cash rounds starting at just $.60 to win $1. The neat thing about this app is that there are only two players per round and there is a winner every single time.
Play the cheap rounds and build up your skills and your cash until you feel ready to play for higher stakes. You can cash out your winnings at any time and receive a PayPal deposit, refund to your original payment method, or a physical check in the mail.
You can also stick to the practice rounds and earn tickets toward real prizes like free gift cards, Skillz swag, and various electronics.
Please Note! Cash tournaments are available in most of the world. Cash tournaments are not enabled in the following states: AR, CT, DE, IN, LA, ME and SD. If you don't live in a prize-enabled region, you can still play for free.
Related: Blackout Bingo Review
4. Sign up With Swagbucks and Get $10 Instantly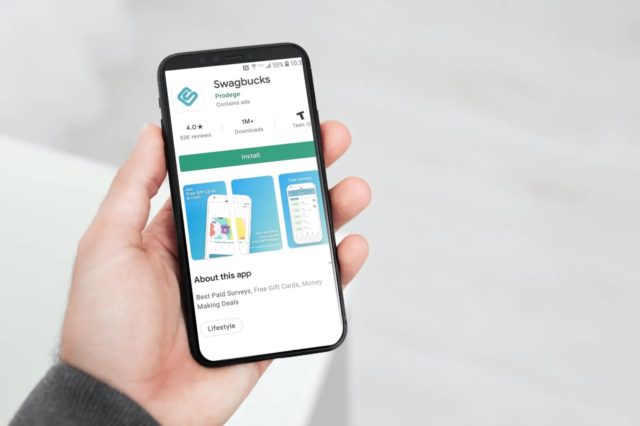 Swagbucks pays members to play games, watch videos, search the web, and complete easy tasks online. It's free to sign up and get money instantly added to your account when you use the cashback shopping portal for the first time.
You can earn a $10 bonus on top of the first 2,500SBs (or Swagbucks) worth $25 credited to your account. There is no shortage of tasks you can complete to get money instantly. If you choose the highest paying options available, your balance can add up quickly.
We share 17+ different ways to earn money with Swagbucks in our full review. Sign up with Swagbucks and get money instantly when you try new services, download apps, play new games, and more.
5. Sign up With Robinhood and Get $3 to $220 Instantly
Robinhood is a commission-free trading investment app that gives new members an instant sign up bonus. You can sign up and get free money in the form of a single stock valued between $3 and $220. About 98% of new members receive a stock valued under $10, but there is a real chance of earning up to $220 instantly!
Robinhood allows users to trade stocks for free–unlike most competitors which charge a commission. You can leave your free stock invested, trade it, or sell it and withdraw the cash. Additionally, you can deposit more money over time to potentially grow your money.
It's free to join Robinhood, and you don't have to invest any of your own money to get your free stock. Check it out and see how much money you can earn instantly!
Related: How to Invest Money to Make Money Daily
6. Sign up With InboxDollars and Get $5 Instantly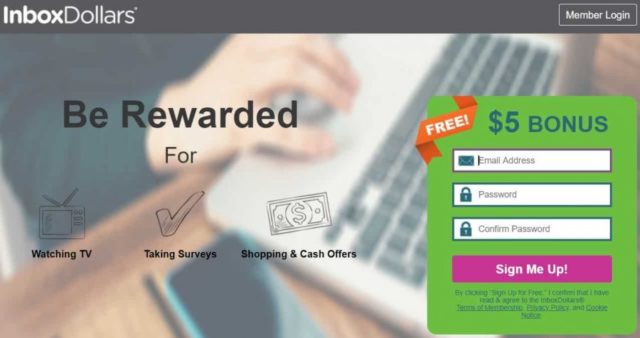 InboxDollars is a legit and popular site that pays users to complete small tasks and offers. You can earn cash for filling out surveys and completing paid offers.
InboxDollars is one of the best instant sign up bonus no deposit apps. That means it won't cost you anything but some space on your mobile device and a few minutes of your time. As a thank you for signing up, InboxDollars gives new members an instant $5 bonus to get their balance growing.
You can cash out your earnings for a gift card or PayPal cash as soon as you reach a $10 minimum balance in your account.
Learn more about how to earn money with InboxDollars in our full review. It's easy to sign up and get money instantly credited to your earnings.
Related: 50 International Survey Sites That Accept Members Worldwide
7. Sign up With MyPoints and Get $5 Instantly
MyPoints pays new members a $5 bonus instantly after completing just 5 simple surveys. You can earn the bonus on top of the regular pay, which you will see before starting each survey.
There are 13 different ways to earn cash as a member of MyPoints. You can read about each one in our full MyPoints review.
You can cash out your earnings for a free Amazon gift card as soon as you earn at least $3, or you can wait to cash out via PayPal when you reach $25.
Sign up with MyPoints and get money instantly credited to your account when you take those first 5 surveys.
8. Sign up With Branded Surveys and Get $1 Instantly
Branded Surveys is an up-and-coming survey site that pays you for your opinions on the products and services you already use. Once you sign up, you can start earning money instantly.
The company promises a 100-point signup bonus which is equal to $1. After you earn 500 points, you can cash out your earnings for a $5 gift card or PayPal cash.
Related: Branded Surveys Review
9. Sign up With Nielsen and Get Instant Win Game Tokens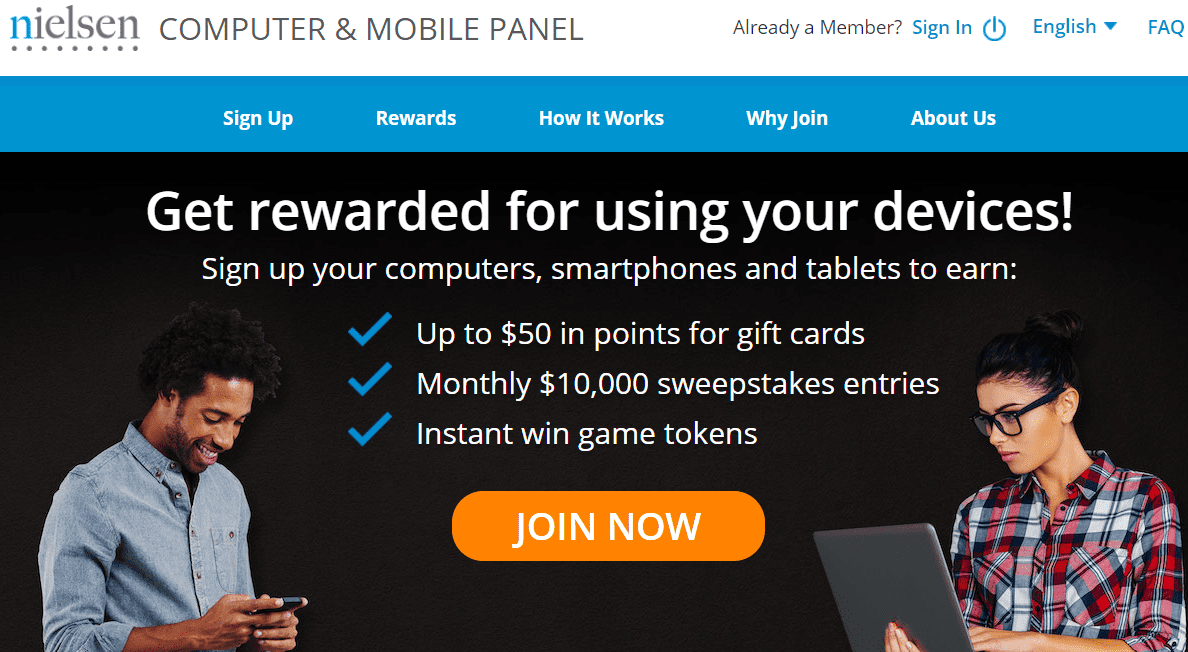 Nielsen Computer and Mobile Panel is a long-standing business that has researched consumer behavior for nearly 100 years. Its Computer & Mobile Panel offers everyday technology users the ability to offer anonymous input without lifting an extra finger.
Instead of grinding surveys, you can install the Nielsen app on your devices and earn up to $50 per year. Downloading the app also puts you into the $10,000 monthly drawing and awards instant win game tokens to extra chances to earn.
Nielsen Computer and Mobile Panel collects data based on your consumer habits. The data is transmitted anonymously and used to improve brands and services.
Related: Nielsen Computer & Mobile Panel Review
10. Sign up With Rakuten and Get $30 Instantly
Rakuten partners with over 2,500 brands to bring its free members opportunities to earn cash back on their everyday purchases. It offers an instant $30 bonus to new members who spend at least $30 at one of those partnering brands.
If you already shop online at stores like Ebay, Macy's, Old Navy, or Kohl's, then earning cash back through Rakuten will be second nature. You can learn more about how it works in our full Rakuten review.
Join Rakuten and get a free $30 credit when you sign up and shop using the company's partner links. It's easy to do and you can earn money without leaving the house.
Related: I Need Money Today for Free
11. Sign up With Ibotta and Get $20 Instantly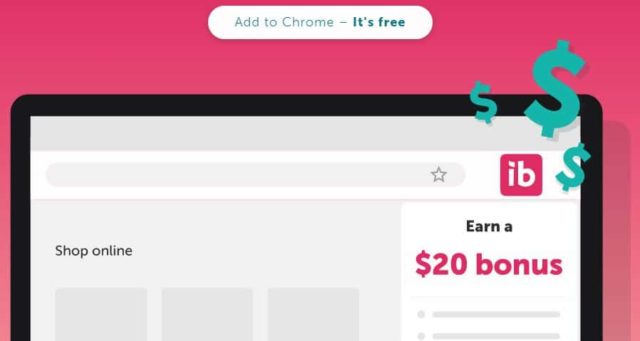 Ibotta offers cash back opportunities for shopping with partnering brands. You'll find the best deals right at your local grocery store.
Since Rakuten and Ibotta are similar, you may wonder which one is best to use? Truthfully, you can often use both cash back apps to get the best deals available. Sign up with Ibotta and get a $20 bonus as soon as you meet the minimum requirements.
12. Sign up With SoFi and Get $5 to $1,000 Instantly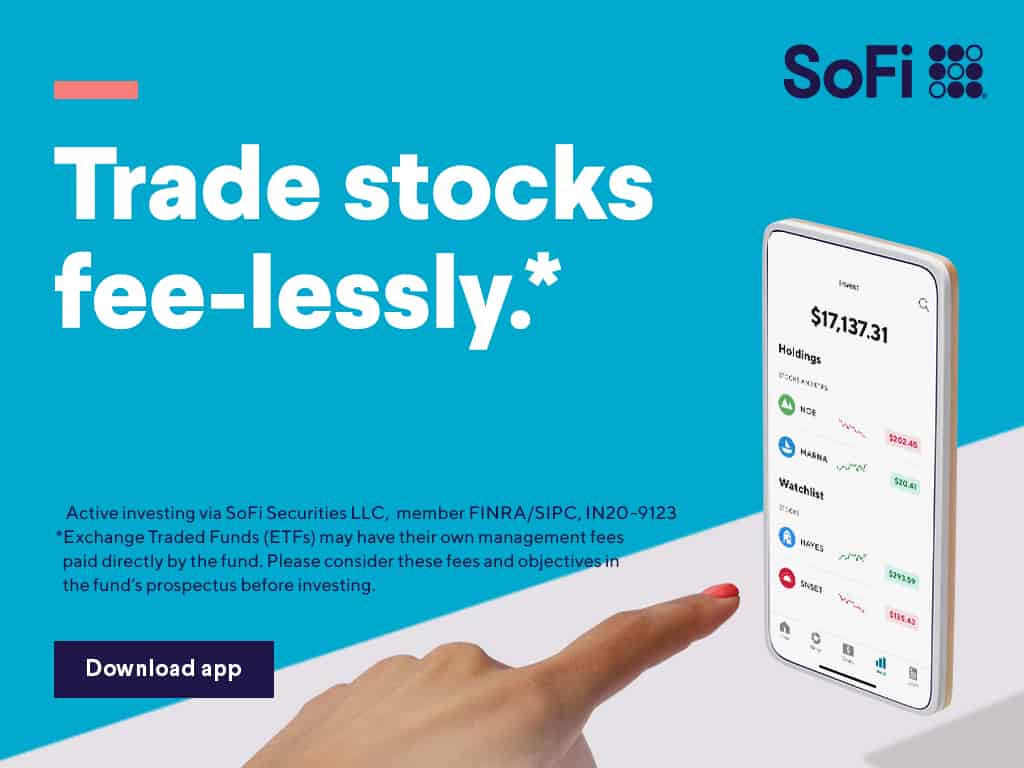 SoFi is a money management app that offers manual and automated investment options. The app allows you to start commission-free stock or ETF investing with as little as $5. You can also earn an instant $10 bitcoin reward for trading at least $10 in bitcoin.
SoFi awards new members up to $1,000 for opening a free brokerage account. After downloading the app, follow the prompts to open an account and play the "claw game" to choose a game piece. Each piece rewards a dollar amount between $5 and $1,000 instantly.
The amount you win will be sent to your newly opened brokerage account. Deposit an additional $100+ to your SoFi account and start growing your long-term investments one day at a time.
Related: Highest Paying Surveys Sites
13. Sign up With Trim and Get Money Instantly
Do you know how many subscription services you're paying for each month? If you're like most people, you've probably set up multiple accounts and forgotten about them as they debit money from your account month after month.
Trim is a service that negotiates your bills lower and helps you cancel unwanted subscriptions. Doing this puts money right back into your monthly budget when you would normally keep paying too much.
Trim can actually get you instant money. The average user saves $620 using the service, and it only takes two minutes to get started.
14. Sign up With Capital One Shopping and Get Cash Back
As the old saying goes, "Money saved is money earned." That's why I use the free Chrome Extention called Capital One Shopping to help me find the best deals while shopping online.
It takes just a few seconds to install the browser extension. Then, you can forget about it until the next time you shop online. CapitalOne Shopping will then let you know if it finds coupon codes, cash back offers, or better prices on the items you shop for.
It's so easy to use, and you can let the extension do all of the work for you. Download the Capital One Shopping extension for free and potentially get money instantly when you shop online.
Related: How to Become a Respondent
Read The Fine Print Before You Sign Up and Get Money Instantly
Every company that offers an instant sign up bonus also has fine print to accompany its offer. Why? Because without it, people would take advantage of the opportunity to make money instantly without giving the company a second look.
When you get free money for signing up, many companies will reward you with an instant bonus, but it comes with strings attached. That means they require you to spend a few minutes taking surveys, shopping online, watching commercials and ads, or trying out its services before you can cash out and run.
So if you're looking for opportunities to sign up and get money instantly with absolutely no strings attached, you just won't find anything.
Give these companies a chance and you just might earn much more than the initial sign up bonuses!
Related: Get Paid to Post Ads
---