How to Get Free PSN Codes for the PlayStation
We foster relationships with brands we use and trust. The testimonials on our site represent real experiences, but they don't guarantee you'll achieve similar results. When you make purchases through our links to our partners, we may earn a commission. Your support helps us continue this work. You can read our full disclosure here.
Gamers who love unwinding and recharging in the virtual world have plenty of opportunities to find PlayStation codes at a low cost, or even free – making playing even sweeter.
Video gaming isn't a cheap pastime. One great way to make it more affordable is by getting PSN codes – which are similar to gift cards in that they can be purchased and redeemed online for PlayStation-specific gaming – for free or at a deep discount.
This free PSN codes list will help you game more for a fraction of the normal cost.
19 Trusted Ways to Get PSN Codes for Free
Use the time you spend scrolling on your phone to your advantage by trying out these simple money hacks to get PlayStation codes for free:
Shopping online – get cash back on purchases
Playing games – earn rewards for your time spent playing
Answering surveys – participate in market research through questionnaires
Completing tasks – complete simple tasks like reading paid emails
You can find absolutely free PSN codes with these methods.
Related: How to Get Netflix for Free
Complete Tasks and Offers for Free PSN Codes
The following sites allow users to complete easy tasks and offers and earn points that they can redeem for rewards like free PlayStation gift cards.
1. InboxDollars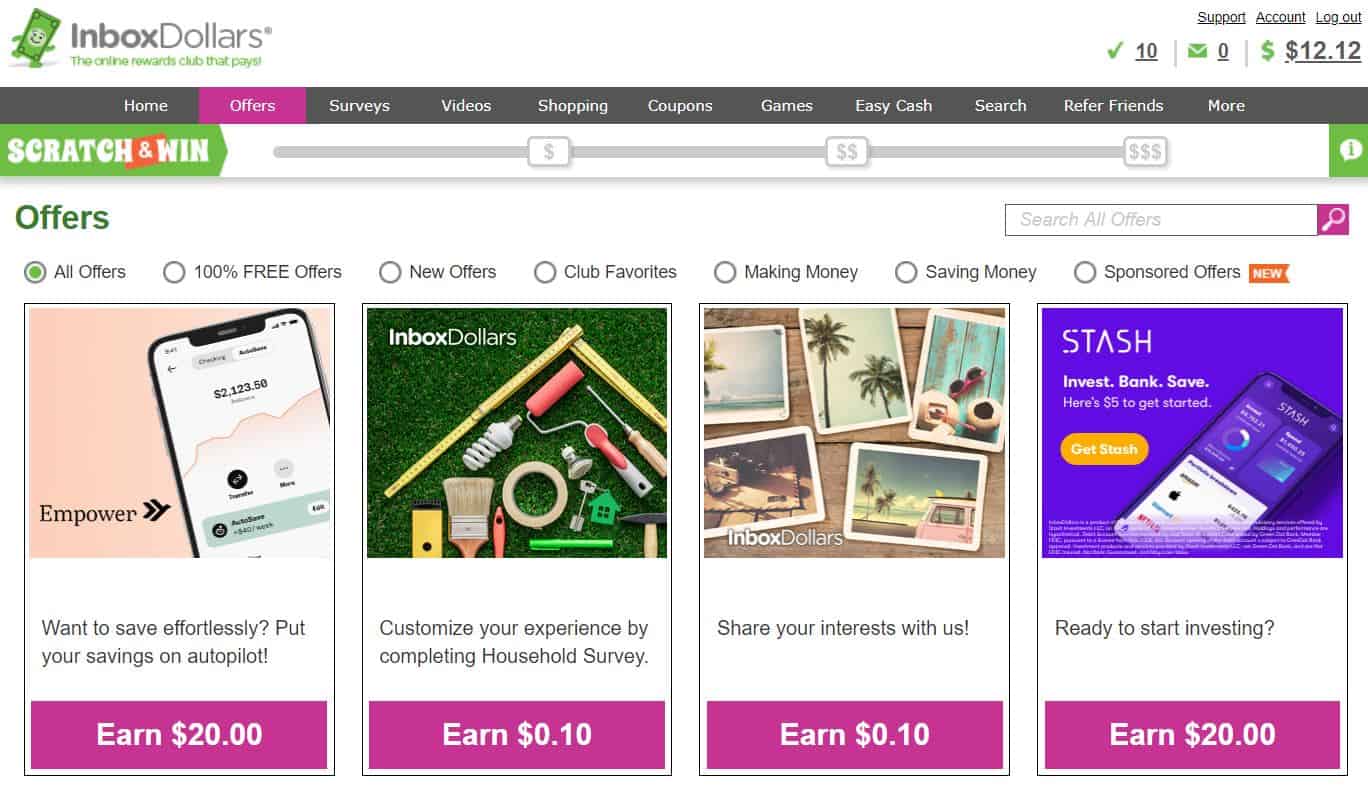 Join InboxDollars and start getting paid to read emails, shop online, and watch videos.
Users aged 18 and older will receive a $5 signup bonus for creating a new account with the free rewards club InboxDollars. Redeem your earnings for gift cards to Amazon or a PayPal deposit that you can then use to purchase free PlayStation gift cards.
To learn more about the company, check out our InboxDollars review.
2. Swagbucks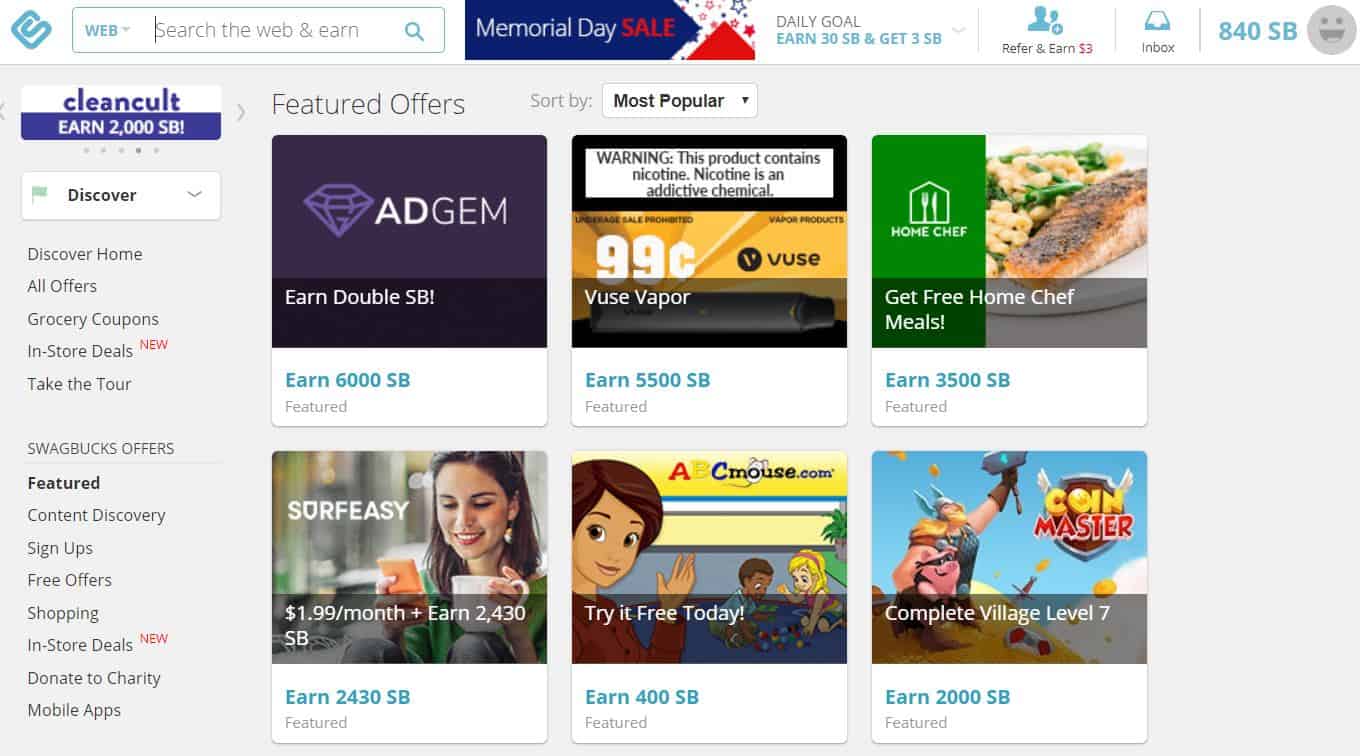 You must be at least 13 years old to sign up for a free account through Swagbucks and earn your first $10 bonus. This increasingly popular rewards program pays users to complete a variety of tasks.
Swagbucks doesn't offer PSN codes directly, but you can exchange your earned points for a GameStop or Visa gift card or PayPal cash. After redemption, purchase your own PSN codes.
Learn more in our complete Swagbucks review.
3. MyPoints
Earn free money by setting up an account with MyPoints. You must spend $20 using the site's cashback portal, or take five surveys to be eligible for a signup bonus.
Members must be at least 13. Play games, clip coupons, and watch videos to earn points, and use the MyPoints platform for cashback opportunities. You will receive points added to your account for every dollar you spend shopping with MyPoints. Redeem them for gift cards to Best Buy, eBay, or Visa.
Turn those gift cards into free PSN codes at one of the available retailers.
MyPoints
Learn more about this company in our MyPoints review.
Play Games for Free PlayStation Gift Cards
Pair a love of playing with free gaming gift cards by using the following sites to earn real money gaming.
4. Mistplay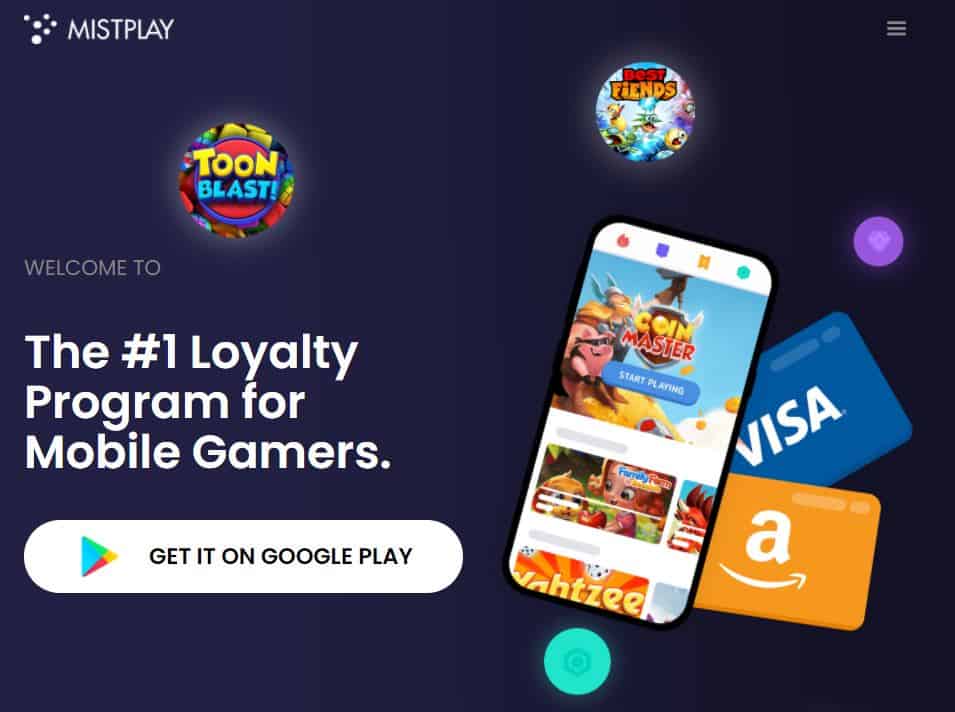 Mistplay, a loyalty program for mobile gamers, recommends various offerings to its users. You will collect units in exchange for the time you spend playing Solitaire, Yahtzee with Buddies, Bingo Journey, Clockmaker, and more.
Users can exchange their units for Visa or Amazon gift cards, or free Xbox codes. If you select the gift card option, spend yours on free PSN codes either in store or online.
This app is rated "T" for Teen and is available to download in the Google Play store.
5. KashKick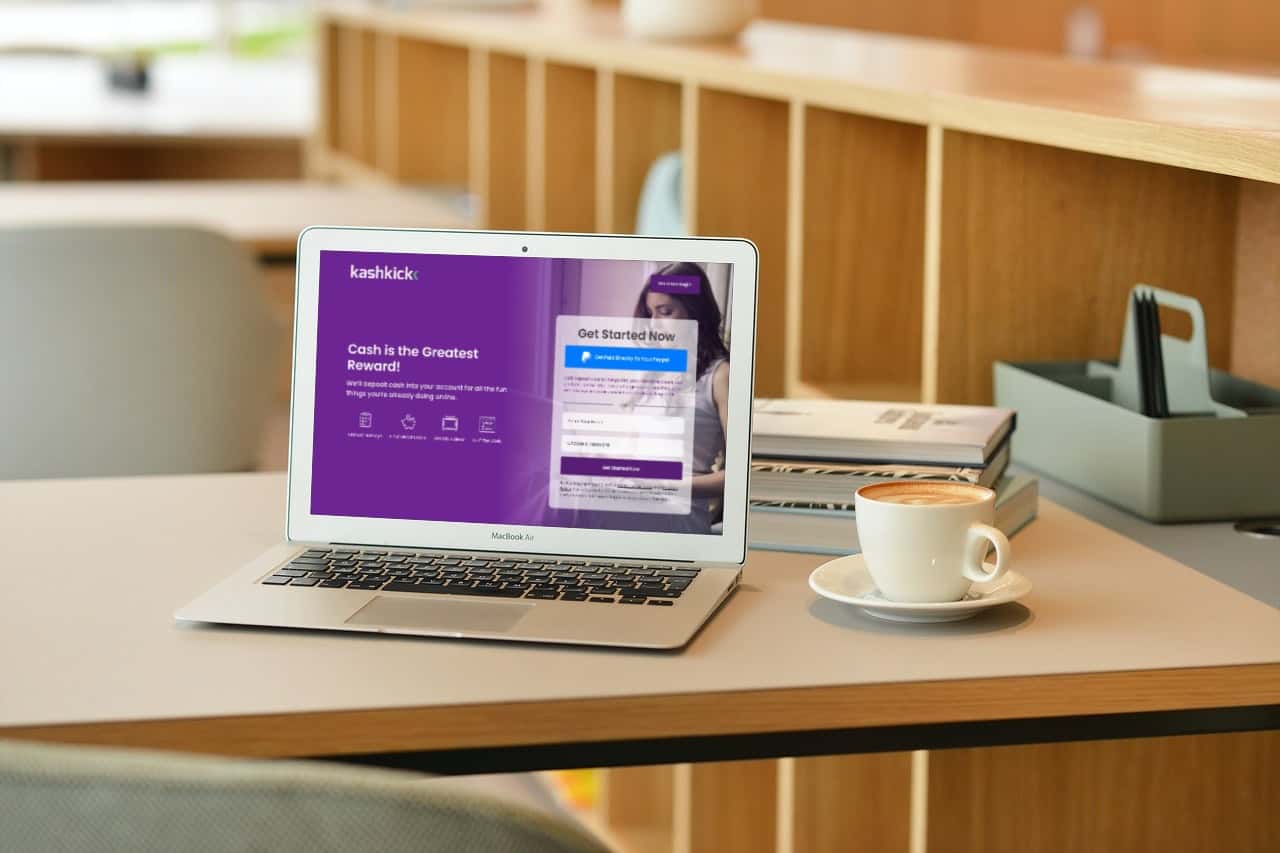 The rewards program Kashkick pays its members to complete simple tasks like playing games. Search through the lists of available offerings to find the ones that stand out to you, and check back periodically to see what new games are added to the platform.
Kashkick will pay you with a PayPal deposit as soon as you earn at least $10. Use that money to purchase PSN gift card codes to further fuel your gaming.
6. Bubble Cash
Games like Bubble Cash offer fun ways to relax and win some extra cash. You can't redeem your earnings for free PSN codes, but you can use the money to buy codes. You're trading arcade-playing fun for cash that you can put toward your PSN pastime!
This game simply involves popping bubbles before they reach your shooter. Play Bubble Cash for free on the trusted Papaya Gaming platform, and then wager against your shooting skills to win even more money. Cash out via PayPal or Apple Pay.
Bubble Cash is FREE to download and play! However, cash tournaments are not available in the following states: AZ, AR, IA, LA, MD & SC.
Fill Out Questionnaires To Get PSN Codes for Free
Earn free PSN codes just for filling out high-paying surveys online for companies that use consumers like you to provide feedback about their products and services.
7. Pinecone Research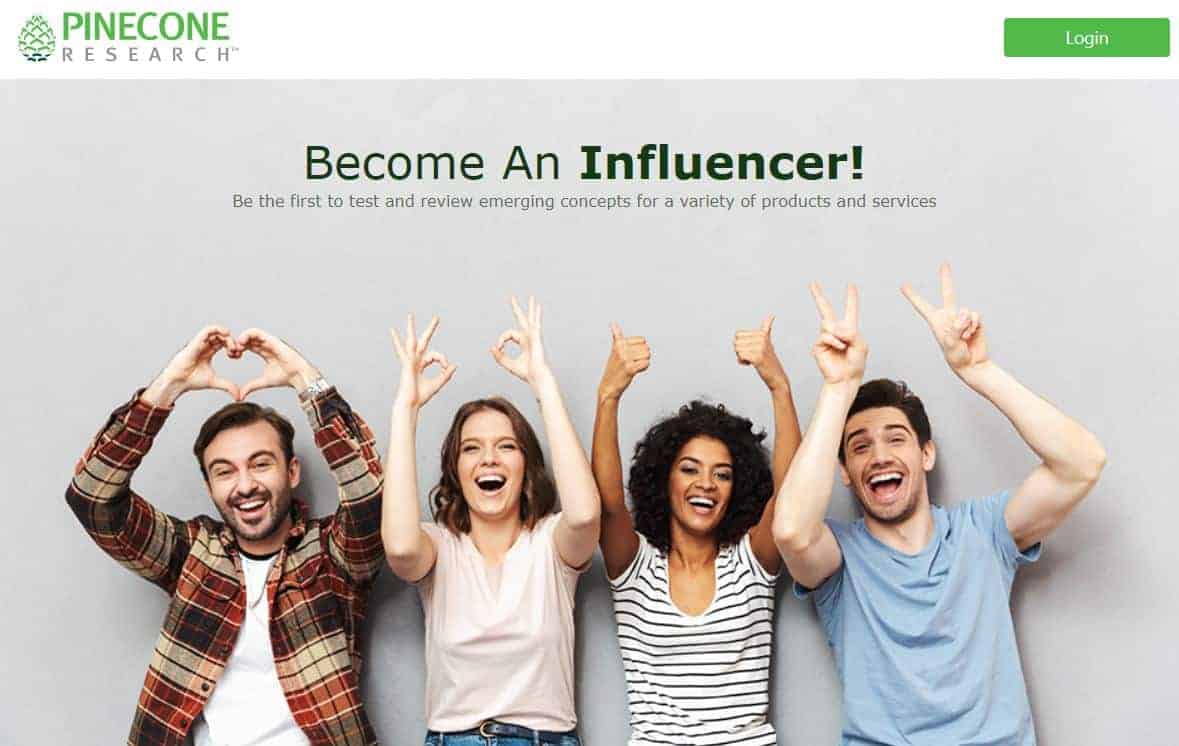 Residents of the United States, Canada, and the United Kingdom who are at least 18 years old can sign up for an account through Pinecone Research to start earning free codes for PSN.
This company focuses on improving products through research that includes questionnaires. Members use these surveys to share their honest opinions with participating organizations.
Complete the questionnaires to earn points that you can exchange for cash to use for free PSN codes.
Related: How to Get Free Steam Codes
8. Opinion Outpost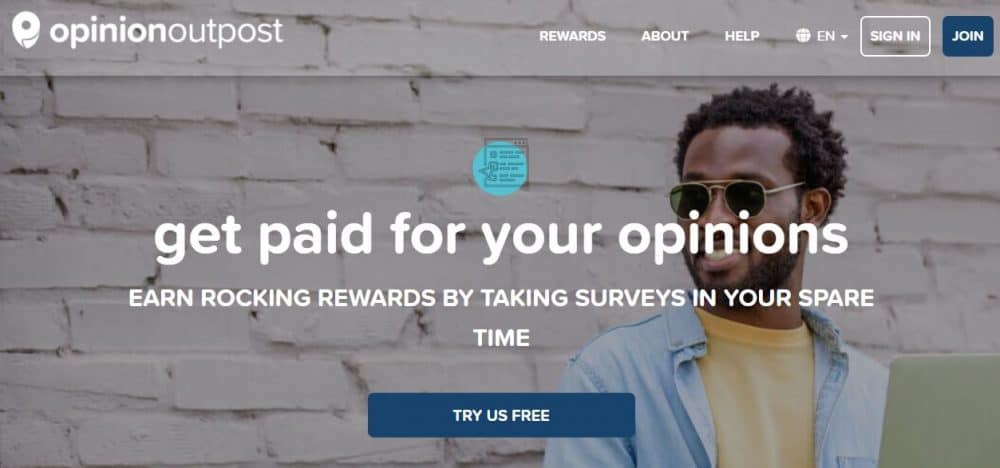 Share your thoughts with paid survey sites like Opinion Outpost and start participating in studies conducted by large companies.
You can sign up for a free account if you are at least 18 years old. You will receive points each time you complete a survey or provide feedback on a product you've tested.
Redeem your points for cash or Amazon and Visa gift cards. Each survey completed brings you closer to those free PlayStation codes.
Read our full Opinion Outpost review to learn more.
9. Survey Club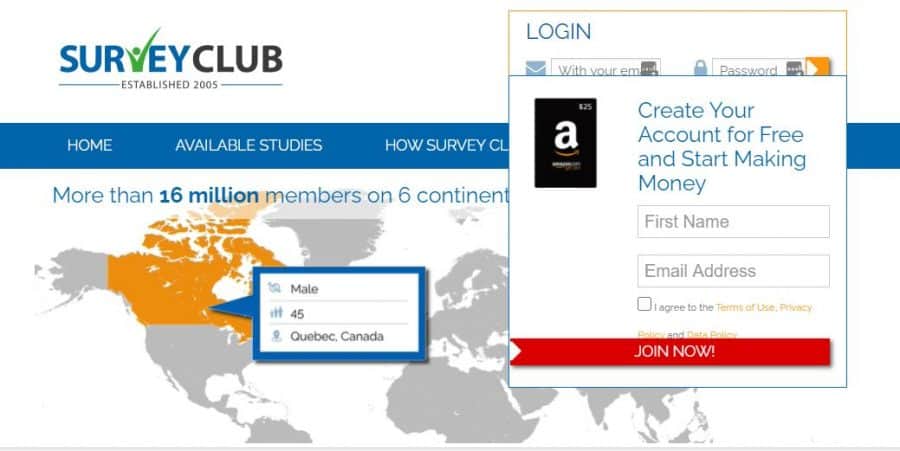 Join in on clinical research studies and other market research through Survey Club, which will pay you to complete a variety of surveys. This site is used by large companies seeking feedback about specific products.
Create a new account and provide pertinent information that will help this site determine which surveys are best suited for you. Once you've completed an available survey, a cash deposit will be made to your Survey Club rewards account.
Redeem your earnings for Amazon gift cards. Check out my full Surveys Club review to learn more about the company.
Related: Surveys That Pay Cash Instantly
10. Survey Junkie
Survey-takers on Survey Junkie provide valuable feedback for attitudinal- and behavior-based market research.
Companies use this site to connect with their target audiences, who are compensated for their participation with points for each completed survey. Read more about the company in our Survey Junkie review.
Exchange your earned points for Amazon and Target gift cards or PayPal cash that you can use for free PSN codes. Survey Junkie participants must be at least 16 years old.
11. Toluna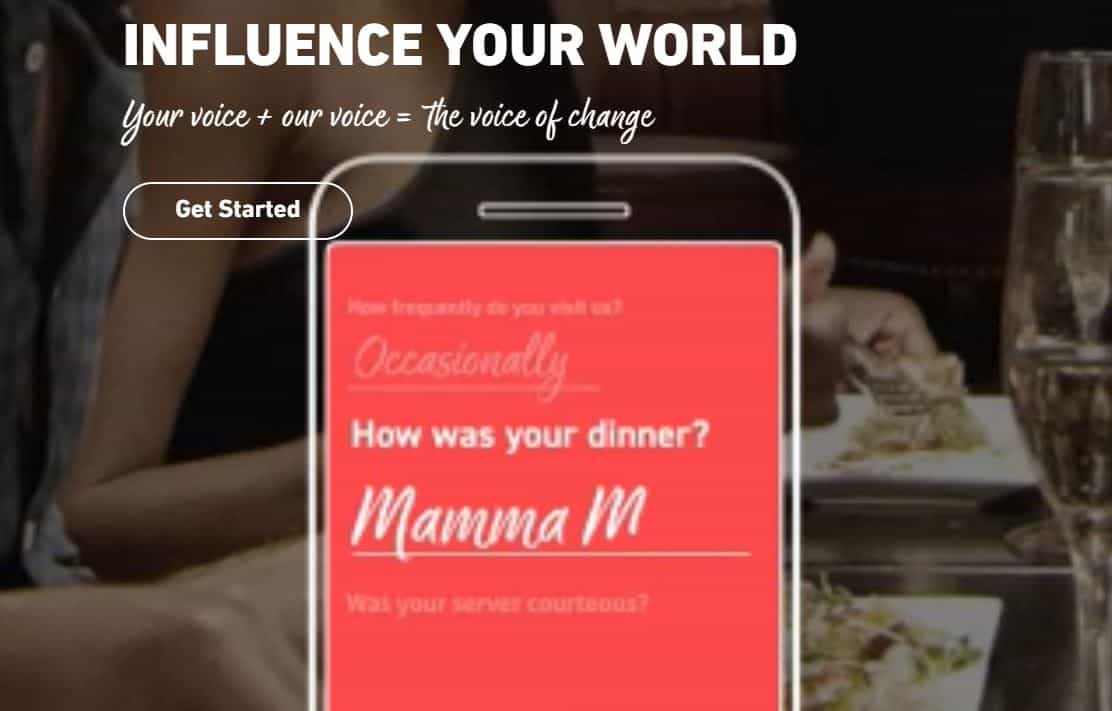 Companies seeking to enhance their products rely on platforms like Toluna to help them with market research and product feedback.
Each survey available on this site is created by a market research agency or brand. Participate and start earning points that you can later exchange for cash. This is a great way to earn free PlayStation codes.
Toluna memberships are open to anyone who is at least 16 years old.
Earn Cash Back and Redeem for PSN Gift Cards
12. Capital One Shopping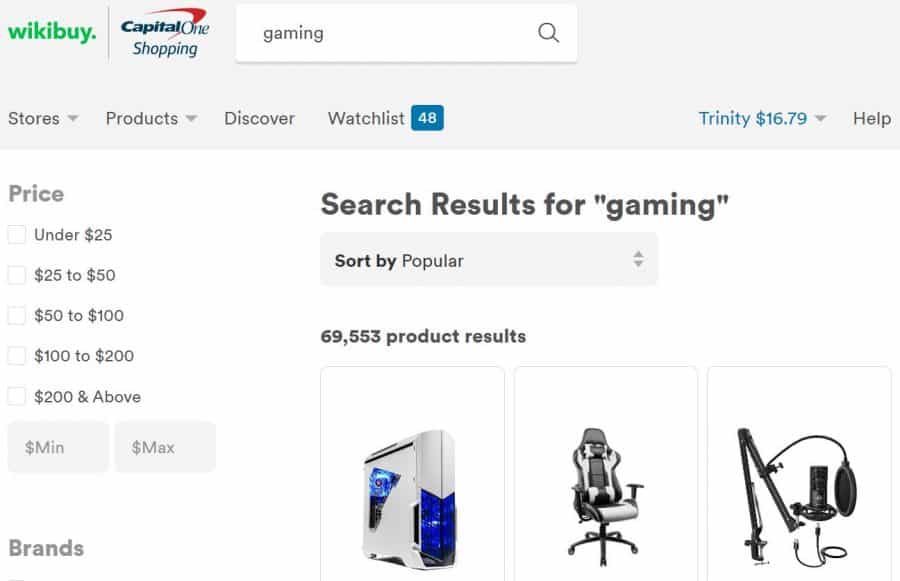 Join Capital One Shopping to have coupons automatically applied to your purchase or become alerted when an item you viewed goes down in price. You can also use this website to search for offers on your favorite products.
PlayStation codes are available right on the Capital One Shopping platform. Use the search menu to find great deals on PSN codes instead of paying full price. Put a code in your basket and your coupon will be applied at checkout, or alert the system if you want to be notified when the price is reduced.
Install the Capital One Shopping browser extension to automatically earn credit toward free PSN codes.
13. Rakuten
Install the Rakuten browser extension on your computer to start shopping and earning cash back. Any money you save will be automatically applied to your account after your purchase is complete.
Rakuten pays its users part of the commission it receives from participating retailers. The money you accumulate can be redeemed in the form of a check or PayPal deposit.
Use your payment for PSN codes online or in stores. Sign up for Rakuten to earn a $20 bonus when you spend $20.
You can learn more about Rakuten in our complete review.
14. Dosh
The cashback app Dosh partners with hotels and other merchants – like Sam's Club and Sephora – to offer members money back on their purchases.
Connect your regular debit or credit card to the Dosh app and use it when you shop, dine, or stay at any of the participating companies.
Cash back made from those purchases will be deposited into your Dosh account and can be exchanged for a Venmo or PayPal deposit. Turn those rewards into free PlayStation codes.
Related: How to Get Free Stickers
15. Ibotta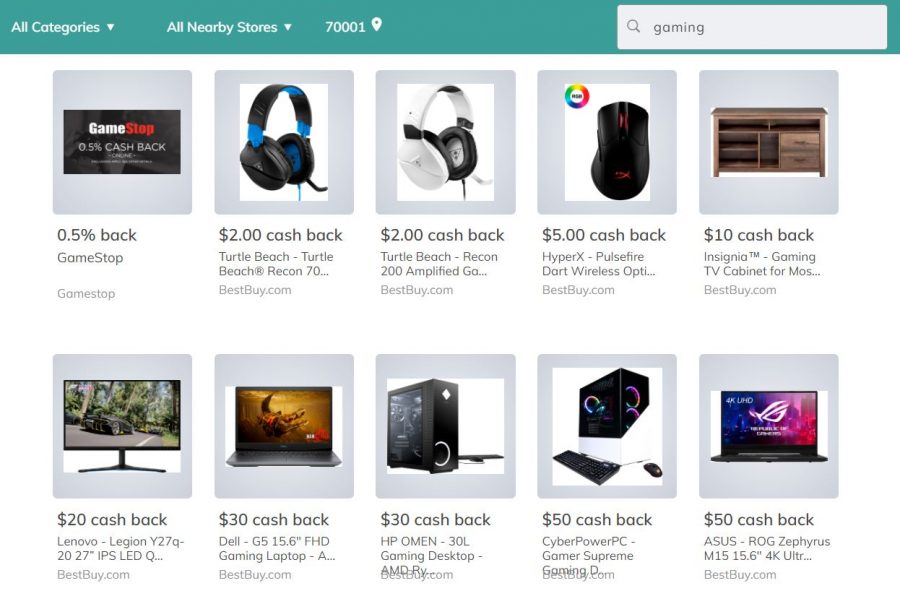 When you make in-store or online purchases, upload your receipt to the Ibotta app for a chance to earn cash back. You can also link your bank statement to the app for proof of purchase, and Ibotta will credit your account back within 24 hours.
Redeem the funds you saved through payment straight into your bank account and then use them for free PSN codes.
Ibotta's "Shop with Ibotta" feature allows members to use the app during in-store checkout. Do your shopping, retrieve PSN codes, and complete your purchase at checkout.
Related: Ibotta vs Rakuten: Can You Use Both Cash Back Apps?
16. Fetch Rewards
Fetch Rewards gives users the opportunity to earn rewards by scanning their receipts. This company partners with a variety of entities to help you locate products you were already planning to purchase.
Cash out your earnings for a free $10 PlayStation gift card when you reach 10,000 points.
Download the Fetch Rewards app to your smartphone and start scanning.
Pair Your Free Gift Cards with PSN Discount Codes
17. RetailMeNot
RetailMeNot houses a collection of coupon websites to locations you probably already enjoy using, like PlayStation.
Find a deal and then click on it to copy the code to use at checkout. Couple these discounts with the gift cards you've already earned to get even more bang for your buck.
Residents of the United States who are at least 18 years old can participate in RetailMeNot.
Related: Get Paid to Clip Coupons
18. Gameflip
Gameflip was created to give gamers and eSports fans access to learning and improving their gaming skills, plus the opportunity to buy and sell games, gift cards, and services.
Sellers and buyers often enter into an agreement to offer gift card transactions related to PSN codes. Purchase the codes directly from a seller, or buy a GameStop gift card that you can then transfer into codes.
Apply your Gameflip credits to the purchase balance for those codes. You must be at least 18 years old to use the platform.
Related: How to Get Free Money Right Now
19. Raise.com
Raise is an eCommerce platform used to sell and buy new or used gift cards, including PlayStation codes.
As a new member of Raise.com, you will receive a $5 signup credit that you can put toward the purchase of discounted PSN.
Related: 25 Places that Hire 15-Year-Olds
What are PSN Codes and How do They Work?
PlayStation Network codes work like gift cards and can be redeemed for gaming purchases on the PlayStation store. This method helps gamers keep their financial information secure.
Purchase PSN codes and log into your PlayStation account. Click on the "Redeem Codes" option and enter your code.
You can then use your account to fund your PlayStation Plus subscription.
What Do We Mean by "Free?"
Exchange your time for compensation opportunities that come in the form of free gift cards or cash. Complete a variety of easy tasks in exchange for free gaming time.
Exchange your free gift cards or cash for PSN codes.
Where to Buy PSN Codes with Your Free Credits
Easily accessible locations include:
GameStop
Best Buy
Target
Walmart
eBay
Playstation*
*If you plan to purchase PSN codes from the official PlayStation website, you can receive a 15 percent off discount when using the PSN Cash App Card Boost. New users can also enter a Cash App free money code for a cash bonus to use toward their PSN codes.
Use Cash App free money code NMXPRV7 to get an INSTANT cash bonus! Just swap $5 with a friend through the app to qualify.
Is a Free PSN Codes Generator Legit?
Free PSN code generators are never legitimate. The websites that claim to offer them are simply looking to monetize traffic with ads, earn money when users complete short tasks, or infect devices with a virus.
The real ways to get free PSN codes are vastly different from the PSN codes generator scams.
There are Endless Opportunities to Get Free PSN Codes
Earn free PlayStation codes by answering simple surveys for gift cards, playing games, and taking advantage of cashback programs.
Related: How to Make Money Doing Nothing
---
We appreciate the time you've spent reading this post and your interest is not lost on us. Your thoughts, questions, or experiences related to the topic are most welcome. Each comment adds strength to our community. We ensure every comment receives our attention, and we take the time to provide thoughtful responses. Once again, thank you for being a part of this conversation. Click here to leave a comment.