Ibotta Review: Is It the Best Cash Back App or are There Alternatives?
We foster relationships with brands we use and trust. The testimonials on our site represent real experiences, but they don't guarantee you'll achieve similar results. When you make purchases through our links to our partners, we may earn a commission. Your support helps us continue this work. You can read our full disclosure here.
Grocery shopping has always been a chore to me–and not just any chore–but a stressful one. Facing the crowds and standing in checkout lines are the bane of my existence.
But even worse, seeing those high numbers on the register and handing over my credit card to swipe the cash away was the clincher.
After going through the motions for a few years as a young adult, my sister introduced me to Ibotta. I would've never tried the app if it hadn't been for her intervention.
In this Ibotta review, I plan to share all of the details that you need to know about the cash back website–from how it works, to how to make it worth it (yes, you can use Ibotta and just end up wasting even more money during your shopping trips).
Stick with me and I'll share everything I know about Ibotta!
What is Ibotta and How Does It Work?
Ibotta is a free website (and app) that pays its members to upload their receipts. But not just any receipts–with Ibotta, the company depends on you to preselect the offers before you shop.
Once you check out at the store, you can immediately upload your receipt to earn cash back on your items.
Ibotta partners with brands that pay to have their products promoted in Ibotta's app. It helps consumers earn money on their purchases while introducing new brands to them in the process. It's a win-win(-win) situation for all parties involved.
The Good
When you think about it, earning cash back in itself sounds great–but there is more earning potential to this legit company that might surprise you:
Earn a $20 new member bonus (terms apply).
Earn cash back on the things you already buy.
Earn bonuses when you reach certain checkpoints.
Earn more money for purchasing multiples (special offers).
Earn $12 per friend you refer to the free app.*
Earn enough cash back on some products to ultimately get it for free.
Ibotta reviews on the Google Playstore are astonishingly positive (4.5 stars out of 5).
The Bad
Not all great things come without flaws. Sometimes the cons can be equally as important to know–if not more so.
Tempts you to buy more expensive brands thinking you're saving money (when you're not).
Wastes your time when you have to scroll through offers that you'll never purchase.
Requires a minimum of $20 to cash out.
*As with all of its offers, Ibotta's referral bonus is subject to change at any time.
Related: P&G Good Everyday Rewards Review: Is It Worth It?
My Take on Ibotta: Is It Safe and Worth It?
As a long-time member of Ibotta, I'm tempted to say that everyone should at least give it a try. But in reviewing Ibotta, how it works, and how long it can take to get a payout, I have to consider both the pros and cons.
Ibotta is a legitimate and safe cash back app that has always paid on time when I reach the $20 minimum. However, if I'm in a rush to get through the store, I just don't have time to search the app and preselect the relevant offers.
If you are always on the run and never take time to plan out your grocery trips, Ibotta may not be for you. I feel like with the advancement in technology, Ibotta should be able to automate its offers (without requiring you to preselect them)–but I digress.
So if you are willing to take a little extra time either before or during your grocery shopping trips, it can put a nice chunk of change back into your pocket!
Ultimately, I do believe that the Ibotta app is worth having on your smartphone. Even if you don't use it every time you shop, you can still cash in on some deals when you have the time to preplan.
Ibotta's Best Features (In Detail)
Ibotta offers plenty of features where other cash-back apps fall short. Here are the features worth noting.
1. Accrues Earnings in Cash
Unlike similar cashback and high-paying survey sites, Ibotta accrues all of your earnings in dollars. You don't have to guess or do quick calculations from points to dollars in your head in order to find out how much you're really earning. As you select offers, you'll know exactly how much money will go back into your pocket–which helps you know if it's worth it to try a new brand or product.
2. Pays in Cash or Gift Cards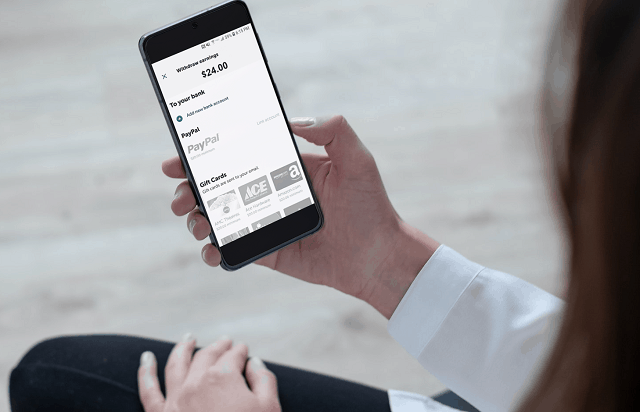 You can request your earnings and get them sent straight to your bank or PayPal account, or you can choose free gift cards to your favorite retailers. Target, Walmart, Instacart, and Wegmans are a few of my top choices–with more than 235 additional options.
Related: DollarSprout Rewards Review
3. Raving Customer Reviews
Nothing beats reading reviews from real people. With more than 158k reviews on the Google PlayStore, you could get lost for hours reading raving reviews. Users say things like, "it's easy to use," "everyone should have it," and "quick and easy way to earn money."
Ibotta employees respond to every single one of the negative reviews, and they try to resolve outstanding issues.
4. Provides an App that Is User Friendly for On-The-Go Use
Ibotta is truly committed to paying its members in cash back, and that's where the app specializes. You don't need to wade through surveys or paid offers in order to find real cashback opportunities.
When you log into the app, you can visit the Redeem tab to submit your receipts, the Earn More tab to find bonus opportunities, and the Account tab to input your payment information and cash out your earnings. Everything else is neatly available on the home tab. It's hard to get lost or distracted by tasks that don't matter.

5. Pays Cash Back on Gift Card Purchases
You can purchase gift cards from the Ibotta app and earn cash back on those, too. This means, if you're willing to take the extra step, you can buy a gift card and then use the gift card to shop at the store, then upload your receipt to Ibotta. You'll earn cash back on both the gift card and store purchases. I love doubling my cash back by using discounted gift cards coupled with a cash back app like Ibotta. It's such an easy way to maximize your earnings!
6. Pays Cash Back on Wine and Beer Purchases
Don't just earn cash back on grocery items, you can even get money back on your wine and beer purchases! There are tons of options, and it's possible that your favorites are on the list. You can also try new brands since there are massive promotional savings that come and go.
Related: Get Paid to Drink Beer
7. Offers Cash Back Opportunties for Online Shoppers
The Ibotta app is no longer limited to in-person grocery shopping trips. If you download the free browser extension to your laptop or PC, you can start earning money for shopping online. The extension works automatically in the background and alerts you when it finds a deal that you can activate before you make a purchase online.
You can also get paid to shop online from your smartphone by visiting the Online Shopping section which is listed on the app's home screen. Just select the retailer from the list of stores and start shopping as you normally would. You'll find cashback opportunities from huge sites like Amazon, Walmart.com, eBay, Kohl's, and more than 190 others.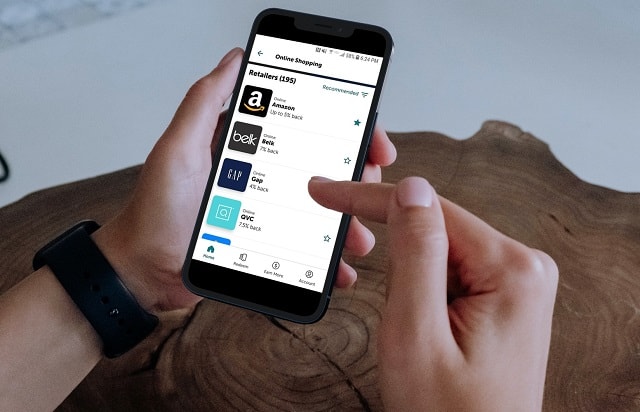 8. Offers More Brands Than Most Competitors
Since Ibotta has been around for almost 10 years, it has had time to strike deals with tons of popular brands and retailers. Some competitors can't hold a candle to the number of options that Ibotta provides to consumers.
Related: Get Paid to Drink Coffee
9. Easily Pair Ibotta Cash Back with Coupons
I've brought home tons of products over the years that have ultimately turned out to be free after pairing coupons, store discounts, and Ibotta cashback. When I have time to prepare for my shopping trips, getting stuff for free near me is a goal I set for myself just for fun. And it's not hard to achieve!
10. Pays Cash Back on Grocery Pickup Orders
If you like to preorder your groceries using Walmart Pickup or order through Instacart or Lyft, you can still earn cash back on your purchases. Check the existing offers to see which method saves you the most money.
Related: Free Money Hacks that Work
Free Ibotta Alternatives That Are Worth Installing
Ibotta covers a multitude of brands and products, but it doesn't offer cash back on everything. There are plenty of other opportunities to get paid to upload receipts using these legitimate apps like Ibotta.
Drop App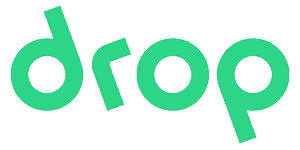 With the Drop app, you're getting something a bit different. If you use your app to shop, it doesn't matter what kind of purchase you make; you'll still earn points.
Coffee shop purchases, reservations at travel agencies, clothing purchases, and everything else can qualify for points being added to your account. It offers a passive way to accumulate points, which you can redeem for gift cards to places like Netflix, Amazon, Sephora, and more.
Related: Drop App Review
Rakuten

If you are familiar with Rakuten, you may remember it by its former name, Ebates. The company specializes in rewarding members with cash back for shopping online. But just like Ibotta has dipped its toes in online shopping, Rakuten is growing its in-store offers as well.
To get started on earning cash back, create a free account on the site and earn a $30 sign-up bonus. Then, find the stores you like on Rakuten, shop like you usually do, and earn. I use both Rakuten and Ibotta because some offers are worth more in one place over the other. It's worth cashing in on the higher-paying option.
Read my full Rakuten review for more details.
Fetch Rewards
By participating in Fetch Rewards, consumers are rewarded for spending money on everyday goods. Savings are not tied to coupon clipping or shopping at a specific store.
If you scan any grocery receipts bearing a participating brand, your account will receive points to be redeemed for rewards.
Dosh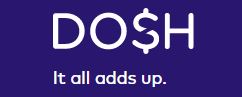 With the Dosh app, you can earn cash back on dining, shopping, and travel purchases. It often offers large cashback opportunities through its user-friendly interface.
Begin by downloading the app, linking your debit cards, swiping those same cards at checkout, and start earning rewards from the brands you love. You'll find brands like Disney+, Instacart, Walmart Grocery Pickup, and other popular options.
I love that Dosh automatically places money into your virtual wallet after each qualified card swipe even though it works with fewer retailers than Ibotta. Instead of preselecting offers, Dosh gives a percentage in cash based on the full purchase price.
Tips to Earn The Most Cash Back
Whether you're using Ibotta or Rakuten, these tips apply to them all. It's definitely worth it if you can take the extra time to follow these tips.
Download Multiple Apps
Who says you can't use multiple cashback apps? If you have the extra storage space on your smartphone, using Ibotta alongside Rakuten, Dosh, and Fetch Rewards can help you earn even more.
Compare Cash Back Offers
Since offers change all the time, thumbing through the apps to spot the highest offers can exponentially increase your earnings. Plus, if there are no existing offers on Ibotta, you can scan the receipt on Fetch Rewards for some guaranteed points.
Stack Rewards and Earnings
Using coupons and store discounts alongside Ibotta can help you earn so much more in the longrun. You may only save a few dollars per shopping trip using Ibotta, but paired with coupons and other discounts, those savings can really start to add up.
Related: How to Get Paid to Print Coupons
Grab Those Sign-up Bonuses
Currently, Ibotta and Rakuten offer the best signup bonuses. Each app gives you the opportunity to add an extra $20 and $30 (respectively) to your earnings if you meet certain qualifications. Make sure to read the terms since they can change frequently.
Watch for Extra Deals and Promos
Ibotta is known for sneaking in tons of extra bonus opportunities. Some of the other apps have promos as well. Make sure to scroll through the apps at least once per week while watching your favorite TV show so that you can catch the saving opportunities.
Don't Be Too Brand Specific
Part of the reason brands pay cashback through Ibotta is that they want to extend deals to consumers and potentially gain new customers. So you may find new brands that you've never tried before. If there are high savings, make sure to give them a try if it's a product you typically use!
Avoid Purchasing on a Whim
You may run across expensive brands offering a few cents in cash back. Just because there is a cashback offer available, doesn't mean it's the most affordable option. If you already purchase store brands, which are typically the cheapest, then you may continue to save the most by continuing to buy those.
Yes, Ibotta Is Legitimate!
Now for the grand finale (drumroll, please). I've earned a cool $126.40 in cash back using Ibotta's free app. While it's not a huge amount for being a long-time member, it's still a great addition to my budget.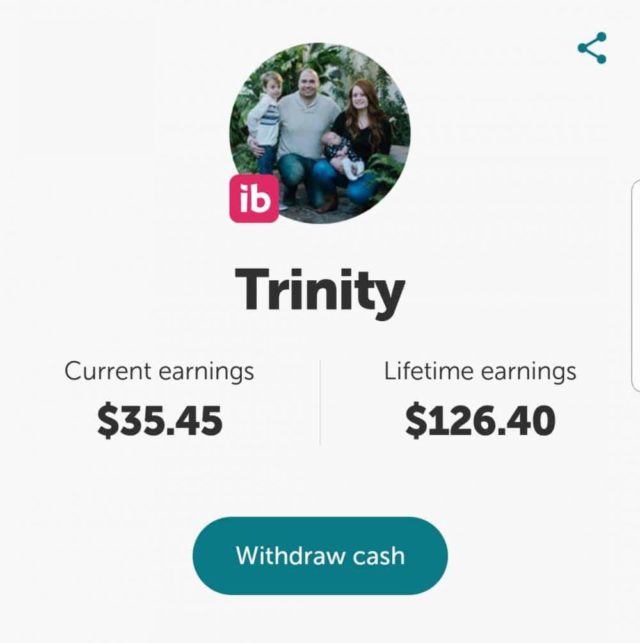 Over the years, I've used Ibotta in spurts. Some days I take the extra time to preselect the offers, while other days I just run in and out of the store. It really depends on how much time I have available to prepare beforehand.
Plus, I use multiple cashback apps. My two other favorites are Rakuten and Dosh. Over the years I've earned over $400 on Rakuten and another $25.82 from Dosh (which I've just started using more recently). It definitely pays to compare the options between cashback apps while you shop–since some pay more than others.
I definitely recommend giving Ibotta a try. If you don't like it, you'll lose nothing but the time you spend checking it out. And it's a simple app that's easy to figure out–so it's worth taking a look.
We appreciate the time you've spent reading this post and your interest is not lost on us. Your thoughts, questions, or experiences related to the topic are most welcome. Each comment adds strength to our community. We ensure every comment receives our attention, and we take the time to provide thoughtful responses. Once again, thank you for being a part of this conversation. Click here to leave a comment.