15 Jobs That Pay $40 an Hour Without a Degree or Experience
One of my favorite sites, KashKick, offers tons of ways to earn real cash online. If you're not already a member, give it a shot! Here are five things you can do to make easy money on the site:
Play games (up to $125 each)
Test apps (up to $125 each)
Buy lottery tickets (an easy $8)
Try popular brands (always changing)
Answer surveys (quick cash in minutes!)
Back when I was trapped in a soul-sucking 9-to-5 job earning only $14 per hour, my mind was set on transforming that wage into something far more substantial. At the time, I didn't dare to dream of becoming a professional with an hourly rate of $40. But as my experience, skills and portfolio grew, so did my hourly wage.
The job market can be a tough one to navigate. It can seem like no matter how much time and education you've received during your time in the workforce, it's never enough when you want to move ahead in your career. Even if you find a chance for growth, sometimes the salary isn't worth the additional tasks.
It's unfortunate how low the wages are yet the cost of living continues to rise. Gone are the days when a livable wage used to match the mandated minimum wages. Companies continue to offer competitive wages, but it never seems like it's enough to get ahead of your bills and enjoy life.
You may find yourself working multiple jobs or side hustles just to make ends meet. It's exhausting and it's leaving you wanting more from life instead of just working all day just to survive. If this is you and you want to find jobs that pay $40 an hour, the opportunties are here.
Our Popular Money-Making Offers
Sign up with each of the following companies to maximize your earning potential.
$10 sign-up bonus
Pays to take surveys, complete offers, shop online, and much more
100s of other paid tasks
Awards cash and gift cards
$5 sign-up bonus
Pays to play games, watch videos, answer polls, and much more
100s of other paid tasks
Awards cash and gift cards
Breaking Down the Math
Consider how $40 an hour can change your life. If you were to work a full-time job at 40 hours per week, you could make $1,600 in a week, $6,400 monthly, or $76,800 annually. Those are some decent numbers when compared to the national average wage of $60,575.07 in 2021. If you choose to work part time at 20 hours per week, you could make $800 per week, $3,200 per month, or $38,400 per year.
Remember to keep in mind any taxes that would come out of your income. Regardless, these figures for full- and part-time work can be enough to have you working only one job instead of looking for multiple jobs outside of the home. That is something to get excited about.
If you were to choose a side hustle that pays $40 per hour, your salary will fluctuate from the above numbers because that hustle isn't necessarily a guaranteed job. On the plus side, you get to control your own hours in a side hustle scenario, meaning you are trading money for time freedom.
Related: Jobs That Pay $200k a Year
15 Best Jobs That Pay $40 an Hour or More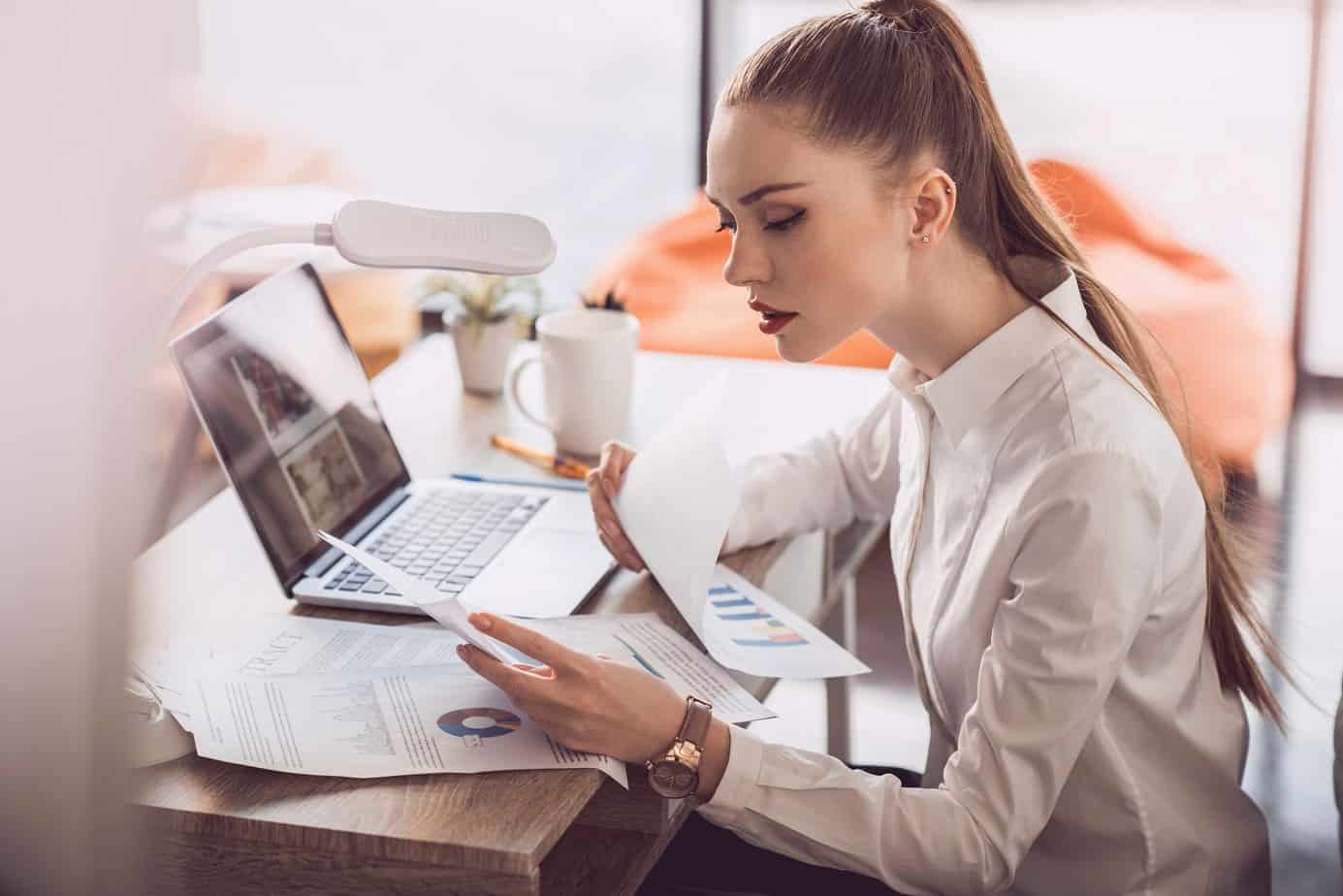 The following job ideas pay $40 an hour without a degree. Use the knowledge and experience you have from life to succeed financially in a variety of jobs.
1. Microblader
Microblading is in high demand in the beauty industry. Many individuals look to microblading professionals to help them feel their best. As a microblader, your task includes etching semi-permanent eyebrows onto a client's face. It does require training and certification to be able to perform in your state.
Microbladers charge hundreds of dollars per session. Some sessions can last a couple of hours. Between your rate and any tips, you can even make $50 an hour or more. Find microblading courses online that you can take that will help you pass the certification exam in your state.
Related: Sassywink Academy Review
2. Eyelash Technician
The beauty industry is a great place to look for jobs that pay $40 an hour. People will pay top dollar to look their best, giving them the confidence of feeling good about themselves as well. If you have an interest in the beauty industry, you would do well to become an eyelash technician.
Eyelash technicians get paid to add false lashes to a person's real eyelashes. This gives them some added length and volume, which makes the client feel beautiful. You can help people look their best by becoming an eyelash technician.
Each session with a client can take up to two hours and you can charge about a hundred dollars per session depending on what you are doing for the client. Some clients need a full, new set of lashes while others might just need some filling in. With a rate for your services and a tip, you could make a comfortable living as an eyelash technician.
Related: How to Become a Makeup Artist
3. Niche Site Creator
You don't need any previous experience as a web designer or content creator to make serious money from a niche site. This is why creating a niche site is one of the top jobs that pay $40 an hour with no experience. You will just need to do some learning along the way in order to optimize your website for an income.
Start your own website and publish content about a specific topic. You can choose anything you want to write about as long as there is interest and low competition. Keep in mind, people like consistency. Let them come to your site as a resource over and over again so that you can make more money from their views.
4. Bookkeeper
Bookkeepers are helpful for businesses because they can keep track of expenses, income, and collect money for their clients. This is your chance to make a difference for business clients. Depending on your clients' needs, your tasks could vary.
Bookkeepers don't need to have any formal training, although it is a good idea to at least learn the basics. Understanding how to find clients and build your business at the same time could be the best route to go. Experienced bookkeepers can charge $40 an hour for their services. Learn and gain experience to charge top dollar.
Related: Short Certificate Programs That Pay Well
5. Freelance Writer
Freelance writers have the best of both worlds; they can charge at least $40 an hour plus have time freedom. They get to work the hours that they want to work just as long as they meet deadlines for their clients. Specialize in writing about specific topics or take on clients from various industries.
Find clients to write for such as blogs, articles, emails, social media, and more. There is no experience or education required to become a freelance writer. If you have a handle on the English language, you can write for any client you want.
6. Proofreader
Proofreaders can make at least $40 an hour providing their services to authors. It would be your job to review an author's work before it goes out to publishing. You aren't an editor, but you are the one responsible for finding any grammar or spelling errors. There is nothing a writer fears more than publishing something that is riddled with errors.
Start with Caitlin Pyle's free Proofread Anywhere webinar to understand what it takes to be a successful proofreader. You will learn how to find clients and how to do your job efficiently and effectively. This will increase your earning potential and teach you new ways to get paid to proofread.
7. Digital Product Seller
Digital product sellers are those who create and sell digital items like printables, ebooks, templates, and more. You spend time creating these items that can be sold an unlimited amount of times now and for years to come. Your earnings will vary depending on how many items you sell, but many successful digital product sellers make at least $40 an hour.
No experience or education is required, but you will need to dig deep to get a feel for what it is that you want to create. After all, you will need to make multiple products so you should enjoy doing it.
Related: Best Things to Sell on Etsy
8. Photo Editor
You see all of those beautiful photos captured at weddings and other events. If you've wondered how the photographer gets the perfect images, it is due to photo editing. Not every photographer edits these photos themselves. Some photographers hire photo editors to do the work for them.
Become a photo editor so that you can help photographers make their photos the best they can be. Charge an hourly rate for your service, such as $40 an hour. You need to understand your clients' desires for their pictures to produce edited photos they are happy with. No higher education or certification is required, but there are a number of online courses to help you start your photo editing business the right way.
9. Video Editor
Video editors get paid to edit videos for things like weddings, YouTube channels, TV channels, and more. It is your job to make the film become a solid and smooth film that is appealing to watch. Change the lighting, add different scenes together, enhance audio, and more.
While education is not required, video editing is a skill that needs to be cultivated. Take online courses to learn the best video editing techniques. Then practice your skill under an experienced video editor. Video editors can make a healthy salary that can range up to $50 an hour.
Related: How to Become a Filmmaker
More Popular Money-Making Offers
Earn more money in your spare time with these reputable companies.
Free PayPal cash
Paid surveys and web searches
Earn easy cash back
Get paid directly to your PayPal
PayPal, Visa, Amazon, etc.
Pays you to do NOTHING (with SJ Pulse)
Simply install the software
Participate in paid surveys & studies
10. Baby Sleep Coach
A baby sleep coach, also known as a sleep consultant, is someone who helps parents get their children on a regular sleep schedule and pattern. These coaches can help in the infant and toddler stages, even up to four years old depending on the consultant's speciality. Depending on the type of support a parent needs, sleep coaches can make at least $40 an hour.
Your duty as a sleep coach is to provide sleep guides and help for each family based on the child's needs and uniqueness. You could consult the parents to understand where some adjustments can be made to their routine and give them a schedule to follow.
To get started, you need to become a certified consultant who is fluent in the child development aspect of sleep. Find an online course to become certified and begin taking on clients.
Ready to become a certified sleep consultant? Use the discount code PAYATHOMEPARENT250 at checkout to get $250 off!
11. Doula
A doula is someone who assists an expecting mother through the labor and delivery process. Doulas are trained to understand how to best support women during pregnancy and labor. Your job would be to comfort her during one of the hardest parts of her life. Soothe her with massages and follow the birth plan the mother wants.
Your job doesn't have to be over once the baby is born. You can also offer postpartum doula support services to help the mother heal and rest. Doulas charge a healthy fee for their services, especially ones that have more experience. Get started as a doula by finding a certified course you can take near you.
If you want to start a career as a doula, you can definitely make $45 an hour. Keep in mind, doulas' "hours" aren't always predictable given you are at the mercy of the pregnant mother and baby during the process.
12. Interior Designer
As an interior designer, you would make your living based on designing living spaces for others. Not a bad way to earn a living! You get to consult with clients and listen to the ideas and visions they have for their homes. Then you get to make them come to life using your creative interior design skills.
Play around with colors, shapes, and other objects to make a space comfortable for your clients. While most interior designers have a degree in a related field, you can choose to learn on the job from a professional, experienced interior designer. This is a great option for jobs that make $40 an hour without a degree.
Related: How to Start a Consulting Business
13. Professional Cleaner
Become a professional cleaner and help keep homes and businesses clean. You would be surprised how fast a space can get dirty. This kind of job can be low stress as you are likely not cleaning when there are many people around. However, you will need to do a thorough job to keep your clients happy and business coming your way.
Professional cleaners do not need any experience or degree to start working. Depending on the clients you serve, you could make $50 an hour. As you gain more experience and receive stellar reviews from clients, you can increase your rate to make even more money. This is one of the easiest jobs to get into that makes a decent income.
Related: How to Start a Laundry Business
14. Pet Groomer
Pet groomers are among the most fun jobs that pay $40 an hour. You get to spend your time hanging out with many fur friends each day. If you take it to the next level and offer mobile grooming services, you are sure to make at least $40 an hour with your rates and tips. Take time to care for each pet individually and make them feel special. They will definitely notice the special treatment.
To get started as a pet groomer, it is best to have some kind of training or knowledge about different hair types on different breeds. If you offer nail trimming or clipping, then you will surely want to provide this service with confidence that you know what you are doing. Find pet groomer classes online, watch YouTube videos, or tag along with an established pet groomer to learn from them.
15. Influencer
An influencer position starts out making a lower salary, but with time and growth, you could be making big bucks. It is a top choice for jobs that pay $40 an hour with no experience because you don't need any to get started. All you need is social media and some products that you love.
Influencers get paid by brands that want their brands exposed to other audiences. If you like the brand and the products it sells, you can influence people to buy products using your specific link or code so that you can make a commission. If you have a large social media following, the sales could bring in some major money for you.
Related: I Don't Want to Work
You Shouldn't Need to Work Constantly to Make Ends Meet
Working just to survive is not living a fulfilling life. When there is all work and no play, you get burnt out quickly and feel empty. That is likely the reason you are here searching for jobs that pay $40 an hour. You want financial freedom and time flexibility. With the jobs listed here, your dreams aren't out of reach.
From starting your own business to partnering with others to be part of their business, there are a variety of ways to make the money that you need. It takes time and patience to get up there. But if you start now, you can get to your goals sooner.
Try out one or multiple ideas from this list. There is nothing saying you have to choose just one thing to do for the rest of your life. Dabble in a couple of ideas and make money at the same time. Your happiness is worth it.
Related: How to Make an Extra $1,000 a Month Online
---