How to Get Paid to Answer Phone Calls From Home
We foster relationships with brands we use and trust. The testimonials on our site represent real experiences, but they don't guarantee you'll achieve similar results. When you make purchases through our links to our partners, we may earn a commission. Your support helps us continue this work. You can read our full disclosure here.
The last thing most of us use our phones for is to actually talk on them, but making money by taking calls is a legitimate way in which many people earn some extra cash.
Answering the phone right from the comfort of your own home – and getting paid for it – is a pretty great deal.
Read on to find out how you can make money answering phone calls.
Six Legit Ways to Make Money Answering Phone Calls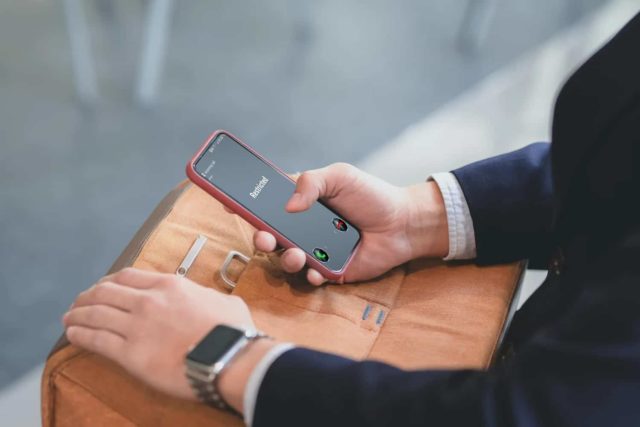 1. Get Paid to Answer Telemarketing Calls
You may be entitled to up to $1,500 per call you receive from telemarketers to your cell phone. If you have signed up with the National Do Not Call Registry and never gave explicit permission for a company to call you, then you could get paid to answer these calls.
Most of us are sick and tired of the random robocalls, and simply ignore them or hang up on the telemarketer. Instead, start making money from the constant spam calls that you receive by demanding that the illegal robocallers give you cash compensation.
Take back control of your phone and your life by learning how to make money from robocalls.
It's a pretty straightforward process. You just need to extract some pertinent information from the caller, research the telemarketer, and send a formal robocall demand letter to earn money in damages.
2. Become a Virtual Assistant or Receptionist
Virtual assistants are like any other office and executive worker: They are there to provide help to those who need them – and that includes getting paid to answer phone calls.
A virtual assistant's job involves a lot of time spent on the phone, from general inquiries to scheduling appointments, and from taking down messages to screening unsolicited calls. Completing these tasks can earn you a nice paycheck, just for talking on the phone.
VA positions are becoming more and more popular, thanks to the growing number of professionals who work from home or start their own businesses. Offer your virtual services and get paid to answer phone calls from home.
Related: Best Virtual Assistant Training Courses
3. Offer Consulting Services by Phone
Many companies in marketing, sales, web design, and other industries hire consultants with certain expertise to help them level up their businesses.
If you're good at something and are known for your skills (or are willing to put in the time and effort to promote yourself), then you can offer consulting services to teach others by phone.
Services like PayPerCall will allow you to automatically get paid for incoming calls, and you can set your own rates, schedule, and time limits.
Related: How to Get Paid to Read Emails
4. Become a Phone Voice Actor
Think outside the box as you explore ways to get paid to answer phones from home. Add becoming a voice actor to your list to really boost your job potential. Answering phones might sound like a strange choice for a voice actor, but this could prove to be a lucrative side hustle.
Children can call Disney's toll-free phone number to hear a goodnight wish, and select from a variety of characters including Mickey, Donald, and Goofy. These bedtime audio clips are recorded by voice actors.
This same concept has been adapted for the holidays, and children can now call Santa to tell him what's on their Christmas lists. Voice acting jobs like these can help you make money answering phones.
Related: Get Paid to Watch Disney Movies
5. Offer Tech Support or Customer Service
Tech support and customer service representatives are also paid to answer phone calls. These professionals assist customers who are having trouble with an item or need to request a refund.
Customer service can be a tricky business, but you would never have to see the customer face-to-face.
Companies like Xerox hire work-from-home tech support and customer service representatives. This type of job offers the flexibility to answer calls from home and get paid.
Related: How to Become a Marketing Coordinator
6. Become a Virtual Salesperson
While most sales positions require the salesperson to collect leads and make outbound calls, some established companies hire people to exclusively answer inbound calls. You don't have to join the corporate world to take on a role like this; just offer your services to local businesses and work based on performance.
When a customer or prospect calls the organization to inquire about a product or service, virtual salespeople use their skills to make a sale.
Related: Apps That Pay Real Money for Easy Tasks and Gigs
It's Easy to Make Money Answering Calls
Use your phone skills to make quick money in just a day, from identifying illegal telemarketers to providing tech support or accepting inbound calls for sales. Virtual assistance and consulting jobs help professionals make money answering calls on their own time, right from the comfort of their own homes.
Based on your skills and the services you offer, you could set your own rates and determine your future with phone calls. You don't need to have a degree or any prior experience in order to complete these tasks. Start today with this lucrative opportunity and potentially start making money fast.
---
We appreciate the time you've spent reading this post and your interest is not lost on us. Your thoughts, questions, or experiences related to the topic are most welcome. Each comment adds strength to our community. We ensure every comment receives our attention, and we take the time to provide thoughtful responses. Once again, thank you for being a part of this conversation. Click here to leave a comment.