Founder & Chief Financial Officer
Trinity Owen
Forbes
Yahoo Finance
Wealth of Geeks
GOBankingRates
DollarSprout
Clever Girl Finance
Bankrate
MarketWatch
Making Sense of Cents
Hip2Save
Frozen Pennies
Millennial Boss
Gold City Ventures
CNET Money
Nasdaq
Super Money
Parents
TheStreet
AOL
Yahoo!
MSN
NewsBreak
GoodTo
The Epoch Times
NFEC
Life and My Finances
Niche Pursuits
SEOptimer
Databox
OutwitTrade
Oak View Law Group
A Self Guru
History & Mission
I started The Pay at Home Parent® in 2018 with the mission to help families reach financial and career independence.
Financial Independence
I help thousands of struggling families achieve freedom from money worries through smart budgeting, selective spending, and building passive income streams.
Career Independence
I encourage entrepreneurs to explore and pursue opportunities based on personal interests, skills, and ambitions without constraints from external forces.
Trinity Owen, founder and Chief Financial Officer of The Pay at Home Parent, LLC, is a NFEC Certified Financial Education Instructor℠ (CFEI®) and Certified Financial Literacy Professional℠ (CFLP℠).
After earning a Bachelor of Science in Business Administration from Bob Jones University, Trinity quickly realized that the cubicle life wasn't for her. She put in her full-time hours as a debt collector for two years while planning her escape from the 9-to-5 grind.
Early on in their marriage, Trinity and her husband Jared determined that they did not want to live a paycheck-to-paycheck lifestyle. As a result, they paid off over $30,000 in debt in just one year. It took a strict budget, frugal living, and a solid debt-payoff plan to achieve such a feat.
Trinity quit her office job and started her entrepreneurial journey, offering virtual services and holding the titles of SEO, Freelance Writer, Proofreader, Virtual Assistant, and others. Over the next 8 years, Trinity acquired more titles including: Mom, Author, Money Expert, Personal Finance Expert, Certified Financial Education Instructor℠, Chief Financial Officer, and multiple Six-Figure Blogger.
Today, she continues to research and test new ways to make money from home so that she can share them with you.
Trinity's Contributions to The Pay at Home Parent®
After building the company from the ground up, Trinity continues to pour her expertise in personal finance into the growing work-from-home industry.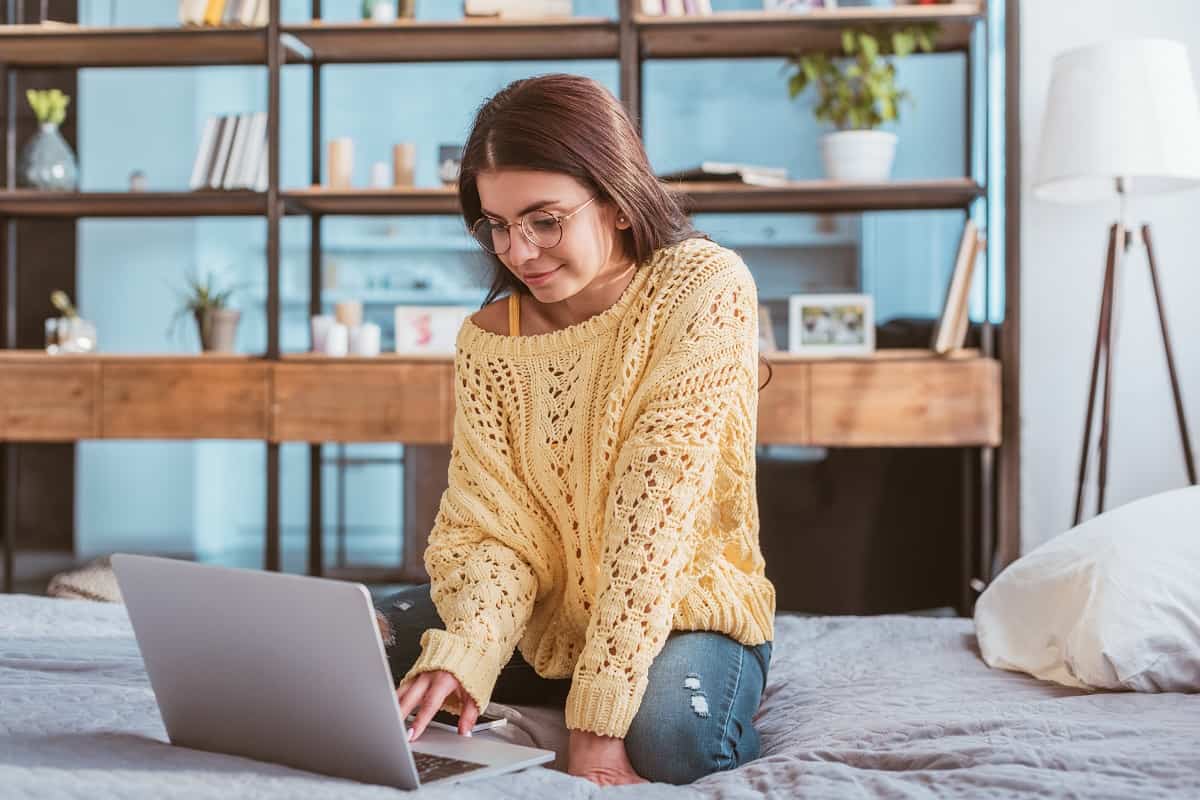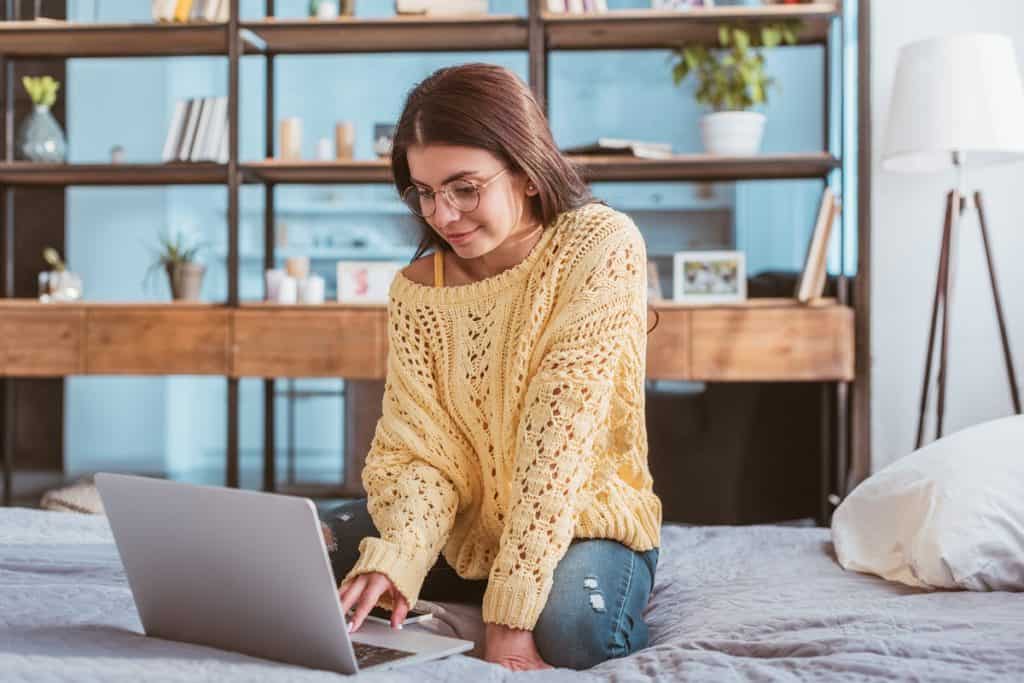 How to Start a Blog on WordPress (Step-By-Step Tutorial)
If you had asked me two years ago how I thought my blog was doing, I would've laughed and said, "I quit…"
10 Best Online Jobs for Introverts (to Escape Social Anxiety)
Do you dread the final moments before clocking into each workshift, and feel a sense of anxiety not knowing what the day will hold? If so, you're not alone…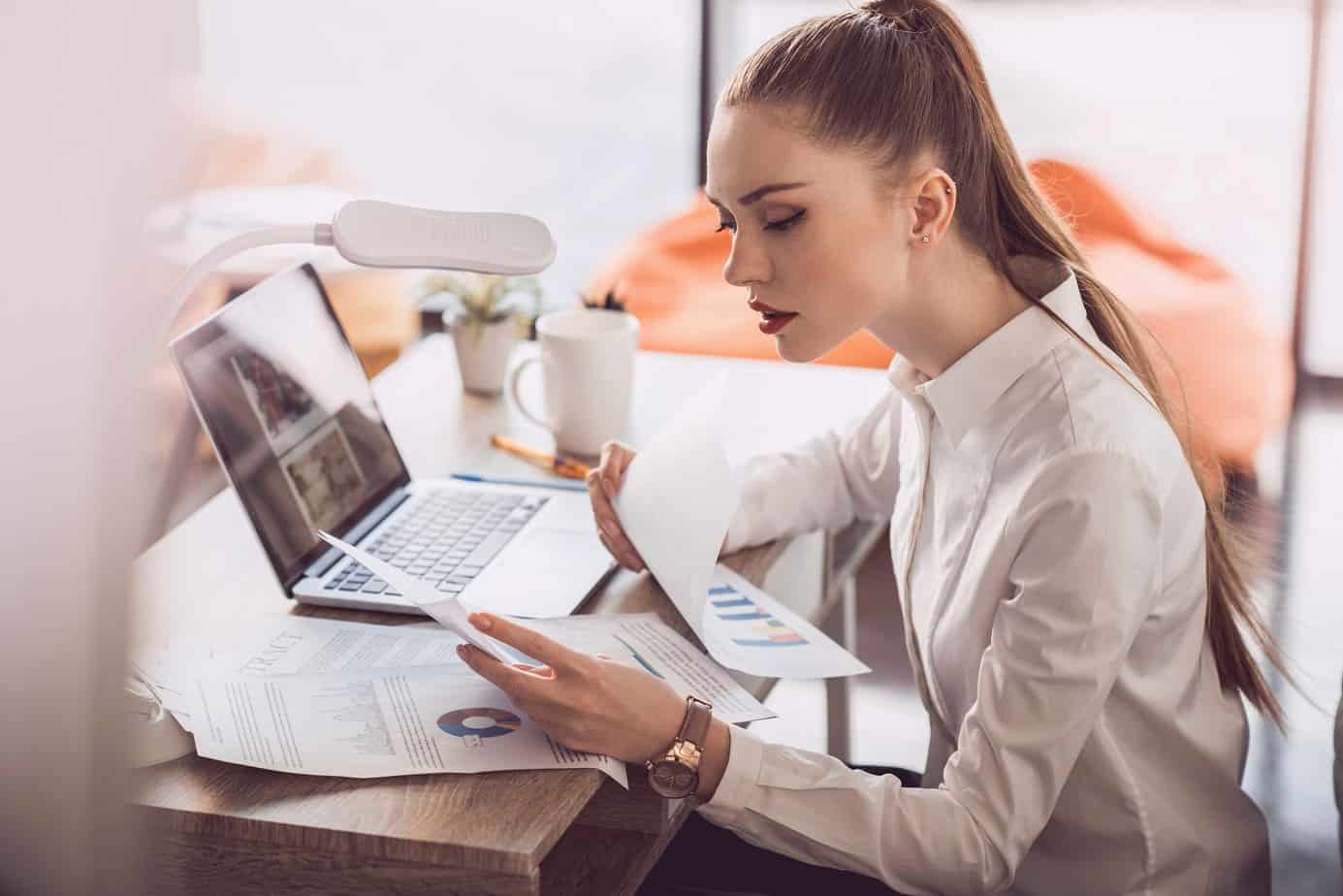 other Published Work
Trinity has written for various personal finance websites, such as DollarSprout and Making Sense of Cents, and has self-published a book called Get Your Keywords Together. Her content has reached millions of readers across the web.
How to Get 200,000+ Pageviews per Month with Keyword Research
I share exactly how to do keyword research using only free tools, even if you're a beginner and unsure of how to rank on Google.
How to Optimize a Blog Post for SEO (and Get Organic Traffic That Converts)
I bust the myth that SEO takes years to see success and show you how to go into your existing blog posts and optimize them for immediate results.
Connect With Trinity
Whether you would like to achieve financial freedom and break free from the chains of a 9-to-5 job, or receive simple tips that can help you overcome the paycheck-to-paycheck lifestyle, you can connect with Trinity through the following channels.
I've researched hundreds of work from home jobs to find the ones that actually pay real money. Join me as I uncover the truths about the opportunities that work (and those that don't)!
Discover my portfolio of experience as a personal finance writer, author, Certified Financial Education Instructor℠ (CFEI®), Chief Financial Officer and founder of a small online business.