90 Online Proofreading Jobs for Beginners & Pros (Apply Now)
We foster relationships with brands we use and trust. The testimonials on our site represent real experiences, but they don't guarantee you'll achieve similar results. When you make purchases through our links to our partners, we may earn a commission. Your support helps us continue this work. You can read our full disclosure here.
I used to think that you had to apply to 50 proofreading jobs just to find one legitimate prospect. While there's some truth to that belief when you're applying to the wrong proofreading websites–there's definitely a way to avoid the hassle and cut right to the best online proofreading jobs for beginners, intermediates, and academic professionals.
Once you have experience under your belt, you can work directly with clients to make the most money proofreading. However, if you're coming to the industry with a blank slate, applying to some proofreading jobs can get you that first paycheck much sooner.
Most proofreading jobs for beginners will turn into a lucrative side income or even replace your full-time income when you've proven your skills, increased your proofreading speed, and ultimately provide the best final piece every time.
Instead of sifting through thousands of proofreading websites, I put together a list of companies that hire proofreaders with little to no experience. But keep in mind, you still need to be a bit of a spelling and grammar whiz to get hired.
Proofreading Jobs for Beginners
To get paid to proofread for the first time, check out these beginner proofreader jobs first. You don't need a degree or extensive experience to get a position with these companies, but you do need to have impeccable grammar skills and attention to detail.
1. Start a Business Website (Recommended)
Even if you're not ready to take on full-time proofreading work, create an online business website to show to future prospects and build a portfolio of work over time.
When you start your own business, you can control your income, hours, workload, and more. As a proofreading business owner, you can also hire independent contractors to work for you. Starting a business is the perfect way to scale your income while working a part- or full-time schedule. On your website, you can display your portfolio, credentials, experience, and more.
This is a great way to find all kinds of proofreading jobs with companies that are looking for affordable help from beginners who show initiative and great skills.
Related: Best Proofreading Courses for Beginners
2. Offer Services on Your Blog (Recommended)
Blogging is one of the best jobs for stay at home moms. When you start a blog, you're not just adding your proofreading services to a business page, but you're also displaying your English and grammar skills in your industry. A blogger typically writes weekly, bimonthly, or monthly blog posts that solve a problem. The best blog topics to cover would be those that attract your target client.
3. Offer Proofreading Services to Your Existing Clients
Do you already make money freelance writing or performing other types of services for existing clients? Don't forget to let them know that you also offer proofreading services!
When I offer a new service, or even just have a new opening to offer more time toward current projects, my existing clients are the first to know. That way they don't have to go through the process of hiring a new contractor, and I don't have to get acclimated to a new client.
4. Scribe
Scribe is a transcription company first and foremost, but you can sign up to work for them and proofread transcriptions completed by other freelancers. Pay varies based on job but typically ranges between $7 and $15 per audio hour that you proofread.
5. Lionbridge
If you only have a high school diploma, Lionbridge is a great place to check out. Assignments are posted all the time at Lionbridge and are perfect for the beginner proofreader.
6. Proofreading Services
You can apply from any country for Proofreading Services. An excellent place to work if you need flexible hours. They have a short test to take that you must score at least a 95% on and will pay between $19-45 an hour for proofreaders.
7. EditFast
You can build a proofreader resume with EditFast to receive proofreading job notifications to your inbox. Then, apply for the proofreading websites that meet your requirements.
8. Domainite
To apply for a proofreading/editing position with Domainite, you'll need to successfully edit a sample copy and send it in for review. You can find the sample text to edit here.
9. Academia-Research
Despite its name, Academia-Research offers entry-level proofreading jobs for beginners. Some jobs will require experience or knowledge in a specific field, but the company will work with your skills and background. You can apply to Academia-Research and request to become a proofreader on their website.
10. R3Ciprocity
R3ciprocity is a unique platform that allows peers to proofread one another's work. After you do a few projects, the company can assess whether you would be a good fit for a paid proofreader position with the company.
Related: How to Get Paid to Narrate Books
11. Babbletype
Babbletype doesn't require a specific degree to become a proofreader/editor for the company, but you will need to demonstrate impeccable English grammar skills. You can apply for a position with Babbletype here.
12. Lifetips
Lifetips offers salaried editing positions with medical benefits. If you're interested in becoming a full-time proofreader, you can apply for a position here.
13. EditorLive
EditorLive is one of the best proofreading websites for beginners. Become an editor for EditorLive by completing the application, a multiple-choice test, and a two-paragraph written exam to prove your English grammar skills. You must live in Texas, Colorado, Georgia, Massachusetts, or Nevada to apply.
14. Polished Paper
As an editor for Polished Paper, you can expect to proofread and edit projects like essays, dissertations, screenplays, and more. They also offer blog proofreading jobs for beginners. You can apply for a position by registering for an account, uploading your resume, and taking a 35-question test to assess your skills.
15. Click Worker
Clickworker hires people for all kinds of work including writing and data entry. If you become a content creator for the company and submit a few high-quality assignments, you can potentially work your way up to proofreader status. Jobs range from topics like products, hotels, cities, and everything in between. Register for Clickworker to get started.
16. The Mom Project
Over at The Mom Project, you can find high paying proofreading jobs that are specifically for work from home moms. There are options to choose fully remote, going to an office, or hybrid. Each job listed is for companies desiring to work with moms. The pay structure is always posted with each position so there is no guessing.
17. Gramlee
Gramlee is a proofreading website that is nearly always hiring. It hires work from home proofreaders constantly. You need to work fast if you choose Gramlee – it requires a 24-hour turnaround for large pieces of work, but new work is constantly coming in. Build your experience and portfolio at Gramlee.
Related: Best Stay at Home Mom Businesses that Pay up To $150,000/Year
Proofreading Websites & Job Boards for Beginners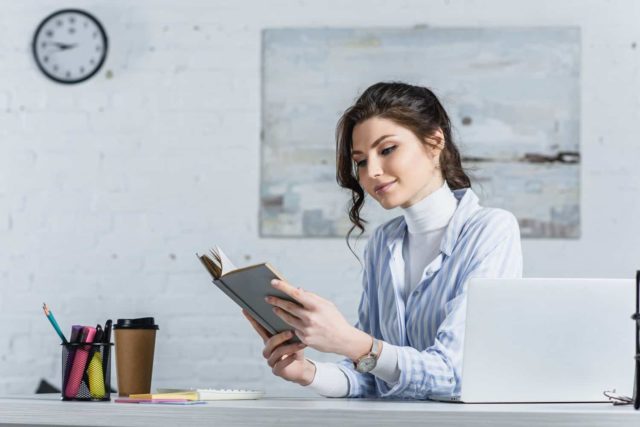 Many of the opportunities you'll find on these job boards and platforms require no experience, making them a great place for entry-level proofreaders to get started. Plus, you can find clients here while you build your own proofreading business from home.
18. FlexJobs
FlexJobs offers just what its name suggests – flexible opportunities that work with your schedule for proofreading jobs. You create your own proofreading schedule with FlexJobs. It does come with a $15/month fee to be contracted, which you can cancel at any time, no questions asked. The reason FlexJobs costs money is because the company has a team of employees who vet each proofreading job. That way you won't get caught in a scam or lose money on a job that your client refuses to pay.
Check out FlexJobs to see if they have the right proofreading position for you.
19. Upwork
Upwork is a great freelance company to start out with as a beginner. The platform allows you to choose what kind of pieces you want to work on in a handy, organized chart. Check for open positions frequently here to build your experience with flexibility.
20. Craigslist
You can find proofreading clients on Craigslist if you know where to look. Since most high paying proofreading jobs are remote, don't limit your search to your hometown. Instead, search in large cities like Detroit, Chicago, New York, or Houston. Try to find jobs in your time zone so that you can be available to your clients during normal working hours.
21. Get Editing Jobs
Get Editing Jobs is more of a search engine that helps proofreaders find proofreading websites that match their requirements. You can check the site occasionally for new job listings and apply to the ones that look promising.
22. MediaBistro
As another proofreading job board, Mediabistro compiles live job listings in one place. You can search through the updated listings or create an email alert for the jobs that match your profile.
23. Guru
Check Guru's job board for proofreading projects. You can search by keyword or skim through hundreds of freelance jobs to find the ones that fit your skills.
24. Freelancer
Freelancer is a job board that lets members bid on remote proofreading jobs. The individual or company that submits the project will select a bid based on credentials and price, so it's important to keep your pricing competitive.
25. Writer's Job Shop
To apply for a spot on Writer's Job Shop, you'll need to have impeccable English skills and a degree in any subject. If you match the company's criteria, you'll get to apply for projects on their exclusive job board.
26. Reedsy
With Reedsy, you can create a profile that potential clients can search for and hire you for proofreading projects. You don't have to hold a degree to create your profile, but some jobs will only hire high-level proofreaders, depending on their project needs.
27. Writing Jobz
WritingJobz is another job-board-style platform that connects clients with professional proofreaders, editors, and writers. You can set up a profile and work with proofreading websites and clients that pay well for your talents.
28. Virtual Vocations
Virtual Vocations has an active section of telecommuting proofreader jobs. You can find part- and full-time positions with different companies here. The positions that Virtual Vocations offers are screened by real people.
29. Robert Half
With a dedicated section of jobs for proofreaders, Robert Half is a good place to search. You can find high-paying proofreading and copyediting jobs for beginners and pros. Create a job alert for your ideal position on the site.
30. Fiverr
Fiverr is a great place to start for beginners. Freelance jobs generally start around $5 and you can work up from there as you gain experience. Perfect to get your feet wet in the proofreading world. You can check out other proofreaders' listings on Fivver for inspiration.
Related: How to Become a Copyeditor
Other Ways to Get Your Own High Paying Proofreading Jobs for Beginners
You can earn the most money as a proofreader by working independently. While there are plenty of companies that hire proofreaders or help facilitate client relationships, you can skip the fees and capped earnings by finding clients of your own.
31. Join Facebook Groups
There are Facebook groups created for individuals to sell services directly to clients. Make sure to read the group's rules before posting your services. You can join Sell Your Content and Services and groups like it to find proofreading work.
32. Ask for Client Referrals
As soon as you've established a good rapport with just one or two clients, you can ask for referrals and reviews. Having someone's word to back up your skills is invaluable in the digital marketing world. Start gathering referrals early on in your proofreading career so that you can grow your client base exponentially.
33. Approach Local Businesses
It's easy to locate the websites and social media pages of businesses in your area. Instead of sending impersonal digital notes, stop into local businesses and tastefully pitch your content proofreading or editing services. Make sure to give clear reasons why the company would benefit from having a local proofreader to call on.
34. Apply to a Local Newspaper
Some newspapers hire independent contractors to proofread or edit articles for upcoming publications. You can check with your local offices and ask about the application process. While the earning potential may be limited, it would be a great opportunity to build your portfolio.
35. Approach Your Current Employer
Don't forget that almost every company has some form of written content. You can start with your current employer and ask for small proofreading jobs to add to your workload. If nothing else, you can start to build your experience as a proofreader while working your current full-time job.
36. Contact Law Firms/Offices
Law offices see countless words and numbers per day. A fresh set of eyes as a proofreader would be beneficial to these businesses to catch mistakes they may gaze over. Approach a local law office or send a pitch through email to inquire about being a proofreader for them. If you have any legal experience, even better.
Related: How to Become a Marketing Coordinator
37. Approach Restaurants
Restaurants revamp their menus often based on the season of the year to offer the best seasonal foods. You can be a menu proofreader by reaching out directly to restaurants.
38. Apply for County Positions
Counties often need proofreaders for various publications used for residents. Check your local county to see if they are hiring proofreaders.
39. Visit Police Stations
The amount of reports and briefings that are created daily at police stations is astounding. From incident reports to community notifications to internal communication, there is no shortage of proofreading opportunities. Visit your local police station to inquire about these opportunities or visit their website for a chance to apply.
40. Animal Shelter
Help animals find their forever homes by proofreading their ads and biographies being published by animal shelters. Visit shelters in your area to offer this service.
41. Reach Out to Startups
Startup companies are popping up all around. Research new companies in your area and send them a pitch with the proofreading services you offer. You can really make a difference in getting their business up and running with polished publications.
42. Pitch Local News Stations
Cold pitch or check your local news station's career page for hiring opportunities to become a teleprompter proofreader. It is a pretty important job!
43. Instagram and Twitter
Social media is a great source for finding proofreading opportunities. Search popular hashtags like #proofreader #proofreading and #proofreadingjobs to find unique proofreading opportunities. You can also use these two platforms to advertise yourself as a proofread by using similar hashtags like #proofreaderforhire.
44. Visit Schools in your Area
The most important thing a school can do is have effective communication with the parents of the students. This means they need editors and proofreaders to ensure their communication is easy to read and clear. Offer proofreading services to schools in your area.
45. Set Up a Profile on LinkedIn
If you don't have a profile on LinkedIn, make sure to set one up. You can get freelance proofreading jobs by networking with content creators and checking the fresh list of opportunities. You may even have clients reaching out to you if you add the right keywords to your profile and attract the right audience.
Related: Proofread Anywhere Review: What Is It and Is It Worth It?
Intermediate Proofreading Jobs from Home
To become a proofreader for these proofreading websites, you will need a minimum of a bachelor's degree and/or experience in the field.
46. Proofreading Pal
Proofreading Pal pays well and expects high-performing results for such. It requires a good GPA in graduated college students (3.5+) and the degree must come from an accredited United States college. Proofreading Pal uses a two-proofreader approach to ensure the highest quality work goes out to each contractor.
47. Wordvice
Wordvice hires freelance editors and is perfect if you're looking to start out in a part-time ESL proofreading job. It offers a vast array of work to proofread, from academic journals to government documents. Wordvice allows you to work for them from anywhere in the world.
48. Cambridge Proofreading
Cambridge Proofreading is an academic proofreading jobs site. It focuses on mainly ESL and similar academic materials. It does require a bachelor's degree or higher, and it can pay from $20-30/hr for work done, because of its specialized content.
49. Cactus Communications
If you have experience with medical terminology, then working for Cactus Communications is a neat proofreading opportunity for you. Work volume is nearly always high in this specialized field. The better your work, the higher percentage you can consistently make with this company.
50. Managed Editing / Wordfirm Inc.
If you're willing to fill out this extensive application, Managed Editing might be a good place to get freelance editing and proofreading work. They mostly offer copyediting and proofreading services to publishers, non-profits, and government agencies.
Related: Become a Beta Reader
51. Scribendi
Scribendi houses a large community of editors and proofreaders with a minimum of a bachelor's degree. You can join this proofreading website by applying for a position.
52. Scribbr
Scribbr hires native English speakers with at least a bachelor's degree in any subject. To become a proofreader here, you need to have experience editing academic writings and be available for at least 10 hours per week.
53. Editor World
Normally, if you have at least a bachelor's degree and some experience as a proofreader, you can apply for a position with Editor World. Currently, they are hiring editors with a Ph.D. or background in science.
54. Book Editing
If you have previous experience, you can apply for a position as a proofreading for Book Editing here.
55. IXL Learning
Put your math and proofreading skills to use as a math copy editor for IXL Learning. The company hires people who have previous experience in copy editing to work for them remotely.
56. Amazon
As a giant in the world of eCommerce, Amazon holds endless stores of online content. The company hires remote writers in the technical. programming, and copywriting industries. You can also find Amazon proofreading jobs that require a minimum of four years of experience in a related field. You can apply to available Amazon positions here.
Related: How to Get Paid to Read
High Paying Academic Proofreading Jobs for Professionals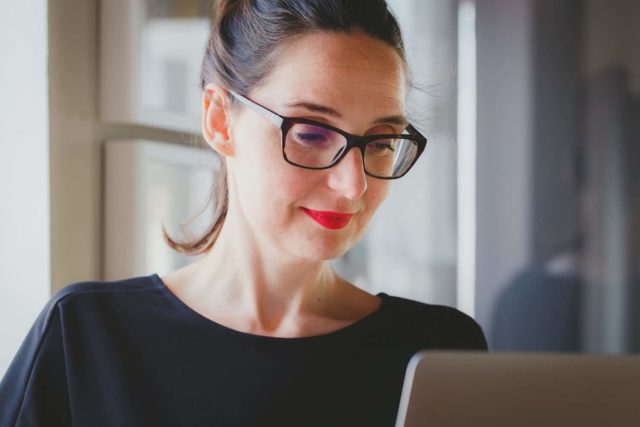 These academic proofreading jobs typically require at least a Master's degree or Ph.D., or the same level of experience. These proofreading websites can be hard to get hired to work for, but well worth the trouble.
57. American Journal Experts
To work as an editor at AJE, you'll need to have a graduate degree or be currently enrolled in a graduate program. You also need to have outstanding English skills for this position.
58. Enago
Enago hires academic editors with a Master's degree, Ph.D., or same-level experience. The company hires professionals in the medical, science, economics, art industries and more.
59. Edit911
Edit911 is for advanced proofreaders with a Ph.D. in English or a similar level of training in editing. If this sounds like you, then apply for a position here.
60. Edanz Group
Edanz Group hires editors with a Ph.D. or with at least three years of experience in the scientific research or editing field. The company prides itself in helping its editors develop their skills and connect with others in the same field.
61. WordsRU
WordsrU hires editors with a Ph.D. or Master degree, or with comparable editing experience. You can apply for an open editing position to start working on various online proofreading jobs for the company's clients.
62. Movie Script Proofreader
Movie scripts need proofreaders to spot any errors before submission. Send an email to Script Reader Pro to see about opportunities to join their proofreading team.
63. Proof-Reading-Service.com
PRS offers freelance proofreading jobs for those who have impeccable English and grammar skills. The company typically expects a Master's or Ph.D., but may have some opportunities for intermediate proofreaders with documented experience. It also helps to have experience in the field you wish to proofread in. You can apply to a position with PRS here.
More Ways to Find Proofreading Work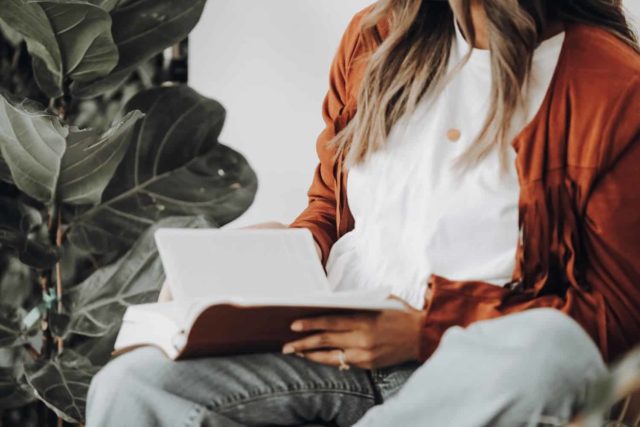 These companies and industries hire remote workers for all kinds of positions, but most of them offer a proofreading or editing position. Visit the company's website to view the requirements and apply.
64. The Walt Disney Company
As a leading business in the world, The Walt Disney Company offers many opportunities for proofreading. From Marvel publishing to company newsletters to guest experience signage, the company relies on proofreaders to review materials. Check the Walt Disney careers page for updates to when they are hiring proofreaders.
65. Cold Pitch Magazines
With the variety of magazines out there, there is always a need for a proofreader. Find your favorite magazine companies Like Evoke, The New Yorker, and more to search their careers section to find proofreader jobs.
66. Apply to the Video Game Industry
Become a video game script proofreader. It's not usually thought of in the world of proofreading, but video games do have a script and storyline to follow. Take advantage of this opportunity and visit video game companies like Rockstar Games or SharkNinja to find out when they have proofreader jobs available.
67. Delivery Services
Places like DoorDash hire content specialists and proofreaders to market their food delivery service. Communication with employees/contractors and customers is key to the success of their business.
68. Closed Captioning
The deaf community relies heavily on closed captioning on TV shows, movies, and so on. Rev is an online platform dedicated to captions, transcriptions, and subtitles. You can proofread submissions from freelancers.
69. Instructions/Directions
Partner with shops like Etsy shop owners to proofread the instructions they send out with their products to customers.
70. Policy/Procedures
Might be some dry reading, but proofreading policies and procedures for companies is an important task. Companies are built on this solid foundation so having error-free information for employees is essential. Reach out to companies in your area.
71. Recipes
Food bloggers are always updating their site with the latest dishes. Partner with a blogger to become a proofreader for their recipes. Spelling the ingredients correctly and ensuring the cooking directions do not have errors will make all the difference for readers to try the recipes.
72. Product Labeling
An often overlooked, but very important role is product labeling. Join Super Copy Editors for opportunities like freelance proofreaders to start in your role proofreading product labels.
73. Proofread Songs and Music
If you have knowledge in the music industry, offering to proofread songs and music is a great opportunity. To learn more about how you can become a music proofreader, visit Berklee.
74. Hello Fresh
The menu cards that are produced and sent out with each box of food by HelloFresh must be looked over for errors. HelloFresh offers opportunities such as copy editors and proofreaders. Check their careers page to find an opportunity in proofreading.
75. Medical Publications
If you have expertise and education in the medical field, you can join companies like Medical Journal Editors (MJE) for editing and proofreading jobs. MJE hires intermittently so be sure to send your resume to them for further consideration.
76. TV Ads
Work with ad agencies such as Stream to proofread TV ads and other forms of advertising publications.
77. Partner with a Web Designer
Web designers specialize in the look and feel of websites. Sometimes, the content isn't always on the forefront. Pitch your proofreading services to a web designer and partner with them to create the best websites for clients.
78. Pearson
A proofreading and editing job with Pearson is available in the form of tutoring higher education students. Each semester, Pearson looks for writing tutors to join their company remotely on a part-time basis (8-19 hours per week).
Related: How to Start a Virtual Assistant Business with No Experience
More Proofreading Jobs that Open and Close
These proofreading websites hire proofreaders and editors on an as-needed basis. If they are not currently hiring, you can check back for open positions.
79. OneSpace
OneSpace helps its clients develop content on various topics. You can check their current openings to see if a proofreading position is open. The Content Development Specialist position, for example, requires proofreading and editing skills among others.
80. Sibia Proofreading
Sibia offers academic proofreading jobs for projects like dissertations and thesis, manuscripts, college essays, and more. They are not currently hiring, but you can check back with them occasionally to see if any positions are open.
81. English Trackers
Native English speakers with at least 2 years of academic editing experience can apply to become a proofreader for English Trackers. The application closes periodically, but you can check with them and apply for a position when it's open for new proofreaders.
82. Kirkus Media
You can check Kirkus Media's career page for book proofreading and editing opportunities. The company offers this service to clients and hires new proofreaders as needed.
83. SmartBrief
SmartBrief has been known to hire proofreaders and editors on an as-needed basis. You can check their current career listings to see if a proofreading position is open.
84. Proofread Now
ProofreadNow.com offers proofreading and editing services for business documents. They are not always hiring, but you can check their employment page to see if there are any current job openings.
85. Writer's Relief
You may be able to become a proofreader for Writer's Relief if you contact them at the right time. Like any other business, their positions fill up quickly.
86. Wordy
Wordy hires editors, but is currently updating their platform. You can check with them here to see if they are hiring again.
87. Prompt
Prompt hires proofreaders when a position comes available. You can check their job openings page to apply.
88. Kibin
Kibin hires proofreaders when needed, but you will need to check their job listings to see if a position is open.
89. Artisan
Artisan is a staffing agency that helps place proofreaders in fitting positions. You can check Artisan's current openings to see if they have a need for proofreaders or editors.
90. Scribe Media
Working with Scribe Media, you will have the exposure and opportunity to work with the writers and authors for whom you'd be proofreading. Work volume and opportunities are fairly consistent here. Work full time or part time with Scribe Media.
Proofreading Can Pay Very Well
If you work with a company that cares about its employees and contractors, you can make good money working multiple proofreading jobs from home. Start to apply to the proofreading websites above to get your first paycheck soon.
Related: How to Make $5,000 Fast (When You're Desperate for Cash)
We appreciate the time you've spent reading this post and your interest is not lost on us. Your thoughts, questions, or experiences related to the topic are most welcome. Each comment adds strength to our community. We ensure every comment receives our attention, and we take the time to provide thoughtful responses. Once again, thank you for being a part of this conversation. Click here to leave a comment.