How to Become a Beta Reader in 4 Simple Steps
We foster relationships with brands we use and trust. The testimonials on our site represent real experiences, but they don't guarantee you'll achieve similar results. When you make purchases through our links to our partners, we may earn a commission. Your support helps us continue this work. You can read our full disclosure here.
If you are someone who enjoys reading in your spare time, learning how to become a beta reader could be financially beneficial to you. Get access to reading material that isn't available to the public yet, help authors perfect their books, and make money all at the same time. You never know what kind of book you will get to read next.
Reading is a fundamental part of life. Even if you aren't reading books each day, you are still reading something. Whether it is the newspaper, social media content, emails, etc., your mind is constantly processing written words. Being a reader makes you a perfect candidate for beta reading opportunities.
If you are looking to get paid for reading and giving feedback about how authors can improve their books, beta reading is perfect for you. Take a look at how to become a beta reader and get started making money from the comfort of your own home. Learn the exact steps you need to take in the guide below.
What is a Beta Reader?
A beta reader is someone who reads books for authors before they go into publication. This reader is the ideal audience for the author and would get access to books in order to provide feedback. As a beta reader, you are required to give your thoughts on what you liked about that book and what can be improved.
Your feedback is more along the line of suggestions. The author doesn't have to implement your recommendation. But if they see a common theme of beta readers providing the same type of feedback about their book, it is a good indication that other readers will benefit from making this change.
Does a Beta Reader Require a License?
There are no license requirements to become a beta reader. You can make a goal to start beta reading books today and actually start right away.
If you want to make beta reading a full-time career and work for yourself, you could get a free business EIN through the official IRS website. This will allow you to open a business bank account to keep your personal and business income separate.
Other Beta Reader Requirements and Qualifications
Beta readers need to have a good handle on the English language in order to provide accurate and helpful feedback. You also need to be detail oriented, write well, and able to meet deadlines. Authors are counting on you to help them make their books successful; you need to be able to stick to guidelines.
Beta Reader Salary or Pay Expectations
According to ZipRecruiter, the national average monthly salary for the United States is $4,891. Some beta readers report monthly salaries as high as $9,667 while others report as low as $1,417 per month. Your salary will vary based on your location, where your clients are located, and your experience.
Beta Reading vs. Proofreading
A beta reader is simply providing feedback about a book. This entails character development, the plot, how the book ends, tying up all loose ends, and so on. You are focused on the story as a whole.
A proofreader is someone who reads written content to comb through any grammar or spelling errors. Proofreaders do not provide feedback on a story's development and structure. The job simply requires finding errors in the written content before publication.
Related: Best Online Proofreading Courses
How to Become a Beta Reader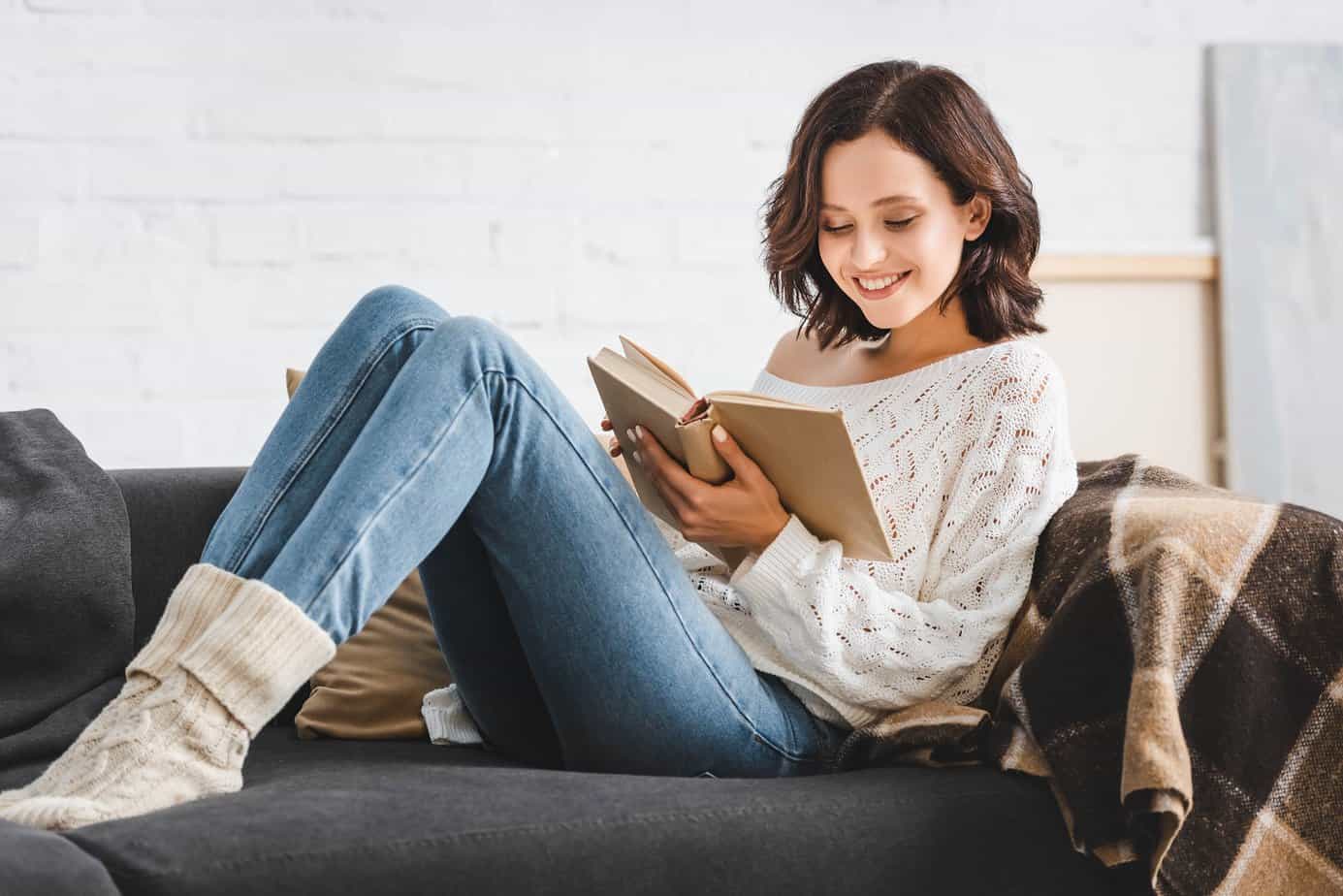 Follow the steps below to learn how to become a paid beta reader. It is easier to do than you might realize.
1. Join Online Writing Communities
Make connections with authors by joining online communities where you can find them hanging out. Find your favorite authors and join groups they are a part of.
Writing communities are also full of new and upcoming authors that you can help as well. Connect with more authors who write in genres you enjoy. In the world today, it's not often about what you know but who you know. Make those connections and expand your reach.
2. Market Yourself as a Special Reader
You can promote your services by enhancing your social media profiles, creating a LinkedIn, and advertising your services as a beta reader. Your social media profiles can list beta reading as a job or skill. LinkedIn is a great way to make business connections and pitch yourself to authors.
More important than saying you are a beta reader is specializing in a specific topic that you have experience in. For example, you wouldn't want to take on a neuroscience book if you have no knowledge or experience in the field. But if you do have the specialized experience, make sure you advertise that as well so that authors can reach out to you directly for their specialized books.
3. Find Beta Reader Jobs
Find beta reader jobs online to start getting paid to read. You can find jobs through online agencies, online publishing companies, or reaching out to authors directly to ask if they are looking for readers. Get paid to be a beta reader as soon as you start accepting assignments.
4. Ask for Testimonials
For every assignment that you complete, make sure to ask for testimonials from the authors or agencies you worked with. In the testimonials, clients can specify what it was like to have you work with them. Testimonials are a great way to get even more jobs. They help potential clients understand that you are someone who produces and can do the job well.
Related: How to Get Paid to Read the News
Questions New Beta Readers Are Asking
Get an even deeper understanding of becoming a beta reader. See what new beta readers are asking so that you can learn from them.
Where can I find beta tester jobs?
Beta reader jobs online are faster to come by. Get paid to be a beta reader by pitching your services directly to agencies or authors. Post your services loud and proud online or apply to be an employee at a publishing company.
You can also find jobs through websites like:
Upwork
Fiverr
Zip Recruiter
Indeed
Guru
How long do beta reading assignments take?
This answer will vary depending on the length of a book assignment that you take on. Books vary greatly in the number of pages. It will also depend on how fast you can read. Authors may require a simple feedback form for you to fill out or they may require a more lengthy analysis.
There is no one answer that fits all for how long beta readings take. However, you would still need to abide by any deadlines that might be required.
Is beta reading a job?
It can definitely become a job. Many beta readers start out doing reading jobs as a side hustle just to get their feet wet and build up their experience. Although, there is potential to start out as a full-time job if you are willing to put in the work to get clients quickly. As noted above, the salary for beta readers can be more than enough to cover a full-time income.
Related: Online Proofreading Jobs
What feedback should a beta reader give?
Pay attention to any guidelines the author might provide to you first before you begin creating your feedback. Authors might have a specific piece of their book that they want your feedback on. They may even provide their own feedback form for you to fill out.
In general, you will want to provide feedback in the form of an opinion to the author. For example, "I had trouble imagining this scene because…" vs. "This needs to be re-written to give a clear image…" Again, beta readers provide opinions on books, which is why authors need them to ingest their written work.
Can anyone become a beta reader?
Essentially, anyone can become a beta reader. If you meet the qualifications listed above and you enjoy reading, then you can do it. There is no experience required and no formal training needed.
Related: Ways to Make Money Reading Emails
Who Should Become a Beta Reader?
Becoming a beta reader doesn't take much effort to get started. If you are an avid reader, then it really won't change much of your daily life as it is. If you fit the qualifications listed in this article and you have the desire to take on reading jobs, then you should follow the steps laid out here to become a beta reader.
Join writing communities, reach out to authors, and advertise your services to really stand out in front of those who would want to hire you. Make money doing something you love each day. This is a low-stress job that allows for an easy work/life balance. Take your work wherever you go and read along the way.
Beta readers are a main reason why so many books are able to get published each year. Join the movement to help make history with literature.
Related: Proofread Anywhere Review
---
We appreciate the time you've spent reading this post and your interest is not lost on us. Your thoughts, questions, or experiences related to the topic are most welcome. Each comment adds strength to our community. We ensure every comment receives our attention, and we take the time to provide thoughtful responses. Once again, thank you for being a part of this conversation. Click here to leave a comment.