11 Sizzling-Hot Ways to Get Free Starbucks Gift Cards
It's okay to admit it; Starbucks can be addicting! Much like the song of the siren represented in the logo, the company's coffee has a similar allure. There are many coffee lovers who enjoy their daily dose of Starbucks.
Looking for ways to get free Starbucks could be beneficial to your wallet. Let's be honest, purchasing a coffee from Starbucks can add up quickly and could eat away at your income due to the high cost of specialty drinks. While a drink here and there might not sound like a lot, over time, the cost of coffee could add up.
Since the early 1970s, Starbucks has been making waves in the coffee industry challenging other coffee companies to rise to the occasion to produce quality coffee. Starbucks has become a name most families are familiar with and associate with quality. The company's mission to produce coffee products that are beneficial to the customers is a top priority. If you are among those who love Starbucks, getting a free drink should definitely be a priority for you.
Thankfully, there are many ways to get free Starbucks gift card codes. If you want to take advantage of the free drinks you can get from the bean brand, take a look at this list I have created just for you. Free Starbucks would be a real treat for any coffee fan.
10 Easy Ways to Get Free Starbucks Gift Cards
Ditch the guilt that comes with each red charge on your credit card when you start buying your Starbucks with free gift cards.
1. Swagbucks
Swagbucks is an online platform that is known for rewarding members of the site for completing tasks. Members can join the platform for free and have access to opportunities to get free Starbucks. You can complete tasks like answering surveys, watching videos, searching the web, and playing games.
All of those completed tasks earn you SBs that are added to your account. Trade in those SBs for free Starbucks gift cards in the Swagbucks shop. When you sign up for a free Swagbucks account, you will also receive a $10 welcome bonus. Jumpstart your Starbucks intake with free money.
2. InboxDollars
InboxDollars is a members reward site that has been known for paying members for the time they spend completing simple tasks. You can expect to see tasks like surveys, gaming, couponing, and more. Give a few minutes of your time during your day to earn free Starbucks.
When you complete enough tasks, you can add up your points and request a payout in the form of a gift card to Starbucks. Signing up for a free InboxDollars account will also mean you are qualified to receive a $5 sign-up bonus. InboxDollars can be your key to getting free Starbucks gift card codes.
Related: How to Get Free Gas Cards
3. Use Cashback Apps
Find cashback apps that will give you free Starbucks for using their sites. There are many cashback sites that give you money back that you can use to buy Starbucks. Check out sites like Rakuten or Ibotta to begin earning cash back on your everyday purchases.
From grocery purchases to clothing purchases, you can earn back some of the money you spent. Turn around and use that money to purchase Starbucks gift cards and use them when you are ready.
4. Use the Starbucks App
The most obvious way to get free Starbucks today is by downloading the Starbucks app. Create your own account and use it when you make Starbucks purchases. Each type of drink you buy earns you a certain amount of points on your Starbucks account. Those points accumulate until you reach enough to redeem for your favorite drink. It tastes even better when it is free.
Related: How to Get Free Apple Gift Cards
5. Raise
Raise is a site that sells used gift cards for less. You can purchase full gift cards and buy them for less than face value. This means you can potentially buy a Starbucks gift card for enough of a discount that would cover the expense of a drink.
For example, a $25 Starbucks gift card could be sold for $20. Use the remaining $5 to get a free drink. Check the Raise site often to see what special offers come out for Starbucks.
6. Use Cash App Boosts
Create a free Cash App account to take advantage of the Cash App Boosts feature. Cash App Boosts can be activated on your account so that when you make a purchase, you automatically get a discount applied. This discount could be large enough to get a free Starbucks drink during your time of purchase.
Simply use the Cash App debit card attached to your Cash App account to receive the benefits. The Cash App Boosts change often so be sure to keep an eye out for new deals for Starbucks, coffee shops in general, and even the $100 cash Boost for setting up a direct deposit to the app.
Related: How to Get Free Money on Cash App
More Real Ways to Get Free Starbucks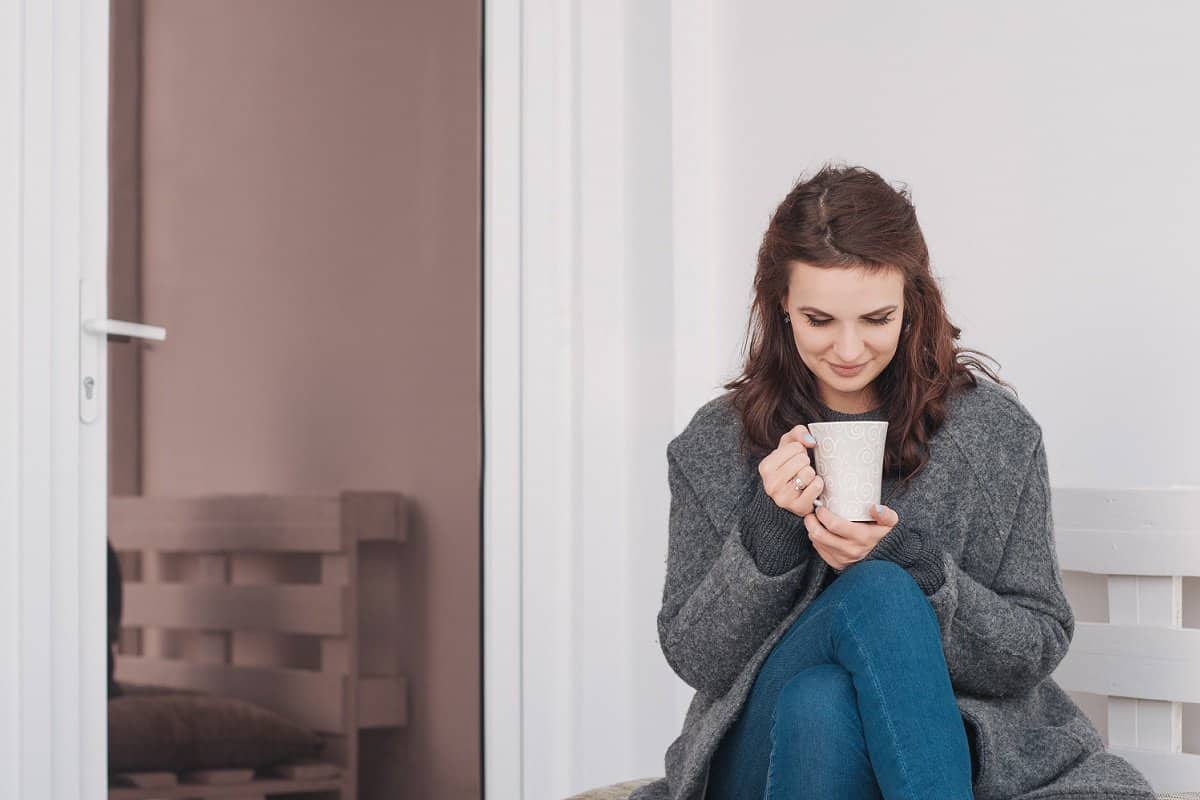 Start your day off right by learning how to get free Starbucks from the additional ideas listed here. Choose the best option for you to get your free Starbucks drink code.
7. Look for Coupons
The best way to get free Starbucks is to search around for coupons. Take a look online, in newspapers, or flip through magazines for coupons. Coupons can help keep costs low by offering specials like buy one, get one free deals. You can also find coupons that offer certain free Starbucks drinks at a specific time of the day (also known as "happy hour").
For example, some Starbucks locations will offer a free hydrating drink on summer afternoons or free puppicinos for the fur friends in your life. Whatever kind of drink you are looking for, there is likely a coupon out there that can help you get it for free. Check grocery store coupons, sign up for Starbucks newsletters, or partner with other companies that give gift card codes to Starbucks.
Related: Get Paid to Print Coupons
8. Apply for the Starbucks Rewards Credit Card
The Starbucks Rewards credit card can help you get your Starbucks fix often. Using your credit card earns you points toward a free drink. Apply for the credit card and use it every time you get your Starbucks.
For every $1 you spend at Starbucks, you earn three Starbucks points. Collect your points to redeem toward free drinks. After you make your first $500 in qualified purchases using your credit card, you will earn 4,500 bonus points. You can also use your Starbucks credit cards at other merchants to really increase your earning potential.
Related: Cash App Rewards
9. Ask for Gift Cards From Others
During the holidays, special occasions, or for your birthday, ask those who want to get you a gift for a Starbucks gift card. Even if you were given several small gift cards, you can use them all together to buy yourself a free treat from Starbucks. Make it known how much you enjoy Starbucks so that they remember for future reference what gift to get you.
10. Enter Your Birthday With Starbucks
Starbucks has a birthday special it gives to all members. If you share your birthday with the company, you get a free Starbucks coffee on the day of your birthday. Take advantage of getting a special drink on your special day.
You will have to become a Starbucks member at least seven days before your birthday in order to get your free drink. You can attempt to contact Starbucks to extend your offer if you aren't able to make it on your actual birthday.
11. Bring Your Own Cup
The company offers a $.10 discount and 25 Stars to Starbucks Rewards Members who bring their own clean, reusable cup. I don't know about you, but I have a favorite coffee cup that somehow makes any cup of coffee taste amazing. Combining that with a fresh cup of Starbucks is just icing on the cake. Over time, you can earn free coffee from Starbucks plus the savings you earn each time you use your own favorite cup.
Related: How to Get Paid to Drink Coffee
Free Starbucks Drinks Are Easier to Get Than You Think
If you try hard enough, you could really get your Starbucks for free instead of dipping into your bank account to make your purchases. While some of the ideas mentioned in this unique list could take time to earn your free drink, it is worth the time it takes to enjoy a drink from Starbucks.
Starbucks is a coffee giant that comes out with new drinks often. Find your new addiction or stick with your classic order when you go in for your free drink.
From couponing to birthday celebrations and even buying used gift cards, you can find a free Starbucks drink to enjoy. Starbucks tastes even better if you don't have to pay for it. Enjoy your Starbucks more by earning free gift cards starting today.