17 Fun Jobs that Pay Well Without a Degree
One of my favorite sites, KashKick, offers tons of ways to earn real cash online. If you're not already a member, give it a shot! Here are five things you can do to make easy money on the site:
Play games (up to $125 each)
Test apps (up to $125 each)
Buy lottery tickets (an easy $8)
Try popular brands (always changing)
Answer surveys (quick cash in minutes!)
Finding a job is an essential part of making a living. Without one, there is no means to survive in a world that requires money for the necessities. So why not find fun jobs that pay well and make your work life as fulfilling as your free time?
The average person will spend approximately one-third of their life working. Putting in hundreds of thousands of hours to make money is pretty substantial. It's only logical to think of ways to make work fun since you'll spend a huge part of your life doing it.
The question most people ask often is whether they can find these fun jobs without a degree. As a current work-from-home mom, I can tell you first hand there are many opportunities to land enjoyable jobs without a degree.
Our Popular Money-Making Offers
Sign up with each of the following companies to maximize your earning potential.
$10 sign-up bonus
Pays to take surveys, complete offers, shop online, and much more
100s of other paid tasks
Awards cash and gift cards
$5 sign-up bonus
Pays to play games, watch videos, answer polls, and much more
100s of other paid tasks
Awards cash and gift cards
17 Fun Jobs that Don't Require a Degree
With a world focused on applicants with degrees, it can be discouraging if you're looking for a job. Don't get discouraged! There are plenty of fun jobs that don't require previous experience or a college degree.
1. Personal Grocery Shopper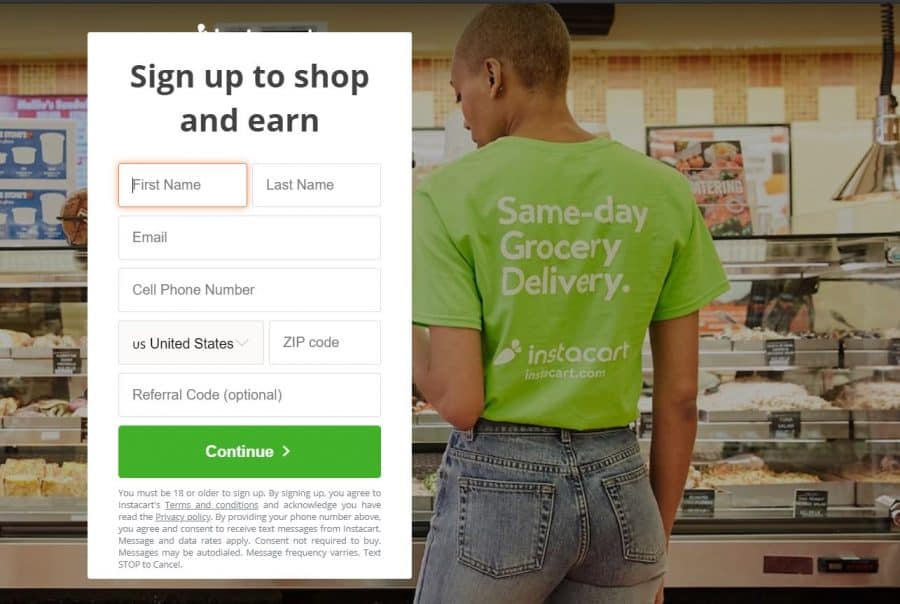 While researching fun jobs that pay well without a degree near me, I came across Instacart. The company offers the opportunity to become a personal grocery shopper for people in your area.
With Instacart, you have the ability to be a shopper only (Instacart employee) or a shopper and delivery worker (contracted position). Choose the best option that suits your lifestyle.
To get a job with Instacart, you must be 18 years old or older, pass a background check, be able to lift up to 40 pounds unassisted, and have legal authorization to work in the U.S. If you choose to take on the contracted role of shopper and delivery, you must also have reliable transportation.
The amount of money a shopper earns will vary based on location and number of orders accepted. Shoppers will be paid per batch of orders. If there are any tips given by customers, shoppers keep 100%.
Related: Best Delivery Drivers Apps To Make The Most Money
2. Fiction Book Proofreader
Becoming a proofreader of fiction books is a fun job that pays well. A degree is not required to start your career as a proofreader. Plus, it's fun to read stories for work!
Proofreading involves reading through fiction books and spotting any grammar and/or spelling mistakes. It is different from an editor in that you only look for the mistakes.
As a fiction book proofreader, writers send you their unpublished book for a fresh set of eyes to review. You read through their work, notate where there can be improvements, and send it back to them. Many proofreaders do this job part-time and make nearly a full-time income.
Caitlin Pyle is a proofreading guru who offers a free workshop for beginners. From her first steps to now making over $40,000 per year working part-time, Caitlin shares her secrets for others to learn from.
If you catch grammar mistakes in your friends' Facebook posts or cringe every time you see a spelling mistake in a professional magazine, proofreading might be a fun job for you.
Related: Best Proofreading Jobs For Beginners That Are Hiring
3. Respondent
Respondent.io is one of those entertaining jobs that pay well. It actually pays members an average of $140 per hour to participate in various studies. They are a market research company that needs real people to learn from.
As a respondent, you get paid to answer surveys. Whether it is a random poll or a survey with multiple questions, companies out there want to hear from customers and other professionals in order to move forward with their business endeavors.
Respondent.io is a company that connects those customers or professionals with big companies for research purposes. Simply create a profile on the platform, apply to the opportunities that interest you, participate in them, then get paid.
You can also get paid to refer friends and colleagues to sign up. All payments are made through PayPal. Respondent.io does collect a 5% fee on all incentives paid to members.
Related: Highest Paying Survey Sites to Join
4. Amazon Merchant
Making money through Amazon is quite a profitable business. There are numerous avenues you can take. One of the most popular ones, however, is to become an Amazon FBA merchant.
Amazon FBA (Fulfilled By Amazon) means that Amazon will pick, pack, and ship orders for you. There is no need for you to keep inventory on hand. The items you sell are held in a warehouse with Amazon and they take care of it all for you right down to the customer service.
With a new business in Amazon FBA, it's important to start on the right foot.
There is no degree required to get started with your own business through Amazon. The amount you can earn will vary based on how much time you're willing to spend.
Related: How to Invest in Amazon
5. Gaming Blogger
Talk about fun jobs that pay well without a degree, becoming a gaming blogger means you can make money just for playing games. While you try the latest games, take notes on all the things you enjoy about it. Then post the information on your blog.
Starting a blog is not challenging to do. Once you're up and running, you can get paid for sponsored posts, ads, and affiliate recommendations. All of these can bring in a stream of income for you as you power through your gaming and writing.
Bloggers can make anywhere from a couple hundred dollars per month well into the thousands based on their page views per month.
As a gaming blogger, you have the unique perspective to teach others how to play a game or entice them to purchase games by posting ads in your blog posts.
Related: How to Get Free PSN Codes for PlayStation Plus
6. Worm Farmer
Becoming a worm farmer is a low investment business opportunity that does not require you to have a degree to start. As a worm farmer, you can make money selling worms and selling the worm castings as fertilizer to gardeners.
If you are a beginner in the worm farming industry, you can follow this complete guide to start worm farming for profit.
While worm farming won't make you rich, it is a great way to earn a passive income with little effort. After getting your farm going, there will be less than one hour's worth of work to do every week to keep your worms making you money.
There are no required qualifications to start. Simply take the time to properly set-up your worm farm and grow your business each month.
Related: How to Make Money with Vending Machines
7. Slogan Writer
Slogan writing jobs are often entertaining jobs that don't require a degree. As a slogan writer, you can come up with catchy slogans others buy and make money off the royalties. Basically, every time your slogan is used, you get paid for it.
Slogans are used in various ways from billboards to t-shirts to business advertisements. Your slogan could be just what a company needs to connect with its customers.
There is no maximum of how many slogans you create. Slogan writers have been known to make hundreds to thousands of dollars on one slogan.
More Popular Money-Making Offers
Earn more money in your spare time with these reputable companies.
Free PayPal cash
Paid surveys and web searches
Earn easy cash back
Get paid directly to your PayPal
PayPal, Visa, Amazon, etc.
Pays you to do NOTHING (with SJ Pulse)
Simply install the software
Participate in paid surveys & studies
8. Dog Walker
Being a dog walker is one of the most enjoyable jobs without a degree. You can literally walk dogs around neighborhoods and get paid to spend time with man's best friend. Can't have dogs of your own? Get your puppy fix by hanging out with other people's dogs.
Care.com is a platform that connects dog owners with dog walkers. Instead of trying to advertise and market yourself, Care.com takes care of that for you. Schedule when you want to work and you could make up to $1,000 per month playing with dogs.
To sign up for this fun job, you must be at least 18 years old and be able to pass a background check. No degree is required. Simply create your profile on Care.com and start connecting with pet owners.
Related: Best Jobs that Pay $40 an Hour
9. Brand Ambassador
A brand ambassador is a fun job because you get paid to promote other products that you love while getting paid. When you stop and think of all the products you buy and how many people you refer the product to, you could be making a nice living.
Brand ambassadorship is one of those fun jobs that pays well without a degree. You get to work from home while promoting products to others that have made a difference in your life.
No degree is required to start making thousands from a product that helps people enjoy life.
10. Photo Editor
Fun jobs that pay well include photo editing jobs. A photo editor's job is to make edits to photos that a photographer requires. While photographers are busy taking the pictures, you as the editor will get all the picture proofs ready for them to deliver to their client.
Photo editors don't require a degree or previous experience in the photography industry. However, it is still important to learn editing skills.
Katie Rivera is a long-time photo editor and previous photographer. She offers a free online training video for beginners looking to break into the photo editing world. Her video offers insight into what you can expect to do in your job and what kind of money you can make.
Photo editors can make great money being part-time or full-time. Some photo editors report making roughly $30,000 per year up to $75,000 per year.
Related: Get Paid to Take Pictures with Your Phone
11. Graphic Designer
There are loads of things you can offer as a service to establish yourself as a graphic designer. From clothing to social media to professional brochures, graphic designers can do just about anything.
Graphic design requires quite a bit of practice to become a top earner. While a degree is not required, you still have to spend some time learning the systems, understanding your clients' needs, and finding ways to make your designs unique.
Additionally, take a look at Pinterest and other social media posts to see what is trending in colors, pictures, and fonts others are using. Make some templates based on what you see and begin showcasing your own designs to potential clients.
Related: Ways to Get Paid to Color
12. Virtual Assistant
A virtual assistant is like an office assistant, except your duties are completed without having to be in a physical office. This relaxing job that pays well can come with a variety of duties.
Being a virtual assistant can be as simple as checking emails for a client and responding on their behalf to creating newsletters and even helping in their business product creations. Some assistants also offer website maintenance, which ensures their clients' websites are always up-to-date and running smoothly.
Many virtual assistants start out making minimum wage. However, the more experience you gain or the more expertise you offer can drastically increase this wage.
Related: Best Service Business Ideas
13. Travel Agent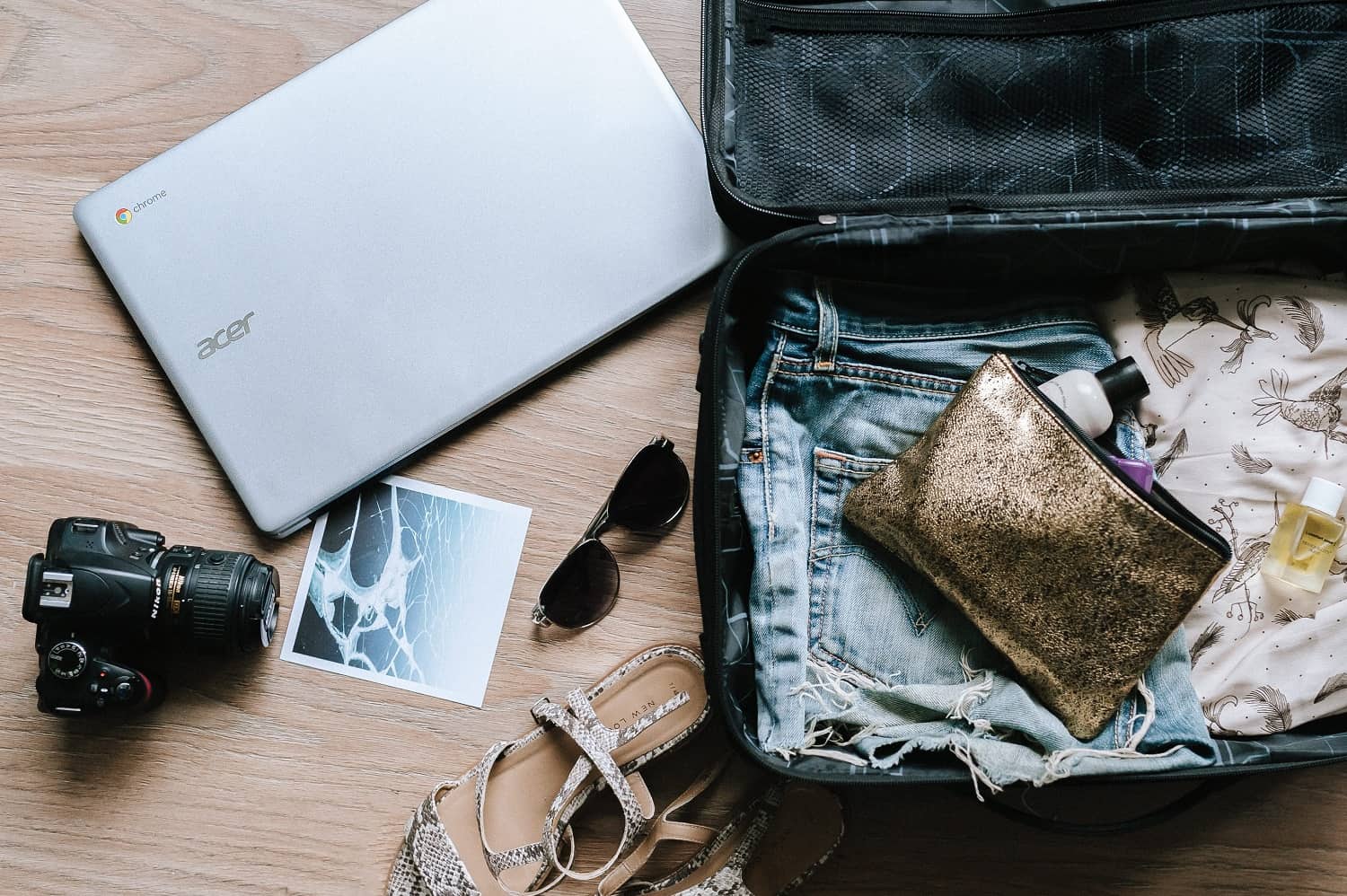 Being a travel agent is a fun job that pays well. You get to help others plan dream vacations and make a commission from doing so. If you have a strong imagination, this may even be a job that feels like you're on vacation yourself.
Some travel agents even get to travel to exotic places for free to try out the amenities of a new resort so that they can refer clients there.
Work from home as a travel agent in your home office and set the hours you want to work. Depending on the amount of time you want to spend working, travel agents can make around $40,000 per year and more.
You don't need a degree to become a travel agent. However, you do need to be certified to offer services. The Travel Agent Proficiency Test will test a beginner travel agent's basic knowledge. To register for the test to become a Certified Travel Agent costs $95.
Related: 100 Travel Blog Name Ideas
14. Theme Park Tester
The thrill that amusement parks provide to visitors can't be beaten. As a theme park tester, you can both enjoy testing rides and get paid to visit theme parks at the same time.
There are plenty of positions to work in a theme park including food service, gift shop cashier, ride attendant, etc. But becoming a paid ride tester is even more fun.
One of the best ways to earn money testing rides is to start your own amusement park blog. Describe the thrill of each ride, share the best restaurants and hotels in the area, and encourage others how to make the most of their time when visiting theme parks nearby.
15. Design Consultant
A design consultant can offer services in web design, fashion design, home design, and more. This job can be fun as you explore all the design possibilities your mind creates.
While there is no formal training or degree required to become a design consultant, the more experience you acquire, the more clients will be willing to work with you.
The important thing to remember is that you are designing for a client. Therefore, you need to meet their needs and wishes for what they are wanting to be designed.
Some design consultants make upwards of $80,000 just offering this service. Start your own consulting business and create your own fun job without a degree.
Related: Legitimate Car Wrap Advertising Jobs (+ Scams to Avoid)
16. Social Media Manager
An increasingly popular and fun job is the job of a social media manager. Clients spend hours trying to post, engage, share, and everything else that comes with social media in order to stay relevant and build their following. Handing off that time-consuming task to a social media manager is money well spent.
Offer social media managing services to those on Instagram, Facebook, Twitter, etc. and you'll find yourself making money in no time.
As a social media manager, you are generally responsible for creating and posting to various social media accounts. Additionally, clients might pay more for you to engage with other accounts' posts on their behalf.
A social media manager's salary varies based on the services and packages they offer. You can work on a daily contract basis or confine your work hours to Saturdays only in this industry.
17. Interior Designer
On your list of fun jobs that pay well without a degree, make sure to put interior design. An interior designer gets paid to be creative and have fun with joining color, decor, and function all in one.
Becoming an interior designer does not require a degree. You could join another company and learn with each project or you could build your own business using client testimonials to help you land jobs.
Without a degree in interior design, you can still make thousands of dollars per project. Find clients who need your unique eye for detail and concept for functional space. You can turn this job into a full-time career if you enjoy doing it.
Related: How To Make An Extra $1,000 A Month Online From Home
Making Money Can Be Both Fun and Rewarding
Fun jobs that pay well without a degree are not difficult to come by. While many require you to do most of the heavy lifting, you can still make a great deal of money doing something entertaining.
From consulting to worm farming to dog walking and more, there is no shortage of jobs available for individuals without a degree. The world is ever-changing; the job market requirements will also change possibly in favor of those without a degree.
Which one of these fun jobs are you looking forward to trying?
Related: How to Make $3,000 Fast
---