12 Saturday-Only Jobs When You Need to Make Extra Cash
Life is unpredictable both circumstantially and financially. Whether you just need to make extra money or your schedule only allows you to work on Saturdays, it is nice to have that flexibility knowing there are Saturday-only jobs out there.
No one wants to spend every hour they are awake consumed with work, but sometimes you just have to do what's necessary for you and your family.
You can find a wide variety of well-paid Saturday jobs in your area. The best part is that some of the jobs listed here aren't necessarily jobs you have to drive to. There are Saturday-only jobs that you can do from home or from wherever you want. It's all about finding the right opportunities that fit your lifestyle.
If you are in need of a job that you can only do on Saturdays, then you're in luck. With nearly a dozen options on this specially curated list, you are bound to find something that you can start doing to increase your income.
12 Saturday-Only Jobs to Earn More Money
Saturday-only jobs come in all sorts of opportunities. If you are willing to do the work, you can make any of the following ideas worth it for you.
1. Proofreader
A proofreader is someone who reviews written content for others before it gets published. There are few things more cringeworthy than having a publication get published or printed with glaring grammar or spelling errors. Shield clients from embarrassment by proofreading their material for them.
Get paid to proofread which only includes checking for spelling and grammatical errors. You would not be an editor making recommendations on improving the content.
If you aren't familiar with how to get started, check out Caitlin Pyle's free Proofread Anywhere webinar to learn what it requires, what to expect, and how to find clients. Set your own rates and schedule with clients to work only on Saturdays.
Related: Best Online Proofreading Courses to Start Your New Career
2. Jewelry Welder
Saturday-only jobs are difficult to come by. Many businesses need employees to be available throughout the week, as well as on the weekends. Even those that can accommodate workers who are only available on Saturdays, it's hard to give up your Saturdays when you want to explore or have fun with your family. One of the best Saturday-only jobs – one that pays well and won't take up too much of your time – is the permanent jewelry business.
A permanent jewelry artist welds bracelets, necklaces, or anklets onto their customers. This jewelry doesn't tarnish, and doesn't have a clasp, giving it the look of elegance. Permanent jewelry has become overwhelmingly popular in recent years, making the service in very high demand.
After completing permanent jewelry training online, you can offer your services on Saturdays to make the extra cash you need. You could make at least $2,100 for just 2 1/2 hours of work, meaning you'll only have to give up a small portion of your Saturday to make enough money to truly make a difference in your life.
Join LINKED Permanent Jewelry Training to get started in this new business. Once you have earned your certification, start offering your services right away to make money quickly. You can then take the opportunity to perform permanent jewelry on eager customers at birthday parties, bridal showers, ladies' nights out, and more.
Related: Full Review of LINKED Permanent Jewelry Training
3. Microblading Technician
A microblading technician makes great money. Microblading is a beauty technique performed on the eyebrow area of a person's face. Essentially, you are giving them semi-permanent eyebrows using your microblading skills.
If you only have time to take clients on Saturdays, then this is a great option for you. Microblading is one of the top well-paid Saturday jobs because you can make hundreds of dollars in just a few hours plus tips. Keep your clients happy so that when they need touch ups, they always think of coming back to you. More than likely, your clients will prefer Saturday appointments versus during a busy workweek.
4. Bookkeeper
Bookkeepers help businesses keep track of their income and expenses. Depending on the size of your client's business, you could get away with just updating their business expenses once per week. Follow a consistent schedule of updating their information every Saturday.
Bookkeeping on a Saturday would be ideal so that you would have all of the information for the week that just ended. And then the client would have updated reports every Monday when they return to the office.
Bookkeepers get to set their own rates and schedules, as long as they take on clients that don't expect them to be available during normal business hours. You can take on as many remote finance jobs as you can handle each week. Emphasize your work hours with your clients so that they know to only expect you to work on their business on Saturdays.
5. Instacart Shopper
Instacart offers flexible Saturday jobs for adults. As an Instacart Shopper, you would go grocery shopping for customers who place orders online. Follow their list of items they want from specific stores and shop for them. After you've completed their shopping list, you would deliver the groceries right to their door.
Instacart pays shoppers a set fee per order based on the number of items, types of items, and driving distance plus 100% of any tips customers send to them. Specify your availability schedule for Saturdays and get paid to shop for any orders that become available in your area.
Related: Best Online Jobs for Introverts
6. Freelance Writer
As a freelance writer, you have the ability to create your own schedule. If you can only work on Saturdays, then you can do exactly that. As long as you are meeting client deadlines for when they need the work submitted, your schedule doesn't matter to them.
Freelance writers don't need a degree; they simply need to know how to write and have a firm grasp of the English language. Get paid to write blog posts, email sequences, SEO, website content, or social media content. Connect with clients who are looking for your expertise and partner with them to be their writer. You can set your own rates and hours and let your clients know you only work on Saturdays.
7. Photographer
Photography is a big money maker in certain industries. For example, wedding photographers make a decent income and the majority of weddings take place on Saturdays. This is the perfect Saturday-only job if you are interested in getting paid to take pictures.
Whatever you decide to focus on, photographers get to set their own schedules and rates. The more experience you gain, the more you can charge for your photography services.
If you don't have enough Saturday hours to both take the pictures and then edit them, you can also consider becoming a photo editor. In this position, you would contract with a photographer to edit the photos they take. Work out a schedule that allows you to work on Saturdays only.
8. Product Tester
Product testers can work any days of the week they choose. As a product tester, your task is to try out new products that haven't hit the market yet. You would need to try the product out for a certain length of time and then provide feedback based on your experience using it. This could be new cleaning supplies, shampoo, beauty products, or even clothing from companies like SHEIN.
Find opportunities to become a product tester through sites like Opinion Outpost. Simply fill in some information about yourself so that you can be matched with the right product testing opportunities. Get your first assignment and complete it on the upcoming Saturday. You can get paid by Opinion Outpost by exchanging points for completed product testing assignments for gift cards to Amazon, MasterCard, or a deposit to PayPal.
Related: Is the $750 SHEIN Gift Card Real or Fake?
9. Niche Site Creator
Niche site owners make money by consistently publishing content to their websites to draw traffic. This traffic then makes them a passive income through ads and/or affiliate links. Content marketers can work whenever they want, meaning they can choose to write and upload content only on Saturdays.
There is some work at the beginning of setting up a niche site. After everything is up and running, you can go down to working on your site less and even scheduling out articles to publish for you on a scheduled day and time. Do the work on Saturdays but reap the rewards all week long as a niche site creator.
10. Interior Designer
An interior designer position is a perfect option for Saturday part-time jobs. Take on as many clients as you can handle and be upfront about the days of the week that you work. You can spend your Saturdays in their homes helping them make their space exactly how they want it to look.
Interior designers get paid for their expertise and make a space functional, aesthetically pleasing, and comfortable. Find clients in your area, partner with real estate agents, or advertise your services on social media. Work as an interior designer each Saturday to pad your bank account.
11. Event Coordinator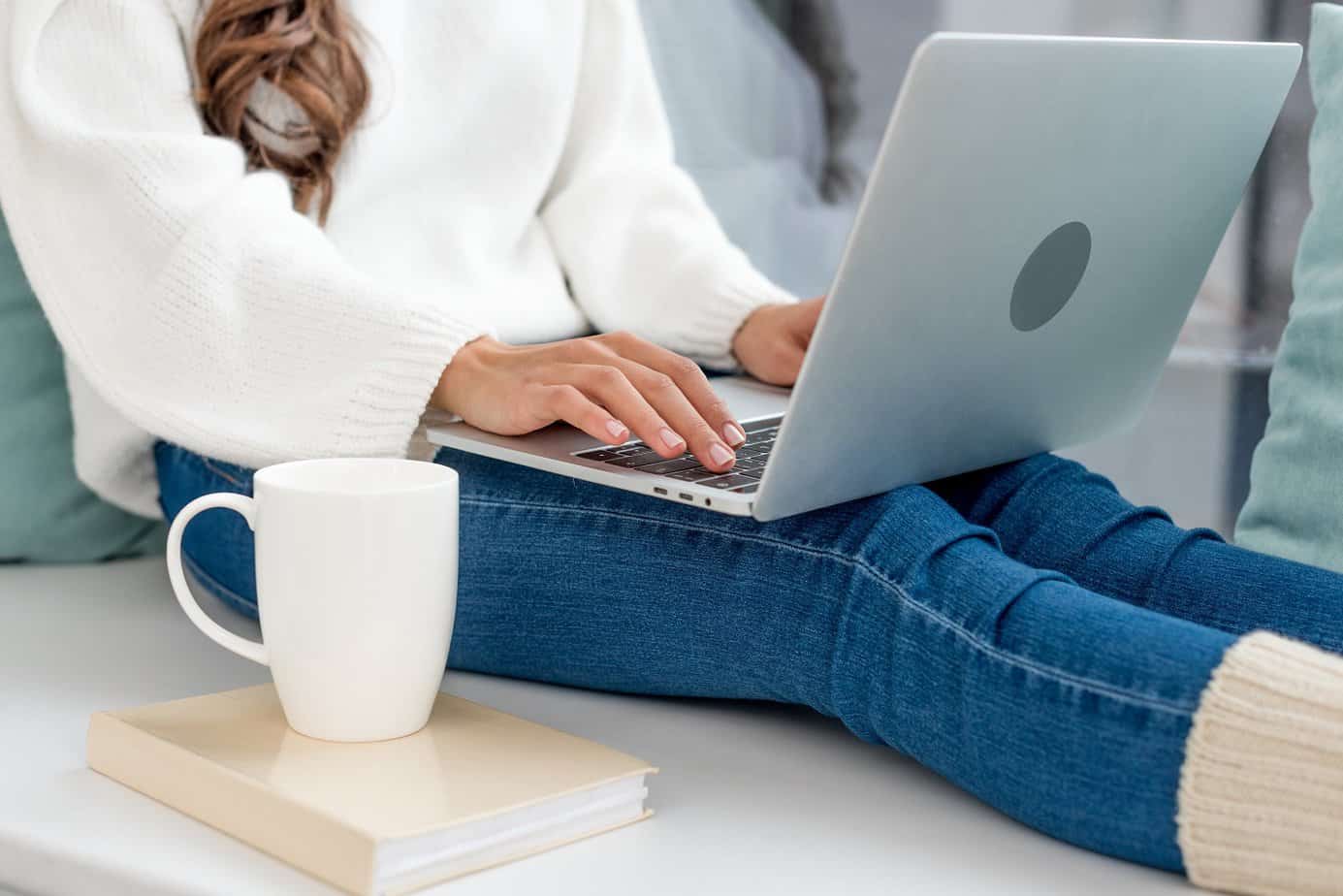 When you look up "Saturday jobs near me", you will likely come across positions like event coordinator jobs. As an event coordinator, you would be responsible for coordinating all of the moving pieces to make an event run smoothly and successfully. Celebrations such as weddings, birthday parties, retirement parties, anniversary events, community events, and so on require an event coordinator.
You get paid to host these events and take the stress off of the people who will be enjoying them. From food, drinks, entertainment, and down to the daily schedule, you would be the point person who puts things together. Do this as your own event business or find employment opportunities with other event companies. Many events take place on a Saturday so it is safe to say you would still be busy even if you only have Saturday availability to work.
12. Eyelash Technician
A common Saturday-only employment opportunity includes becoming an eyelash technician. As an eyelash technician, you would be responsible for helping people feel like their best with a beautiful set of artificial eyelashes. Most people work Monday through Friday so they are likely going to want to book their eyelash appointment with you on a Saturday.
Partner with nail or hair salons to be their in-house eyelash technician on Saturdays. Each eyelash appointment can take one to two hours, so you can easily fill up your day with clients. Charge your base rate and accept tips to really make some extra cash.
Related: How to Become a Makeup Artist Who Actually Makes Money
Saturday-Only Jobs Can Be Lucrative and Rewarding
Regardless of the reason why you are seeking Saturday-only jobs, you can see from this list how many opportunities are available for you to try. Take on one or more of the ideas listed here and see which job fits your likes and lifestyle the best. Once you figure out which job you like best, then you can really make some meaningful money from it.
Saturday-only jobs can be both rewarding and lucrative. Consider all of the options available to you to make Saturday the best work day of the week.
---