How to Get Paid to Take Pictures With Your Phone
One of my favorite sites, KashKick, offers tons of ways to earn real cash online. If you're not already a member, give it a shot! Here are five things you can do to make easy money on the site:
Play games (up to $125 each)
Test apps (up to $125 each)
Buy lottery tickets (an easy $8)
Try popular brands (always changing)
Answer surveys (quick cash in minutes!)
It's embarrassing to admit, but I actually have thousands of pictures stored on my phone. Some pictures are just different angles of the same thing or person. It might be silly, but I just can't seem to part with them.
Seeing that number slowly increase week to week got me thinking, "Can you get paid for taking pictures?" Sure enough, I found the answer to that question is a yes! There are several apps and sites out there that will pay you for your pictures.
During my research, I found out how to get paid to take pictures. You might be surprised to learn the many opportunities out there. Start making some extra money from pictures you've taken and turn your passion into cash.
Our Popular Money-Making Offers
Sign up with each of the following companies to maximize your earning potential.
$10 sign-up bonus
Pays to take surveys, complete offers, shop online, and much more
100s of other paid tasks
Awards cash and gift cards
$5 sign-up bonus
Pays to play games, watch videos, answer polls, and much more
100s of other paid tasks
Awards cash and gift cards
What Kind of Pictures Sell?
Before growing your brand around a specific type of picture, be sure to do research to make sure your style and subject are in demand. Take a look around the internet to see what kind of images the large and mid-sized publications use for their sites. Those pictures have to be licensed, and you could be a photographer they purchase from in the future.
Food
Family life
Action photos
Home office
Technology
National parks
Monuments
Nature
10 Ways to Get Paid to Take Pictures (with a Smartphone or Camera)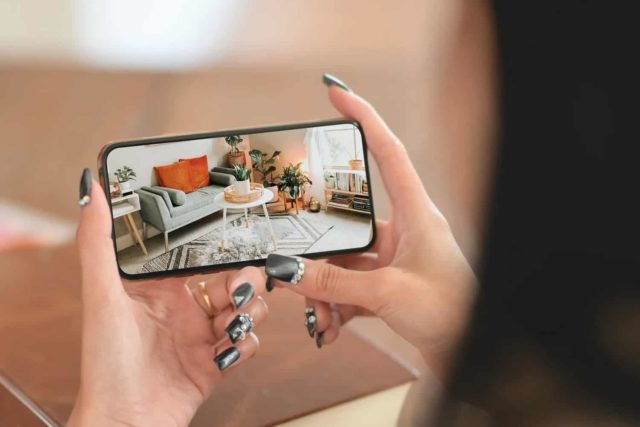 Companies and people look for pictures to purchase as art pieces or to use as stock images for their own websites. Either way, there is no shortage of ways you can make money selling pictures.
1. Sell on Shutterstock
You don't have to be a pro at taking pictures to sign up and make money selling on Shutterstock. It is one of the best sites to start with and is a popular place where others go to download images. Therefore, the chances of your pictures being seen are higher on this platform.
To make it easy to sell, there is also an app you can download that makes it faster for you to upload pictures straight from your phone. It's a convenient way to get paid to take pictures with your phone. As your earnings increase over time, so does the amount you get paid per photo as well.
Related: How to Make $500
2. Sell to Publications
I am sure you've seen many publications credit their pictures with Getty Images. It is one of the more popular sites to sell pictures for money. In order to start with iStock- Getty Images, however, you do have to apply.
Once you are accepted onto its platform, you have access to over 1.5 million users. This access means more eyes to come across your work. You get paid royalties that range from 15% to 45%. It is a fairly competitive platform so you want to make sure you are uploading your best pictures.
Related: How to Get Paid to Attend Events
3. Upload to EyeEm
EyeEm is one of those apps that pays you for taking pictures. It is meant for those who are looking for a quick and easy way to sell photos online.
The app actually does most of the work for you: it scans your camera roll images and picks out the highest quality photos. You get the final say in which pictures you actually want to sell. This protects any personal images you might have.
Because of the convenience and how much work EyeEm takes off your plate, you only profit about half of what your pictures actually make.
Related: How to Get Paid to Color
4. Download the Foap App
Apps that pay you to take pictures include the Foap app. Simply upload your photos and start making money. Foap pays half of the price of what your picture makes.
Foap offers a special feature that tells you what kind of pictures companies are looking for so you can take photos that will actually sell. If your picture is chosen by a company in this section, you get a bigger payout.
Related: How to Make Money Drinking Coffee
5. Start a Blog
If you want to get paid directly and not have to worry about other companies taking their profit from your pictures, consider starting a blog. You don't necessarily have to have a photography blog; you can sell images on your blog for any niche such as parenting, food, pets, and more.
Blogs are a great option because you can control the content on your site and better display your images how and when you want. There are many options to accept payments on your site as well.
More Popular Money-Making Offers
Earn more money in your spare time with these reputable companies.
Free PayPal cash
Paid surveys and web searches
Earn easy cash back
Get paid directly to your PayPal
PayPal, Visa, Amazon, etc.
Pays you to do NOTHING (with SJ Pulse)
Simply install the software
Participate in paid surveys & studies
6. Take Pictures for Family and Friends
If you want to sharpen your camera skills or diversify your skills, consider taking pictures for family and friends. In return for them being test subjects for you, offer reduced pricing or ask for a testimonial about your services.
People who research photographers will choose one who has great reviews. The more reviews and testimonials you can get, the greater your chances of attracting high paying clients. If larger paying clients aren't your thing, you can always rely on the service of being a family and friends photographer.
Related: How To Make an Extra $1,000 a Month
7. Offer Real Estate Photography Services
Real estate will always be around whether it is to sell homes, businesses, or other buildings. That being said, there could be a major need in your area for a real estate photographer. Consider reaching out to local real estate offices and offer your photography skills as a service to them.
Doing real estate photography means you would be taking pictures of the inside, outside, and all areas of a home or building. Selling is the number one goal so your pictures would have to portray everything the buyer would get with their purchase.
If you don't have experience in this area yet, you can offer your services at a discounted rate and look for feedback from the real estate office on how you can improve for the next opportunity. Keep good relationships with the real estate agents so they keep coming back to you for future listings and you can continue to get paid to take pictures.
Related: How to Get Paid for Your Ideas
8. Sell Pictures on Etsy
Etsy is a great place to start a shop and put up unique items for sale. Those unique items include selling pictures. Some of these pictures can even be used as art pieces in someone else's home.
In addition to selling art pictures, you can also get paid for selling stock photos. There are Etsy shop owners who actually sell pictures of their everyday lives. Bloggers often look for stock images to use for their site, which can include pictures of families, home offices, crafts, cookware, and more.
Related: Best Things to Sell on Etsy
9. Start an Instagram Account for Your Dog
There are plenty of Instagram influencers who make money sharing pictures of their vacations, clothing, and favorite makeup. Did you know that there are others who make money recommending products and services for a dog?
Your dog can become the next canine influencer if you can take and upload pictures to share. Build your dog's following and soon you can get paid to take pictures of your dog and his fluffy friends.
Related: Dream Jobs That Feel Like Vacation
10. Take Pictures of Your Receipts
Ibotta is a well-known app people use to get cash back on purchases they've made. Typically, you can make cash back from your grocery shopping. Ibotta offers several types of cash back opportunities each week.
Simply take a picture of your receipt, upload it on the app, and select the items available for cash back. Within 24 hours, your account is credited with money. This is such an easy way to get paid to take pictures with your phone.
Related: Ibotta vs Rakuten: How Are They Different?
Start Your Fun Business and Get Paid to Take Pictures
Taking pictures can turn into a lucrative business or side hustle. Have some fun with it and get creative with the images you capture. What you think might not be worth much could be exactly what someone else is looking to add to their collection.
From stock images to art pieces to receipts, there are many ways you can get paid for the pictures on your phone. You don't necessarily need an expensive camera to start out. However, the more high-quality images you can capture, the more people will be willing to pay.
Start learning which ways will benefit you the most and practice your skill. In no time at all, you could have a lucrative, fulfilling side hustle taking pictures with your phone or camera.
---