10 Best Online Jobs for Introverts (to Escape Social Anxiety)
Try Bingo Cash, the ultimate bingo app for turning your skills into extra cash while enjoying colorful and engaging head-to-head matches. Win up to $83 per game and experience the classic bingo thrill in the comfort of your own home. Test your daubing skills and become a big winner today!
Bingo Cash™ is FREE to download and play! However, cash tournaments are not available in the following states: AZ, IA, LA, SC & WA.
Do you dread the final moments before clocking into each workshift, and feel a sense of anxiety not knowing what the day will hold? Experts typically refer to this personality type as introversion.
Trust me when I say your feelings are normal. I have been an introvert for as long as I can remember. Entering unpredictable situations like work always left me feeling the same–anxious and uncomfortable.
When I started my first job in a restaurant, I thought that everyone struggled with the same feelings. Years later, I realized that we are all different and that some people thrive on socialization while others like me excel best in a work-from-home environment.
The world has changed drastically when it comes to finding work opportunities that fit different lifestyles. As someone who gets anxious having to report to an office setting, being able to work from home is life changing. Even more, it is a confidence booster to now have firsthand experience in a variety of amazing online jobs for introverts.
As a fellow introvert, I know that you would truly thrive by working from the comfort of your own home. Reporting to an office where you're forced to interact with others may negatively impact your mental health and create a feeling of anxiety for you.
If you are someone who needs a job where you can work alone and be in your own comfortable environment, I feel your pain. That's why I'm sharing the best online jobs for introverts with anxiety that I've personally researched and tested.
One of my favorite sites, Swagbucks, offers tons of ways to earn real cash online. If you're not already a member, give it a shot! Here are five things you can do to make easy money on the site:
Play games (up to $322 each)
Test apps (up to $150 each)
Submit receipts (easy cash)
Shop at your favorite stores (up to 10% back)
Answer surveys and polls (quick cash in minutes!)
Our Popular Free Guides
How to Start a Permanent Jewelry Business - If you are patient, have social skills, and love interacting with others, then a permanent jewelry business may be for you.
How to Become a Sleep Consultant - Help parents and babies, and be the difference for families worldwide who are desperate for more Zzzs in their life as a sleep consultant.
How to Become a Proofreader - There are five basic steps to working from home as a proofreader. As long as you're willing to put in the work, you can become a proofreader!
10 Online Jobs for Introverts That Are Easy to Start
There truly are many great jobs for introverts with anxiety. Just imagine waking up each morning knowing that you don't have to work with anyone and can work from wherever you choose.
These positions can ultimately help you escape your awful 9-to-5 job, feel comfortable in your work environment, and ultimately improve your mental health. And these options have the potential to pay a lot of money over time.
1. Proofreading Jobs (My #1 Pick for Introverts)
Both natural and learned proofreading skills open up endless opportunities to find online jobs for introverts. A proofreader simply reviews the written work they receive from a client and makes sure there are no spelling or grammatical errors. This is especially important to do before content goes to print or gets published online.
As a professionally trained proofreader, you can offer your services to any number of clients. You can partner with authors to proofread their books before they go to publishing. You can also partner with businesses that want their marketing materials proofread. Choose what you want to proofread, who you want to work for, and the hours you want to work.
Before this blog covered my family's income needs, I worked as a proofreader online. It was an amazing time of learning and growth for me. I could complete all of my work from the comfort of my couch, and each piece of content I proofread added to my personal bank of knowledge.
Proofreading is amazing an online job that I would recommend to any introvert who enjoys reading and researching the intricacies of the English language. As long as you can pick out spelling and grammar errors while combing through content, you can learn to become a proofreader!
Get started by joining Proofread Anywhere's free webinar to learn what this introvert job is all about.
Related: How to Become a Beta Reader
2. Freelance Writing (Easy for Introverts to Break Into)
Freelance writers are commissioned to compose all kinds of text for clients. In this ideal introvert job, you could specialize in blog posts, email sequences, ads, technical articles, short stories, and much more.
Whatever you feel is your best skill, start by marketing your writing services for that. Find clients and businesses who need writers for their marketing purposes and charge them for your services.
I consider freelance writing as one of the best jobs for someone with anxiety or depression because you get to make your own schedule and choose your own rate. You are in a position of control over your income. For someone struggling with social anxiety and/or depression, control seems to be something that is hard to come by.
You can be successful as a freelance writer so long as you have internet access, a good handle on the English language, and are willing to acquiesce to client desires. Create a freelance writing portfolio to showcase your writing skills to get started.
3. Virtual Assistant (No Experience)
Virtual assistants play a major role in a business's everyday operations. Although you might be more familiar with the traditional assistant jobs that require you to go into an office setting, virtual assistants do not. You can serve clients from all over the world while setting your own schedule and rates.
As a virtual assistant, you may be asked to perform a variety of duties like responding to emails, scheduling meetings, drafting meeting notes, etc. It is a good idea to have one or two specific skills that you specialize in to market to potential clients. This would entice clients to hire you if they need help in that specific area that you specialize in.
There are a variety of virtual assistant training courses to choose from that cost infinitely less than a college degree. Choose a line of business that fits your specific skillset as an introvert. Learn how to grow with clients and excel in your career as a virtual assistant.
More Introvert Jobs That Pay Well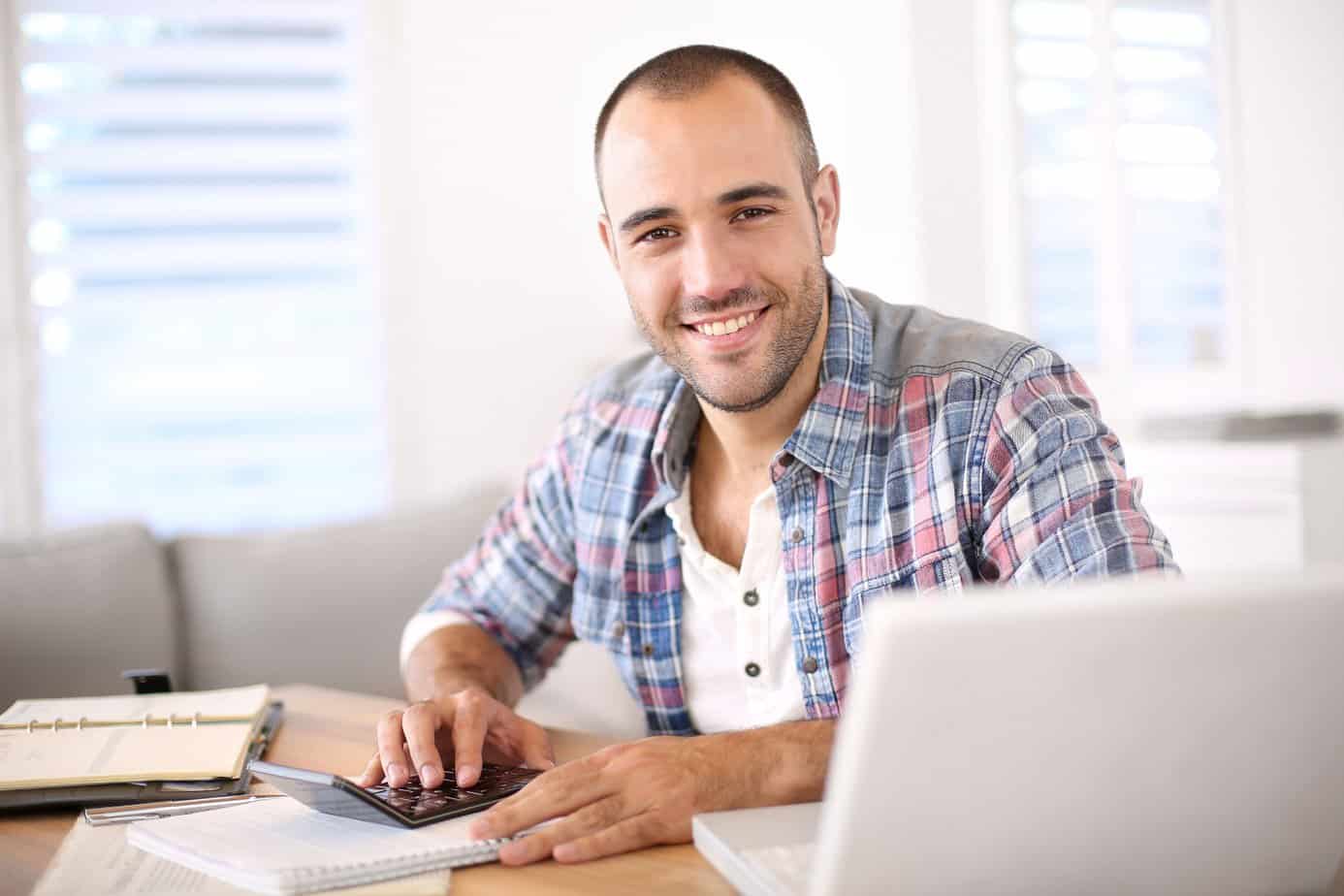 If proofreading and freelance writing require too much knowledge in English grammer (its not that bad, I promise), and becoming a virtual assistant sounds too broad, here are some additional introvert-friendly jobs to consider.
4. Bookkeeping
As a bookkeeper, you would be responsible for keeping track of a business's income and expenses. Enter the data frequently, keep updated expense reports, notate any losses, and bring any discrepancies to your client's attention. Bookkeepers play a key role in helping a business manage its finances and grow.
To be a bookkeeper, you need to have great attention to detail and knowledge of how to use the software your client uses to track expenses. The best part is you don't have to report to an office; you can work from the comfort of your own home and set the hours that you want to work. There is plenty of opportunity to build a work-from-home career in finance as a math-loving introvert.
5. Selling Photos Online
If you have a hobby of taking pictures, you can certainly sell photos online for income. Stroll local rivers for scenery shots, take pictures of events you attend, or specialize in flower pictures. There is no limit to what kind of pictures you can take to sell.
There are always customers out there looking to add to their collections. You could be the type of photographer they are looking for. Upload your pictures to your website for sale, post them on social media, or partner with an agency to sell them for you.
Take a photo editing course to improve your photos. The more you put into your career choice upfront, the more you can expect to earn in the future.
Related: How to Become a Photo Editor
6. Social Media Managing
Social media managers handle clients' social media accounts. This would include posting for your clients, engaging on other accounts as if you were the client, and reviewing analytics to make marketing improvements. Social media can be a big money maker or a huge marketing strategy for certain businesses. Clients often don't have enough time to handle their own social media accounts. That's where you come in.
Partner with clients or brands that you like to boost their exposure online. You can set a schedule that works for you to post and engage online. It all happens from the comfort of your own home or wherever you want to work. Social media managers can take on several clients in order to boost their income. You set the rates you want to make.
7. Start a Niche Site for Fellow Introverts
Starting a niche site (often called a blog) is one of the best jobs for someone with anxiety and depression. You could use your website as a way to journal your experience with anxiety and/or depression and share the books, products, and activities that help you to cope.
This niche site could also be used to help others who might be struggling. They can learn from you and understand they are not alone. You can also share tips with them to help them manage their anxiety outside of medication.
Personally, I made money offering proofreading and freelance writing services to clients while growing my own niche site. At the time, it felt like a long drawn-out process, but I would spend those same three years of hard work all over again knowing the amazing outcome ahead!
Make money with your website by incorporating ads into your articles. Each time someone visits your site, you get paid for their views and clicks on the ads.
You can also include affiliate links and get paid for advertising other businesses' products. A commission is paid to you for each sale that is made using your affiliate links.
8. Transcribing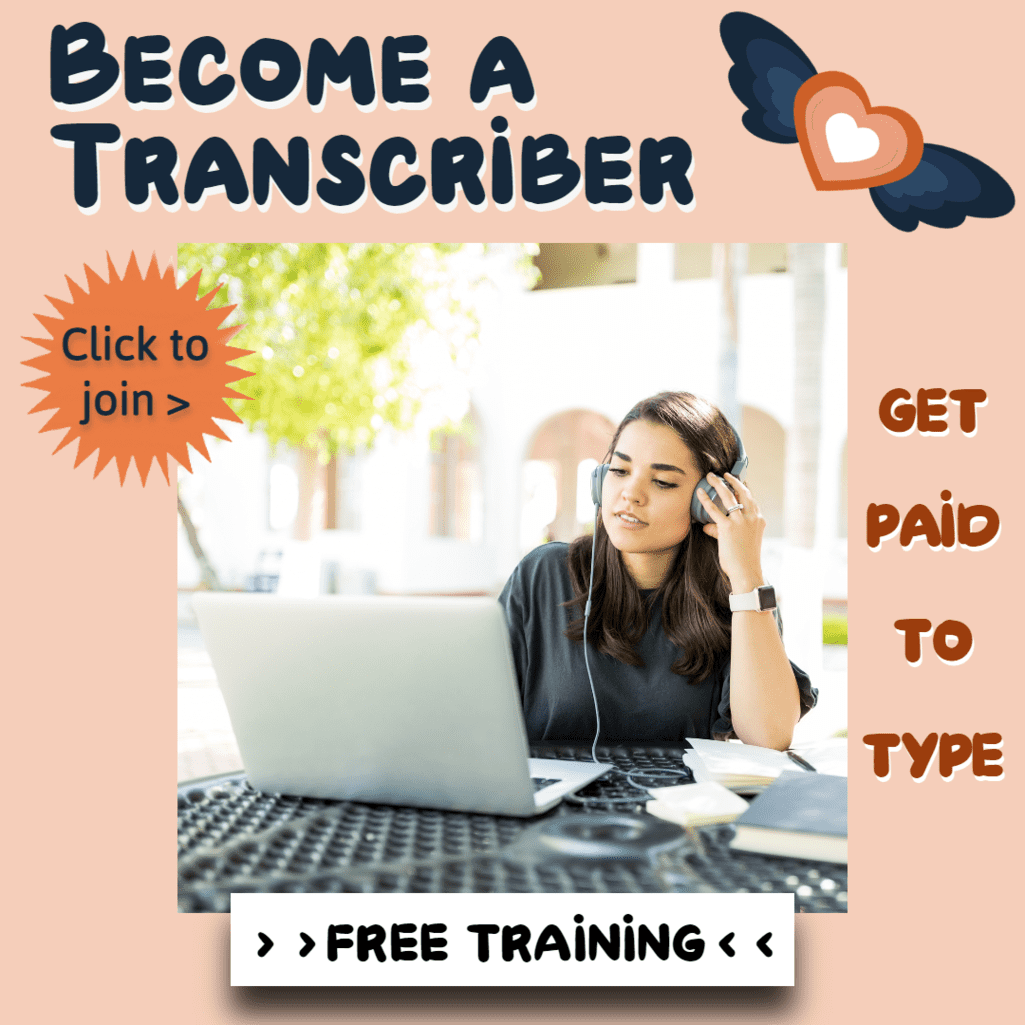 Transcriptionists get paid to listen to audio and type it into written content. This is one of the top online jobs for introverts because you don't have to talk to anyone. Simply accept your audio assignments, transcribe them, and turn them in. Your conversations with clients or transcription agencies can happen through email.
A transcriptionist provides an alternate method to consume content. Think of people who are hard of hearing or cannot hear at all; a transcribed version of audio would allow them to still enjoy the content at their level.
Set a rate that you are comfortable with making for your transcribing services. You can get started by taking a transcription course online and learning how to build a thriving business in this lucrative industry.
9. Graphic Designing
Graphic design is all done from a computer so it would be easy to find a graphic design job you can do from home. If you have the skills to design a wide variety of graphics, edit images, create logos, and produce creative imagery, a graphic design business could be exactly what you need.
Start your own venture and build your business with graphic design services. There are all kinds of businesses that need this type of skill integrated into their marketing strategies.
Create designs based on your clients' needs and desires. Get creative and use your skills to make money from home. You can eventually build an online store of your own selling digital products to create additional passive income.
10. Become a Website Designer
Website designers can make a solid income from home creating and maintaining websites for clients. From family-owned businesses to large corporations, website designers can be the link that connects potential customers to the company with catchy webpages, enticing content, and working links.
If you are comfortable with graphic designing and creating websites, this could be a lucrative career for you. Be your own boss by finding your own web design clients or partnering with companies that allow their website designers to work from home.
Since all of your work will essentially be from a computer, you just need to have a stable internet connection and a laptop to complete your work. Website design projects can bring in thousands of dollars if you work for yourself.
Related: How to Become a Filmmaker Without Going to Film School
Introverts Can Be Successful Working Online
I truly believe that anyone can be successful in a role they feel comfortable and confident in. If employees are uncomfortable, their production naturally goes down.
Finding online jobs for introverts guarantees that you will be more confident in your skills if you are comfortable in the space you perform your duties.
Finding an online job is getting easier and the world is also becoming more friendly toward online entrepreneurs. Whatever path you choose to take, you can live a fulfilled life working online.
I think Proofread Anywhere's free webinar was one of the first classes that gave me confidence in my abilities to build an online business. I'm so grateful for everything I've learned along this amazing journey as a work-from-home introvert!
Being an introvert doesn't mean you have to be limited in your career choices; your future and income are totally up to you.
Related: The Best Work From Home Jobs that Are Hiring Immediately
---