LifePoints Review: Scam or Legit Survey Site?
We foster relationships with brands we use and trust. The testimonials on our site represent real experiences, but they don't guarantee you'll achieve similar results. When you make purchases through our links to our partners, we may earn a commission. Your support helps us continue this work. You can read our full disclosure here.
About a year after graduating college I was looking to increase my income. The semi-annual raises I received were nice but I wanted more, so I started looking at side hustle opportunities.
This was almost 10 years ago so information about side hustles and making money online was very scarce. That's when I first stumbled on a handful of opportunities to take surveys and I took advantage!
Survey-taking is what you envision when thinking about a flexible side hustle that has great perks. You can:
Work when you want
Earn as much as you want
Work from home
I started taking surveys in my spare time for a few hundred dollars per month in extra income.
Today, there are tons of survey sites to choose from to help you boost your income. In this article, I will review the survey site LifePoints (formerly known as My Survey).
LifePoints is a user favorite among survey companies. Keep reading to learn all about the company, how to get started, requirements, pay potential, pros, cons, and much more.
LifePoints Review: Summary and Quick Facts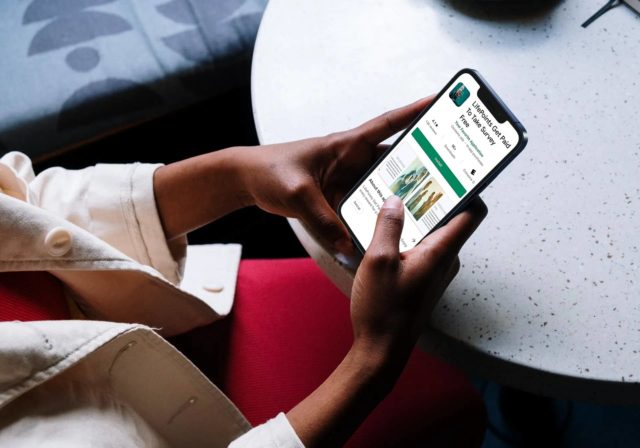 LifePoints is a market research company that rewards its users for taking surveys.
It has awarded $22 million dollars in one year alone!
Here's what you can come to expect from LifePoints.
Pros:
Free to join
10-point bonus for joining
Paid to share your opinion
Fun bonus opportunities to earn more rewards
Cons:
Calculates earnings in points
Limited survey opportunities in some demographics
Exchange points for free gift cards only
No referral program
Not a full-time income opportunity
Trustpilot Rating: 4.2
Our Rating: 4/5
What is LifePoints and How Does It Work?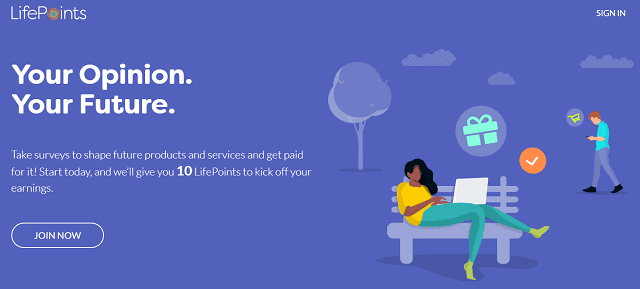 LifePoints needs help conducting market research and is willing to pay consumers for their honest opinions to get information.
First, sign up to join LifePoints. Then, complete your profile. Lastly, complete surveys.
1. Sign Up for LifePoints
The signup process is easy and you get a 10 point reward upon successful registration and email verification.
You can complete the process in under 2 minutes.
During signup, you will get paid to answer questions about your background, ethnicity, income, household, and then set your username and password. Then you will gain full access to your dashboard where you can navigate the site to complete surveys, review bonus opportunities, and redeem your points.
2. Complete Your Profile
Completing your profile is important because it will help match you with the correct surveys based on your background and lifestyle.
3. Take Surveys
Navigate to the Surveys tab to access the survey offers.
The Surveys page even has your points progress along with a gauge showing how many more points you need to earn until the next rewards milestone.
4. Get Paid
LifePoints accumulates your earnings in points.
When you complete a survey, you will earn points to later redeem for gift cards.
It offers a huge library of different gift cards; the most popular are:
Best Buy
Amazon
eBay
Kohls
Macy's
It takes 550 points to reach $5. Within five minutes of joining the site and completing your profile, you will already be at 20 points.
A 75-point survey takes about 10 minutes to complete, but each survey will vary on the time required and pay rate.
Other Ways to Make Money on LifePoints
Taking surveys is just one way to make money using LifePoints. Try these additional tasks to earn more.
Community
LifePoints has a Community section on its website that offers other cool ways to get rewarded for your opinion.
For example, there are several competitions to win 25 LifePoints.
Diaries
Diaries require you to record your behaviors and habits in exchange for points.
Product Testing
To make money testing products, LifePoints' clients will mail products to you that you will test and answer questions about.
Anybody can earn with LifePoints as there is no skill or experience required.
Best Alternatives to LifePoints
LifePoints is one of the higher paying survey sites, but it's not necessarily the best one out there. These LifePoints alternatives are worth signing up with, too.
Swagbucks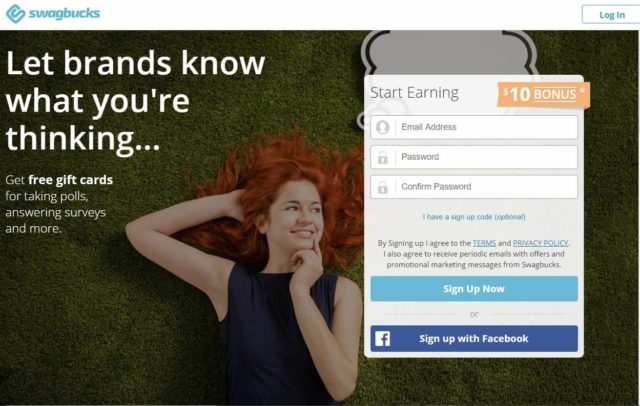 Swagbucks has it all.
Get paid to:
You will have tons of opportunities to earn at your own pace from the comfort of home.
Swagbucks has a referral program that rewards you for sharing the platform with family and friends on top of a $10 bonus for joining.
You can read more about it in my Swagbucks review.
Branded Surveys
Branded Surveys rewards you with a $1 signup bonus upon joining and completing your profile. Once you've registered, you will have instant access to the surveys you prequalify to take. You can sort through the offers to pick the best ones you want to complete.
Each survey is tied to a specific dollar amount and your earnings accumulate on your dashboard. Once you reach $5 you can cash out via PayPal or choose from a variety of gift cards.
To learn more about the company, read my full Branded Surveys review.
InboxDollars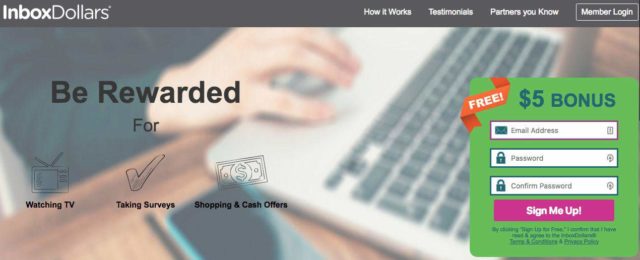 Lastly, InboxDollars is a fun survey site, similar to Swagbucks.
You have the option to complete a bunch of different activities for the chance to earn cash.
You will earn a $5 bonus upon signing up and once registered, you can navigate through the site to complete offers.
InboxDollars has paid out over $50 million dollars to its members so far!
LifePoints Q&A
Still have some lingering questions about LifePoints? Here are some common questions that you might have.
1. Is LifePoints Legitimate?
Yes, LifePoints is legit! You get the chance to share your opinion and get compensated in the form of gift cards. It has been conducting market research for clients for 70 years.
2. Is LifePoints Free to Join?
Yes, LifePoints is 100% free to join. There is no fee for signing up.
3. How Do Rewards Work?
You complete offers like surveys, diaries, and product tests to earn points toward gift cards. Each offer is tied to a set number of points for that task.
4. How Can You Get More Surveys?
Surveys are assigned based on your personal information. Keeping your profile up to date is the best way to get matched with the right surveys. New survey offers are emailed to you when they are available.
LifePoints Final Review
LifePoints is a resource available to help you make extra money by sharing your opinion. If you have spare time and want to earn rewards while at home or on the go, you have the flexibility to do so with this company. You get rewarded with your choice of different gift cards. If this sounds like an opportunity you can't pass up, sign up for a free LifePoints account and get started today.
---
We appreciate the time you've spent reading this post and your interest is not lost on us. Your thoughts, questions, or experiences related to the topic are most welcome. Each comment adds strength to our community. We ensure every comment receives our attention, and we take the time to provide thoughtful responses. Once again, thank you for being a part of this conversation. Click here to leave a comment.