35 Best Stay-at-Home Mom Jobs That Pay Well
Try Bingo Cash, the ultimate bingo app for turning your skills into extra cash while enjoying colorful and engaging head-to-head matches. Win up to $83 per game and experience the classic bingo thrill in the comfort of your own home. Test your daubing skills and become a big winner today!
Bingo Cash™ is FREE to download and play! However, cash tournaments are not available in the following states: AZ, IA, LA, SC & WA.
I'm a mom who works multiple legit stay at home mom jobs that pay well. But it was not always this way! I started out with no experience at all, and I couldn't tell the difference between a scam and a legit opportunity.
It is pretty discouraging to hear about all these side jobs for stay at home moms that end up just paying peanuts in comparison to what we actually need to make. We all need to earn actual money from home that makes a real difference in our finances.
When I started looking into online jobs for stay at home moms without investment, I felt defeated. Taking surveys for money was definitely not going to pay the bills nor was it going to help me and my family get to the financial goals we had.
So, I kept looking and trying because I knew I had to make this work for us. There was no way we were going to be able to afford our mortgage plus daycare (because that is another mortgage in itself) and be able to survive.
I can't tell you how many times I failed, but I can tell you what has actually been successful for me. The key was actually figuring out what I absolutely needed to make each month and then looking for the legit mom jobs that would fulfill my order.
I didn't waste my time with jobs that hardly paid. Instead, I focused on my goals and had the "go big or go home" mindset. If I can do it, then you definitely can do it.
One of my favorite sites, Swagbucks, offers tons of ways to earn real cash online. If you're not already a member, give it a shot! Here are five things you can do to make easy money on the site:
Play games (up to $322 each)
Test apps (up to $150 each)
Submit receipts (easy cash)
Shop at your favorite stores (up to 10% back)
Answer surveys and polls (quick cash in minutes!)
Our Popular Free Guides
How to Start a Permanent Jewelry Business - If you are patient, have social skills, and love interacting with others, then a permanent jewelry business may be for you.
How to Become a Sleep Consultant - Help parents and babies, and be the difference for families worldwide who are desperate for more Zzzs in their life as a sleep consultant.
How to Become a Proofreader - There are five basic steps to working from home as a proofreader. As long as you're willing to put in the work, you can become a proofreader!
Why We Chose These Jobs for Stay at Home Moms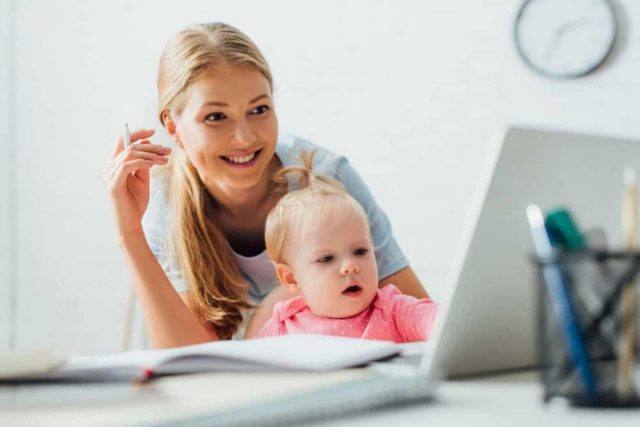 Simply put, I know how valuable your time is and I understand the need to make actual money from home. Raising a family on one income is not as ideal as others make it out to be. These are the greatest work from home jobs for moms because:
They offer flexible scheduling so you can work around nap times;
These jobs don't require time spent on the phone;
Most of them require little to no experience;
You can incorporate tasks throughout your day;
They make actual money; and
You don't have to travel anywhere to get them done.
Top 10 Verified Stay at Home Jobs for Moms
These first 10 ideas are my favorite stay at home mom jobs because they are reliable, consistent, pay well, and require no professional experience.
1. Become a Certified Sleep Consultant
Some parents need a little extra guidance when it comes to getting their baby and/or toddler to sleep. It's not like each kid comes with an instruction manual and when you are sleep deprived, it's hard to think straight. When parents get desperate for sleep, they will pay anything to catch some consistent Zzzs.
Consider starting your own sleep consulting business to help these parents get the sleep they need. In order to be successful in this business, it's important to become certified. It will teach you the various sleep training methods and help you land lucrative sleep coaching jobs.
Luckily there are online courses like the one offered by Center for Pediatric Sleep Management you can take that will set you up for success. Once you are certified and ready to take on clients, work the hours you want as a stay-at-home mom and make a difference in the lives of other parents.
Ready to become a certified sleep consultant? Use the discount code PAYATHOMEPARENT250 at checkout to get $250 off!
Related: Best Sleep Training Courses
2. Permanent Jewelry Welding
It can be very hard to find a job as a stay-at-home mom. It's even more difficult to land a gig that pays well and allows you to work while staying home with your children. Becoming a permanent jewelry welder is the perfect answer to this conundrum. Performing this service from the comfort of your own home is one of the best stay-at-home mom jobs that pay well and is projected to continue growing as the service gains more popularity.
Get certified online as a permanent jewelry artist and help others feel more beautiful by welding pieces of jewelry onto their body. This includes necklaces, bracelets, and anklets. The difference between this kind of jewelry and traditional jewelry is that there is no clasp. Because the jewelry doesn't need to be removed for any reason and won't tarnish, this has become a highly sought-after, memory-making service.
Get the best of both worlds and run your business in your own space while continuing to be a stay-at-home mom. Book clients during nap times or after bedtime if it works best for your schedule. Set up an office space to make customers feel comfortable getting their newest permanent jewelry pieces installed at your home. If they feel relaxed and confident in your care, your customers will keep coming back to you for their jewelry needs and will refer others to you.
You can make as much as $2,100 per 2 1/2 hours of work. Make a monetary goal and break up your schedule during the week to offer enough hours to help you succeed. Don't keep working those long hours just to make ends meet. Increase your earning potential while continuing to be a stay-at-home mom by getting started in the permanent jewelry industry.
Ready to become a LINKED certified permanent jewelry welder? Use the discount code TRINITYTPAHP at checkout to get $100 off!
Related: LINKED Permanent Jewelry Training Review
3. Proofreading
Proofreading is a simple task and doesn't require any prior experience to get started. You can offer proofreading services to other mom bloggers, eBook creators, or large companies who could use another set of eyes on their publications.
Proofreaders read other people's work before it is published for the world to see. There's nothing worse than having a huge typo in a publication. To avoid that embarrassment, companies will pay proofreaders around $20 per hour to review their work.
This job made it on my list of verified stay at home mom jobs because it is easy to become a proofreader and the skill is in high demand. I've earned thousands of dollars proofreading articles myself. Think of how much you read every day–there was a proofreader for that!
When it comes to learning from the best, Caitlin Pyle is your person. She scaled her income as a proofreader to over $45,000 working part time from home. Check out her free Proofread Anywhere workshop to get ahead of the game and make yourself stand out from the crowd.
Related: How to Become a Copyeditor Without a Degree
4. Freelance Writing
If you can write then you can become a freelance writer. Freelance writing is one of my favorite and verified side jobs for stay at home moms because you can truly do it from anywhere at any time. As long as you can submit work within clients' time frames, you can do this job.
I have personally earned thousands of dollars as a freelance writer. There is no one salary that freelance writers make and that is a good thing. You can set your own rates based on your skills and experience. New freelancers can make around $50 for a blog post, but more experienced writers can make over $100 for that.
5. Microblading
As a mom, I know how much effort it can take to be presentable some days. That is why I chose to get my eyebrows microbladed and I love the look. Not only has microblading saved me time getting ready for the day, but it also makes me feel good that they were done by a stay at home mom who was well trained.
If microblading is interesting to you, consider learning how to become a microblader from home. Microbladers can practice in their own home, so this would be a great opportunity for stay at home moms. Depending on how many clients you take each week, this career has the potential to reach six figures for just a few hours of work per day.
Study from the best online microblading course so that you can help other women find confidence within themselves from your microblading technique. You can accept clients during nap time or after your kids have gone to school, or simply hire a babysitter to come into your home while you work. Each session can take one to three hours, which you can easily plan your day around. Take a look at Amber Arrington's free Sassy Wink Academy microblading webinar to see if this is the right stay at home job for you.
Related: Sassy Wink Academy Review
6. Selling on Etsy
I love Etsy; you can find unique, vintage items that are handmade and special. Depending on what they offer, Etsy shop owners can make quite a bit of cash selling all kinds of things.
Etsy is pretty cool in that they don't really care what you sell. If you are someone who creates things as a hobby, you can start your own shop and make an income on the platform. If you need a way to make a passive income, create some printables and sell those as well.
I earn some passive income from my Etsy store every single month, and I hope to build on that income in the future! As a busy mom, this type of work is easy and fun!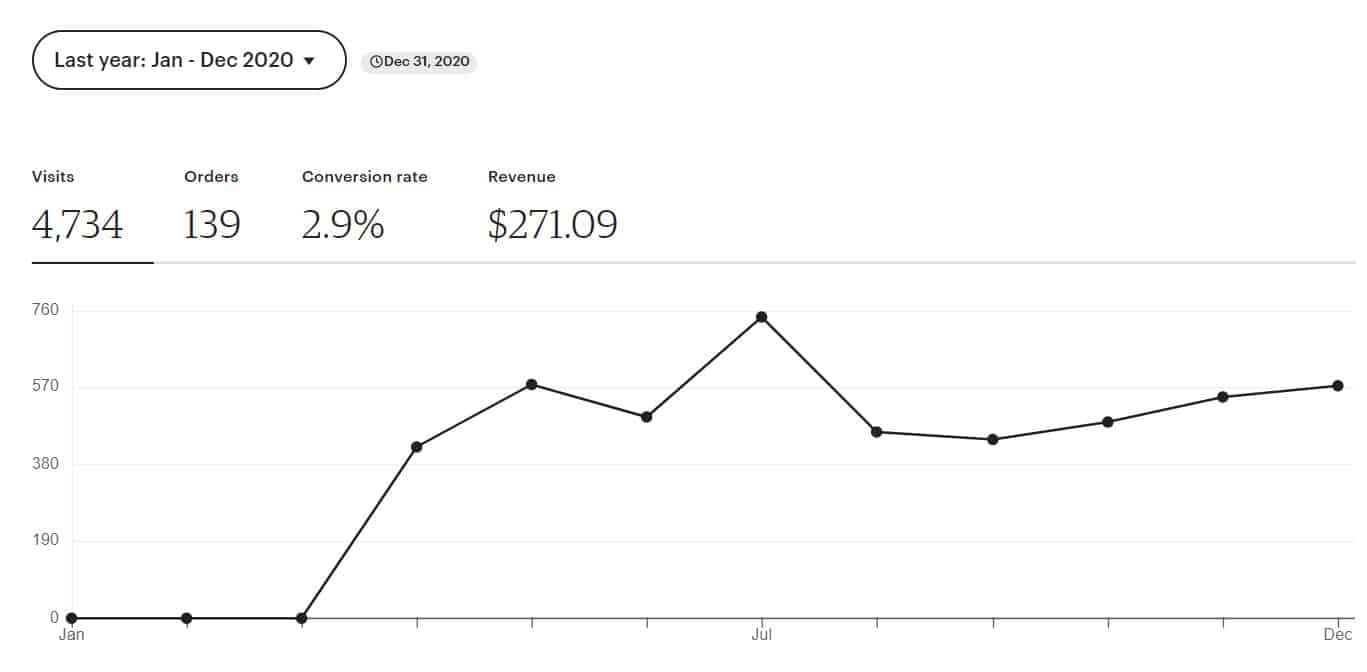 Sell on Etsy full time and you could be making hundreds of dollars right away. The more your Etsy account grows with confirmed sales and 5-star reviews, the higher your earning potential will be.
Do your research on what customers are looking for with this free ebook and create things around the trends or the seasons. Remember that trends fade so you'll want to keep up with any changes.
7. Bookkeeping
If you are an organized person (well, as organized as you can be being a mom and all), consider becoming a bookkeeper. Organize things for other companies, take inventory online, or update the expense reports. You'd be surprised how many people outsource these tasks, which makes it one of the ideal stay at home mom jobs.
Bookkeeping can vary in compensation because it is about what the client needs and how much time it takes you to complete tasks. Bigger clients tend to need more from you, but that doesn't mean a small business won't need you as well.
Learn how you can offer bookkeeping services with this free intro course: Bookkeepers.com. Ben Robinson, a professional bookkeeper and teacher, shares his strategies and helps others learn what it takes to launch a successful bookkeeping business.
Related: 8 Work from Home Finance Jobs for The Money-Minded
8. Photo Editing
I bet you've noticed all those Instagram famous people with their perfect homes and beautiful pictures. It probably didn't cross your mind that many of those pictures are edited using a photo editor. This is a service stay at home moms can offer and can actually be quite lucrative.
You can try your hand at the social media pictures or offer photo editing services to an actual photographer who doesn't have time to sit and edit photos herself. These editors can make either a part- or full-time income ranging from $12 per hour up to $30.
Jump into some photo editing and start your business. If you don't have any experience, you can start The Photo Editor's Guide for free to see if it's right for you. Happy editing!
Related: Best Photo Editing Courses
9. Create a Niche Site
Every mom has something unique to share; there is no one with your exact same story. And I have personally earned a good income from my own niche site. That's why I chose this option as my number one verified stay at home job for moms. You can write about anything you want to write about and there is an audience out there who needs your tips, advice, and resources you create.
Moms like me have made hundreds and even thousands of dollars per month publishing content on a niche site. The great part about it is that you can choose how you want to make money from it. Provide worksheets, sell products, or use affiliate marketing to make the kind of money you need each month.
To get started with affiliate marketing, get a handle on a good strategy to use for optimal earning with Michelle's Making Sense of Affiliate Marketing. It's a free resource that will walk you through the entire process and help you start earning money from your efforts right away.
10. Dropshipping on Shopify
Physical products can be daunting so skip that hassle (and the extra clutter in your home) and start a dropshipping business through Shopify. You never actually have to deal with the products physically.
Intrigued? Take a look at this step-by-step guide to starting your very own Shopify store.
If you need more help, here is a free dropshipping course you can check out as well. Dropshippers who have established themselves have been known to make $100,000 per year.
11. Transcribing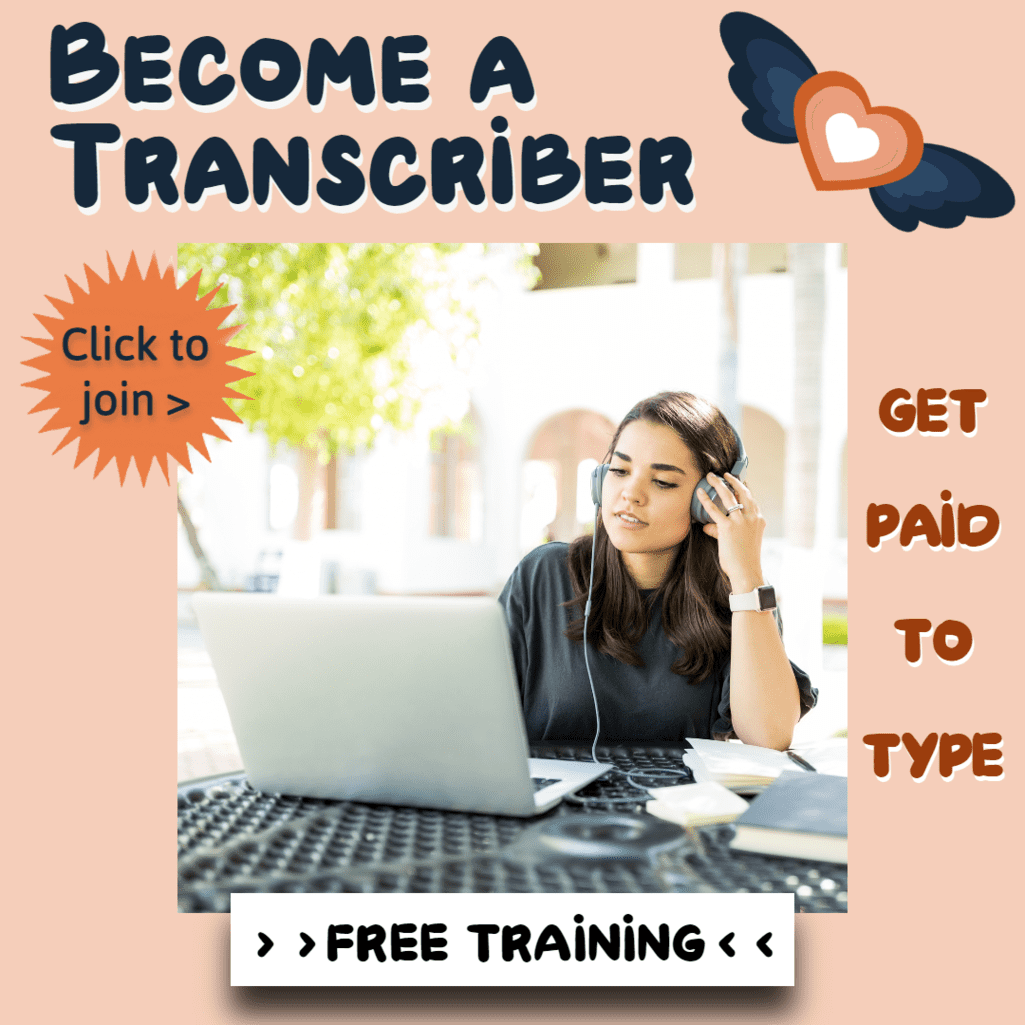 A perfect part-time job for stay at home mom is transcribing. Think of all the small windows of time you have between mom duties and you can fit transcribing into those spots.
With audio recordings and videos, you can listen and transcribe the spoken word into written words. Check out these online transcription jobs for stay at home moms that pay well.
For an even more in-depth review of what it takes to be a transcriptionist, join General Transcription: Theory & Practice's free mini course. Transcribers with little to no experience can make around $15 per hour.
Related: Best Online Transcription Courses
Stay at Home Mom Jobs that Integrate with Your Life
Being a stay at home mom is a job in itself. Since its not easy to add more stress to your life, why not start working on a project that integrates best with the life you have?
12. Selling on Amazon FBA
Once upon a time, I didn't even know this would become one of the best stay-at-home mom jobs. Selling white label products on Amazon FBA is 100% a way to bring in a full- or part-time income.
There are thousands of people who shop Amazon every day. The chances of your products being seen on the platform are higher than if you sell them on a lesser-known website. Plus, Amazon does all the work for you from storing your products to customer service to handling any returns.
Whether you create your own flip-flops or t-shirts, Amazon can sell them for you giving you the potential to make hundreds or thousands of dollars each month. Some people make six figures.
13. Become a Property Manager
Being able to work when you choose is a definite perk of being a property manager. As a mom, this flexibility would be a dream to be able to work around your child(ren)'s nap or bedtime schedule.
Property managers are tasked with managing properties from homes to apartments and other kinds of real estate. You are essentially the middle woman between the renter and the owner of the property.
Answer emails at your own pace during the day, take calls when your child(ren) is down for a nap, and use your new skills as a property manager to make money for your family while being a stay at home mom.
14. Sell Knit or Crocheted Goods
As a stay at home mom, I can't think of a more relaxing activity to do between taking care of my children than knitting peacefully when they are down for a nap. It would make me even happier knowing I can get paid to knit, crochet, or cross stitch by selling the items I've made.
Of all the items you can make as a crafty mom, knitting is a popular option that makes good money if you sell your creations to the right audience. Consider how you can make knitted items a top seller on your own Etsy shop.
Blankets and scarves are big sellers in winter. That doesn't mean you have to stick to only those items. Explore your talents and create knitted creations for any season of the year. Charge for those items based on how much you spent on materials and how long it took you to complete that item.
Related: Winter Side Hustle Ideas
15. Become a Surrogate Mom
While you are home raising your other children, becoming a surrogate could be the best income for you and your family. Surrogates get paid for becoming pregnant with another couple's baby. This is typically performed by in vitro fertilization. As a stay at home mom who is a surrogate, your job is to let your body grow this baby and birth it for the expecting parents.
Surrogates can get paid roughly $55,000 per pregnancy. All medical expenses and any other expenses related to the pregnancy are also covered. Since a pregnancy lasts for roughly 40 weeks, being a surrogate could provide a satisfying annual income for you while getting paid to help someone else fulfill their dream.
Stay home with your children and lessen the worry about finances. Surrogates can get paid a deposit upfront and then monthly salaries thereafter until fulfillment.
16. Become a Doula
As a doula, you get to help another mom bring her precious baby into the world. There is nothing more honorable than to witness life and you could do that as a doula who runs her business from home. Stay at home moms typically have a schedule that is unconventional for a traditional 9-5 job and a doula job fits that model perfectly.
If you are a stay-at-home-mom who wants to become a doula, there is a strategy that you should consider when you get your doula business up and running. The first thing is to make sure you have a backup plan for your childcare should your client go into labor unexpectedly. Also, you have control over when you want to take on clients. For example, if you are going on vacation in a certain month, you wouldn't want to accept clients who are due with their baby that month.
Being a doula is temporarily demanding as you cater to the needs of the mom in your care. But it is worth it, it pays very well, and it is rewarding in many ways. Start your own doula business from your home.
17. Become a Life Coach
If you are looking for a great stay at home job that pays well, consider becoming a life coach. As a life coach, it is your job to coach people through the immediate challenges they might be facing such as fitness, anxiety, parenthood, facing a breakup, and so on. Think about what experience you have had in your life and how you overcame the obstacle. Now teach others how they can do it, too.
Life coaching is not a regulated industry so you don't necessarily need a license or a certification to be one. You could become a life coach now and get paid hundreds to thousands per month being there for someone who is going through a life change. Guide them, listen to their needs, and support them.
18. Become a Mystery Shopper
Mystery shoppers get the opportunity to work from home, which makes this one of the best stay at home mom jobs that pay well. You will get paid for your opinion based on an experience you had with a business. This could be clothes shopping online, buying meals or groceries, or buying a meal out with your family. The process can be a simple one, but your opinion matters about those experiences.
Sign up with legitimate mystery shopping companies to get paired with opportunities like BestMark. Each mystery shopping opportunity can pay different amounts. Find the right opportunities that match your lifestyle and begin taking on mystery shopping opportunities.
19. Become a Virtual Interior Designer
Being a stay at home mom can bring many opportunities to find jobs you can do from home. If you are someone who enjoys being creative, making spaces functional, and helping others, becoming an interior designer could be exactly what you are looking for. Interior designers do not require a degree, but you will want to take time to learn the basics of what an interior designer is responsible for completing.
Take your design career online if you don't have time to meet in-person. You can have new clients take you on a virtual tour of their home, complete online assessments to understand their style, and create a virtual plan for their home. Interior designers get paid thousands of dollars per project. Ask for a deposit upfront and the remainder when you finish.
20. Become an Illustrator
Being someone with artistic ability as a mom can be both soothing and lucrative. As a mom, there are many activities you have to do each day to tend to your children and your home. Pencil in some time to work on your drawing and creativity skills to keep you sane and put money in your pocket at the same time.
Become an illustrator and make money as a stay at home mom. Partner with authors to create stories together. Be the person they can count on to illustrate the book they wrote. You can do this between nap times and bedtime schedules.
Related: How to Get Paid to Homeschool
More Ways to Make Money as a Stay at Home Mom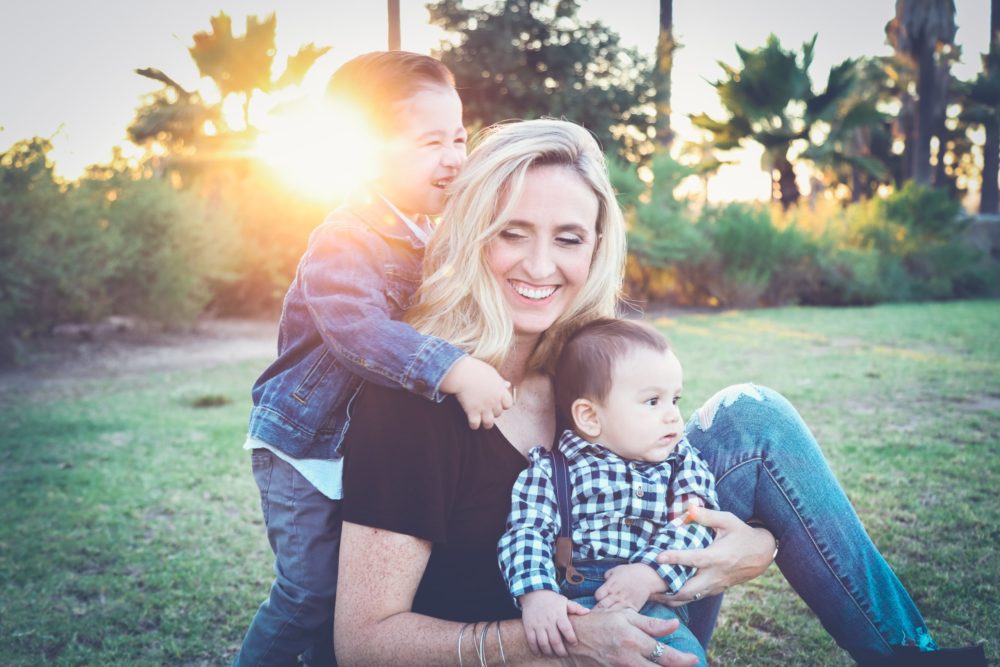 Here are some additional stay at home jobs for moms. While these won't pay many bills on their income alone, you can still make some extra cash for your savings account, vacation spending, or just to treat yourself every once in a while.
Related: Jobs That Feel Like a Vacation
21. Become an Eyelash Technician
One of the best side jobs for stay at home moms includes becoming an eyelash technician. You don't need to have prior experience as a technician, but you will need to have some training and that comes with practice opportunities. Take on clients in your own home when your kiddos are down for nap or bedtime.
Charge a rate you are comfortable with and make more money doing eyelashes than you thought possible. Keep your skills sharp and bedside manner friendly to continue having clients come back to you for refills.
22. Become a Voice Actor
As a stay at home mom, it's almost mandatory that you have voice acting experience to entertain your kids. Think of all the books you read with different characters, the make-believe activities, and how you just make your kids' day fun with silly voices. Use those same skills and voice to get paid as a voice actor.
Find voice acting jobs you can do from home like reading stories on a YouTube channel or answering calls. You can also audition to be a voice for a character in a movie or a show. Whatever voice acting opportunity you are interested in doing, you can make it work and generate a part- or full-time income.
23. Review Products
It's pretty awesome to try out products before they hit the market. For example, there are ways to get paid to test coffee. If you already love using certain products, why not take the opportunity to test them and earn some extra money for doing so?
Share your review of new products and make extra cash. Here is how to become a product reviewer and get started.
24. Become a Respondent
In my circle of work from home moms, there are some who make money being a respondent. Basically, they share their expertise with people who ask for their input online.
25. Buy and Sell Smartphones
Clean the clutter in your home and make some money from selling old smartphones. You can also buy old phones from family and friends then turn around and sell them for bigger payouts from places like Buyback Boss.
26. Offer Your Virtual Assistance
For a couple of hours a day on your schedule, you can help others with their business tasks like updating calendars, engaging on social media, or drafting company emails. Virtual assistance services is a popular part-time job for stay at home moms.
Related: How to Become a Social Media Manager
27. Consign Clothing
Take those clothes you and your kids are no longer wearing to a consignment store or sell them online. Rake in some extra cash for those rainy days and turn this into a service for your friends, family, and neighbors.
28. Write and Publish eBooks
You have so much knowledge and experience you can offer to others. Write and publish your own eBooks for some passive income. Popular eBooks are those "how to" books that teach readers how to do something all in one place.
29. Become a Brand Ambassador
Become a brand ambassador which is the middleman between major companies and customers. Help customers find the products that will best fit their lifestyle.
Related: How to Become a Social Media Influencer
30. Play Games
During your downtime, even if that is only for a few minutes each day, you can make extra money playing games. Join platforms that show you new games, test them out, and collect.
31. Offer Childcare
Stay at home jobs for moms include taking care of your kids and offering to care for other people's kids at the same time. It is quite the money maker. Offer childcare services legally in your home and get paid to do what you are already doing each day.
If you're not sure where to start, you can find clients through Care.com.
32. Offer Pet Care
Care.com is a great option to look for work from home jobs for moms. You can offer pet care to your neighbors such as dog walking or boarding. It's also a great way to show your kids how to care for animals.
33. Offer Laundry Service
If you're on your way to the laundromat yourself, offer to take your neighbors' clothes as well and charge for the service. You'll get your laundry done and make some money in the process.
34. Sell Stock Photography
Take random, beautiful pictures of everyday items that bloggers would pay to use on their site. Get paid to take pictures of things like food, kids playing, moms holding babies, and nature.
35. Read Emails
Easily squeeze in some reading time in your day and make money reading emails. Take advantage of those nap times and get paid.
Related: How to Become a Makeup Artist
Work from Home Moms Can Earn a Comfortable Living
Stay at home mom jobs are becoming more popular and in demand. Moms need a way to support their families. I assume this is exactly the reason why you are looking for legit jobs for stay at home moms so that you can be financially secure as well.
The typical working mom doesn't exist anymore. We are all trying to make it work for our families and not have to spend thousands each month on childcare just so we can go to a workplace.
In the process of making it work, we are also wanting to be fulfilled by what we do. So, work from home moms are coming up with new and relevant ways to continue to make money while caring for little ones. Choose the best work from home job for you and start making a comfortable living.
---