Get Your SEO Together: A Free Six-Day SEO Boot Camp
Join my FREE SEO Boot Camp to learn the skills needed to rank your articles on page one of Google in just six days of step-by-step, easy-to-follow instructions.
You'll also receive my FREE SEO checklist to help kickstart your strategy. It has 38 items you can fly through as you SEO each new article you publish.
SEO is not everyone's favorite–until it brings them loads of high-quality traffic, that is.
Would you believe me if I said that SEO could be fun?
If you like numbers, strategy, or seeing results, then you might enjoy adding a few minutes to your publishing schedule for each article.
If you don't like any of the above, then we can also say that SEO can be easy. And for something as important as growing free organic traffic to your blog, learning SEO is a must.
Who Am I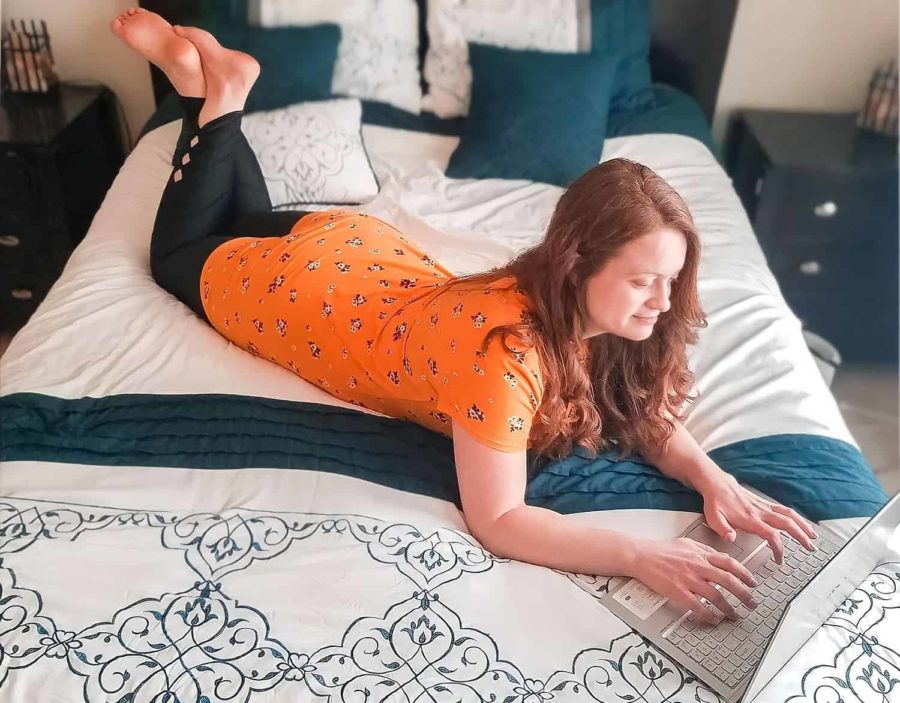 My name is Trinity, and I've been a freelance SEO for more than five years.
I've gone from earning $29,000 per year as a full-time debt collector to earning six figures in 2021 and beyond as a stay-at-home mom of two working on a part-time schedule.
Does this sound too good to be true? At first, it might. But if you stick with me on this journey and learn how to implement SEO on your blog, you can increase your traffic and your revenue!
From SEO Service Provider to Ebook Author
After working with clients for years, I realized that the best way to make money with SEO was by implementing it on my own blog. I hate to say no to anyone because I know it's difficult to find a trusted SEO that can do the job well. So instead of taking on more clients, I wrote a book called Get Your Keywords Together: How to do Keyword Research With Only Free Tools.
My ebook accomplishes two things: It allows me to help many more content creators than I could by providing my personal services, and it saves bloggers money on expensive keyword research tools.
SEO software like Ahrefs and Semrush can cost upward of $99 per month; meanwhile, my ebook is barely half the cost of a single month of using one of those. Not to mention that my ebook teaches the concepts of keyword research and doesn't rely on anything more than your critical thinking skills and a few free tools to make searching for new keywords faster and easier.
If you're interested, you can learn more about my ebook Get Your Keywords Together here! Nothing is more satisfying than seeing the light bulb go on when a beginner or intermediate-level blogger learns how to do SEO the right way.