10 Baby Sleep Consultant Jobs to Make More Money
Try Bingo Cash, the ultimate bingo app for turning your skills into extra cash while enjoying colorful and engaging head-to-head matches. Win up to $83 per game and experience the classic bingo thrill in the comfort of your own home. Test your daubing skills and become a big winner today!
Bingo Cash™ is FREE to download and play! However, cash tournaments are not available in the following states: AZ, IA, LA, SC & WA.
My first child was a terrible sleeper. So bad, in fact, that he didn't sleep through the night until he was 14 months old. I remember feeling so desperate for rest that I prayed every night that he would sleep more than 2-3 hours at a stretch. If someone had been available to help me find the magic spell that would coax my son to sleep longer, I would have paid them every last cent I had. Unfortunately, I didn't know then that baby sleep consultants existed.
I know now that I was just a first-time mom with no experience who was unaware of the world of resources that are offered to moms of new babies. If you, too, have had a sleep-resistant child, then I'm sure that you can relate to my struggle.
Thankfully, sleep consultant jobs are growing in popularity and offer an abundance of opportunities to help parents who are desperate for sleep. The best part of this career choice is that one-on-one coaching is only one of the many ways to make money in what has turned into a very lucrative industry. If helping other people while making money as a sleep consultant sounds intriguing to you, you will be happy to find out that it's easy to turn this into a successful career.
One of my favorite sites, Swagbucks, offers tons of ways to earn real cash online. If you're not already a member, give it a shot! Here are five things you can do to make easy money on the site:
Play games (up to $322 each)
Test apps (up to $150 each)
Submit receipts (easy cash)
Shop at your favorite stores (up to 10% back)
Answer surveys and polls (quick cash in minutes!)
Our Popular Free Guides
How to Start a Permanent Jewelry Business - If you are patient, have social skills, and love interacting with others, then a permanent jewelry business may be for you.
How to Become a Sleep Consultant - Help parents and babies, and be the difference for families worldwide who are desperate for more Zzzs in their life as a sleep consultant.
How to Become a Proofreader - There are five basic steps to working from home as a proofreader. As long as you're willing to put in the work, you can become a proofreader!
Investments Required to Make Money as a Sleep Consultant
There are some upfront costs that need to be considered when taking the plunge toward pursuing sleep consultant jobs. The following ideas will increase your chances of creating a successful sleep consulting business.
Center for Pediatric Sleep Management
To become a sleep consultant, you will first need to complete a certification course. Center for Pediatric Sleep Management offers a fantastic class that contains all of the resources you could ever need to start your business, bring in clients, and make money. CPSM will provide you with a stellar education focused on safe sleep practices, appropriate developmental milestones for babies, and communication with families. Enrolling in CPSM means that you will never be alone in this journey.
After you graduate from the program, you will still have access to a community of support to help you as you embark on your new career path. And once you earn your sleep consulting certification, you will be able to dramatically increase both your clientele and your income. The CPSM course is affordable and flexible, and comes with lifetime access, so you can review any of the materials at your leisure.
Ready to become a certified sleep consultant? Use the discount code PAYATHOMEPARENT250 at checkout to get $250 off!
Related: The Center for Pediatric Sleep Management Course Review
Communication Device
As a sleep consultant, you will need to be available by phone call, text, and email so families can easily communicate with you. You may also want to offer potential clients the convenience of virtual consultations, lessening the time these sleep-deprived parents have to spend commuting.
You can absolutely use your personal cell phone to connect with clients, or you can establish a second professional line with a cheap company like Mint Mobile.
Portfolio
Creating a stellar and easily accessed portfolio can go a long way toward obtaining sleep consultant jobs. If you set up informative and engaging profiles on platforms such as LinkedIn, Facebook, and Instagram, potential customers will be able to easily find you instead of your having to constantly put in the leg work to drum up business.
Optimize your profiles by providing detailed contact information and clear descriptions about the services you offer. Choose photos, graphics, and writing copy that enhance your profile and draw in potential clients. Creating a business website can also help you establish a professional online presence.
Client Reviews and Recommendations
Parents looking for a sleep consultant rely heavily on recommendations from former clients. Showcasing positive reviews is a great way for you to help encourage new customers to book your services. Most people avoid purchasing poorly rated products from online retailers, but gravitate toward items that have gotten stellar reviews.
This concept also goes for client reviews. Ask your happy customers to leave a review about your business, and then quote them on your profiles and share their recommendations across your social media platforms. You can even include some of these quotes on print marketing materials along with details about your services.
Related: How to Start a Home Daycare Business
10 Lucrative Sleep Consultant Jobs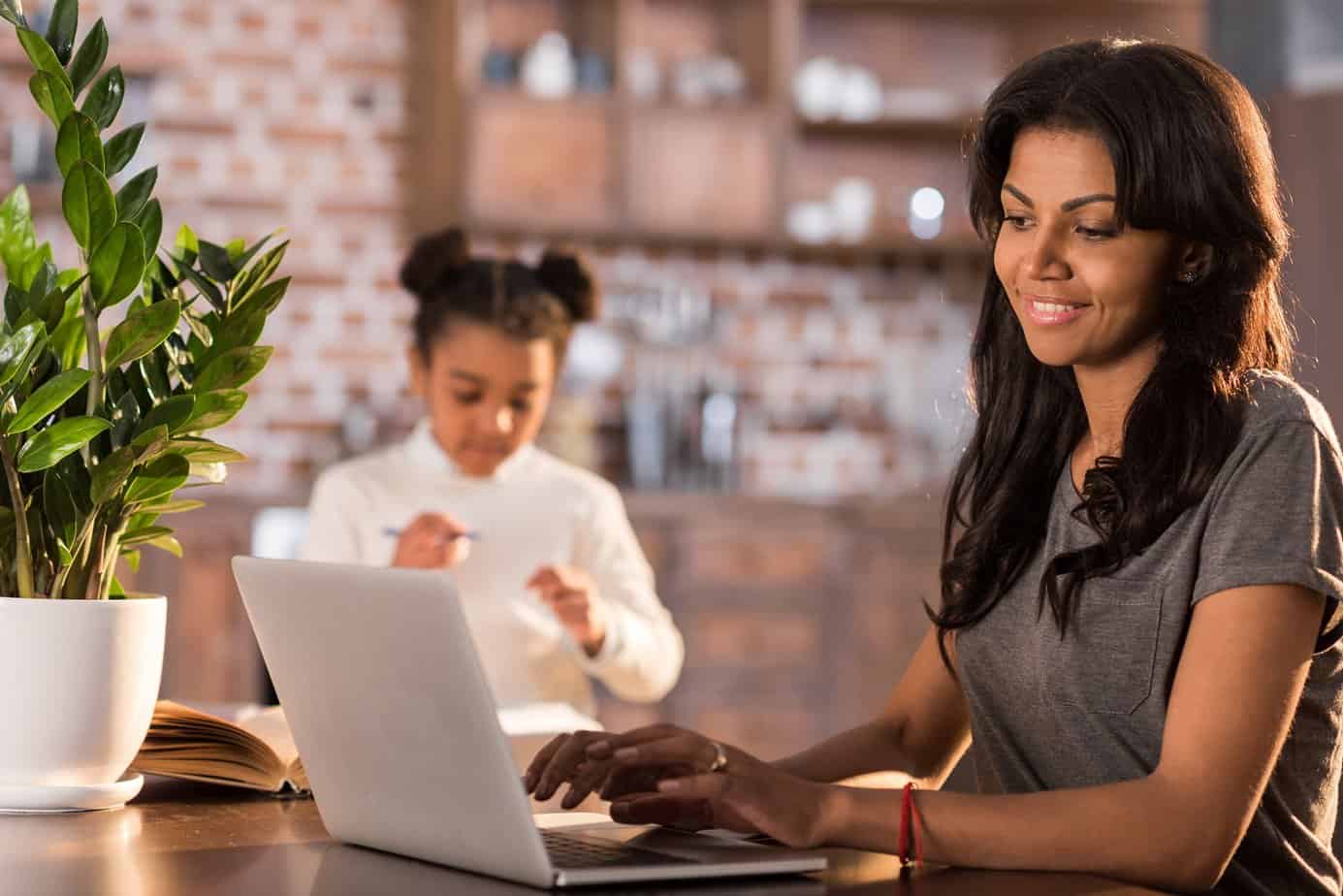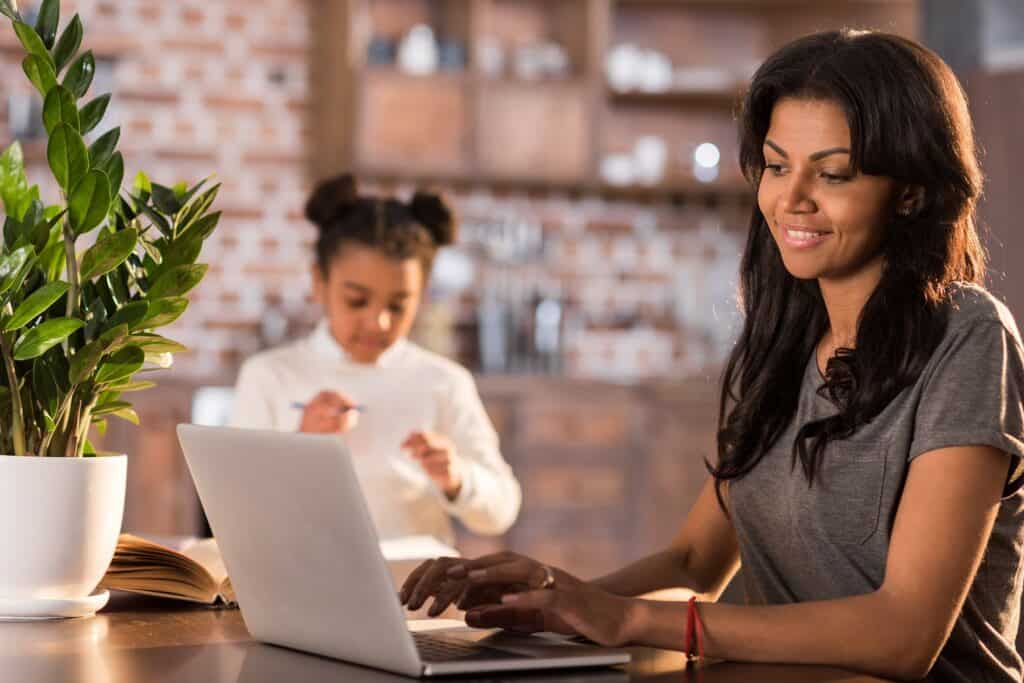 Find sleep training jobs using the following nine ideas below. You can make this new venture a great success if you are willing to think outside of the box.
1. Virtual Sleep Coaching Clients
Sleep coach jobs are not limited to face-to-face meetings. While some clients might prefer that you visit their homes to work with them in person, you can also expand your business to include virtual sleep coaching. With this option, you can provide your services to potential clients all around the world through platforms like Zoom and Google Hangouts. Serve these remote customers in the same capacity you would if you were physically present in their homes.
During these virtual meetings, listen to the family's struggles, ask questions that will help you understand the baby's needs, and give the parents the educational information that will help them finally get the sleep they need. You can comfort and educate them – even change their lives – from miles away. Don't let distance limit the amount of money you can make as a sleep consultant.
2. Paid Group Coaching on Facebook
Facebook is a great tool that can help you really dial in your income. Set up a private page available just to your paying clients. Post resources and live help, and answer any questions that pop up within the community. This private space will give sleep-deprived parents the opportunity to connect both with you and with each other.
People who connect with others who are facing the same challenges often form a bond; friendships often bloom from these interactions. Yours could be the group that facilitates these relationships and watch your clients bond while also finding relief from their sleep problems at the same time. You can charge a monthly subscription fee for your time and for the services you provide to the group.
Related: How to Become a Life Coach
3. Write Sleep Consultant Ebooks
Add writing and selling ebooks to your list of sleep consultant jobs. This is a lucrative option that can, over time, offer you a passive income. Ebooks are a hot commodity, because as soon as buyers have purchased one, they can begin consuming the information right away instead of waiting to receive a physical book in the mail. Writing a successful ebook can boost your presence as an expert in the industry.
Consider writing specific titles like "Sleep Consulting Tips for Infants 6-9 Months Old" or "Sleep Training Tips for Infants 9-12 Months Old". You could also create sleep consulting ebooks for toddlers and even older children. The more books you write, the better your possibilities are of generating a strong passive income.
4. Create an Online Course
As a sleep consultant, you can also take the opportunity to create an online course to help parents to learn about safe sleep, getting children to sleep without sleep props, and decreasing night wakings. You could also design an evergreen sleep training course with content to help other sleep consultants find clients, become certified, and access additional resources. The possibilities are endless.
Online course creation will require you to put in some time up front, but the amount of money you will be able to earn from it will be well worth it. Your course can be made available on a platform that will allow customers to purchase them at any time. Therefore, this option for passive income is worth adding to your list of sleep consulting jobs.
Related: SamCart Review: Create The Perfect Online Course
5. Design Sleep Training Printables
Make yourself a resource to both parents and other sleep consultants by creating sleep training printables. These could include quick tips, developmental milestones, wake windows by age, and affirmations for parents. Families can then print these out to have them readily available to follow, and other sleep consultants can share them with their clientele.
Sell your printables on platforms like Etsy and Shopify, and choose how much to charge per item. This is another potentially lucrative income stream for sleep consultants.
Related: How to Sell Digital Products Online
6. Start a Sleep Training Blog
If you have dealt with the type of exhausting experience I described at the start of this article, you know what it's like to scroll through countless blogs in the middle of the night, trying to figure out how to get your baby to sleep longer. If you become a sleep consultant, you can create a steady income by providing an informative blog for the kind of exhausted parent I once was.
Create an easily navigated blog chock full of content about sleep training. Consistently post tips for parents who are looking for answers to their sleep questions. You can monetize your blog by including ads on your posts or forming paid partnerships with relevant brands.
You can also make money with affiliate links. If visitors to your blog purchase an item you recommend using your link or code, you will make a commission from the sale.
Ready to become a certified sleep consultant? Use the discount code PAYATHOMEPARENT250 at checkout to get $250 off!
7. Start a Sleep Training YouTube Channel
Start a YouTube sleep training channel and make money for creating video content. Create content that discusses sleep training – what it is and what it isn't – and tell parents how they can finally get more sleep. Your videos could be hot in the parenting community. Don't forget to showcase your certification from Center for Pediatric Sleep Management so that viewers understand you are an expert in the industry.
YouTubers make a comfortable income by including ads and affiliate links in their videos. Upload well-researched and clearly spoken videos to increase your views so that you can get paid even more. If a viewer sees or clicks on an ad, it will make you money. If you also utilize affiliate links, then you will get paid each time a viewer makes a purchase using your link or code.
8. Become a Guest Speaker
As a certified sleep consultant, you can use your expertise to become a guest speaker at events – and get paid for your time. So add this to your list of baby sleep consulting jobs. In the parenting community, guest speakers are a treasure.
The event coordinator typically reaches out to potential guest speakers. Be ready for this type of request by compiling your rates – per day or per hour, or via a package deal you've created. Consider any travel expenses you might incur. As a guest speaker, you will be able to share your sleep consultant knowledge to audience members who could benefit greatly from your knowledge and might even choose to book your services after the event.
9. Start a Sleep Consulting Podcast
Today's society consumes a plethora of content through podcasts. People like to listen to these audio episodes when they are on the go or if they don't have time to read. A podcast can play in the background while the listener completes other tasks.
Start your own sleep consulting podcast and share your expertise and tips for listeners who need more information about getting their babies to sleep. Bring on guests who could contribute to the conversation.
While this avenue will allow you to reach audience members who might want to book your services, podcasts do make money on their own. During the podcast, you can ask for donations, partner with other businesses to sell ad space on your channel, and even get sponsorships.
10. Freelance for Other Sleep Consultants
If your time to consult with clients is limited to late nights and naptimes, there are even more ways you can use your talents as a sleep consultant to earn more money. Use your expertise to help support other sleep consultants and become a virtual assistant.
As a virtual assistant, you can ghostwrite blog content, proofread drafted articles and ebooks, or help schedule new clients. Work on your own terms from the comfort of your home during the hours that make the most sense to you. As you continue to offer freelance services to sleep consultants around the world, you can use the experience to continue growing your own business and knowledge in the industry.
Related: Best Virtual Assistant Training Courses
Sleep Consulting Jobs Are Growing More than Ever
If you have been hesitant about becoming a certified sleep consultant, this is your cue to take the plunge. Take advantage of the Center for Pediatric Sleep Management course to quickly earn your certification and start making money using one or more of the ideas listed above. Especially if you have ever been a sleep-deprived parent or have friends who are, then you know how important this job is – in short, life-changing.
Be the resource exhausted parents need to help them create safe and happy sleep environments and routines for their children. Sleep consulting jobs aren't one-size-fits-all, but you can create a world of opportunities for yourself if you are willing to put in the work. Change your life and the lives of others by becoming a certified sleep consultant now.
Ready to become a certified sleep consultant? Use the discount code PAYATHOMEPARENT250 at checkout to get $250 off!