Respondent.io Review + 8 Respondent Jobs Hiring Now
We foster relationships with brands we use and trust. The testimonials on our site represent real experiences, but they don't guarantee you'll achieve similar results. When you make purchases through our links to our partners, we may earn a commission. Your support helps us continue this work. You can read our full disclosure here.
As a freelancer with a variable income, I needed to find some extra income opportunities. While researching respondent jobs, I stumbled upon the company Respondent.io. It seemed legit, so I signed up.
Respondent.io is a market research company that actually pays its members $140+ per hour to participate in studies. And I can confirm that now because I've tried it!
To help ease any unrest you may have about signing up with a new company, I have detailed my personal experience making hundreds of dollars for sharing my opinion with popular brands.
This Respondent review serves two purposes: to share a complete overview of the company Respondent.io and to provide other similar sites that offer respondent jobs.
You can become a respondent with multiple companies that offer immediate hire work from home jobs.
What is a Respondent?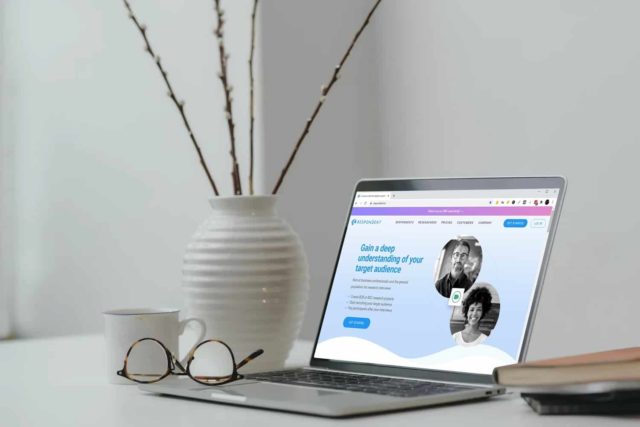 A respondent is an individual who answers a survey of any kind. It can be a random poll on Facebook or a paid survey facilitated by a site like Respondent.io. You have likely been a respondent to a survey, questionnaire, or poll at some point in your life.
Related: 50 International Survey Sites That Pay Worldwide
8 Respondent Jobs That Are Hiring Today
Since it's difficult to get approved for multiple studies per month, apply to work for Respondent.io and the following high paying survey sites that are similar to Respondent.io. Together, they offer nearly endless respondent jobs throughout the day. Sign up for each one if you want to stay busy and get paid to be a respondent.
1. Swagbucks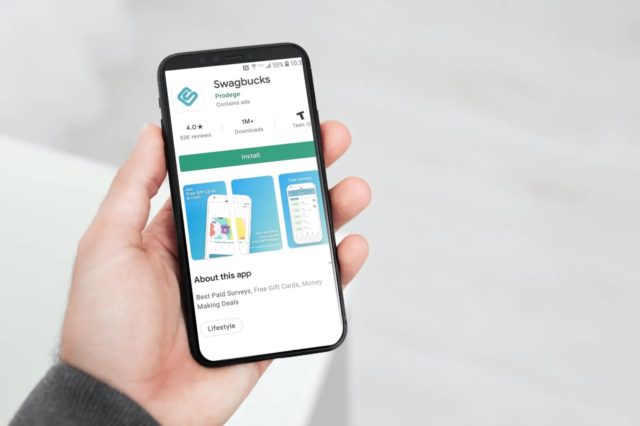 Earn points called SBs on Swagbucks as a respondent and cash out via PayPal, Visa gift card, or store gift card. The respondent jobs pay low, but can take as little as five minutes. The nice thing about signing up with multiple respondent companies is that you can potentially have an endless supply of opportunities sent to your inbox.
Related: Swagbucks Review: Is It Safe And Are There Hacks To Earn More?
2. InboxDollars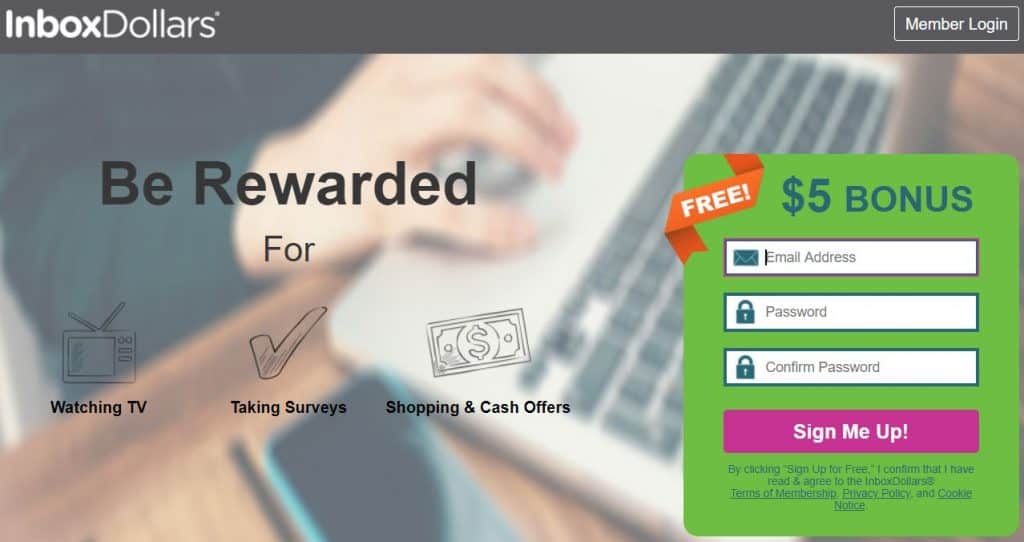 Get hired as a respondent for InboxDollars and start taking free paid surveys, answering polls, watching advertisements, and more for cash. Your earnings accumulate in cash, and you can request payment via PayPal or gift card as soon as you reach at least $10.
Related: InboxDollars Review: How Much Money Can You Really Make?
3. Survey Junkie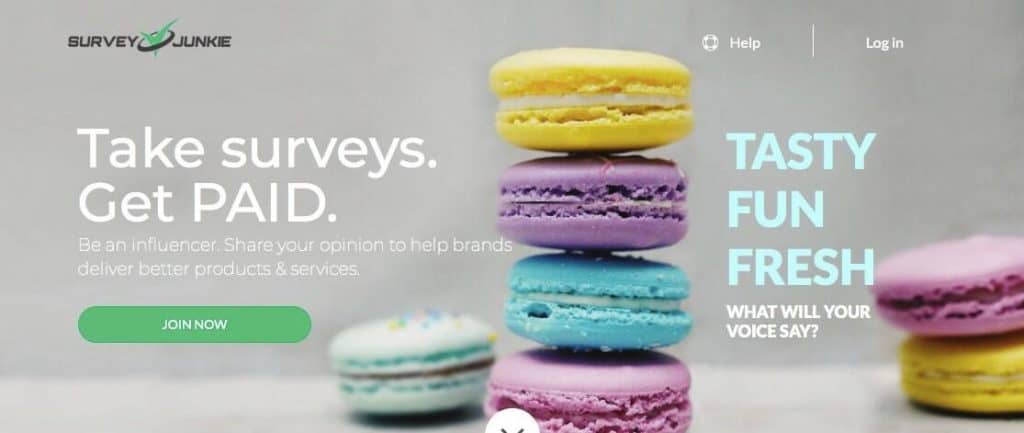 Survey Junkie is similar to Respondent.io because it offers paid research studies as well as surveys. These studies can be few and far between, but they pay up to $150 each. While you wait for these lucrative opportunities, you can earn money by completing short surveys.
Related: Survey Junkie Available Countries (Full Review
4. Pinecone Research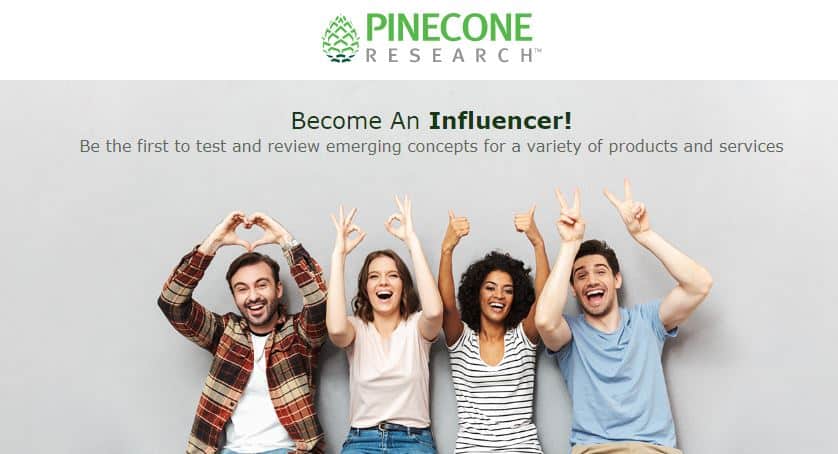 Pinecone Research is an exclusive respondent company that pays members to complete short questionnaires on topics that pertain to them. Once you sign up as a free member, Pinecone emails you paid opportunities starting at $3 per survey.
Related: Pinecone Research Review
5. KashKick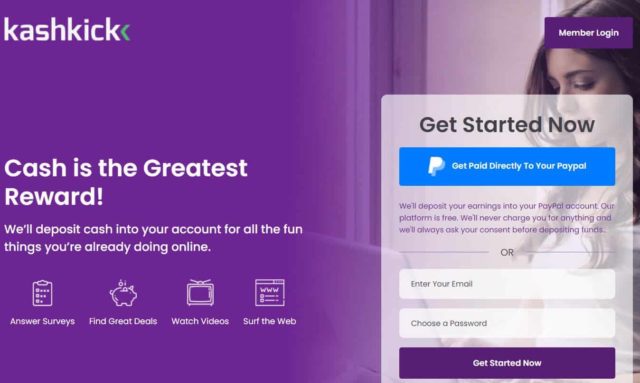 Kashkick is a respondent company that hires interviewees to answer questions about products and services that relate to everyday living.
You can apply for the job online and get hired immediately if you are at least 18 and live in the US. The company also pays its members to read emails, complete paid offers, and refer friends to the platform.
6. MyPoints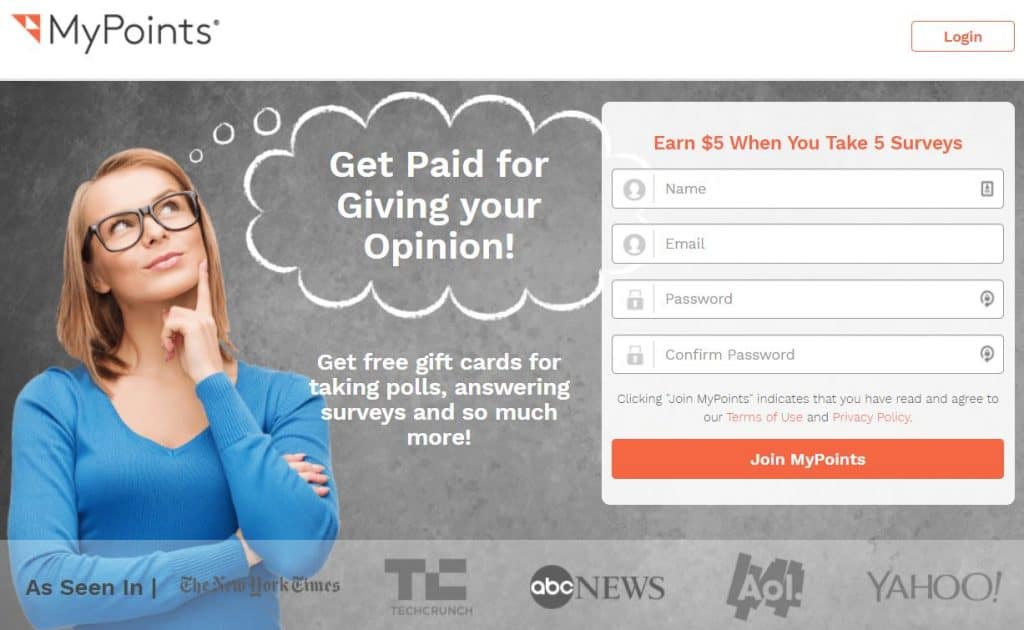 MyPoints rounds up respondent jobs from various brands and rewards you in points for completing each one. You can then cash out your points for gift cards or PayPal cash.
As a new member, you can earn a $5 bonus when you complete your first five jobs.
Related: MyPoints Review: Is It Legit?
7. LifePoints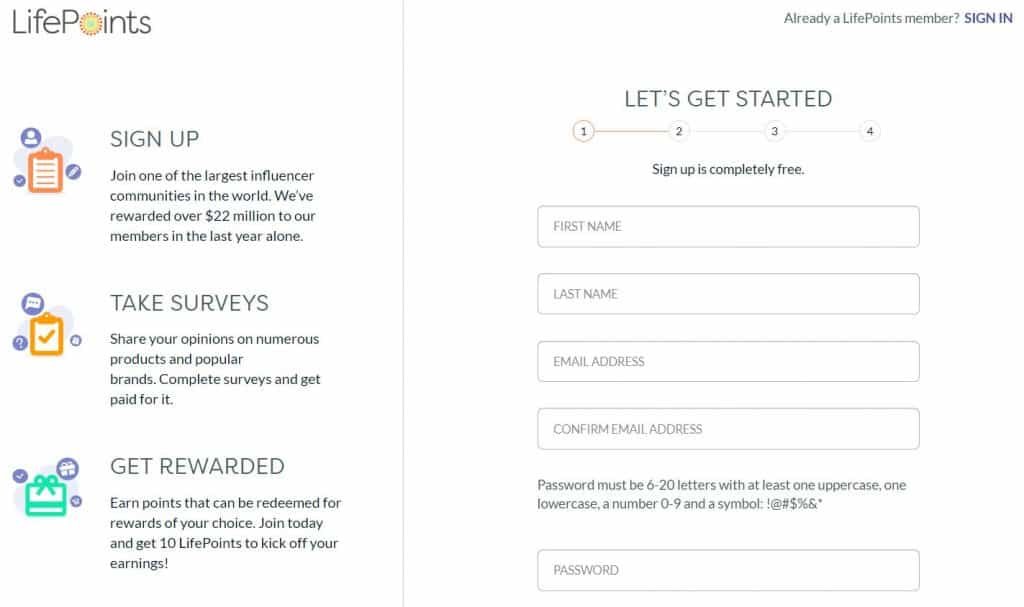 One of the best respondent jobs, LifePoints accumulates earnings in points and pays out when you reach 550 points worth $5. The average task takes 10 minutes to complete and pays 75 points. You can become a respondent for LifePoints and make money taking surveys, giving feedback on physical products, and recording behaviors like in a food diary or sleep diary.
Related: LifePoints Review: Scam or Legit Survey Site?
8. Respondent.io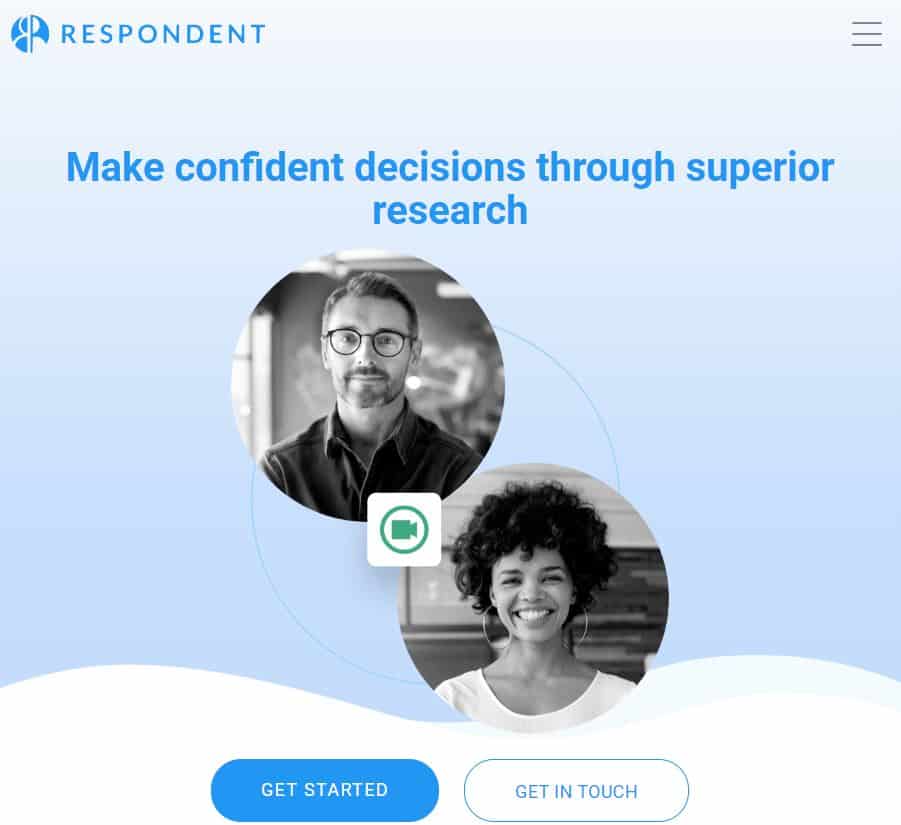 Arguably one of the highest paying respondent jobs online, Respondent.io pays an average of $140 per hour. It provides participants with the opportunity to earn hundreds of dollars per task. A Respondent survey pays from $20 to $400+ each, for in-person as well as remote study opportunities.
As a respondent, you will have the opportunity to participate in in-person, online, and telephone studies, which can range from 20 minutes to several weeks long. The company gathers important market research from both individuals and companies. Your contribution is valuable, and you will play a major part in the research process.
For additional opportunities, check out this list of survey sites that let you earn PayPal money instantly.
4 Easy Steps to Become a Respondent
Here's the step-by-step process to become a respondent and begin accepting jobs. The signup process is pretty standard, and is similar to those offered by most other companies like Respodent.io. That means you can apply these steps to get respondent jobs with multiple companies.
Step 1: Sign Up For These Respondent Companies
To begin, sign up with the companies of your choice. Pick at least two or three companies to start so that you will have a steady flow of jobs.
Start with Respondent.io to start selecting the highest paying jobs.
Step 2: Fill Out Your Profile
Next, you'll answer some personal questions in order to build your profile. These will be queries about your background and lifestyle, like your gender, ethnicity, educational experience, and more.
The purpose of the initial questionnaire is to allow the company to easily and quickly match you with respondent opportunities that fit your demographics.
Step 3: Apply to Studies
Once you finish setting up your profile and answering the questions, visit the main page, which lists study opportunities that you can then apply for.
Here's a look at some of the opportunities that are available today on Respondent.io: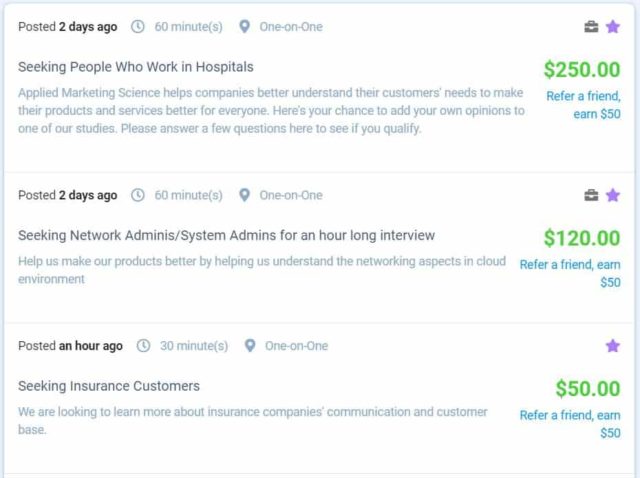 This screenshot shows just three out of 483 study projects currently available on the site. You can expect to apply for sleep studies, food studies, product-centered focus groups, and more. New opportunities come and go every day.
When you sign up with multiple companies like Respondent.io, you open up endless opportunities to get paid to be a respondent when your schedule allows.
Step 4: Participate in the Study
After you are chosen to be a respondent for a particular study, make sure to be on time and put your full attention and effort into the survey.
On Respondent.io, there are different opportunities and some allow you to select a time that works for your schedule. Other companies will open the survey immediately for you to complete.
Be honest when answering each question. Companies pay for your opinion and will use the data to improve their products and services.
Respondent.io Review Summary and Quick Facts
I can tell you from personal experience that Respondent.io is 100 percent legitimate. I have participated in numerous studies with the company, and have also referred friends to join the studies. The company is professional, the studies are seamless and easy, and payment is fast.
Like many market research companies, there are advantages and disadvantages to working with this company. Here is a closer look at some of the pros and cons of becoming a respondent.
Pros
Many study opportunities consistently available
High-paying offers
Professional, friendly staff
Competitive referral program
Fast payment
International availability
Cons
Chances of being selected for more than one survey per month is slim
Reports of slow customer support
Respondent withholds a five percent fee from each payment (but they need to make money too, right?)
Respondent.io Rating

What is Respondent.io?
Respondent.io pairs users (respondents) with market research companies that are looking for consumers' honest opinions.
If you are hoping to get paid for your opinion, this is the company to work with. Unlike typical survey companies that might pay you only pennies or a few dollars per survey, Respondent will give you substantially more for your feedback.
It's not unusual to earn up to $100 per hour or more from this company.
How it Works
Respondents get paid to share their honest opinion.
Sign up on Respondent.io for free, and then apply to participate in studies. These studies are conducted both remotely and in person, and pay via PayPal.
You can apply to as many studies as you'd like; there are sometimes hundreds of opportunities available on a daily basis.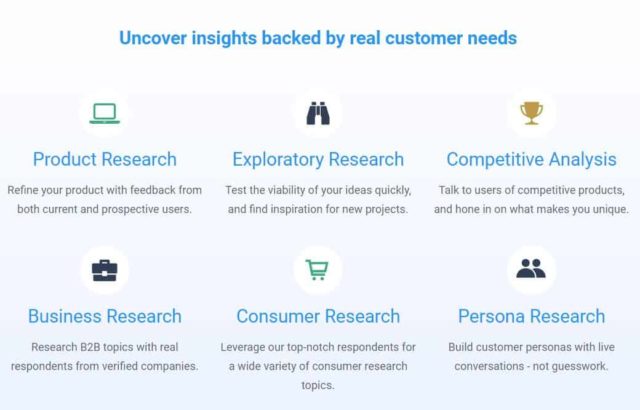 What It Pays
The survey opportunities pay between $20 and $400+ each and typically take between 30 minutes to one hour. It's not uncommon to earn an average of $140 per hour as a Respondent. There are currently more than 480 projects available, so take a look to see if you fit the requirements!
Payment is made via PayPal and my personal experience has been positive, so far. I have received my earned deposits faster than the company's payment estimate 100% of the time.
Requirements to Become a Respondent
To become a respondent, you must be:
At least 18 years old
Available on either Facebook or LinkedIn (to connect your profile)
In order to sign up for a study and get paid for participating, you'll need:
A profile photo
A PayPal account
A phone that can receive SMS messages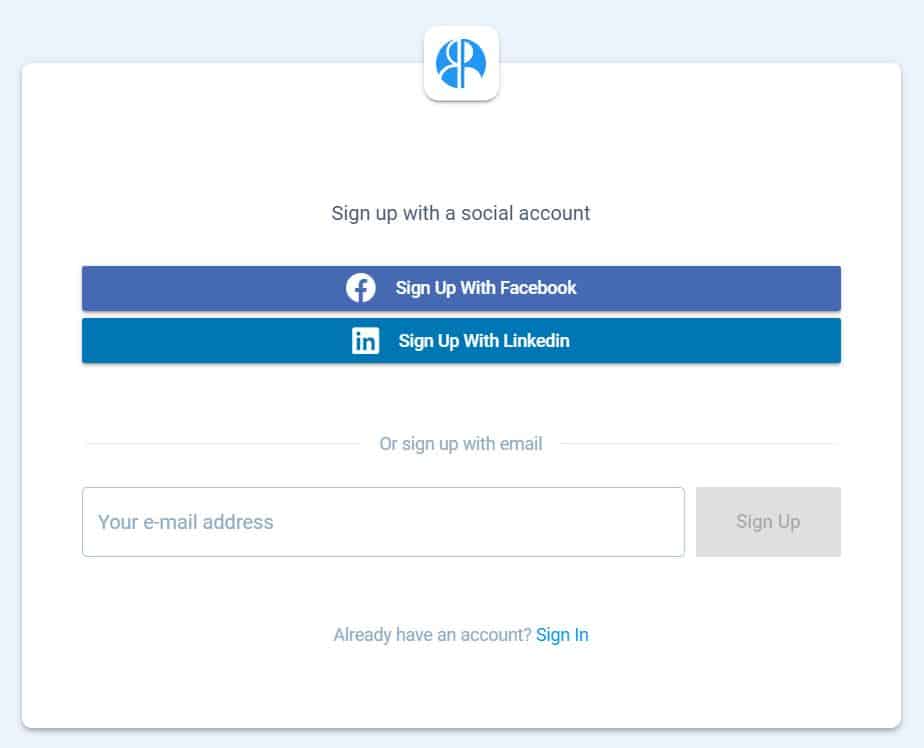 Types of Studies on Respondent.Io
There are both remote and in-person studies on Respondent.io. Apply to them based on your preference and availability.
remote studies
There are six different kinds of remote studies:
One-to-One
Focus Group
Unmoderated Study
Quantitative Study
Diary Study
Other
One-to-one studies are interviews in which you will talk to a Respondent moderator in a one-on-one setting. These studies can be done as telephone interviews, video chat interviews, and more.
Paid online focus groups will include multiple participants in addition to you. The goal of focus groups is for all of the participants to join the conversation, creating real dialogue. In this setting, it's encouraged to participate and speak up. Respondent is looking for a group conversation. Focus groups can be done via phone, video chat, and more.
Unmoderated studies can be done in a remote setting or in person. Unmoderated means that there is no direct interaction, so you won't work with a moderator or other participants in this kind of project.
Quantitative studies are a type of unmoderated study in which you will answer a set of questions.
In a diary study, a long-term project, you will record your participation periodically. For example, the study could take place over four weeks, and you may be required to record your participation once a week.
The last type of remote study is classified as Other, and will be a study type not shown above.
in-person studies
There are five different kinds of in-person studies:
One-to-One
Focus Group
In Respondent's Home
In Respondent's Office
Other
One-to-one studies are in-person interviews that can be held at any location.
A focus group is an in-person collaboration in which multiple participants engage in conversation. Focus groups can be held at various locations, like a rented space or facility.
In-person studies can also be held in a respondent's home or in a respondent's office.
The fifth kind of in-person study is classified as Other, and is used when the study type isn't one of the above.
Repondent.IO Q&A
Here are some common questions that you might have about Respondent:
Is There a Respondent App?
Respondent does not have an app at this time, but its website can be accessed via a mobile device.
Is Respondent legit?
Yes. I can tell you this from personal experience. Respondent was founded in May 2016 in Brooklyn, N.Y.
What if I don't have a PayPal account?
PayPal is the only method of payment that the site offers. You will want to sign up for a free PayPal account to be paid by Respondent.
A PayPal account can be set up following these steps.
After I've been invited to a study, what happens next?
There are two types of studies:
If you participate in an unmoderated study, you will receive either a link to the study or instructions for what to do to complete that study.
If you receive an offer for a moderated study, you will receive a link to book a time with the Moderator's calendar. You will also see the option to book a time via your account > My surveys > Book time.
What's the difference between a remote project and an in-person project?
Remote projects are those not conducted in person. They take place through other methods like:
Video chat
Phone call
Online unmoderated
An in-person study involves the participant and researcher meeting in person, in any of these ways:
Interview
Focus group
Participant traveling to meet with the researcher
What is the Referral Policy?
Respondent offers a unique referral program that rewards you for sharing your unique signup link with friends and family. If your referral results in a participant's signing up, participating and getting paid, then you will earn $50.
You'll need to be a member yourself before you can refer people.
In order to earn $50 through a referral, the following conditions must be met:
Your referral should NOT already have a Respondent account
Your referral must use your unique referral link when he or she signs up
Your referral must complete the screening questions for your referred project (and in the same session they signed up)
Your referral must participate and be paid, for the project you referred them to
Your referral must join a study paying a minimum of $100
Your referral must participate in a new project that none of your other referrals have already participated in (note: You can earn up to five $50 referrals per study)
Should You Become a Respondent?
After participating with Respondent.io myself, I highly recommend becoming a respondent for legitimate and well-paying study opportunities. It is a reputable market research company with high standards that also pays very well.
My experiences with Respondent.io have all been positive; I have appreciated getting selected quickly and getting paid fast.
Like with all survey companies, you can't expect to make a full-time living participating as a respondent; but if you're looking for a source of extra cash from time to time, this is a neat survey opportunity that I think you will enjoy.
---
We appreciate the time you've spent reading this post and your interest is not lost on us. Your thoughts, questions, or experiences related to the topic are most welcome. Each comment adds strength to our community. We ensure every comment receives our attention, and we take the time to provide thoughtful responses. Once again, thank you for being a part of this conversation. Click here to leave a comment.