How to Get Paid to "Like" Instagram Posts in Your Spare Time
Social media– whether you love it or hate it– is a really popular place for people to make money. If you were to think back just a decade ago, there weren't nearly as many opportunities available to make money as a side hustle let alone a full-time income on social media. Nowadays, you can get paid to like Instagram photos and actually make good money doing so.
There is a strategy behind making money for things like liking Instagram posts. Depending on how you want to go about this, there are strategies you can learn to truly maximize your potential through social media. You know how hard it can be for others to stay off of social channels like Instagram. You can take advantage by being active on the platform to turn a profit.
If you don't mind spending even more time on Instagram, then this is the job for you. Get paid to like Instagram posts daily and make extra money or even quit your day job. There is money there for you to make; you just have to find the right strategy that works for you and your lifestyle.
Our Popular Money-Making Offers
Sign up with each of the following companies to maximize your earning potential.
Trusted and legitimate
Passively pays you to use your phone
Free to join
Awarded in egift cards
$5 sign-up bonus
Pays to play games and watch videos
100s of other paid tasks
Awards cash
10 Best Ways to Get Paid to Like Instagram Photos
If you are ready to get paid to like Instagram photos, then the following ideas are just for you. The best part is that you get to determine how much you want to make by doing this.
1. Become an Instagram Influencer
The most obvious way to get paid to like Instagram photos is by becoming a social media influencer and growing your following on the platform. In order for you to grow organically, you have to engage with other accounts frequently. This is done by going to similar accounts to yours and liking their photos. If you comment on their photos and strike up a conversation, it could lead to a quicker following from people who want to continue seeing what you are all about.
Once your following crosses over certain thresholds, Instagram allows your page to be seen more by others. This increases awareness about your account. Instagram also recommends your page to others, which means you have the potential for getting even more followers.
The most important thing to know is that you are growing your following because you have something to sell or promote. The greater the following you have, the better your chances are of selling to people who like your content. Thus, you make money just from simply liking and engaging with other Instagram accounts.
Related: How to Get Paid to Go on Vacation
2. Become an Instagram Account Manager
Becoming a social media manager involves managing Instagram accounts for other people. You would be tasked with growing other Instagramers' followings to help increase their presence on the platform. As a social media manager, it will be your job to engage with other Instagram accounts by doing things such as liking their photos.
When you "like" a photo, the other account receives a notification that you have engaged with one of their posts. This will help generate that exposure for your client when other accounts see the likes.
You get to determine the rate you want to set for yourself as a social media manager. Choose to set an hourly rate or offer your clients monthly packages. Take on one or more clients to really fill your schedule and your bank account.
3. Become an Ambassador for Brands
As a brand ambassador, you get to have your own Instagram account that is specific to the brand you are advertising. The account is usually something like @brandnameambassador. The whole purpose of that account is to expose it to as many people as possible who would potentially be a customer of the brand.
When you start liking other people's Instagram posts, you start a chain reaction of engagement. From likes to follows and conversations in the messages, you can quickly attract people to start buying from the brand. This means you will earn a commission for everyone who purchases using your unique link or code.
You can also recruit them to become an ambassador with you and get paid when they sign up. It all starts with a simple act of liking a post and can lead to money for you.
4. Publish Sponsored Instagram Posts
Companies pay Instagram users to make a post for them and share it with their followers. Typically, these companies like to partner with accounts that have a large following so that the post will get more awareness and engagement. The company will pay the Instagrammer for every 'like' the posts gets.
Find companies on your own or wait to see if companies will reach out to you for partnership opportunities. Create posts that will catch your viewers' attention and encourage them to like the post so that you can get paid for likes.
Related: How to Get Paid to Watch TikToks
More Ways to Get Paid While Liking Instagram Posts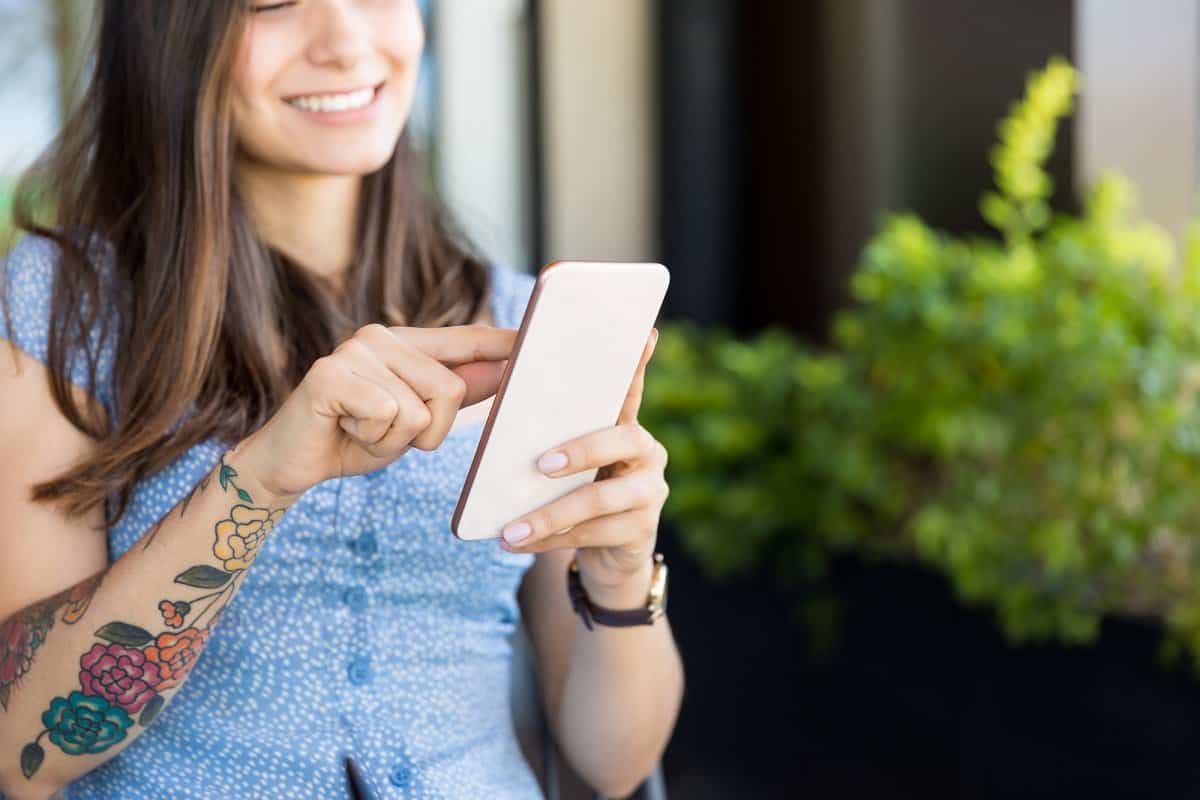 You don't have to spend all your time just going around liking other accounts to increase your following. Consider how you can get paid while liking Instagram posts to make even more money.
5. Start an Instagram Tutorial YouTube Channel
YouTube is a great resource for others to go to when they want to learn about a certain subject. You could teach about Instagram and how to get paid for likes on your very own YouTube channel. Make tutorials about how to maximize likes, where users can go to find sponsored post opportunities, or show them an array of accounts you like to follow.
With YouTube, you have the unique opportunity to make money from your channel. The more views you get, the more money you can make. Incorporate ads in your content and get paid whenever someone sees or clicks on the ad.
6. Create an Instagram Tips and Tricks Blog
Starting a blog that is full of information can be helpful for readers who want to learn how to monetize their own Instagram accounts. You could be that source of information for them by providing helpful tips to get paid to like Instagram photos.
On your blog, you can incorporate affiliate links in your posts. Becoming an affiliate for the companies you love and recommend means your blog will make a commission each time someone makes a purchase using your link. Additionally, you can join an ad network and display relevant ads to your readers for extra passive income.
7. Write an Ebook About Your Instagram Strategy
eBooks are helpful digital products that can get answers to your readers faster than ordering a physical book. It is downloadable to nearly any smart device and is typically much more affordable. If you have knowledge and experience about liking pictures and getting paid for it on Instagram, then you have a perfect idea for an eBook.
Price your eBook so that it sells, but also values the amount of time and work you put into creating it. Make money for the knowledge you have about getting paid to like Instagram photos.
More Ways to Get Paid for Instagram Posts
Get paid for Instagram posts doing more than just liking photos. You can really become an expert in the Instagram space with the following ideas.
8. Become a Freelance Writer for Instagram Accounts
Freelance writers have the freedom to create content for whatever type of platform they are most comfortable with. This could mean creating content for Instagram accounts. Take on clients who need your writing services. Partner with them to tell the story for each of their Instagram photos.
You get to charge a price that is most comfortable for your services. Think of how much time it would take to write an Instagram post and how well the content converts. This will make your content creation skills highly valuable and well worth the price.
9. Become an Instagram Proofreader
Proofreaders are experts who come in to review content before it is published live on Instagram. Before a client hits that 'post' button, they should have an extra set of eyes to review the writing. Proofreaders are able to spot grammar and spelling errors to prevent any mishaps in the posted content.
As a proofreader, you get to set your own rate to charge for this service. Consider setting an hourly rate so that you get paid for the actual time you spend proofreading Instagram posts for clients.
If you haven't dabbled in proofreading yet, join Caitlin Pyle's free proofreading webinar to learn what it takes to become a successful money-making proofreader.
10. Become an Instagram Hashtag Specialist
If you are familiar with Instagram already, then you know how important it is to choose the right hashtags for all posts. There is a science behind it that only certain people understand. Using hashtags that are only used less than a certain number of times by other accounts, and not posting the same hashtag more than once a week are two strategies.
If you are savvy with the rules of the algorithm, then you will be a valuable asset to any Instagram account. Spend time each week researching the right Instagram hashtags for your clients to use to help boost their online presence.
Related: Trusted Online Jobs for Students
Instagram Is More Lucrative Than You Might Think
It's safe to assume that social media can be a time waster for many people. It's easy to get lost in the scrolling and looking at all the fun things others are posting. However, if used right, you could really get into the game to like pictures and get paid for it.
There is no shortage of Instagram accounts. Help others boost their presence or increase awareness about your own accounts or those of your clients. Either way, there is money to be made on the platform.
Don't miss your opportunity to get paid to like Instagram photos. Think about which of the ways listed here sounds the most appealing to you and start there.
Related: How to Get Paid to Do Weird Things