6 Best Photo Editing Courses for Photographers and Photo Editors
We foster relationships with brands we use and trust. The testimonials on our site represent real experiences, but they don't guarantee you'll achieve similar results. When you make purchases through our links to our partners, we may earn a commission. Your support helps us continue this work. You can read our full disclosure here.
A picture is worth a thousand words and often, it is worth even more than that. Pictures are timeless, priceless, and can even carry more weight than actual written content. With over a trillion photos taken each year, it's safe to say that photography is in-demand. Because of this reason, it would be a good idea to learn how to edit photos as a new career choice.
Whether you are into wedding photos, fall family sessions, or landscapes, there is a need for photo editing skills no matter what the subject of the photo is. If you are a photographer who does your own editing, taking a photo editor course can enhance the service you provide to others. Additionally, if you are someone who wants to offer photo editing services to photographers, you will need to show what you can offer.
Regardless of the reason you are searching for photo editor courses, you are in the right spot to find the best ones that are available. In this specially curated list, you will find a course that will help you learn how to become a photo editor.
What is Photo Editing?
Photo editing is a skill used to enhance photos. In the photography world, each photographer has their signature editing style that makes them stand out from the rest. Photo editing makes pictures look brighter, darker, more focused, blurred in areas, or even removes unwanted parts of a picture altogether. You have to know what you are doing in order to make the picture look as natural as possible by not making it obvious that you edited it.
The same goes for any pictures that are taken from a smartphone or tablet. People use those photos for social media or other types of advertising. It goes without saying that those pictures need to be edited as well. Photo editing the right way can be the difference in sales for a business, advertising for a service, or more likes and comments on a social media post. It can also be the difference between a keepsake photo or a candidate for disposal.
Related: Best Short Certification Programs that Pay Well
6 Best Photo Editor Courses Online
The following photo editing courses online are designed for beginners. However, they are also great for professionals who are looking to enhance their skills. Choose the course that seems right for your lifestyle and what you want to learn.
1. Katie Rivera: Learn How to Become a Private Photo Editor
Katie Rivera is an experienced photographer and photo editor. With her degree in photo editing and an eye for a great photo, Katie has helped others learn to make the best photos through her photo editor course.
In her course, The Photo Editor's Guide, you will learn about how to pick the right niche and ideal client to focus on. You will learn how to conduct market research for your client to understand what kind of editing skills you should hone in on for them.
The Photo Editor's Guide will also teach you how to determine the type of service you will provide. You will also understand what to charge for your services. Learn how to set up your systems and workflow, practice your editing skills, and create your online presence through your brand.
This complete editor's course is designed to set you up from day one to launching your services and getting clients. If you are wondering if this course is right for you, Katie offers a free video training. This video gives you insight into what it takes to be a profitable private photo editor. Give it a try before you buy.
2. Adobe
Adobe is a top-rated software company that provides many features and services. One of those services is photo editing. Because of its vast library of technology, Adobe has created several tutorials about photo editing. Some of those tutorials are free. Other tutorials are only accessible to those who have a monthly subscription to Adobe.
In the tutorials, you can expect to learn how to use Adobe-specific software for enhancing images, combining photos, removing unwanted items from an image, and more. This will all be done using the Adobe Photoshop feature that has been around for years enhancing images.
You will never be without support using the Adobe Photoshop tutorials. Enhance your skills more by learning how to completely change the background of images, add shapes and text, and apply filters.
Related: How to Get Paid to "Like" Instagram Photos
3. Jimmy Chin Teaches Adventure Photography
Jimmy Chin is a National Geographic photographer. He uses his skills to teach others how to plan, capture, and edit breakthrough photos in this course. Capturing nature for a National Geographic special is not an easy thing to do. However, Jimmy knows what photographers need to make excellent photos.
In this course, Jimmy teaches strategies for how to get the best shots when climbing and how to use natural lighting. Jimmy teaches you how to sift through hundreds of takes from the shoot to find the best images and edit them to tell the whole story.
His course teaches you how to put an editing system in place so that you are efficient with your strategy and never miss a step in your editing process.
Related: How to Become a Graphic Designer
4. Adobe Lightroom CC Photo Editing on Udemy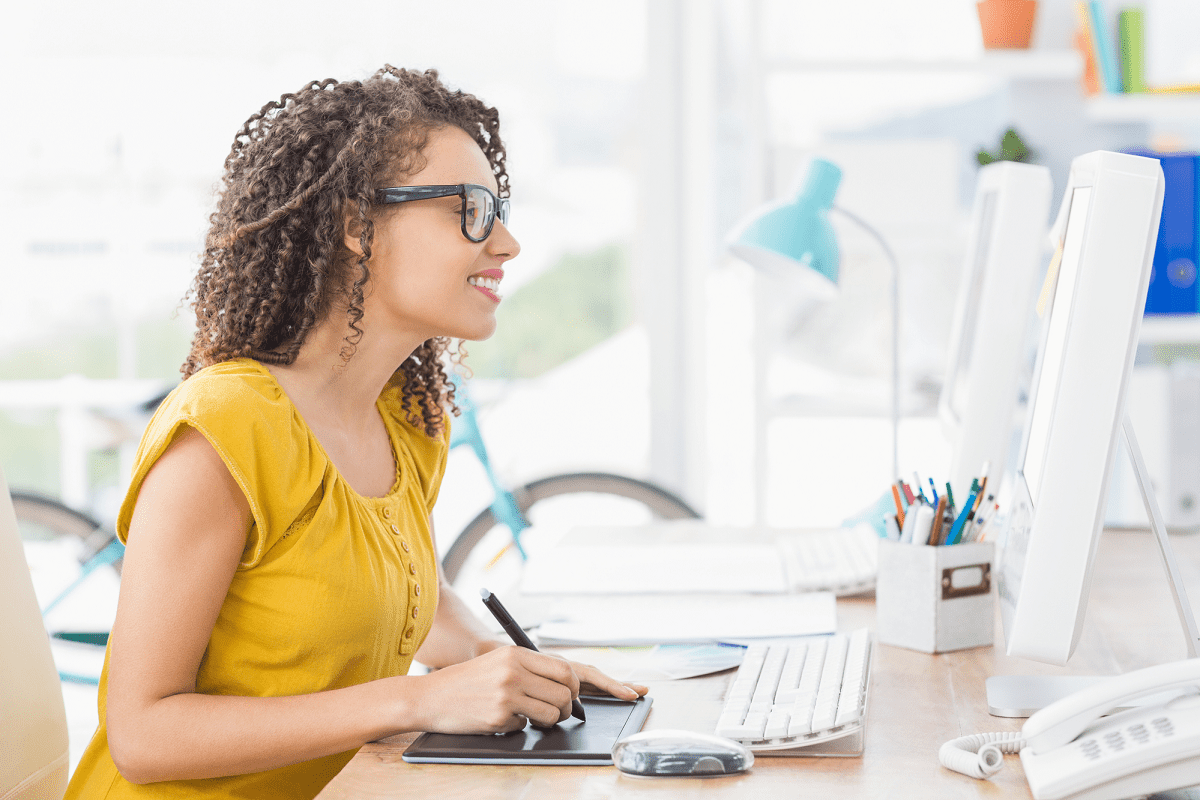 Udemy is a popular platform for purchasing courses when you want to learn a new skill. Consider taking the Adobe Lightroom CC Photo Editing course to step up your photo editing skills. One of the top software products photo editors use is Adobe Photoshop. You should take the time to learn from this photo editing course online that shares tips and tricks that you can follow when enhancing your photos.
In this course, you will learn about exposure techniques and how to use white balance. You will also learn about brush editing techniques, how to use appropriate filters, and how to set your signature presets to make editing faster each time.
This professional photo editing course will help you use Lightroom to its maximum potential for your editing needs to make it easier and faster.
5. Fundamentals of Photo Editing on Skillshare
The Fundamentals of Photo Editing course on Skillshare is a top-rated course that has been taken by nearly 17,000 students. It is a beginner's course that could also be used by experienced photo editors to learn a new way of editing.
In this course, you will learn how to fix photos, use creative edits with lights and shadows, use color to your advantage, and other advanced edits. Learning these fundamentals will help you explore the different possibilities your photos could show and enhance the story you are trying to tell.
Related: Best Virtual Assistant Training Courses
6. Digital Photo Mentor: Luminar Neo
The Luminar Neo course is a top photo editor course from Digital Photo Mentor. It is designed to help you learn how to edit photos. Take this 15-hour course at your own pace to really gain insight into the workings of the best tools and approaches to editing photos.
Get creative with the tools, learn how to create works of art from your images, and gain confidence in your editing skills. The course comes with all the infrastructure to carry out a successful editing career. No matter the type of photo you want to edit, the Luminar Neo Course will teach you how to pull out the best part of the photo and illuminate its features.
This course is designed for beginners so you know you will get step-by-step guidance from the very beginning. It also comes with a 100% satisfaction or your money back guarantee.
Related: Best Online Microblading Courses
The Best Photo Editing Course Could Transform Your Photos
Learning the right photo editing skills could make a person's career. Just like Andreas Gursky in 1999 when he edited his image of the Lower Rhine that sold for over $4 million in 2011, you could be the next big photo editor. He made all that money just by editing out dog walkers and a factory building.
With the help of a top photo editor course, you could strike gold in the photography world by enhancing images that sell now and for years to come. Make photo editing your special skill set to intensify your own images or provide it as a service to other photographers.
Photo editing is in demand now and is projected to continue to hold popularity in the future. Getting paid for taking pictures isn't slowing down; you can tell by how many of them you see uploaded to social media each day. Make the most of photo editing by investing in yourself to improve your skills.
Related: Best Jobs for Stay at Home Moms
---
We appreciate the time you've spent reading this post and your interest is not lost on us. Your thoughts, questions, or experiences related to the topic are most welcome. Each comment adds strength to our community. We ensure every comment receives our attention, and we take the time to provide thoughtful responses. Once again, thank you for being a part of this conversation. Click here to leave a comment.