11 Curious Ways to Get Paid for Browsing the Internet
Try Bingo Cash, the ultimate bingo app for turning your skills into extra cash while enjoying colorful and engaging head-to-head matches. Win up to $83 per game and experience the classic bingo thrill in the comfort of your own home. Test your daubing skills and become a big winner today!
Bingo Cash™ is FREE to download and play! However, cash tournaments are not available in the following states: AZ, IA, LA, SC & WA.
We've all been guilty of spending too much time mindlessly browsing the web. Whether it be via a phone, laptop, tablet, or desktop, we are constantly connected to the internet in some way.
If you already spend a significant amount of time online, turn that activity into a way to get paid for browsing the internet. Many companies will pay you for the data stored on your phone, regardless of your search history.
Making money to search the web might seem like a strange concept, but this kind of information is very beneficial to a lot of organizations. Market research like this helps them understand what their consumers enjoy and which products interest them the most.
Start participating – and getting paid – if you you don't mind sharing your anonymous data with these companies. Make the most of the time you already spend on the internet, and get paid to browse Google.
One of my favorite sites, Swagbucks, offers tons of ways to earn real cash online. If you're not already a member, give it a shot! Here are five things you can do to make easy money on the site:
Play games (up to $322 each)
Test apps (up to $150 each)
Submit receipts (easy cash)
Shop at your favorite stores (up to 10% back)
Answer surveys and polls (quick cash in minutes!)
Our Popular Free Guides
How to Start a Permanent Jewelry Business - If you are patient, have social skills, and love interacting with others, then a permanent jewelry business may be for you.
How to Become a Sleep Consultant - Help parents and babies, and be the difference for families worldwide who are desperate for more Zzzs in their life as a sleep consultant.
How to Become a Proofreader - There are five basic steps to working from home as a proofreader. As long as you're willing to put in the work, you can become a proofreader!
Best Apps that Pay You to Search the Web
Market research is a critical component for companies who desire to continue to expand and turn a profit; several apps have been specifically developed for this purpose. Find one or more apps that will pay you to run in the background while you get paid for browsing the internet.
1. InboxDollars
One of the No. 1 available rewards sites on the market, InboxDollars offers members a variety of ways to make extra money in their spare time, right from the comfort of their own homes. Use InboxDollars to complete tasks in exchange for payment.
Browsing the internet is one of the most popular ways that members use InboxDollars to bring in some extra money. The longer you spend browsing the web with InboxDollars, the more you can make. This site will pay you in actual money deposited into your InboxDollars account.
You will receive a $5 signup bonus when you create a new account on the platform and start earning. When you've earned enough to cash out, choose from a variety of rewards such as gift cards to Target, Home Depot, and Sephora.
2. Swagbucks
Swagbucks gives its members Swagbucks for completing a variety of tasks, including browsing the internet.
Collect as many SBs as you can during your downtime at work, at home, or sitting in a car on a road trip. Wherever you are, you can keep earning SBs right from your phone.
When you are ready to redeem your reward, head to the Swagbucks shop to pick from the available options, including gift cards to Walmart, Target, and Amazon, or a PayPal deposit.
Related: How to Get Free Nike Gift Cards
3. Nielsen Computer and Mobile Panel
Nielsen Computer and Mobile Panel is run by the long-established Nielsen Company that formerly mailed out paid surveys asking participants about their TV experiences. This company is still one of the world's top researchers.
The Nielsen Computer and Mobile Panel now collects data from users' phones and computers. Download the app and apply to take part in this research. Earn even more money by allowing Nielsen access to multiple devices.
Your participation also includes sweepstakes entries and instant game tokens; you could also earn points to apply toward gift cards. Set up your account and then sit back and watch your earnings grow, the more you browse.
4. MobileXpression
Download the MobileXpression software onto any device to start allowing this company to collect data from your internet usage. MobileXpression has partnered with more than 2 million individuals to date, and uses their anonymous information for research purposes.
Claim your earned credits each week and trade them for available rewards, including eGift cards. You will receive a $5 Amazon gift card bonus when you sign up for an account.
Related: How to Get Paid to Do Nothing
5. SJ Pulse
SJ Pulse – which is also known as Survey Junkie Pulse – is a free browser extension associated with the market research company Survey Junkie. Customers anonymously share their internet usage data, allowing SJ Pulse to broaden the scope of its market research.
The SJ Pulse extension records users' web browsing activities in exchange for points that can later be converted into rewards. Due to privacy laws, users must opt in to SJ Pulse and install the extension in order to earn.
It's not mandatory to use SJ Pulse to participate in Survey Junkie's offerings, but users who do install the extension qualify for exclusive surveys and perks. Survey Junkie is a legitimate survey site that pays members for their participation and data.
6. MyPoints
MyPoints is a popular platform that rewards participants for doing everyday activities like browsing the internet. MyPoints will pay you in points for things that you already do on a regular basis. Collect rewards for each task you complete, and browse the internet through MyPoints for an even greater earning potential.
Exchange your points for rewards including gift cards to Amazon or Visa. You will receive a special $10 welcome bonus when you set up your free MyPoints account.
Related: How to Get Paid to Do Weird Things
More Ways to Get Paid for Browsing the Internet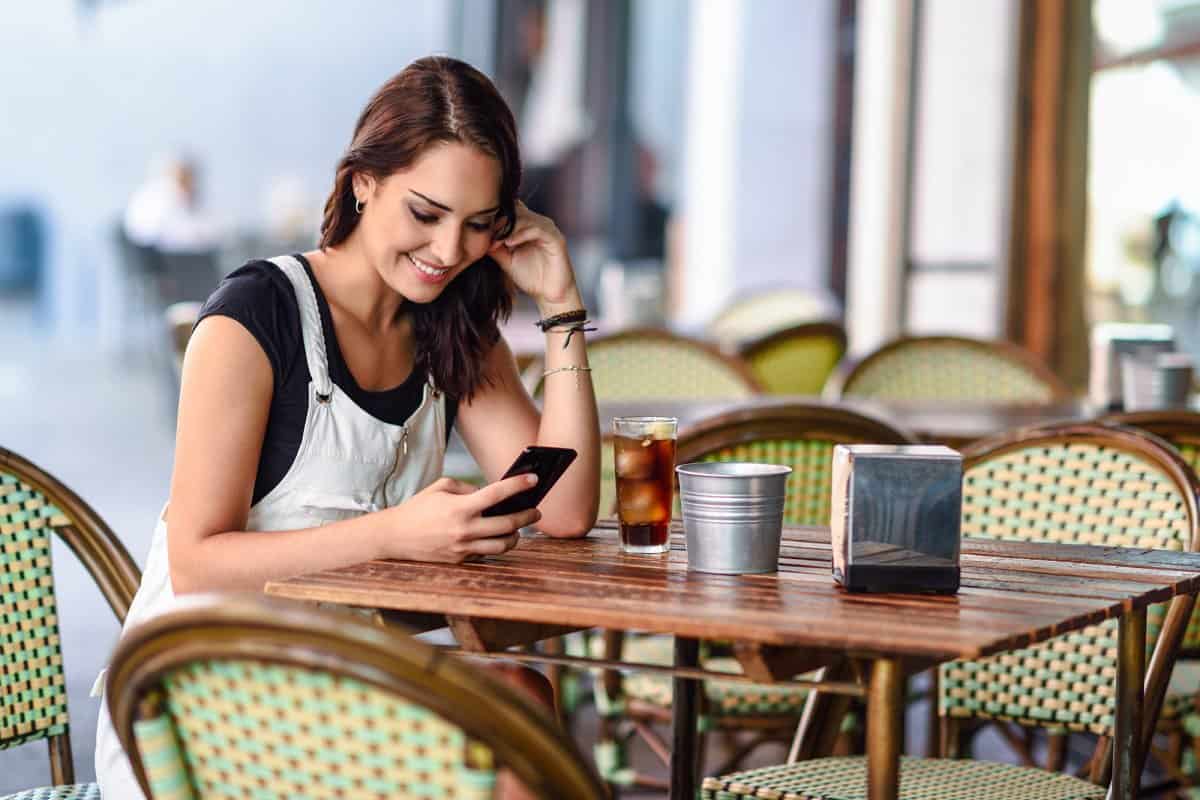 Turn your love of internet-browsing into an actual job. Use the following ideas to get paid to surf the web.
7. Start an Internet-Related YouTube Channel
Many internet users flock to YouTube when they want to learn something new. Take advantage of this opportunity to show your viewers how to effectively use the internet to quickly find any information they need.
Start your own YouTube channel to be an internet resource for your audience. Make videos educating anyone who isn't internet-savvy or who wants to be more proficient in searching for specific information. Use specific keys in the Google search bar to include or exclude certain results.
Incorporate ads into your videos to make money with your channel. You will get paid for all of the ad views and any ad clicks that take place on your content.
KashKick is a great find for gig workers, offering many ways to make extra money doing what you enjoy. Try it out - it's free! Here are five easy ways to start earning money on the site:
Play games (up to $125 each)
Test apps (up to $125 each)
Buy lottery tickets (an easy $8)
Try popular brands (always changing)
Answer surveys (quick cash in minutes!)
8. Create a Blog With Tips on How to Browse Google
Blogs are a great resource for anyone hoping to learn new information about literally any topic. Create and publish your own blog site to begin sharing time-saving tips demonstrating how to effectively browse the internet. Show your readers the tricks you have learned that help you quickly locate online information.
Staying consistent with your posts will increase your blog views. The larger your audience, the more you can earn. Include ads and affiliate links into your blog to make a passive income. You will earn a commission for each ad click or purchase made through your links.
Related: How to Get Paid to Click Ads
9. Write an eBook About Searching the Internet
EBooks help readers digest information quickly and easily. You don't need to wait for a book to arrive at your door before you can read it; simply download the volume of your choice and begin. Help your readers learn a new skill by writing your very own eBook about how to effectively use the Google search engine. Develop an eBook with a "how-to approach" and make money each time someone downloads it.
Set your own price to dictate how much money you will make through your eBook. Stay competitive and make yourself known as an expert in your industry. Practice using your own advice before publishing the book, so that you can write with firsthand experience. Sell as many eBooks as possible on the topic and earn money by searching Google.
Other Ways to Get Paid While Browsing the Internet
There are a plethora of ways to make money while browsing the internet. You already incorporate the web into many things you do every single day.
10. Become a Virtual Assistant
Virtual assistants get paid to complete tasks for their clients, including researching new product ideas or browsing the internet and learning from their competitors. They often make a full-time salary for their work. Take the first step to becoming a successful virtual assistant and start working on your own schedule.
11. Get Paid to Go to School
As you are getting paid to go to school, many of your assignments will require research. You will spend much of your time surfing the internet and browsing Google, looking for information for essays and answers to homework questions. There are many ways to get paid to go to school while also getting paid for browsing the internet.
The Internet Can Be Beneficial in Many Areas of Life
We are all guilty of spending way too much time on the web, but if you use them wisely, those hours browsing the internet could be the best part of your day. Learn something new and make money. Your time spent searching Google can really pay off.
From apps that pay you to search the web, to careers built on surfing the internet, there is no shortage of ways to make using your devices work for your lifestyle. Try one or all of the ways listed above to boost your income while passing the time scrolling through Google search results.
Related: How to Get Paid to Download Apps
---