How to Get Paid for Browsing the Internet (11 Legit Ways)
One of my favorite sites, KashKick, offers tons of ways to earn real cash online. If you're not already a member, give it a shot! Here are five things you can do to make easy money on the site:
Play games (up to $125 each)
Test apps (up to $125 each)
Buy lottery tickets (an easy $8)
Try popular brands (always changing)
Answer surveys (quick cash in minutes!)
Think about how much time you spend each day mindlessly browsing the internet. (Come on, we all do it.) Whether you are on your phone, laptop, tablet, or desktop, people always seem to be connected to the internet in some manner.
If you think you spend a significant amount of time surfing the web, then it may be time to consider how you can get paid for browsing the internet. It doesn't matter what your search history looks like. There are actually companies out there that will pay you for the data stored on your phone.
It might seem like a strange concept that you can get paid to search the web, but this information is actually beneficial for companies to know. It helps them know the things consumers like and what products interest them. This is called market research.
If you don't mind sharing your anonymous data with companies and getting paid for it, then this is the right next step for you. Learn how you can make the most of the time you spend on the internet and get paid to browse Google.
Our Popular Money-Making Offers
Sign up with each of the following companies to maximize your earning potential.
$10 sign-up bonus
Pays to take surveys, complete offers, shop online, and much more
100s of other paid tasks
Awards cash and gift cards
$5 sign-up bonus
Pays to play games, watch videos, answer polls, and much more
100s of other paid tasks
Awards cash and gift cards
Best Apps that Pay You to Search the Web
Because market research is such a critical component for companies to continue to expand and turn a profit, apps have been specifically developed for this purpose. Find one or more apps that pay you to run in the background while you get paid for browsing the internet.
1. InboxDollars
InboxDollars has really made a name for itself and is a top choice when it comes to rewards sites. It offers a variety of ways for members to make extra money in their spare time from the comfort of their own homes. InboxDollars offers opportunities to complete tasks in exchange for payment.
Of the tasks that are available on InboxDollars, browsing the internet is a top choice that members make to bring in some extra money. The longer you spend browsing the web with InboxDollars, the more you can make. InboxDollars pays you in actual money that is deposited into your InboxDollars account.
Once you have earned enough money to cash out, you can choose from a variety of rewards such as gift cards to Target, Home Depot, Sephora, and more. When you create a new account on the platform, you will get a $5 sign-up bonus.
2. Swagbucks
Swagbucks is known for giving out SBs to members of the site when they complete tasks on the platform. Browsing the internet is one of the ways Swagbucks pays its members.
Collect as many SBs as you can during your downtime at work, at home, or sitting in a car on a road trip. Wherever you are, you can earn SBs from your phone.
When you are ready to redeem your reward, head to the Swagbucks shop to pick the option that is right for you. You will find choices like gift cards to Walmart, Target, Amazon, and even a PayPal deposit option.
Related: How to Get Free Nike Gift Cards
3. Nielsen Computer and Mobile Panel
Nielsen Computer and Mobile Panel is run by the Nielsen Company which has been around for decades. If you remember a time when the Nielsen Company used to mail out surveys to your home with money inside asking you about your TV experience, then you know this company is a top researcher.
The Nielsen Computer and Mobile Panel is very similar, except now it just collects the data from your phones and computers. Download the app and apply to be part of this research. Allow Nielsen to collect your data from multiple devices so that you can earn even more.
You will be entered into sweepstakes, get instant game tokens, and could earn points toward gift cards as well. There is nothing more you need to do after setting up your account. Watch your earnings grow the more you browse.
4. MobileXpression
MobileXpression provides software you can download to your device to allow it to collect data from your internet usage. It uses the anonymous data it collects from your device for research purposes. So far, MobileXpression has partnered with over two million users.
You can claim your earned credits each week and then use those credits for rewards. The rewards include e-gift cards. Get a $5 Amazon gift card bonus when you sign up for an account.
Related: How to Get Paid to Do Nothing
5. MyPoints
MyPoints is a popular platform that rewards its members for doing simple things like browsing the internet. You may as well get paid for doing something you are already doing. With MyPoints, you will collect points for each task you complete. Browse the internet through MyPoints for even more earning potential.
MyPoints allows you to exchange all of those points for great rewards like gift cards to Amazon or Visa. You will get a special $10 welcome bonus when you set up your free MyPoints account.
6. Honeygain
Honeygain is a trusted company that you can use to get paid for browsing the internet. It's a promising way to earn a passive income without having to trade in more of your time. You can earn with minimal effort on your part.
Get a $5 bonus when you sign up for your free Honeygain account. Honeygain is upfront about how it works so that there are no surprises. Say "yes" to allowing Honeygain access to your internet surfing data and get paid for it. The more devices you have installed with Honeygain, the more you can earn.
Currently, it is estimated that three devices earn roughly $55 per month depending on your usage. The money that you earn is directly deposited to your account through PayPal, BTC, or JMPT.
Related: How to Get Paid to Do Weird Things
More Ways to Get Paid for Browsing the Internet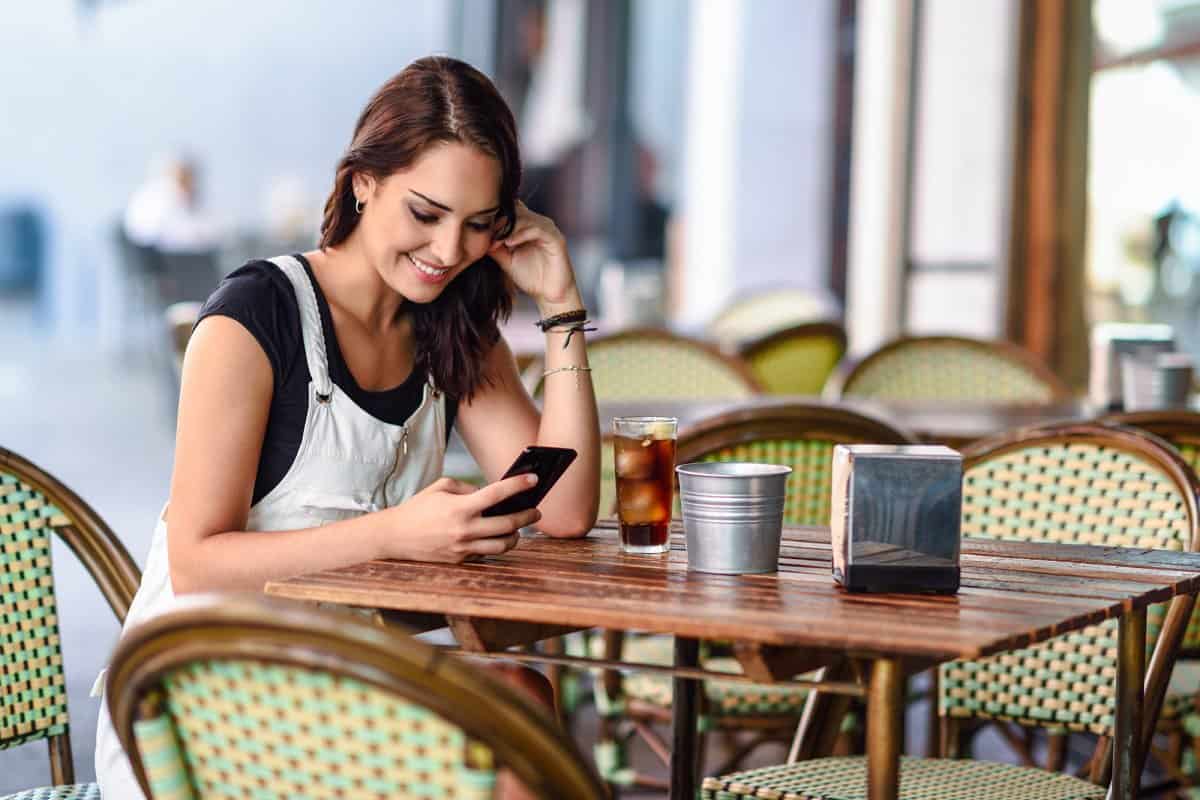 You can turn browsing the internet into an actual job for yourself. Use the following ideas to get paid to surf the web.
7. Start an Internet Related YouTube Channel
YouTube is a top resource many internet users flock to when they want to learn something new. This is a great opportunity to show your viewers how to effectively use the internet to find the information they need quickly.
Start your own YouTube channel to be an internet resource for viewers. For the ones who aren't as skilled with internet searches or those who want to be more proficient in searching for specific information, you could make YouTube videos to show them how to search. There are specific keys you can use in the Google search bar to include or exclude certain results.
With your channel, you can incorporate ads into your videos so that you can make money on your channel. You will get paid for all of the ad views and any ad clicks that take place.
More Popular Money-Making Offers
Earn more money in your spare time with these reputable companies.
Free PayPal cash
Paid surveys and web searches
Earn easy cash back
Get paid directly to your PayPal
PayPal, Visa, Amazon, etc.
Pays you to do NOTHING (with SJ Pulse)
Simply install the software
Participate in paid surveys & studies
8. Create a Blog With Tips on How to Browse Google
Blogs are a great resource to go to when you need to gain some new information. If you were to create and publish your own blog site, you could share tips about how to effectively browse the internet to save time. Show your readers the tricks you have learned to help them find the information online sooner.
Being consistent with your posts each week will increase your blog views. The more views you have, the more you can earn. Include some ads on your blog and affiliate links to make a passive income. You make a commission for each person who makes a purchase using your affiliate links or if they click on the ads.
Related: How to Get Paid to Click Ads
9. Write an eBook About Searching the Internet
eBooks are helpful to digest information quickly and easily. There is no waiting for a book to arrive at your door before you can read it. Simply download it and go. With your very own eBook about how to effectively search using the Google search engine, you could be helping another person learn a new skill. Develop an eBook with a "how to approach" and make money each time someone downloads it.
You get to set the price for your eBook, which means you can dictate how much money you will make. Be competitive with other eBook prices and make yourself known as an expert in this industry. Practice using your own advice so that you can write from first-hand experience. Sell as many eBooks as possible on the topic and earn money by searching Google.
Other Ways to Get Paid While Browsing the Internet
There are plenty more ways to make money while browsing the internet. Think of things you do each day and how the internet is incorporated into those tasks.
10. Become a Virtual Assistant
Virtual assistants get paid to complete tasks for their clients. This could be a variety of tasks such as researching new product ideas or browsing the internet for competitors to learn from. While you are doing these tasks, you are getting paid your own virtual assistant salary. Take the first step to becoming a successful virtual assistant and start working on your own schedule.
11. Get Paid to Go to School
While you are getting paid to go to school, much of your assignments will require research. This means you will spend much of your time surfing the internet and browsing Google for answers to homework questions and researching information for essays. Find out all the ways you can get paid to go to school while also getting paid for browsing the internet.
The Internet Can Be Beneficial in Many Areas of Life
The internet can be a time dump, but if you use it wisely, it could be the best part of your day. Not only can you use it to learn something new, but you can also use it to actually make money. All those hours per day that you might be spending on Google could really pay off.
From apps that pay you to search the web to making an actual job out of surfing the internet, there is no shortage of ways you can make this work for your lifestyle. Try one or all of the ways listed here to increase your income while passing the time by scrolling through Google search results.
Related: How to Get Paid to Download Apps
---