How to Become a Coffee Taster and Get Paid to Drink Coffee
We foster relationships with brands we use and trust. The testimonials on our site represent real experiences, but they don't guarantee you'll achieve similar results. When you make purchases through our links to our partners, we may earn a commission. Your support helps us continue this work. You can read our full disclosure here.
A good cup of coffee always sets the right tone for my day. It's the warmth, flavor, and boost of energy that get me started right. As a mom, my coffee has to be stronger than the energy of my children.
Each time I see a new coffee flavor for sale or a coffee shop brewing its own beans, I can't pass up the opportunity to try something new. I am a true coffee taster at heart and maybe just a little bit of a coffee snob as well.
The best part about being a coffee taster is that I can actually get paid to drink coffee. It's my favorite part of the day so why not get paid for it?
Take a look at how to become a coffee taster with this guide and make money doing something you love. Coffee doesn't just stop at the beans. You might be surprised to learn of the various coffee products that are out there.
How to Get Paid to Test Coffee From Home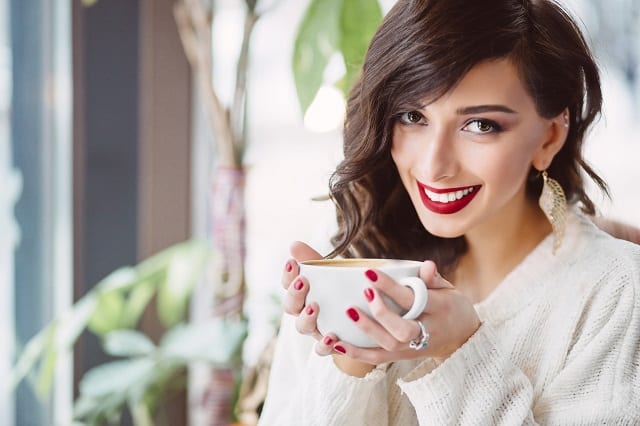 You really can get paid to drink coffee with these top eight methods. You might be surprised to learn just how easy it might be to make money for drinking coffee.
1. Become a Coffee Review Blogger
Starting your own blog means you have control over the content you want to publish on your site. That means you could start a coffee review niche site and get paid to blog about all the coffee you taste and the other coffee products available.
Blogging is used as an online platform for information. Bloggers share their experiences. With your coffee reviews, you can write about your involvement with different coffee brands, shops, and other companies in the industry.
You can make money with affiliate marketing for the purchases made through your reviews. Here is how you can start a blog today and get set on your way to making money drinking coffee.
2. Get a Coffee Taster Job
There are companies out there that pay members to review products, including coffee, coffee makers, travel mugs, and more. Companies like Pinecone Research and Opinion Outpost offer product testing opportunities.
There is no guarantee that a coffee taster job will be available. However, you can sign up with product review companies to watch for relevant opportunities to come up.
Testing and reviewing products that you already need or use is one of the oldest free money hacks in the book. If you're just feeling opportunistic and want to earn a few dollars for drinking your daily cup of joe, a coffee taster job from home is likely your best option.
Related: Get Paid to Test Wine
3. Become a Coffee Influencer on Instagram
Build a following on Instagram and become a coffee influencer. This is similar to blogging, but without having to maintain your own website. If you already share your favorite coffee brands on Instagram (but don't get paid for it yet), then it's a great way to start making money for doing almost nothing.
Share pictures of you visiting new coffee shops, making coffee, buying coffee, etc. Write detailed descriptions about those pictures and make sure to tag the companies you are referring to in your post to generate more views.
Additionally, you'll need to get brand sponsorships. Instagram doesn't allow you to link out to affiliates in your posts.
4. Start a YouTube Channel for Coffee Lovers
Make your coffee reviews even more exciting by doing them on camera. Share the videos you make of those reviews on your YouTube channel. Monetize your reviews with ads, affiliate links, or paid sponsorships.
Related: How to Get Paid to Watch Commercials
How to Get a Coffee Tester Job Nearby
Coffee and commute often go together, so why not extend your coffee fix into your day job. You can get paid to test coffee all day with these coffee careers.
5. Become a Traveling Coffee Salesman
Reach out and partner with various coffee brands. Meet with different businesses to sell them coffee in bulk. Offer coffee tastings to places like hotels, corporate offices, and even some small business offices in your area. Earn a commission for each sale you close.
6. Become a Barista
Check with your local coffee shops to see if they are in need of a barista. You can get paid to drink coffee and serve it to customers. As a barista, you can ask your employer if you can mix and taste test new flavors before adding them to the menu.
Related: How to Get Paid to Read Books Aloud
7. Become a Food and Coffee Photographer
Thousands of businesses sell coffee and sides, but one of the biggest struggles small brands have is sharing consistent, eye-popping photography of their offers. You can get paid to take pictures of local coffee shops or ask online coffee brands to send you coffee for you to photograph from your home.
8. Invent New Coffee Flavors
As a coffee connoisseur, you could spend time inventing new flavors full time. You can become an employee for a large coffee company or work independently and consult with local coffee shops to help them create delicious flavors.
Related: Get Paid to Sleep
10 Coffee Affiliate Programs You Can Join for Free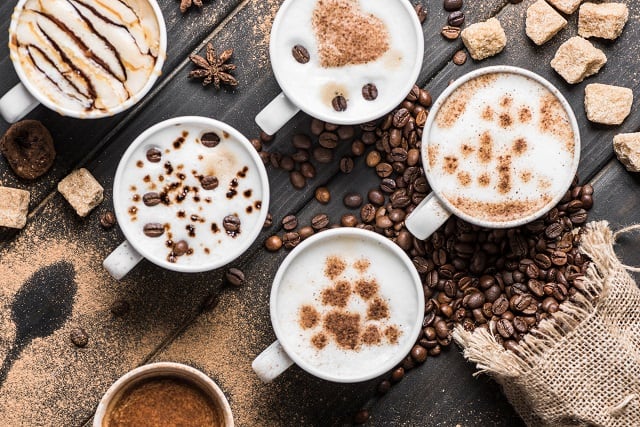 With affiliate marketing, you get paid for each purchase that is made through your special link. There are endless affiliate programs for everything coffee related. Here are a few programs to help you get paid to drink coffee right away.
Amazon. A place where you can find nearly everything, Amazon has an affiliate program for thousands of products such as coffee brands, coffee makers, mugs, etc. Earn a commission on anything across the platform when a customer clicks through your link and places an order within 24 hours.
Amora Coffee. A freshly roasted coffee company, Amora Coffee offers $10 for each referral you make. You can also get a free bag of coffee for $1 shipping.
DollarTree. Coffee can be sold at nearly any store and DollarTree is on that list. If you find a coffee brand diamond in the rough, share it! You can earn up to 7% commission with its affiliate program.
Koa Coffee. Koa Coffee is a Hawaii-based company offering 10-20% commission on all sales made through its affiliate program.
Humblemaker Coffee. Based in California, Humblemaker Coffee Co. produces whole bean coffees and coffee beverages. Its affiliate program offers an 8% commission on purchases.
Tayst Coffee. A subscription coffee service, Tayst Coffee makes 100% compostable Keurig pods. Its affiliate program offers a $10 commission for each purchase.
Hawaii Coffee Company. Hawaii's leading coffee supplier, Hawaii Coffee Company has an affiliate program offering 10-20% commission on all sales.
Lady Falcon Coffee Club. A San Francisco-based company selling specialty coffee, Lady Falcon Coffee Club offers the potential to make up to 10% in commission with room for growth based on performance.
Gourmesso. Gourmesso produces coffee capsules and pods that can be used in Nespresso and Keurig machines. Its affiliate program provides a 20% commission per sale.
The Coffee Scrub. Coffee Scrub uses organic coffee beans in skin products to help with dry skin, acne, and psoriasis. Affiliates for these products earn a 5% commission.
Besides Amazon and Amora coffee, you can find the remaining affiliate programs (and many more) on ShareASale. It's free to join and upon approval, you can start recommending your favorite coffee brands and products right away.
Coffee Taste Testing and Affiliate Marketing Tips
Affiliate marketing can be an amazing way to earn money from your coffee addiction. You can easily become an affiliate marketer in the coffee niche by following these key tips.
Be Honest
Your followers will learn your preferences and taste, so be sure to test everything before recommending it. A bad cup of coffee recommendation is worse than forgoing the opportunity to earn a few dollars in commissions.
Compare Similar Products
When you find a good thing, people are always searching for comparable options. For example, a luxury espresso machine may be too expensive for the majority of your followers. You can help them find cheaper alternatives and earn a commission for referring sales.
Poll Your Audience
Knowing what your audience is searching for can lead to new topic ideas. The best way to find out what people will buy is to ask them! If you have a following, ask them what types of coffee products they would like you to review.
Take Lots of Pictures
You may not be able to smell coffee over the internet, but you can captivate customers by showcasing incredible visuals of the delicious coffee you experience. Set up a bright corner and take pictures of each type of coffee you buy to share with your followers before you indulge.
Related: 25+ Best Stay at Home Mom Jobs
You Don't Have to Settle With Just One Way to Make Money Drinking Coffee
There is more than one way to get paid to test coffee. You don't have to only get paid to drink coffee. That is a pretty popular way to make money in the coffee industry, however.
From coffee taster jobs to getting paid to test coffee and even some skincare added to the mix, coffee adds many perks to life. Make your own determination about various coffee products and earn money from the sales you generate with those product reviews.
Start your own blog, grow an Instagram following, start a YouTube channel, or combine multiple ways to get paid to drink coffee. There is no limit to how much coffee tasters can make. In time, you can even build a full-time income testing coffee.
Related: How to Become a Clothing Tester
---
We appreciate the time you've spent reading this post and your interest is not lost on us. Your thoughts, questions, or experiences related to the topic are most welcome. Each comment adds strength to our community. We ensure every comment receives our attention, and we take the time to provide thoughtful responses. Once again, thank you for being a part of this conversation. Click here to leave a comment.